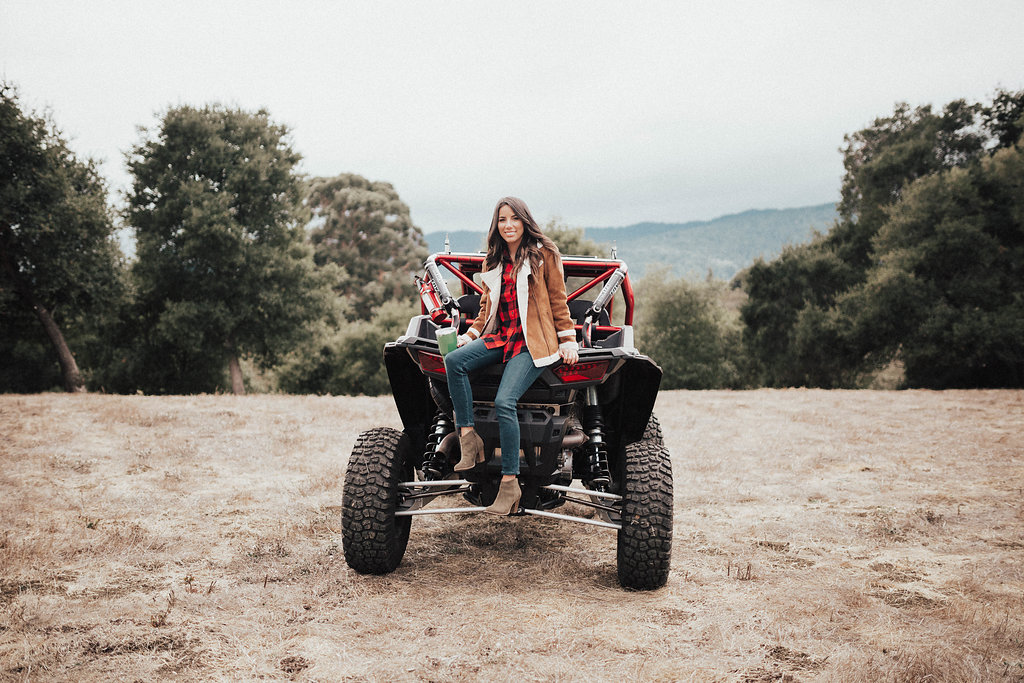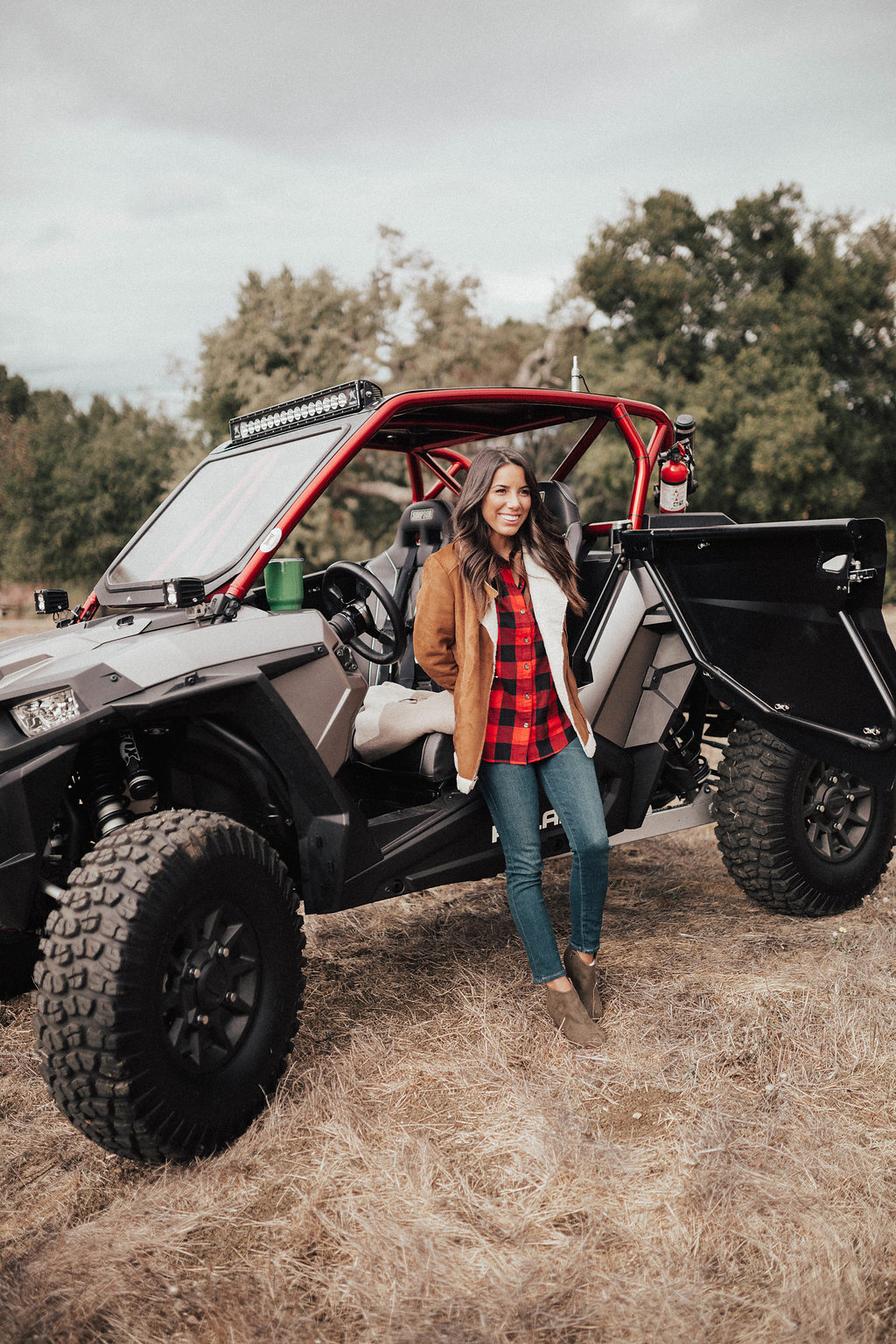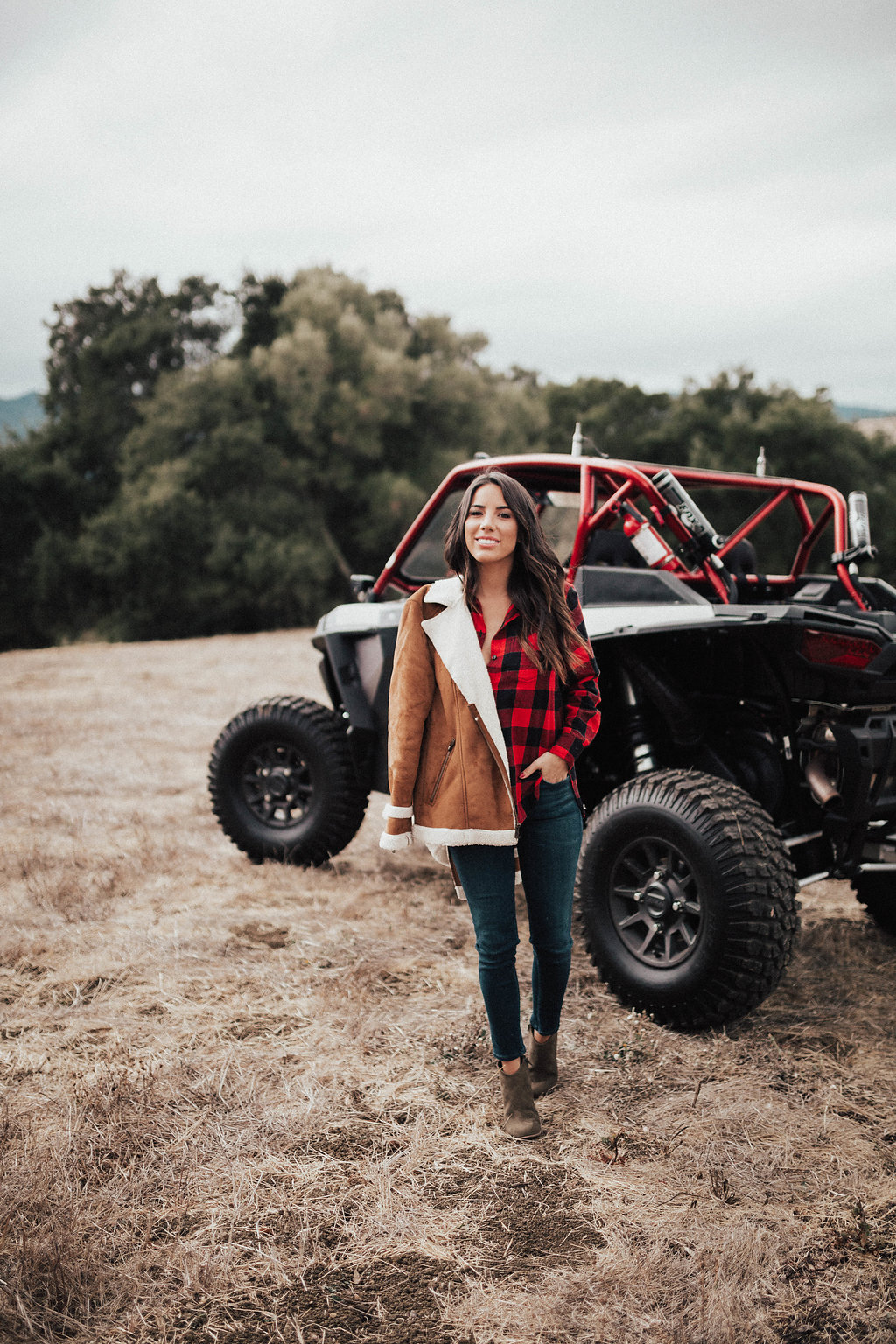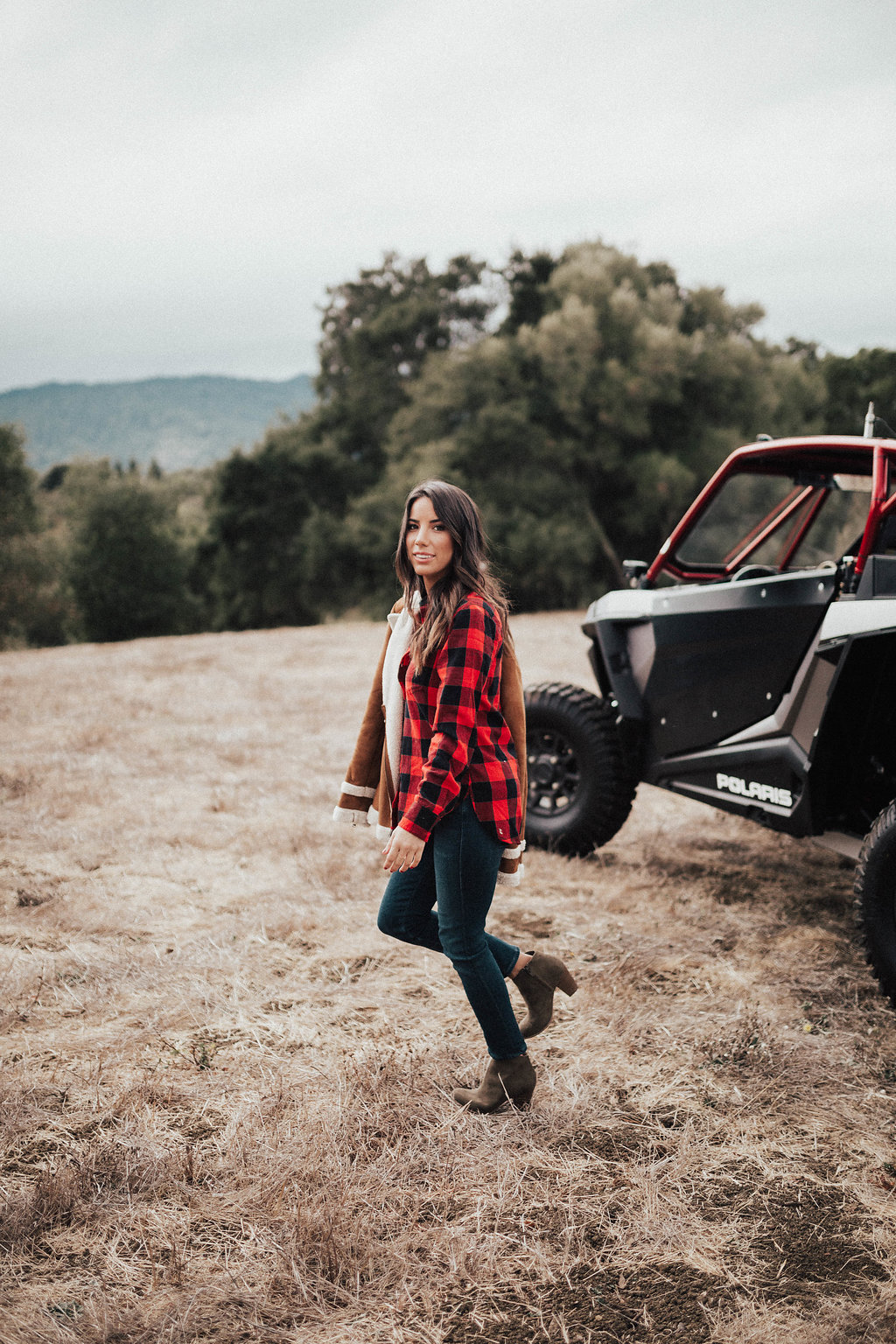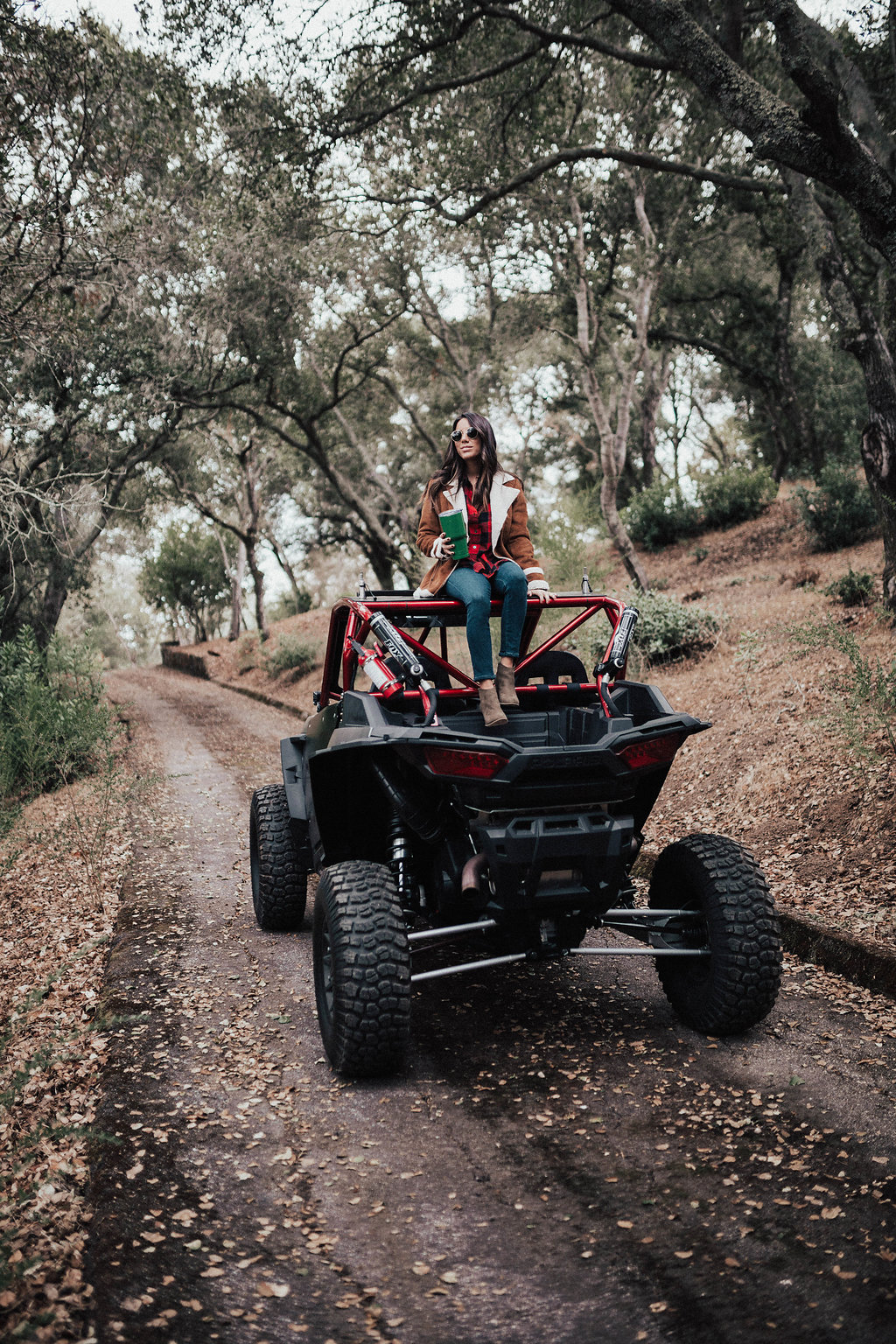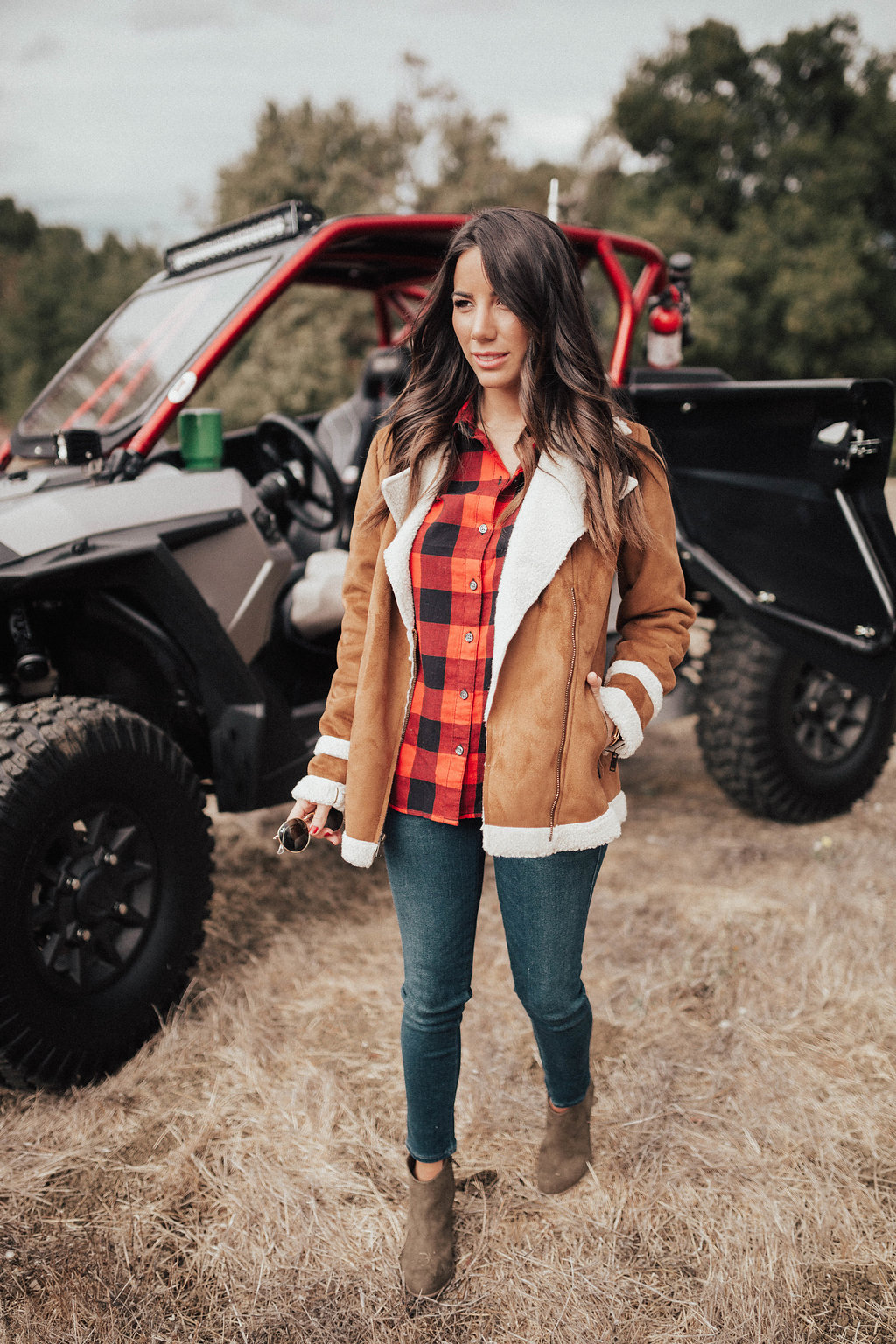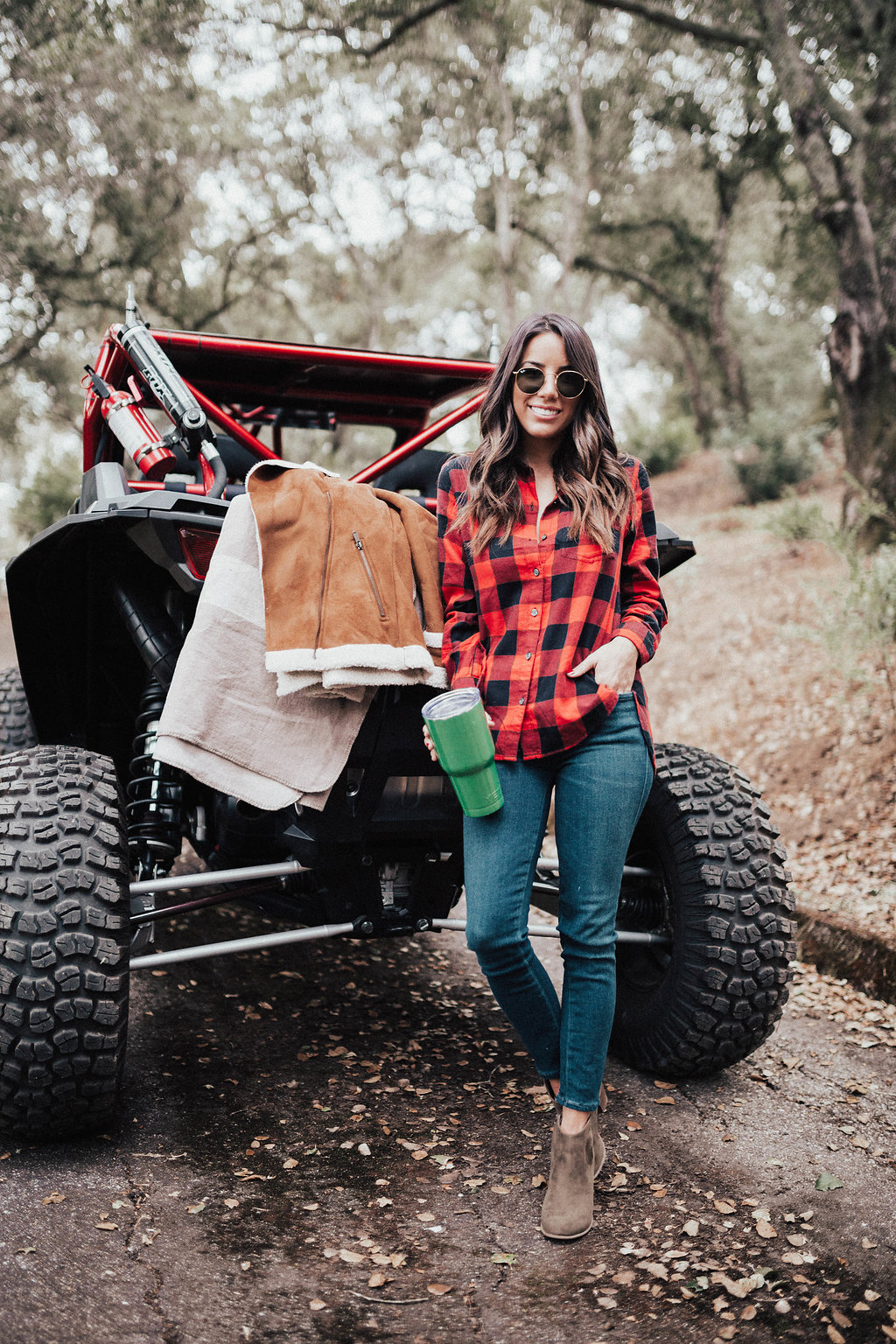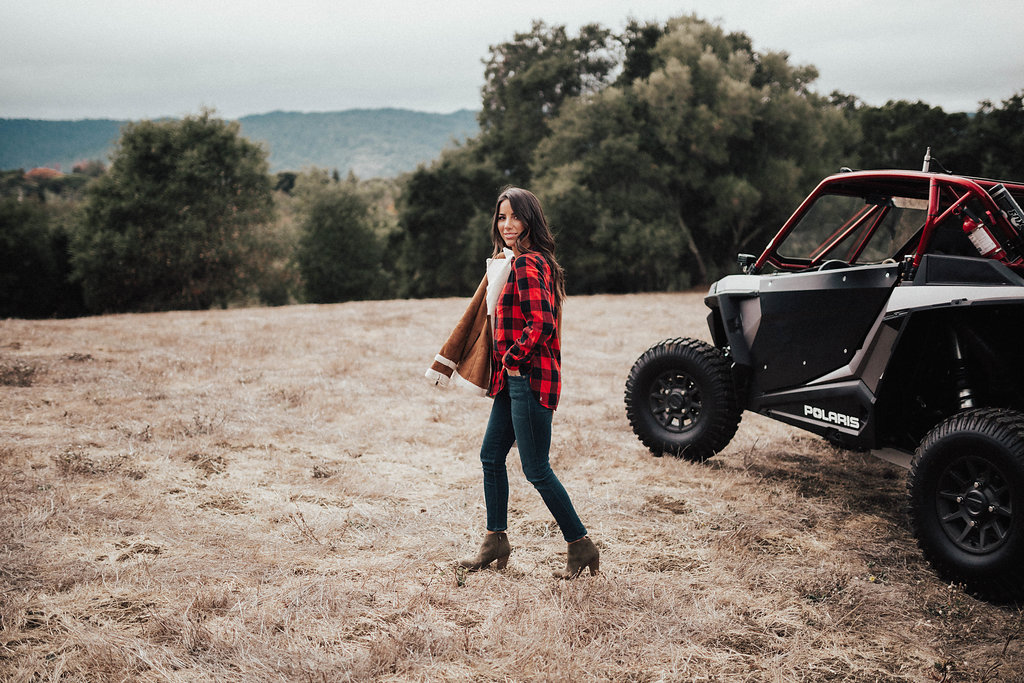 Fall is finally upon us! I am so excited for the cooler, crisper weather and all the cozy clothes that come with the change of the weather. I am particularly loving the fall trends that Old Navy has this season. I love to mix and match different prints and textures for fall, like this adorable red and black flannel paired with this cozy sherpa jacket. It's so cute and a perfect outfit for any fall plans you may have. As it gets closer to Thanksgiving, I find myself so busy with family parties, friendsgiving celebrations, and holiday events. But what I'm most looking forward to this fall is visiting my sister and her family at their home in Woodside, CA, where I grew up. My sister's family is so adventurous, they love to be outdoors and go off roading. It is so fun to go down to her house and drive their razor around and explore the beautiful area, it makes me feel like a kid again!
Check out some of my other favorite Old Navy pieces that are essential for fall and make perfect Thanksgiving outfits! here, here & here!
Thank you Old Navy for sponsoring this post.