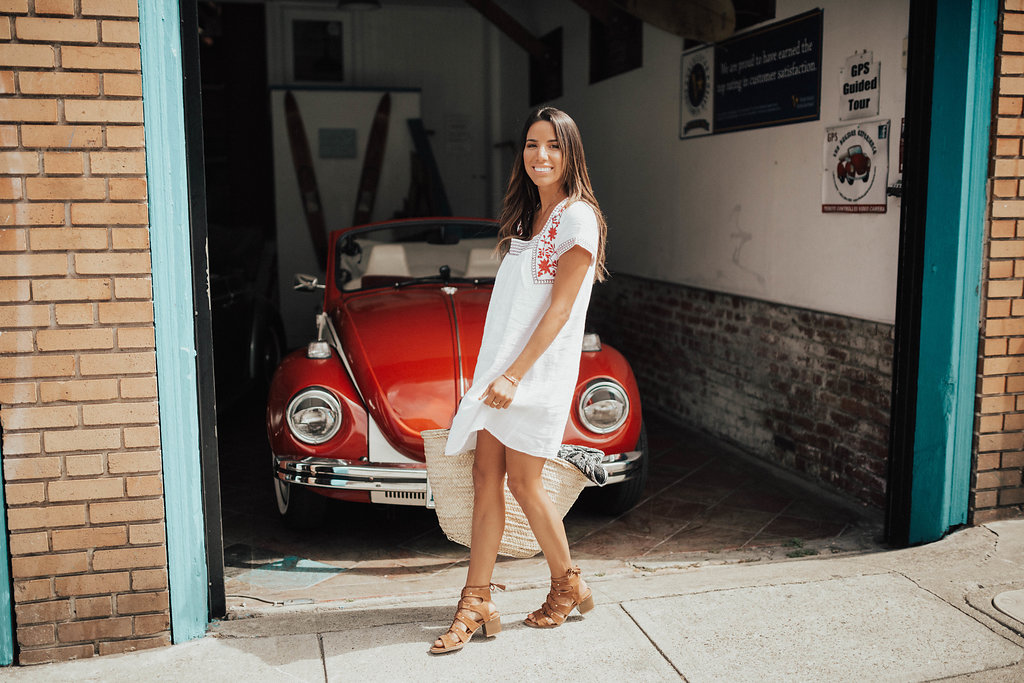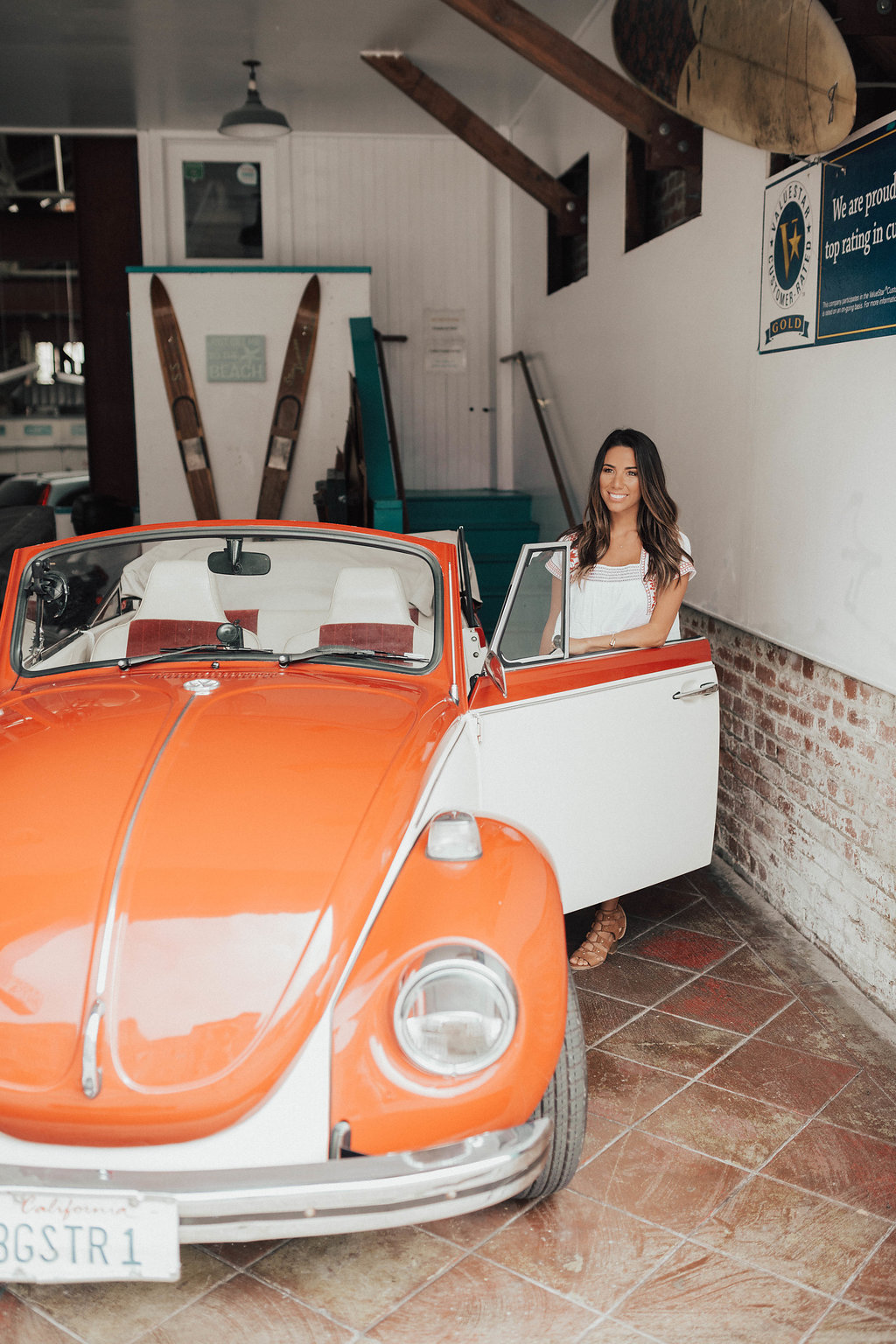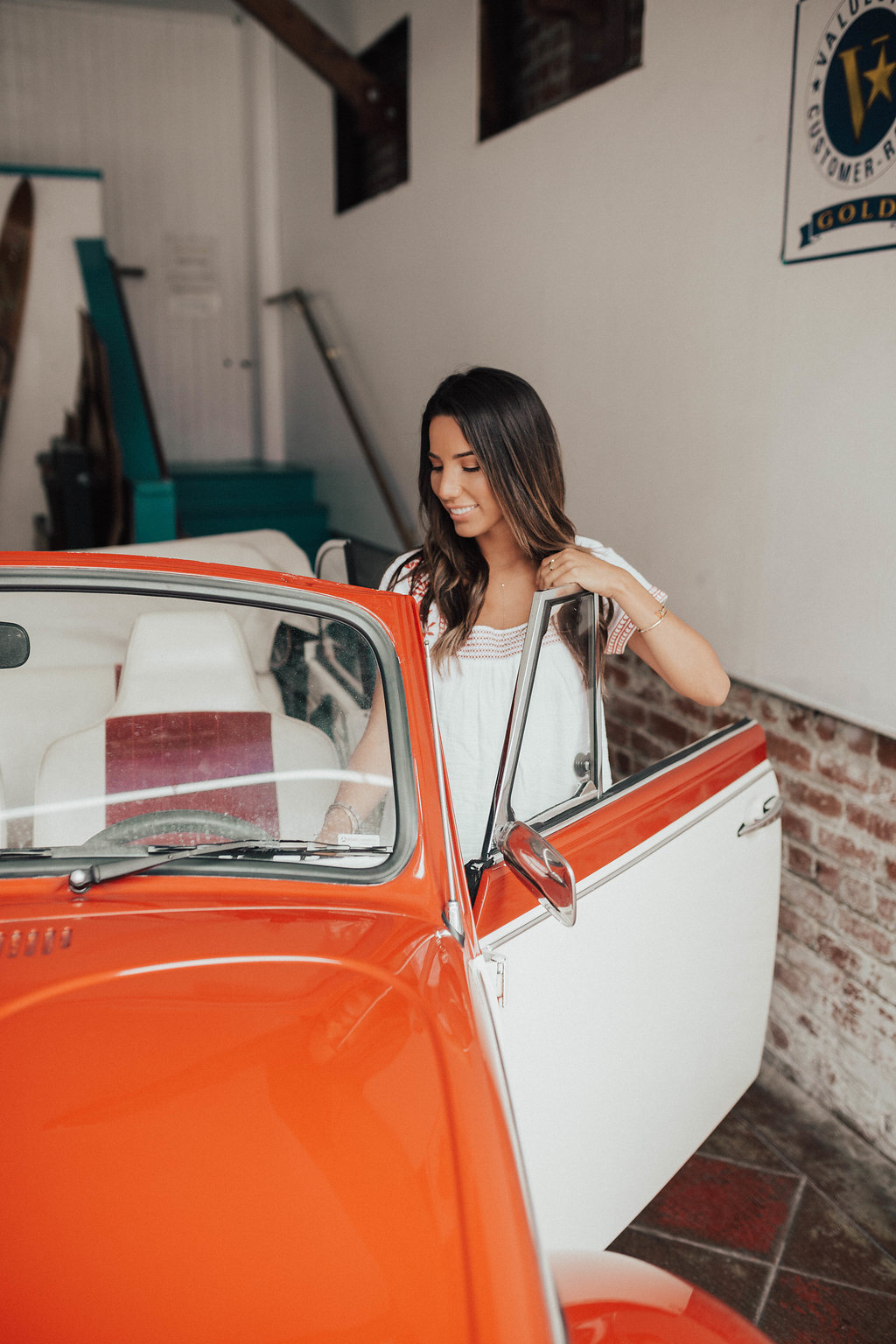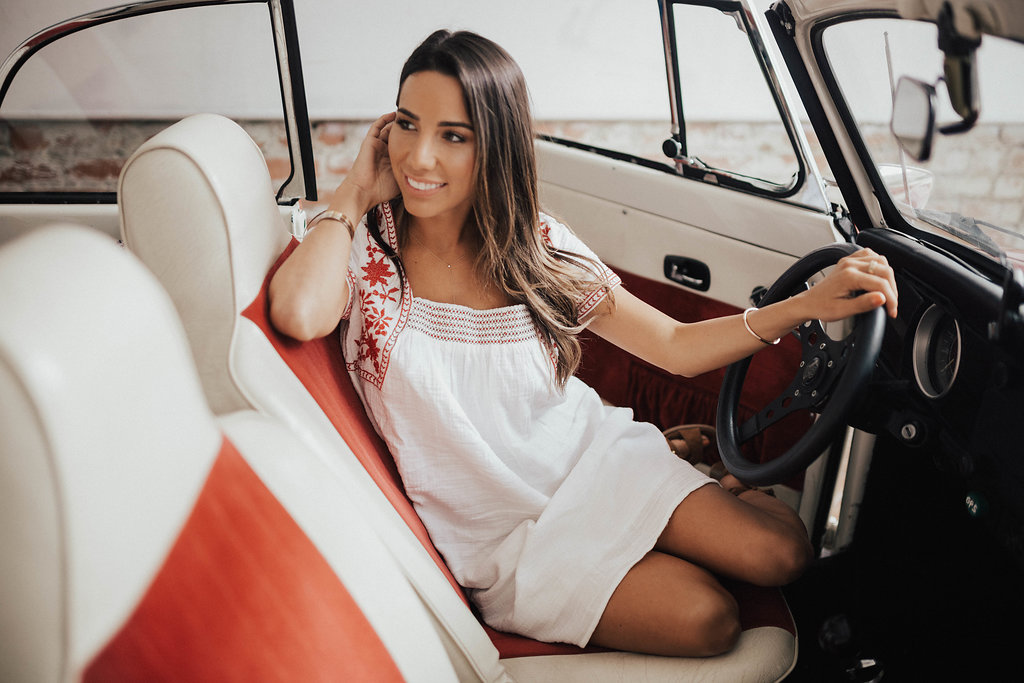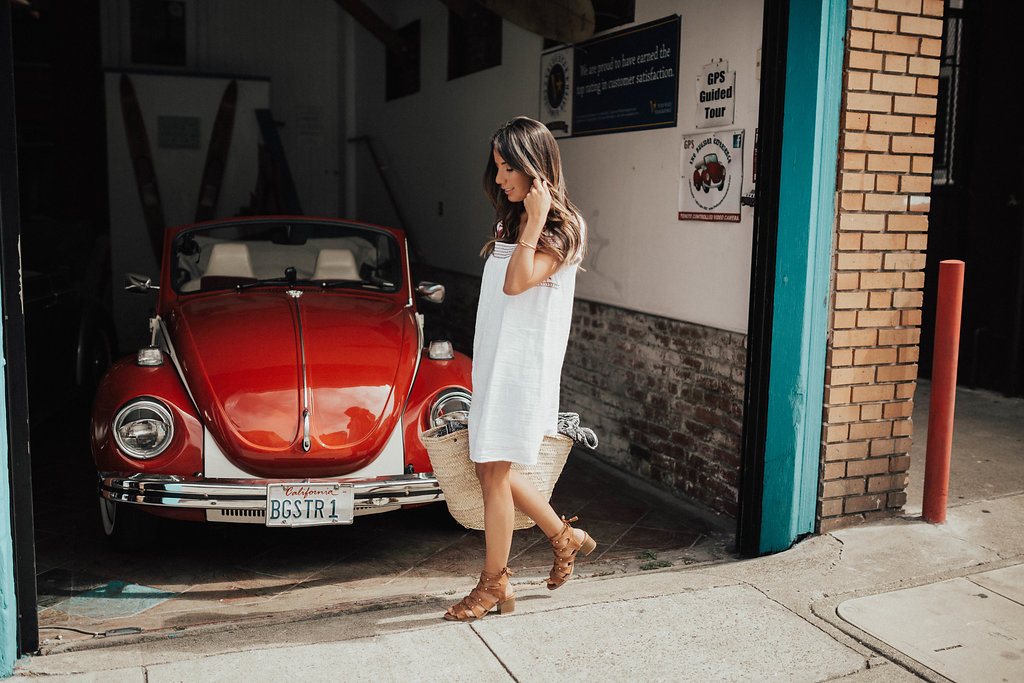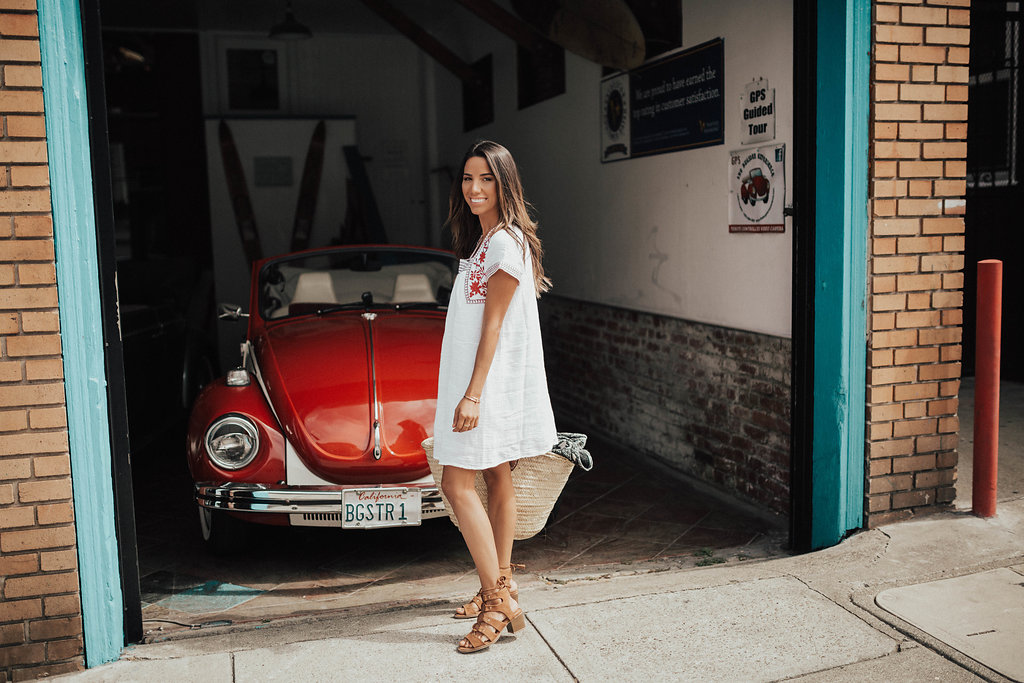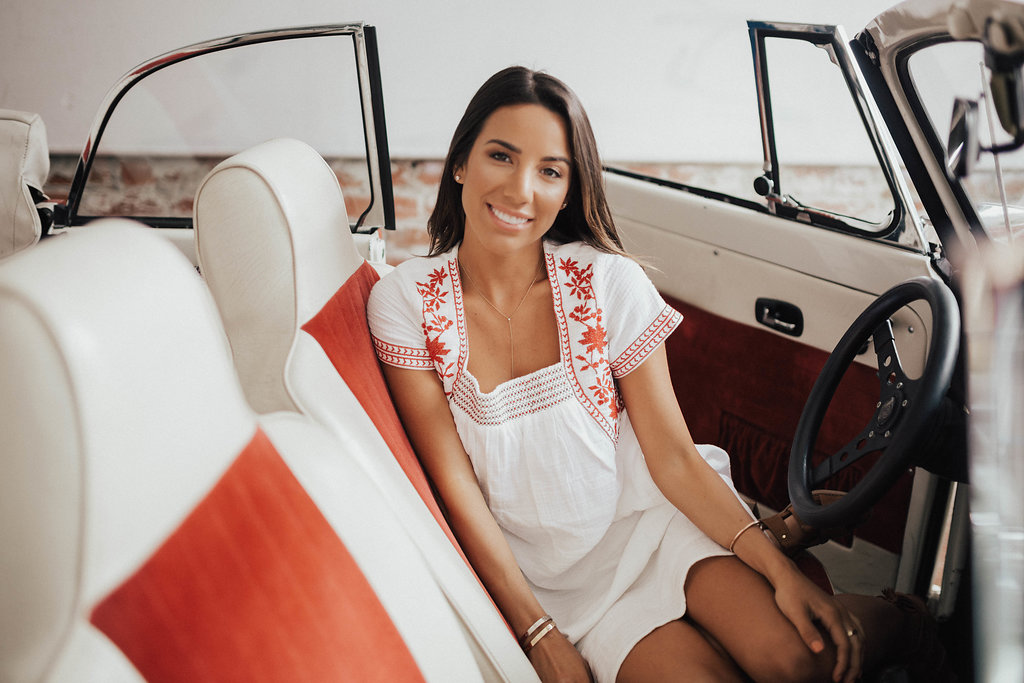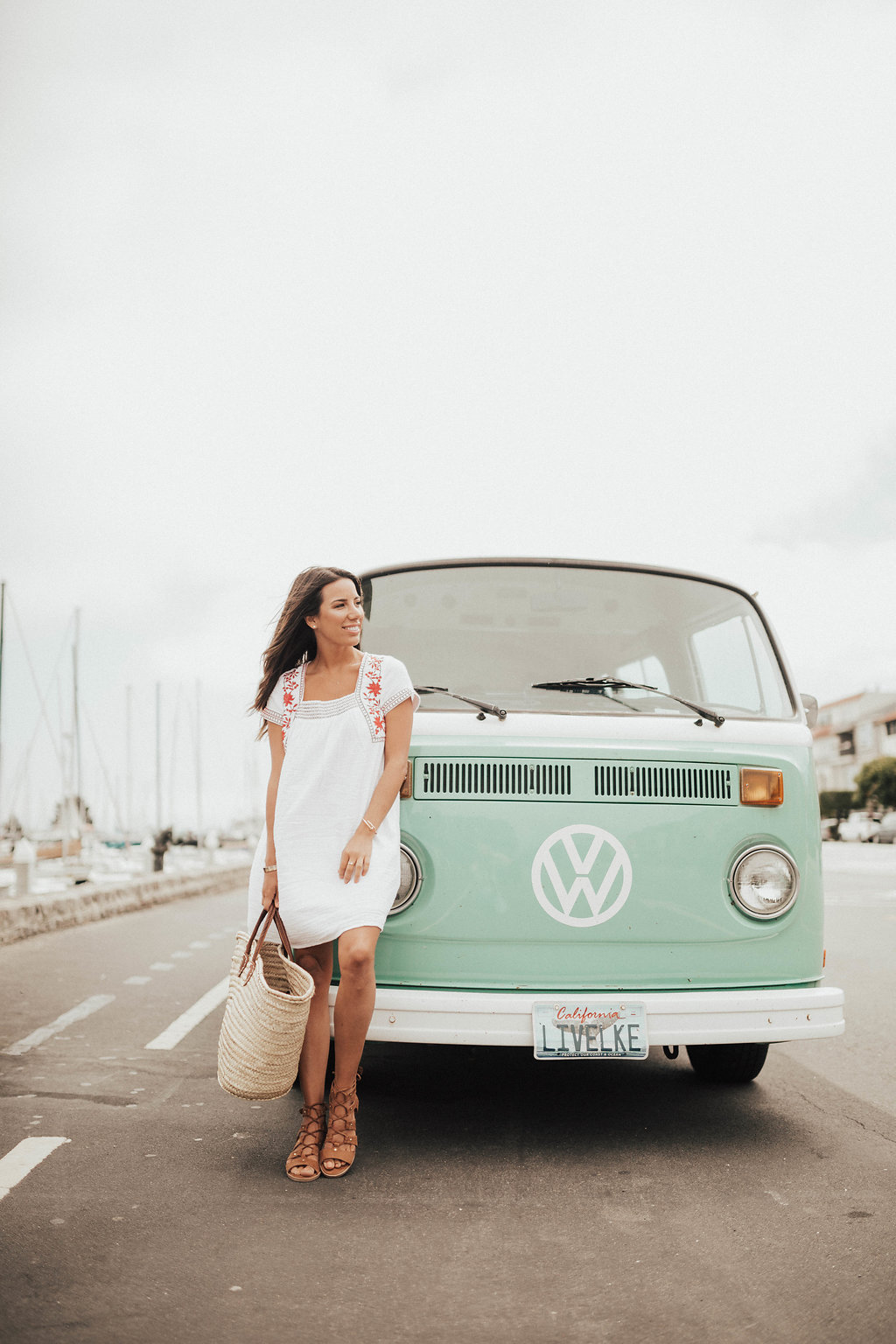 There is just something about a vintage convertible car that screams summer to me. There is no better feeling than the summer wind blowing through your hair when the top is down. My favorite route to take is across the Golden Gate Bridge.
I love finding inspiration in unexpected places, like this vintage bug. Fun fact you might not know about me: not only do I love old cars, but I also love old movies. Casablanca is one of my favorites. I love to go back and rewatch the classics and pull items that remind me of these old movies.
I loved Ingrid Bergman's style in that film and the square neck, embroidered detail and length of this dress reminded me of something she would have worn in that movie! I am obsessed with the love that she shared with Humphrey Bogart — it might be one of my top love stories of all time. And this dress is nothing but romantic! Now if only someone would say to me: "…Here's looking at you, kid." Anyone?
I absolutely love the embroidered detailing on this white summer dress. And for under $40, it's hard to say no! It's also available in black and orange, I just might have to go back for more! It also comes in a top, which I love equally as much!
Old Navy has an amazing selection of romantic items like this white summer dress in stock right now. I am loving this lace trim top, this linen dress, and this off the shoulder top. Any of these outfits would be perfect for a summer date night. So grab your babe, hit the road, and channel your inner Isla.
Photography: Shannon Righetti
Thank you Old Navy for sponsoring this post!