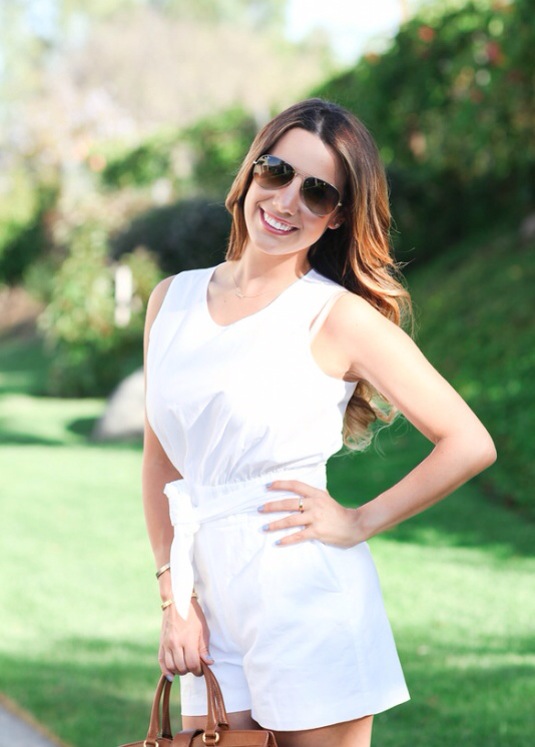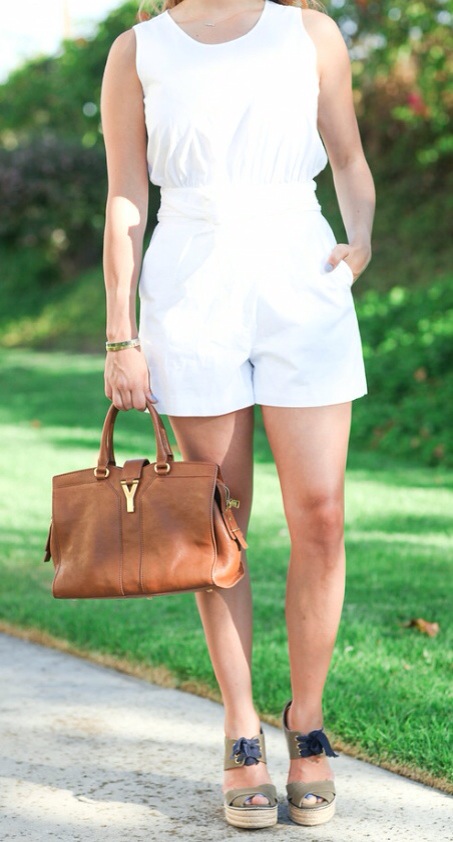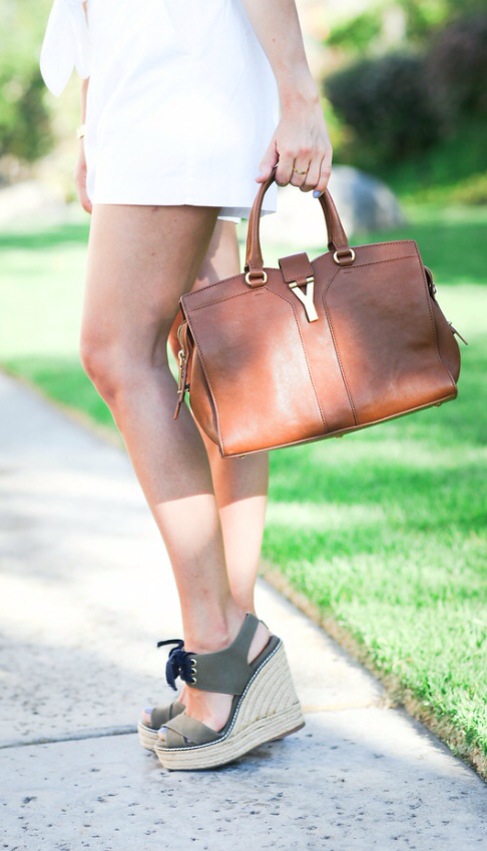 |Romper: Madewell | Shoes: Tory Burch | Bag: YSL | Sunglassses: Ray Bans |
I'm loving this romper I just got at Madewell. It's a easy wear and I can wear it with wedges or sandals. You can find the romper in their stores now or online.
I got my wedges from Tory Burch awhile back but they still have similar styles. I love the combination with navy and army green and looks great paired with my white romper.
Photography by Taylor Bartram
www.taylorbartramphotography.com