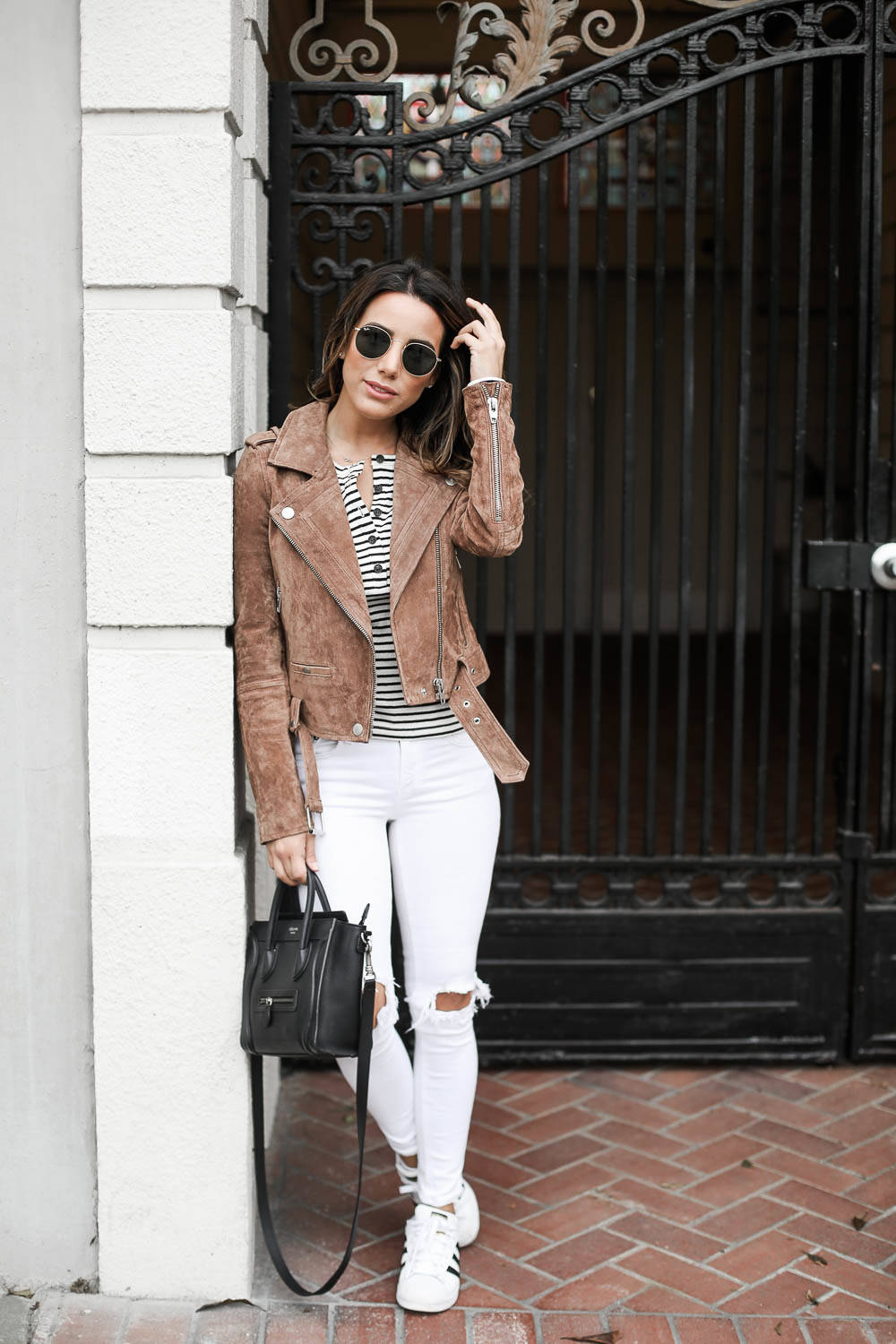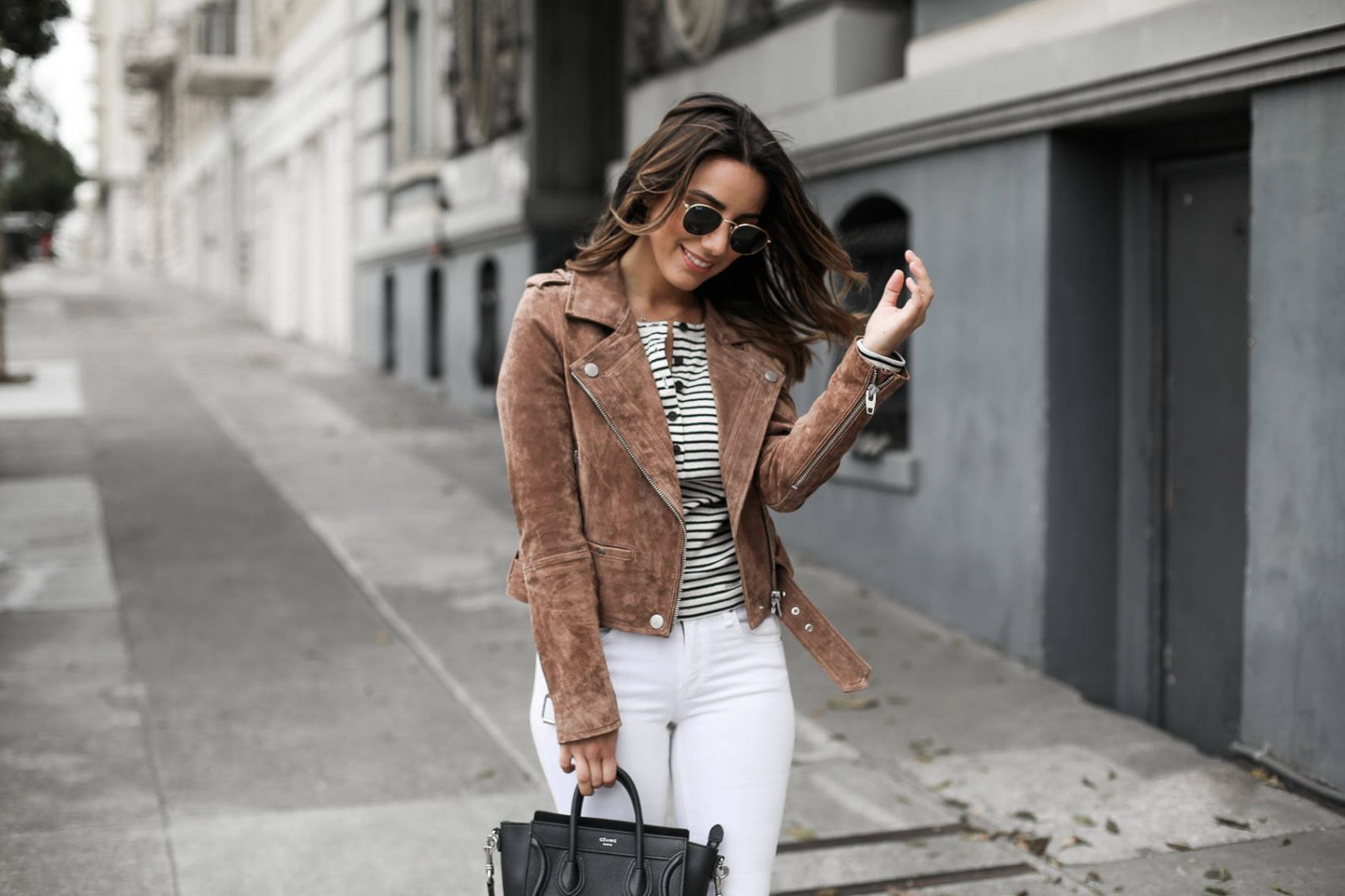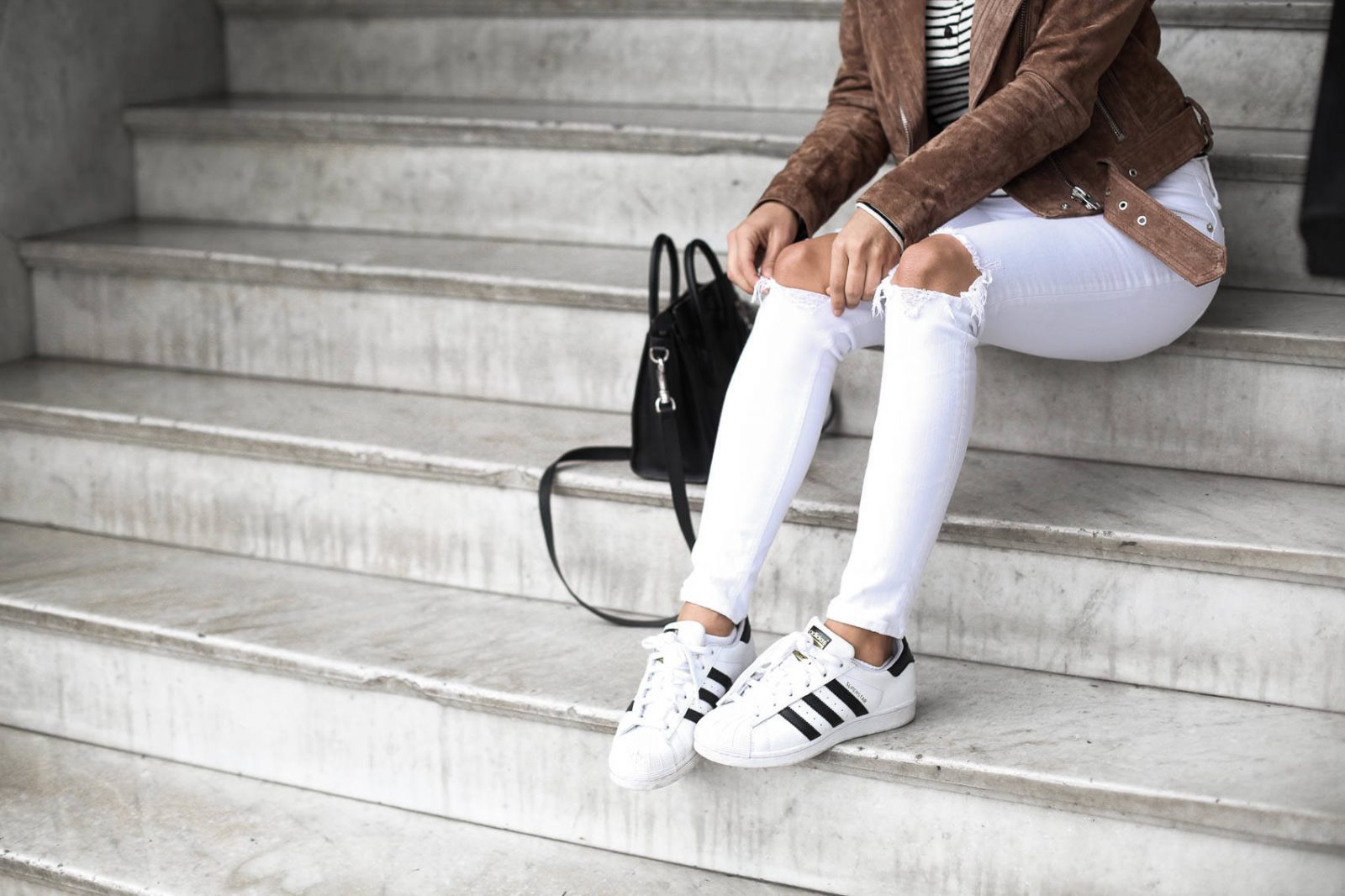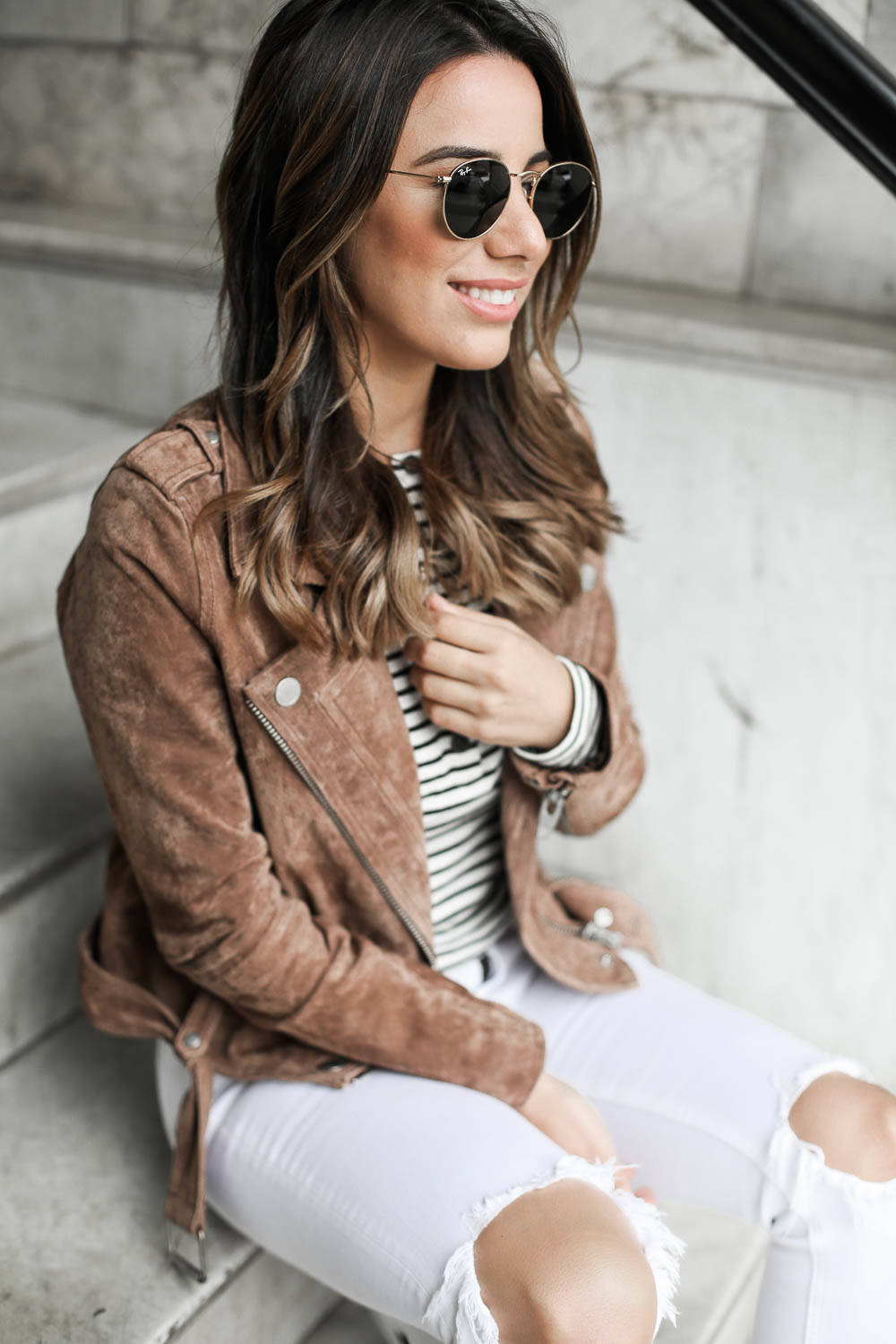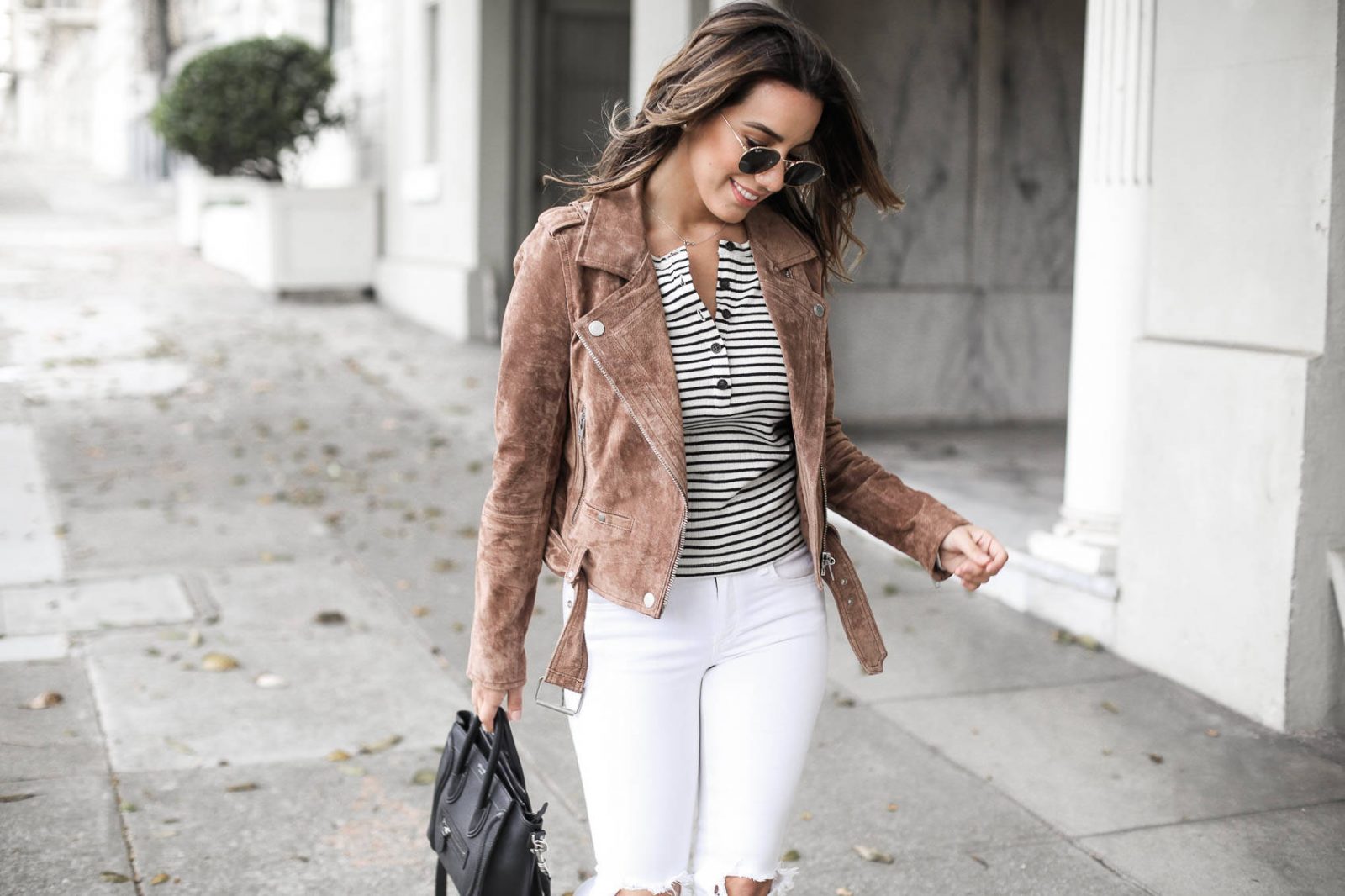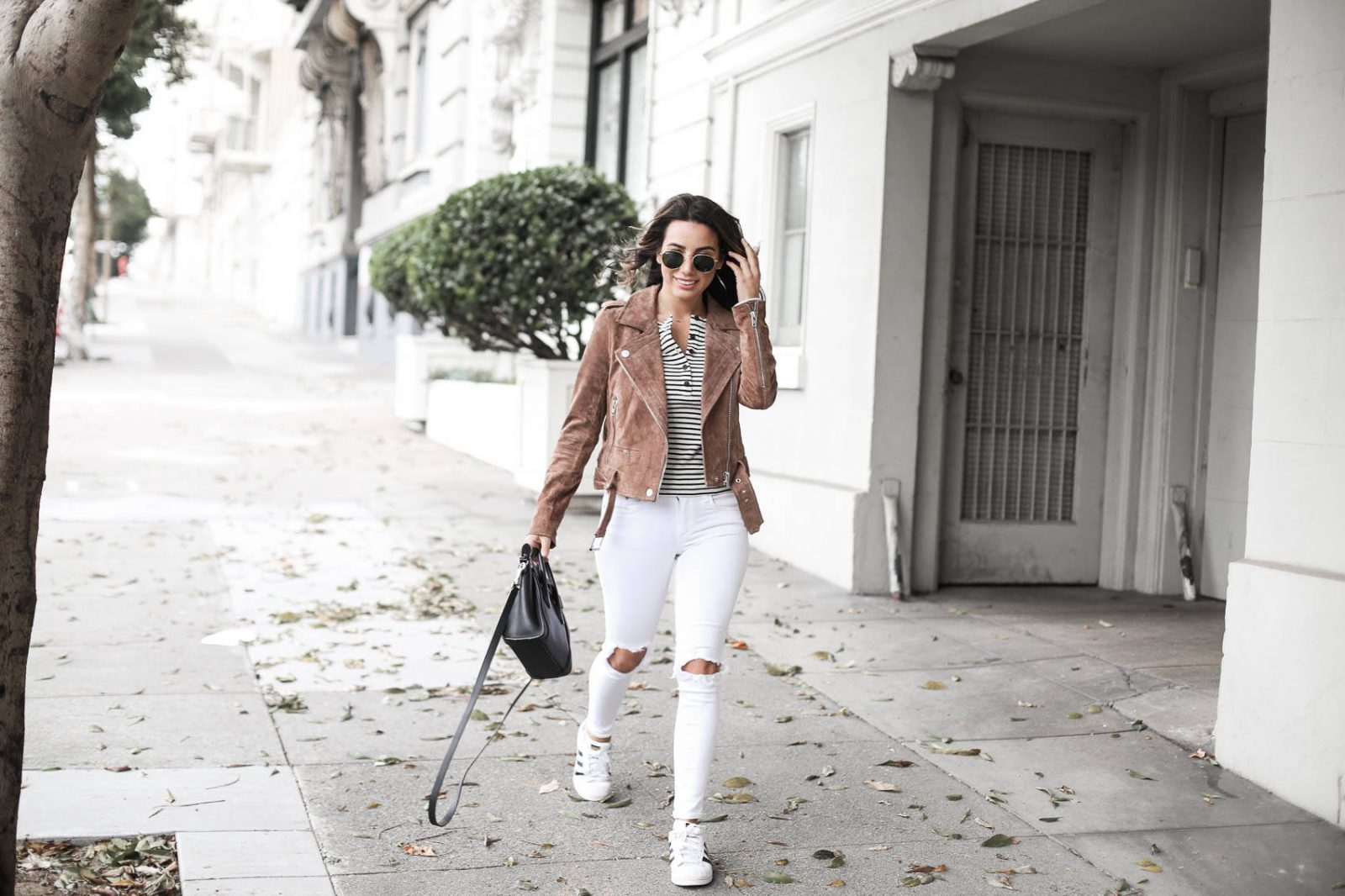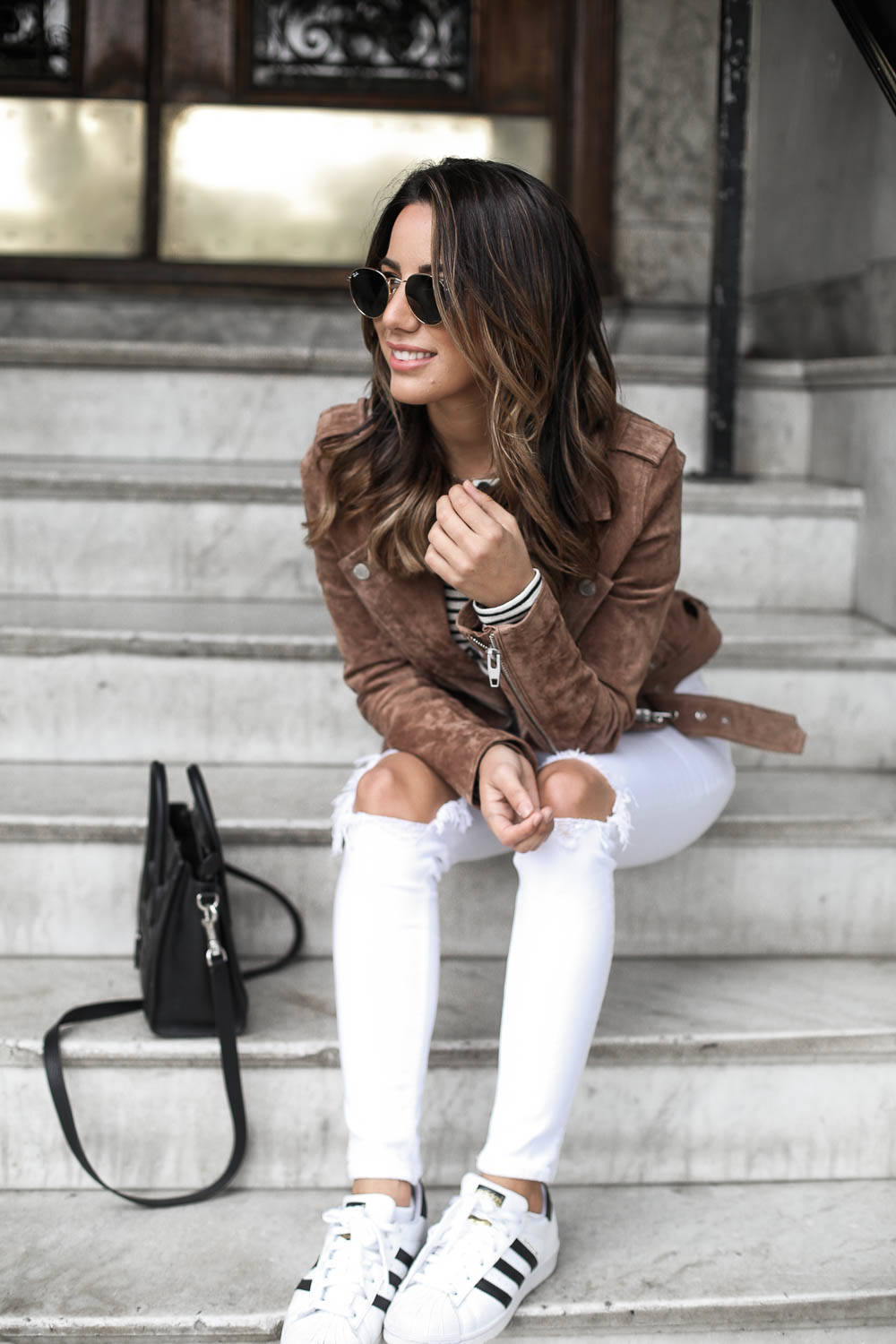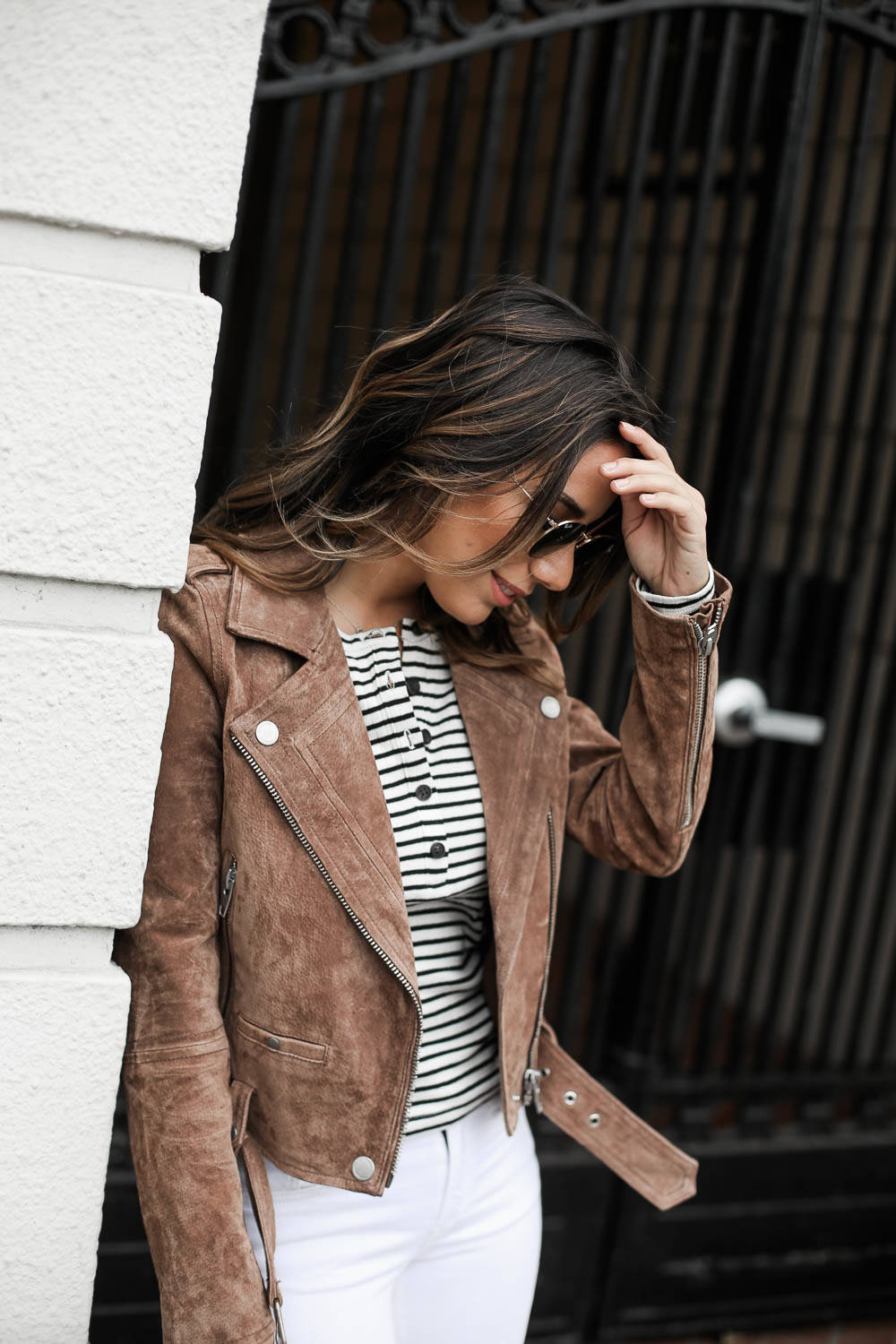 Preparing for fall weather means bringing out more denim and jackets, but sometimes it can get get a little repetitive or boring so I like to mix it up a little bit with my colors and textures! A good colored denim is always the way to go if you want a different look.
Here I brought out my white denim jeans from Frame and chose the ripped knee style for a more edgy look. White jeans are tricky because they can get dirty really quick (trust me I would know), but they are great as a neutral staple. For some added dimension to the jeans I paired it with a striped top and through over a tan suede jacket from Blank NYC. I love the added texture of suede with the stripes and the tan color pops against the white jeans. You can find this super-fab jacket in a couple of different colors and I like it so much I'm tempted to get another one!
For a comfy look I wore my black and white Adidas. These sneakers look great with almost anything! I wear them with dresses, work out clothes, jeans and skirts. They are definitely a flexible shoe in terms of styling but are so comfortable as well! You can bet I packed these to travel around Spain with me!