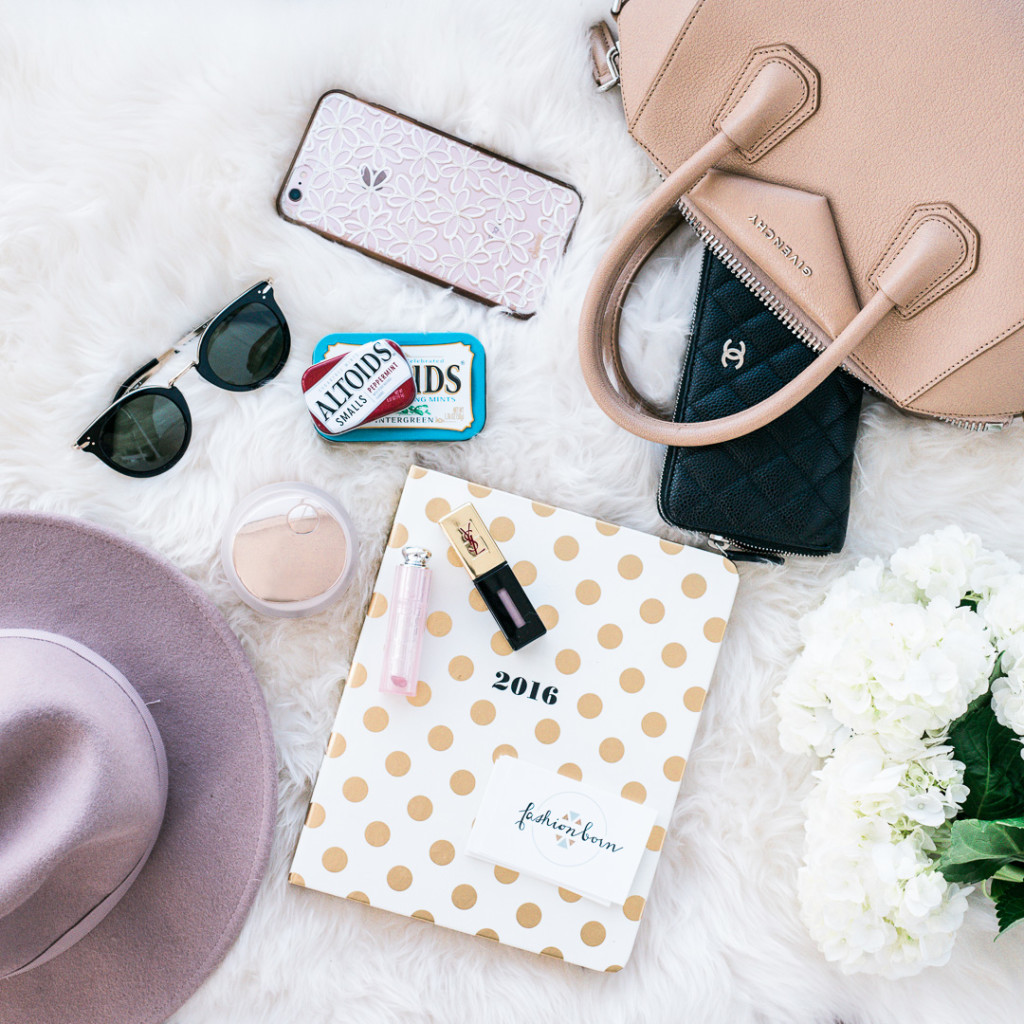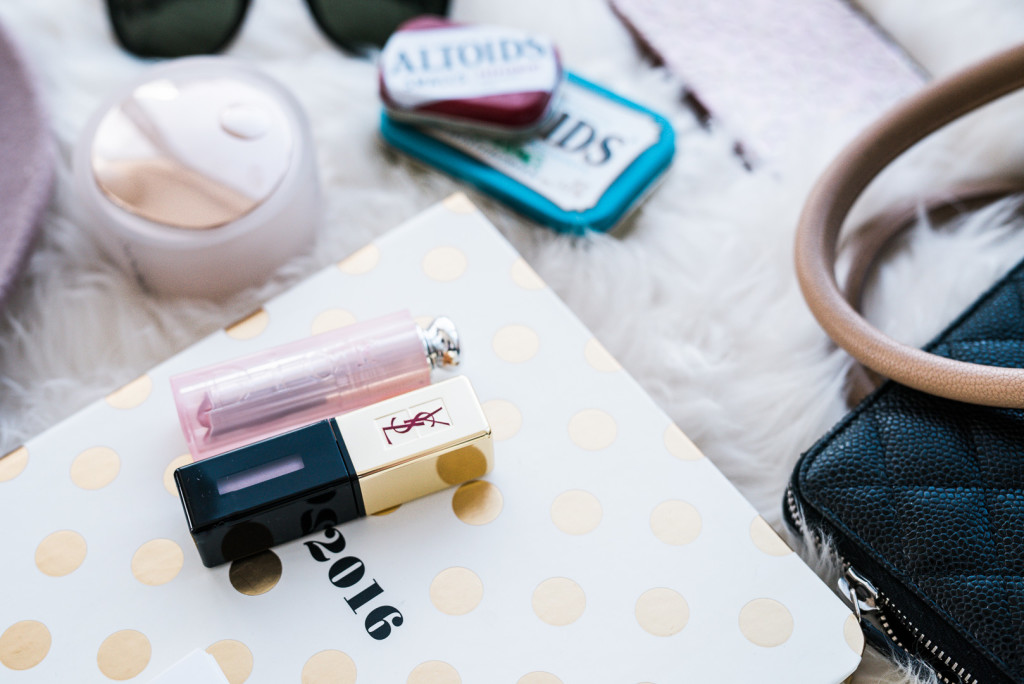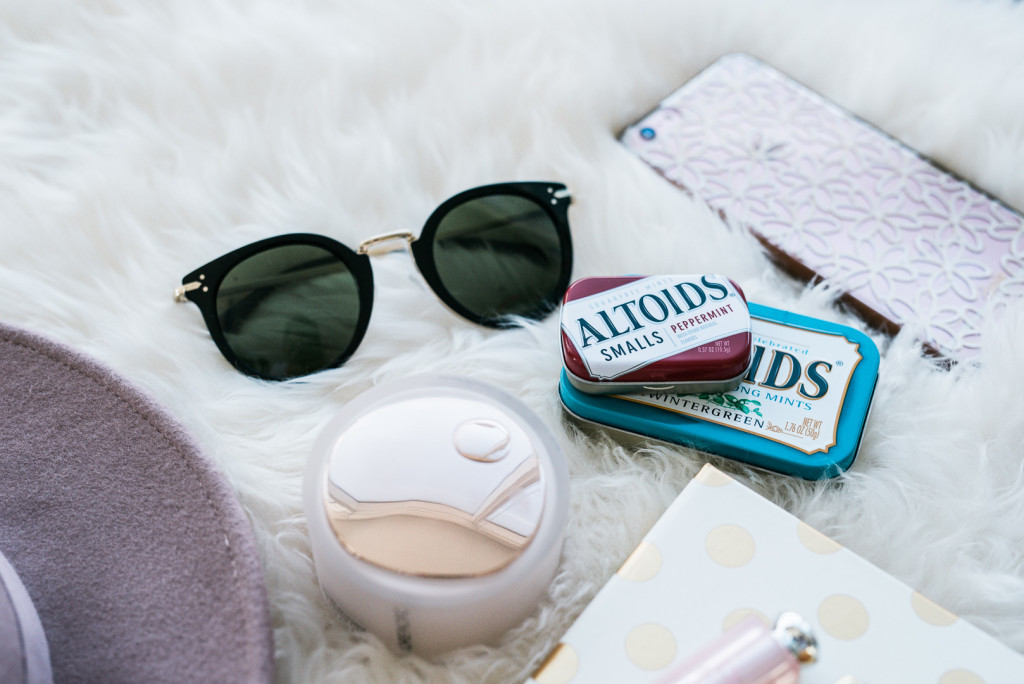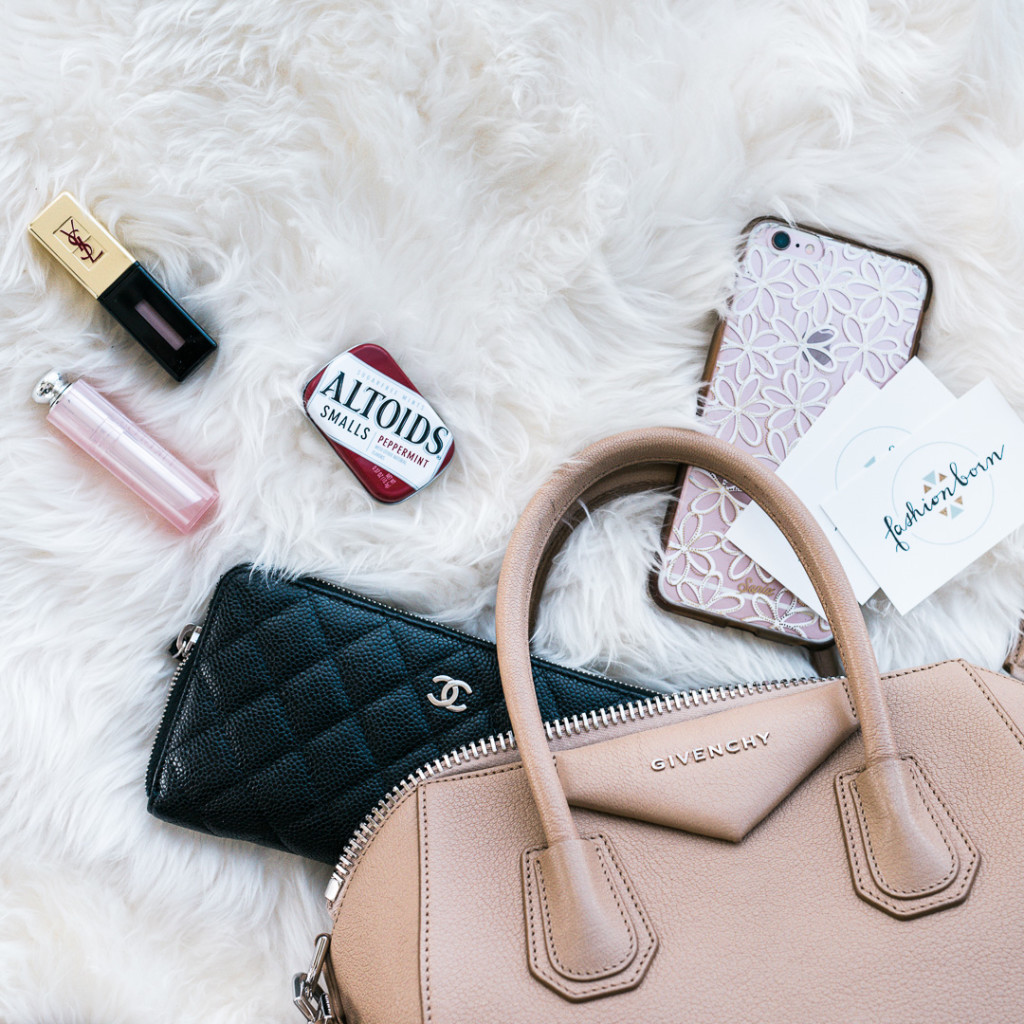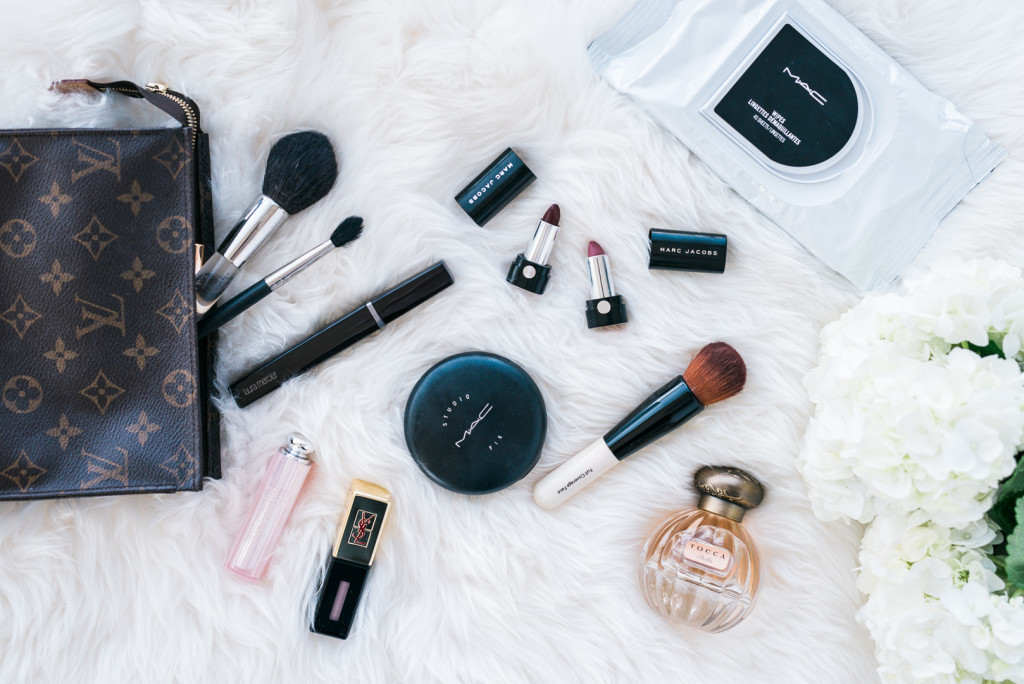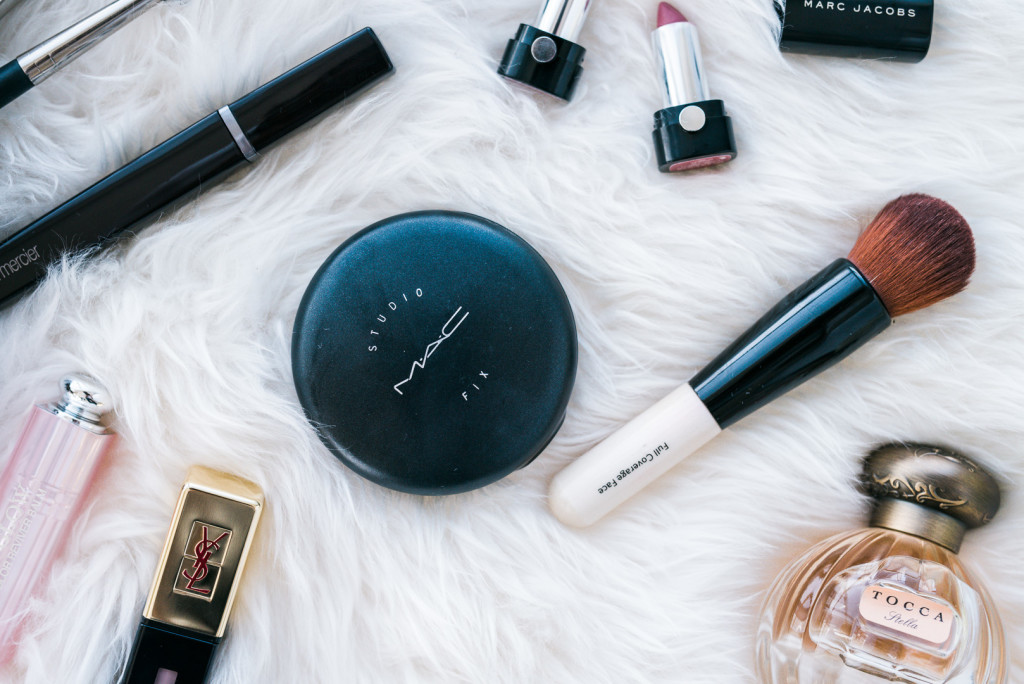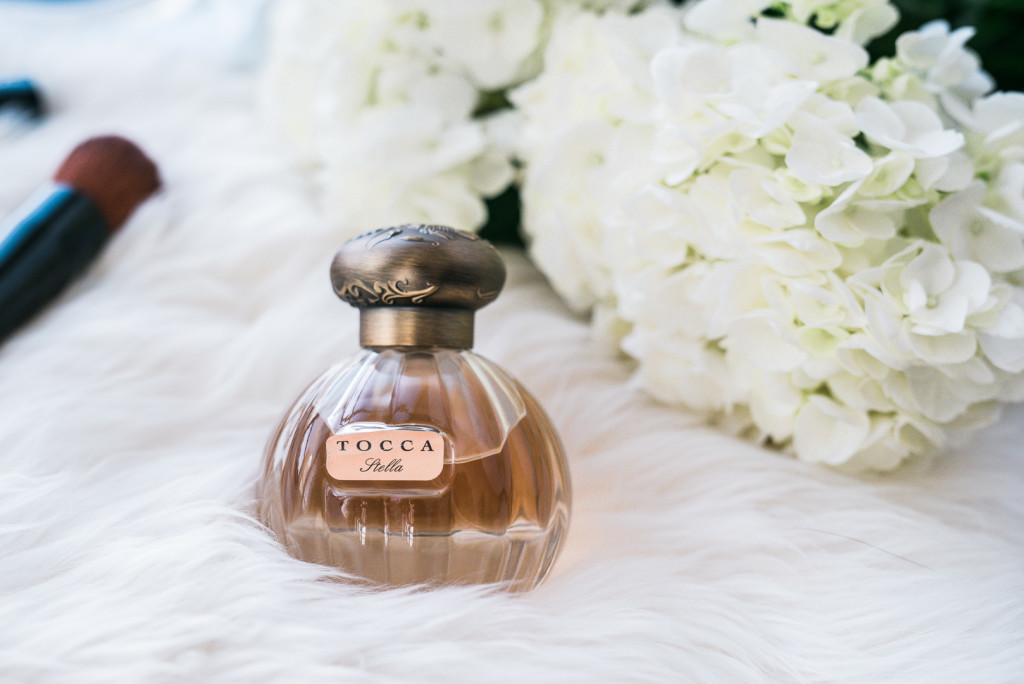 What's in My Bag?
Without a bag on my side, I feel naked, as many women do. I couldn't imagine not having my essentials handy. I try to keep my bags as clutter-free as possible, making the items I really need easy to find.
In my Givenchy bag, I've got my
– Kate Spade Planner: Sometimes it's just easier to jot down what I need to remember and have it laid out in front of me.
– Chanel Wallet: So necessary in keeping all of my cards organized.
– Celine Sunglasses: You never know when you might need them, which is quite often for me.
– Club Monaco Hat: It's nice to be able to throw on a hat if the weather or my hair changes, or to simply change up my look.
– Mints: Who doesn't need a breath freshener from time to time?
– YSL Lip Stain: My go-to lip color
– Amore Pacific moisturizer: Keeping skin hydrated is so important, especially during the winter.
– Fashionborn Business Cards: Always a good idea to carry a few with you.
And in my LV makeup bag with my must-haves:
– Mac Studio Fix Powder
– Laura Mercier Mascara
– Tocca Perfume
– Mac Makeup Remover Wipes
– Marc Jacobs Mini Lip Sticks (Limited Edition)