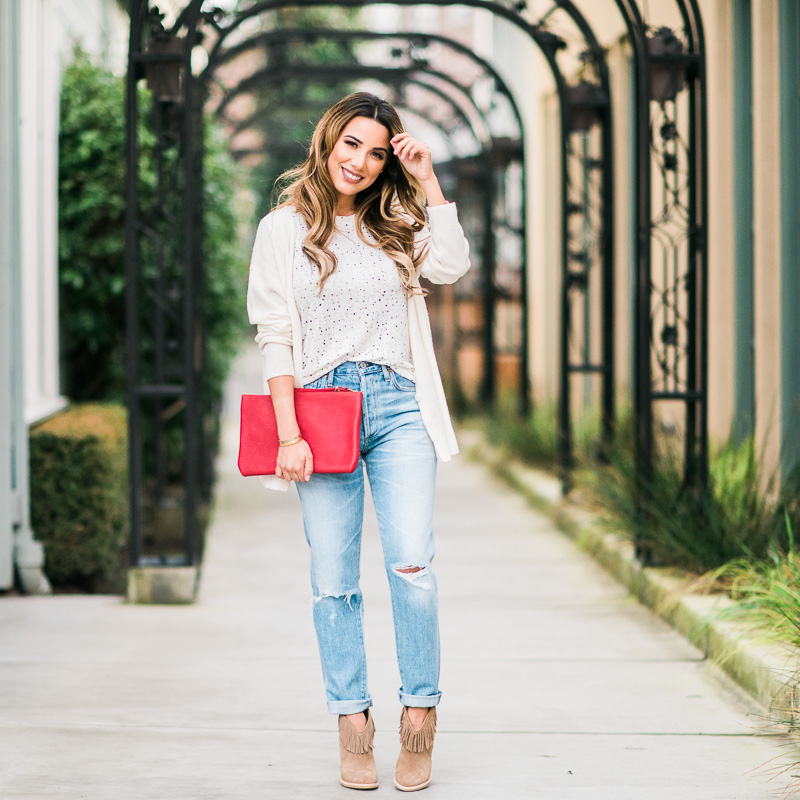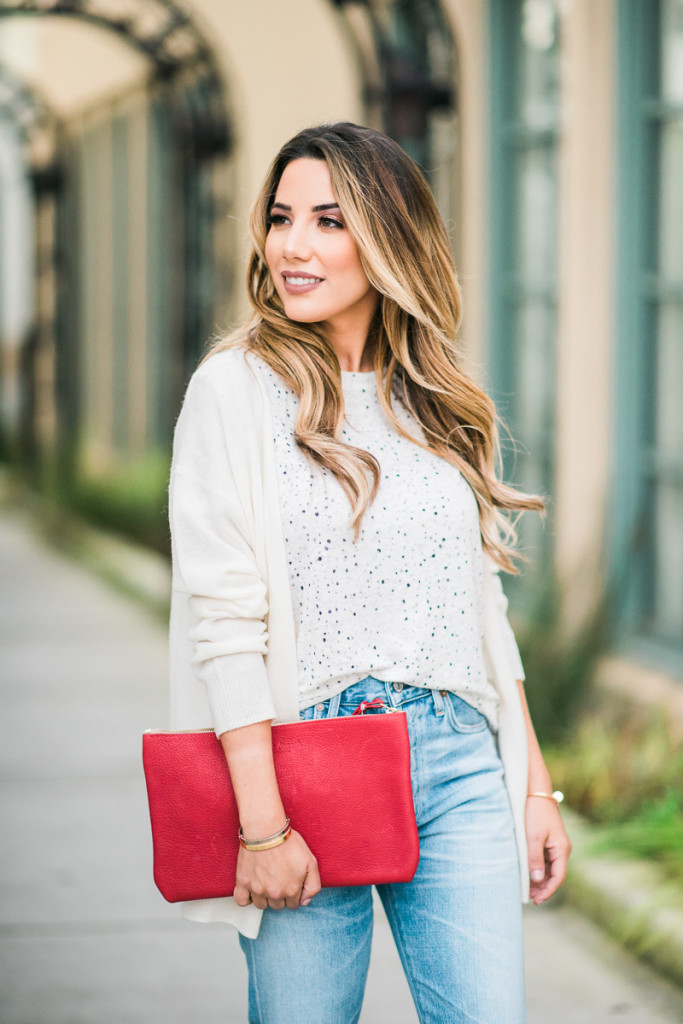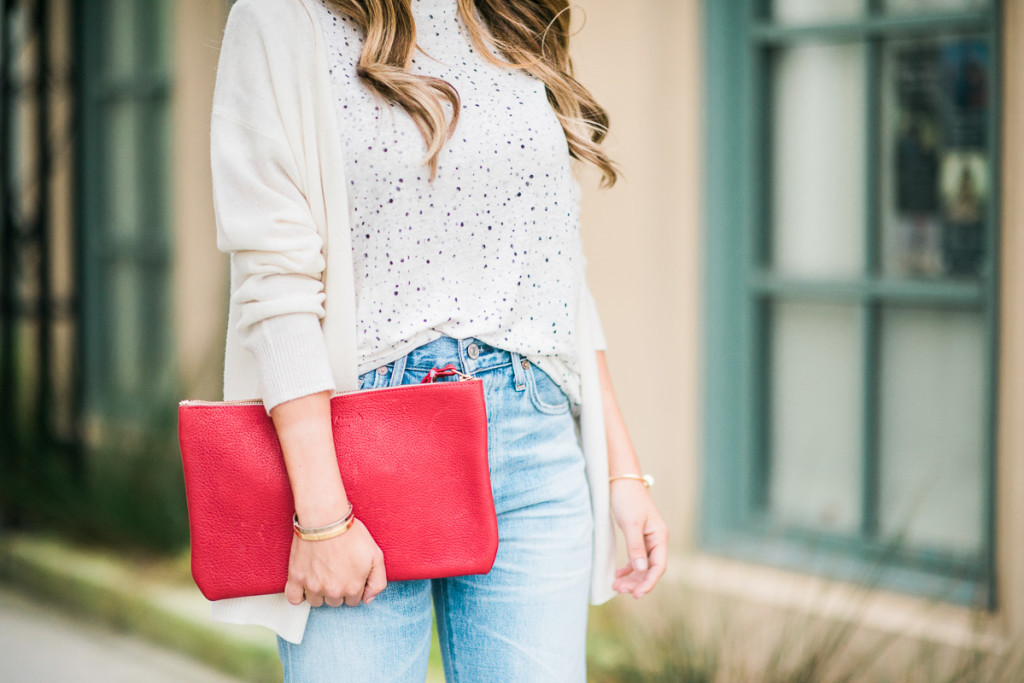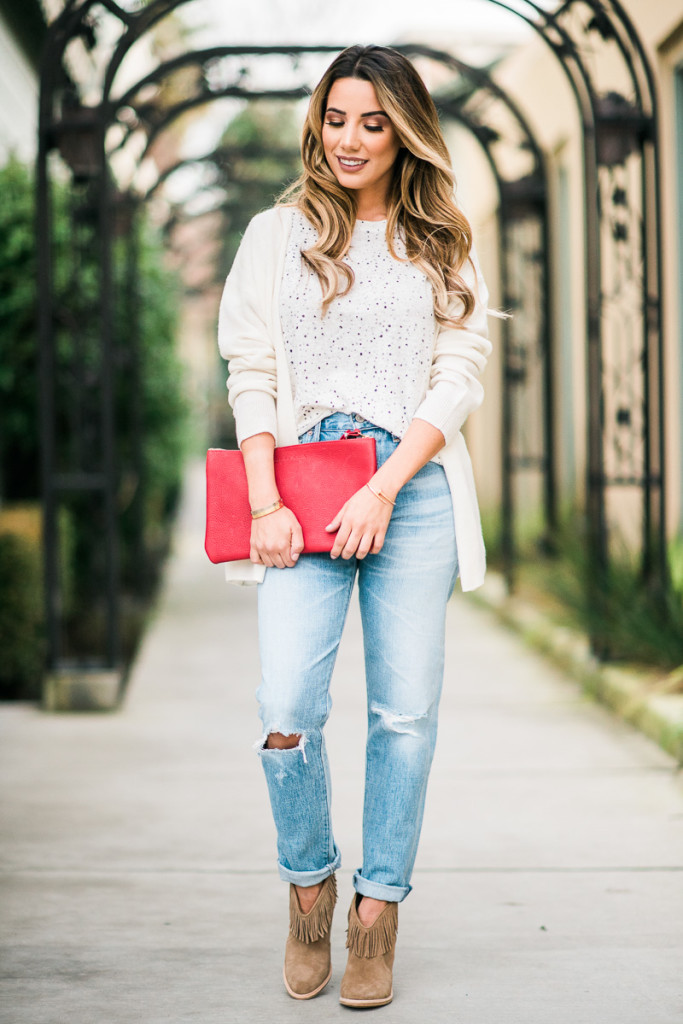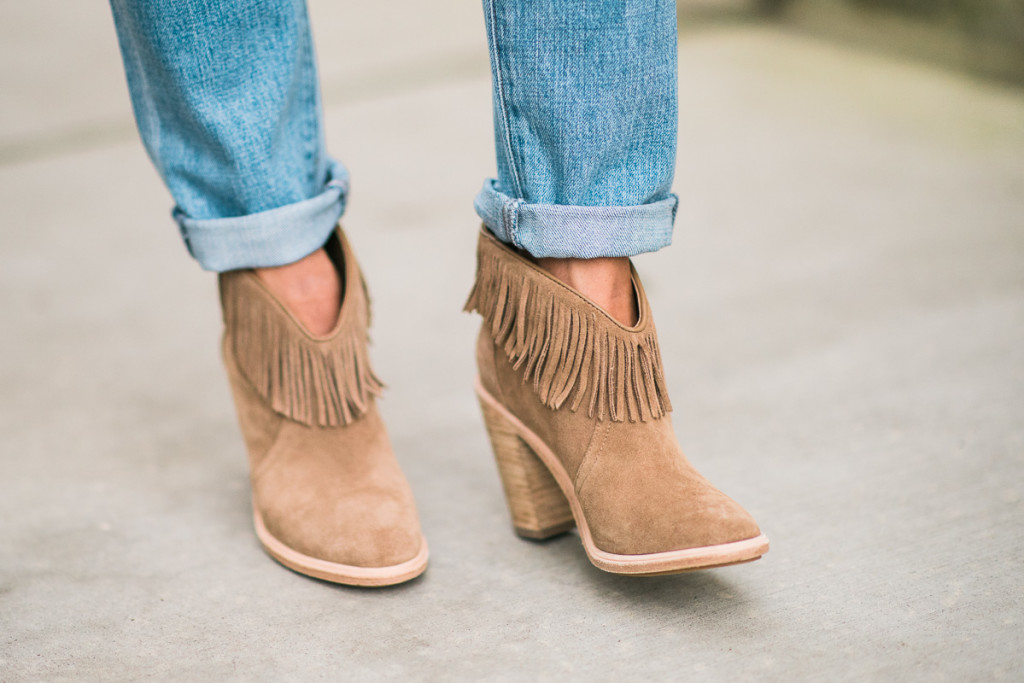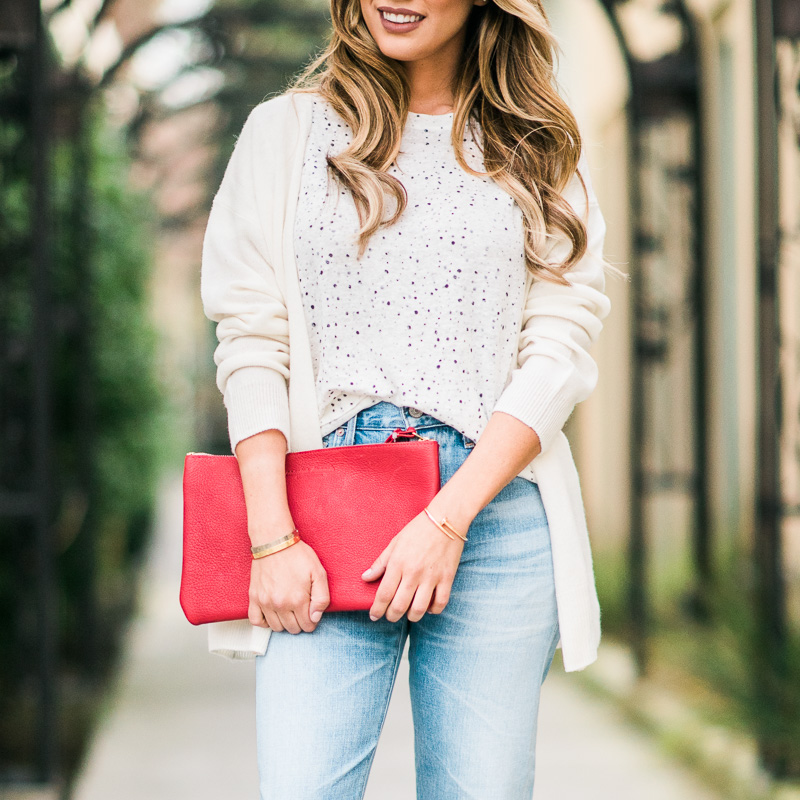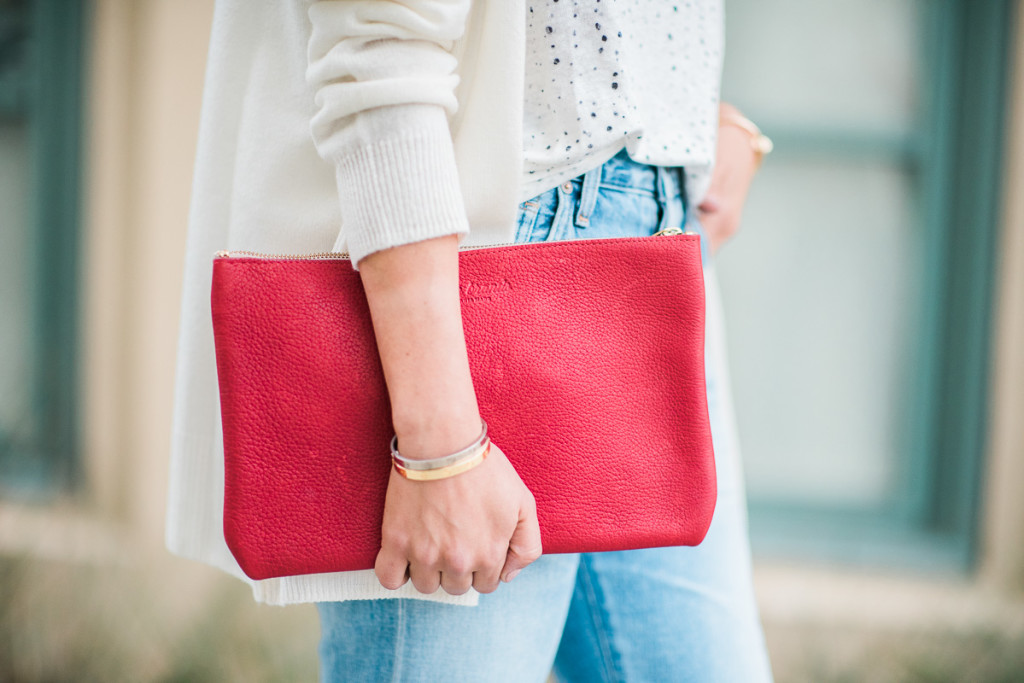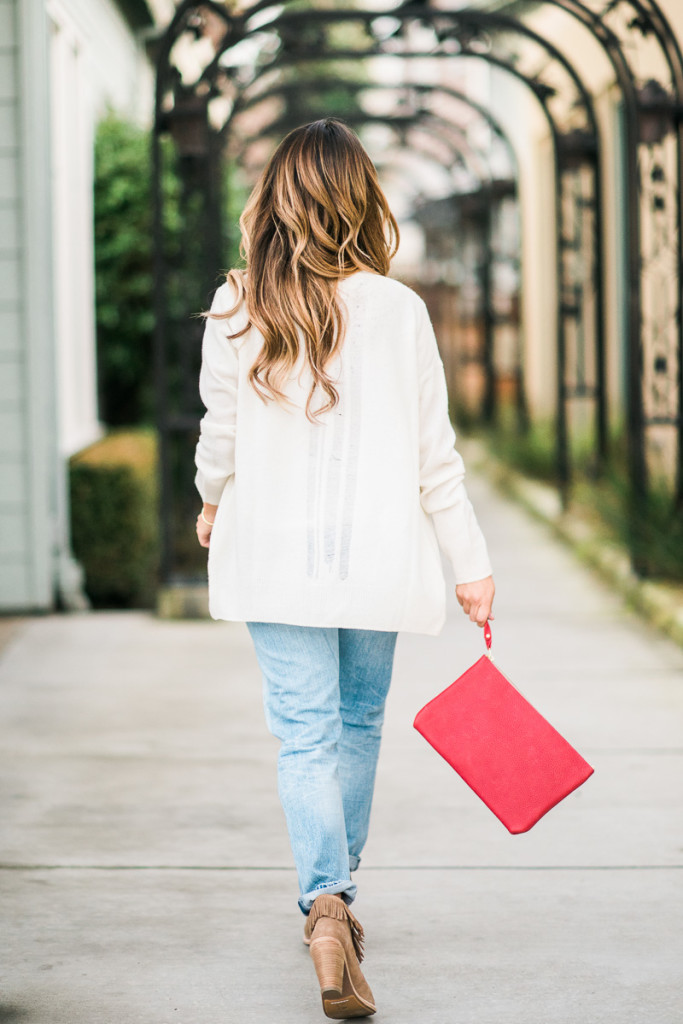 Sweater: Raquel Allegra, Denim: Citizen of Humanity, Shoes: Joie (on sale at Flaunt), Tee: Iro (similar), Clutch: Camino Brands
I've been visiting the East Bay a lot lately, especially Danville. It's the cutest little town with great restaurants and boutiques. It's a nice, fresh change from the city! Recently, I came across Flaunt Boutique and fell in love! They carry all of my favorites brands like Iro, Joie, Frame denim and Monroe.
My outfit above consists of all of my finds from Flaunt! This Iro tee I'm wearing is my absolute favorite and I love the relaxed fit of this denim by Citizens of Humanity. Wearing these fringe booties by Joie are so fun, they add that bit of flare to an otherwise laid back look. This cardigan by Allegra was an awesome buy too, that I find myself constantly throwing on, it's light, but soft and cozy. One of my favorite finds is this red clutch by Camino; I love accentuating a look with a pop of color, especially red.
I'll be hosting an event at Flaunt on Wednesday, February 10th (mark your calendar!) and would love for you to join me and fall in love with this quaint town's boutique gem, like I did! Stay tuned for more details…
Photography: Nathalie Bize