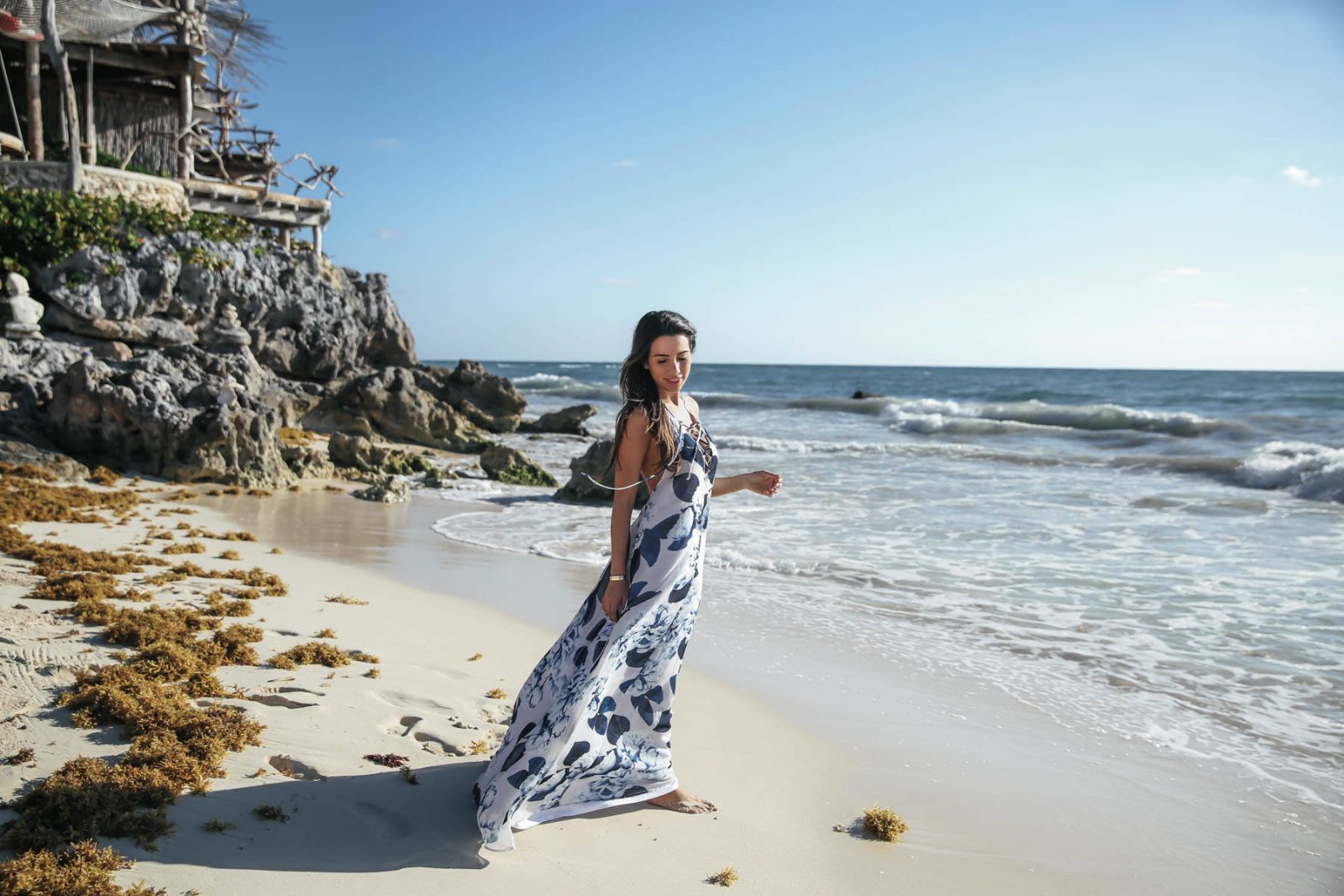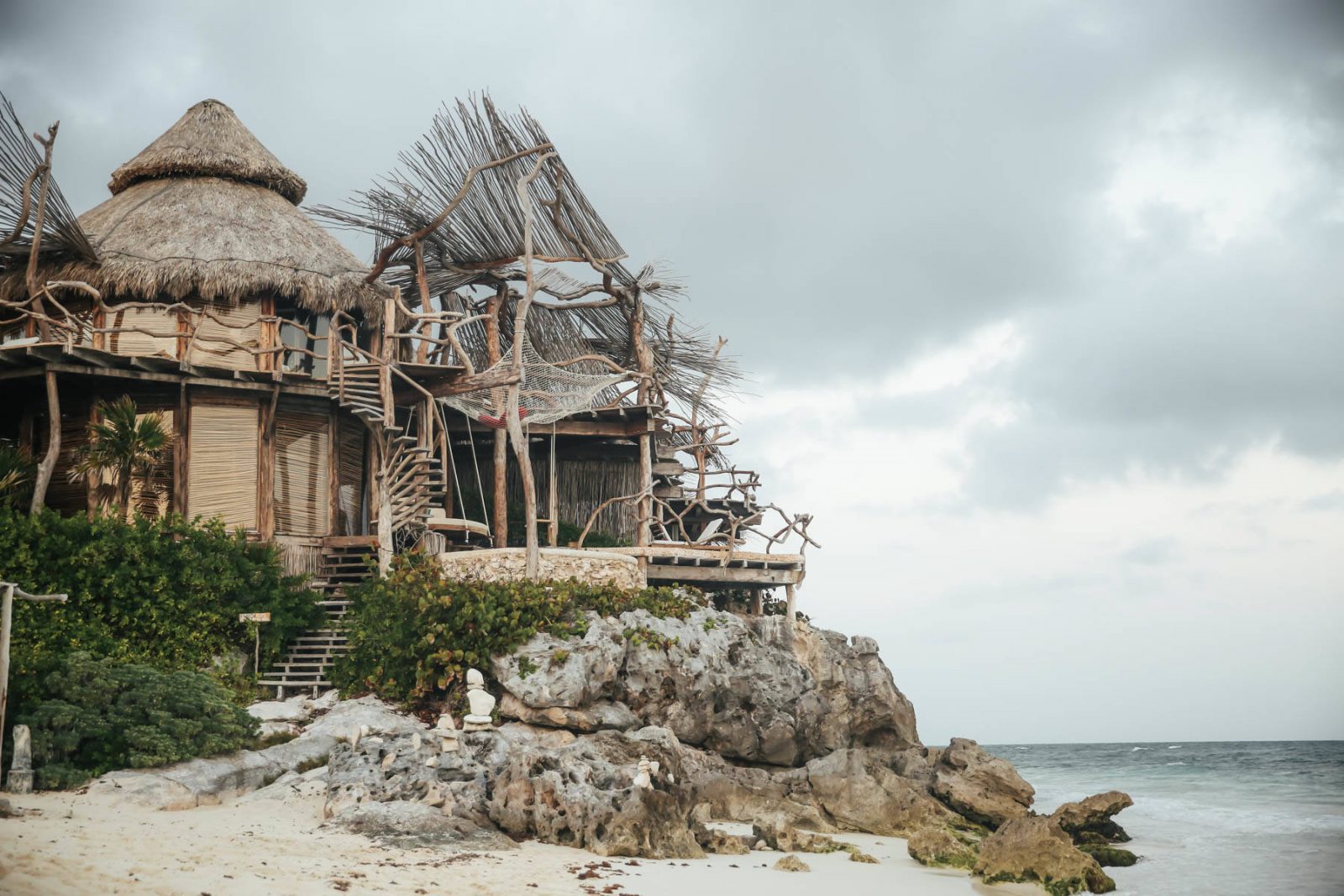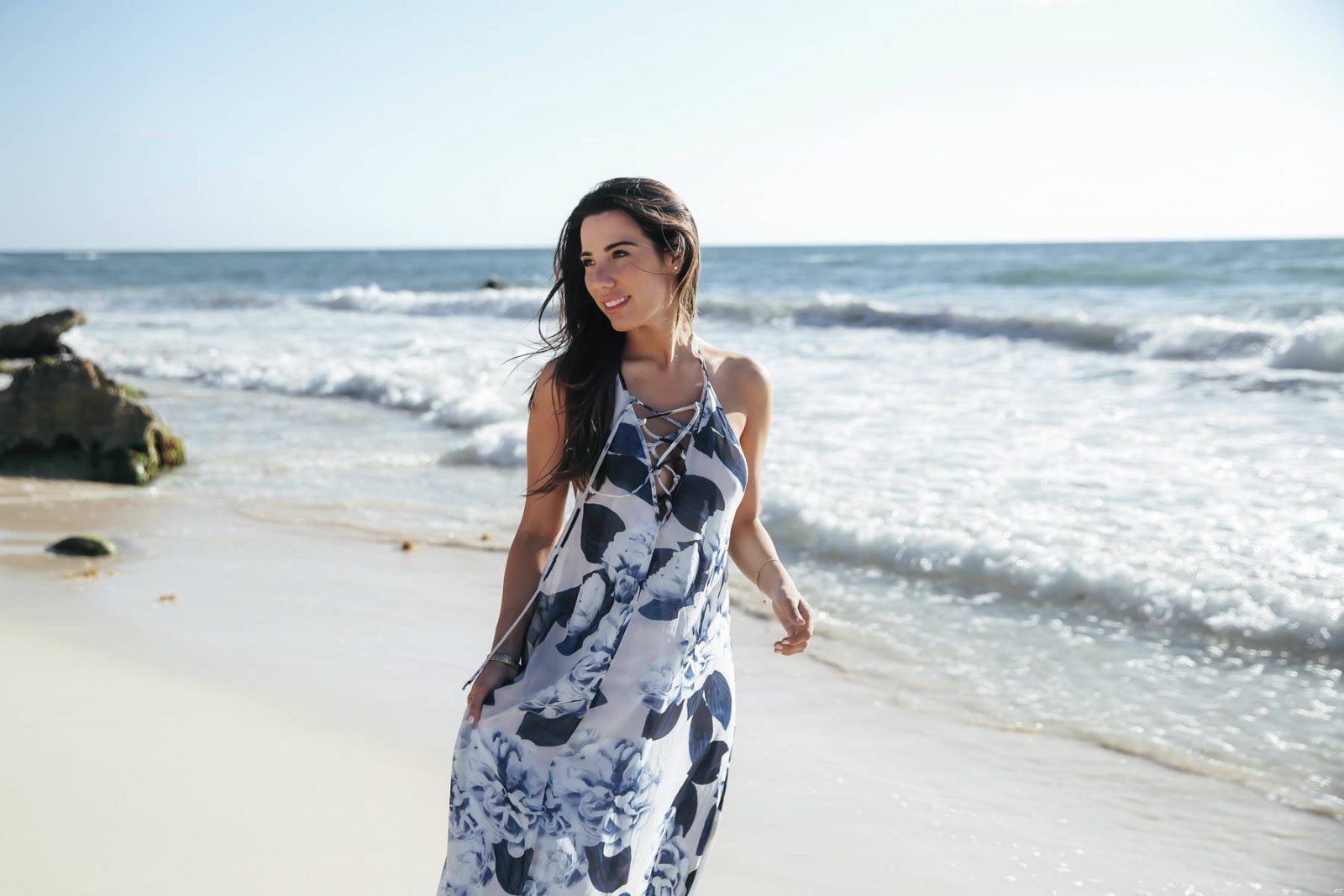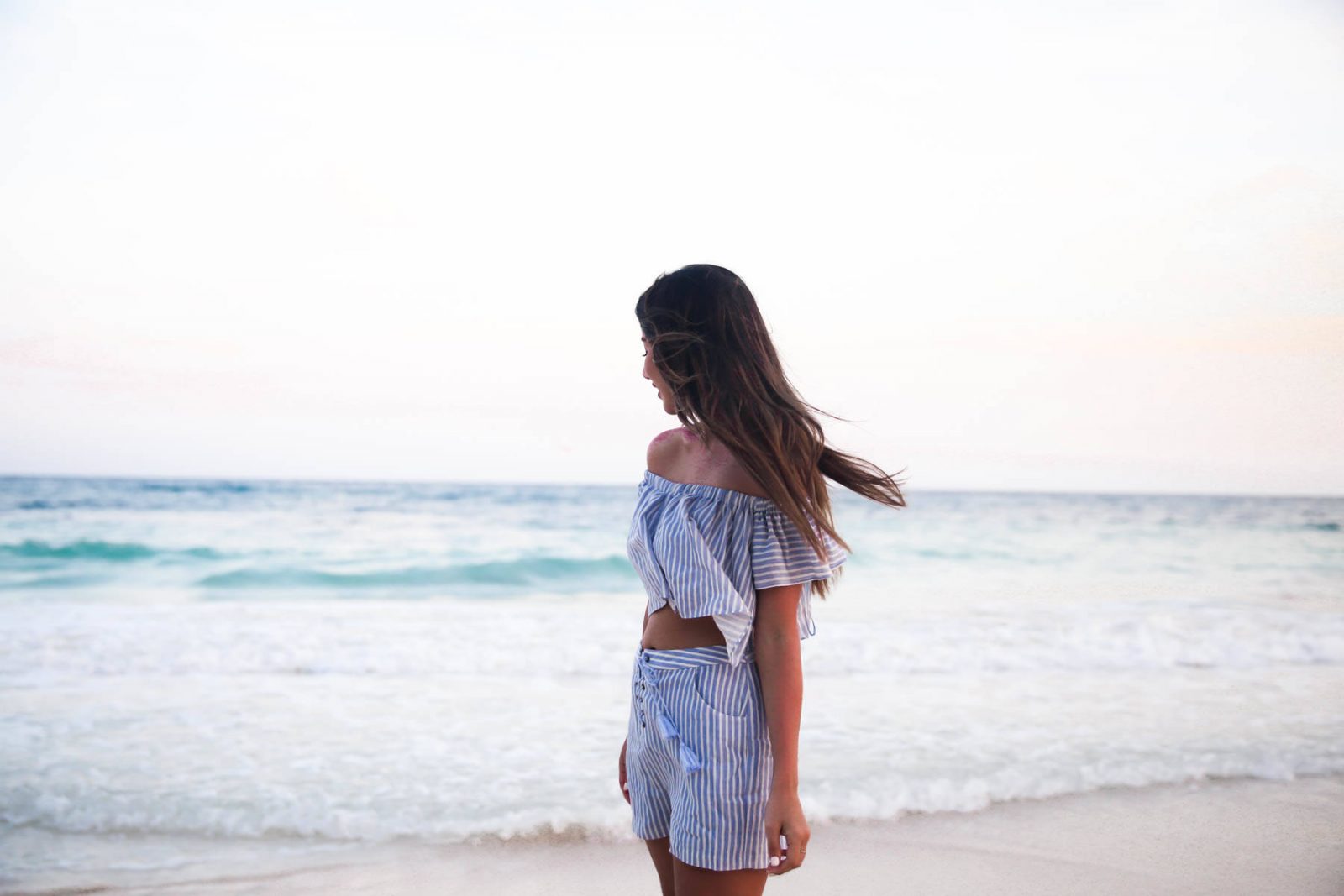 Tulum has been on my bucket list for quite a while now. After the freezing temperatures at New York Fashion Week, I was so ready for a tropical vacation. Tulum is one of the most gorgeous places I have ever been! I instantly fell in love with its charm and beautiful beaches. It's not the most luxurious place I've ever been — but it's impossible not to fall in love with it.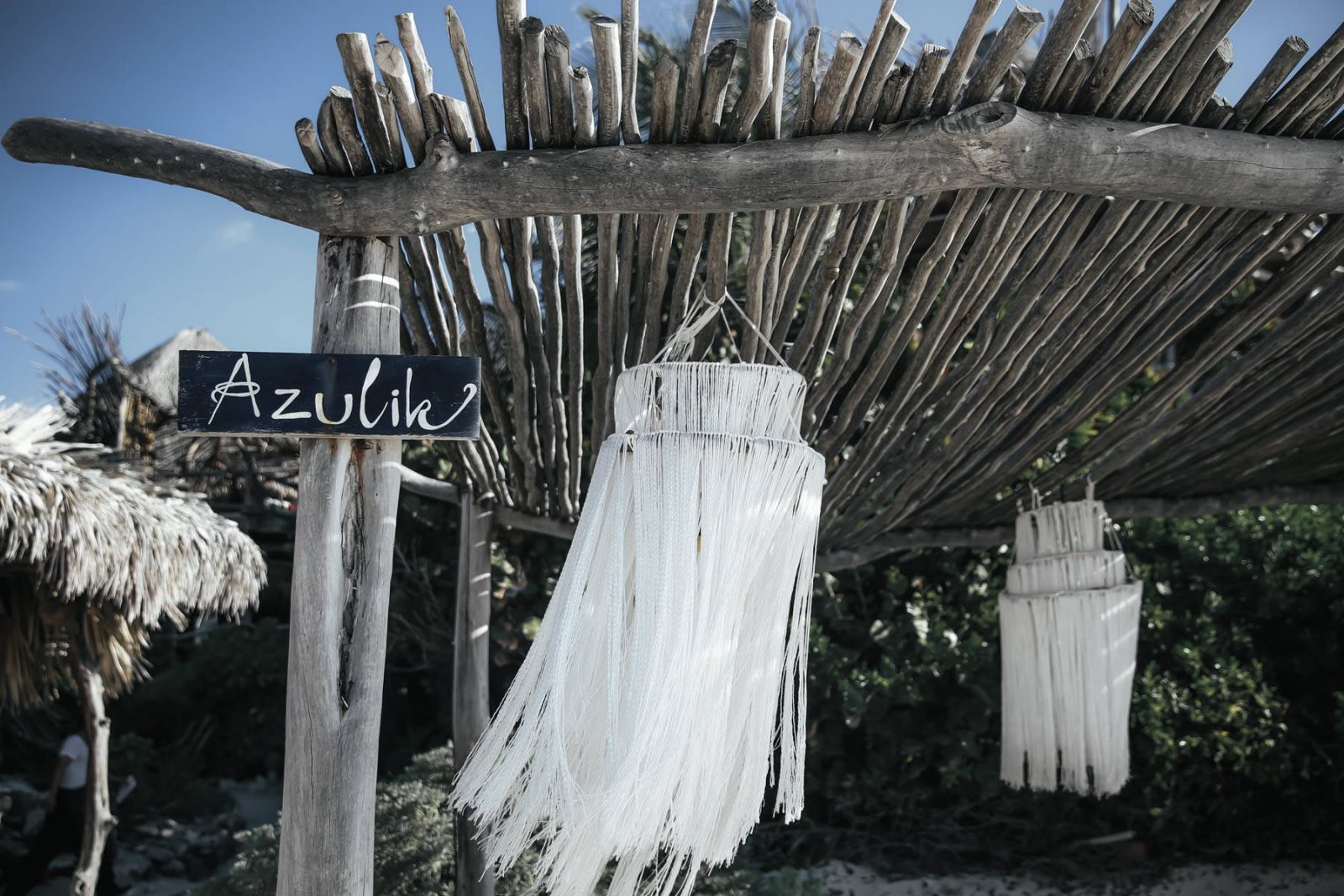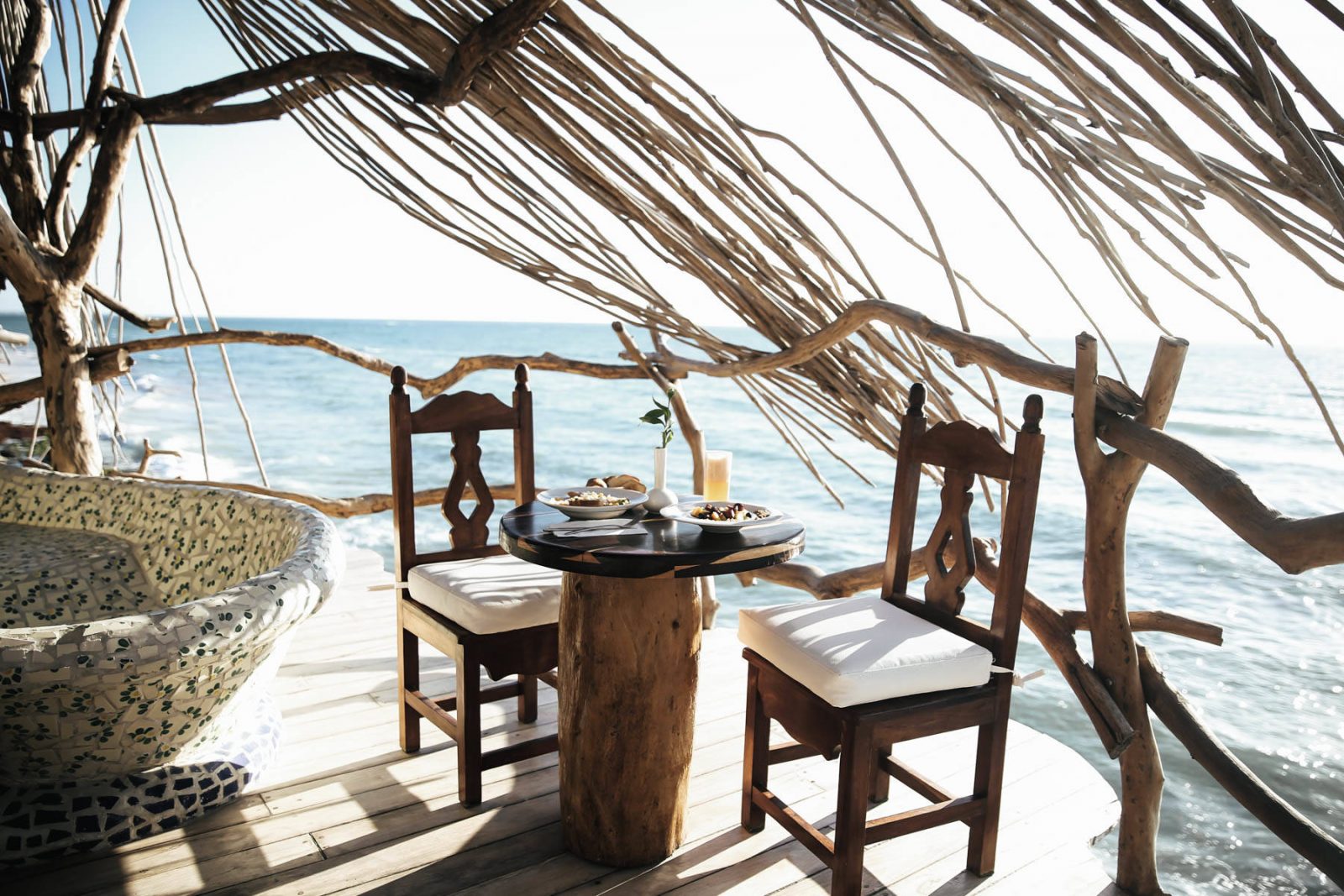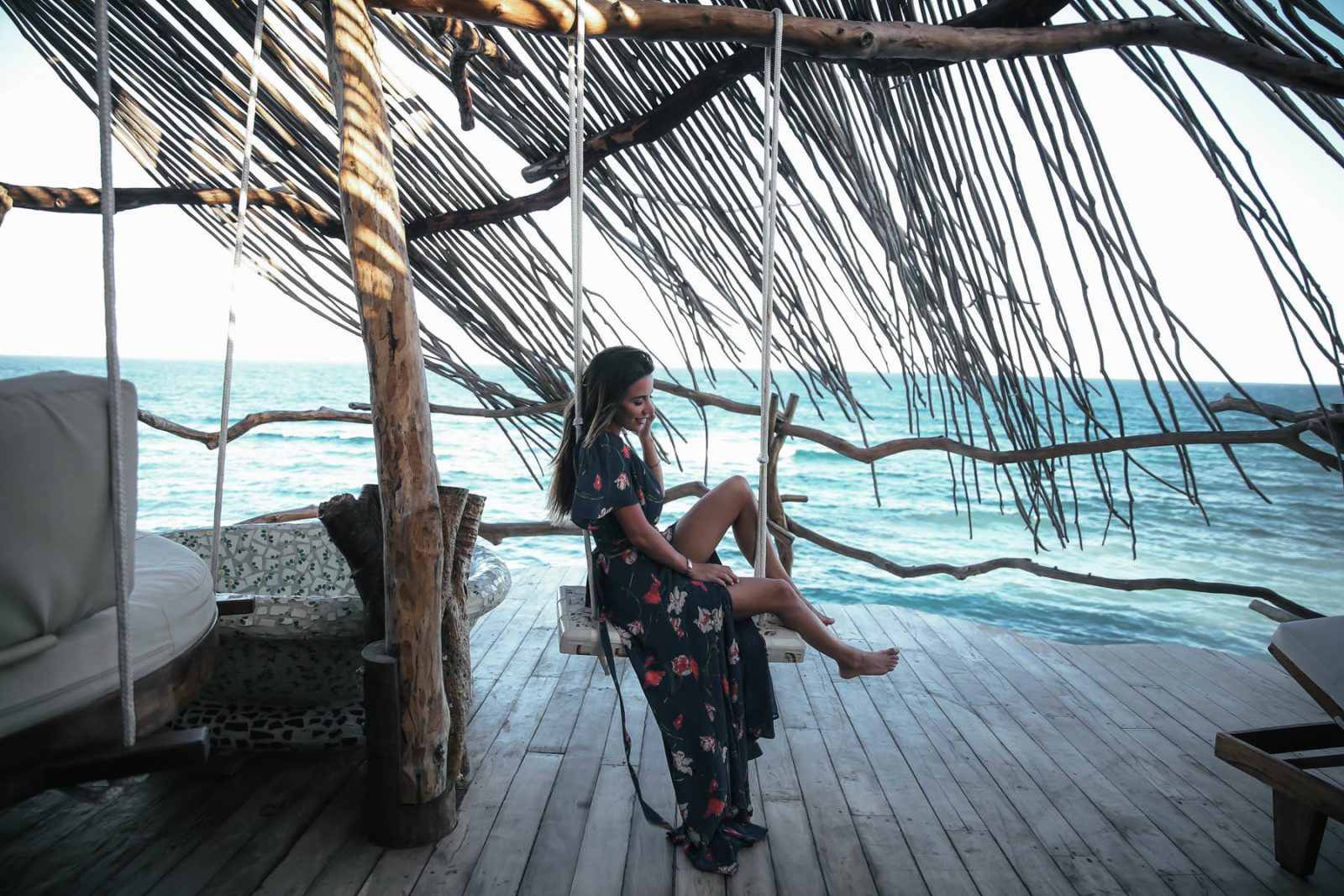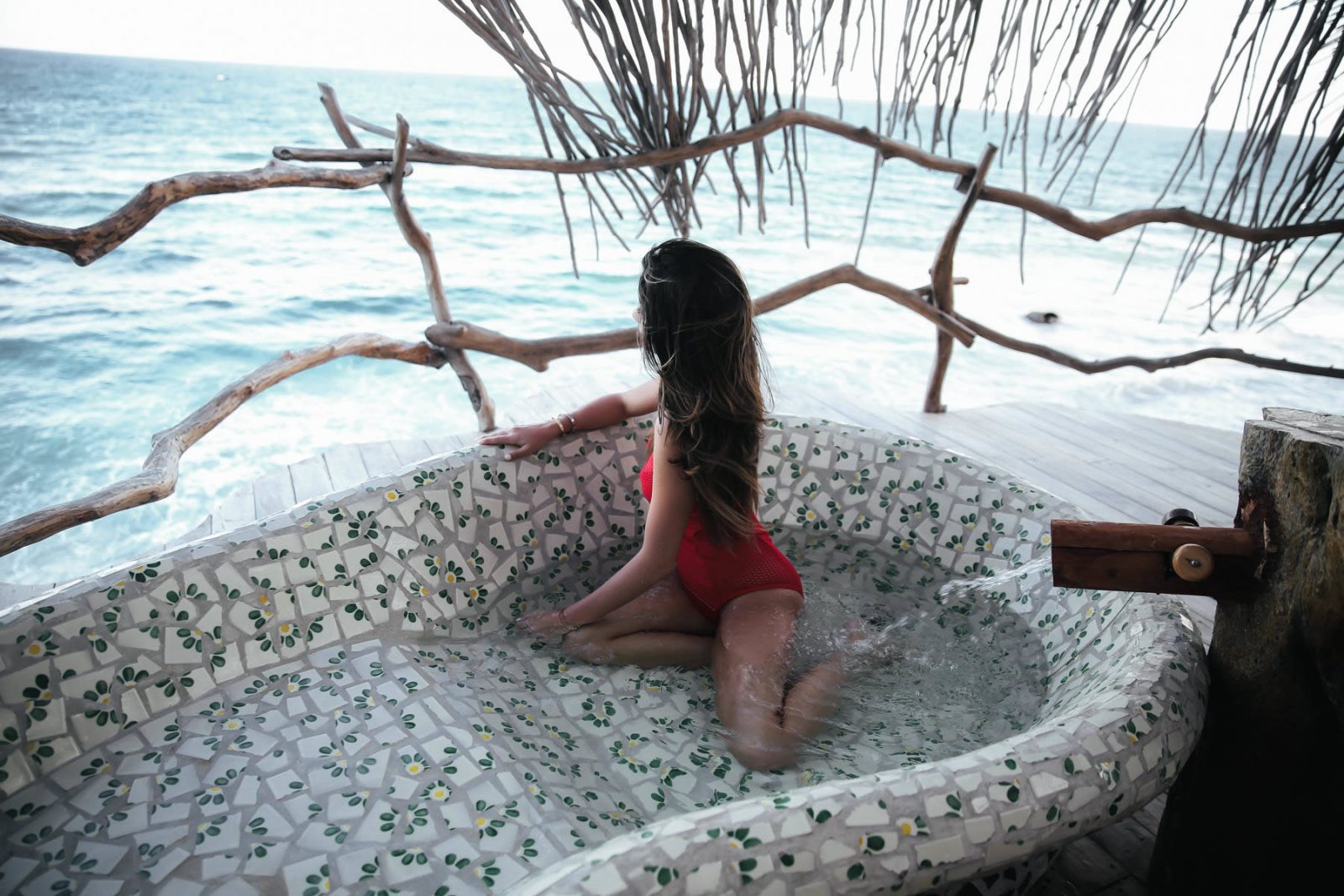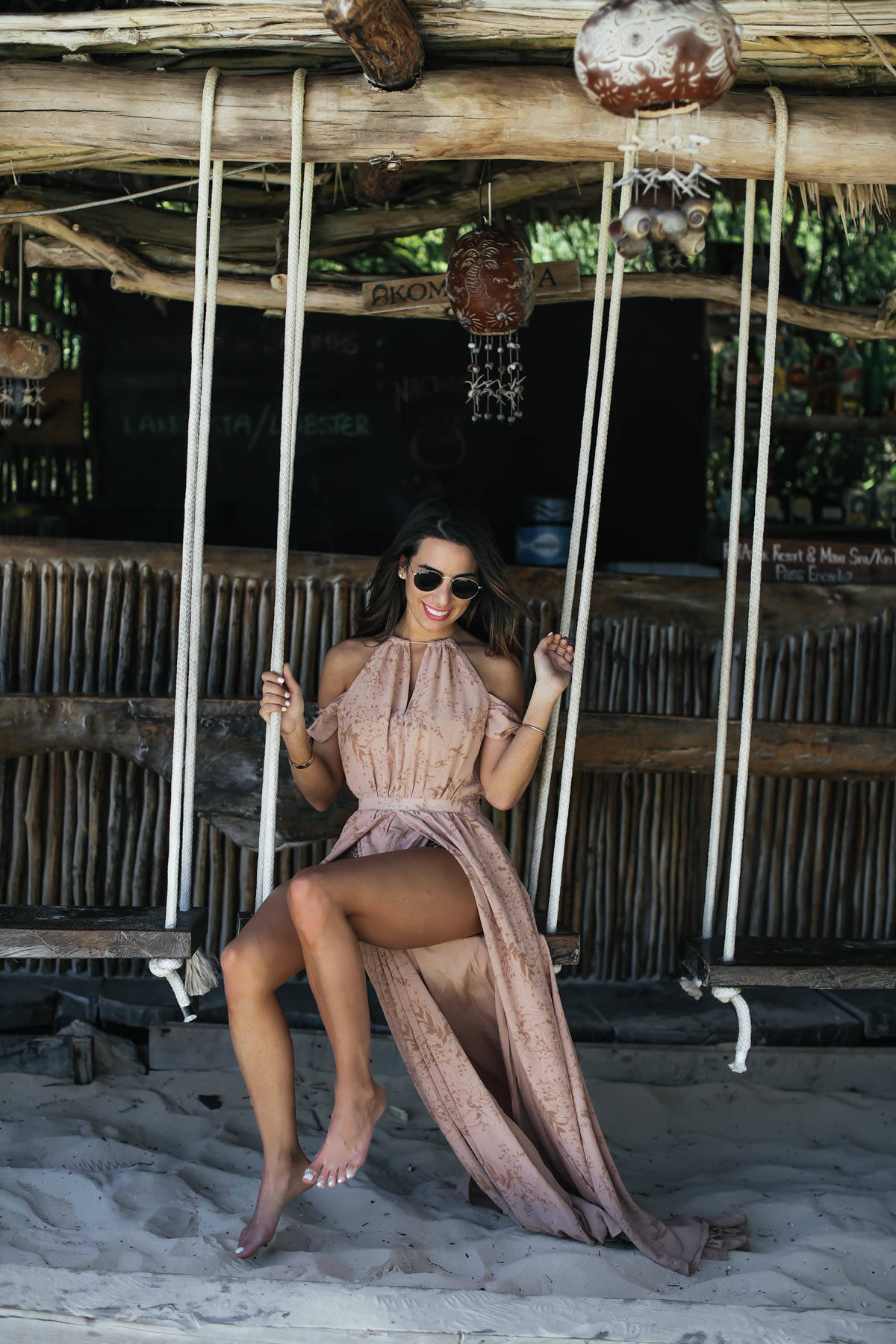 We stayed at Azulik Tulum for the week and it was definitely the most amazing hotel I've ever stayed at. It was literally a tree house. There was only one outlet in the room, so we had no choice but to unplug. There wasn't even electricity, so at night the hotel staff came around and lit all the candles around your room, it was so romantic! There's also no wifi, so I had the chance to fully relax and take a proper vacation. There were no showers in our rooms, only soaking tubs. We stayed in the sky villa, and it was definitely worth it. The view was insane! The hotel had so many cute little touches that we really appreciated. To order room service, you write your order on a piece of paper and put it into a ball to drop down into the kitchen.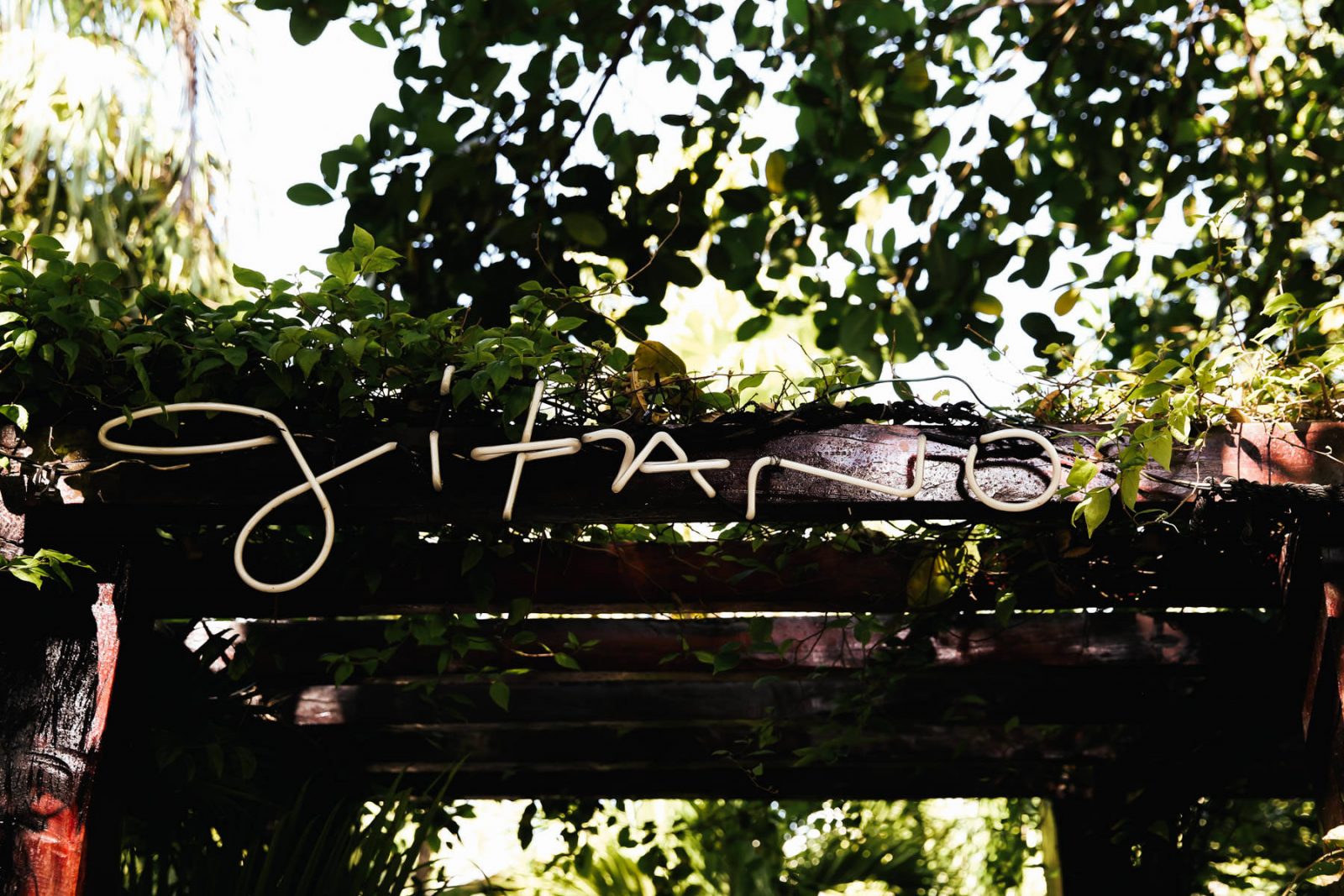 The food and drinks were amazing in Tulum. My favorite spot for drinks was Gitano. The drinks were amazing; I think we tried them all! The vibes here were amazing, there were pink lights hung everywhere, and it was so nice to sit under the stars. Apparently Drew Barrymore was there the same night but couldn't spot her in the dark!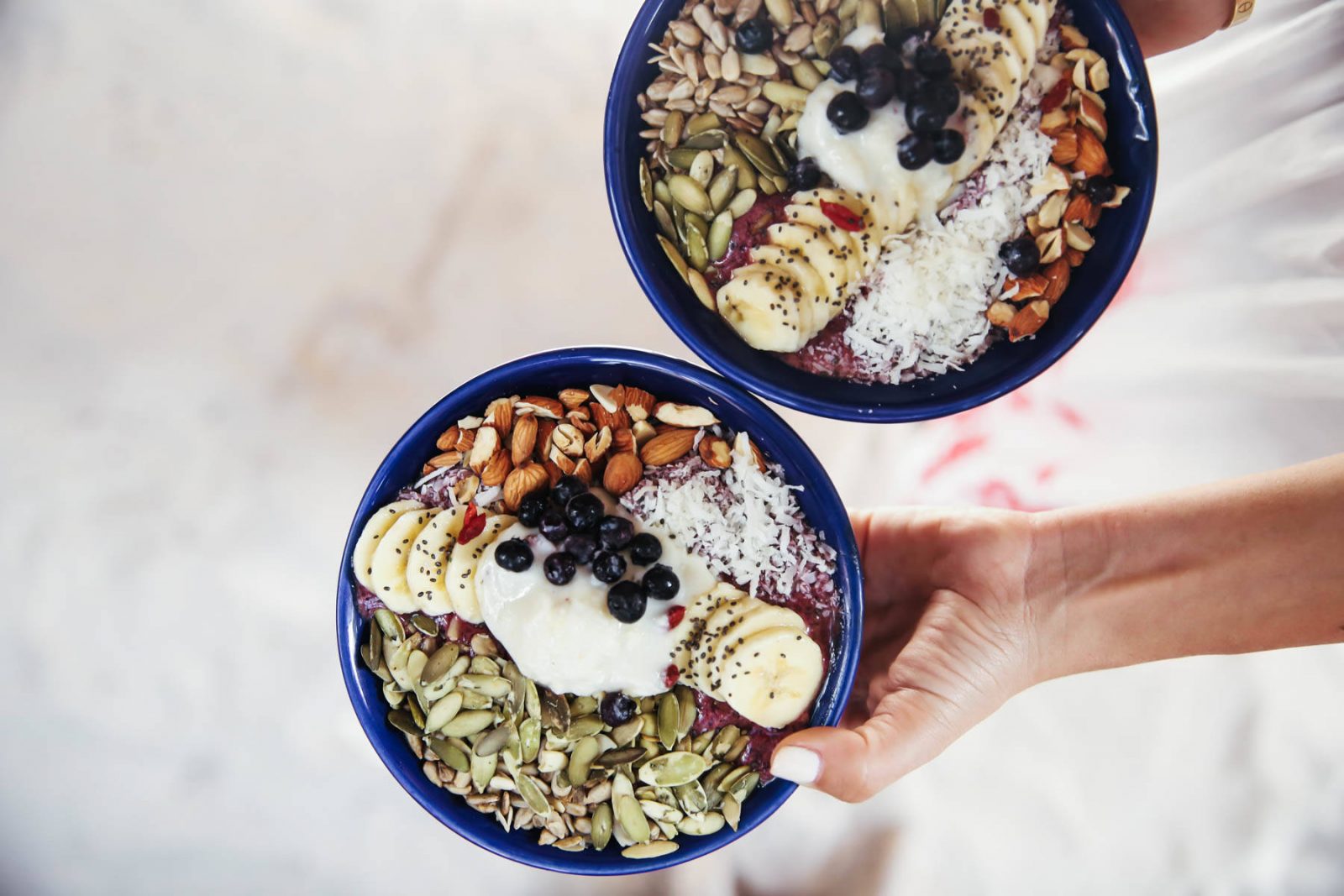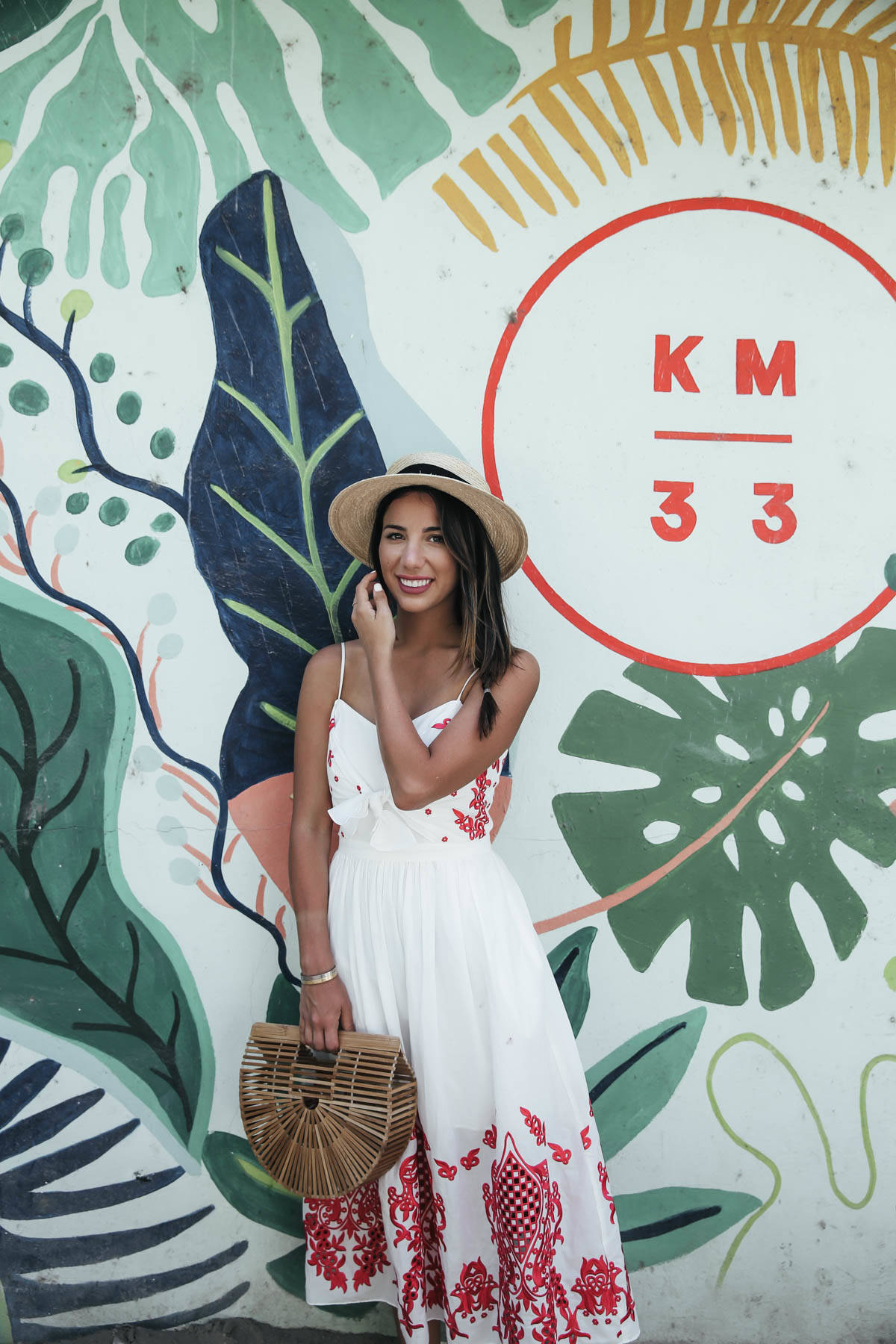 Raw Love was my go-to spot for breakfast. I don't usually eat a huge meal when it's so hot out, so these acai bowls were perfect. They had hammocks right on the beach!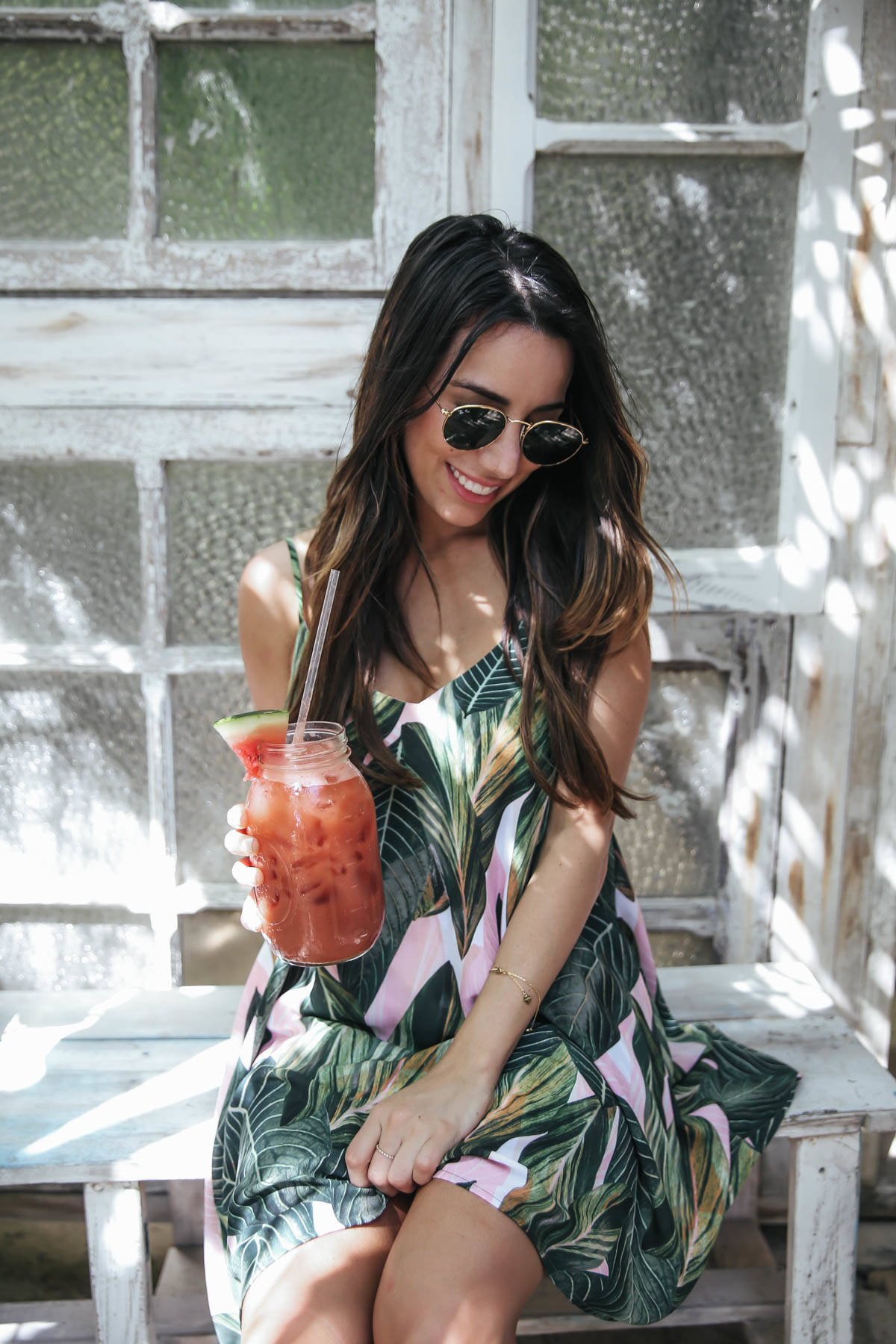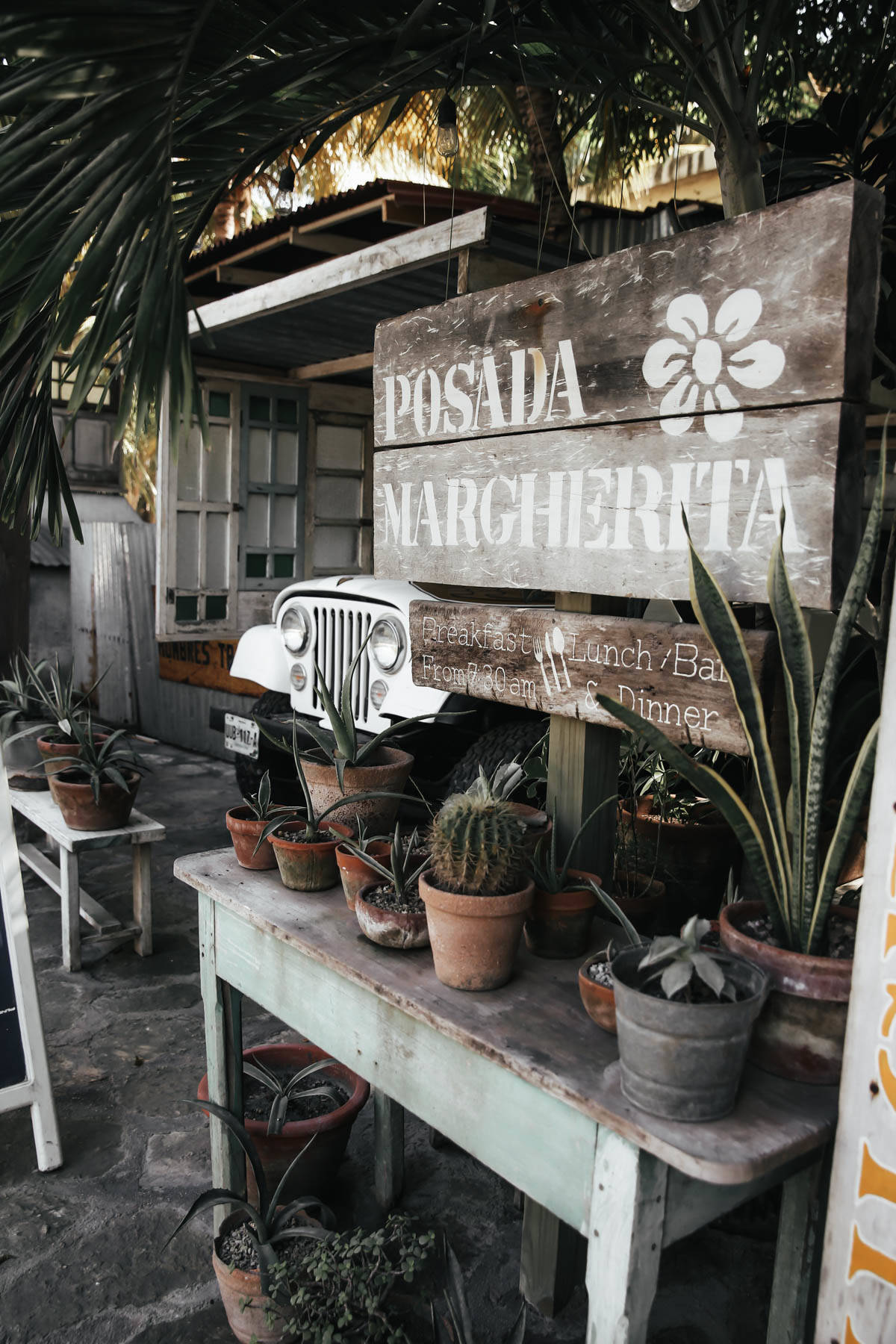 My favorite lunch spot was Posada Margherita, they had the most amazing fresh pasta! The decor here was amazing, and definitely gave me a lot of inspiration for my own home.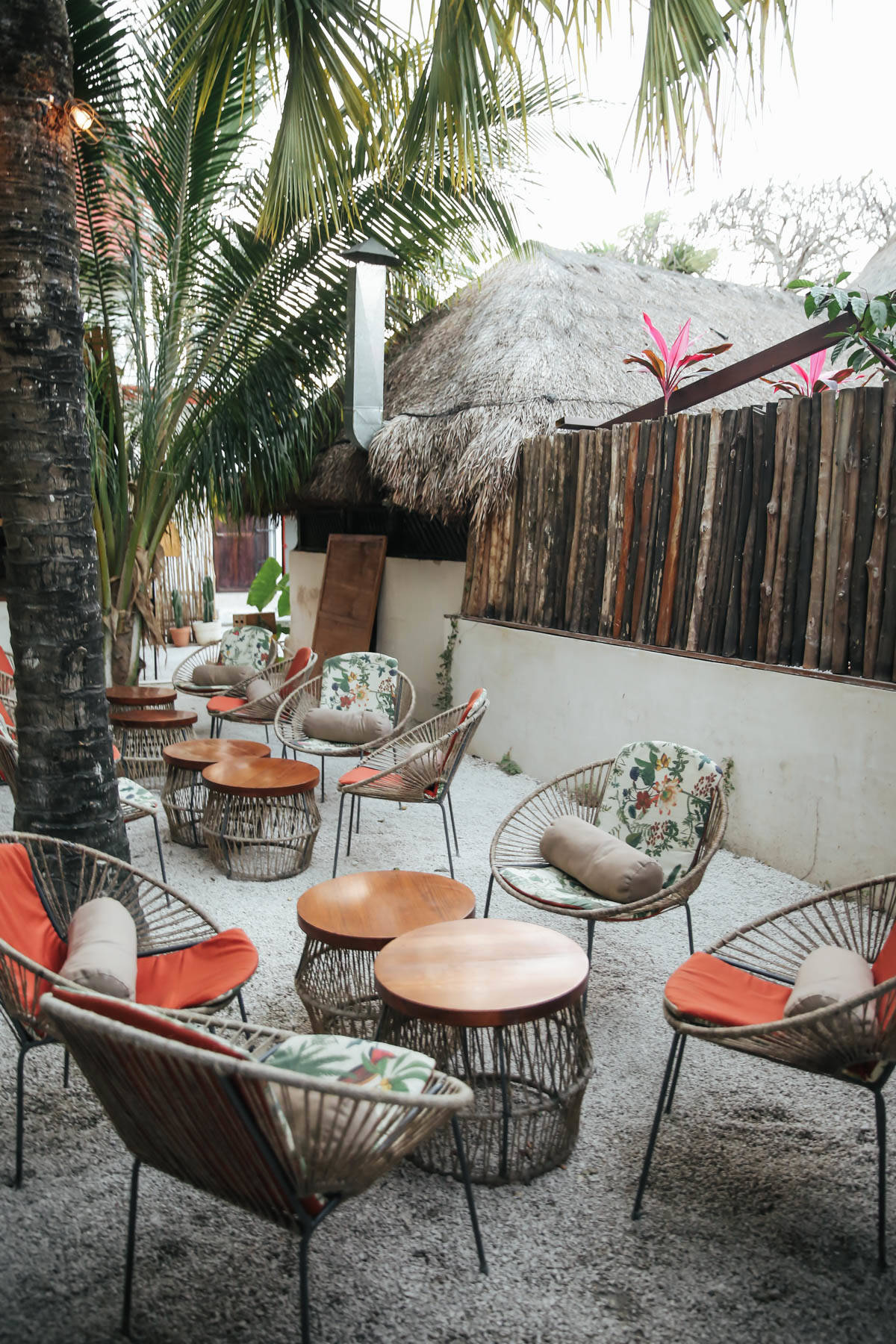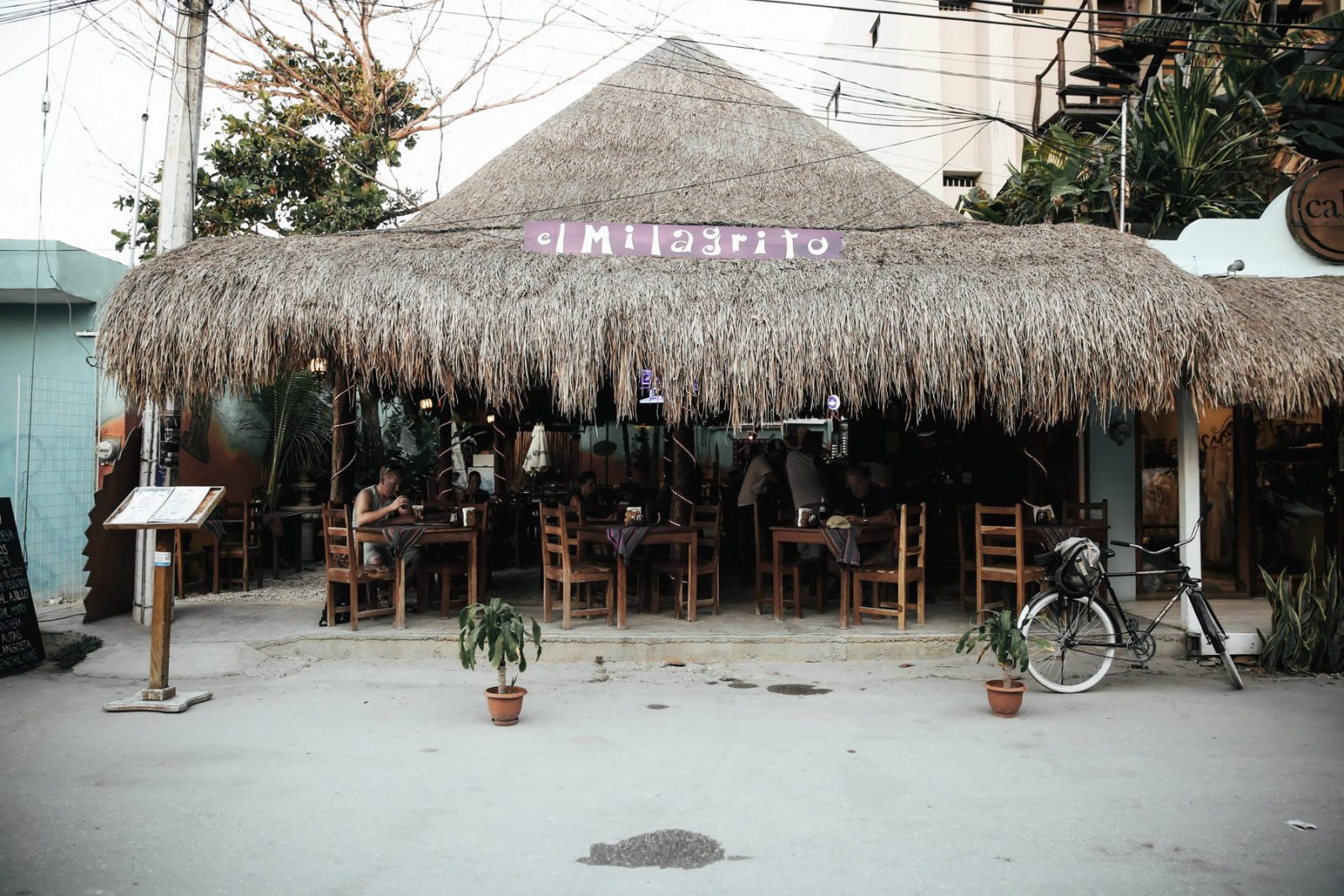 Casa Banana is a great spot for dinner. The ambience was really cute, and the food was delicious — except I accidentally ordered sweet bread not knowing it was cow glands. We tried to get into Hartwood but were unable to get a reservation, so definitely plan ahead for that. Other spots to try out: Arca, Kitchen Table and Cenzontle.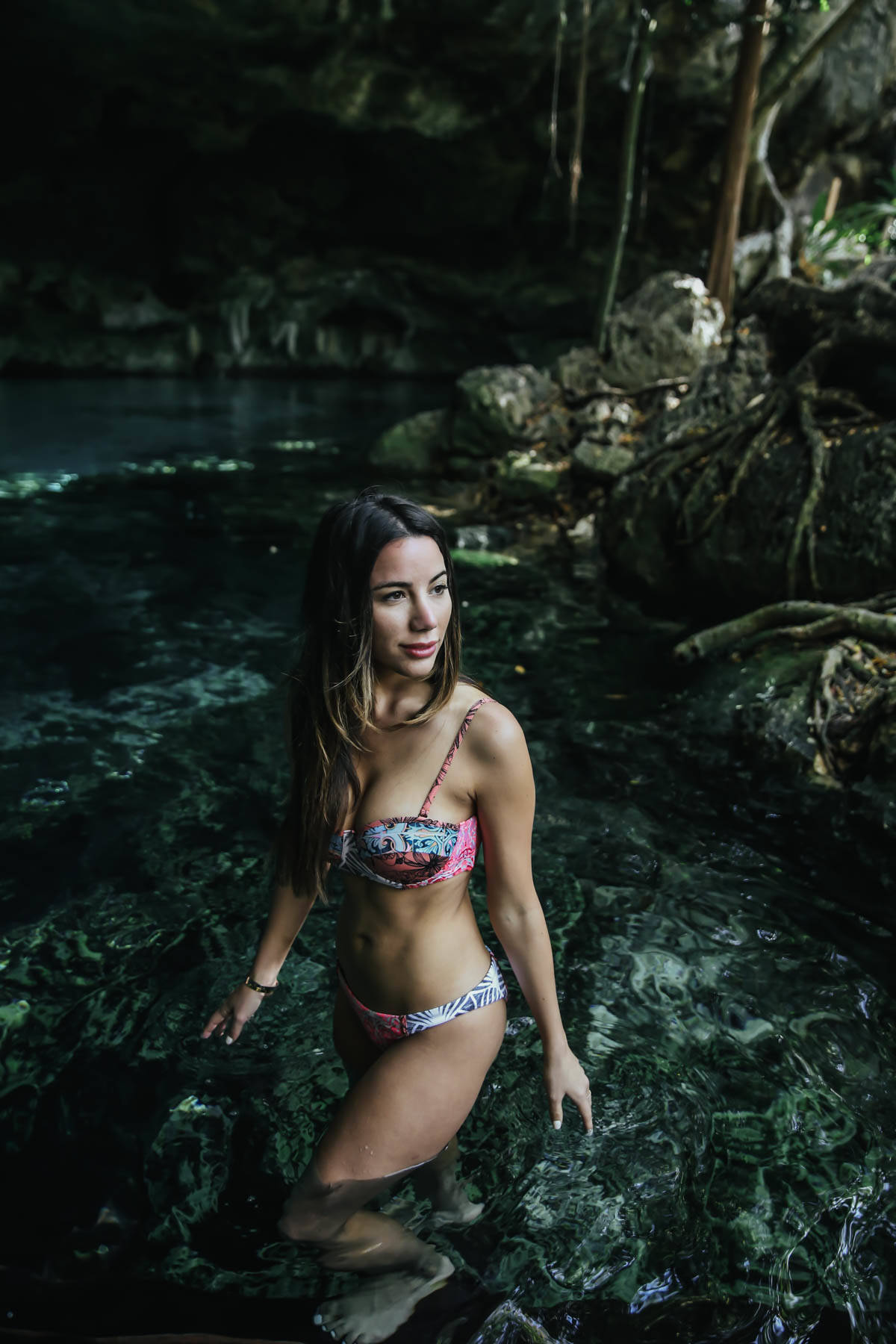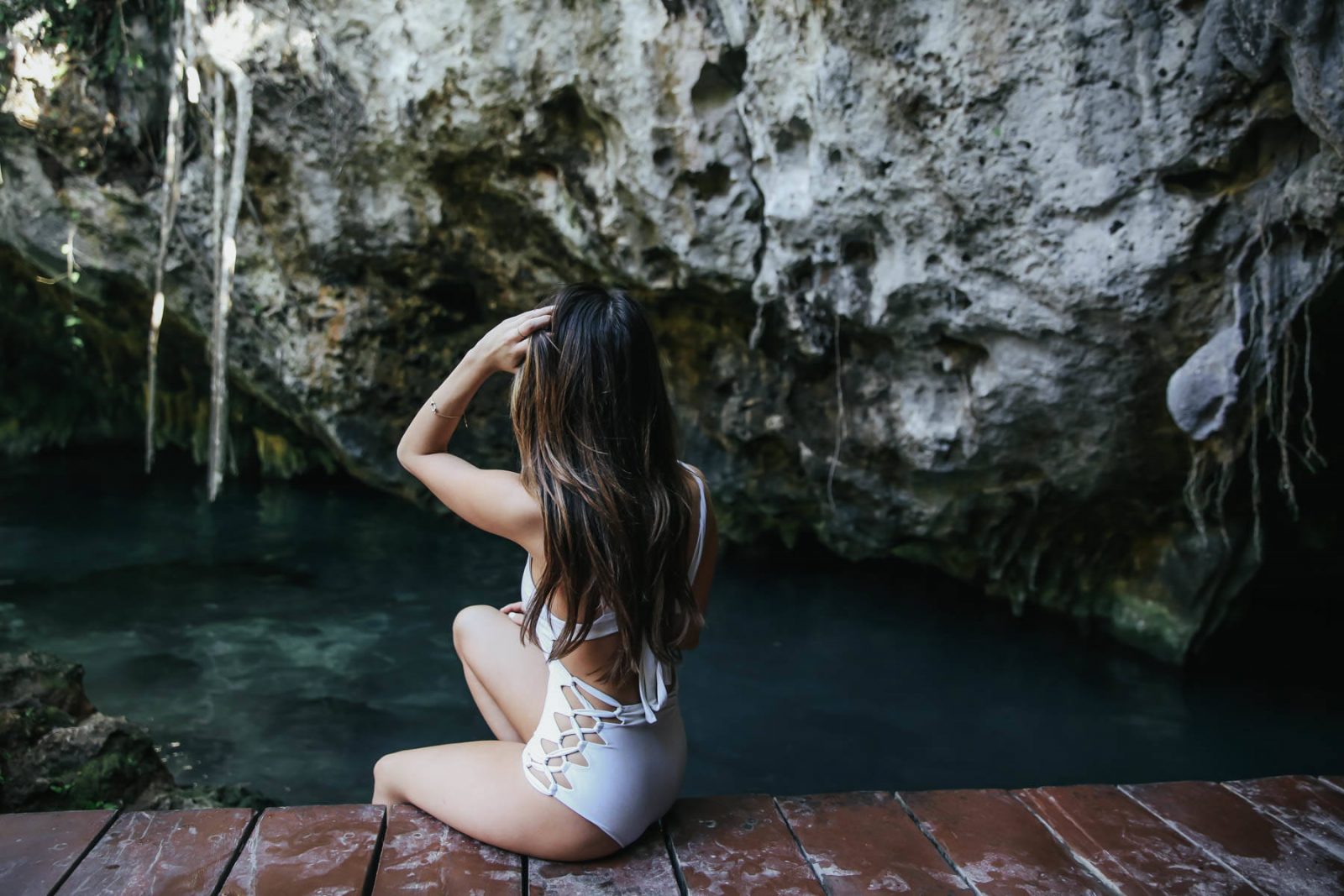 One of the best parts of Tulum are the cenotes, and we stopped at a few. The first one we went to was the Gran cenote, it was gorgeous but super crowded with tourists. If you're looking for a good photo op, I'd recommend going early in the morning! We also visited Dos Ojos. Make sure to not take any valuables with you to the cenotes, because when you're swimming or snorkeling your belongings will be left unattended!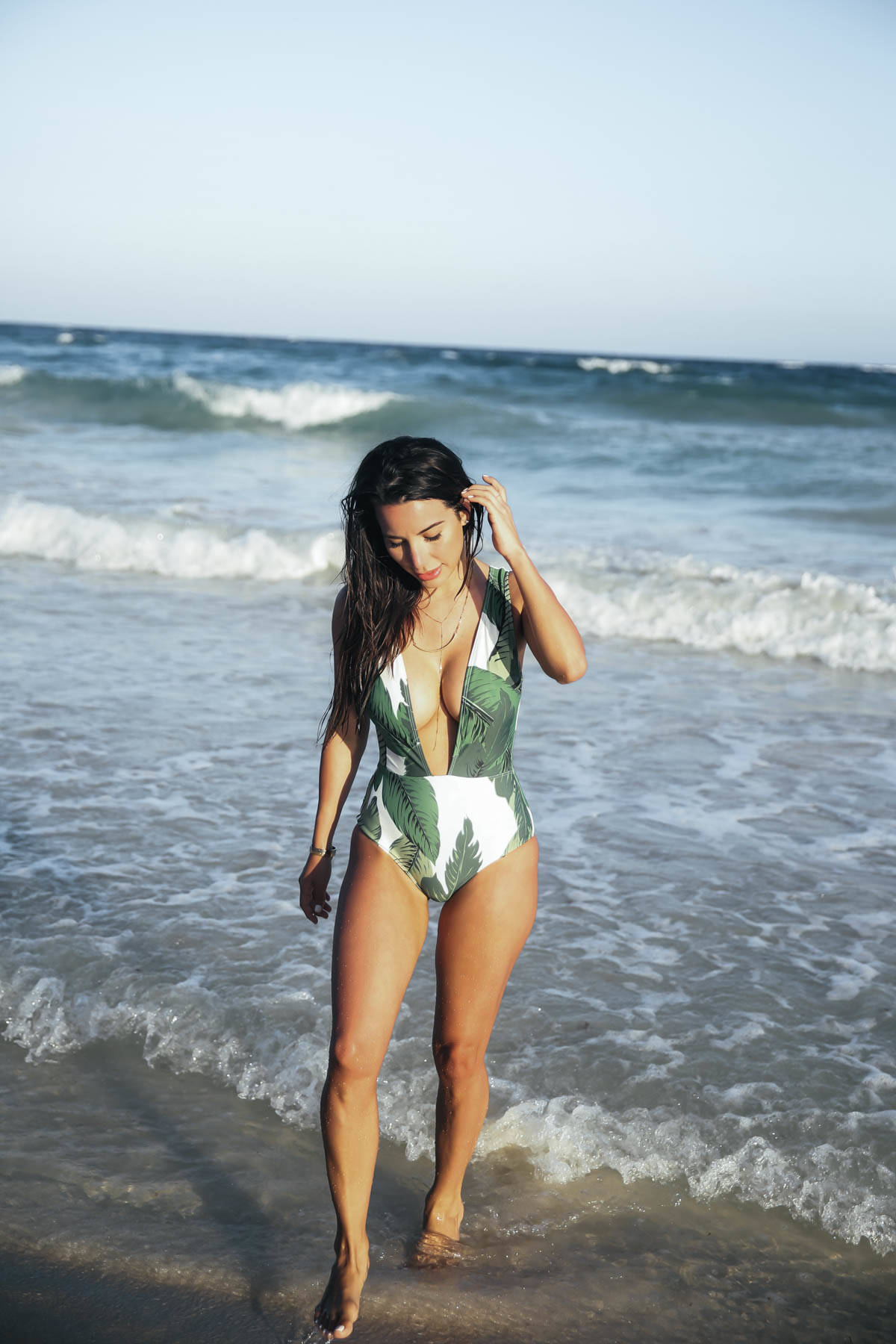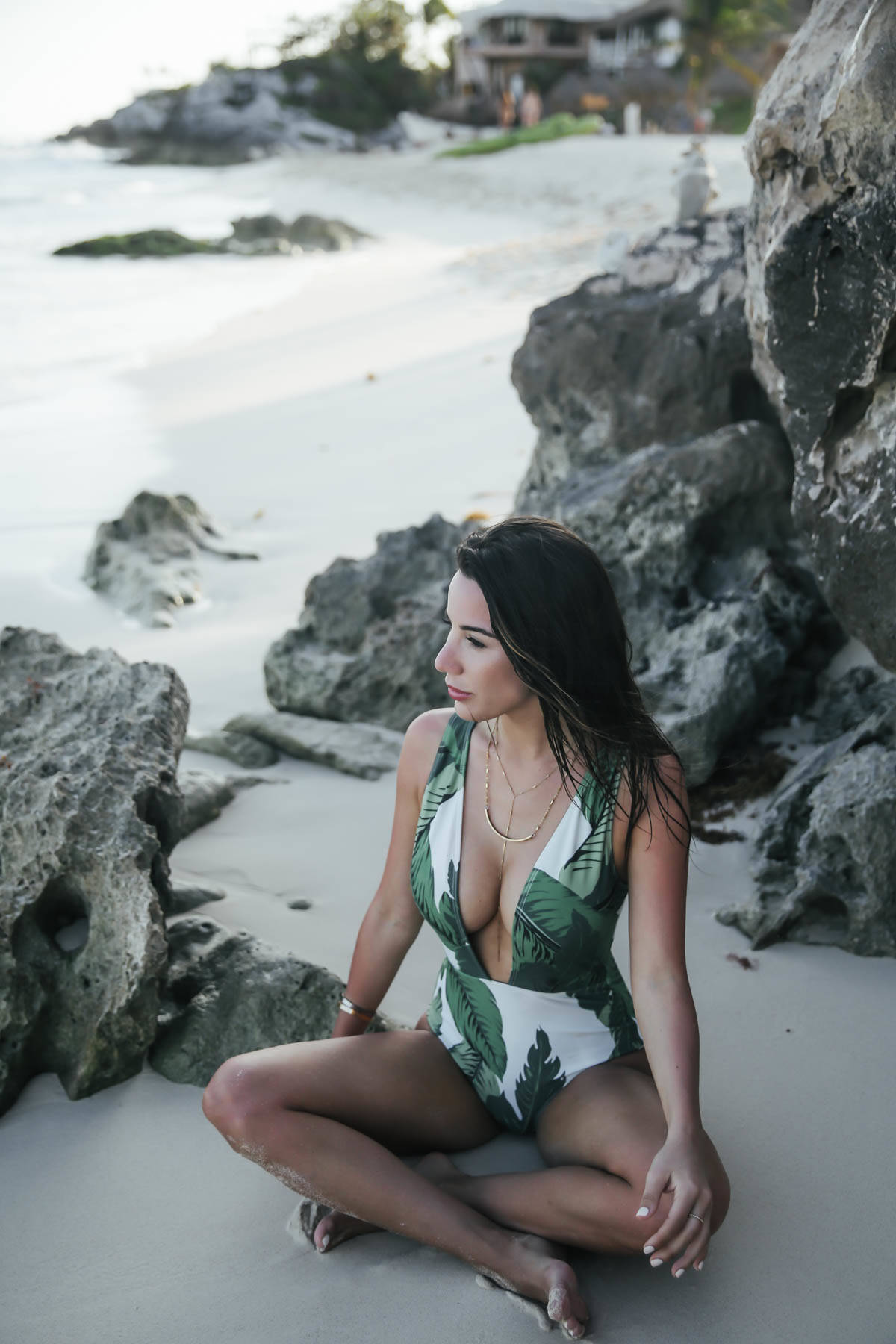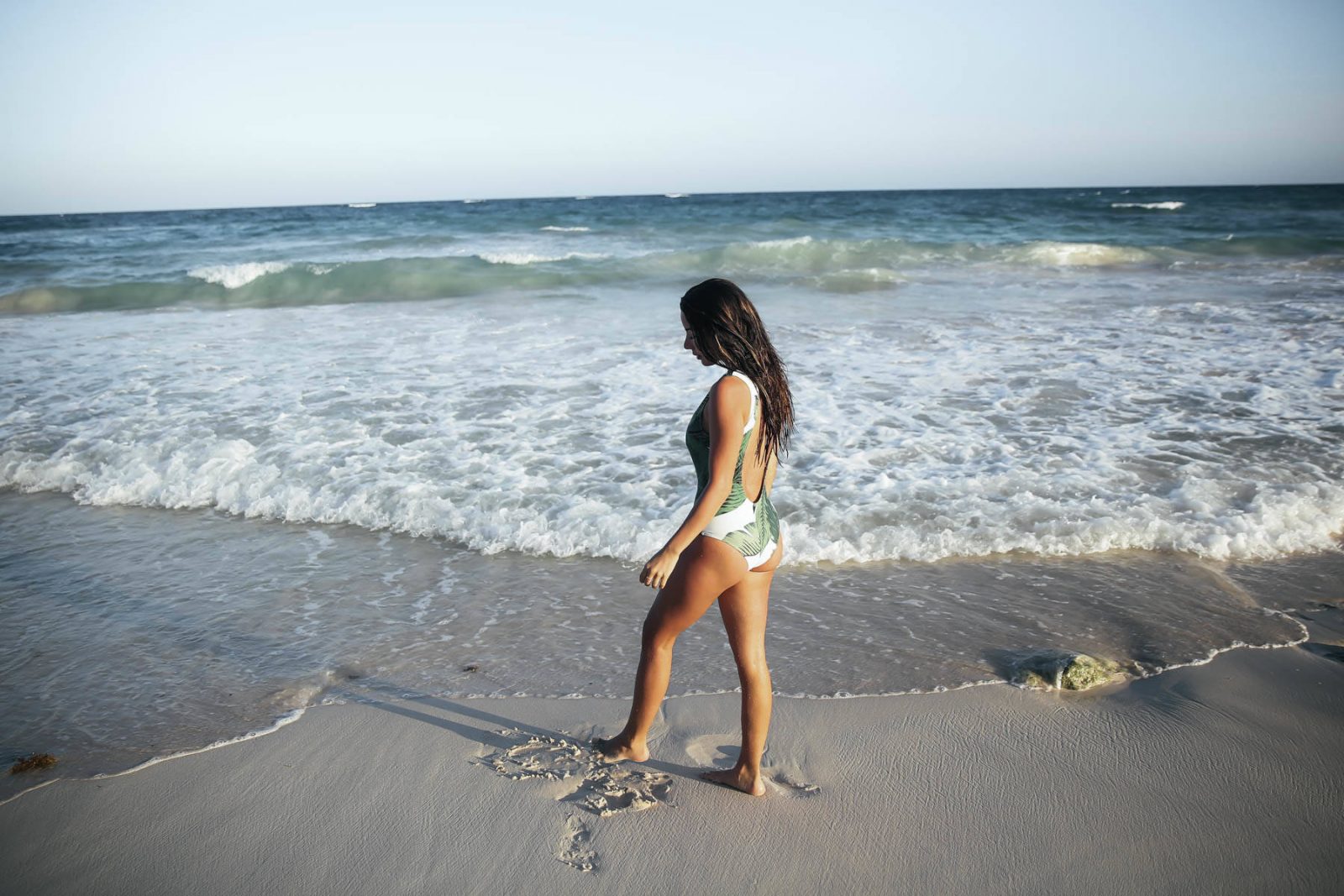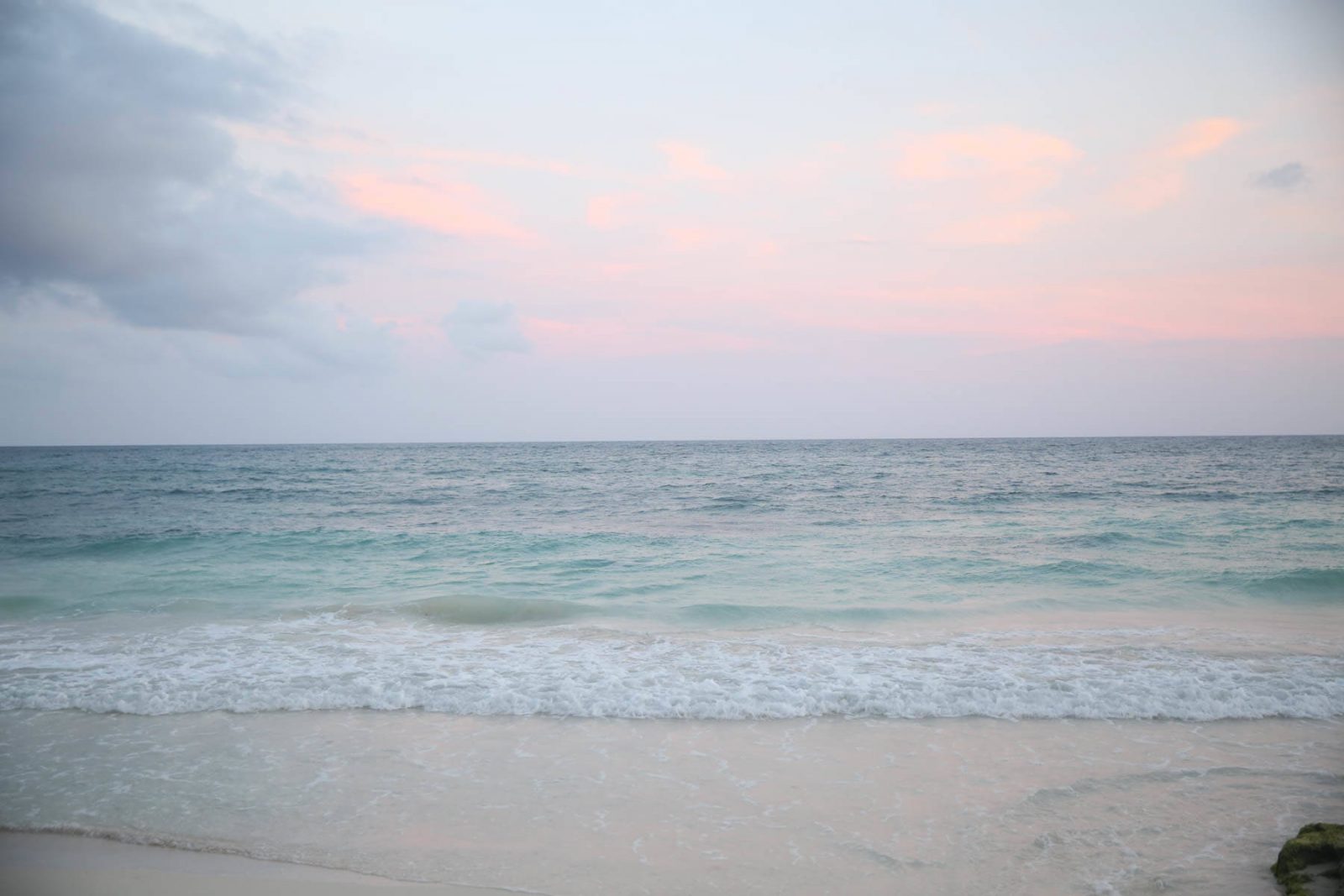 Random tips: Make sure you only drink filtered bottled water — I learned this the hard way after brushing my teeth the first night! Always confirm your cab fare before getting in. Be prepared for lots of bugs! I wore my spray religiously, but still came home with over 10 bites. Make sure you bring cash & pesos — a lot of places don't take cards and there aren't that many atms around!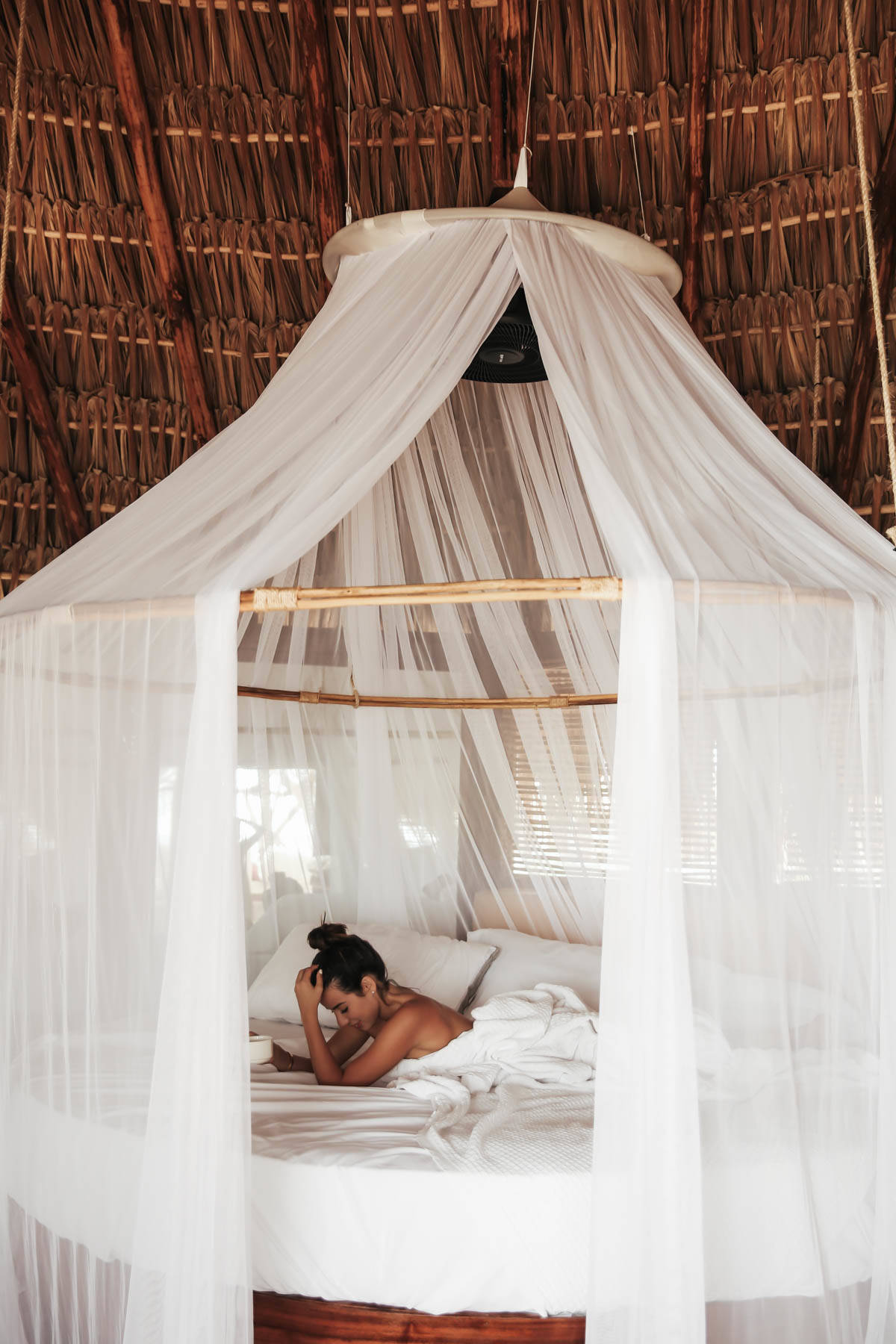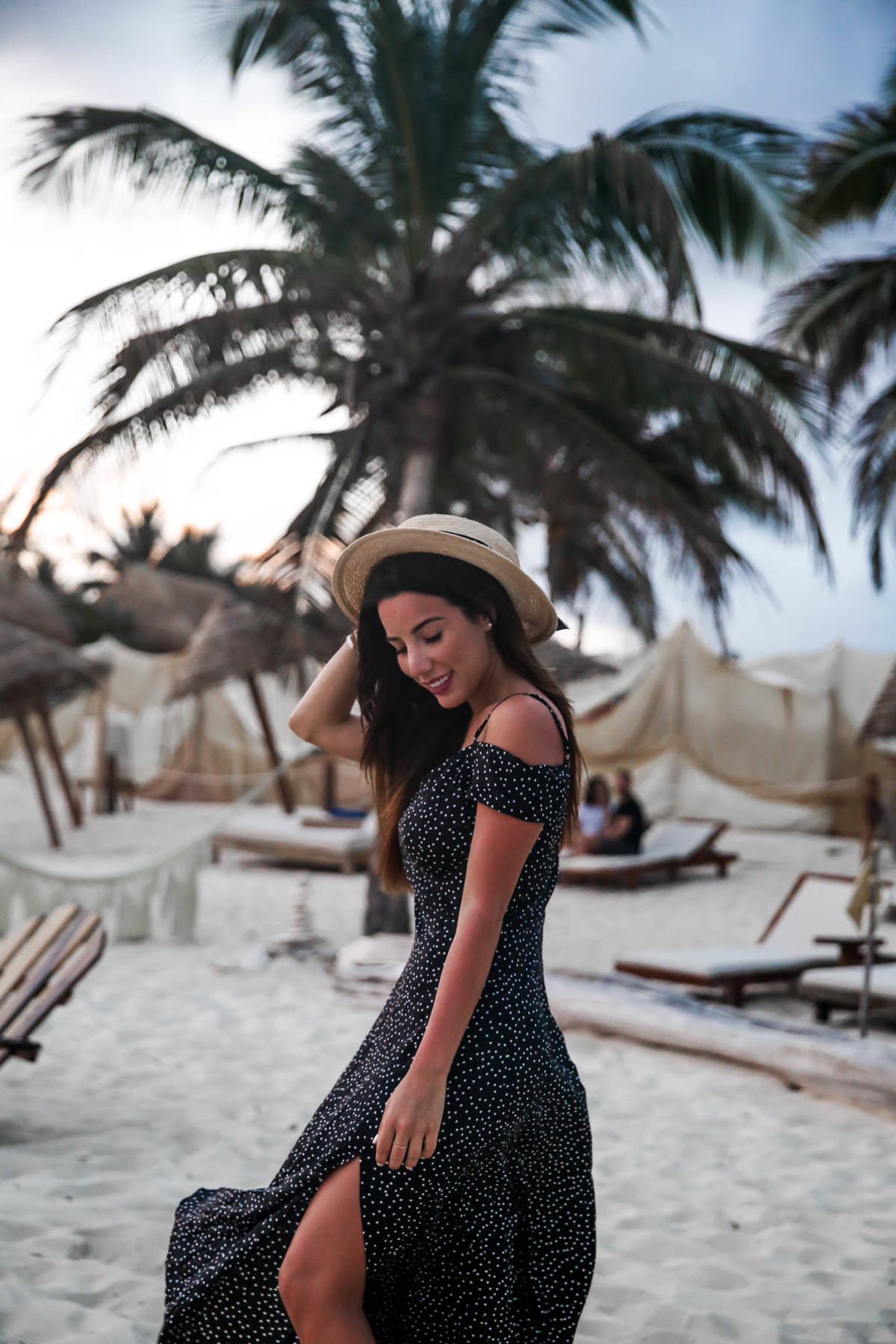 Last tip: Make time to watch the sunsets and sunrises. The sky is unbelievable and photos just don't do it justice.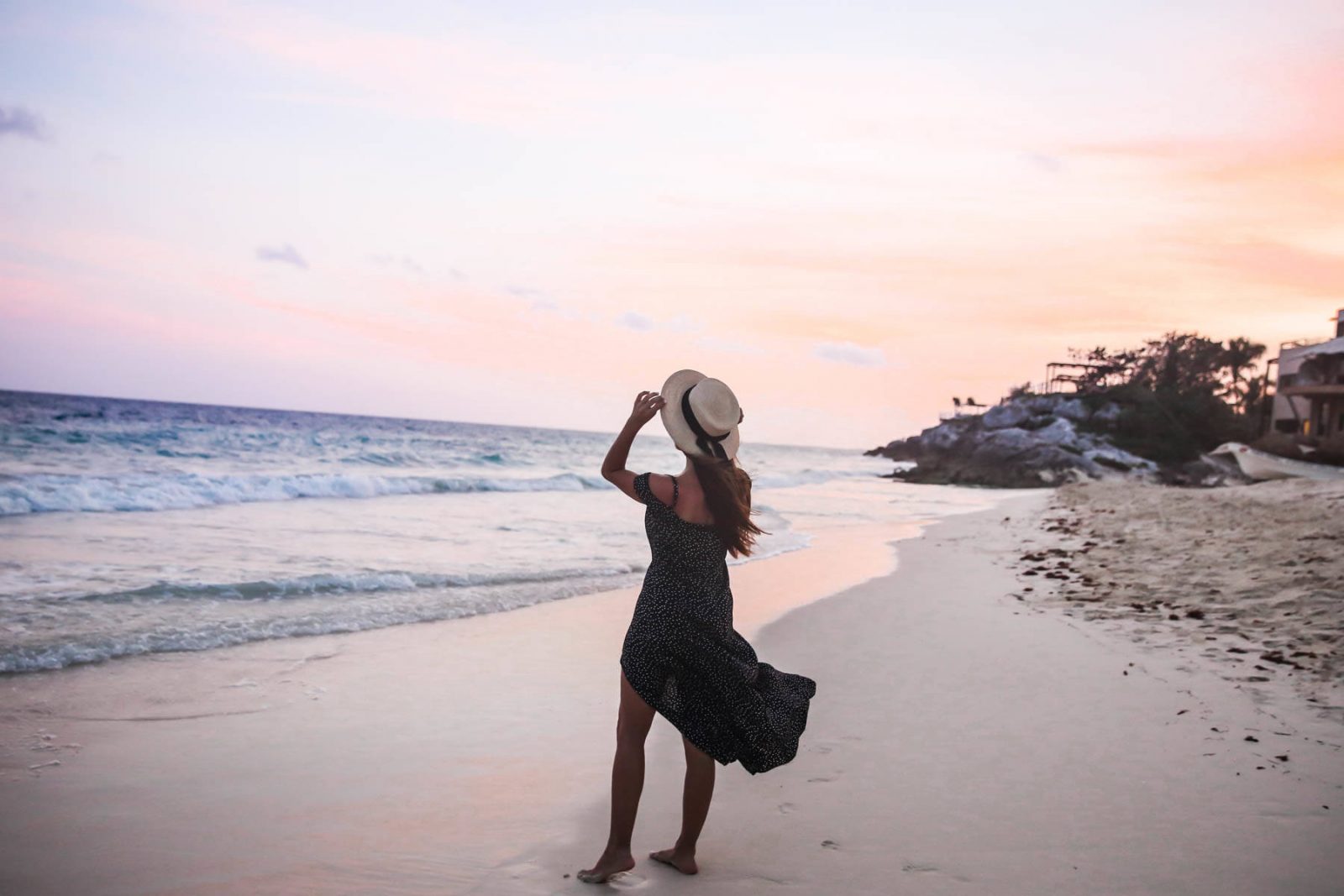 Hope you enjoyed my travel guide for Tulum. If you have any more questions about traveling to Tulum, don't hesitate to ask! 

Photography: Andrea Posadas