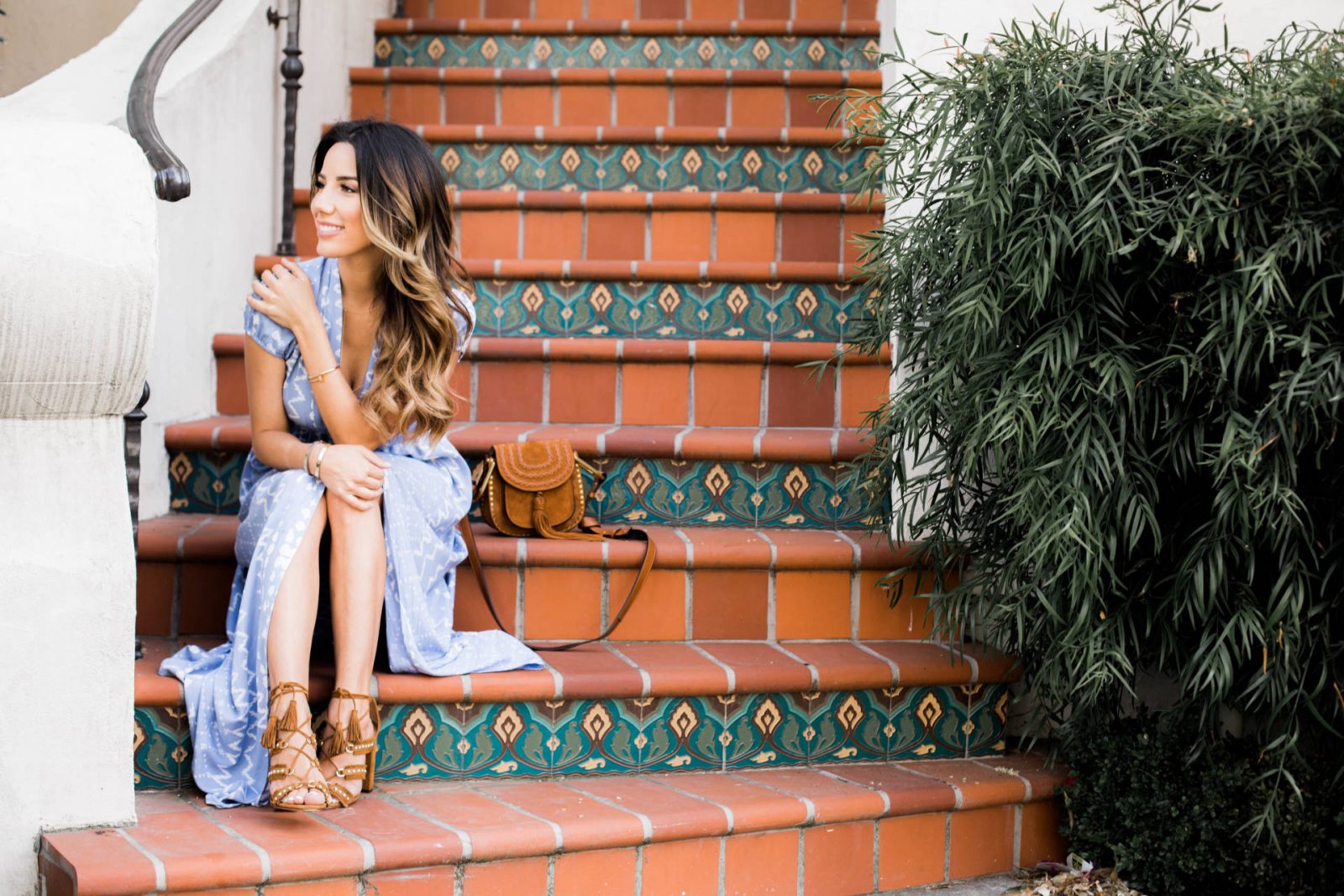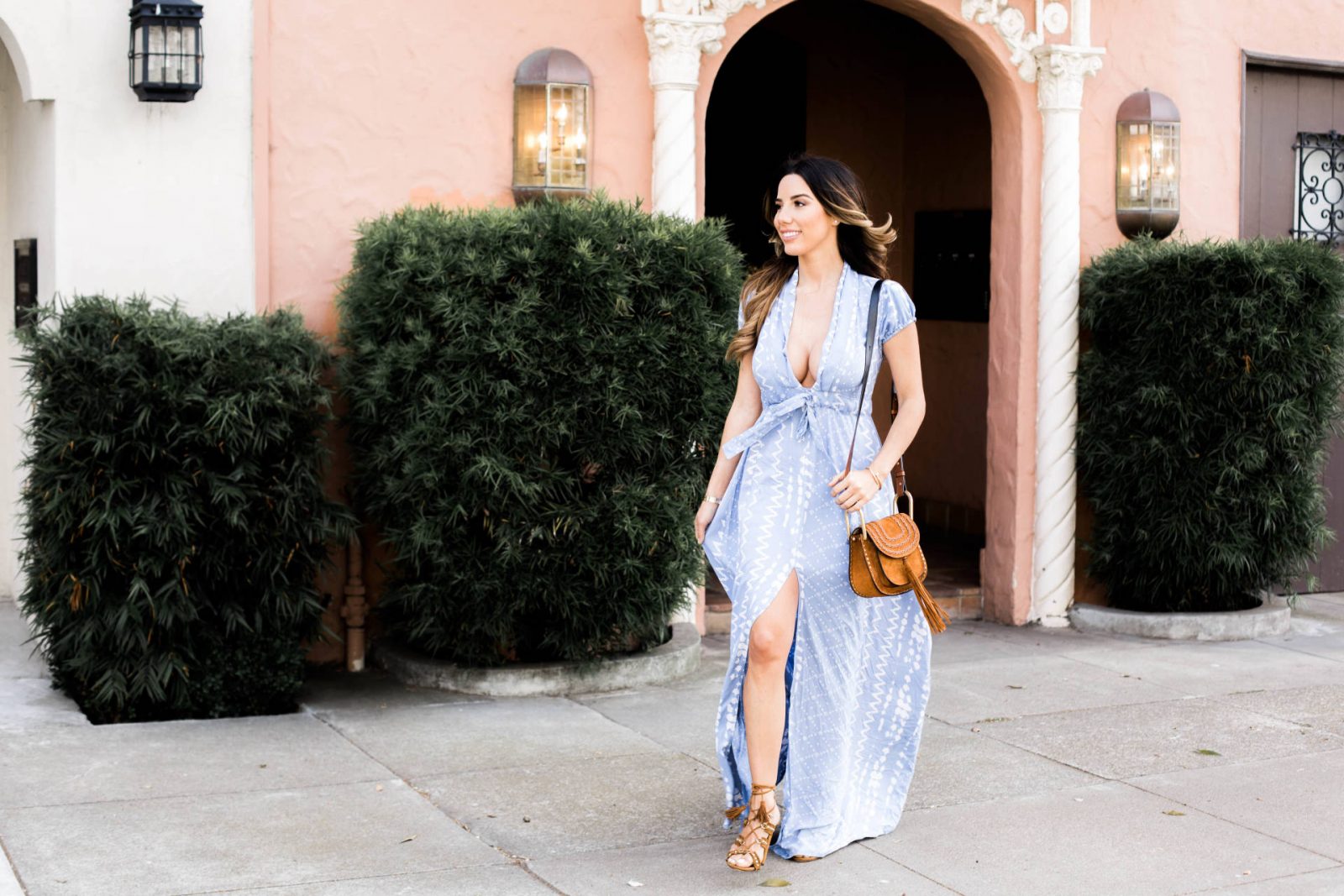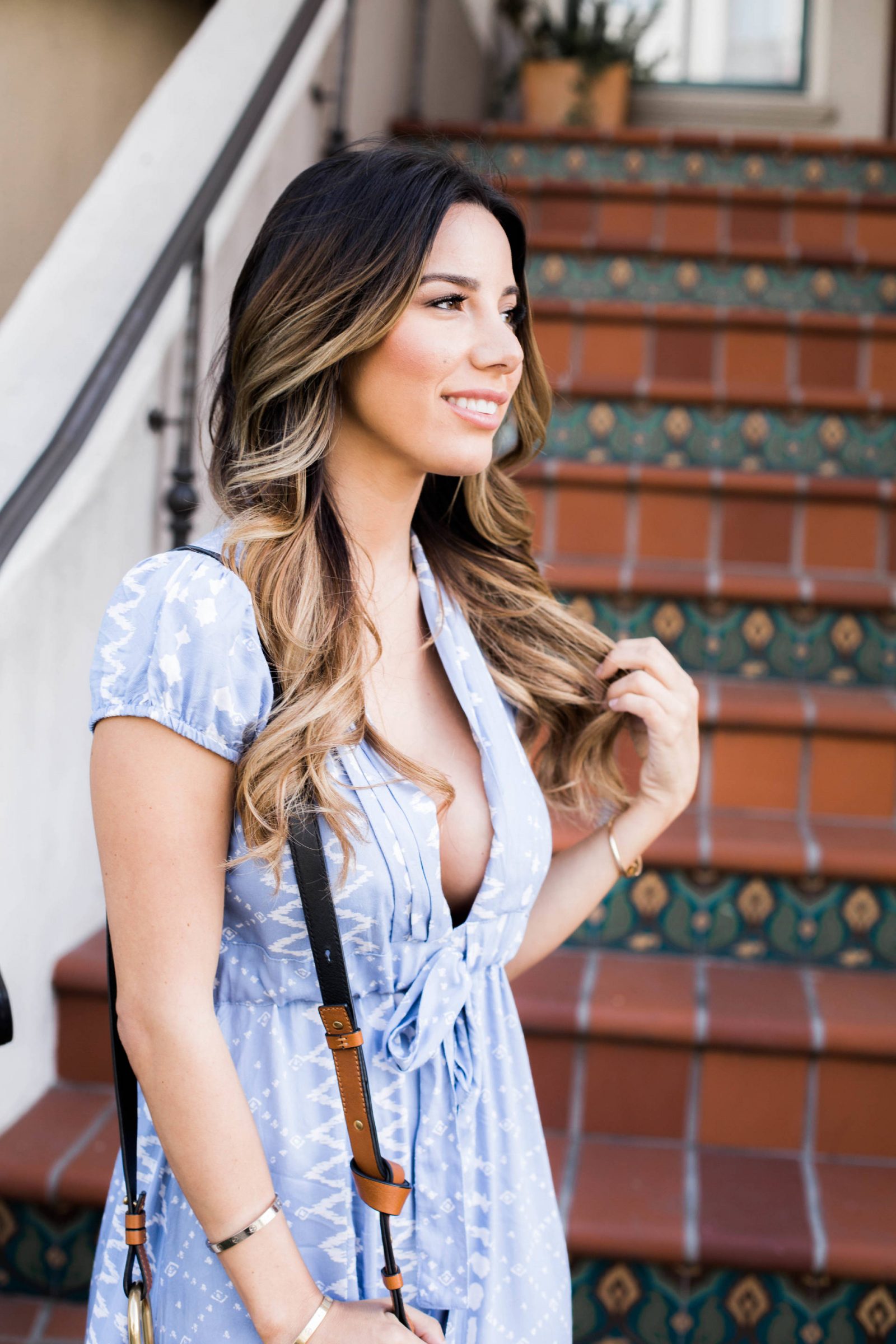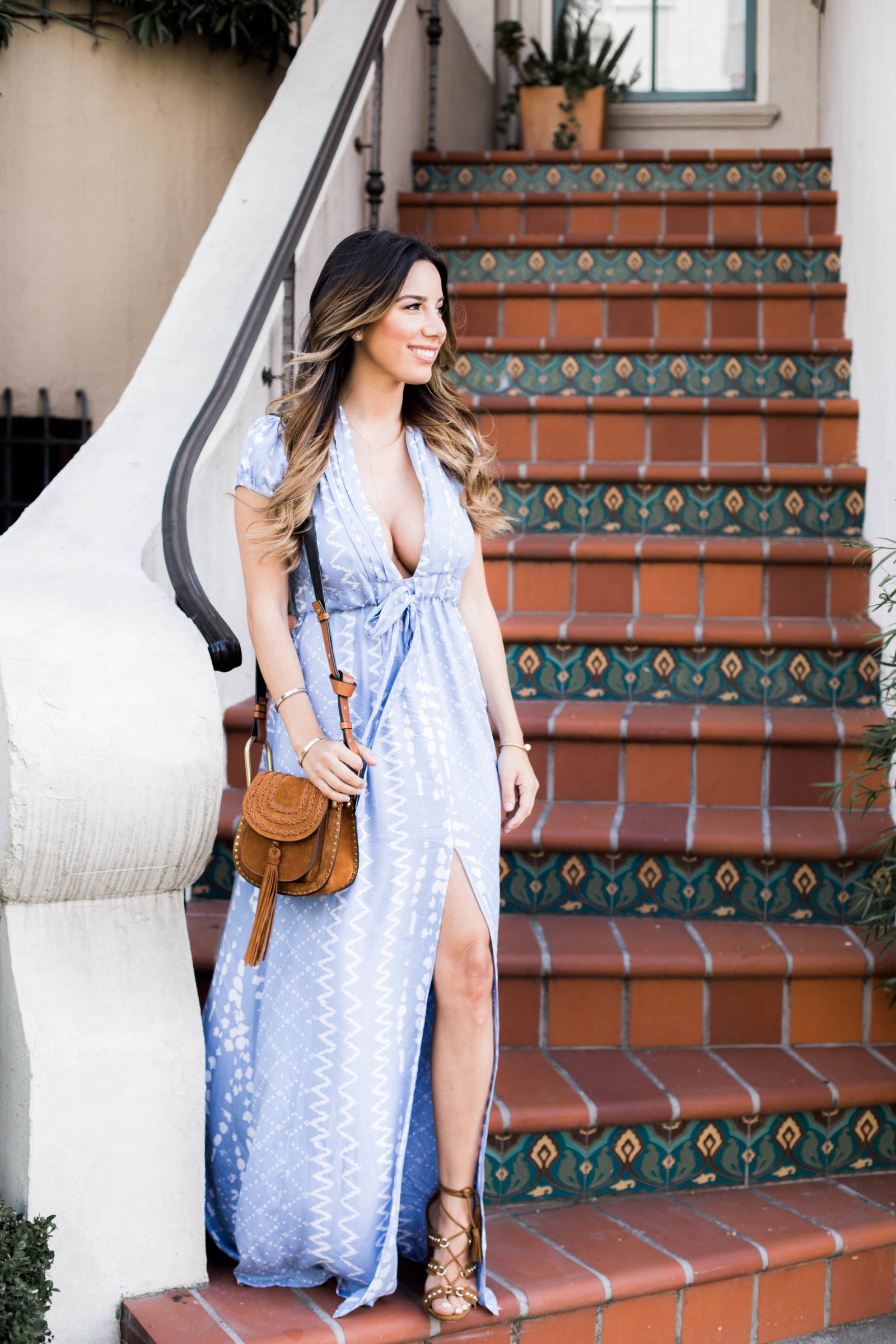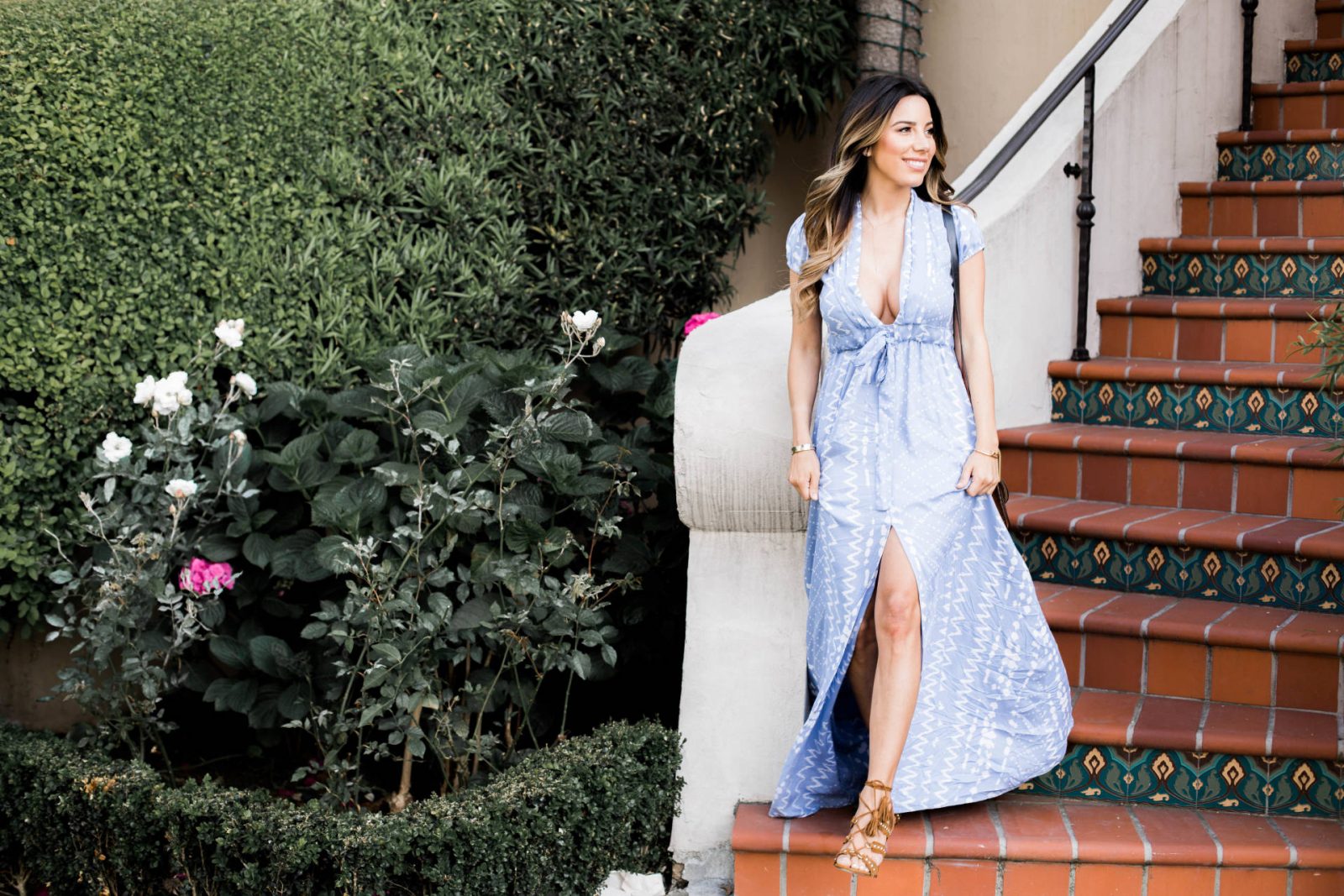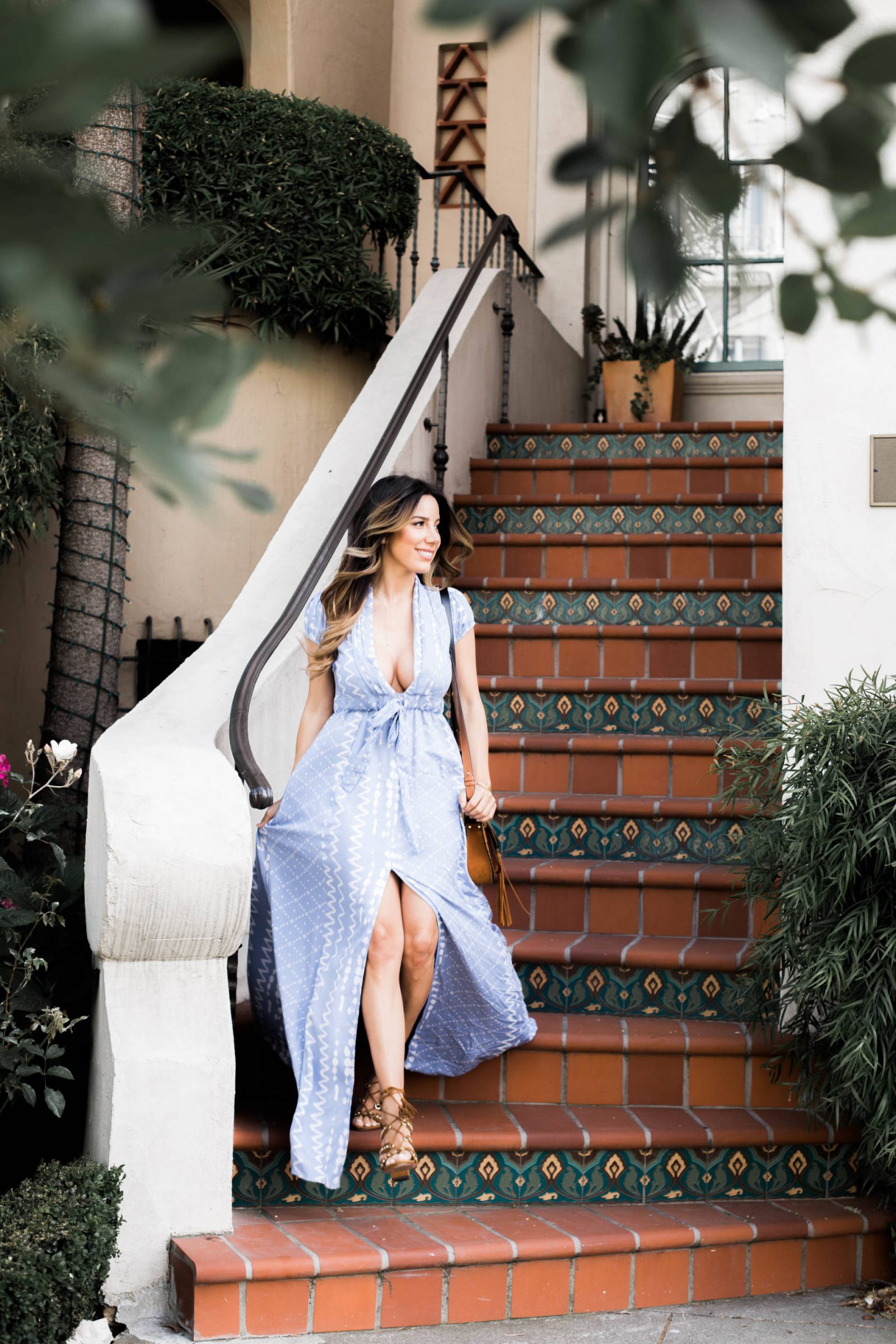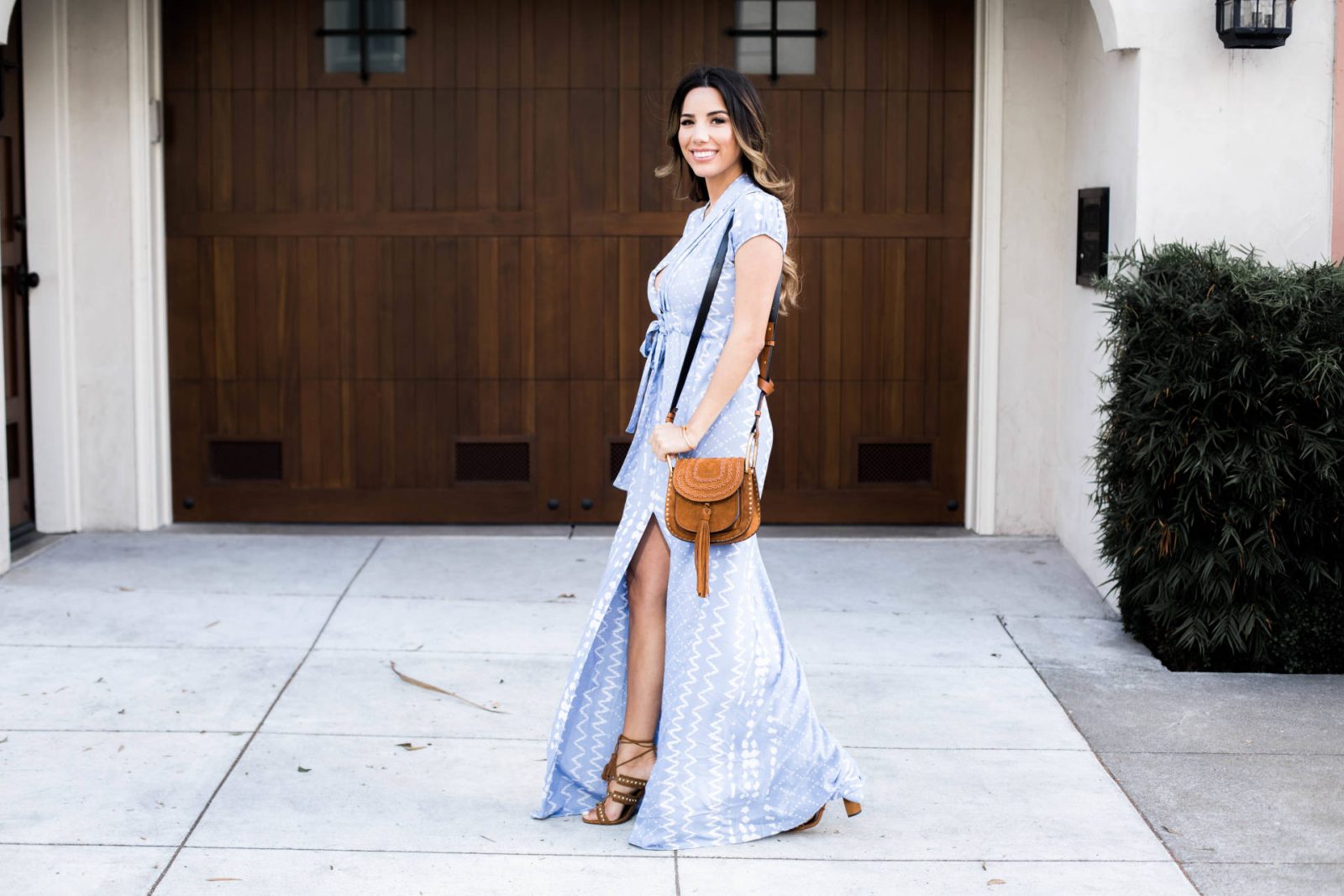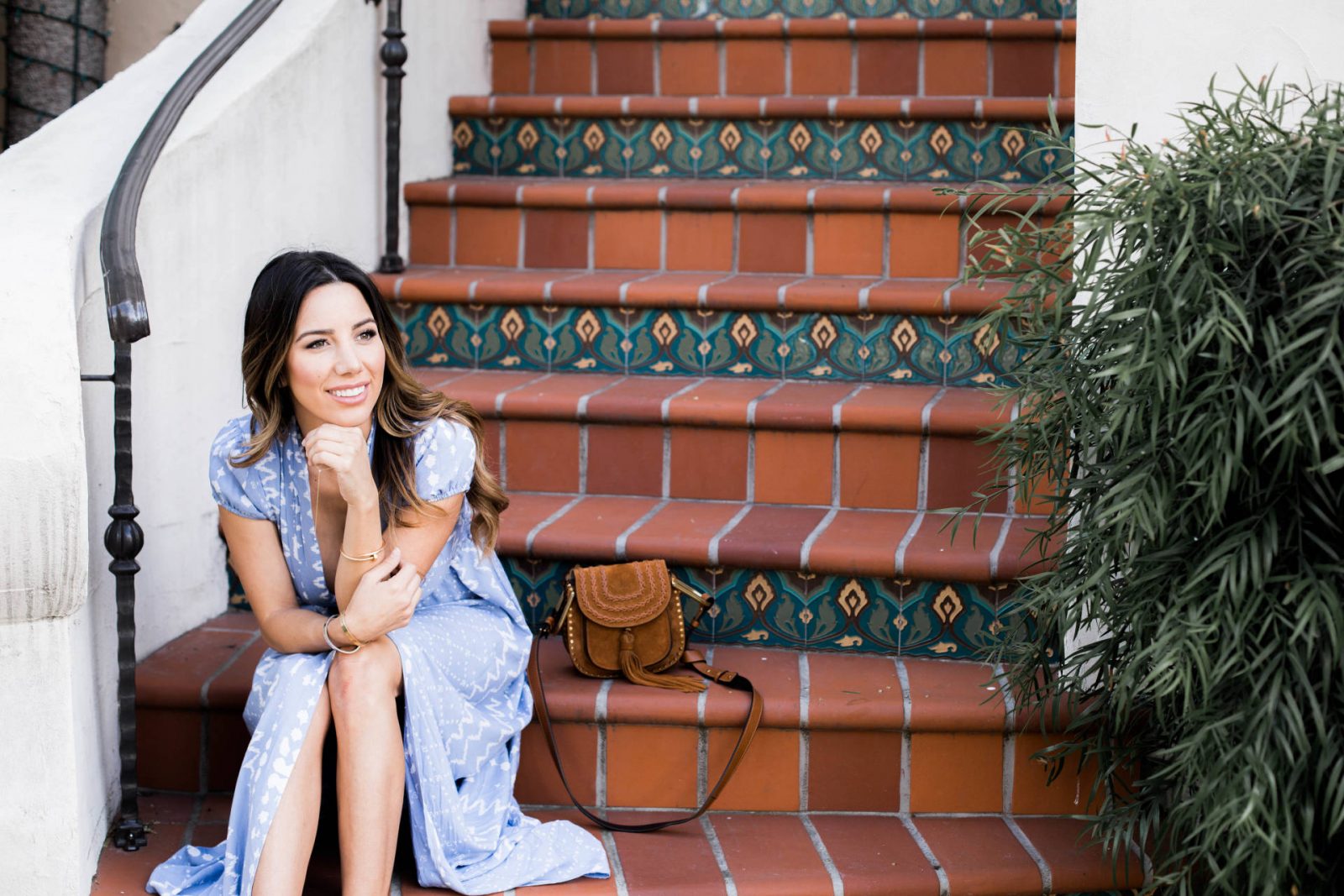 Dress: Tularosa (more sizes here), Shoes: Aquazzura (on sale), Bag: Chloè
Okay, let's talk about how cute these Spanish-style steps are! I ran into them just the other day as I was exploring The Marina. I currently moved to The Marina (more details on the move/house later on the blog), and still have a bit of exploring to do around my new neighborhood. So, every now and then, when I can stray away from my busy schedule, I like to check out my surroundings and find new places to eat or shop!
These steps were the perfect shooting location for this chambray Tularosa dress. The plunging neckline and high front slit are a couple details that make the dress romantic and flirty. I paired it with my new brown suede Chloe crossbody, and it's quickly becoming one of my all time favorites! I can wear it with almost any outfit and it's beyond darling.
If you haven't noticed, I've worn these fringe suede Aquazzura heels with a lot of my outfits because they are such a versatile shoe and go with almost anything! I always love a staple shoe that you can wear with jeans or dress (wether long or short) and these do the trick for me. A bonus here, is that they even match perfectly with the texture and color of my bag!
P.S. I would to hear if any you guys have any recommendation of places to explore in The Marina!
Photography: Andrea Posadas