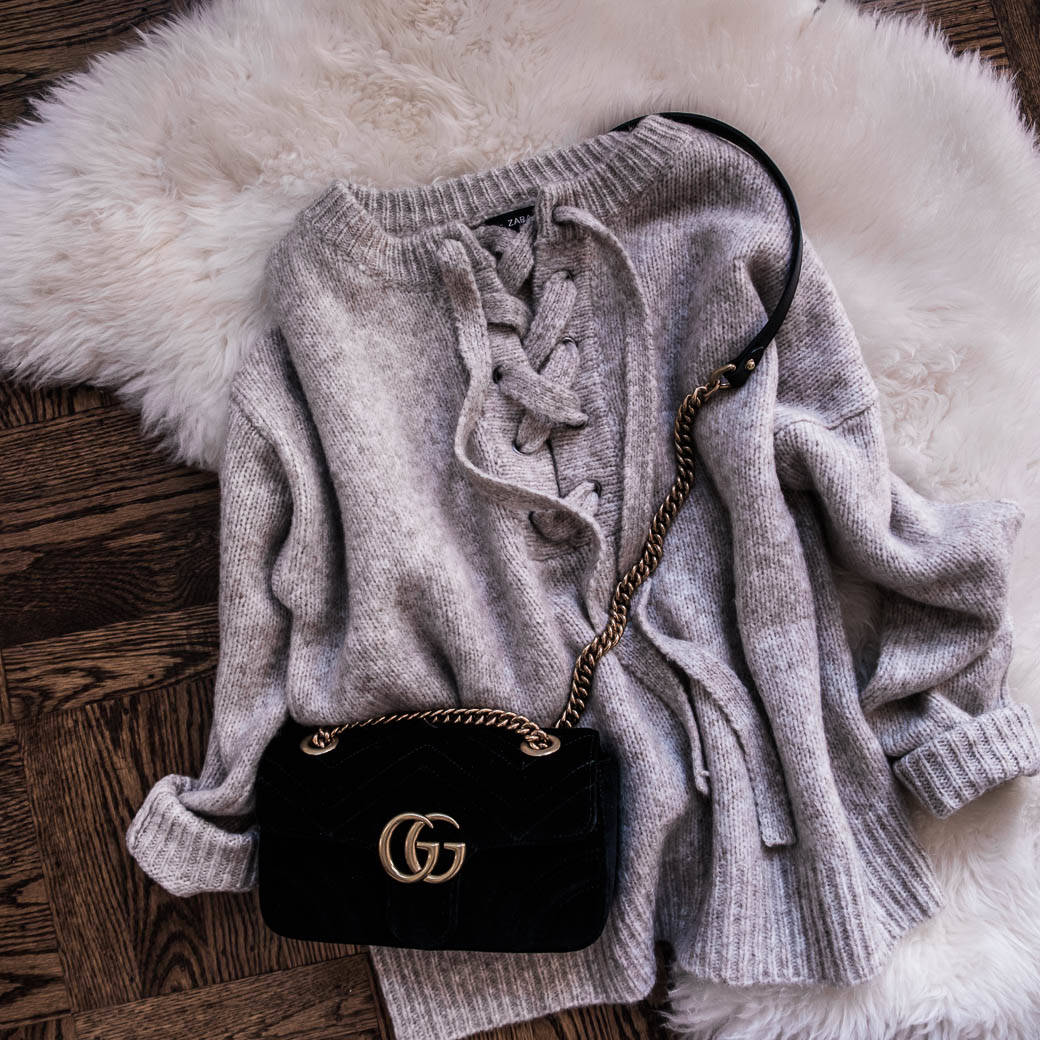 Sweaters have become the look over the years now, and I couldn't be more in love with wearing sweaters on the regular! I'm not really "knit-picky" when it comes to sweaters- I love them all. There are many "in" sweater styles that include, over sized, turtle neck, cashmere, chunky, fitted, pull overs, cable knit and fuzzy sweaters. They, of course, can come in a variety of shapes, colors an textures but you can always find the right fit and style for you, these are just a few of my favorite styles! Sweaters are also so easy to wear and can be thrown on top of almost anything (one of the reasons why I love them).
Oversized sweaters and cable knit sweaters can be known to not be so flattering on the body but if you pairing it with skinny jeans and boots, it pulls the outfit together in a flattering way. Fitted ones on the other hand, I love to wear with skirts because you can either tuck it in to your skirt or leave it out. It's important to know how to style your sweater so that it flatters you in the best possible way!
A classic sweater should always be a staple in your closet. Such a classic investment like a solid colored sweater should be jazzed up with your skirts or boyfriends jeans. It can also be worn over a patterned colored shirt for an additional punch! You're classic sweaters don't have to be boring anymore!

Here are my top favorite places that have many sweaters to choose from:
Would love to hear if any of you have some go to shops for sweaters!