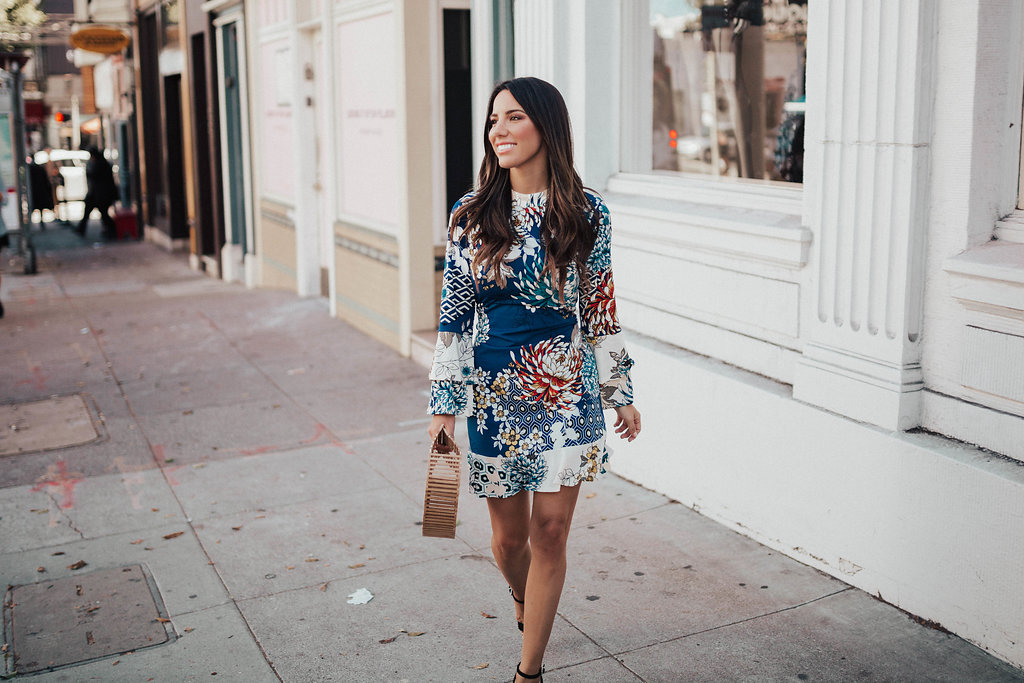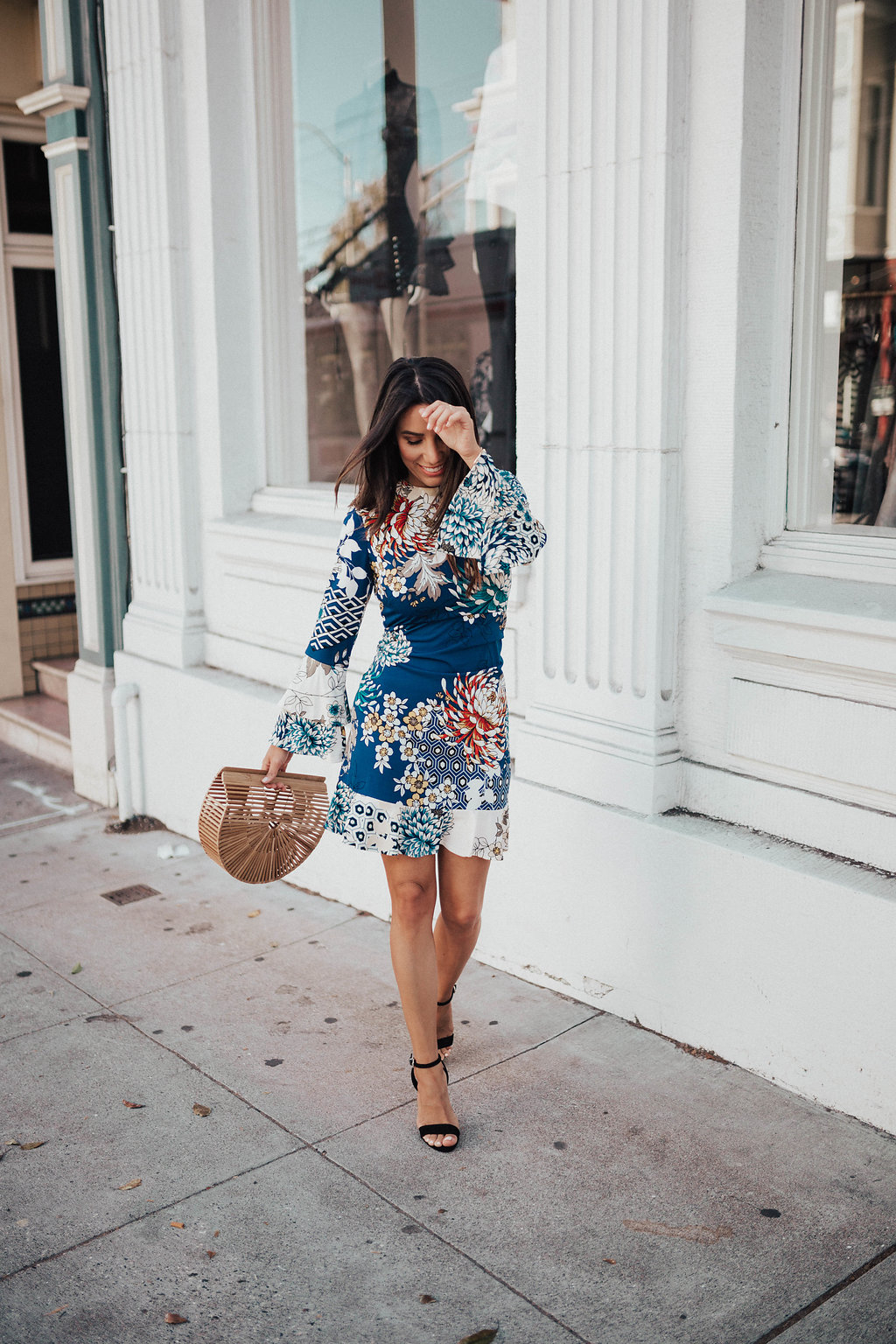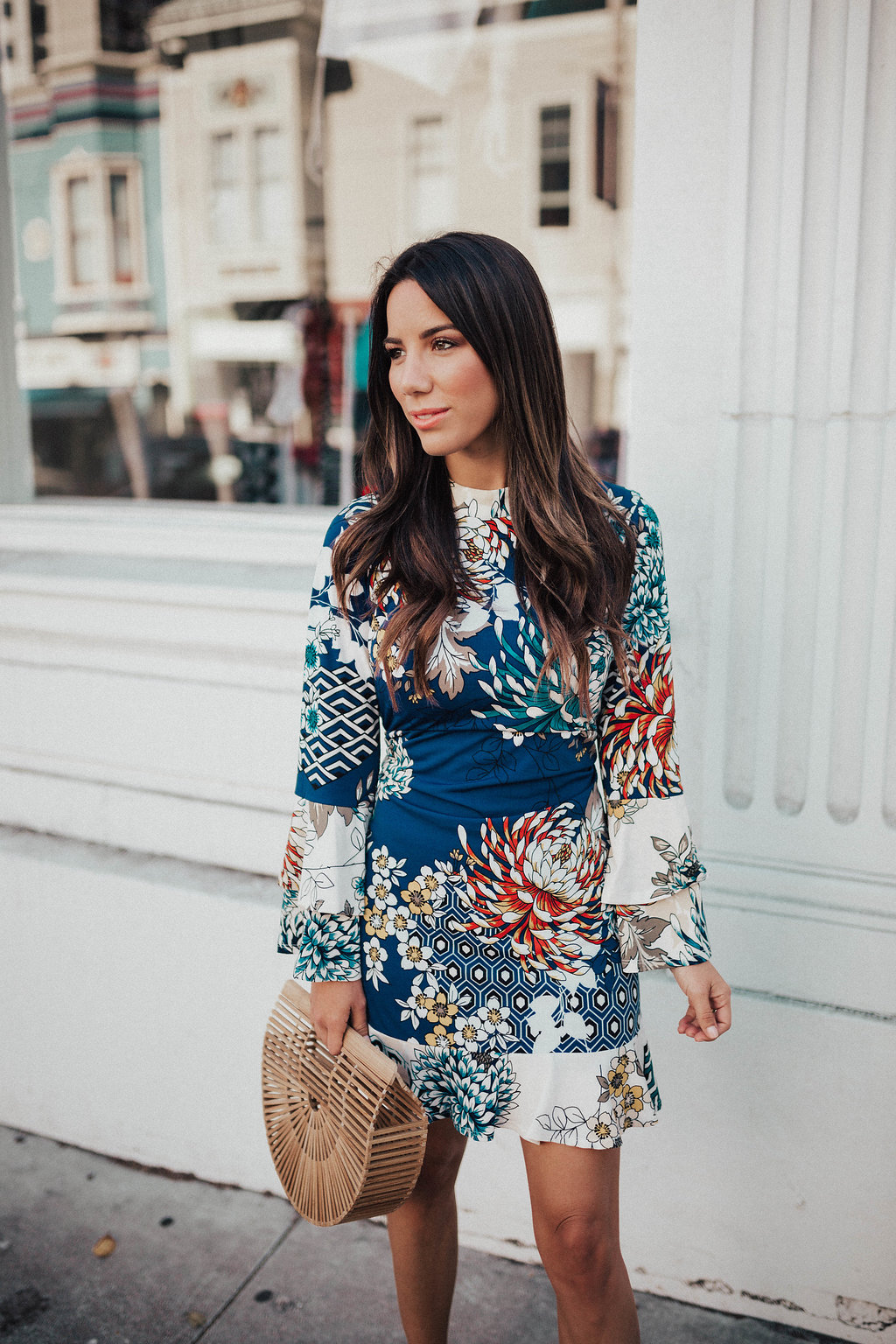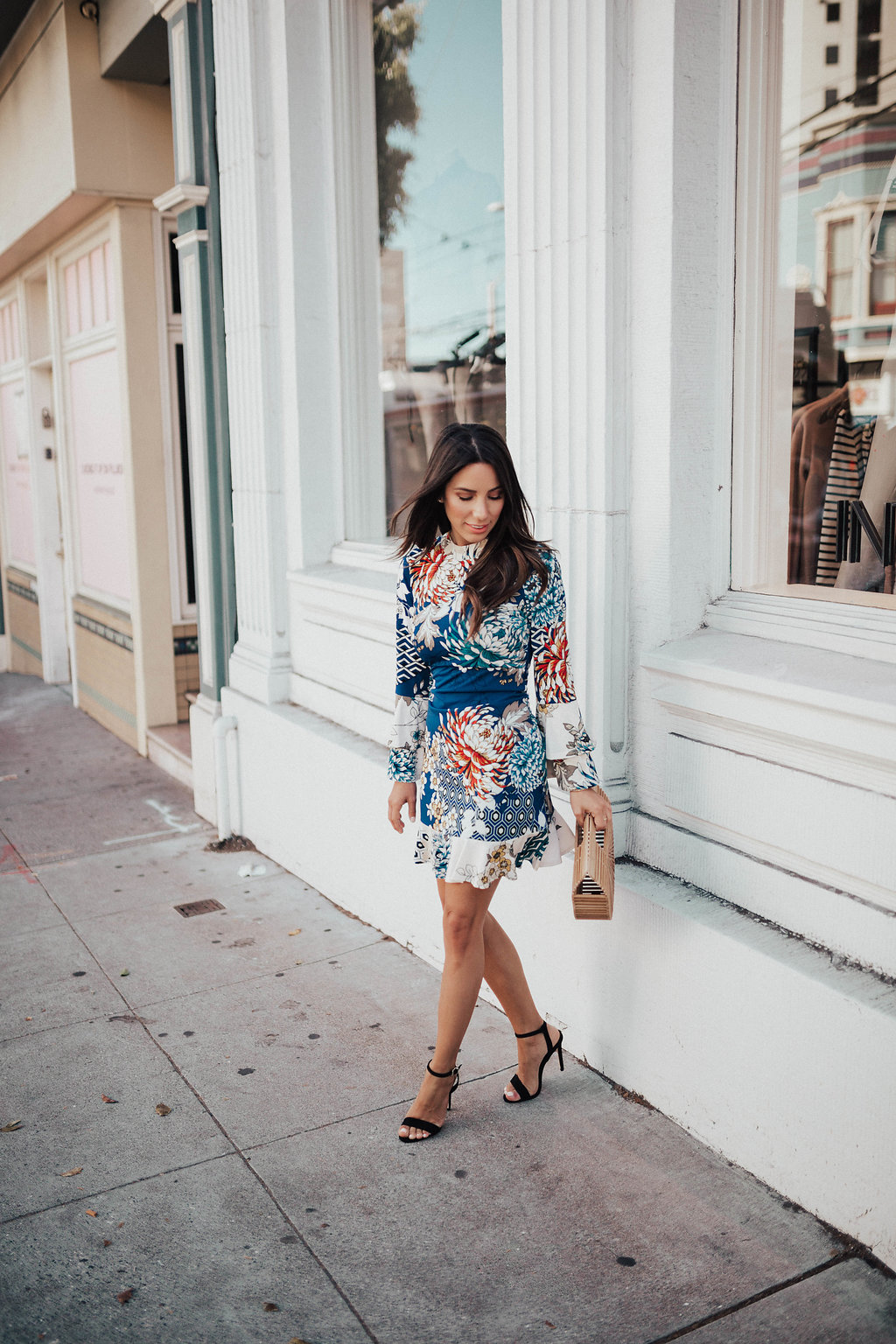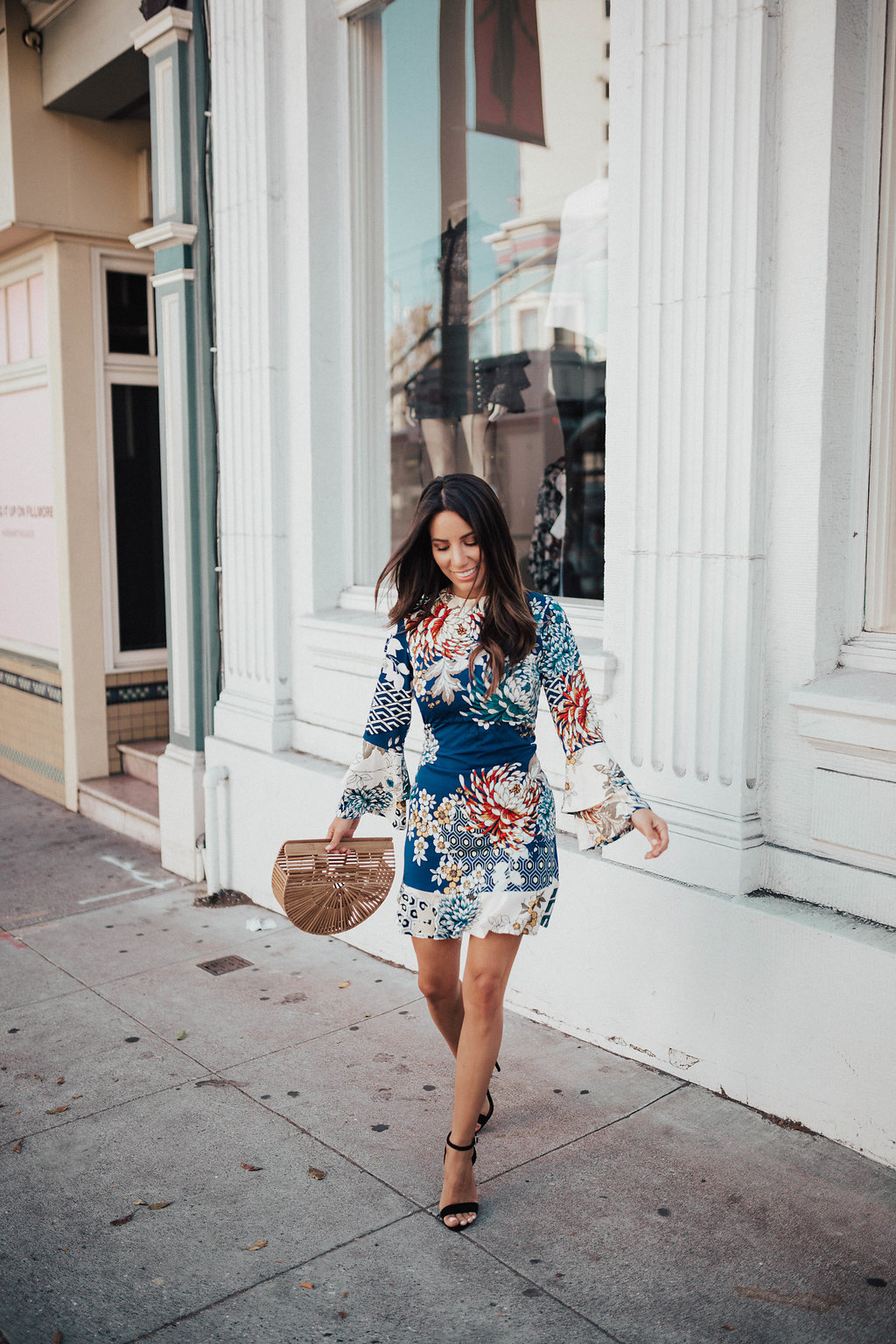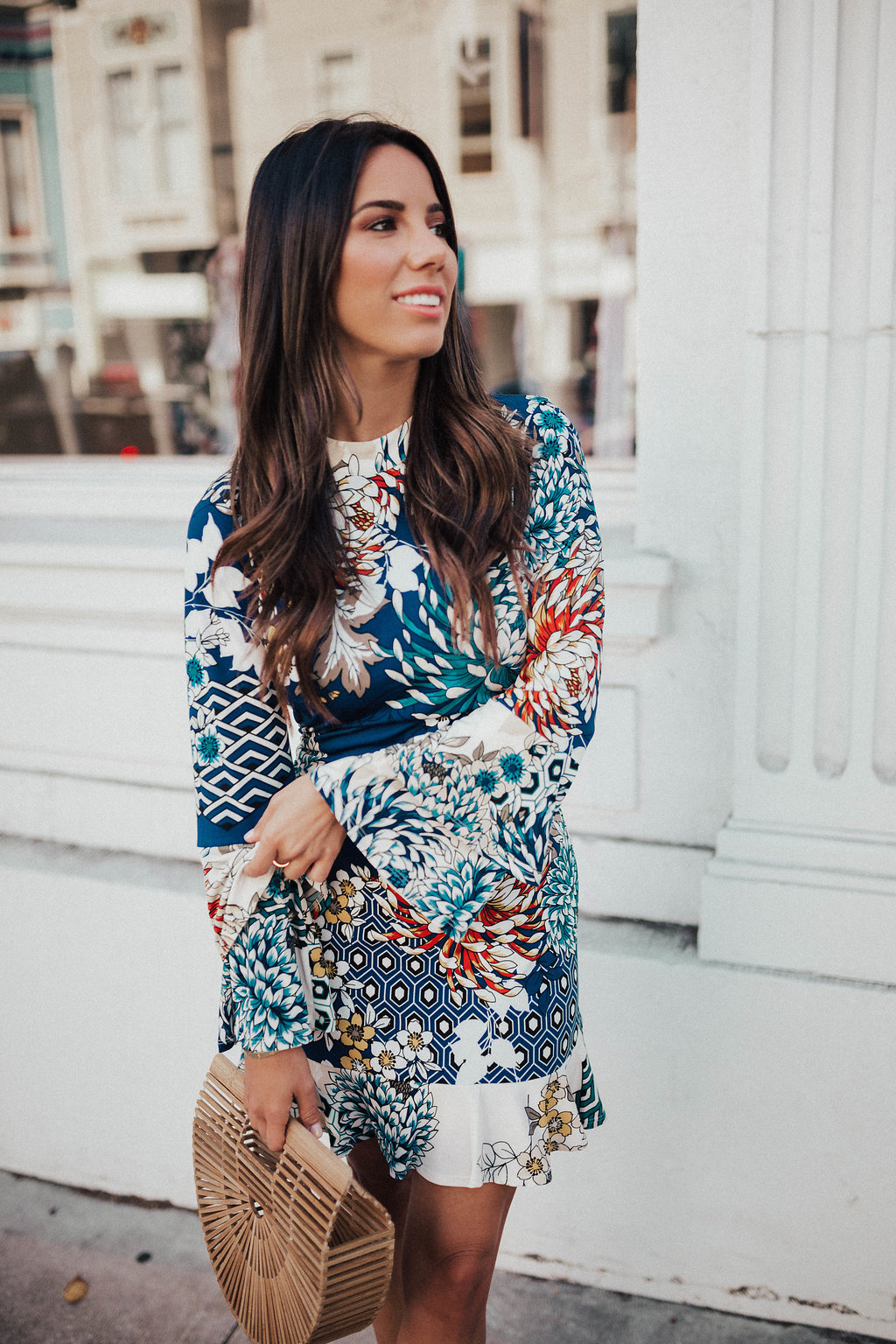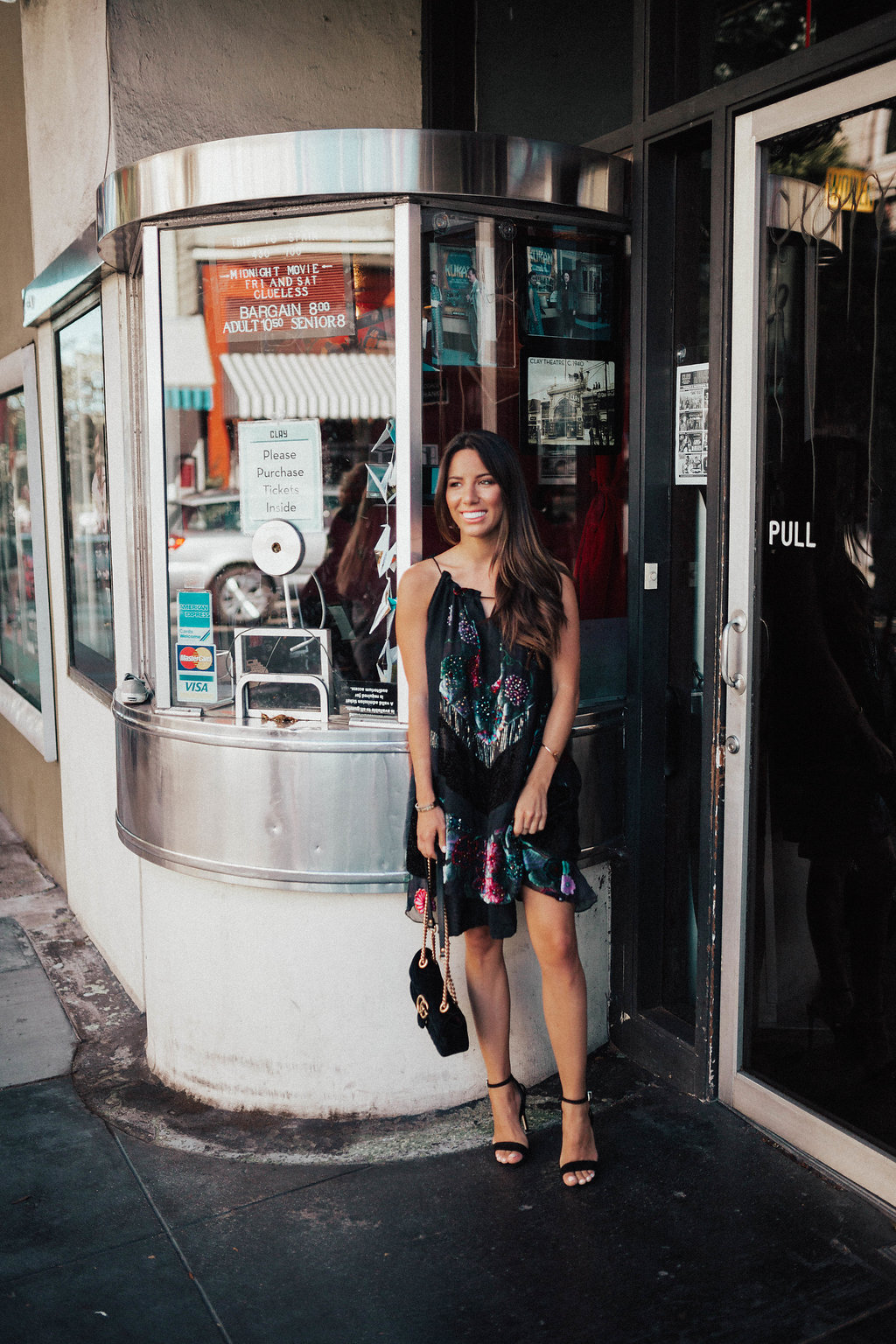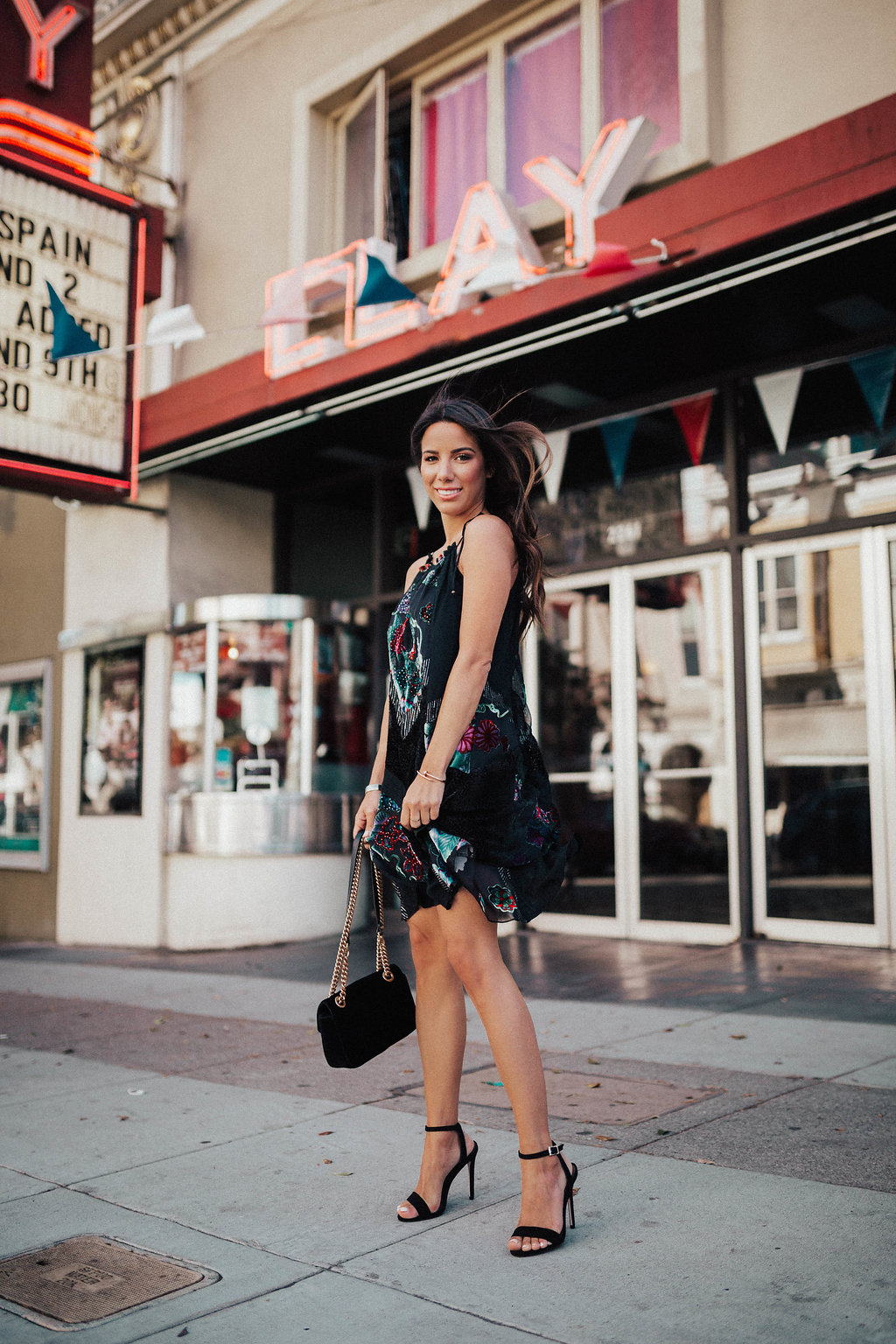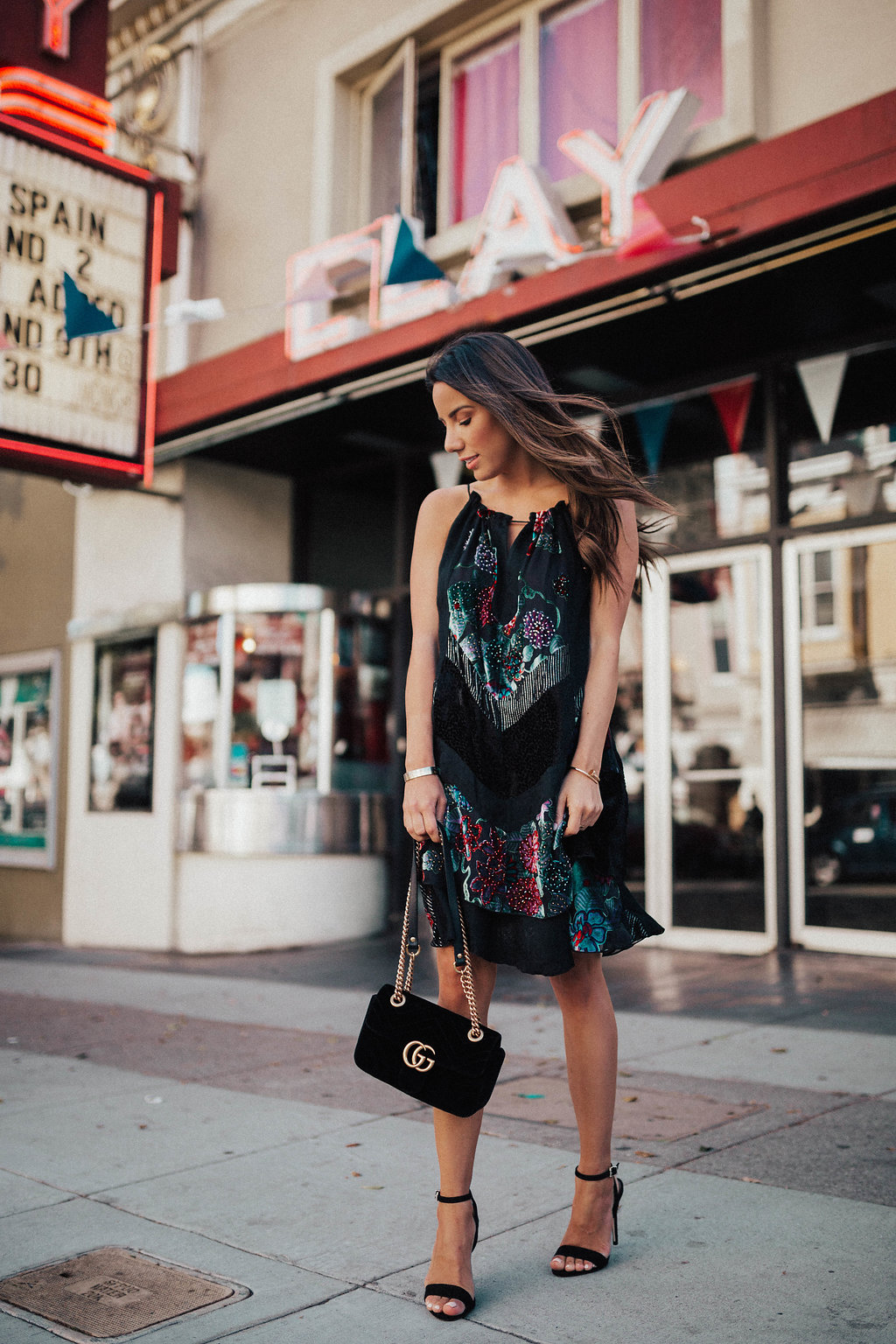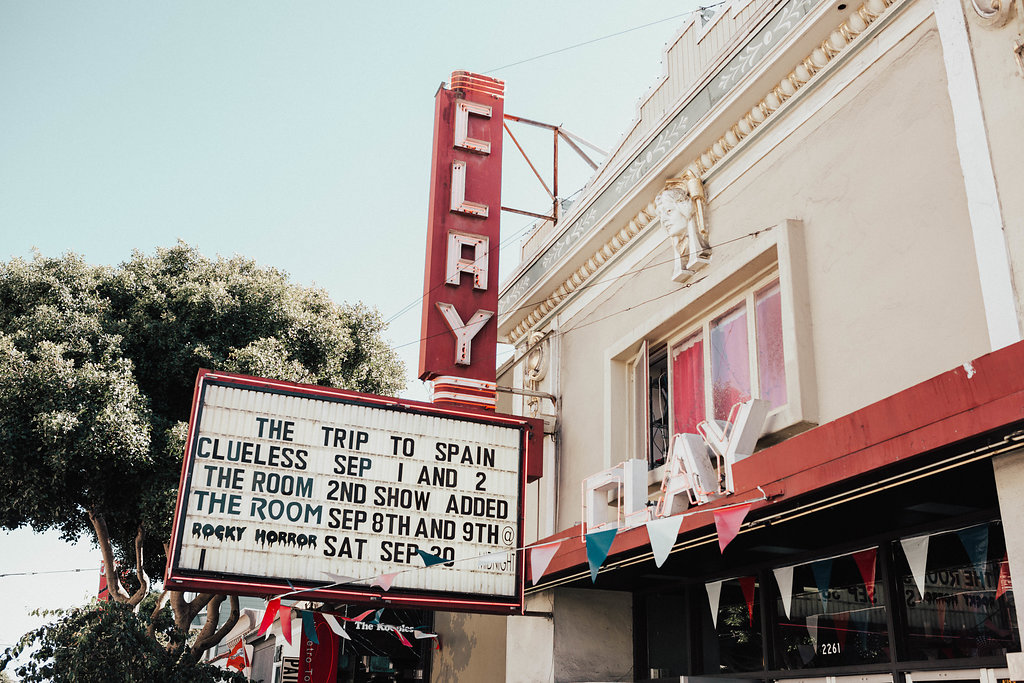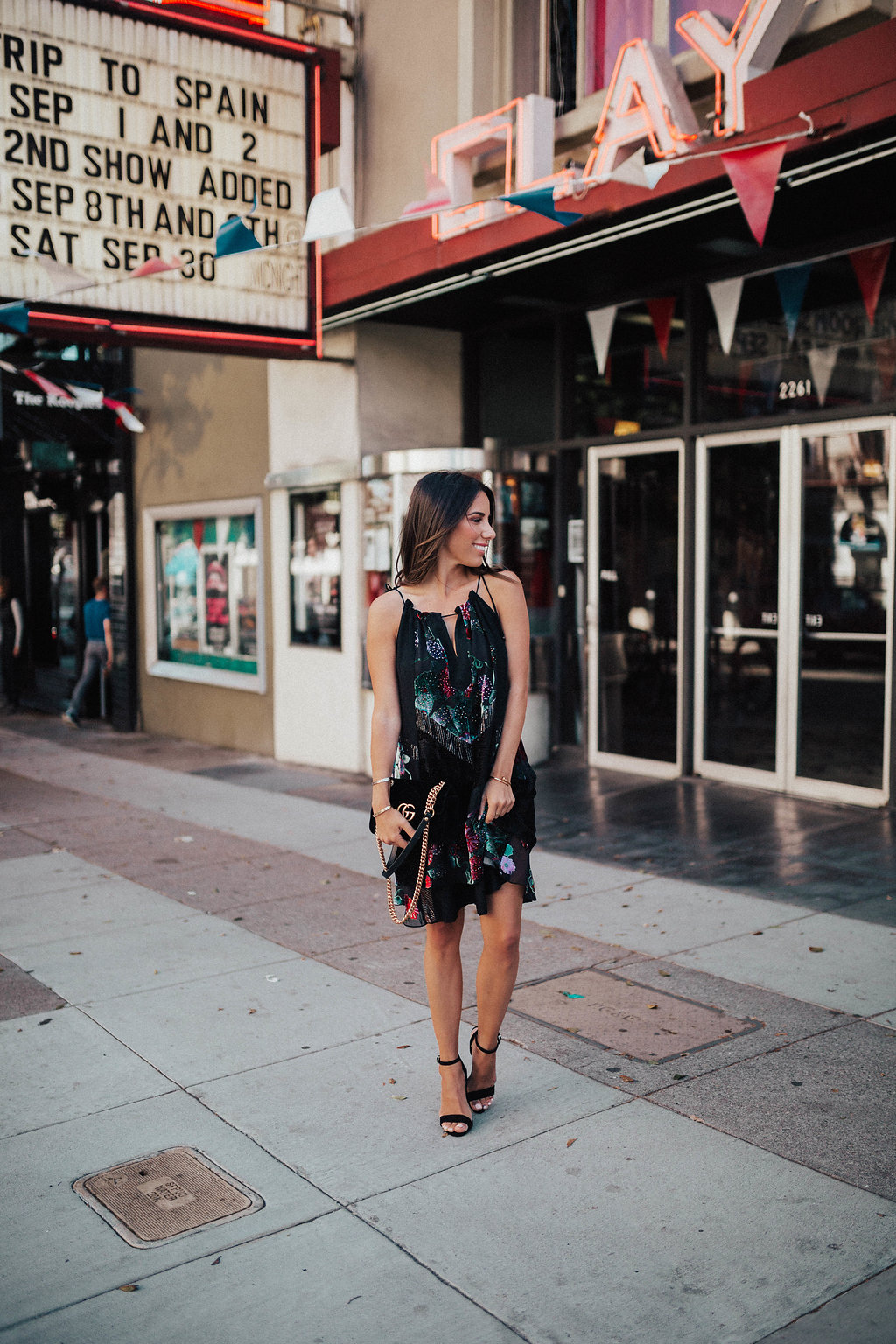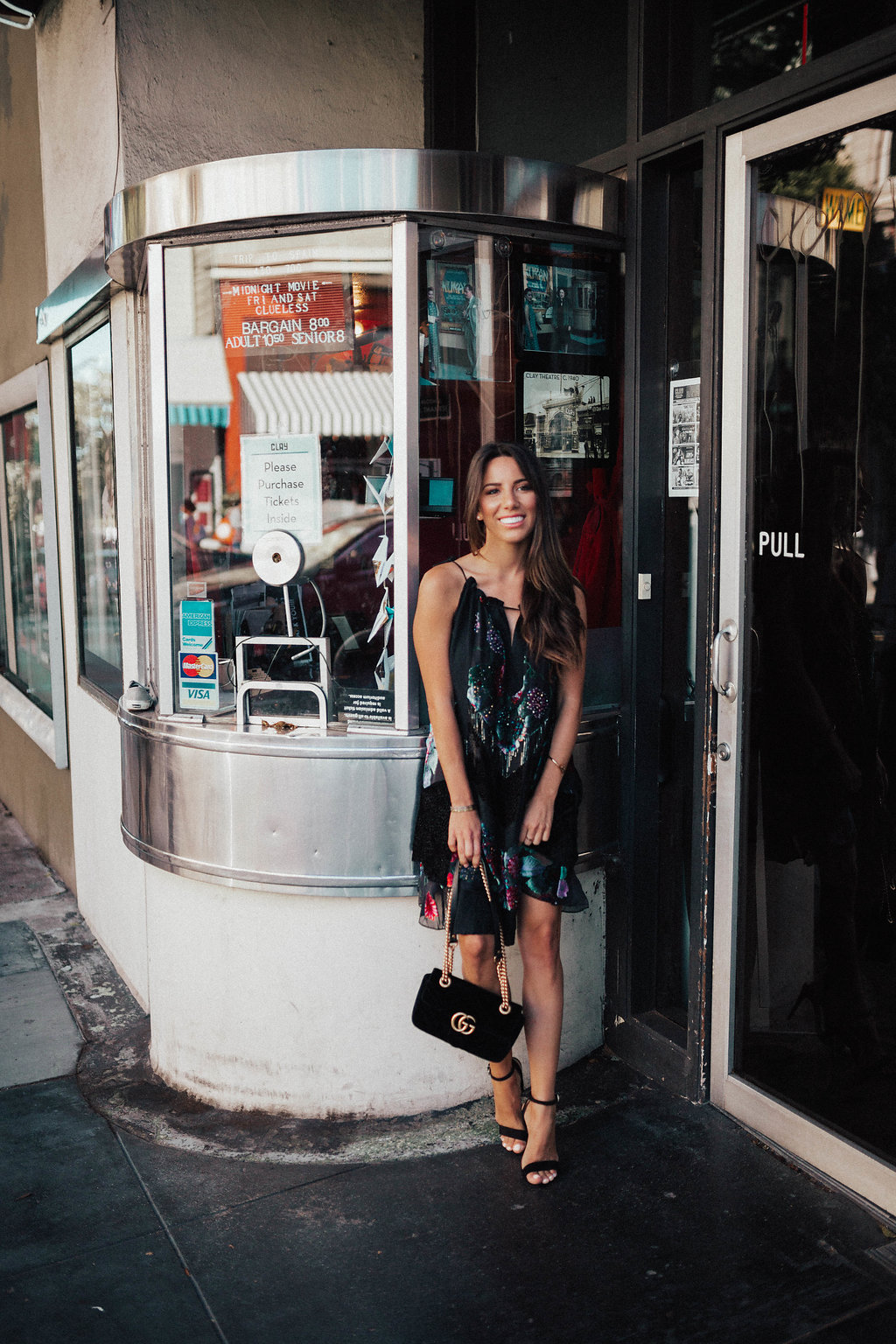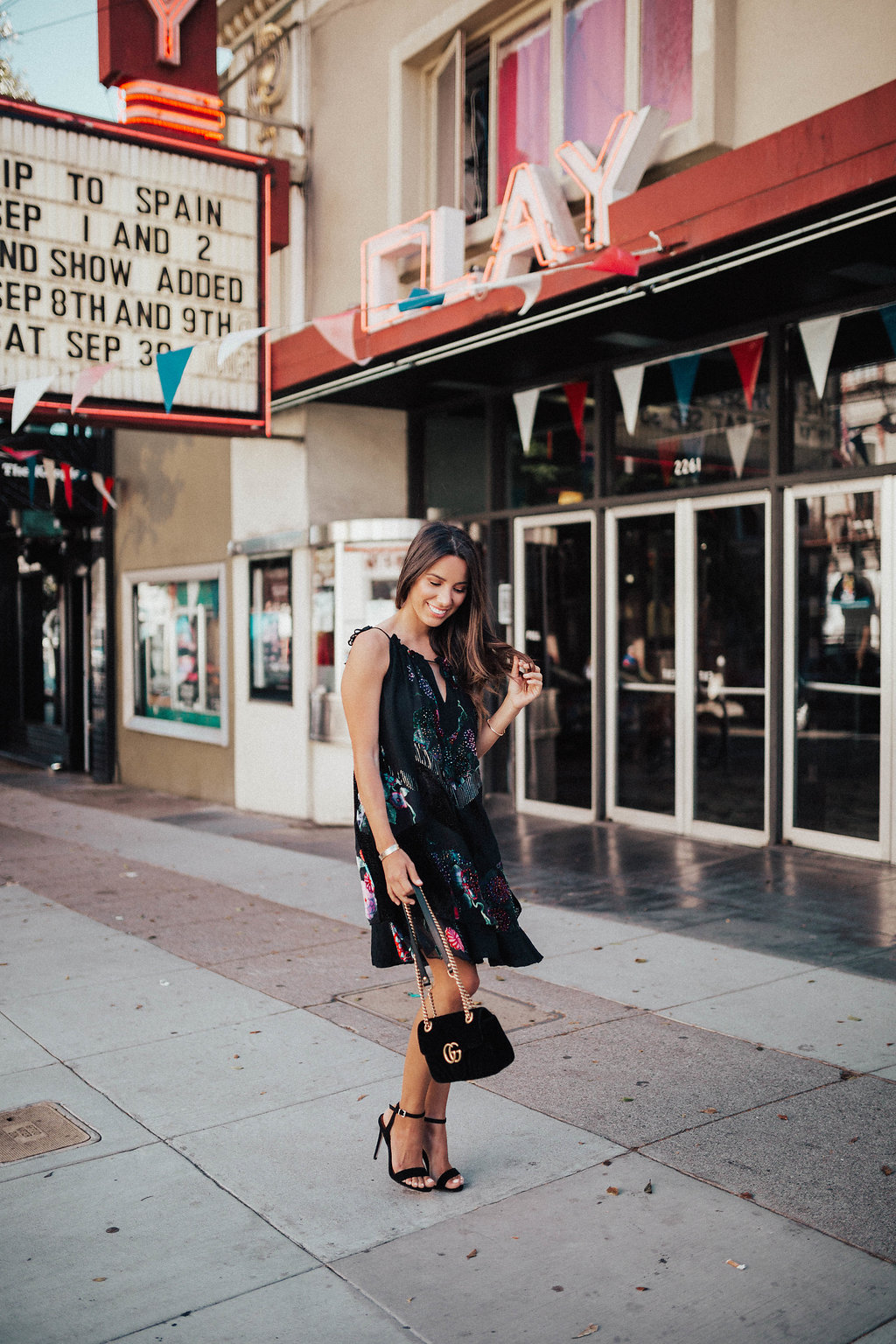 I have been a huge fan of Hale Bob's silk dresses for almost 10 years, I remember working at a boutique when I was 19 and falling in love with their pieces! I travel fairly often, especially to tropical locations so Hale Bob's fun prints and lightweight fabrics have always been a packing must!
Having taken a few weeks off from travel and definitely itching for my next getaway, I decided to enjoy a weekend staycation in my home town of San Francisco! The city is magical and you still feel like you are traveling by just going to different neighborhoods, we also have gotten really lucky with 80 degree weather which is rare for SF! I took full advantage of the heat and opted for the Rosario Jersey Dress for a date night! The white dress with floral print gave a summery vibe and paired perfectly with my go-to bag of the season, the look worked perfectly at one of my favorite Marina area eats, Flores.
Another Hale Bob piece I wore while out in my favorite neighborhood, Pac Heights, was the Copious Silk Burnout Dress! I can already imagine pairing this with booties and a leather jacket for Fall trips on the East Coast or even in Europe! I loved that the length wasn't too long on my petite frame and that it is such a great transitional piece! Hale Bob's pieces will continue to be a favorite… now to decide which to wear while at New York Fashion Week!!
This post is sponsored by Hale Bob in partnership with Shoppinglinks. All opinions are my own.