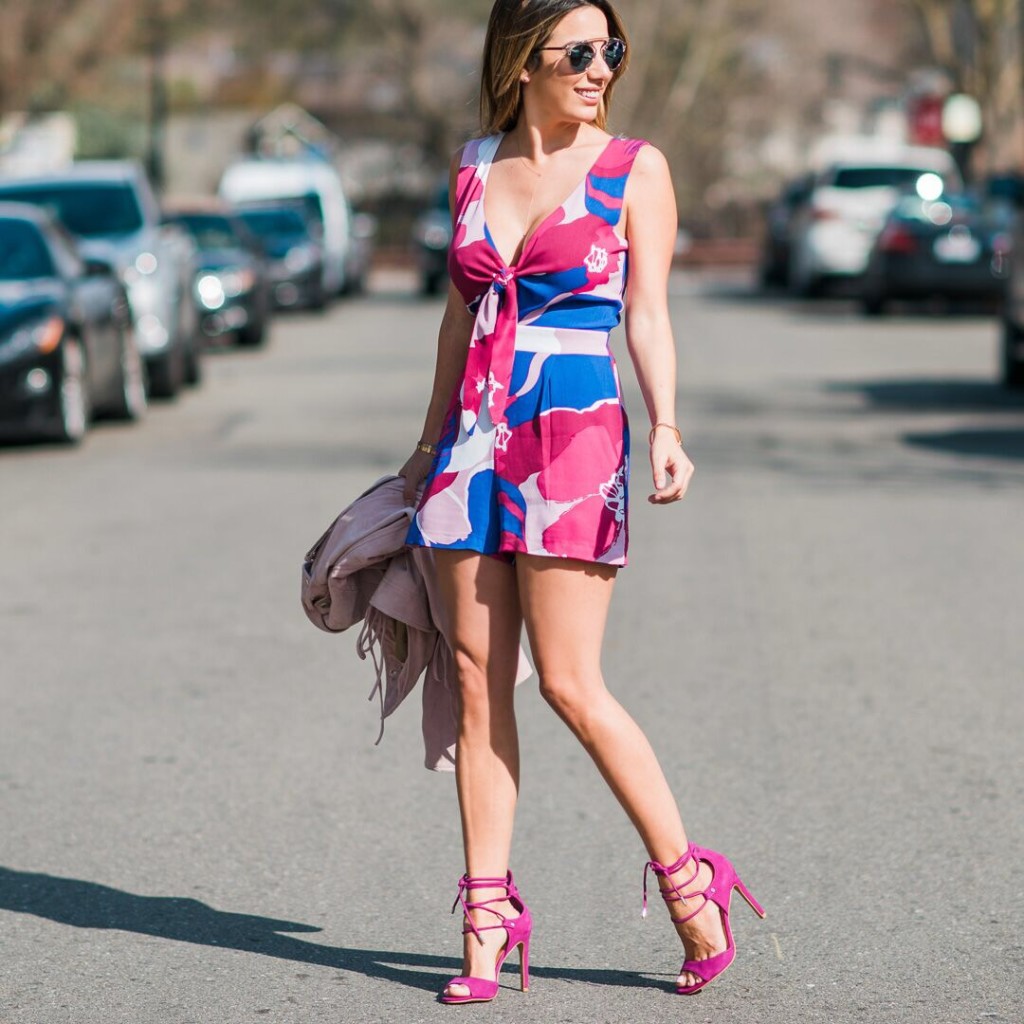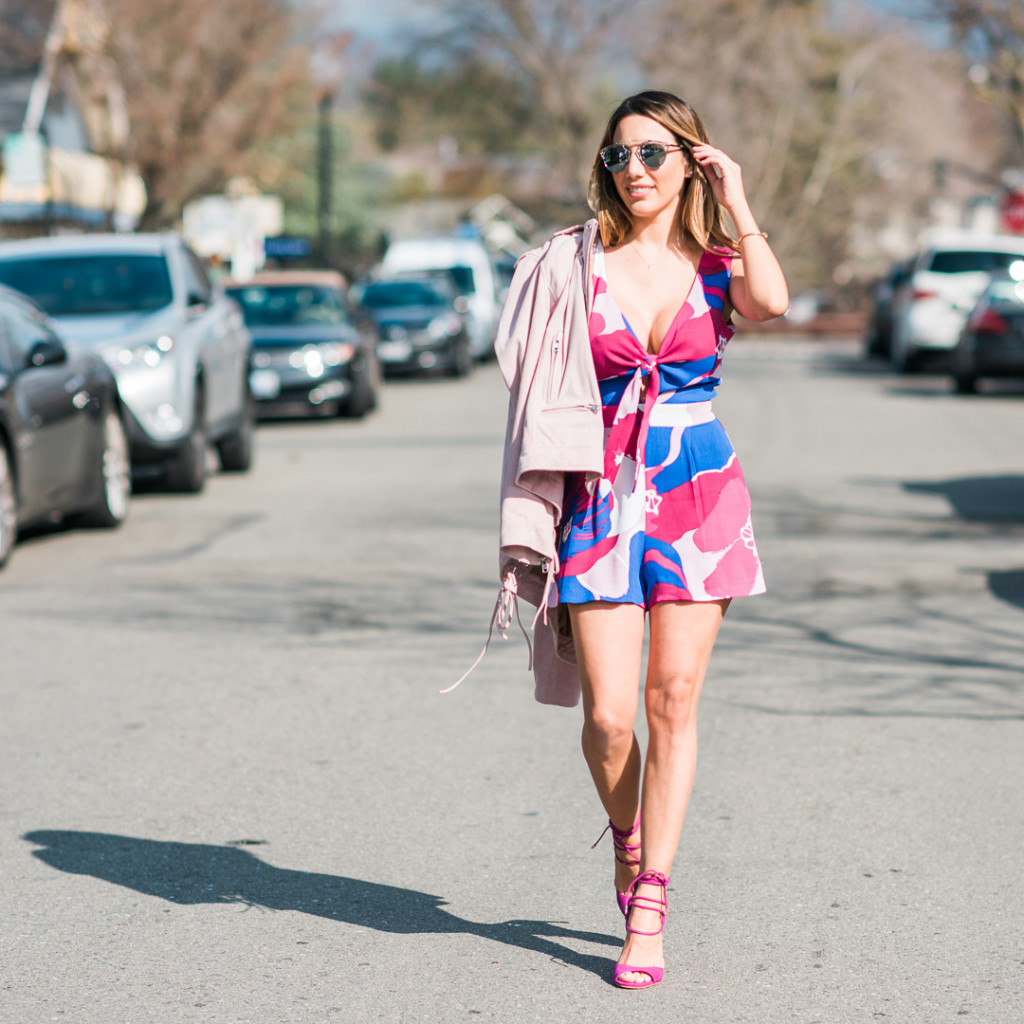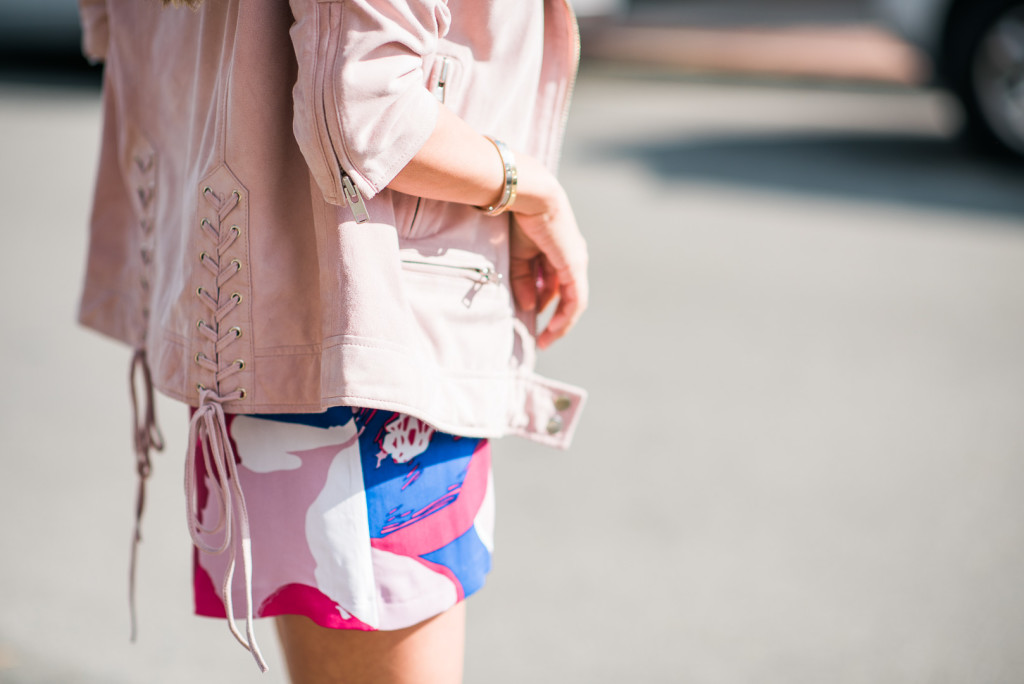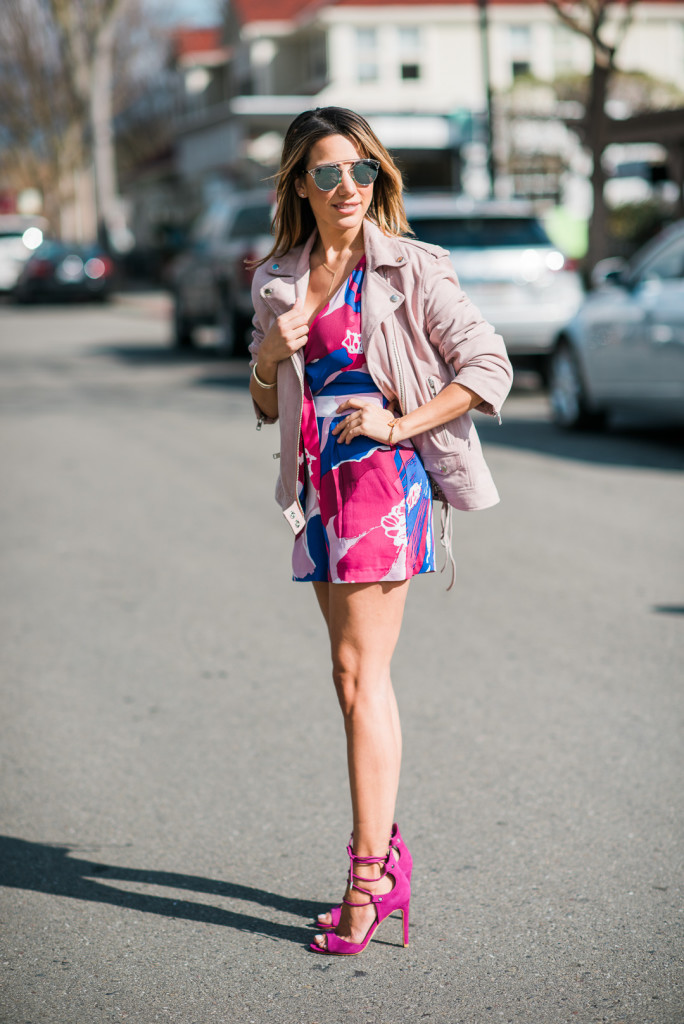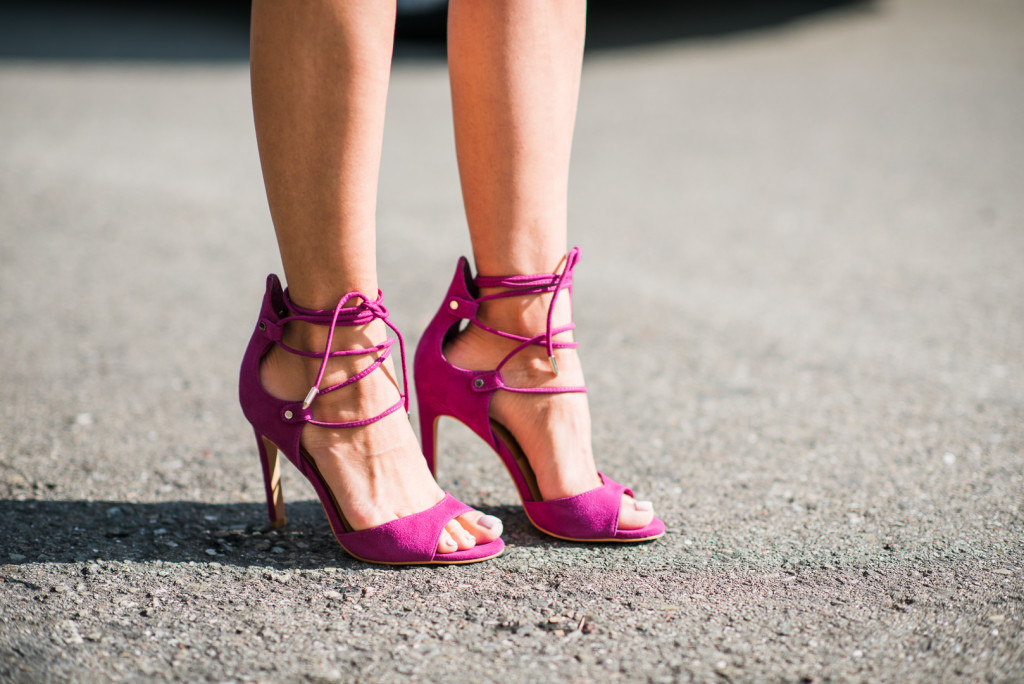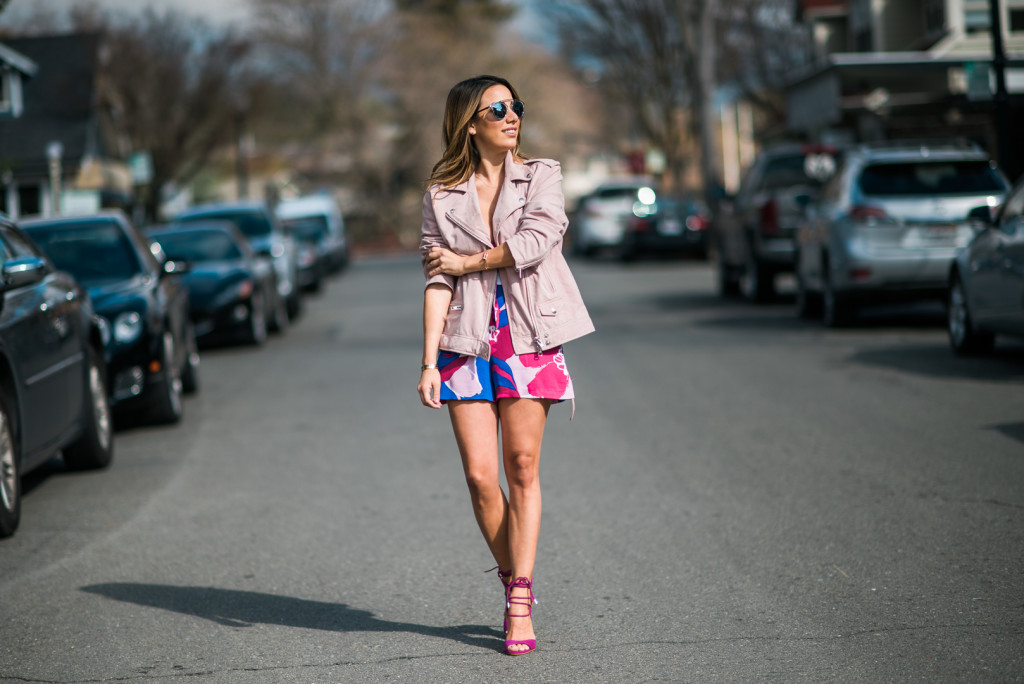 Romper: Karina Grimaldi, Jacket: Pam & Gela (Flaunt Boutique), Shoes: Dolce vita, Sunglasses: Dior
Happy Monday! How crazy is it that spring is almost upon us? I feel like we were just celebrating Christmas!
I am more than ready for longer, sunnier days filled with floral prints and rompers, like the one I'm wearing here. This romper is one of my favorite pieces by Karina Grimaldi this spring.
I am so excited to be hosting the spring preview of some of my favorite lines at Flaunt Boutique in Danville this Wednesday from 5-8pm.
At the event, I'll be offering one on one fashion tips and presenting Flaunt's spring arrivals.
Also, you'll enjoy 20% off of any purchase made on Wednesday evening.
I am looking forward to spring mingling with everyone!
Photography: Nathalie Bize