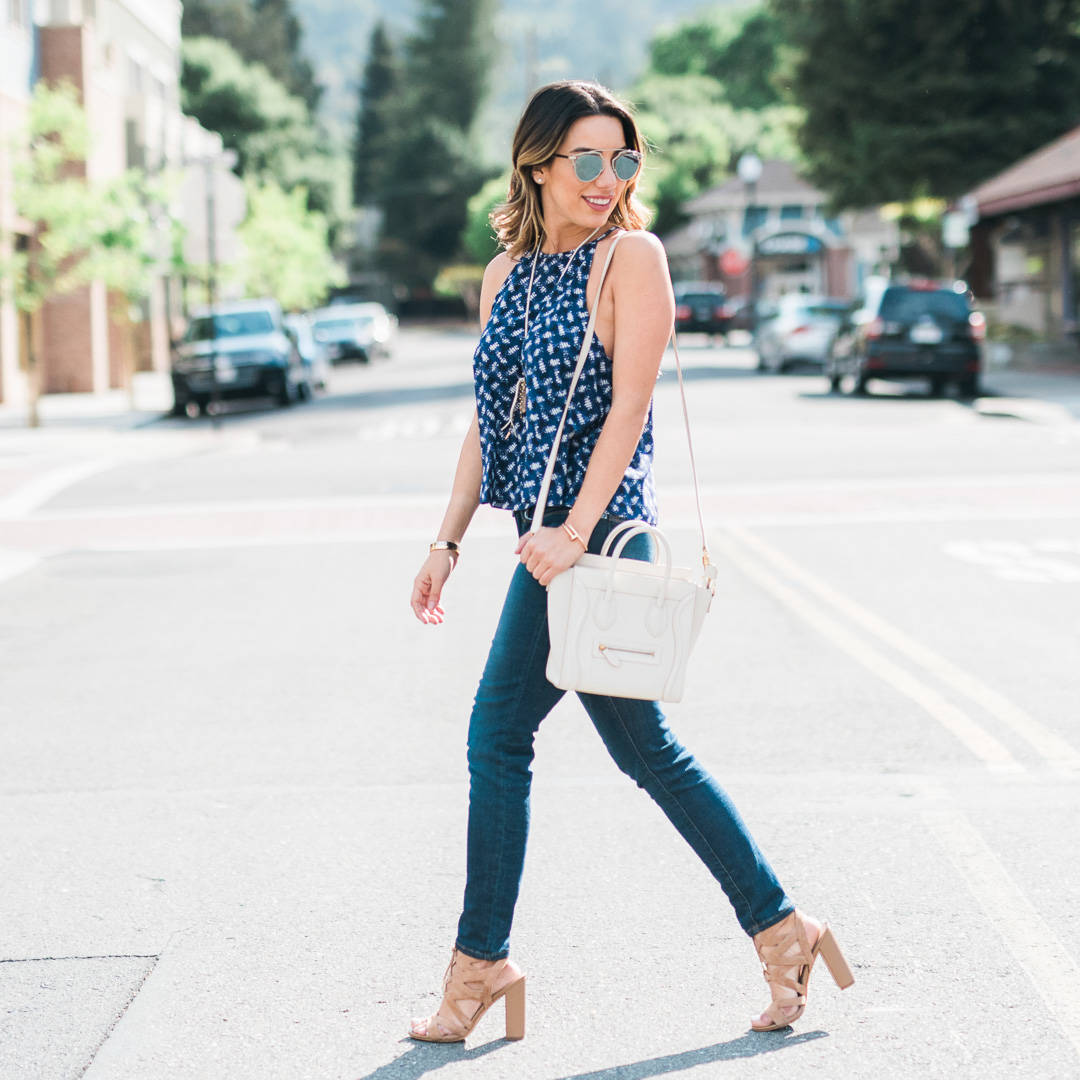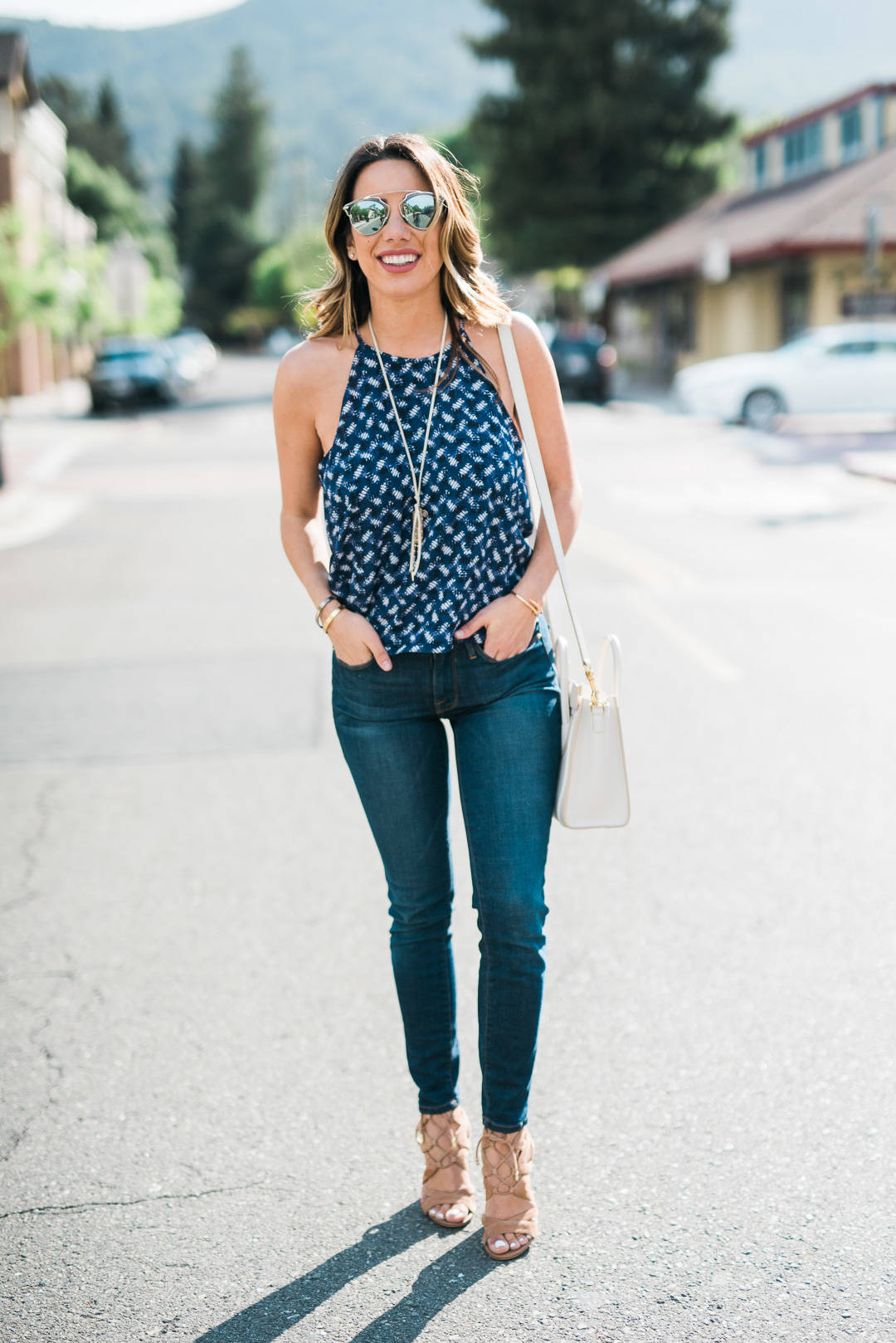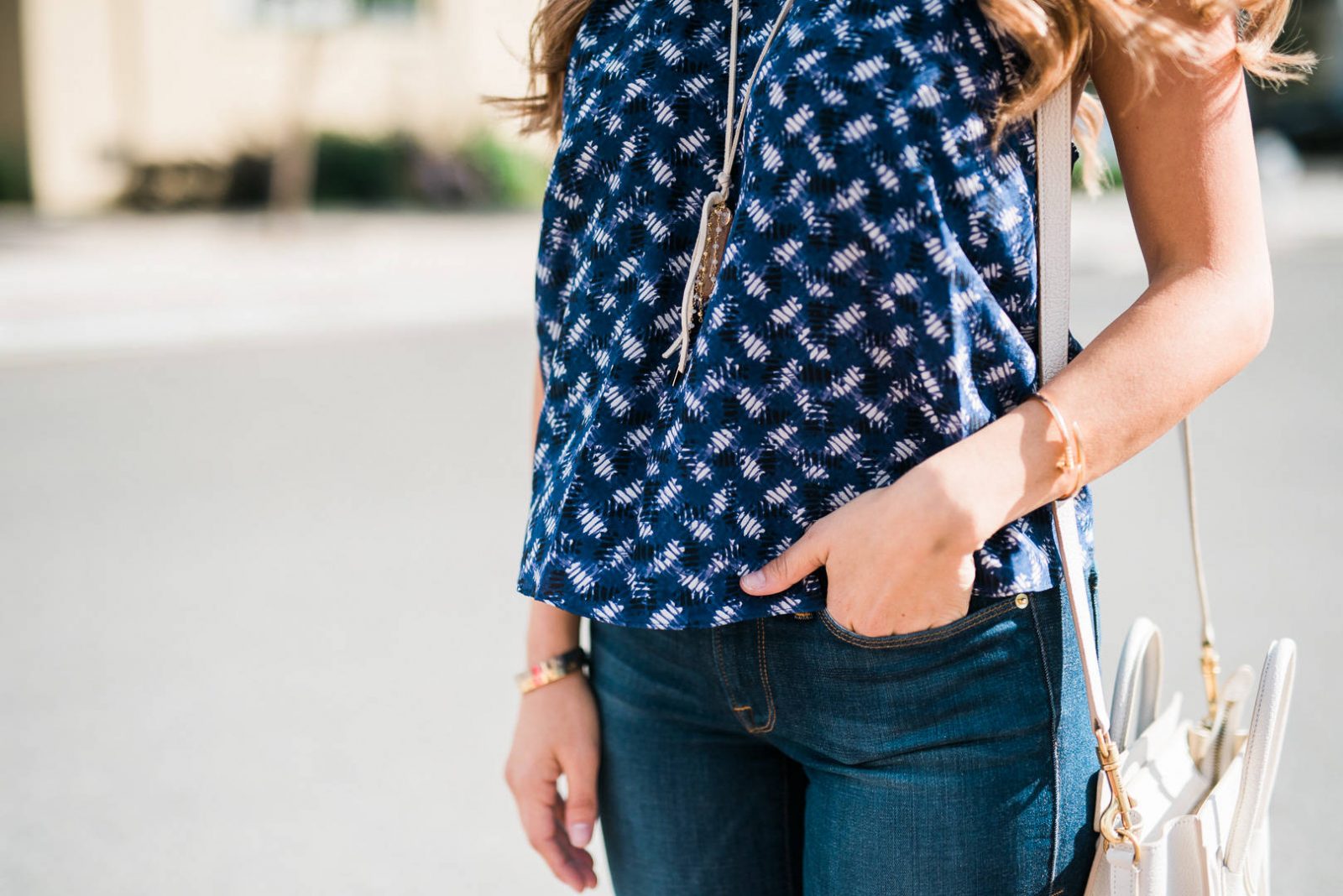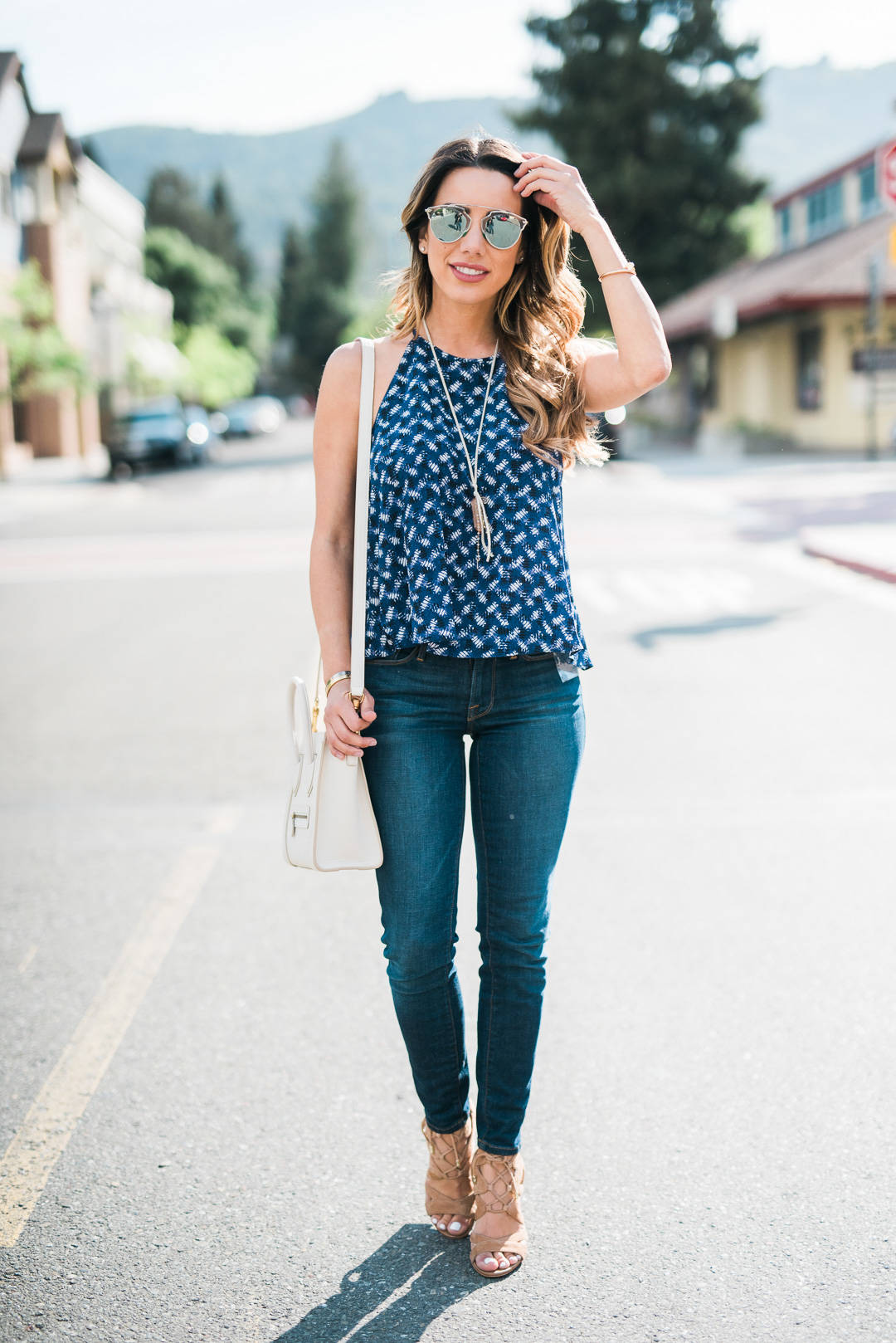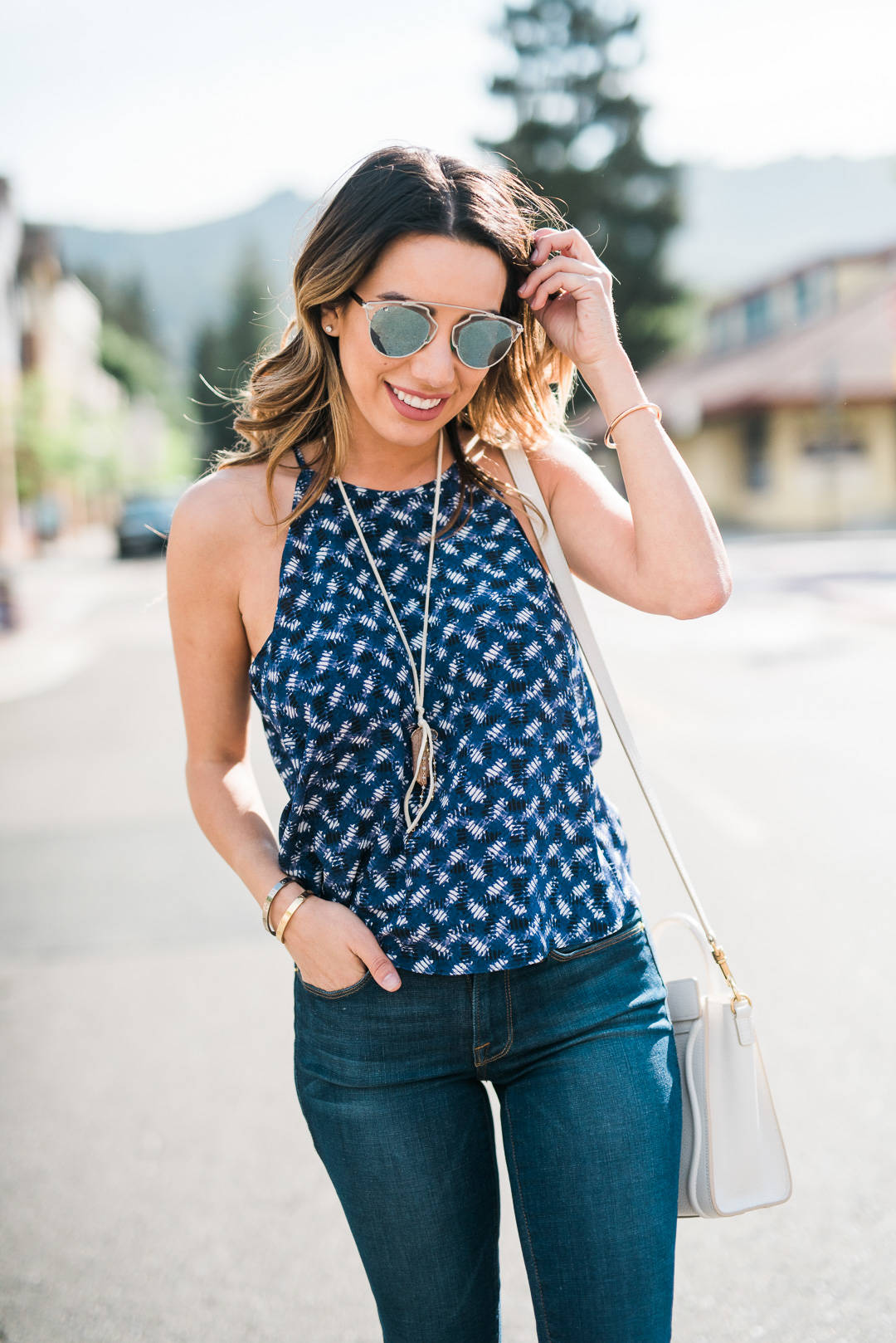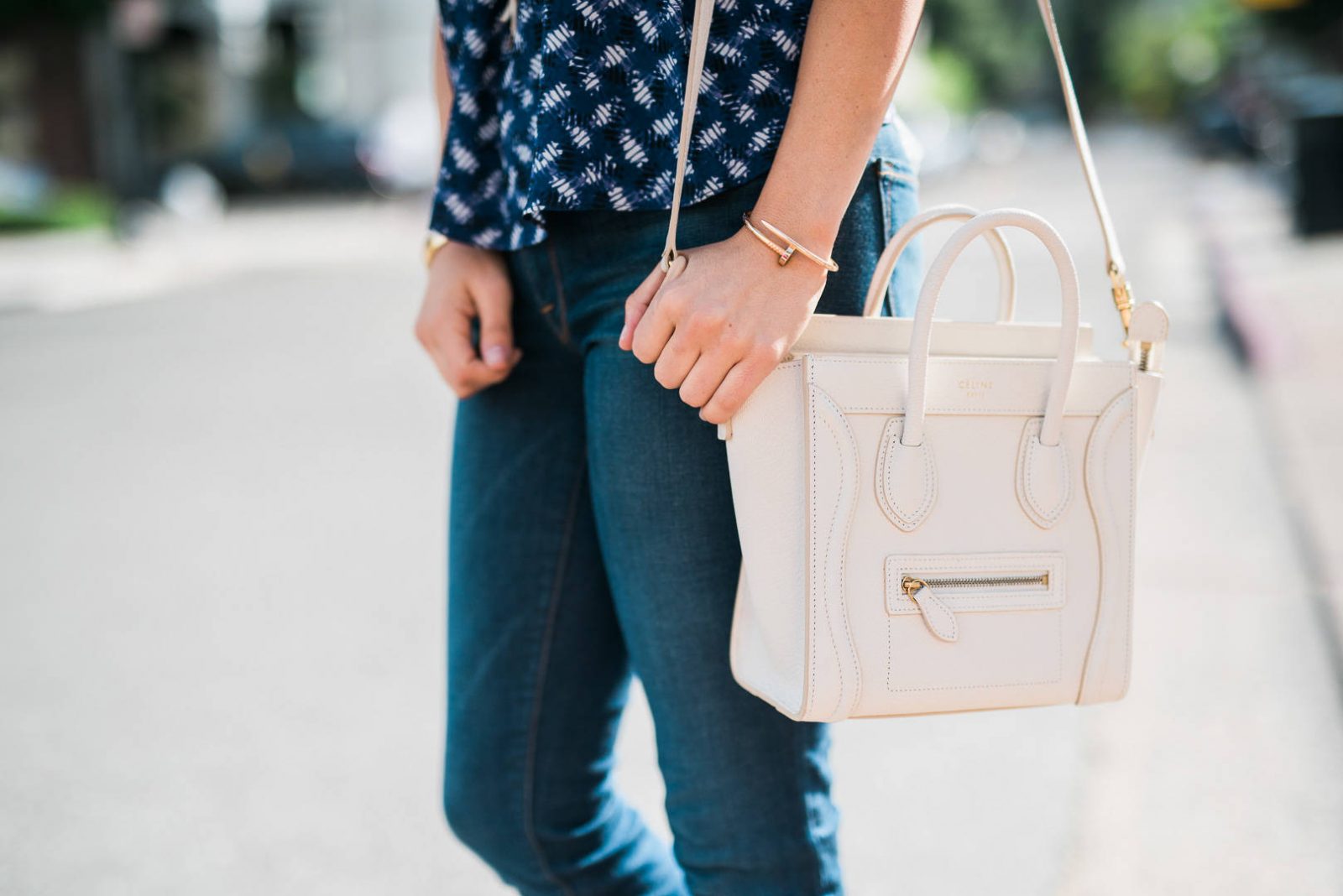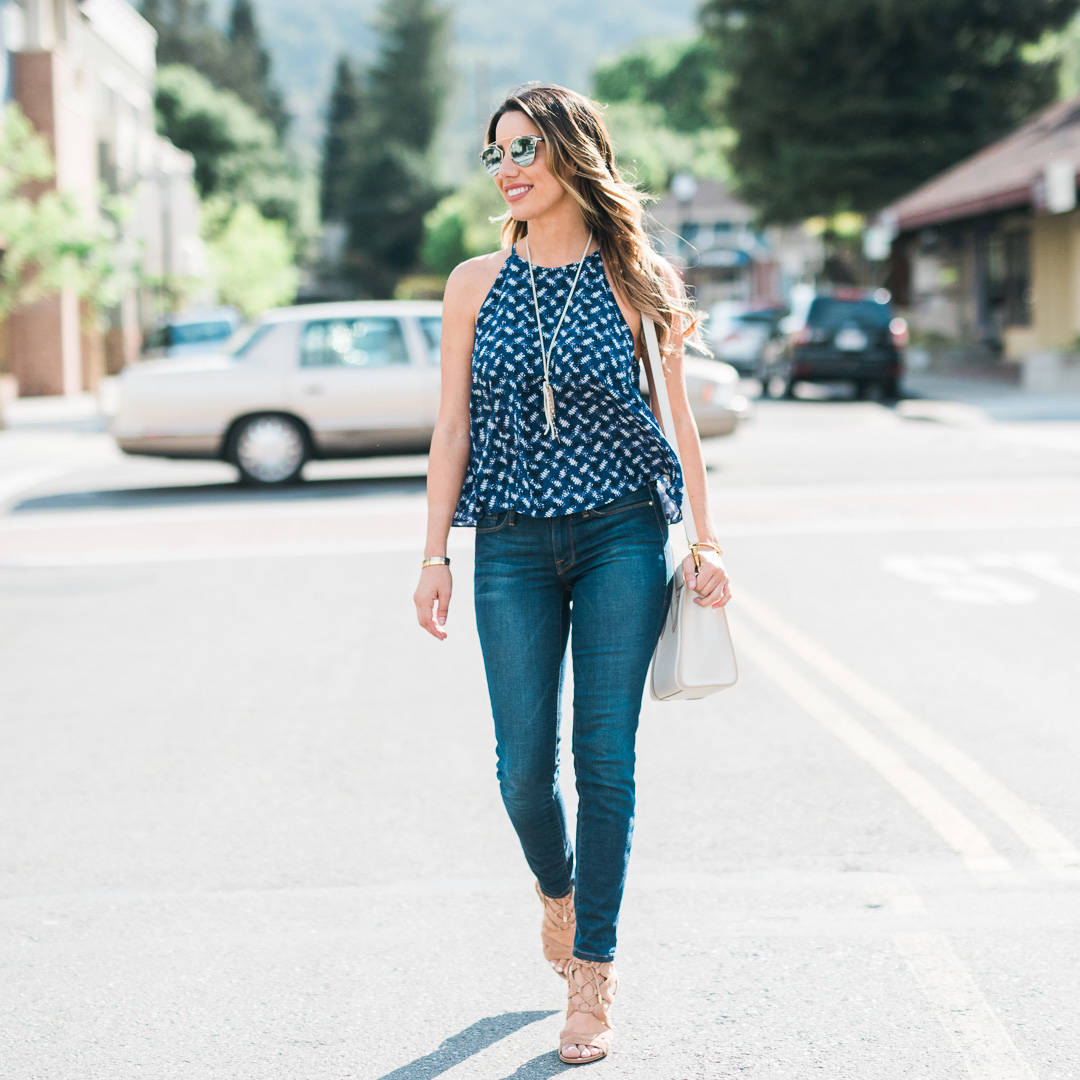 Blouse: Rebecca Taylor (similar here & here), Denim: Frame, Shoes: Sam Edelman, Sunglasses: Dior, Bag: Celine
The weather in San Francisco has been so hot & cold lately! I even had to bring back out my denim for those chilly spring days we've experienced.
I recently bought these Frame denim and have been wearing them lots lately. I usually tend to go for darker wash denim, as it's super flattering.
I finally got my new spring/summer bag! I've been eyeing the white nano from Celine for a long time and got my hands on it at last! I wear my black one so often (my all-time favorite bag!) so I thought white would be the perfect pick.
This Rebecca Taylor blouse from Flaunt Boutique is super cute and the print comes in other style blouses and dresses as well! I'm more than happy to put on these Sam Edelman sandals any chance I get, with dresses, skirts or denim! I'm also lovin' the frame style of these Dior shades, especially on a sunny spring day like this 🙂
Photography: Nathalie Bize