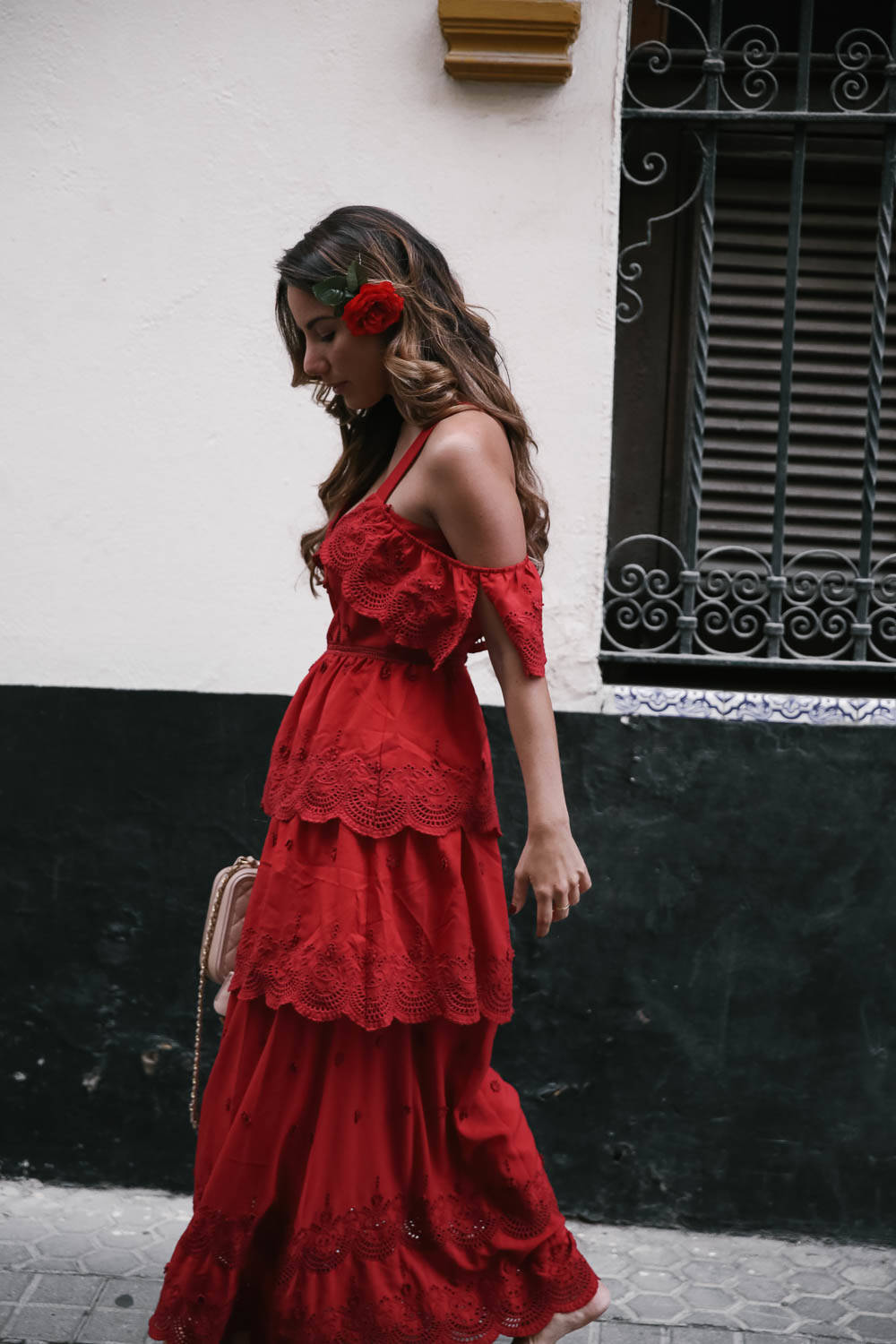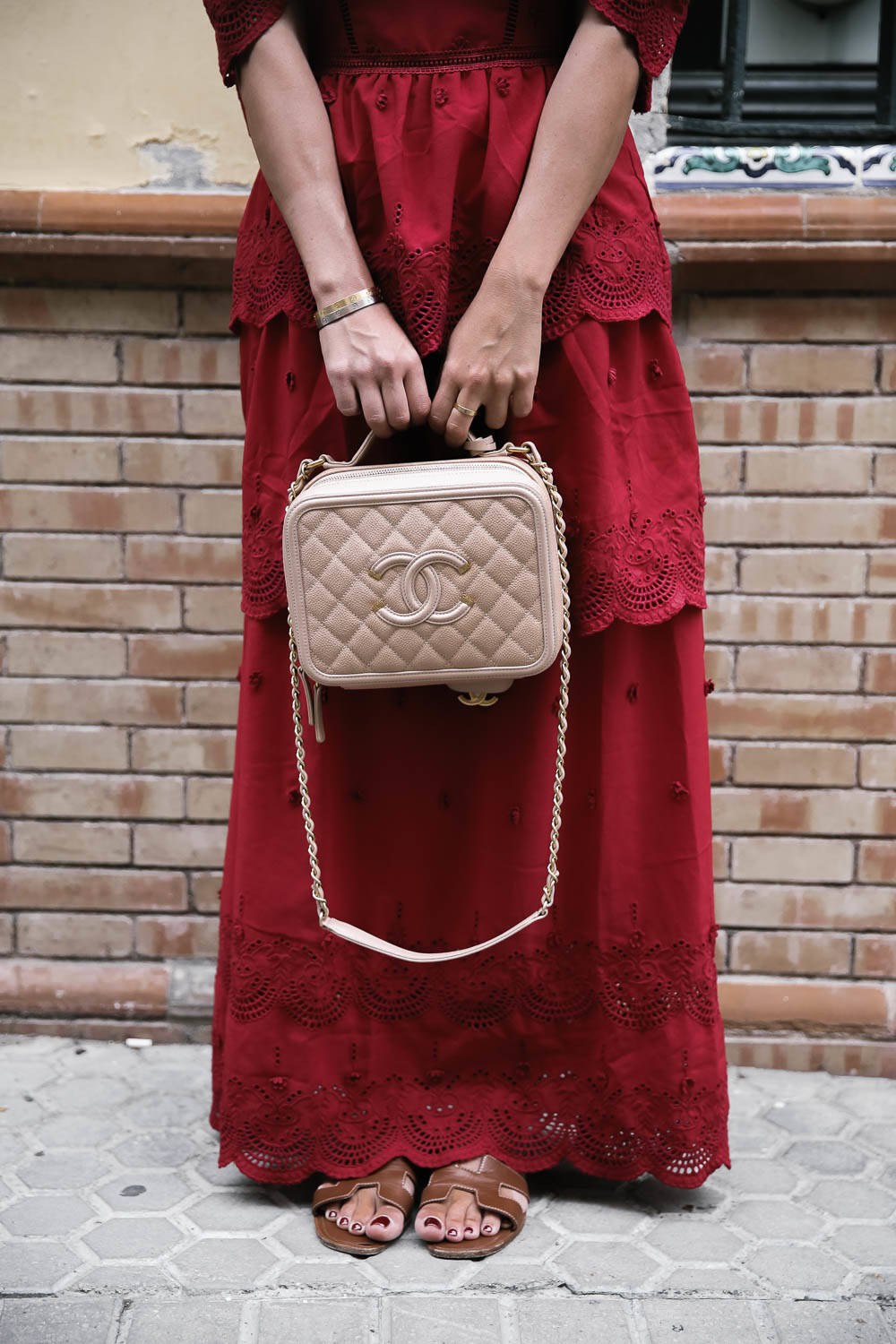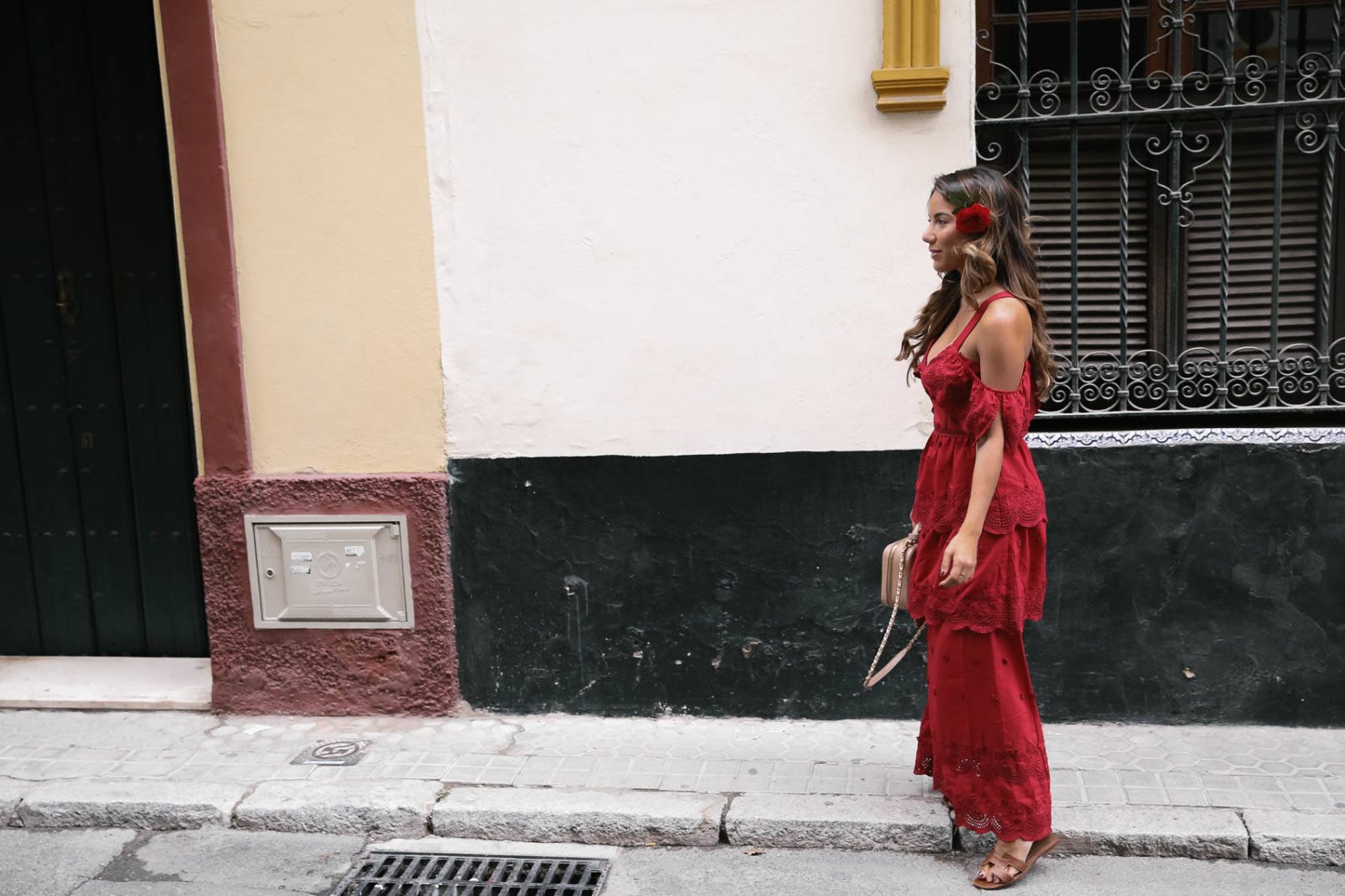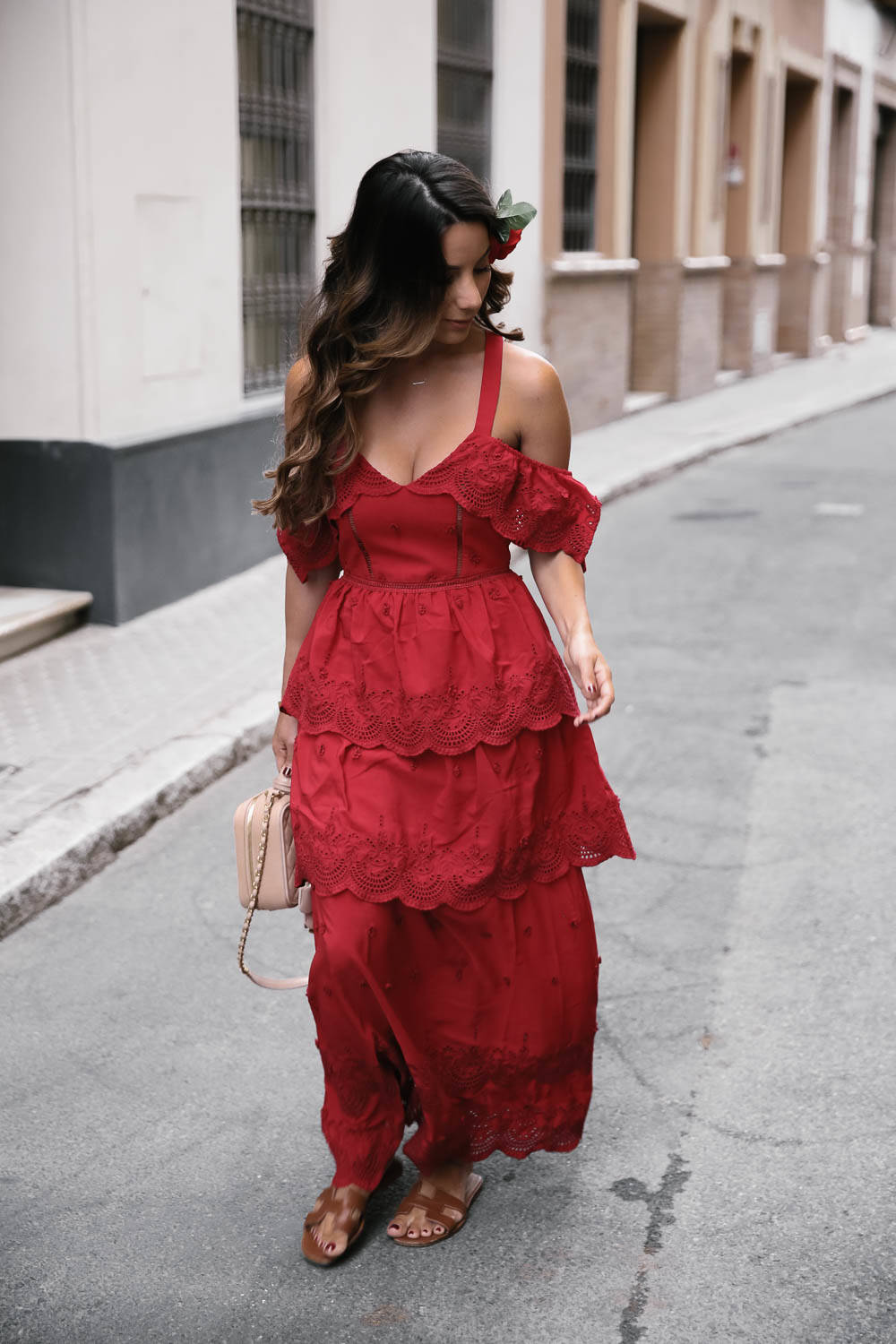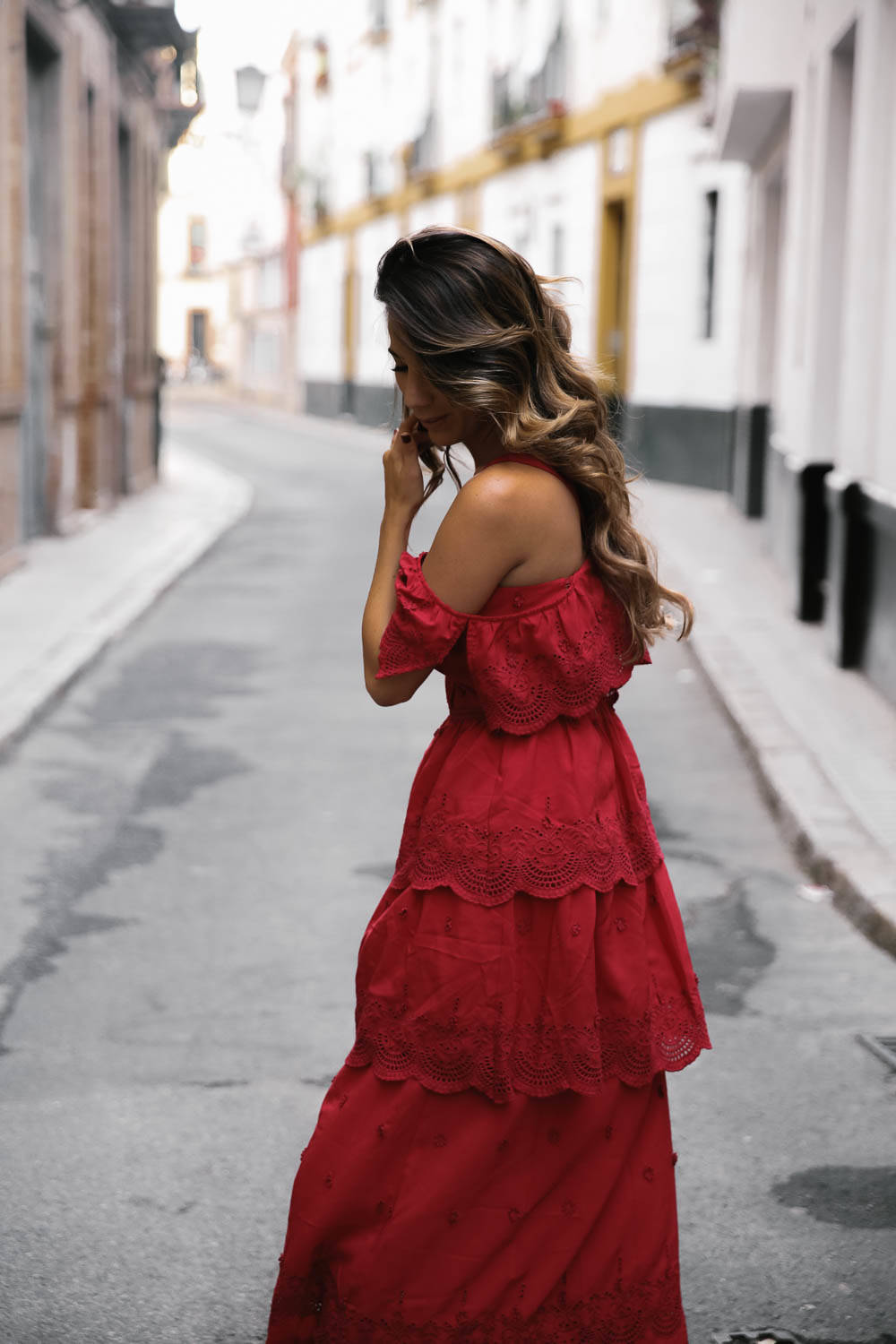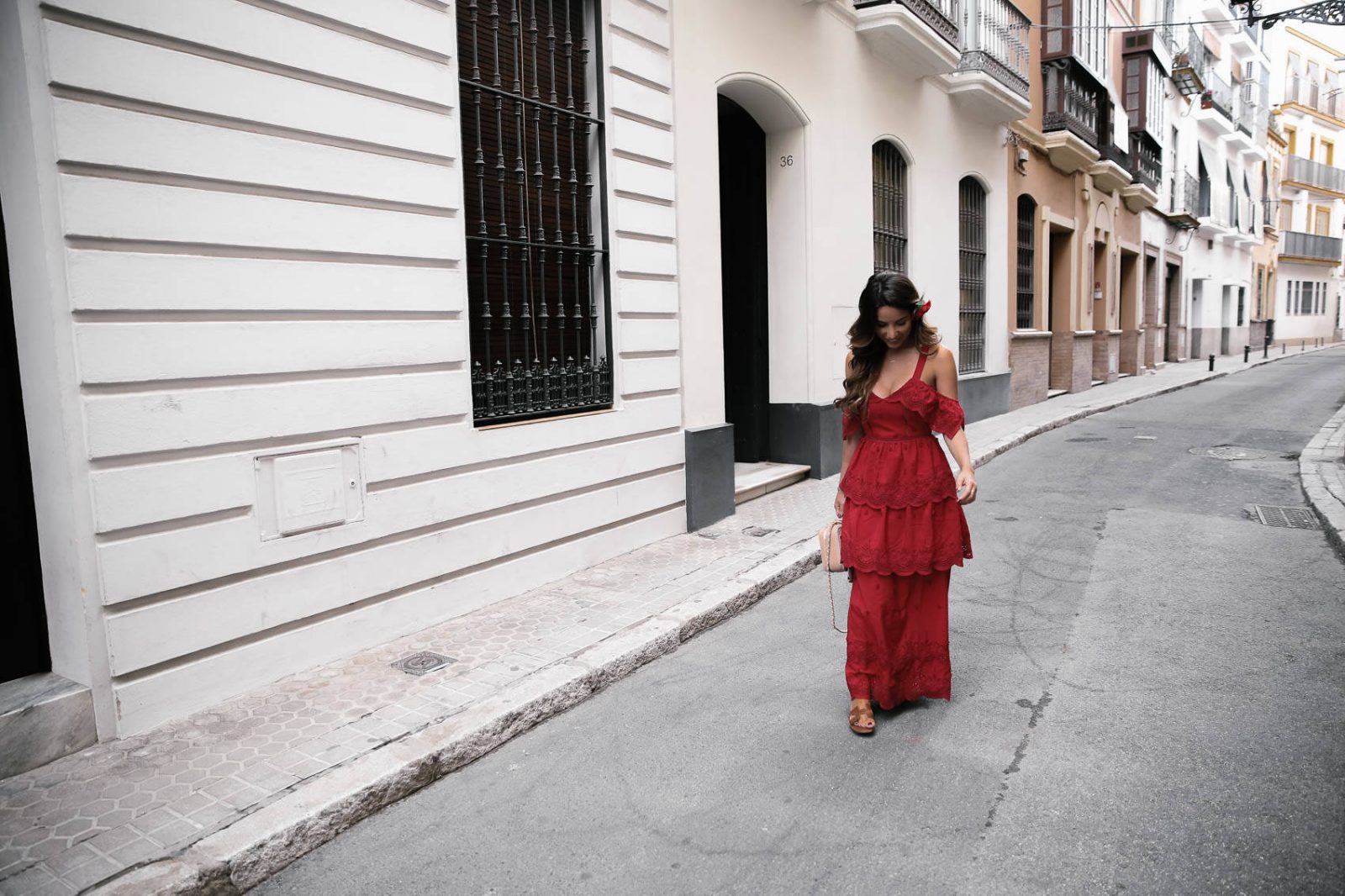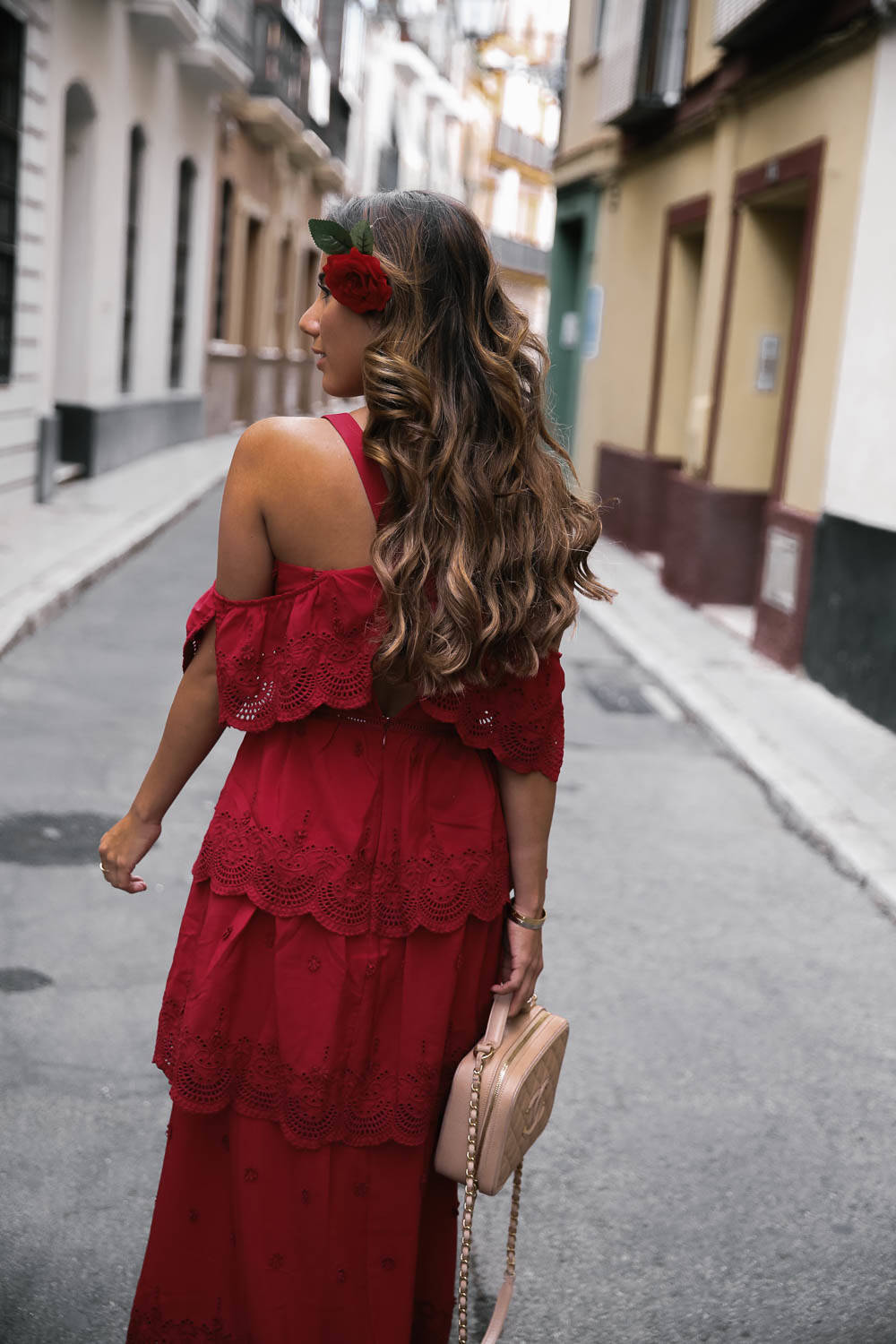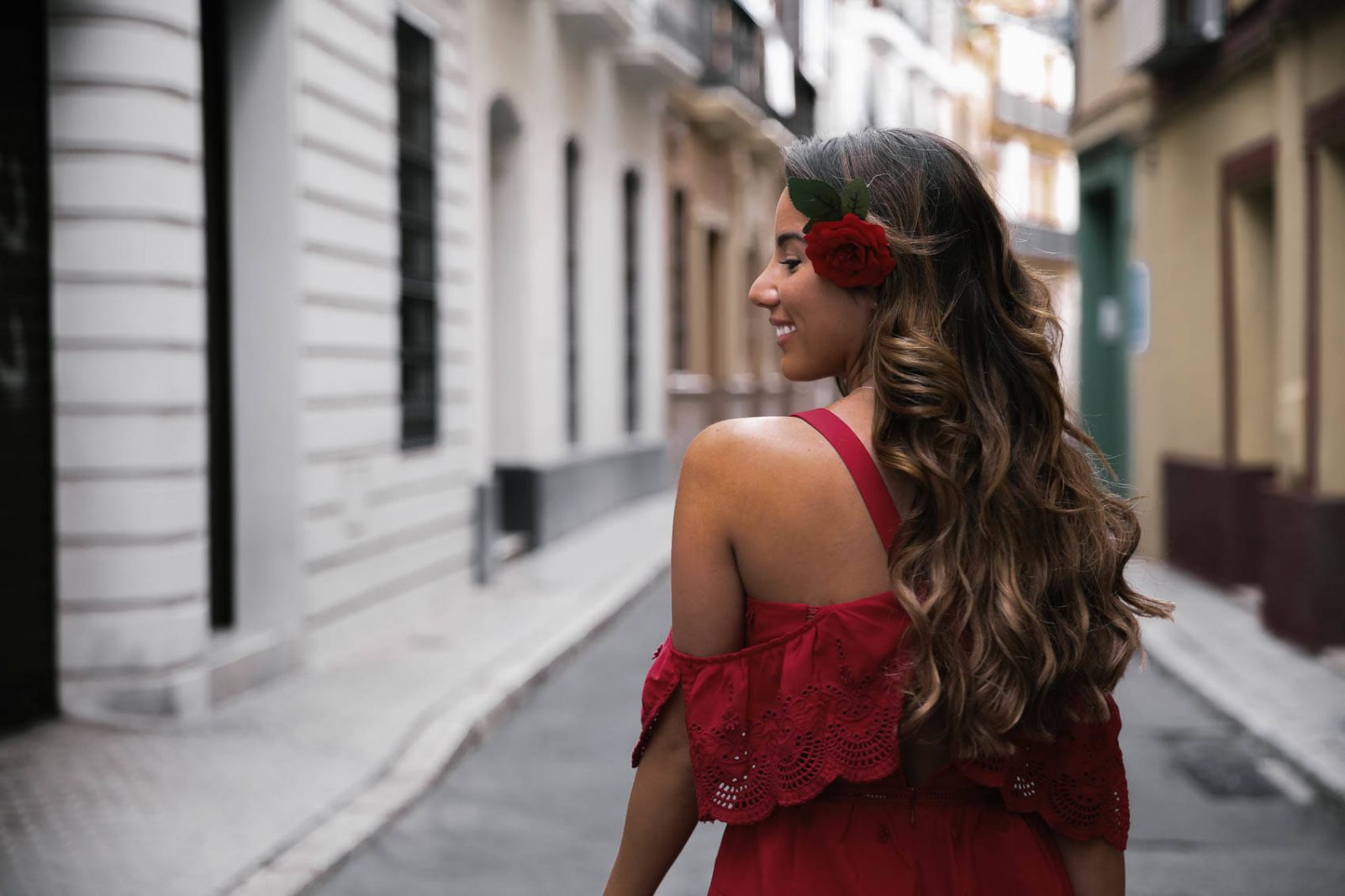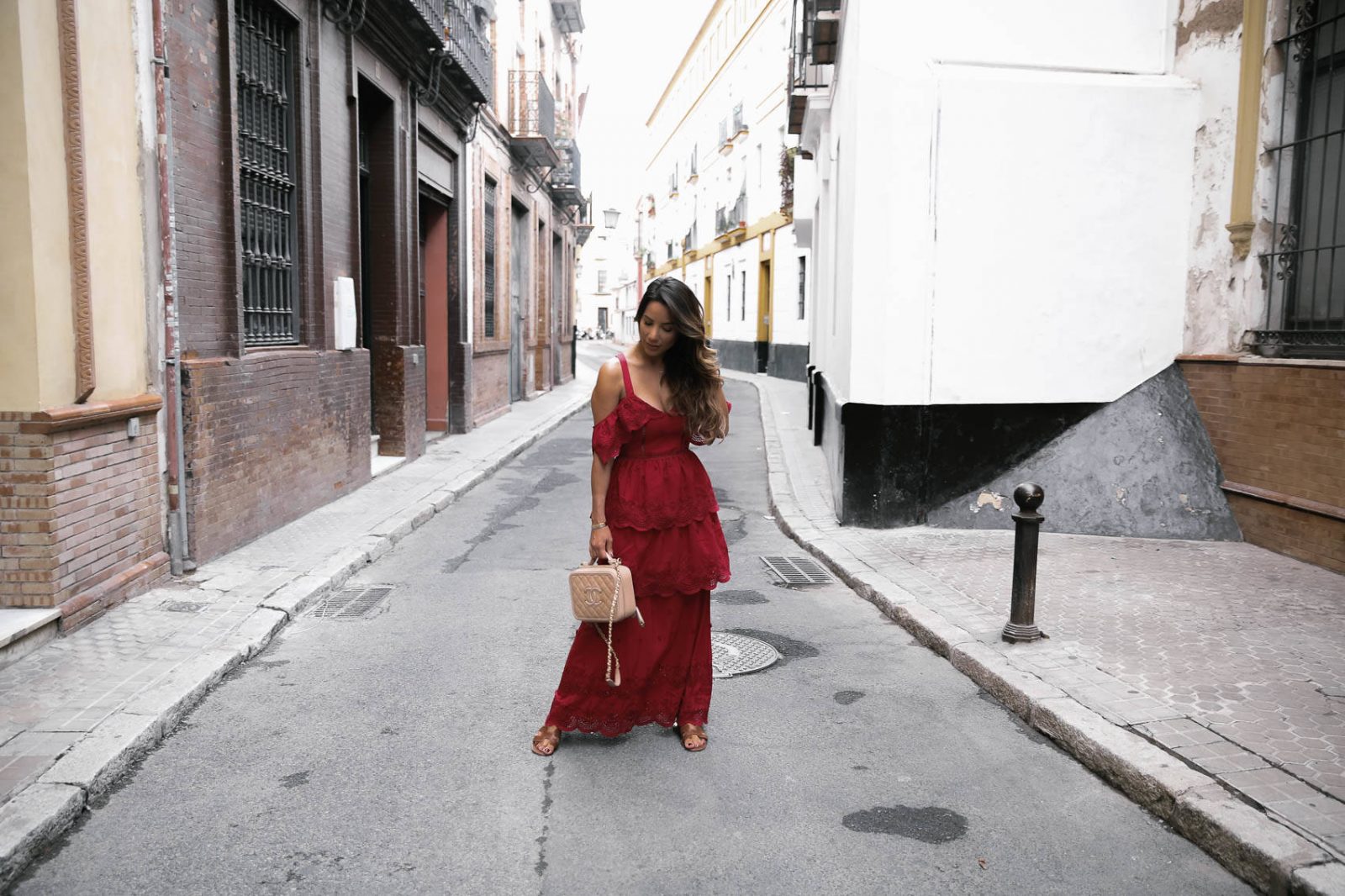 Dress: Self Portrait, Sandals: Hermes, Bag: Chanel
For one of our nights in Sevilla, Spain, we decided to check out some Flamenco music/dance! Flamenco is a native art form to many regions of Spain and it's a top must-see if you're ever there. Flamenco performances include singing, guitar playing, clapping, finger snapping and dance and when it's all put together it's so fun to watch! It's one thing to see it on T.V but watching it live just gave me the goosebumps it was that amazing! I definitely felt more cultured after watching some Flamenco.
My Flamenco inspired outfit included this raspberry red off the shoulder maxi dress. Guys, I obsessed over this dress for a couple of weeks before I gave in and bought it. It was the perfect dress with the skirt tiers and broderie detailing for Spain, and it definitely was Flamenco inspired! The Flamenco dancers of course wear these kitten heels to perform but I wanted to casual it down with my tan Hermes sandals. I wanted to give it a more causal look like still being comfy walking around all of those uneven roads in Spain. If any of you are ever in Spain make sure to stop and see a Flamenco show!
I've added some other favorite Self Portrait Dresses that will be perfect for the holidays below!

Photography: Andrea Posadas