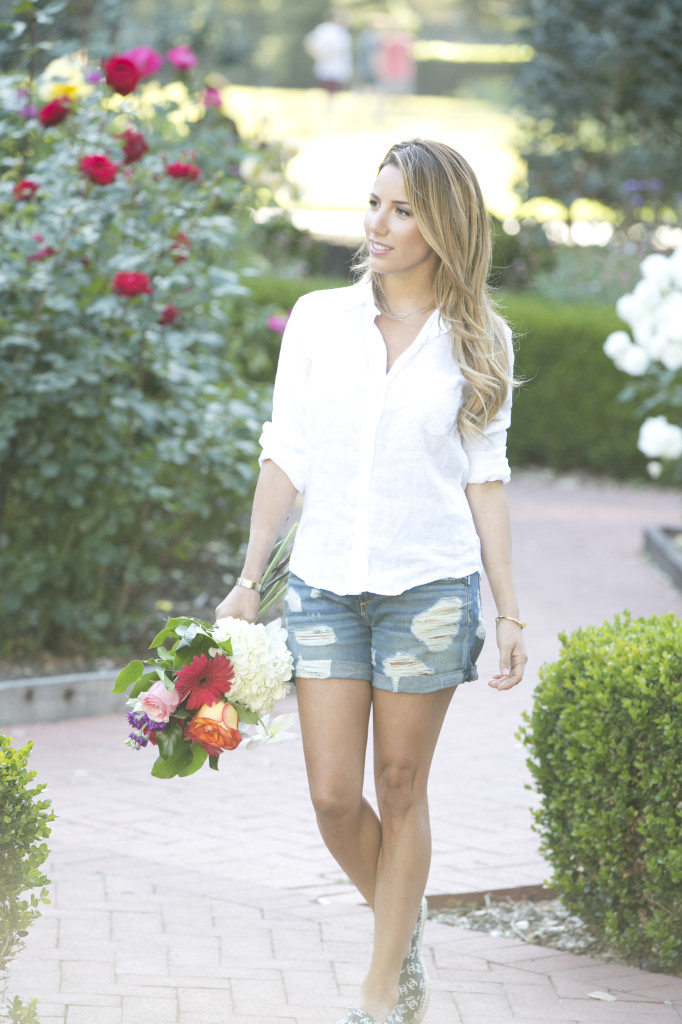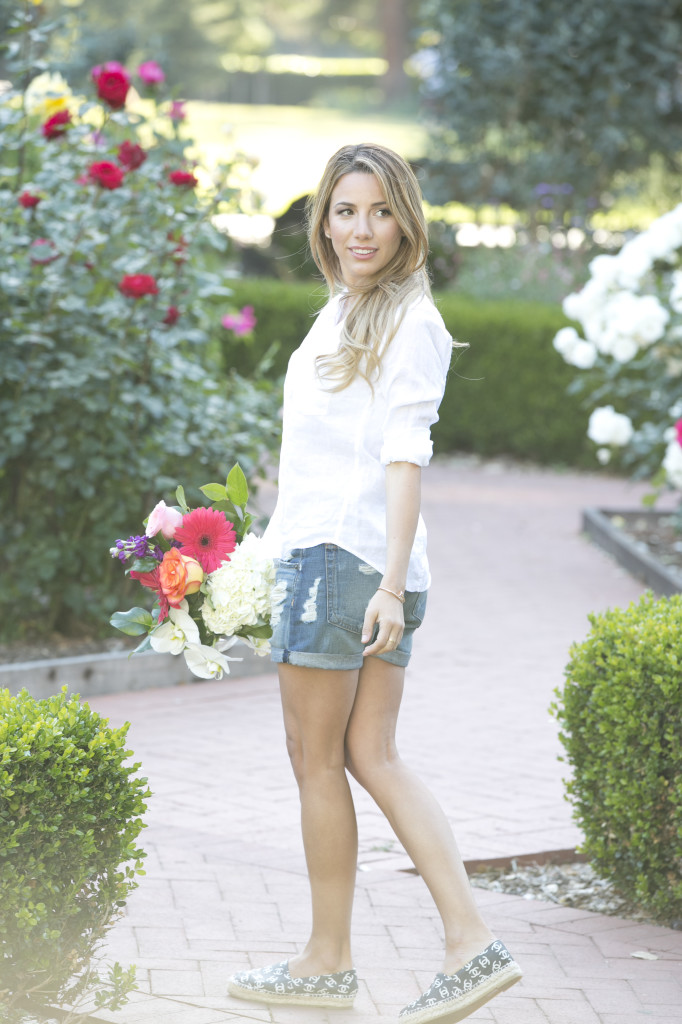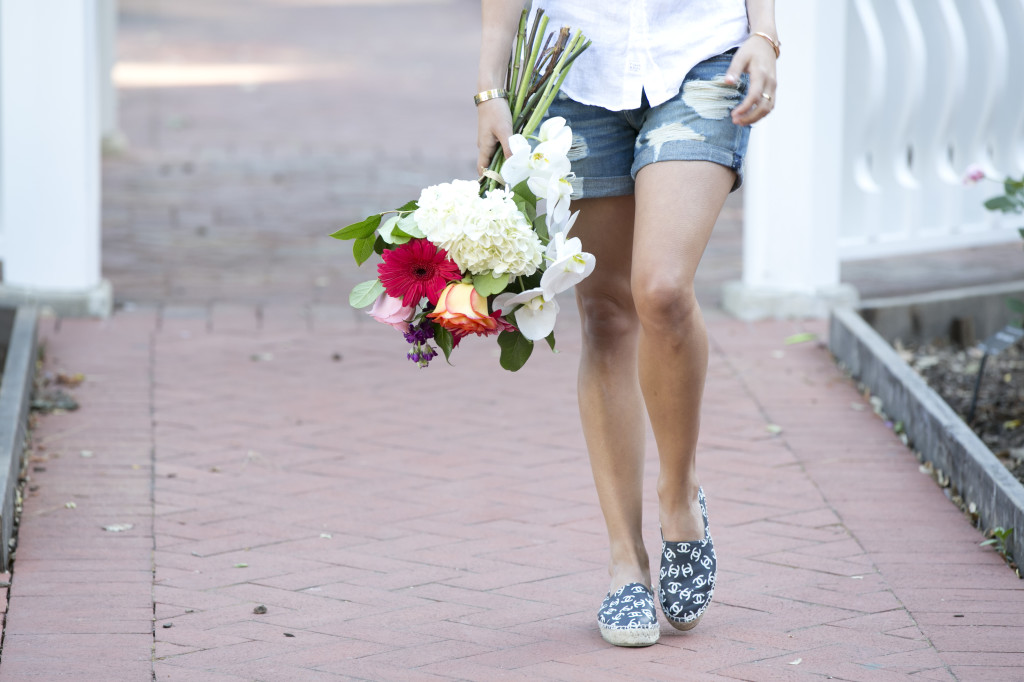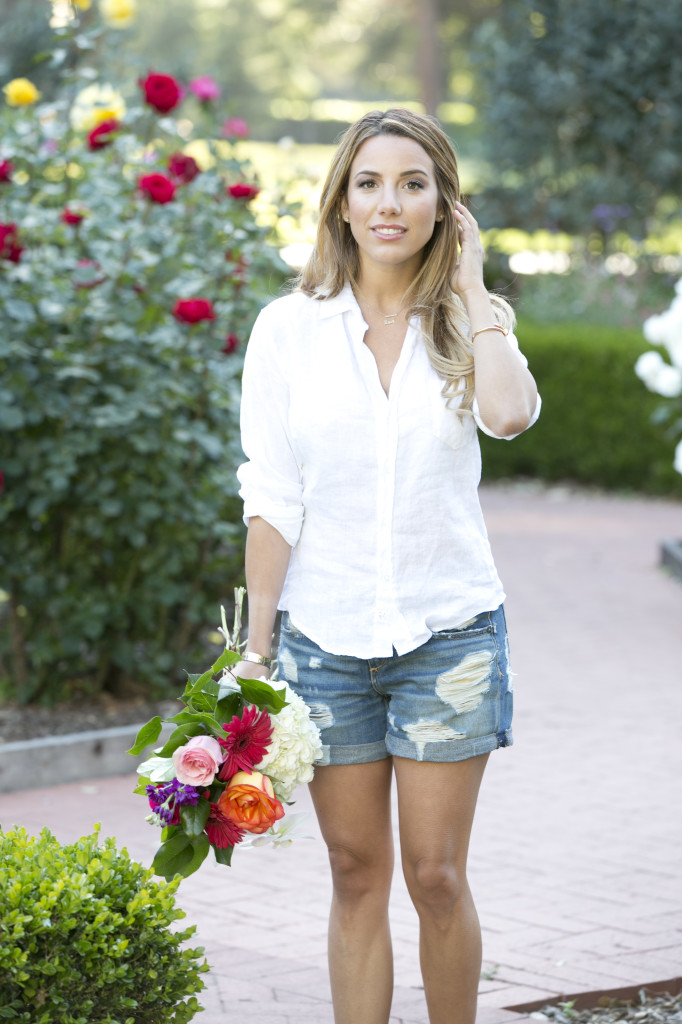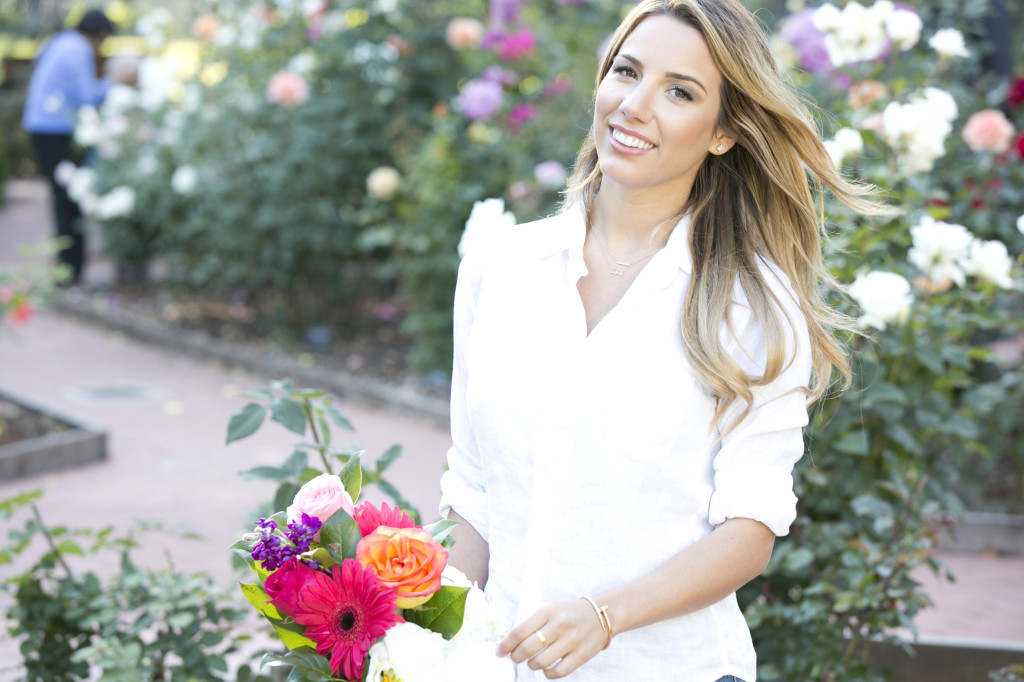 Top: Frank & Eileen | Shorts: Rag & Bone | Shoes: Chanel
If you can't tell, I am so ready for summer and this casual, everyday look is a perfect one for summertime (or that beautiful, warm spring day!).
This white top is by Frank & Eileen
who happen to make my all-time favorite button downs. I'm loving these Rag & Bone boyfriend denim shorts. These shorts do run a bit big so I went a size down for a perfectly fitted look. I can't get enough of these comfy Chanel espadrilles.
I've got fresh blooms in hand, which are my favorite accessory because they always brighten up my day and any room 🙂
I'm also looking forward to my birthday tomorrow! Yet another year older, but I'm super excited to see what 26 has in store. Stay tuned to see where I'll be celebrating this weekend…
Photography: Charlie Couch