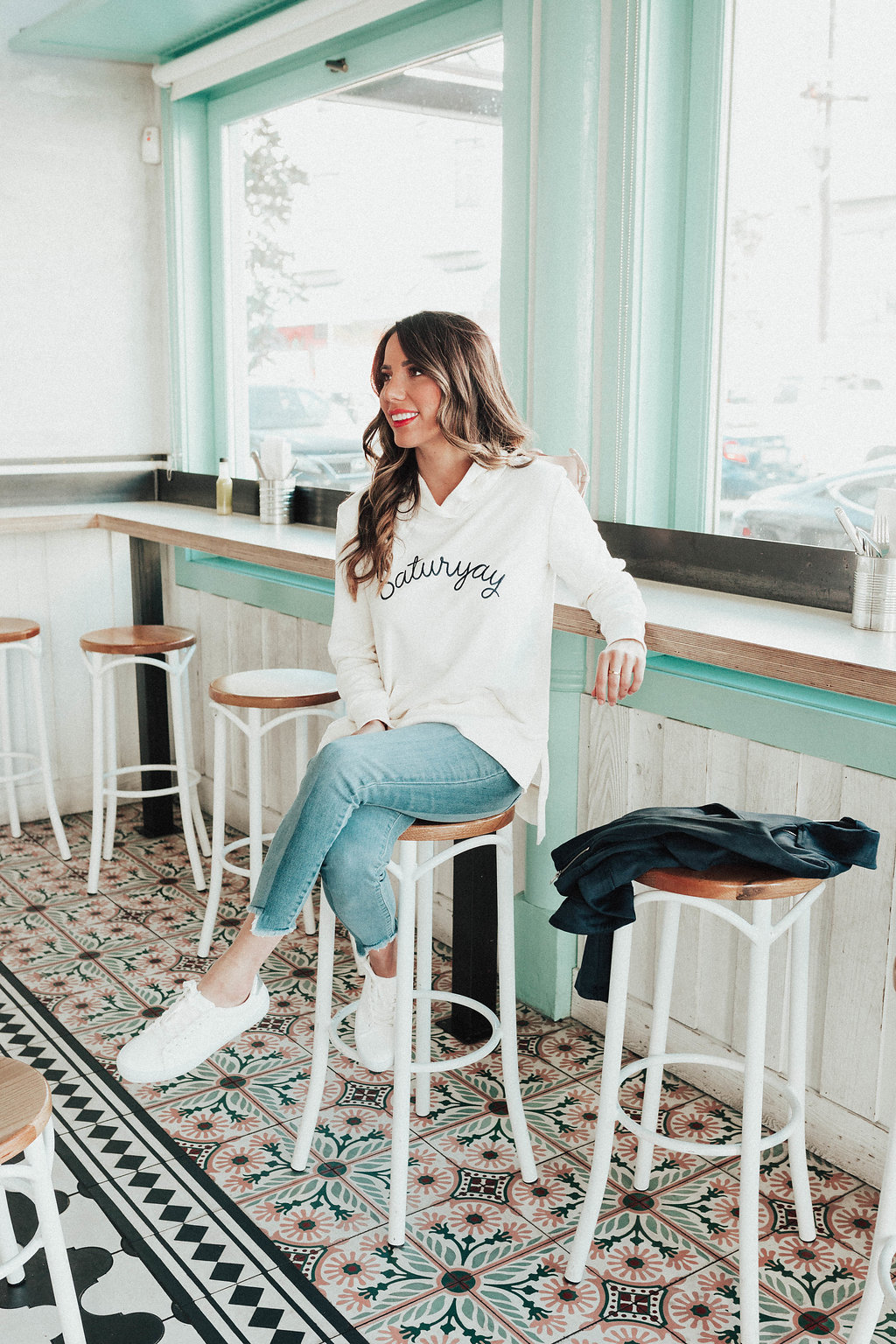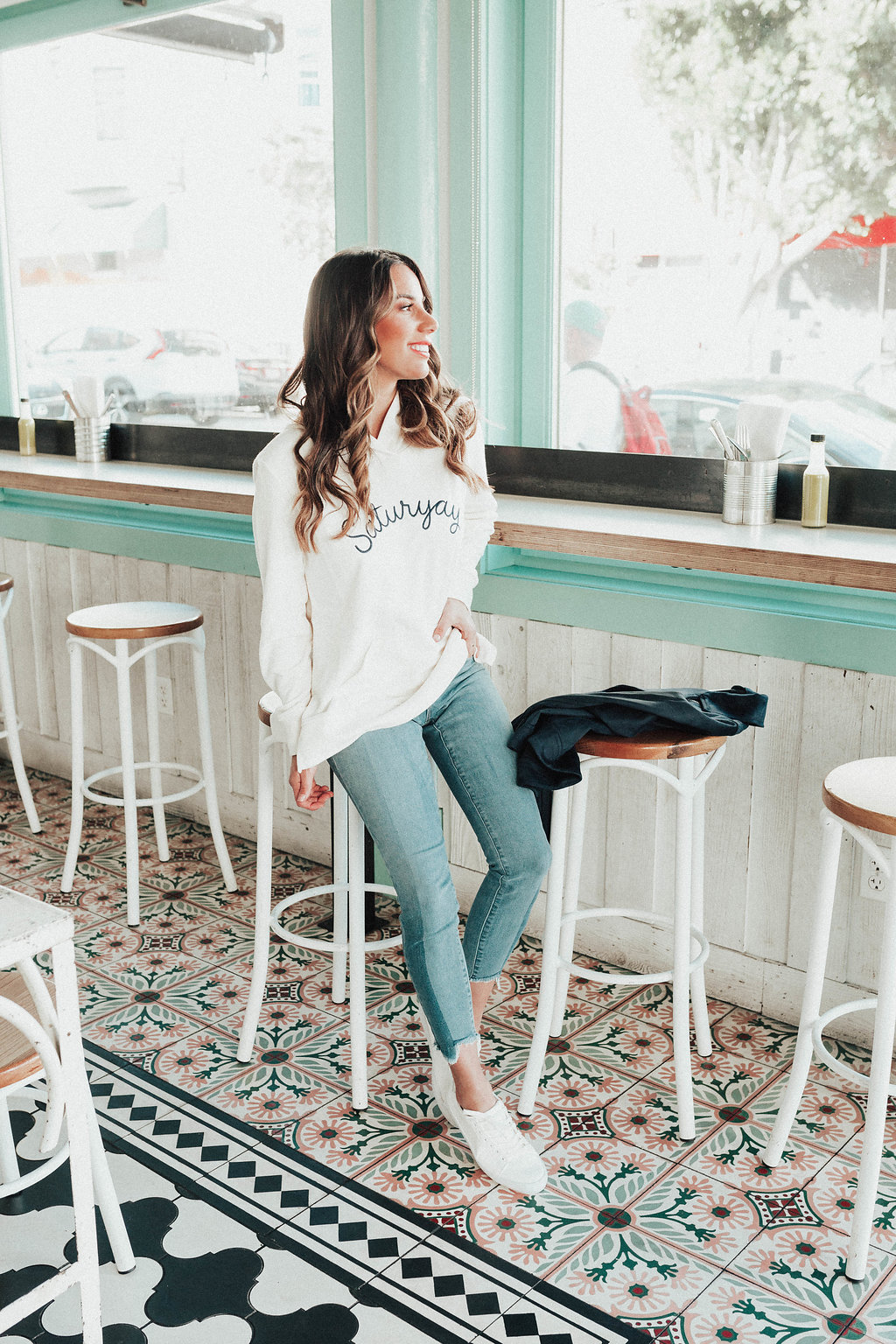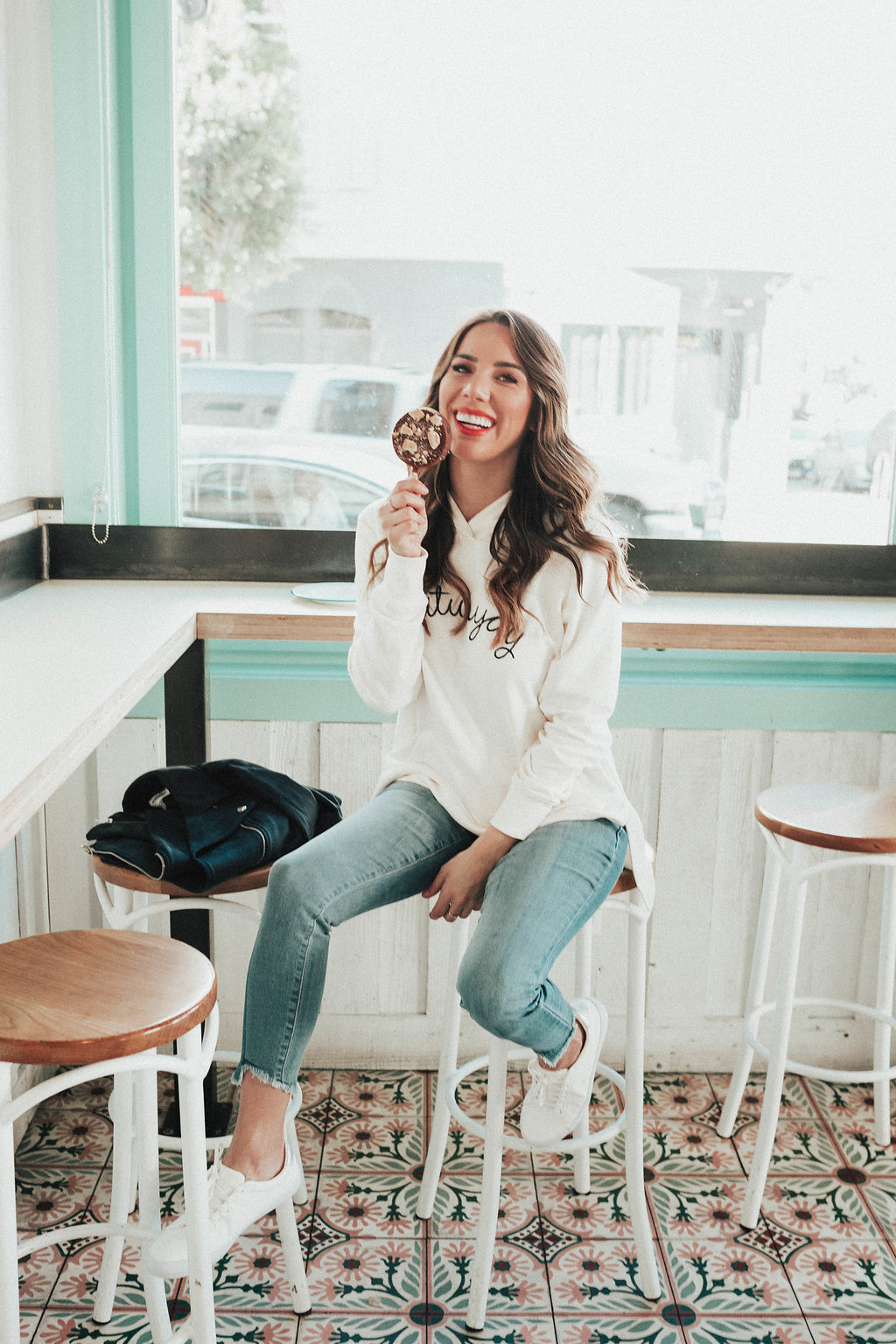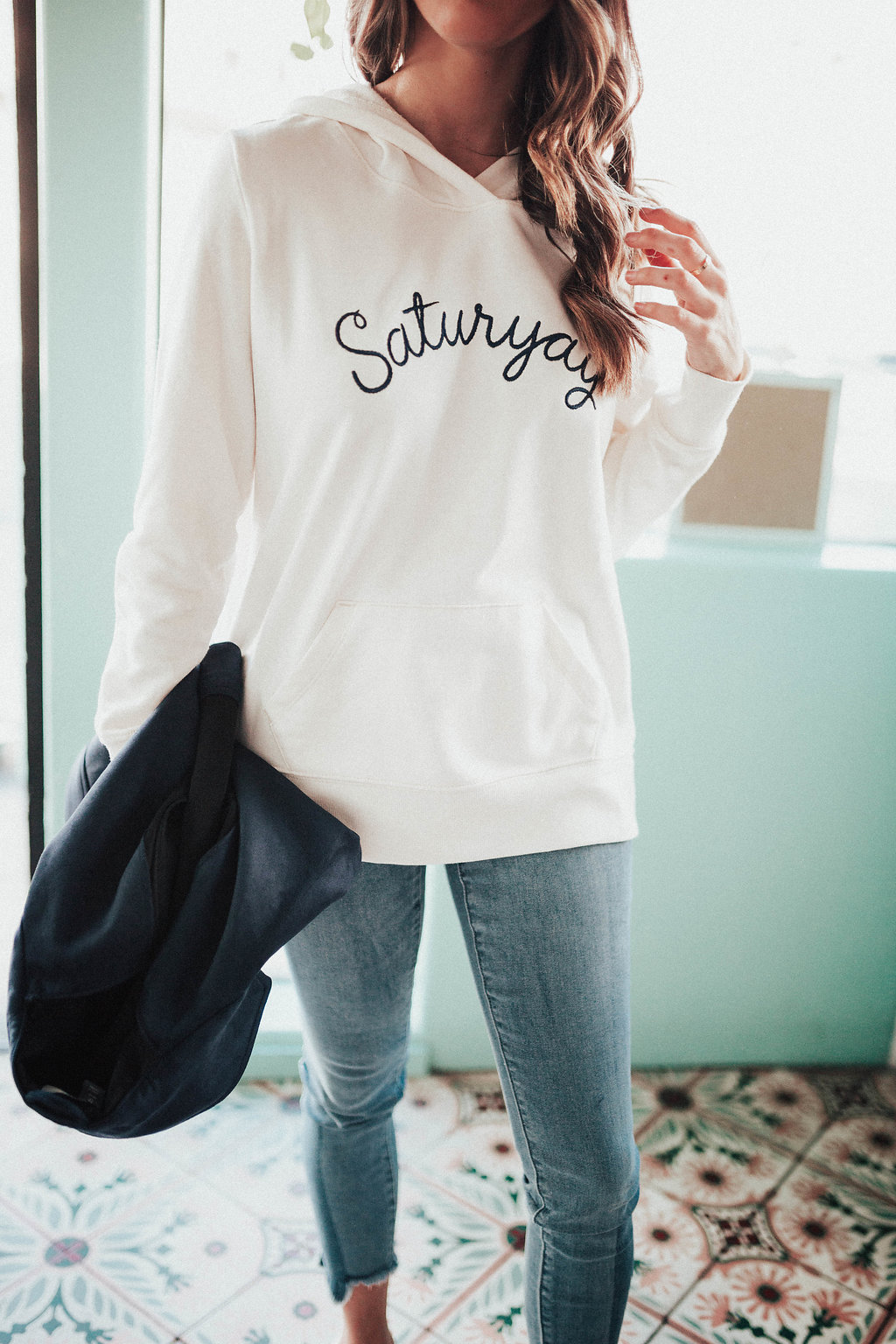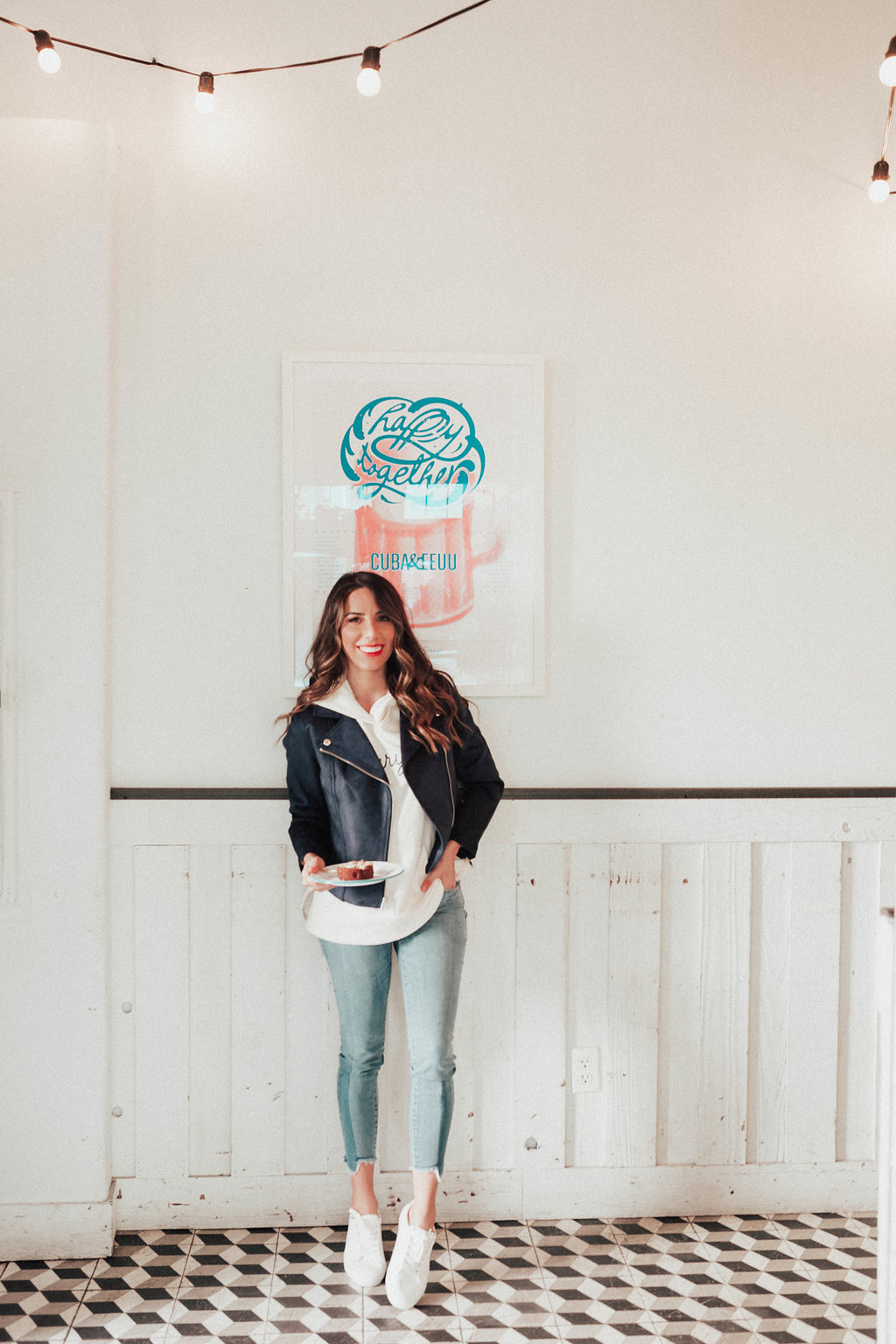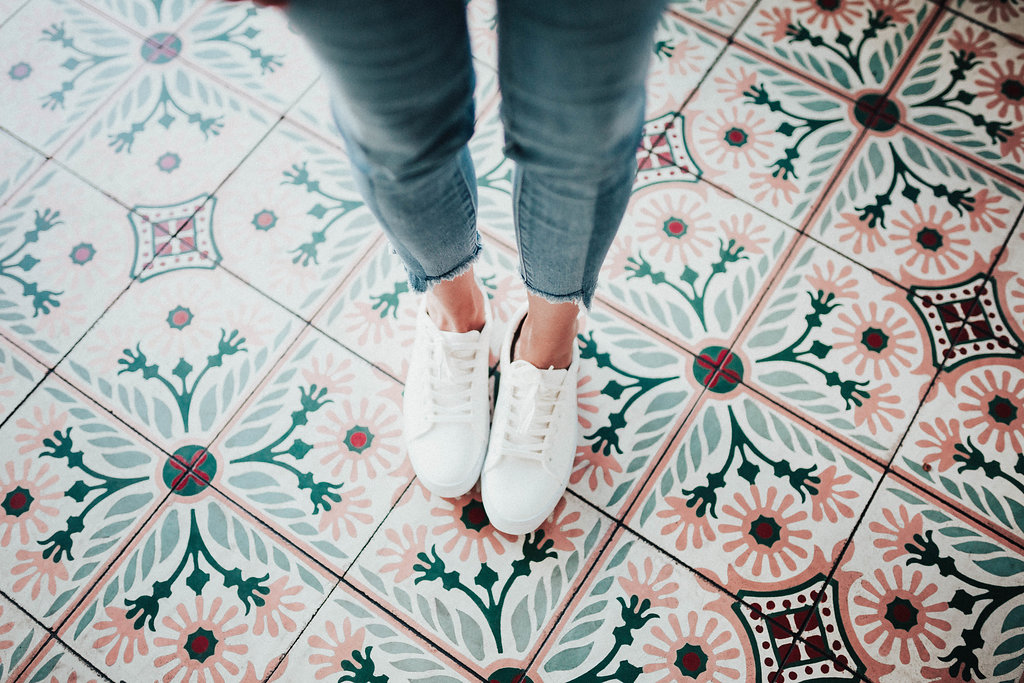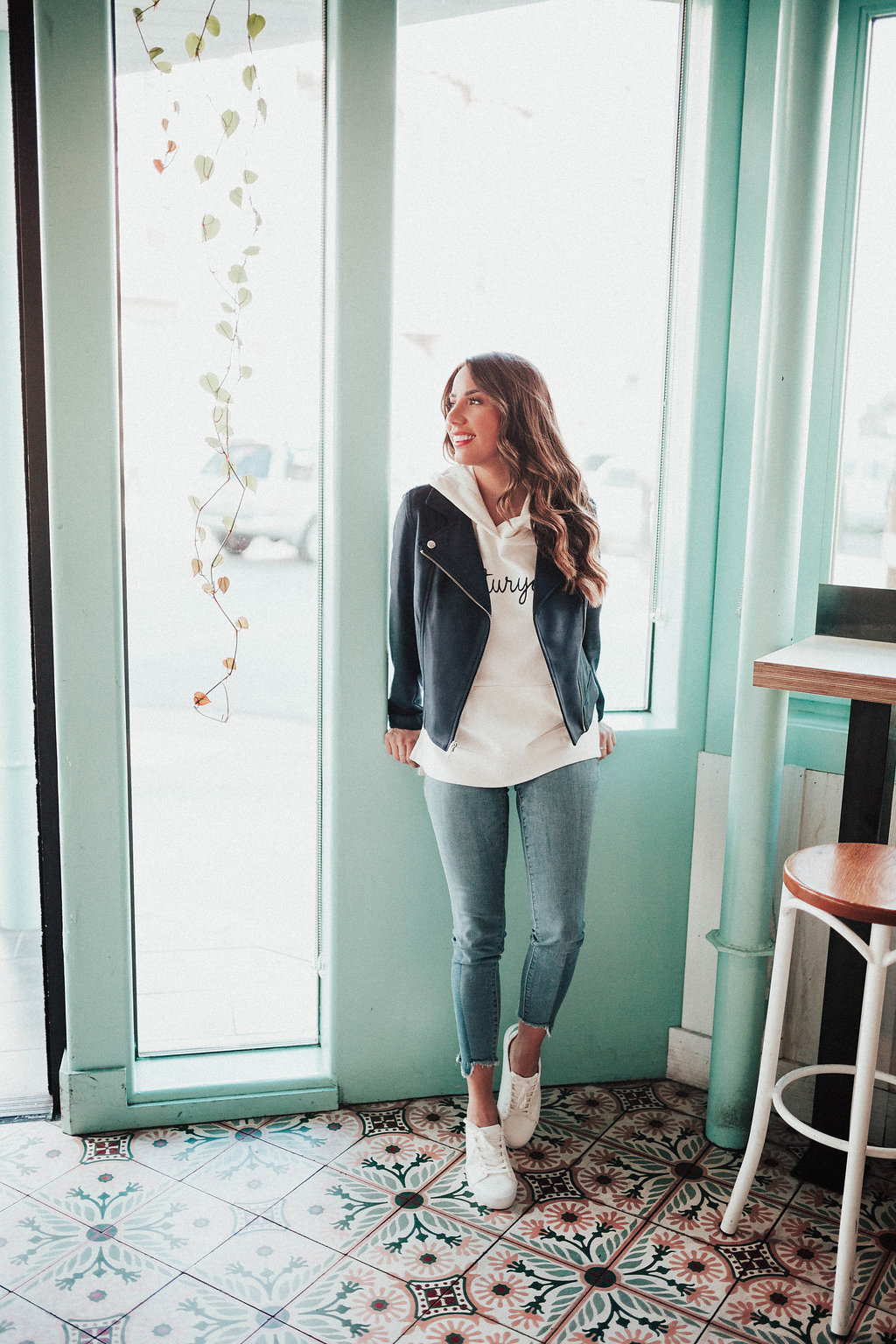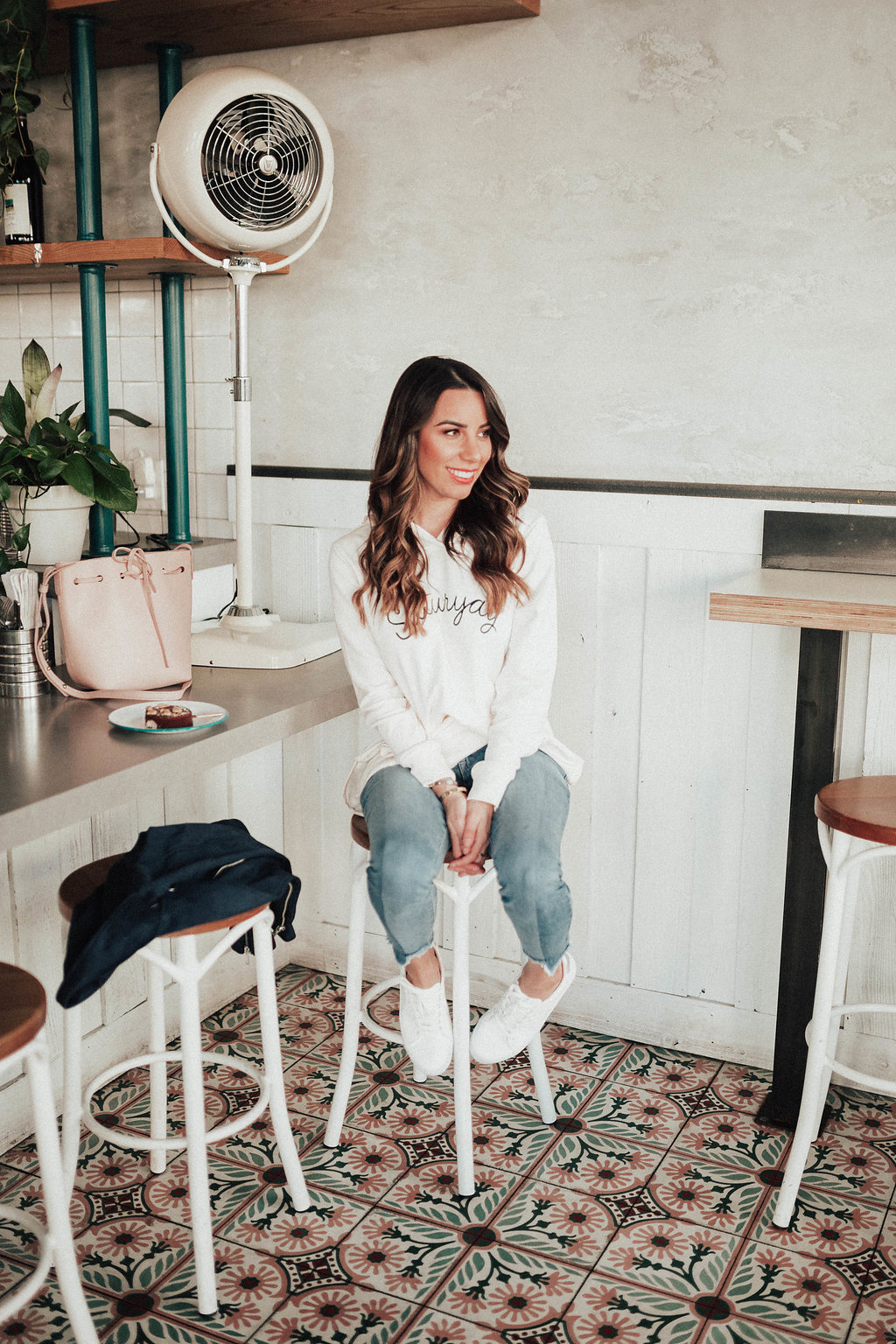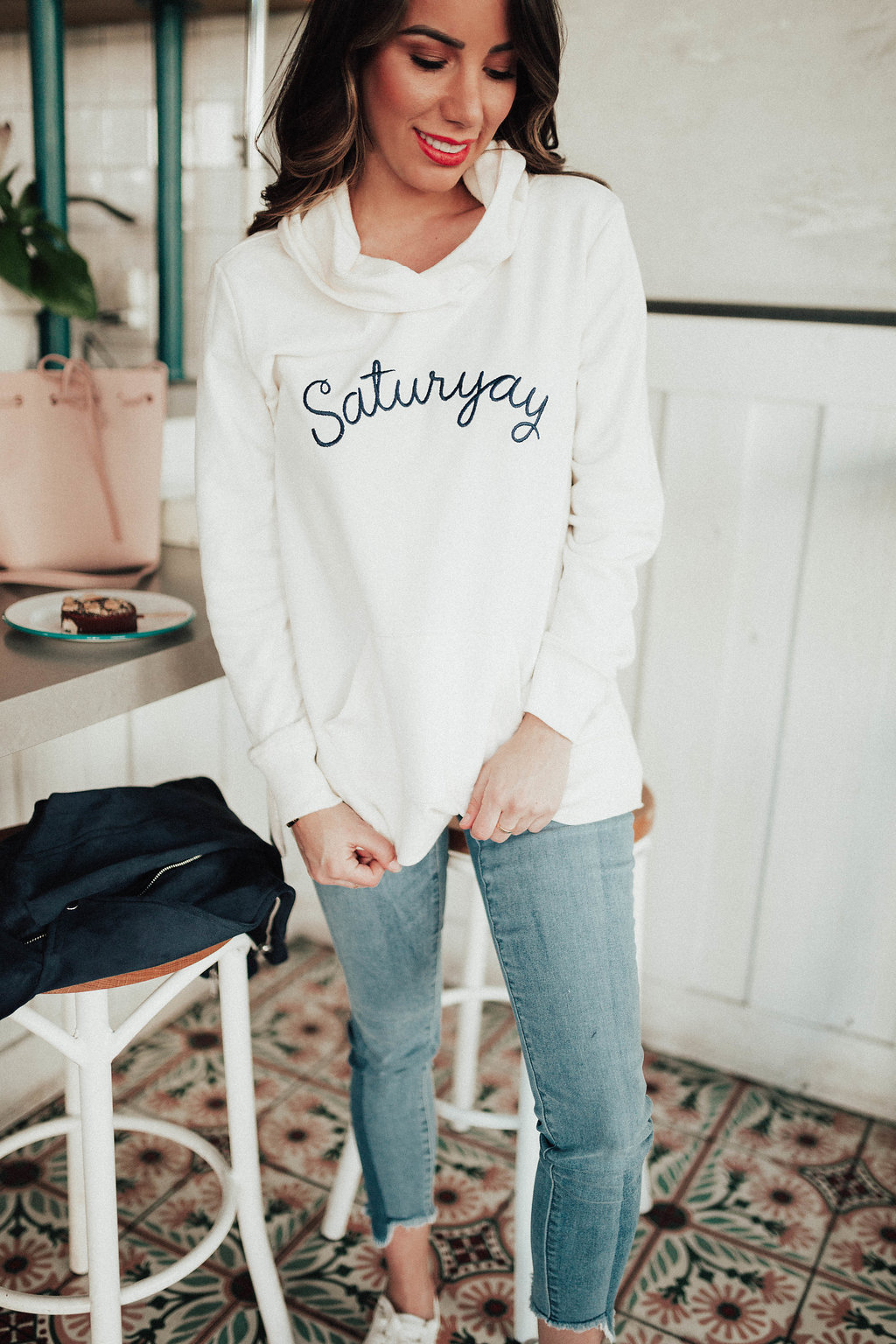 How amazing was this warm weekend in San Francisco? I traded in my typical cup of boba for a Moon Bar from Media Noche, always a must stop for me when I'm in the Mission!
Being a huge denim lover, I always try and mix things up while experimenting with different styles like this Two-Toned pair from Old Navy. The raw-edge hem shows off the perfect amount of ankle. Even more so for me as they come in petite as well. Always gotta keep it fresh, am I right!? I paired them with a crisp white sneaker for the ultimate city girl look! These new sneakers are so comfortable, actually more so than my designer ones! I've been wearing them non-stop since they arrived and am obsessed with how crispy white they are.
My Saturyay pullover makes my weekend style effortlessly chic, paired with this navy suede moto jacket. I had a hard time deciding which color to order because it also comes in Lilac and Rose!
Old Navy has been my go-to for preparing for a seamless transition into spring for on-trend items at the perfect price point. Check out some of the other pieces I'm loving from Old Navy below!
Thank you Old Navy for sponsoring this post.