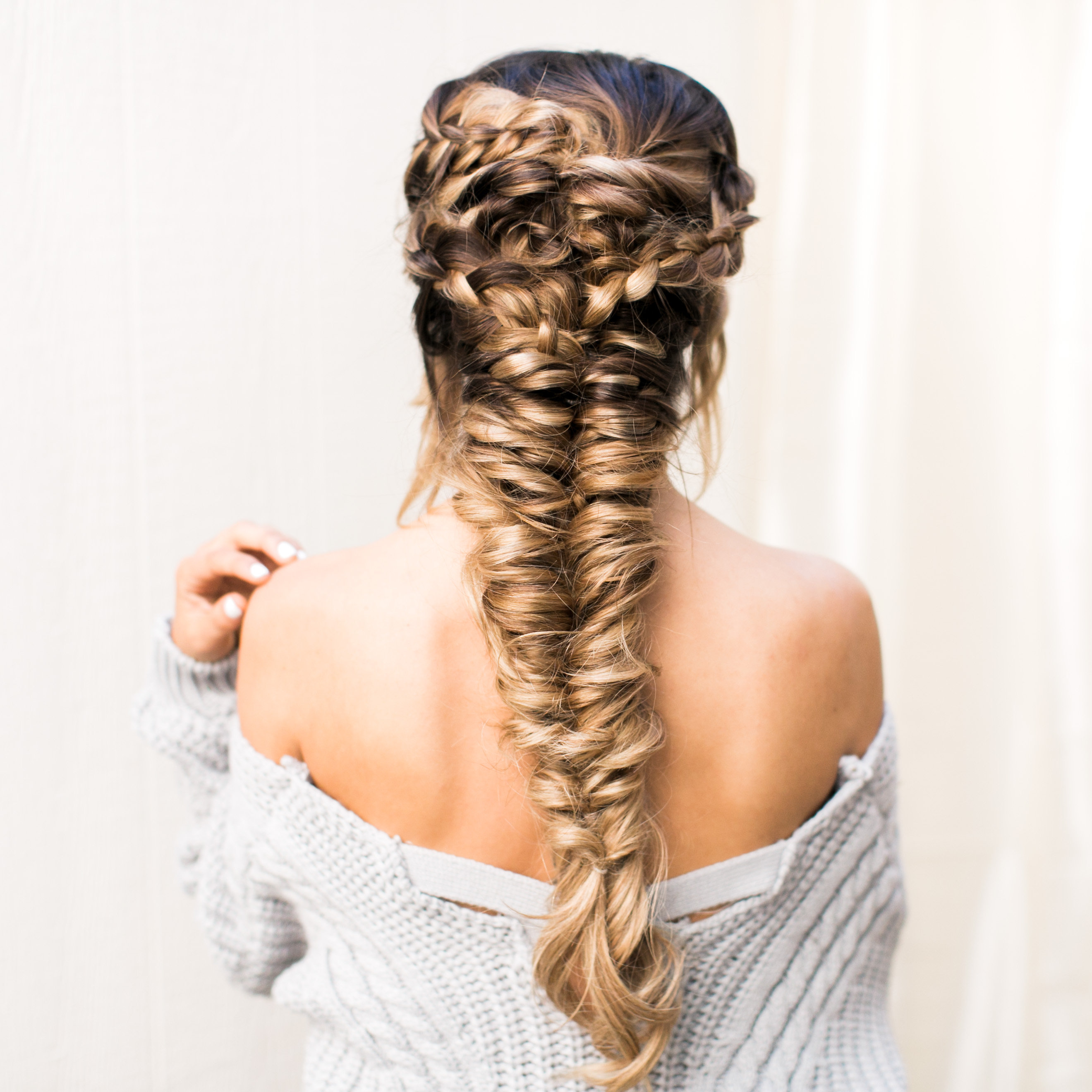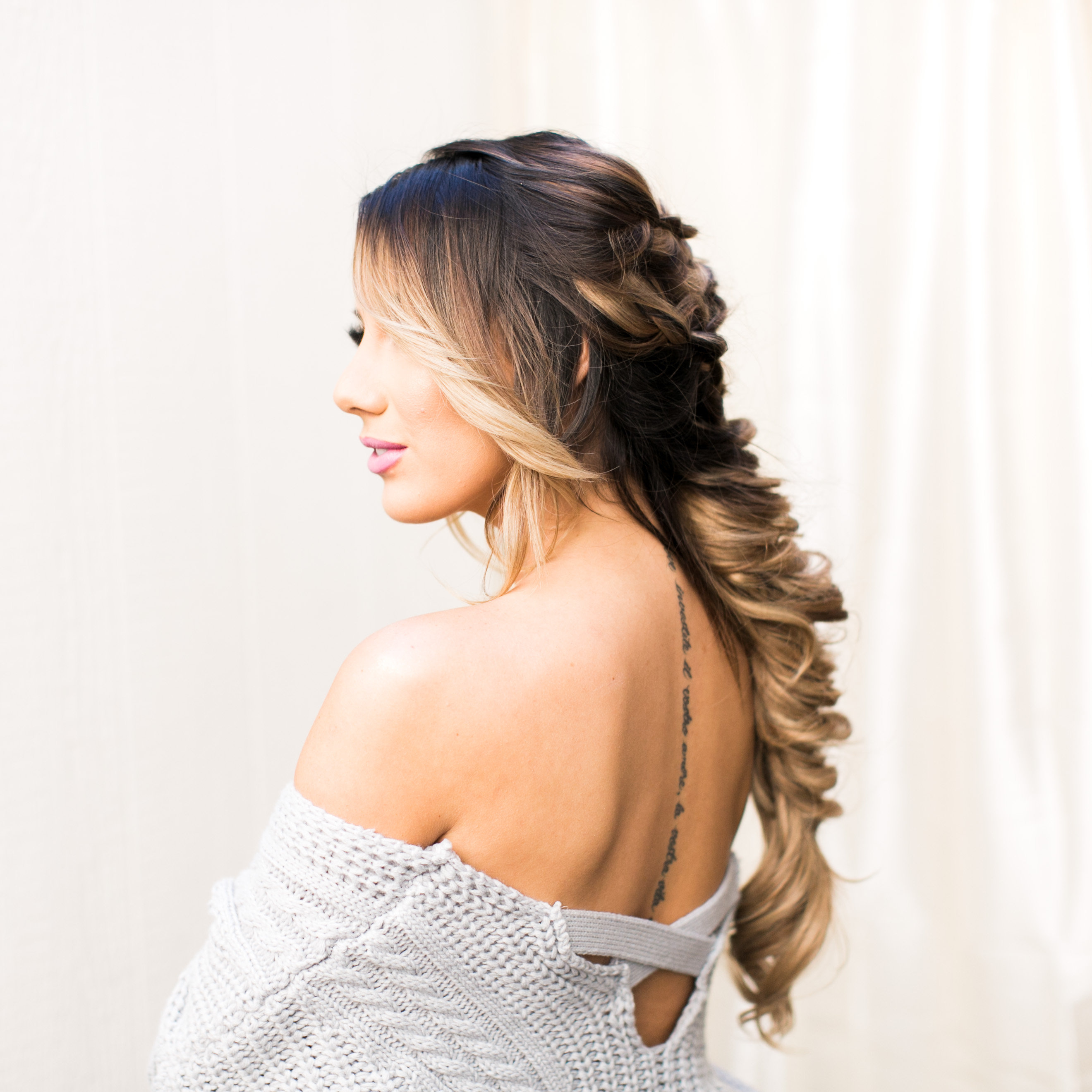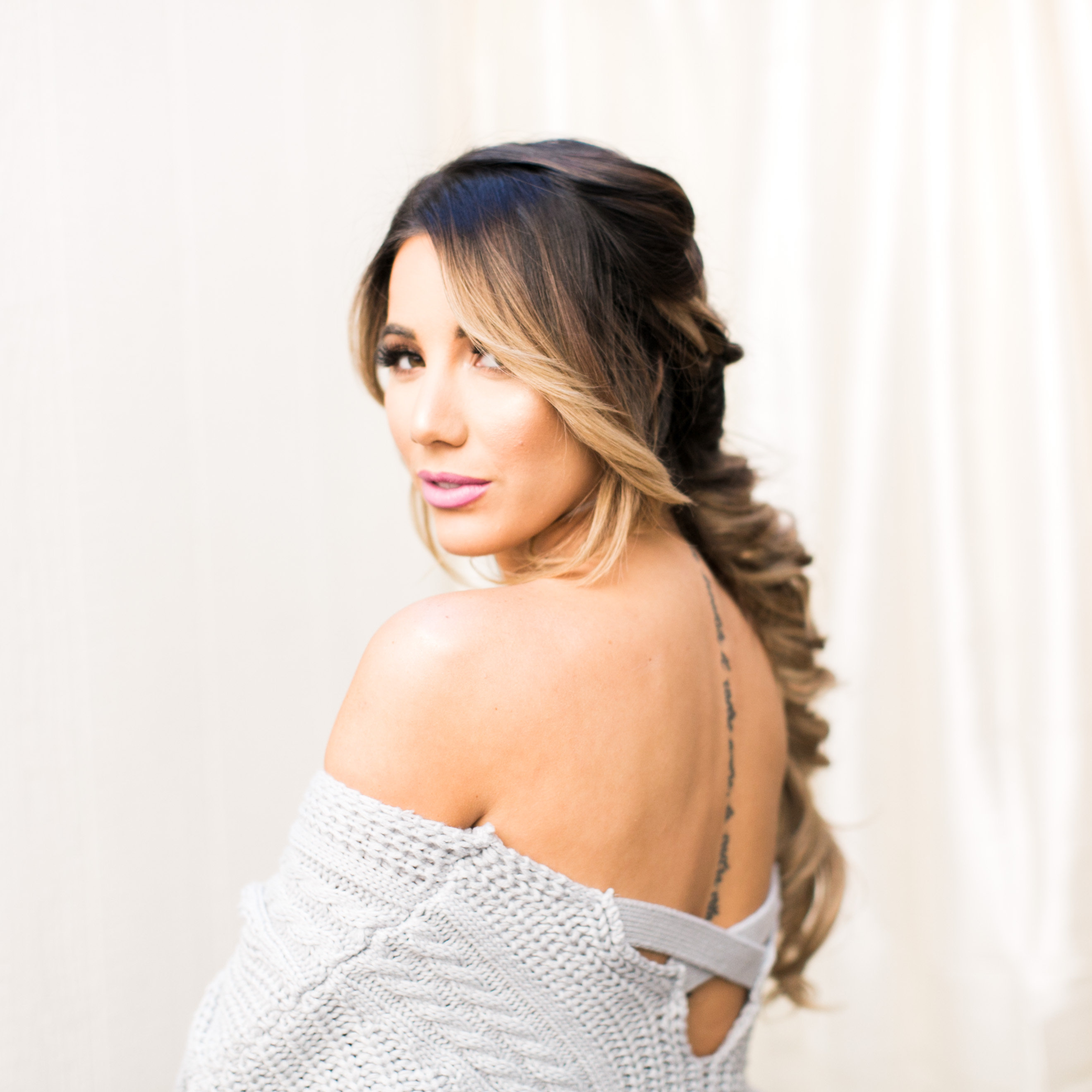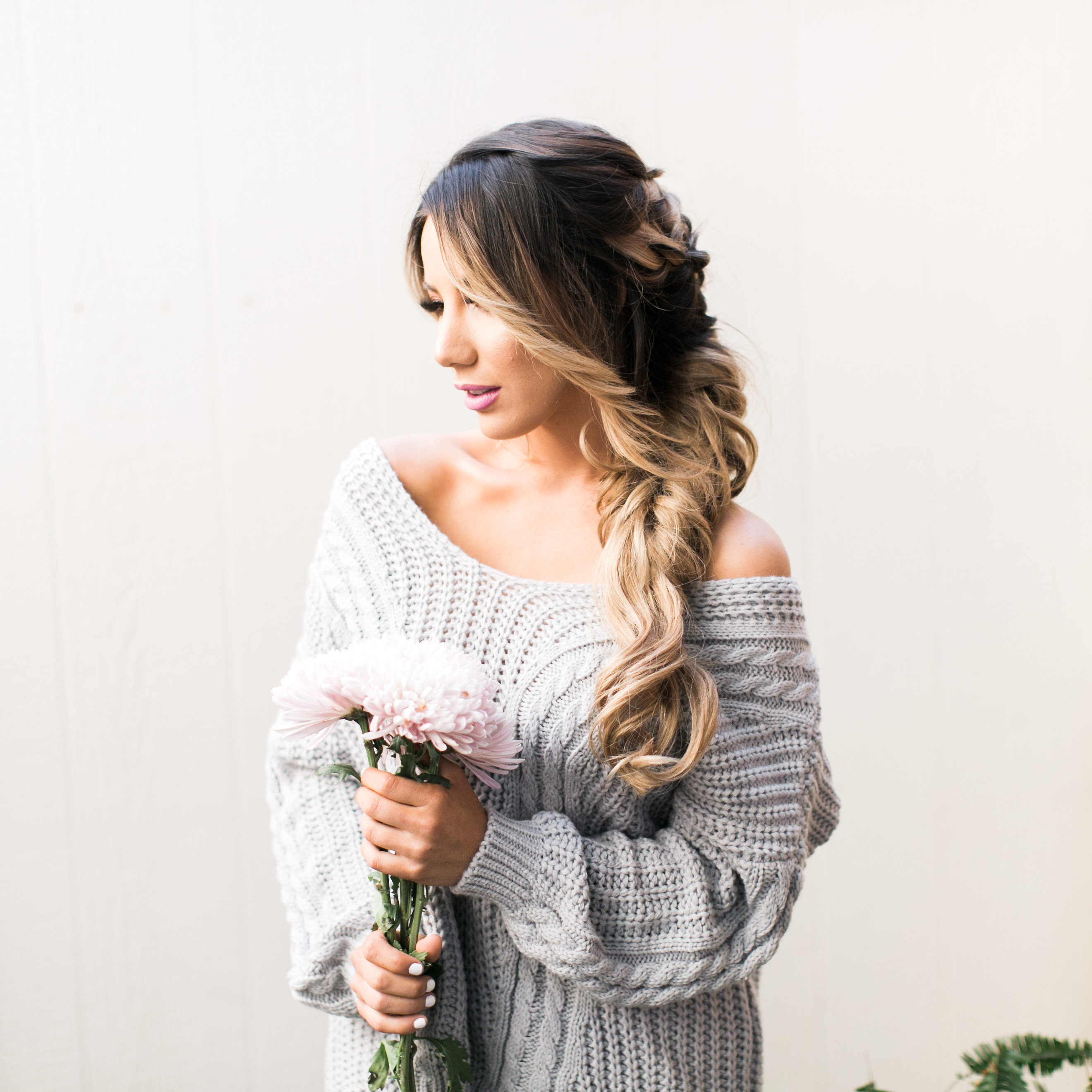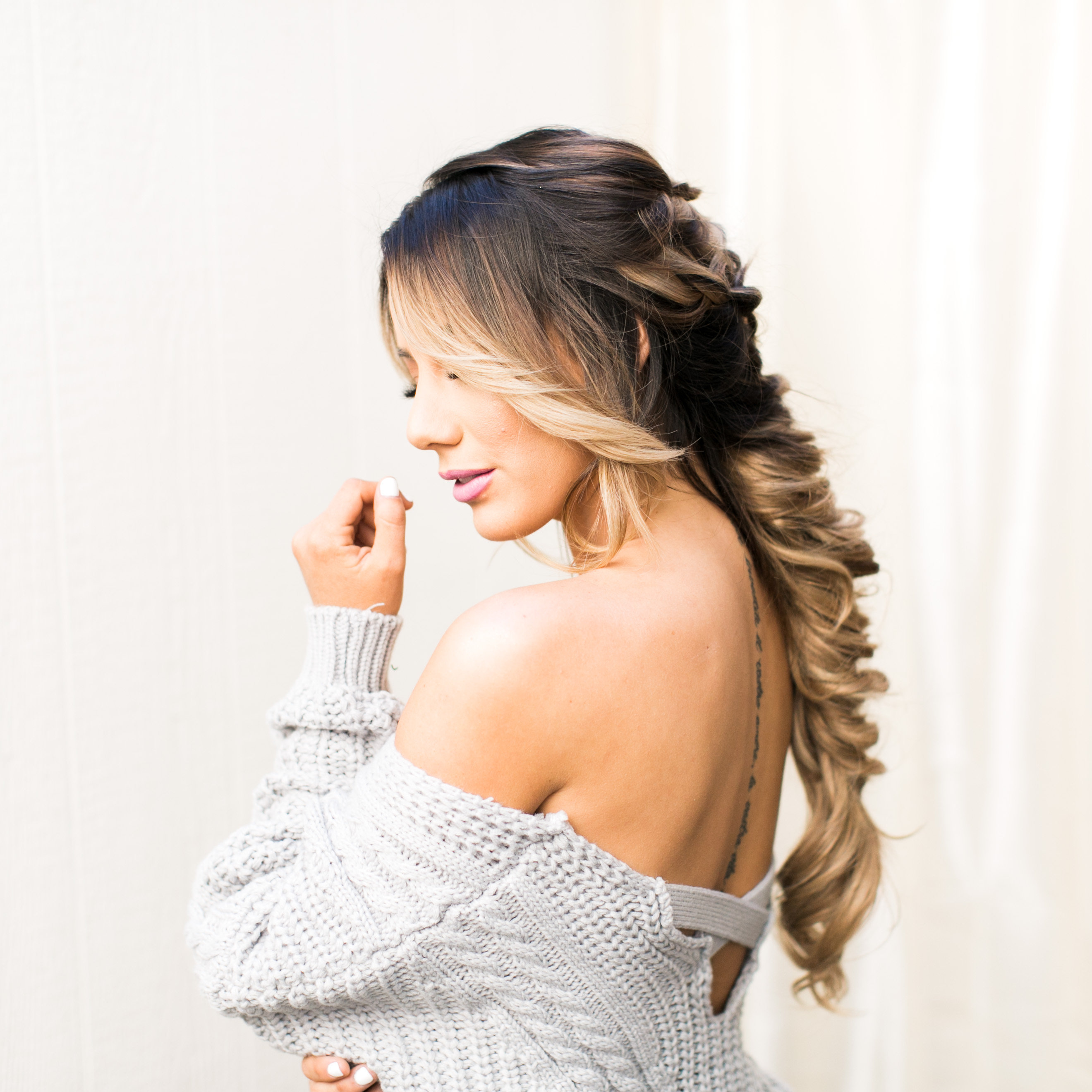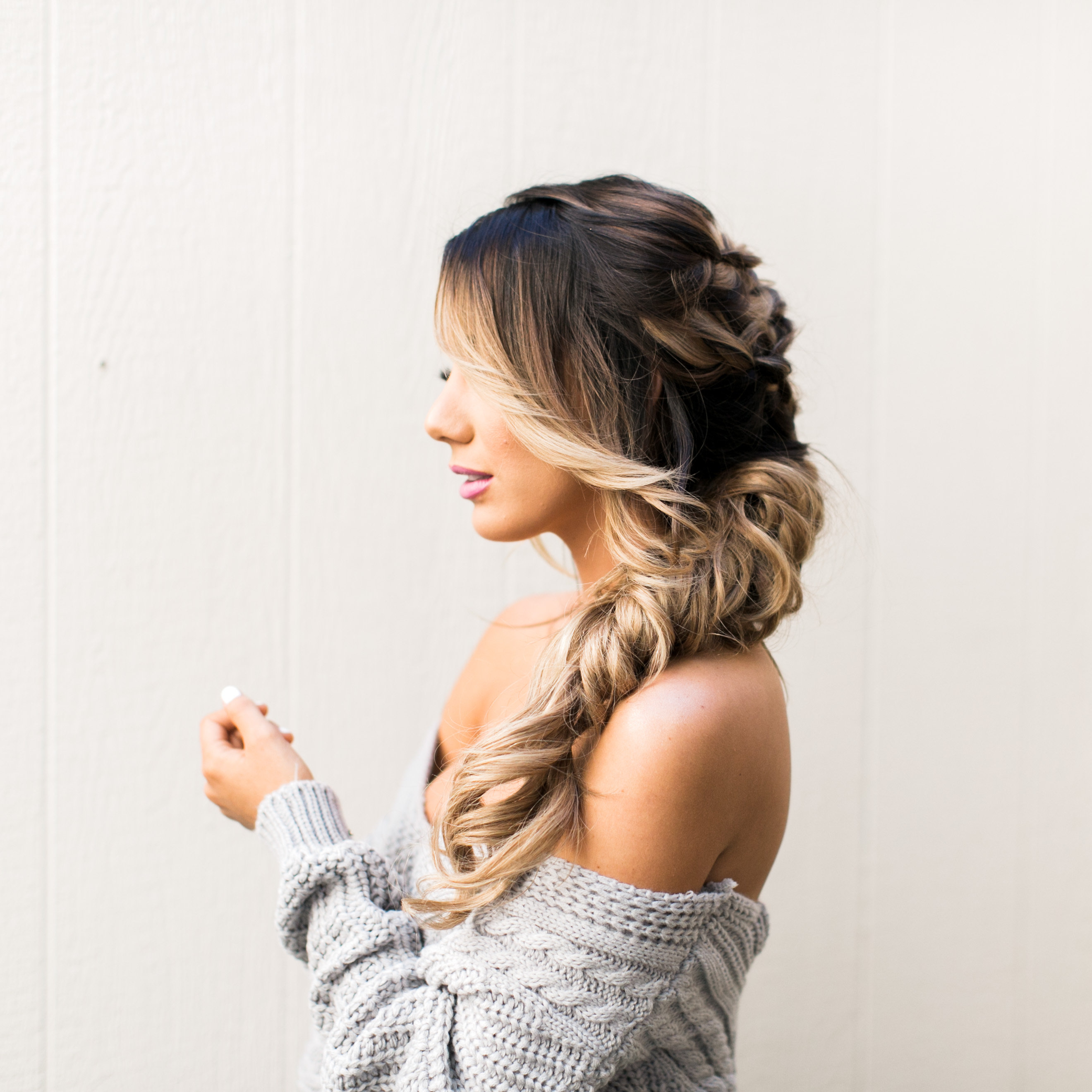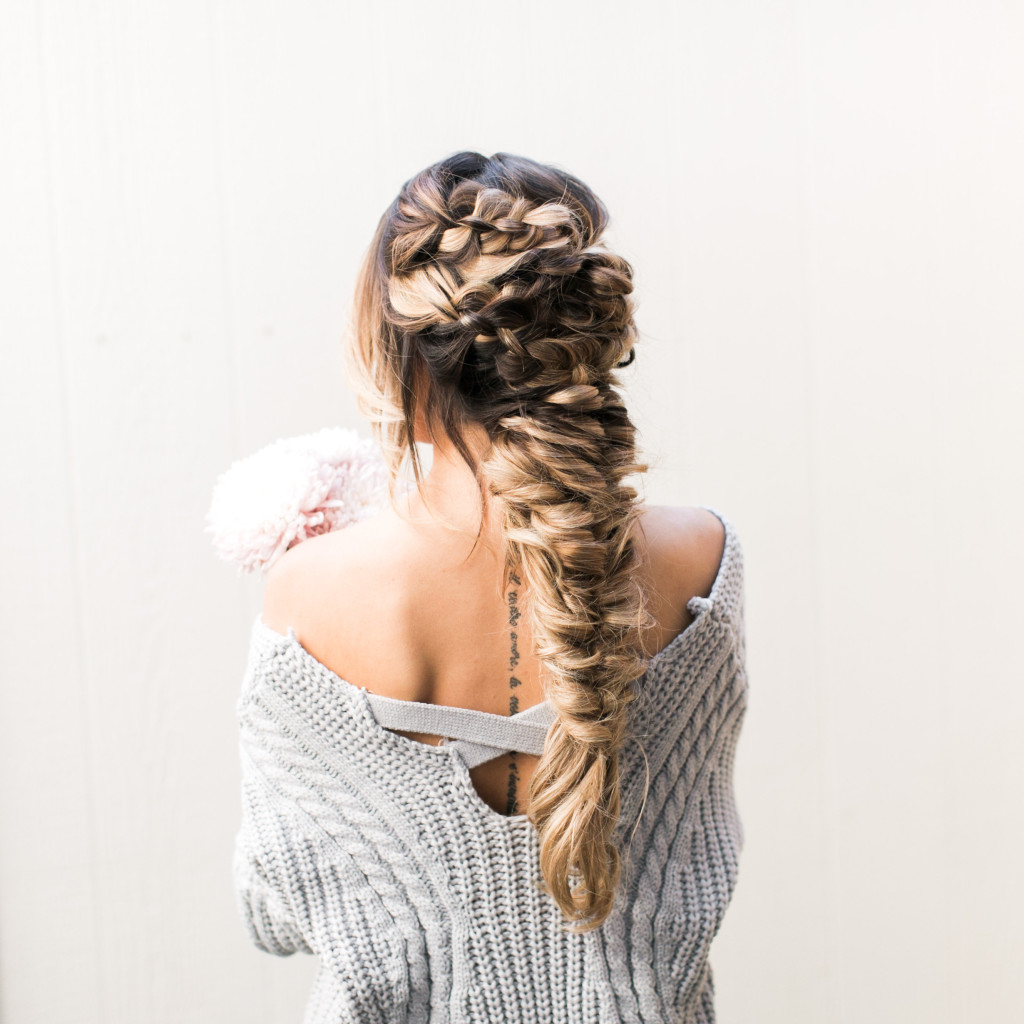 Last week I got to create a braid inspired look with Taylor from I Do Dry Style Boutique. She's absolutely amazing and so talented! Since I'm a lover of all things braided, I'll be showcasing different braid styles for you more often! There's something so romantic and feminine about braids and not to mention, they are perfect for hiding dirty hair 😉
I'm able to create my thick braids with Luxy Hair Extensions! I've had them for over a year now and I don't know what I'd do without them! I've even got my sister hooked on them! They are so thick and can be matched perfectly.
How cute is this sweater from Chicwish? Its a current favorite right now and comes in two other colors…and its only $53!
Stay tuned for more hair inspiration 🙂
Photography: Esmeralda Franco