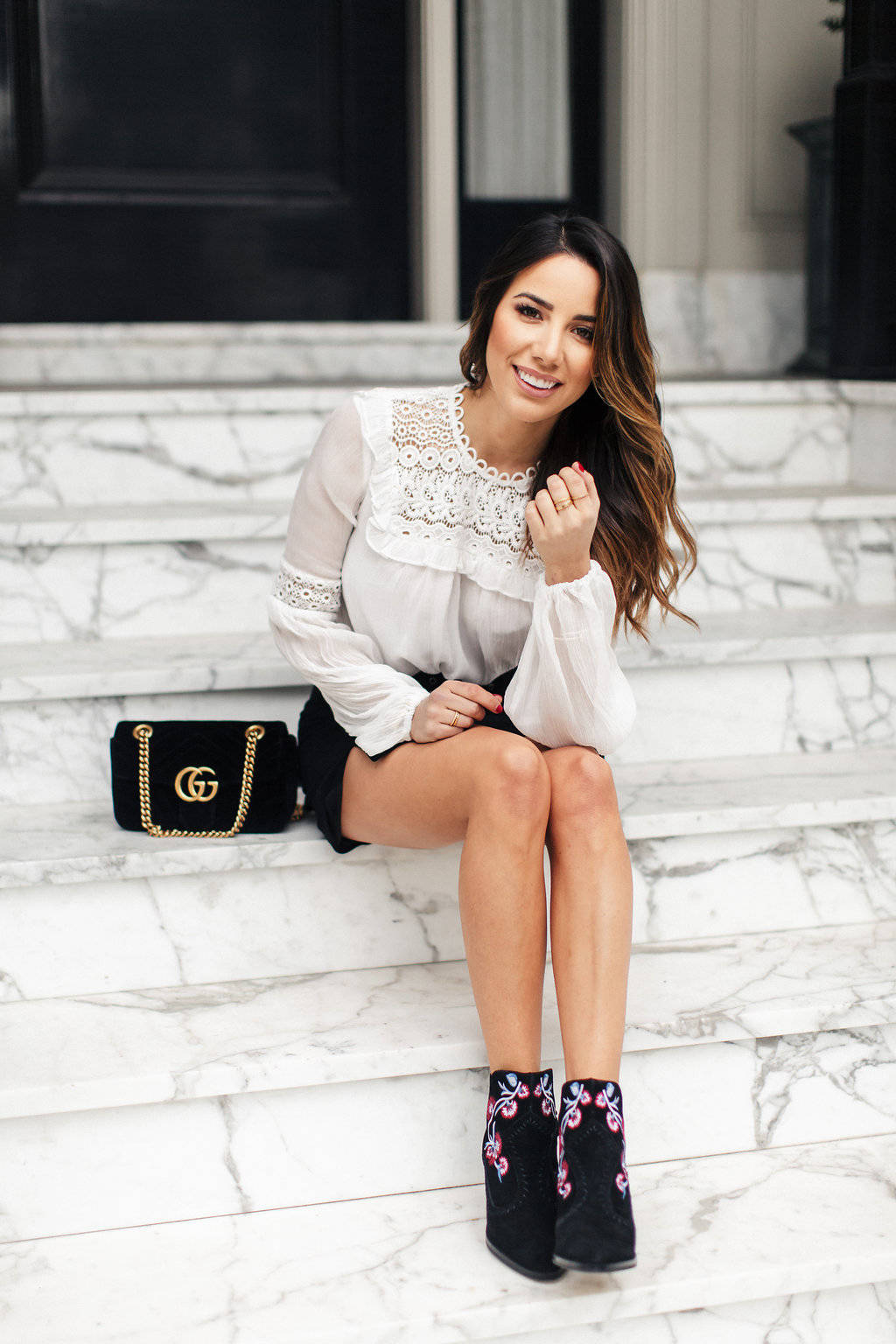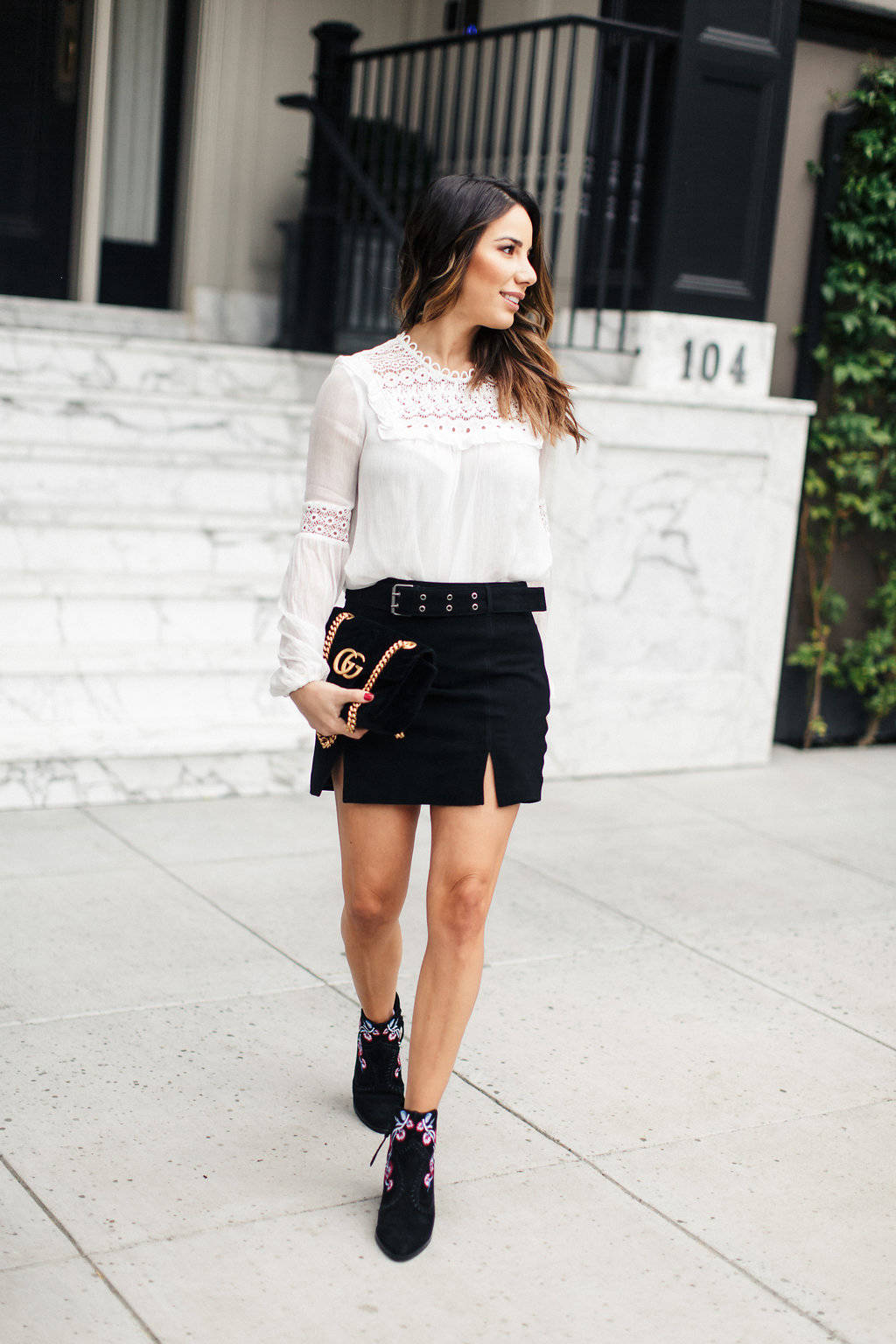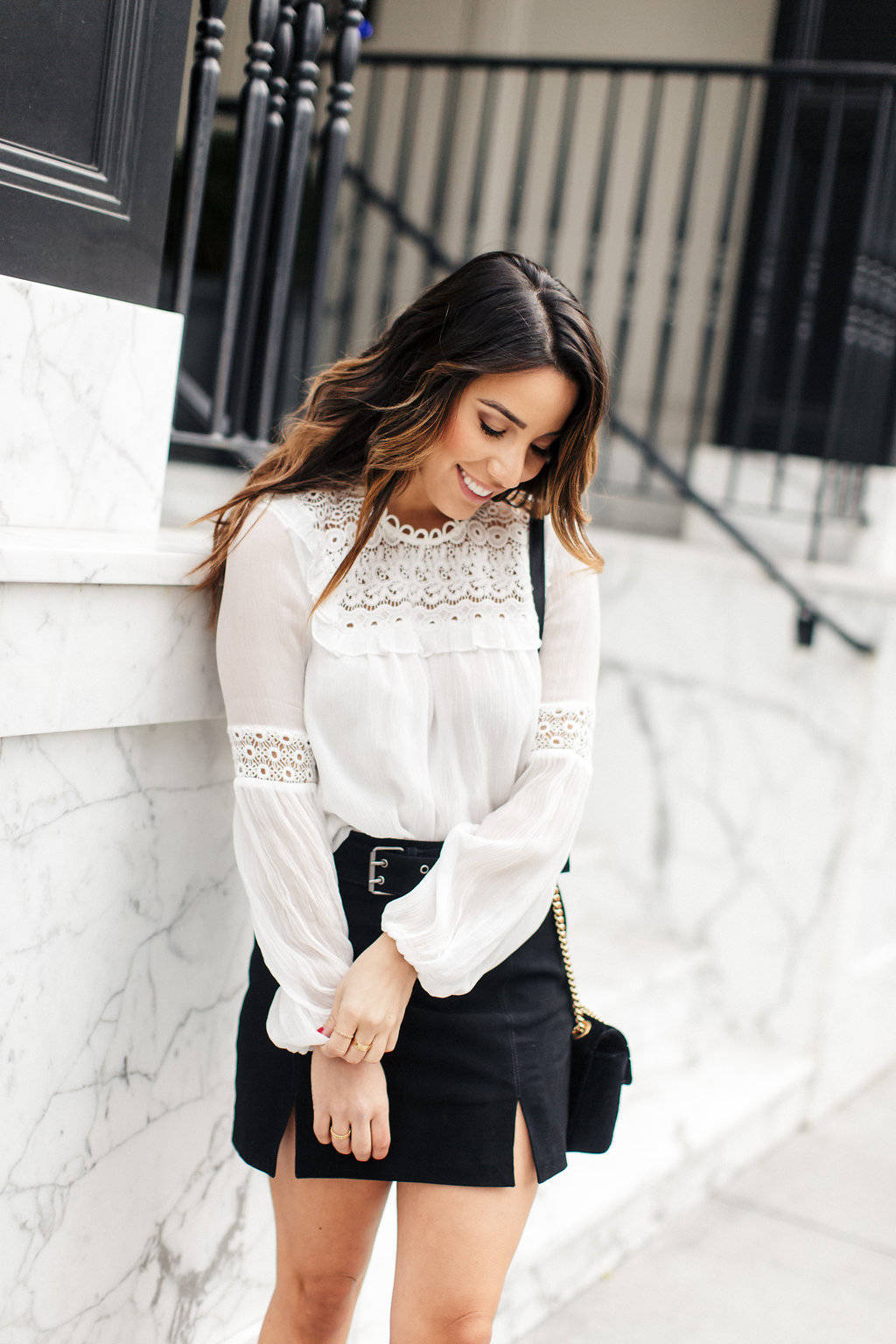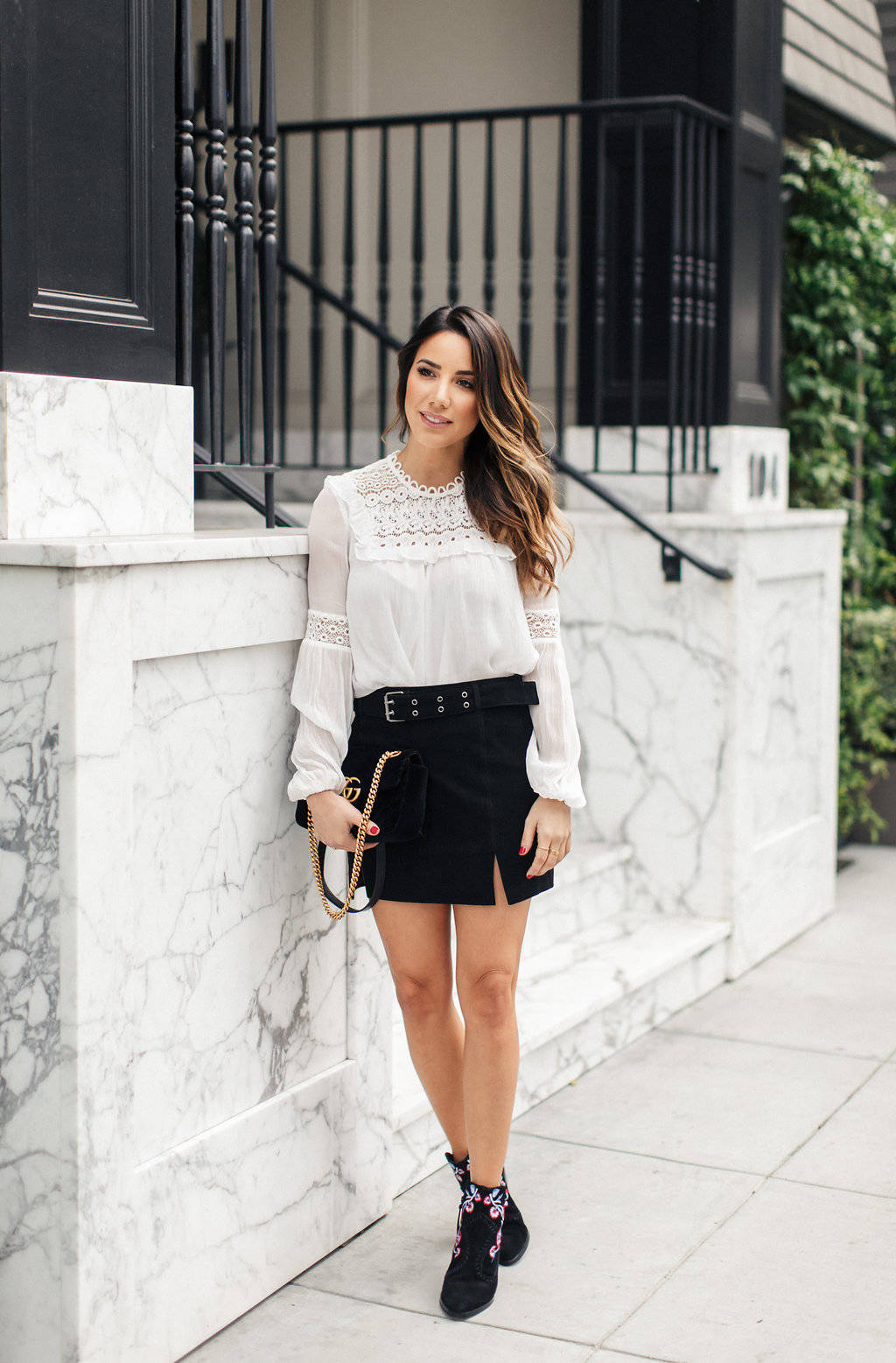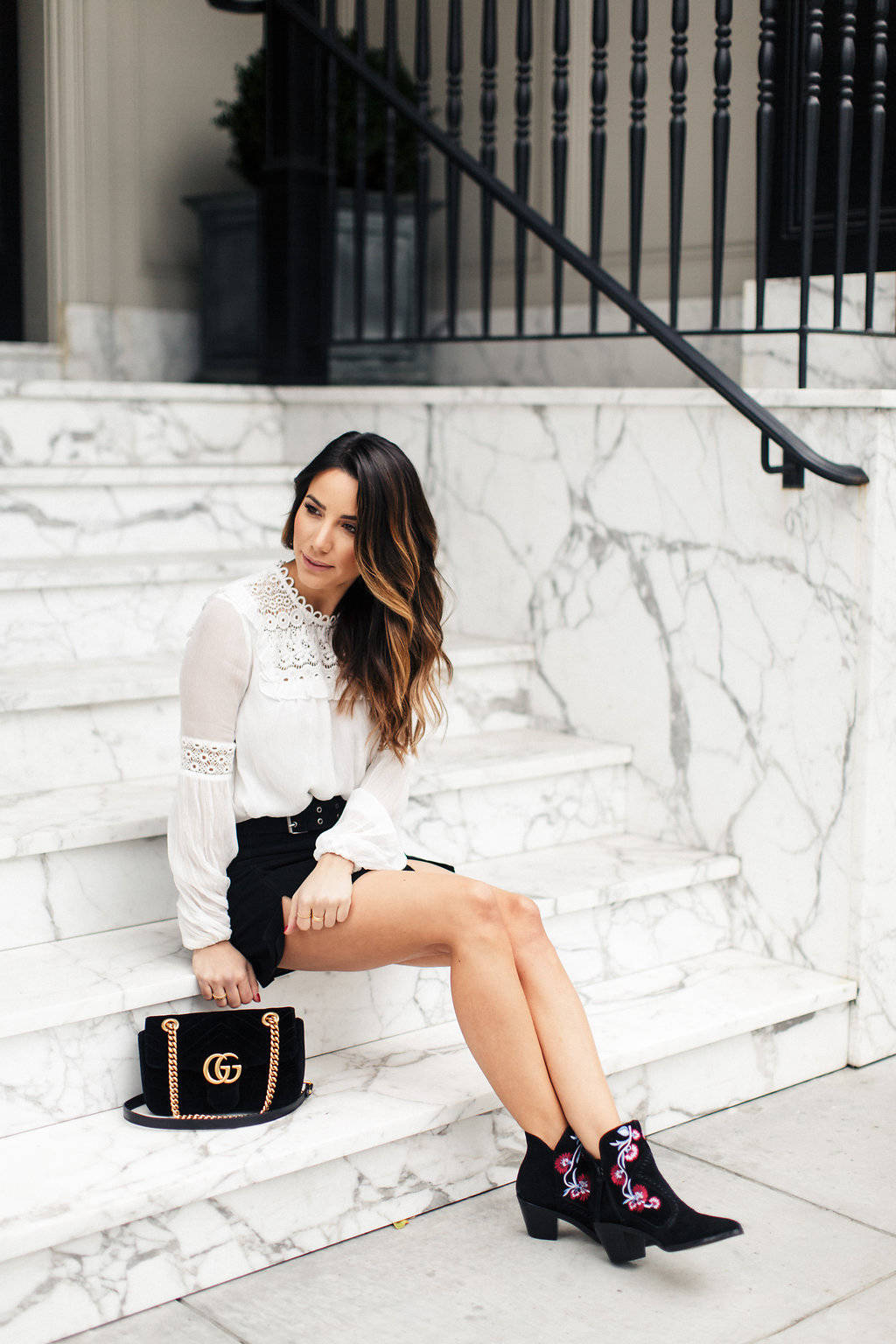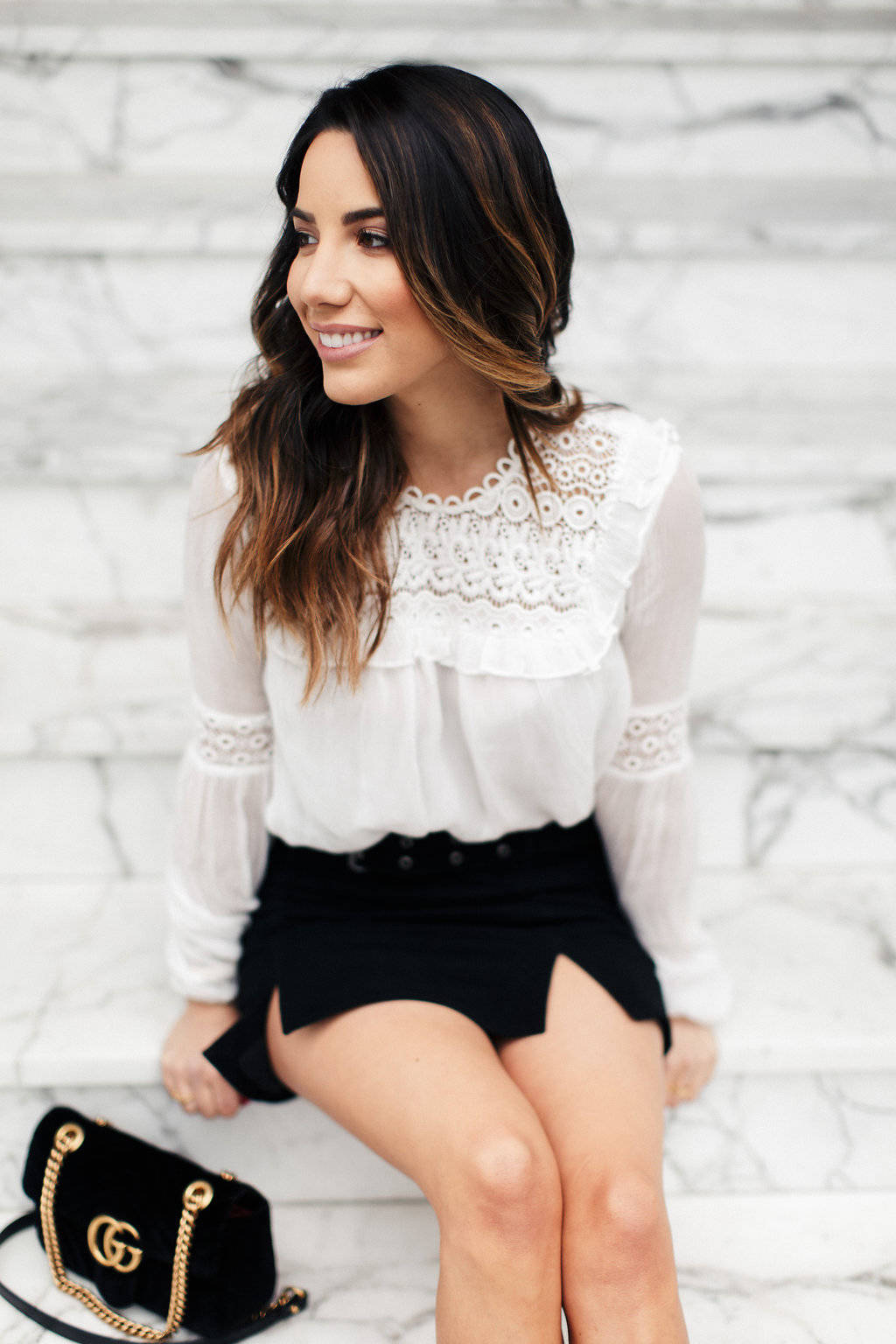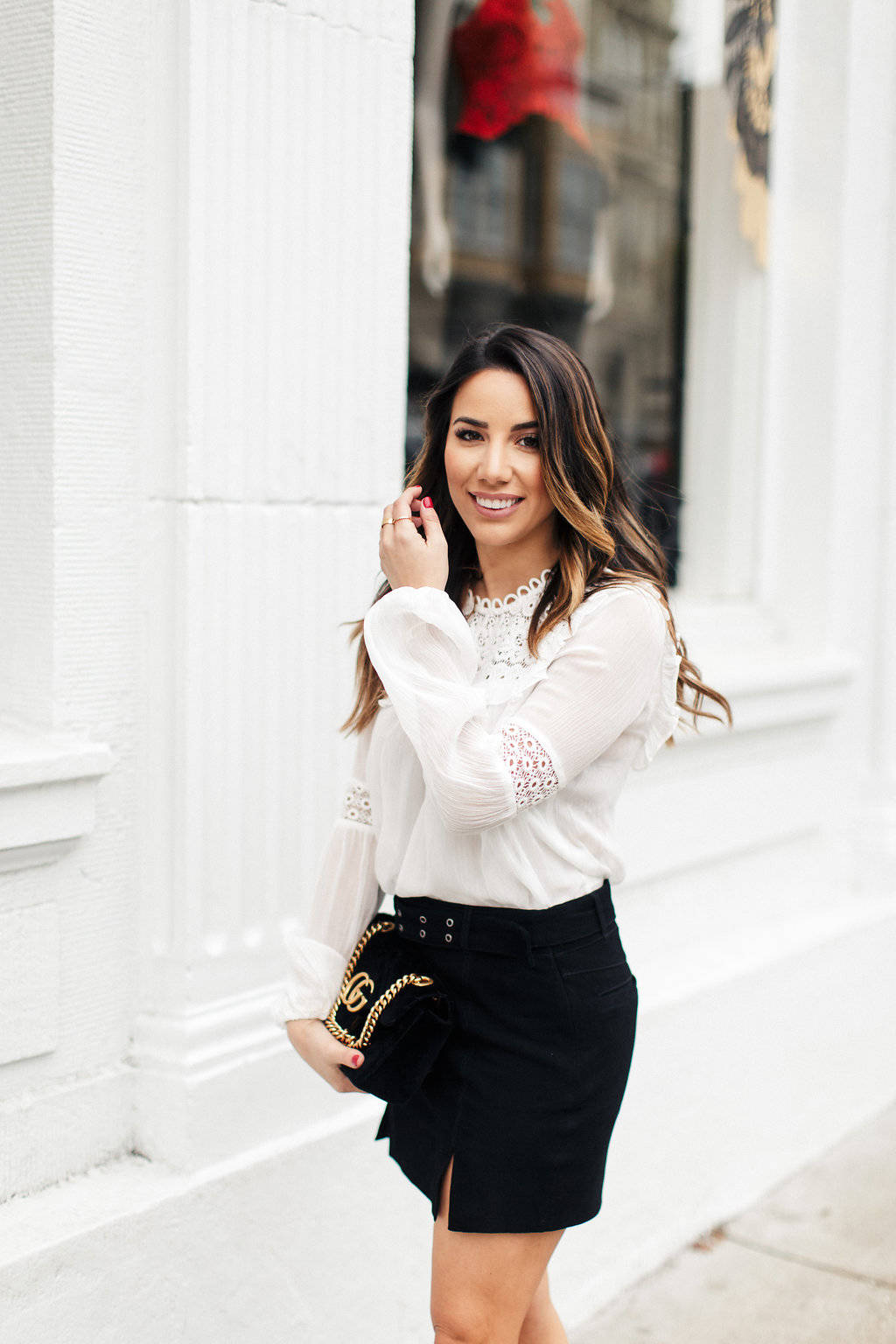 Thank you all so much for coming out to my event last night! I had so much fun shopping, sipping champs and hanging out with you all, and I hope you did too!
I wanted to share my outfit details because I'm so in love with it and of course, it's all Rebecca Minkoff (except my bag). A lot of girls sometimes think only bags when they think of Rebecca Minkoff, but she also has such cute clothes and shoes (which is one of the reasons why I decided to host my event there)! Her fashion aesthetic is feminine with a little edge, and it's the vibe I was going for with this look. This blouse and skirt combo matched perfectly with these detailed booties. I saw these beauties for the first time on the fall runway shoe in NY and am so excited to have them in my closet now.
I added some more of my favorite pieces from Rebecca Minkoff below so you guys can check them out!
Thanks again for coming out to my event! It honestly means the world from all the support! You guys are the best!

Photography: Torrey Fox