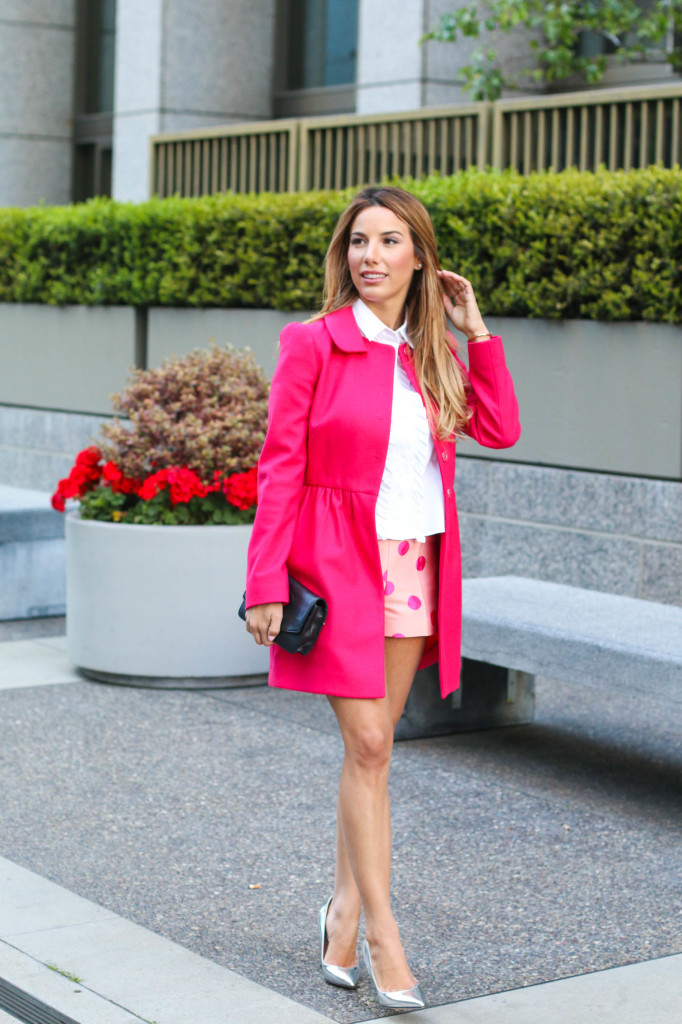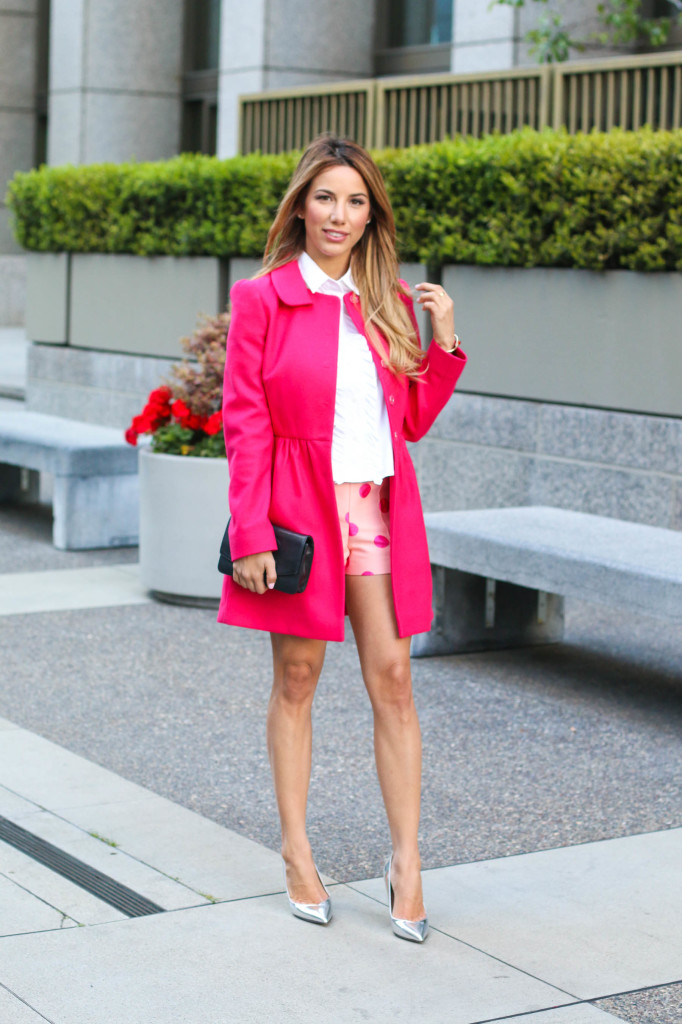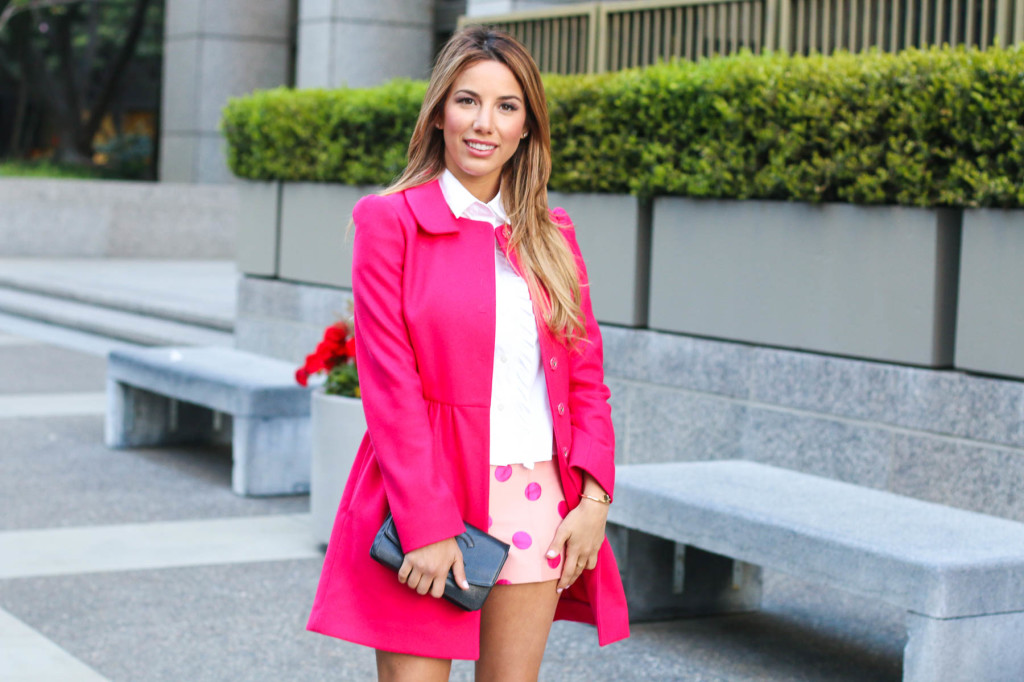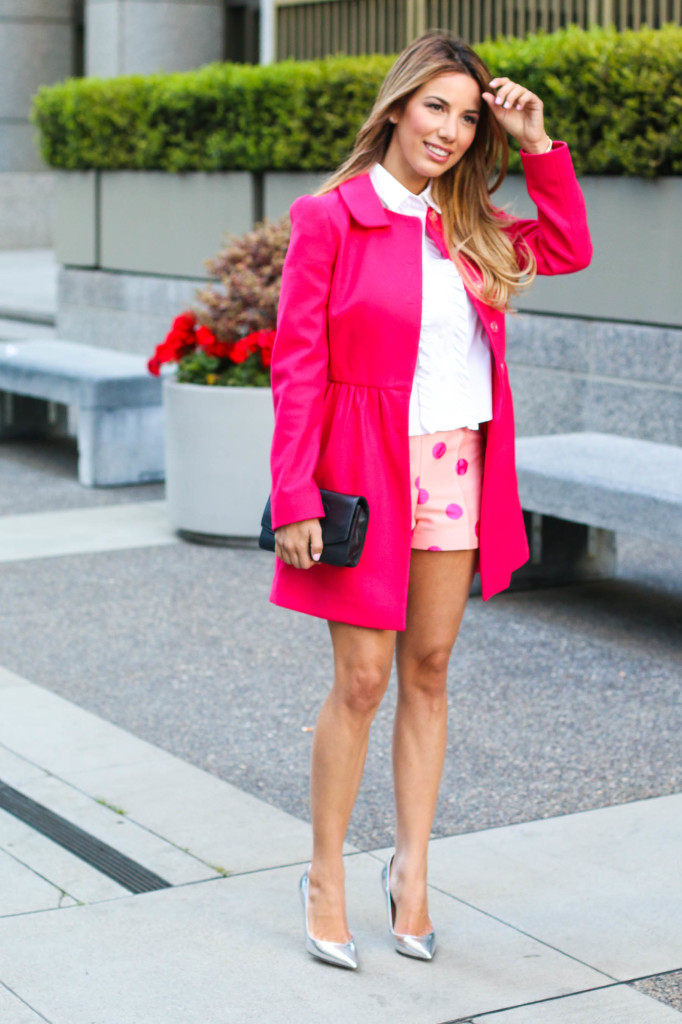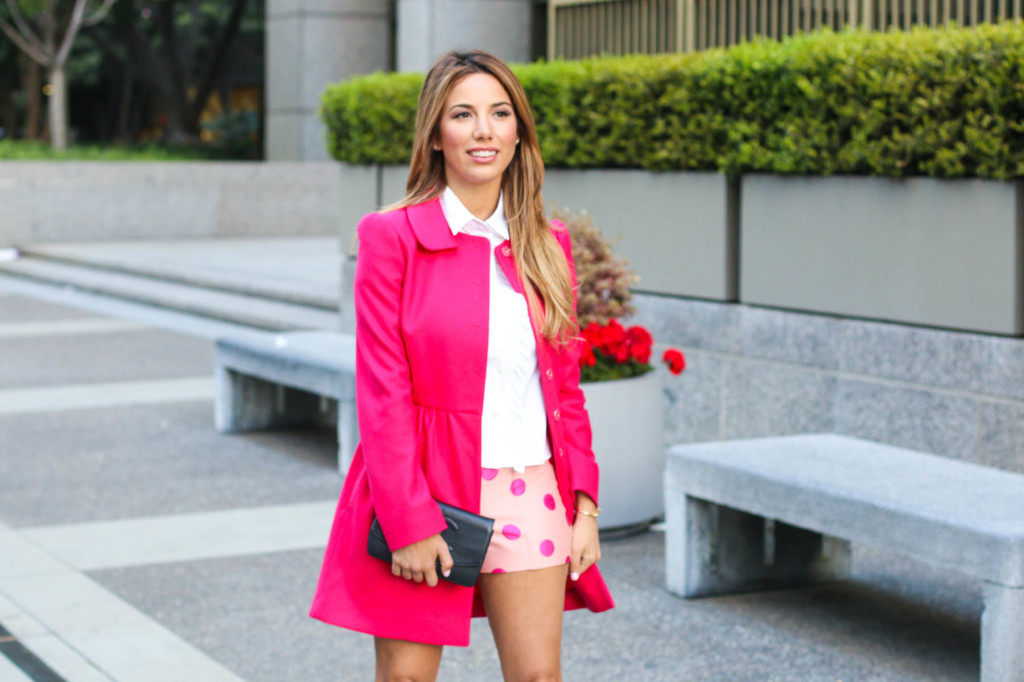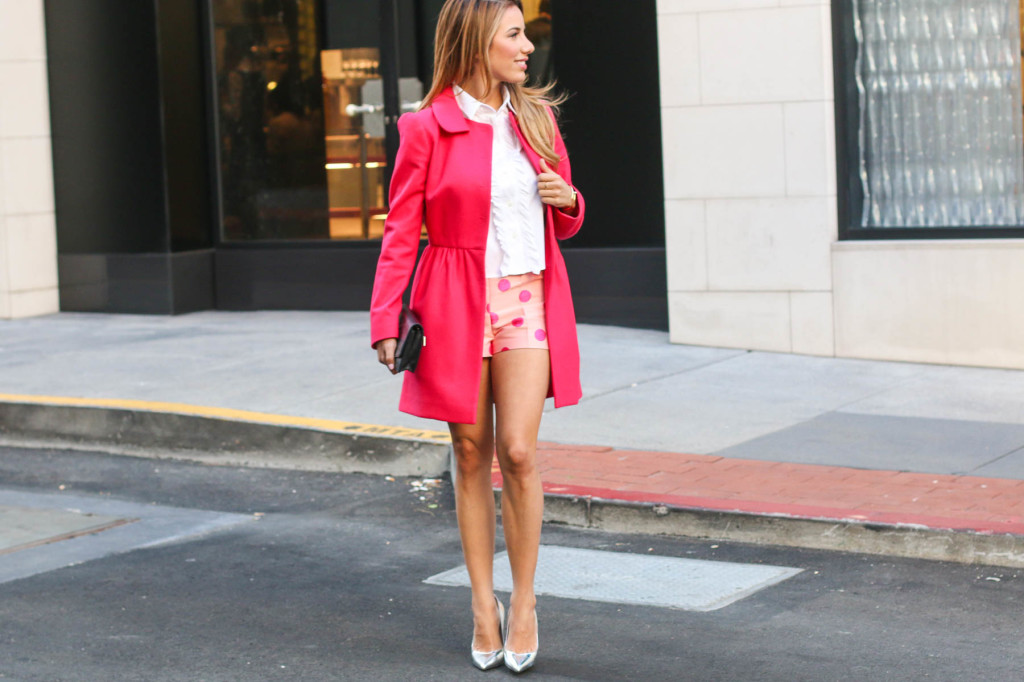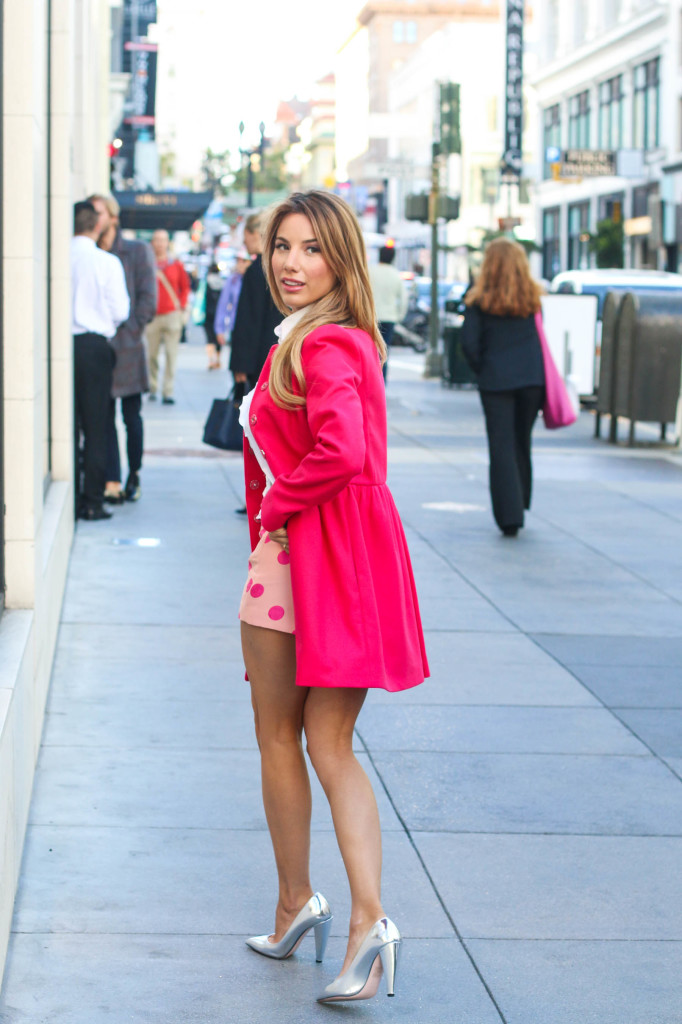 Coat, Top, Shorts (similar), Shoes (similar)| Bag: Chanel
I am paying homage to Red Valentino in an all pink look from the designer's gorgeous collection for the upcoming season. I am loving these whimsical polka dot shorts and this beautiful pink coat which are now on sale!
I am obsessed with all the details like the ruffles on the button-down white top.
These silver pumps are inspired by Cinderella which inspired Red Valentino's entire Summer 2015 line.
I just love how girly and princess like the pieces make me feel. I'll be wearing these sliver pumps lots, that's for sure!
I wore this look to Prada's event on Friday night, where I may or may not have bought a new classic bag
Stay tuned to see what I (may or may not have) bought!
Photography: Ryan Chua