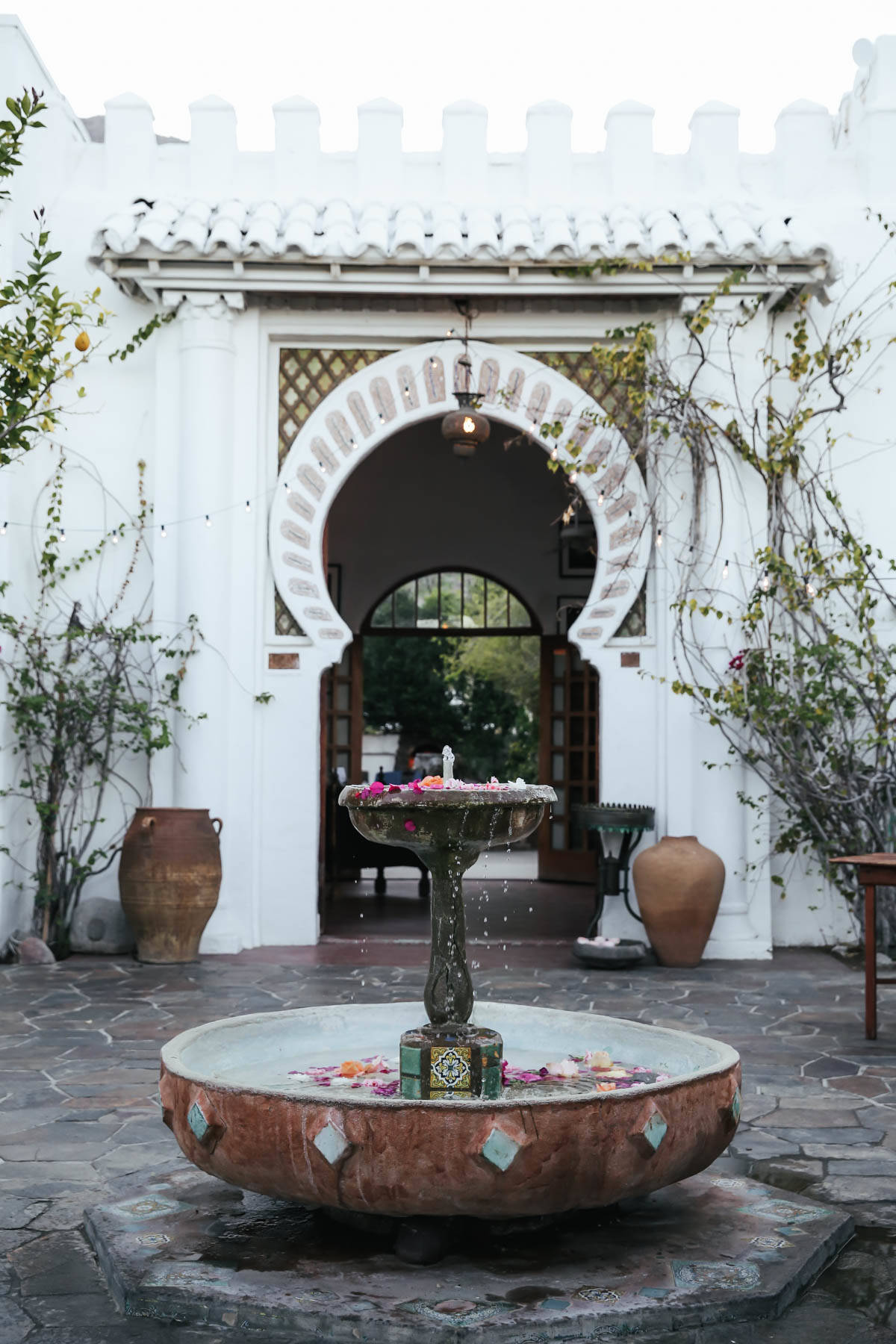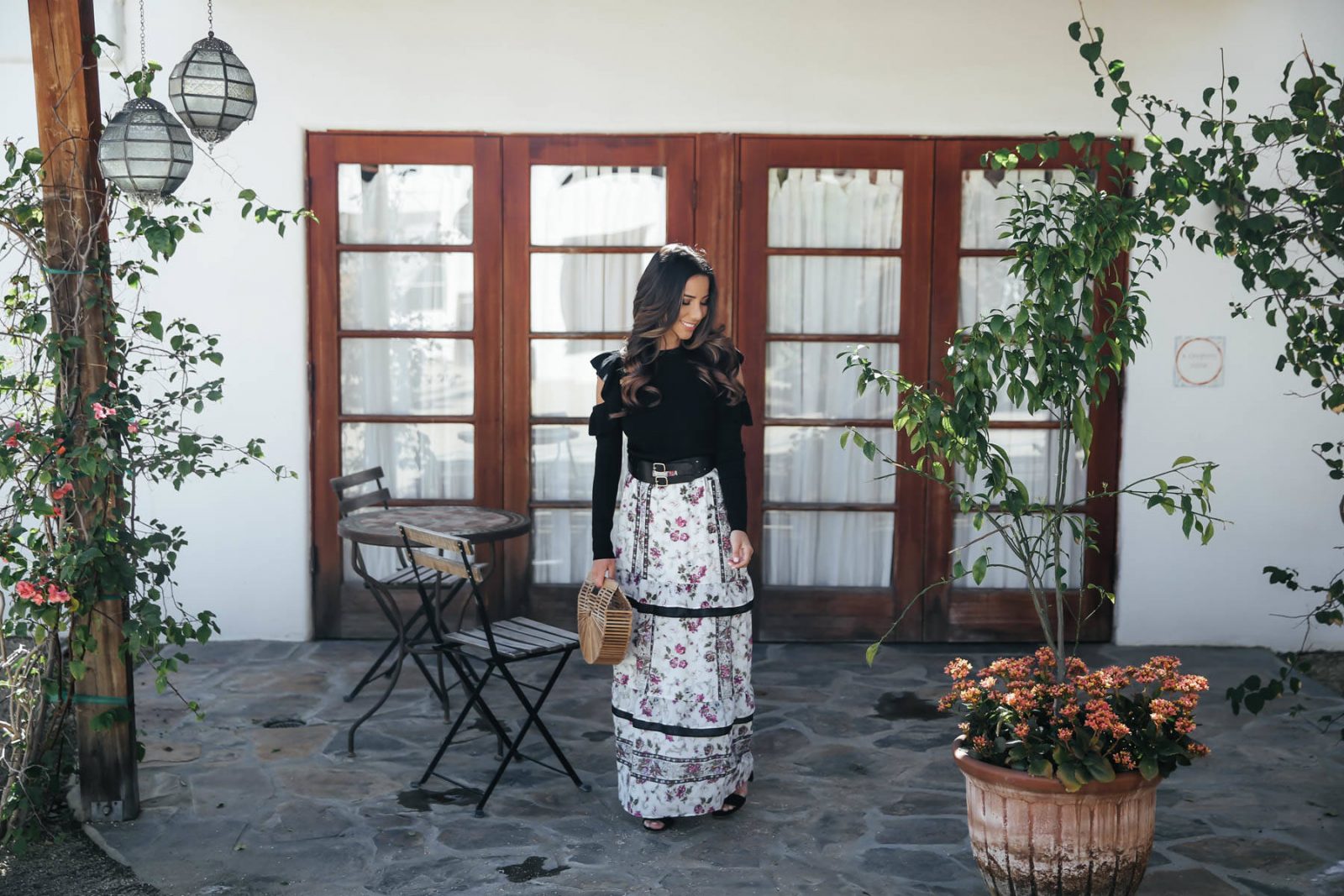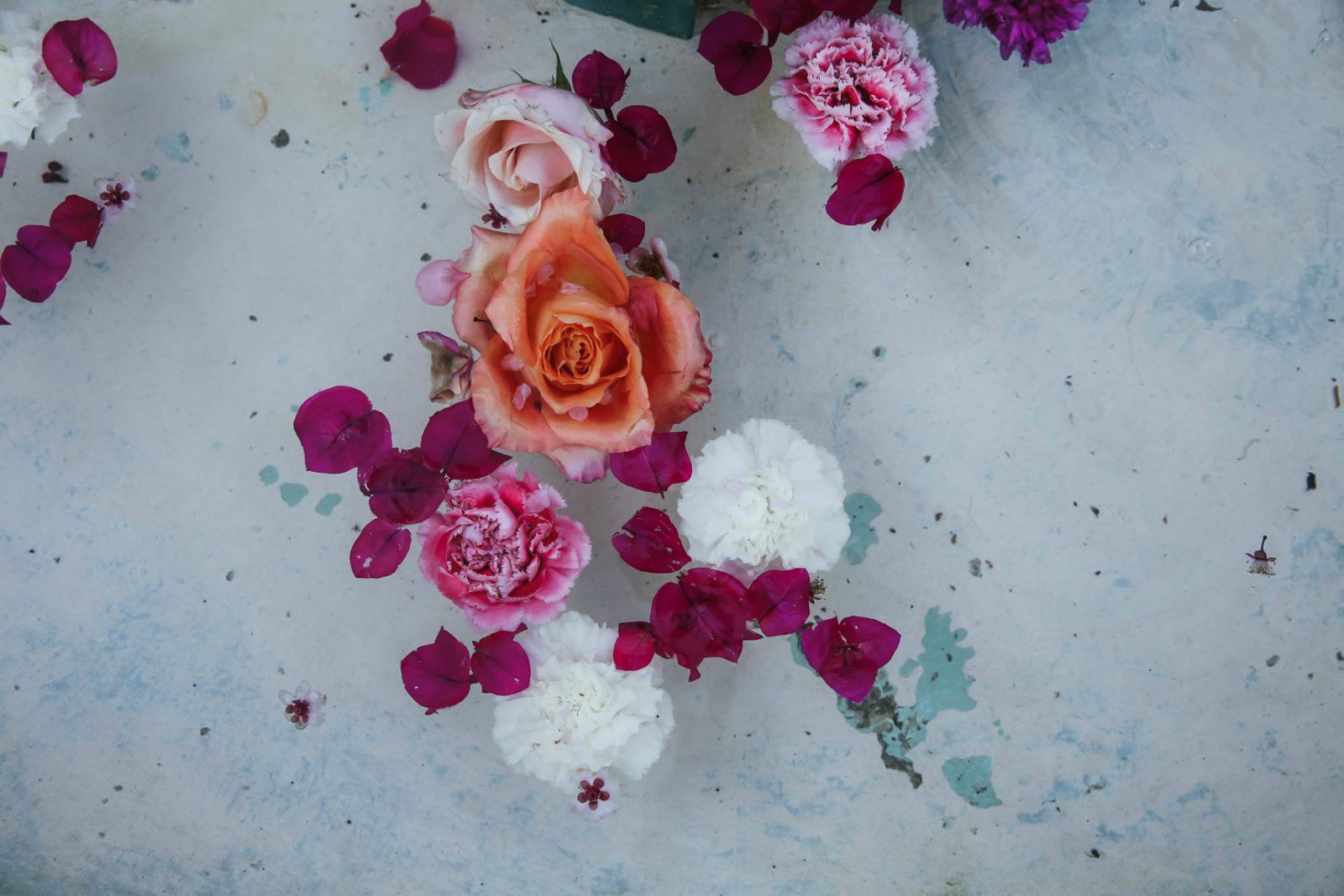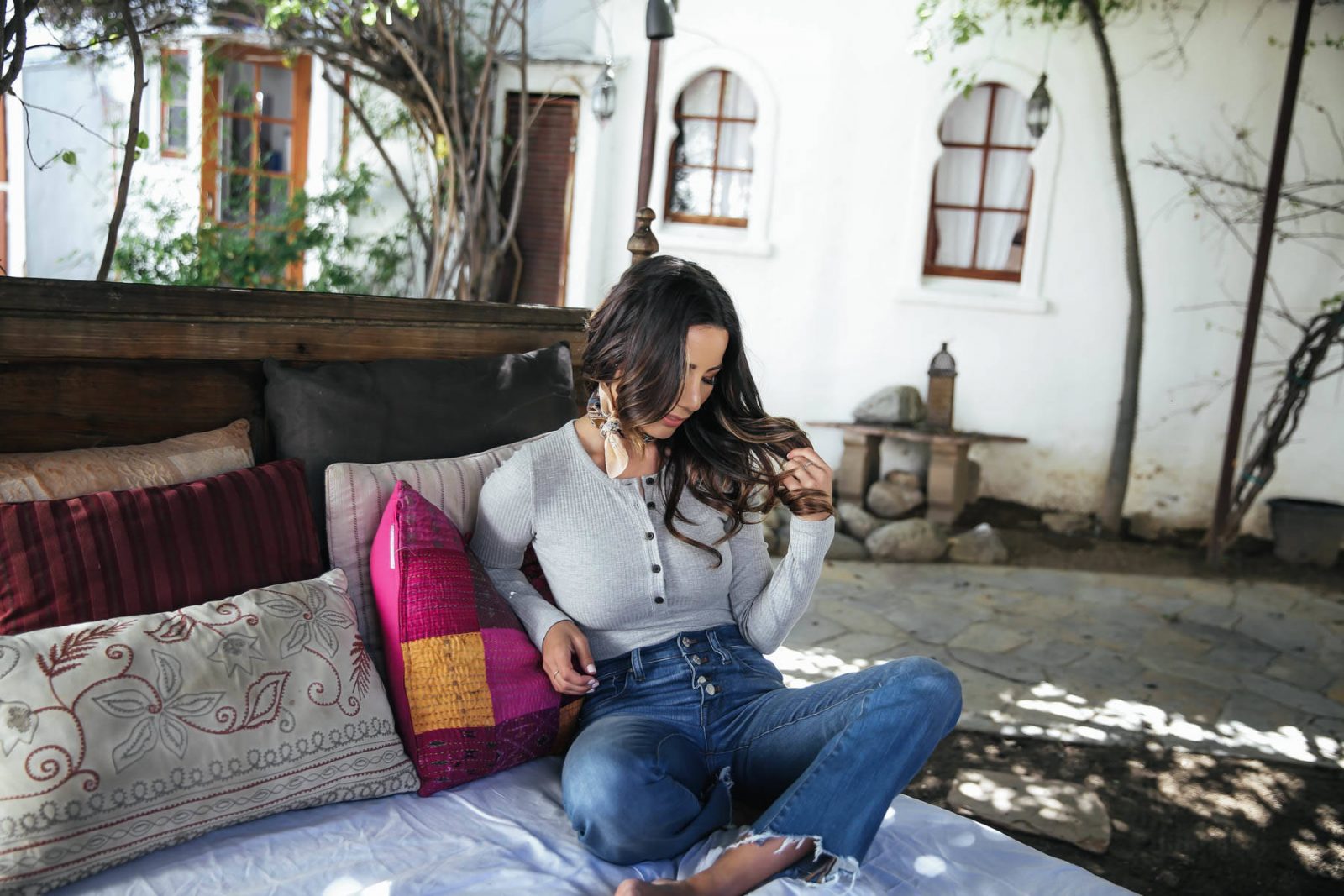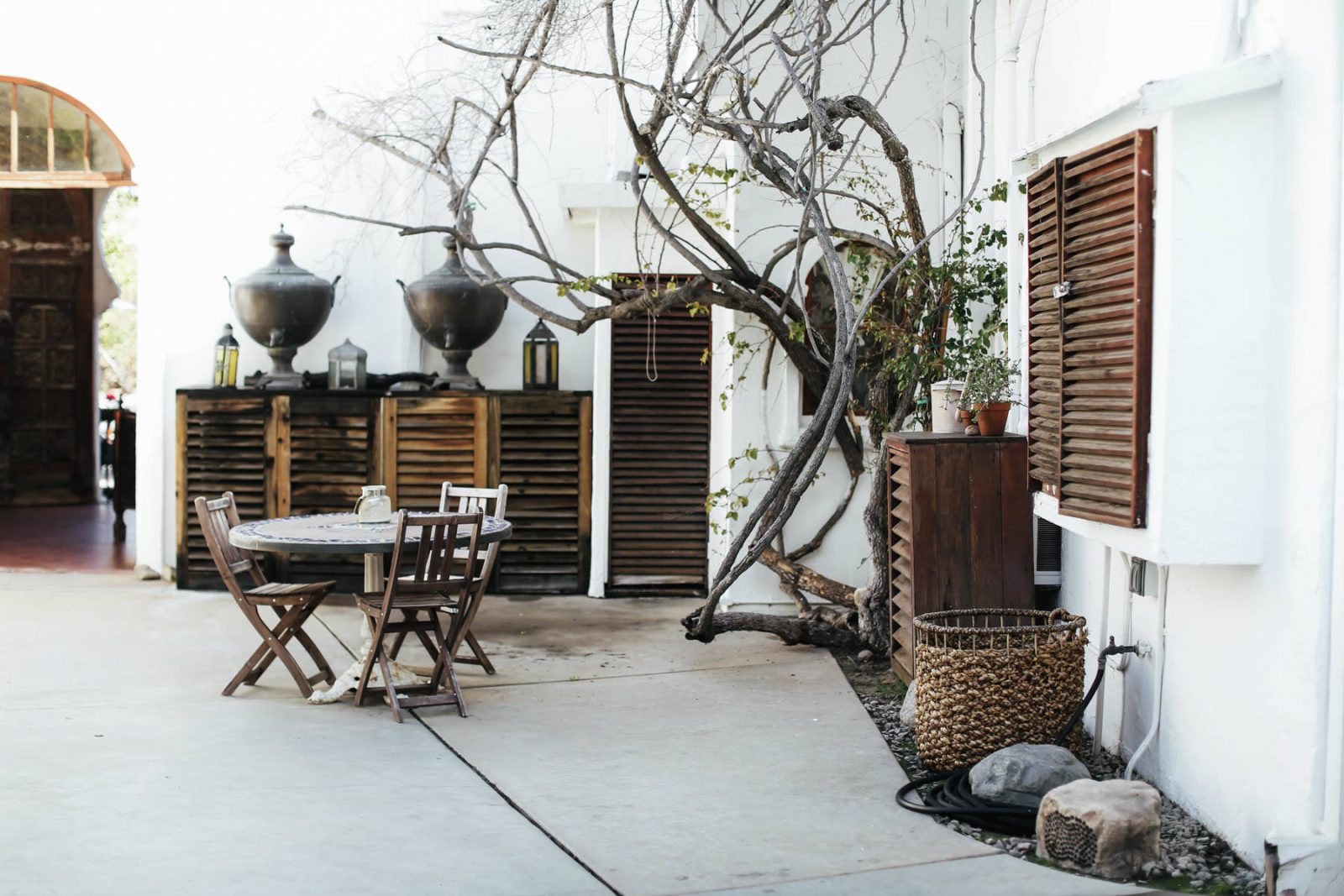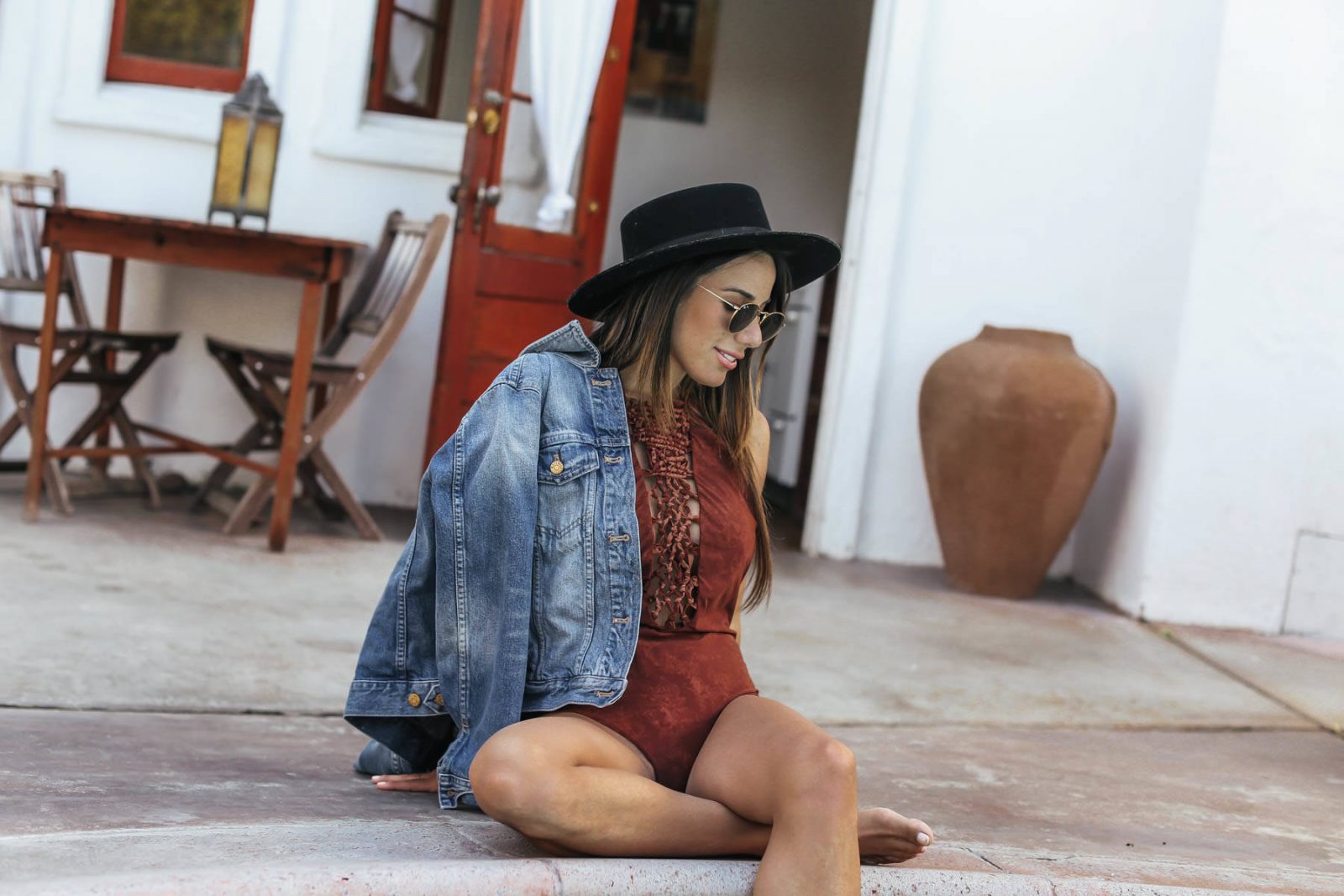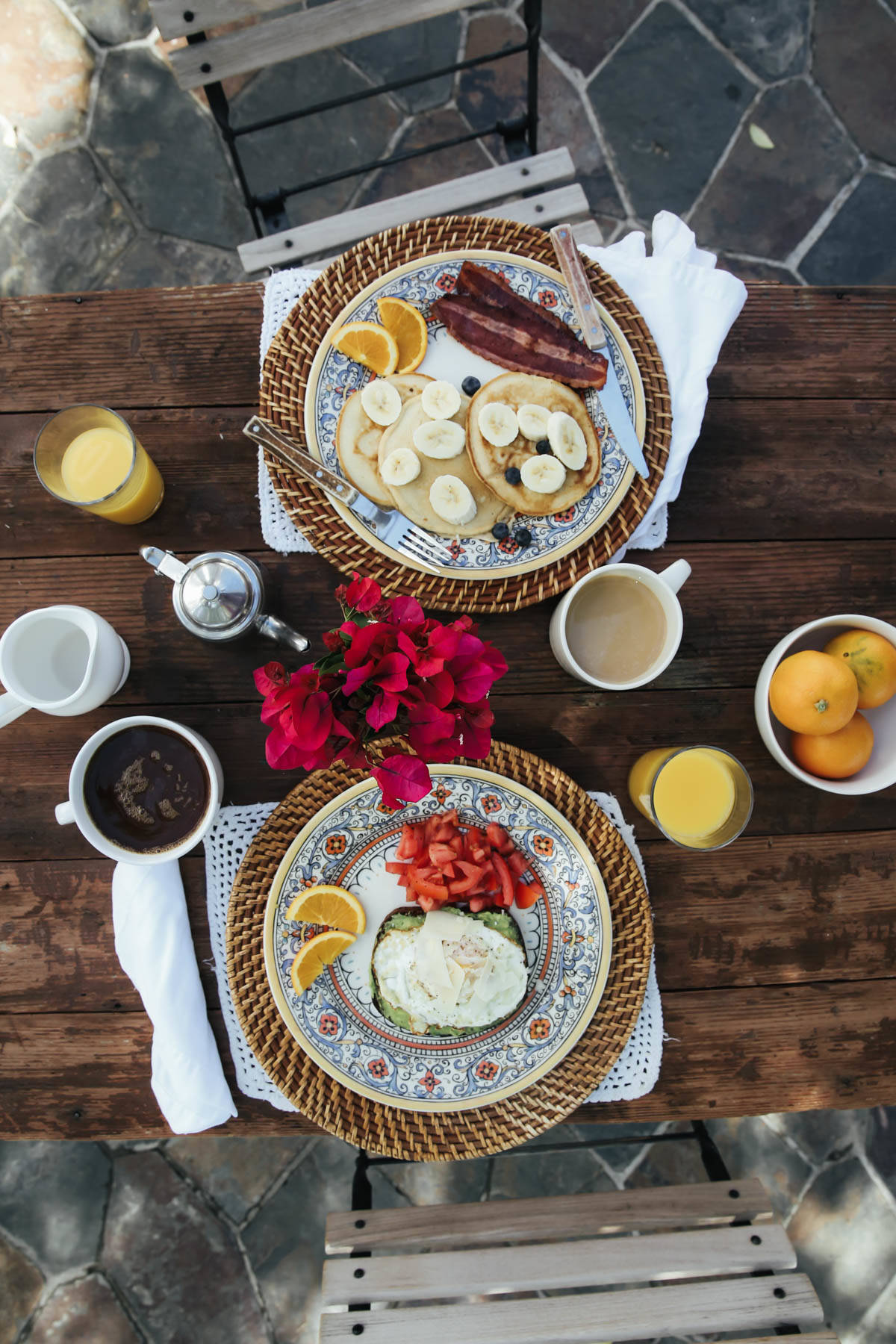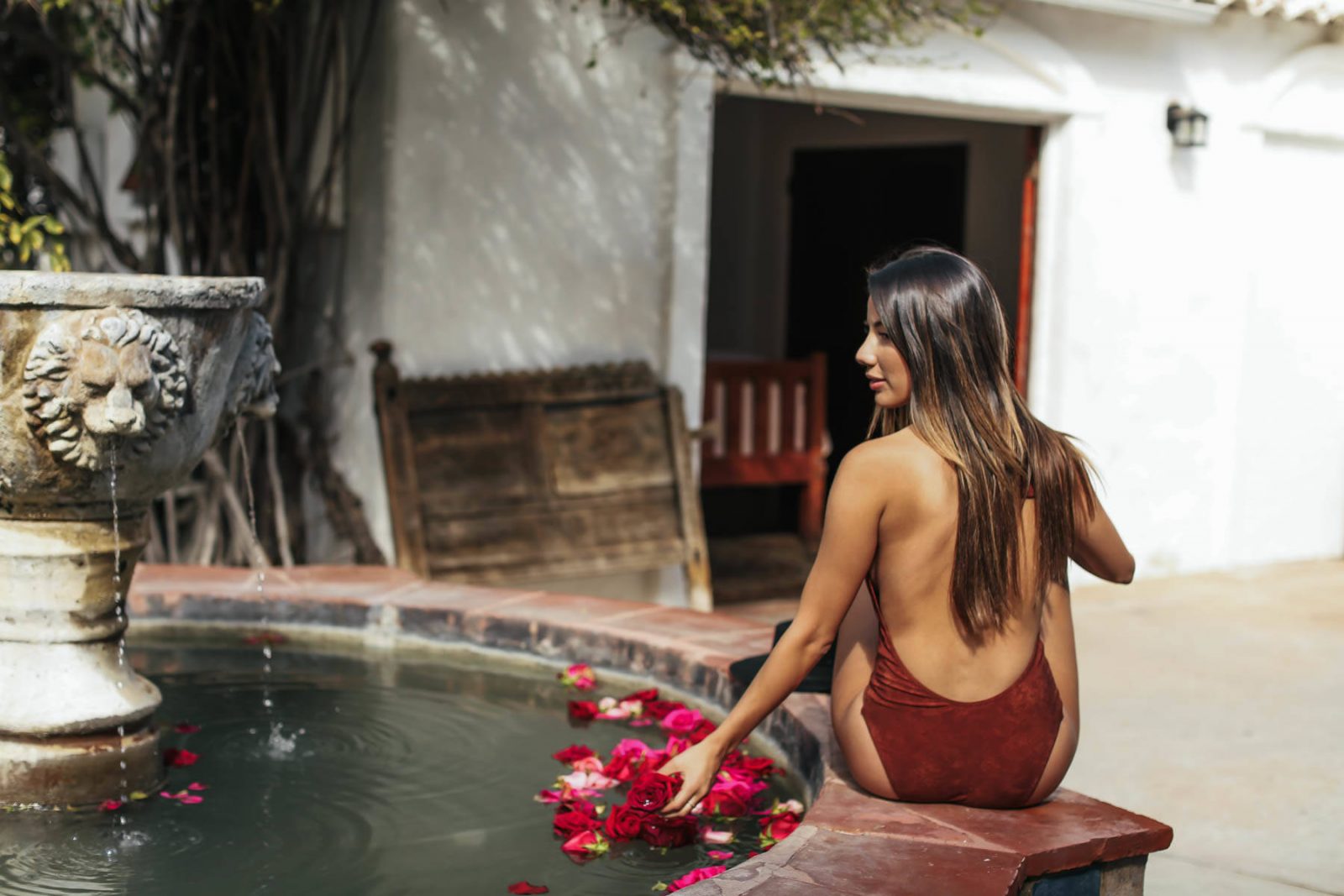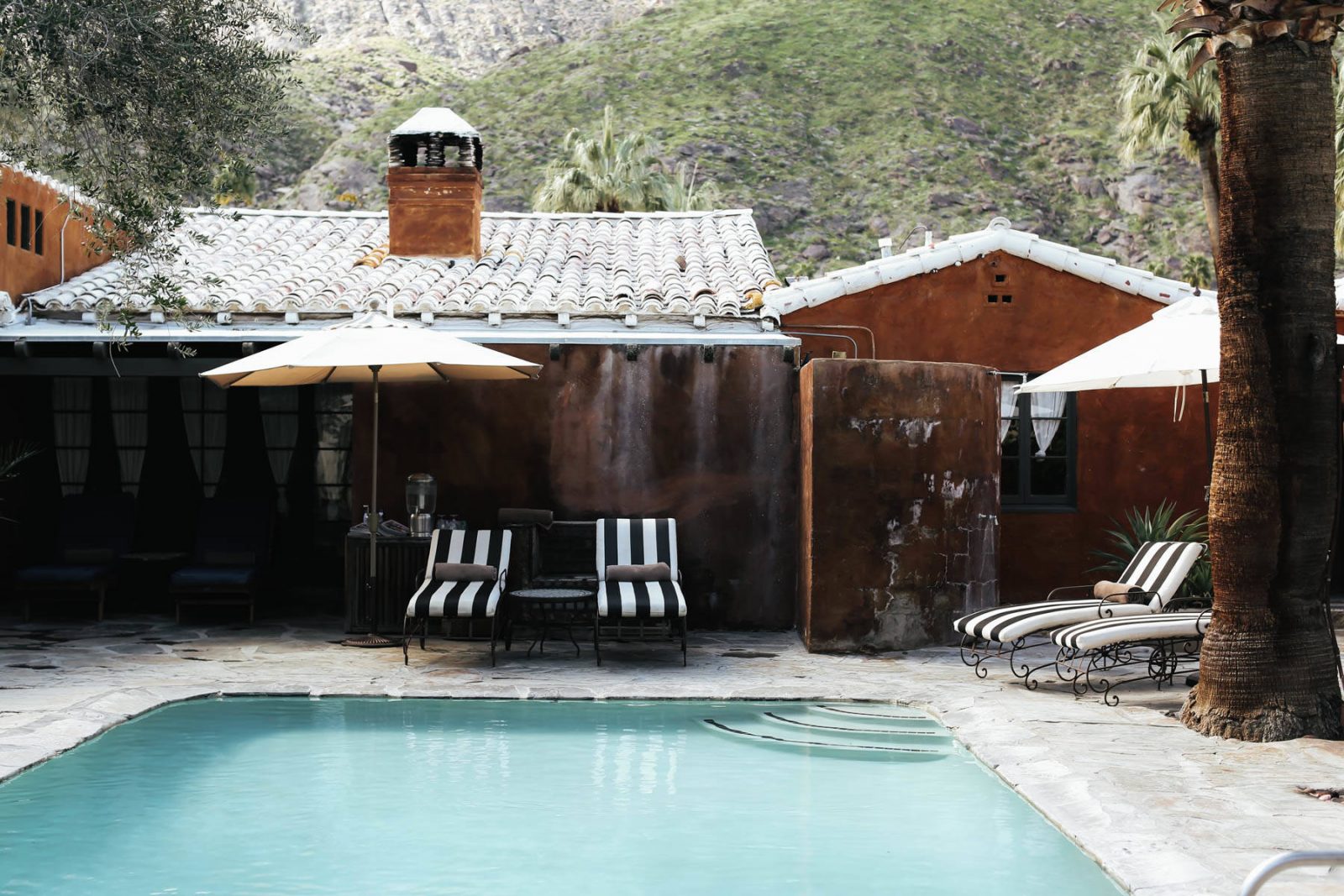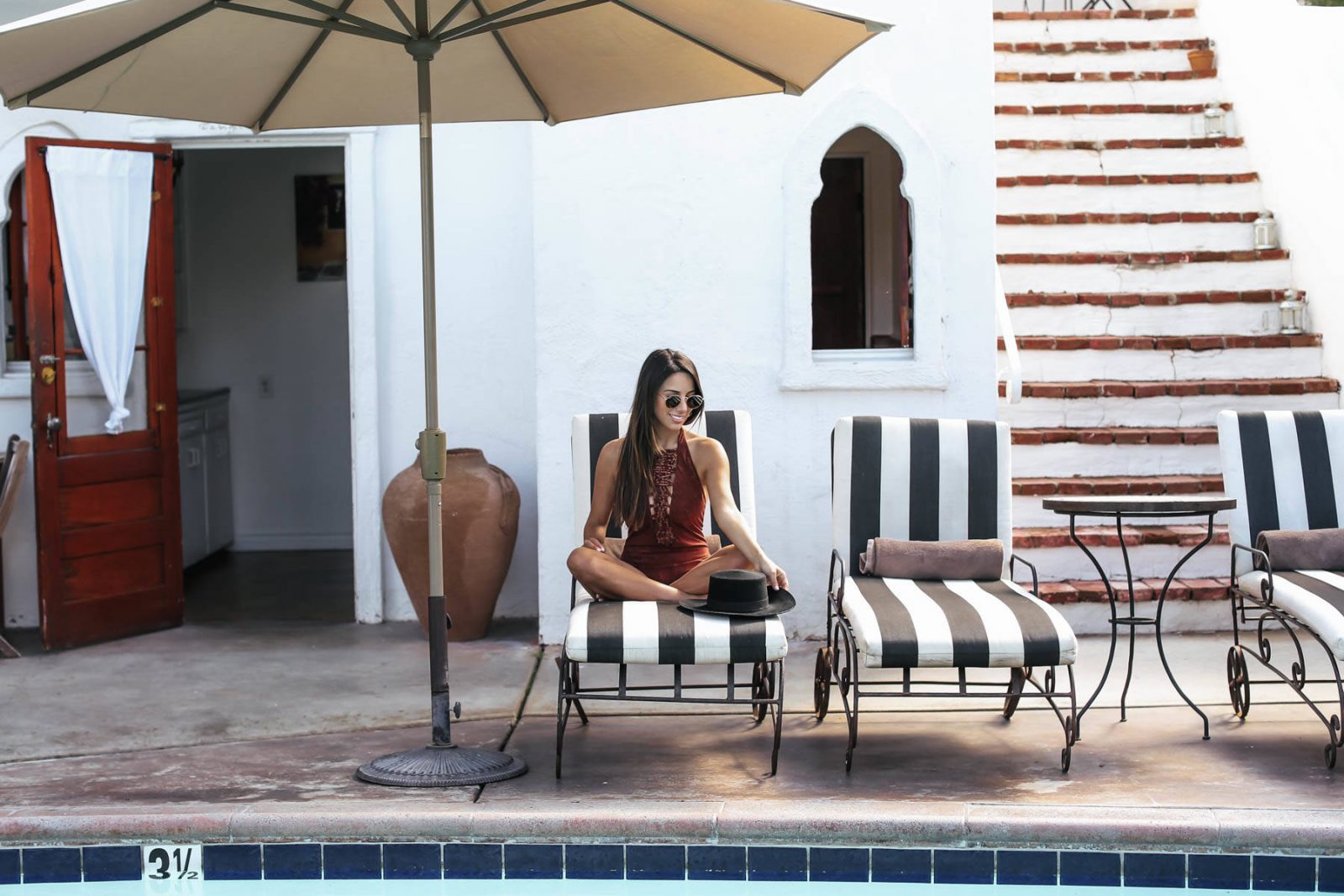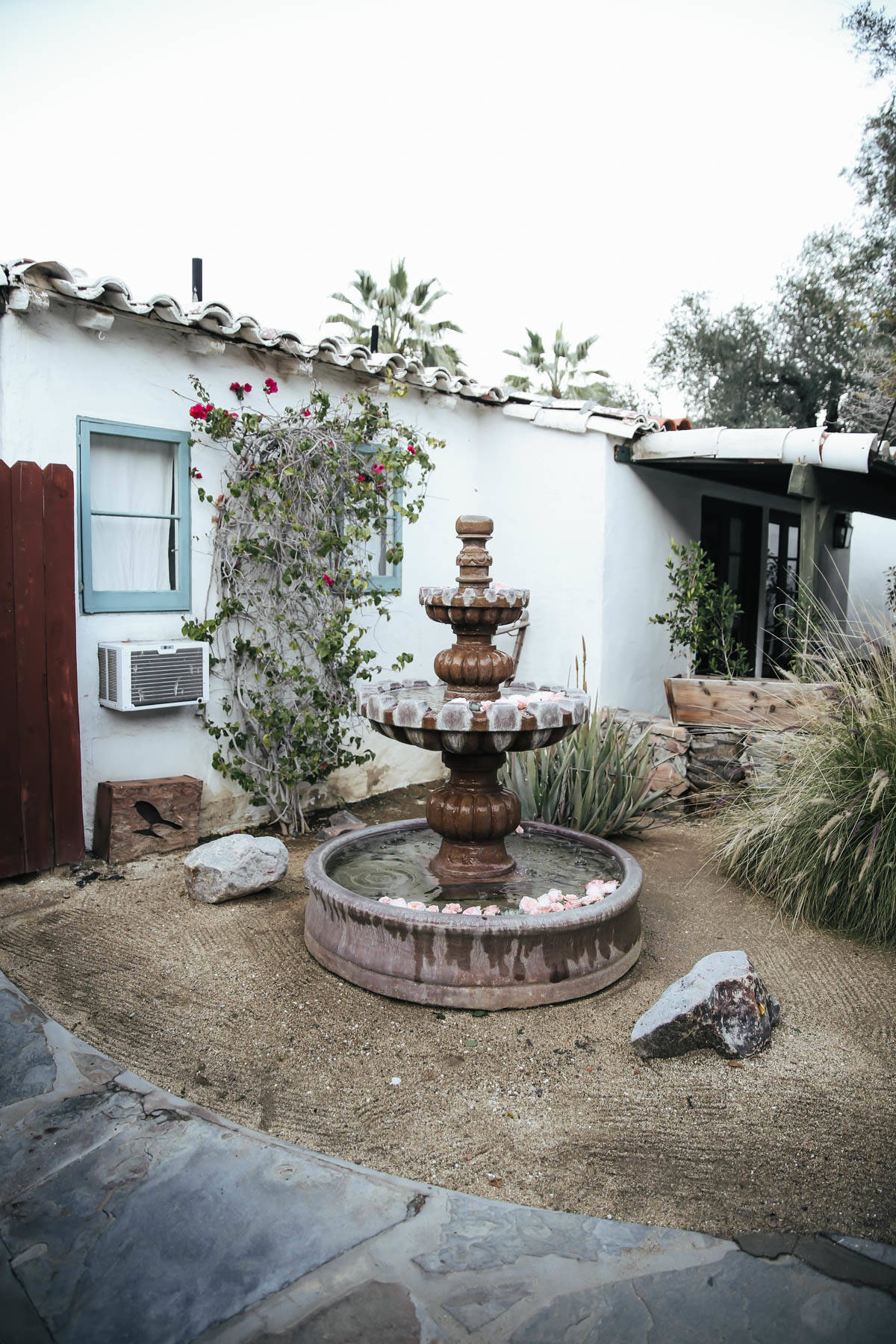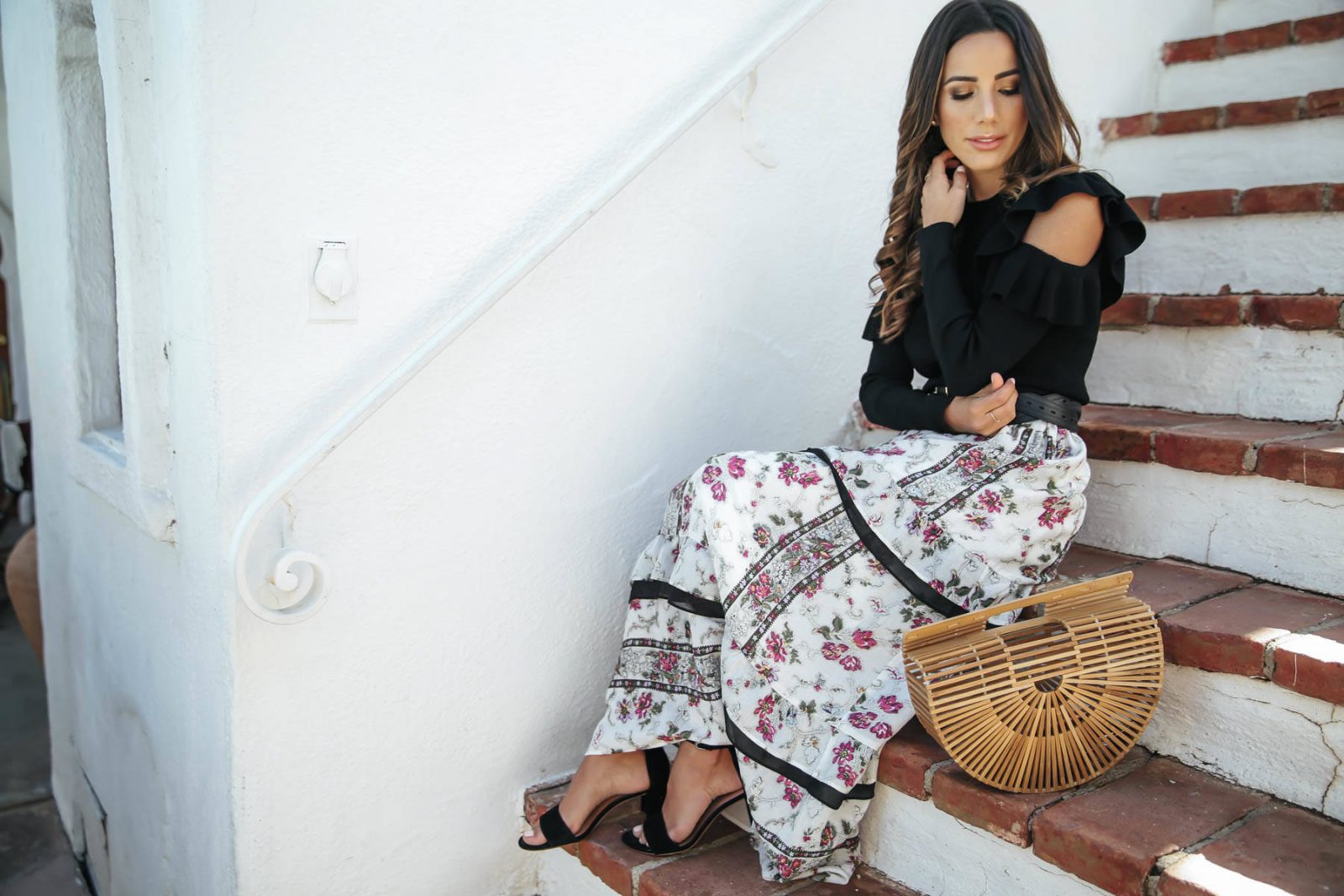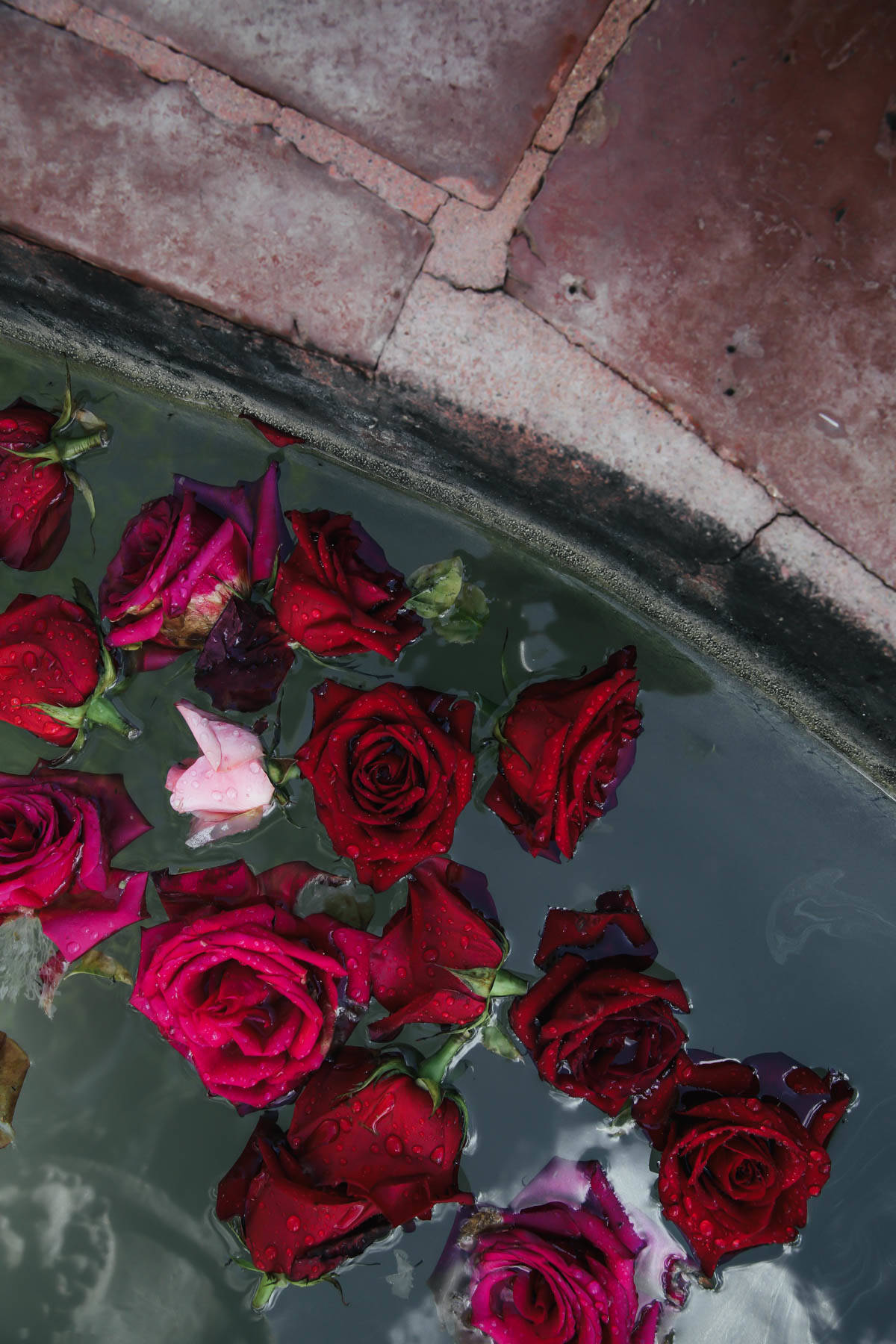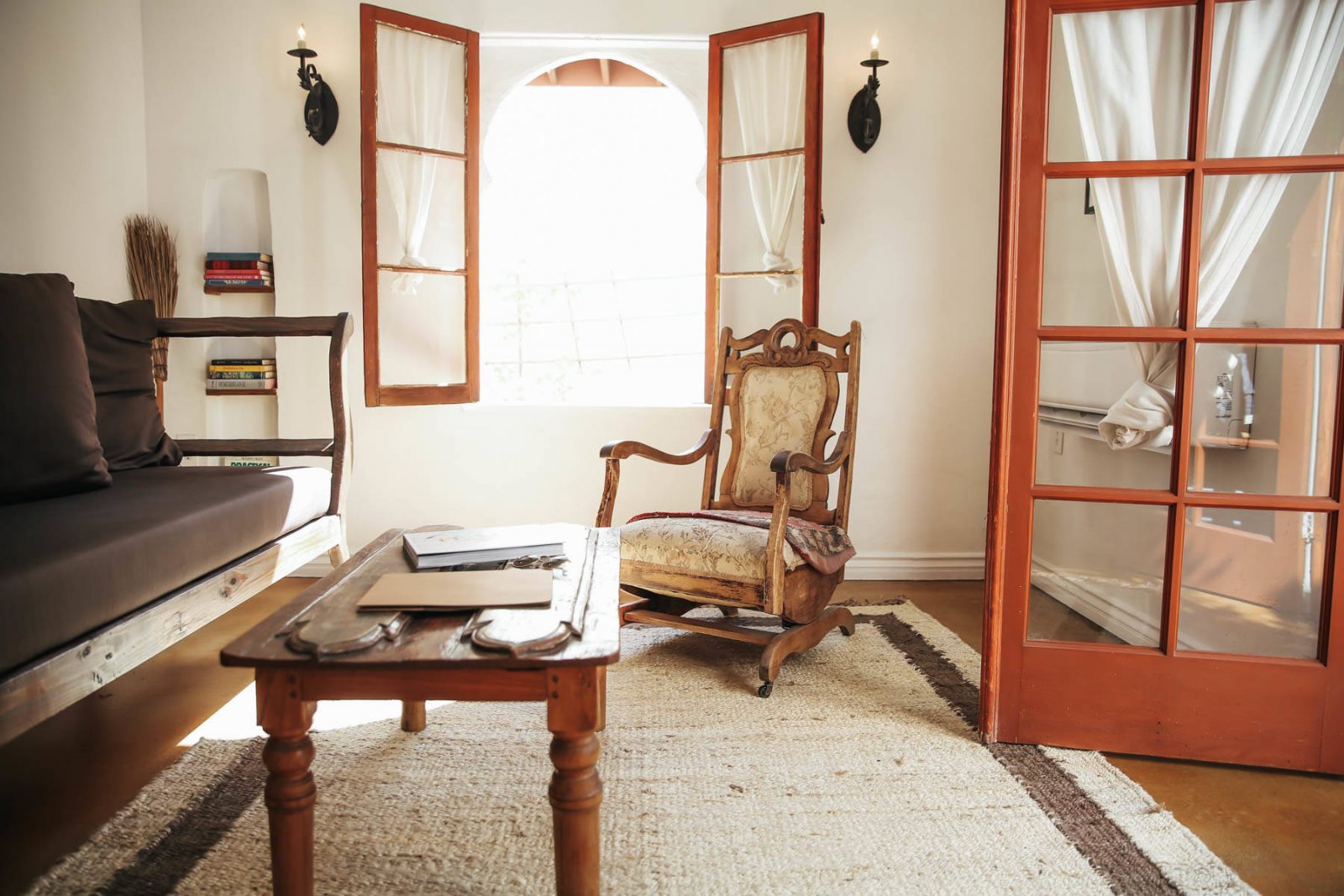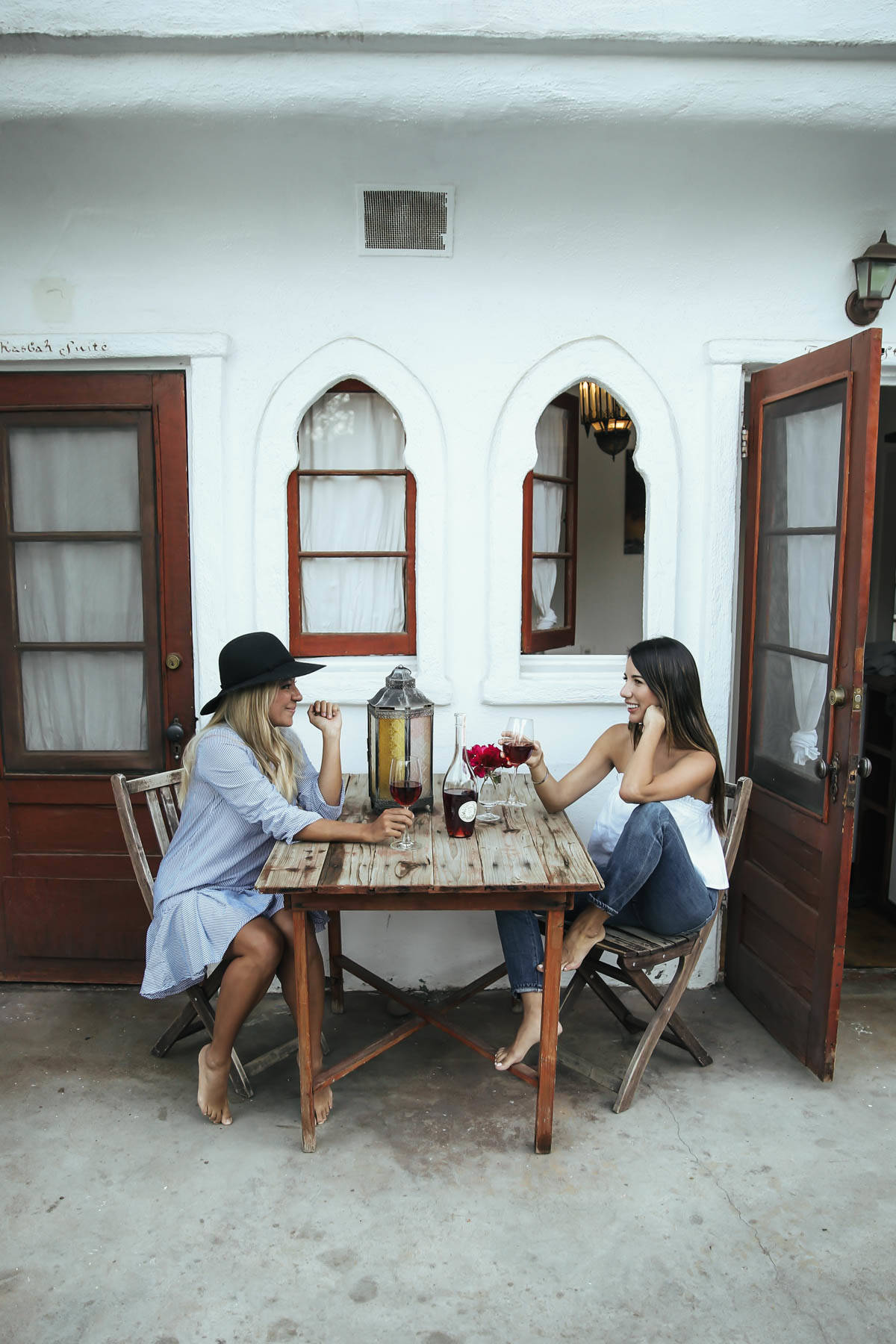 (Korakia Pensione, Palm Springs)
I am a California girl through and through. And I LOVE living in San Francisco, but there is only so much rain a girl can take! It's been a wet few weeks here in the Bay Area. And as beautiful and full of character the city is, sometimes a girl just needs some sunshine.
After I got back from Tulum, it was nothing but doom and gloom around here, that's why I was even more excited to get down to Palm Springs. It's such a quick and easy flight, but it seems like you are a world away.
Andrea and I headed down for some sun, good vibes, and new locations to create some fun content for you guys. We stayed at the Korakia, I have stayed here once before and was waiting for the perfect opportunity to come back. I am so in love with this property. It's so gorgeous and the grounds are stunning; there are roses and fountains everywhere you look.
Waking up here is so magical, I would recommend this hotel to anyone coming down to the desert. It's an adults only hotel (no children under 13), so that definitely added to the relaxed vibe. Even though we were working, it was nice to get some peace & quiet and relax a little.
They serve breakfast on the patio every morning, definitely don't miss that! The food is all homemade, and everything is delicious!
We spent most of our time at the hotel shooting looks, drinking rosè and swimming in the heated pool — no complaints here! We even woke up early one day for a sunrise swim, it was a great way to start the day! It was so nice to put away my rain boots and jackets, and put on some wedges and rompers!
If you do come to Palm Springs, some of my favorite places to visit are: Moorten botanical garden, that pink door, and the Parker hotel for lunch!
Stay tuned for a Joshua Tree travel guide!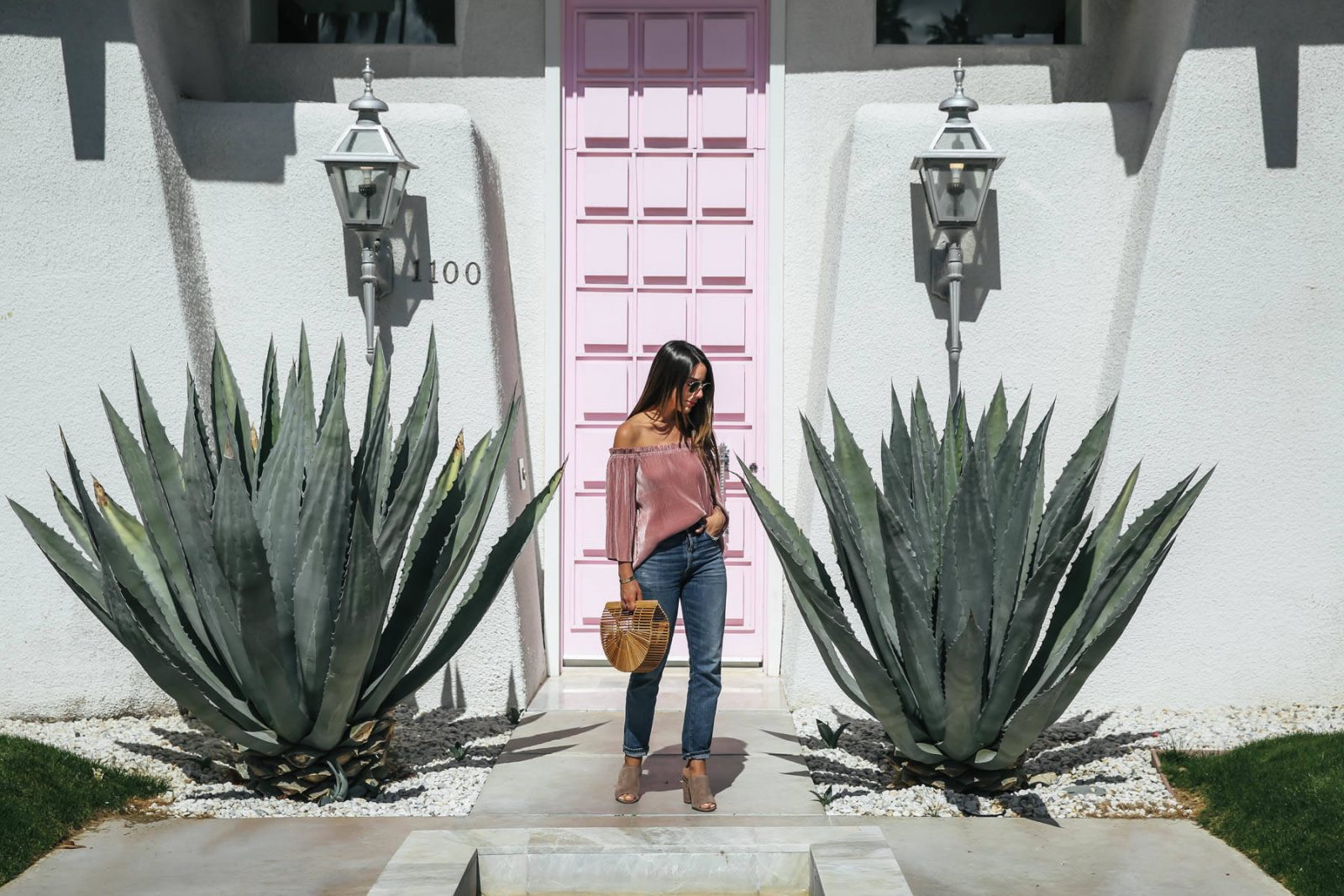 (That Pink Door, Palm Springs)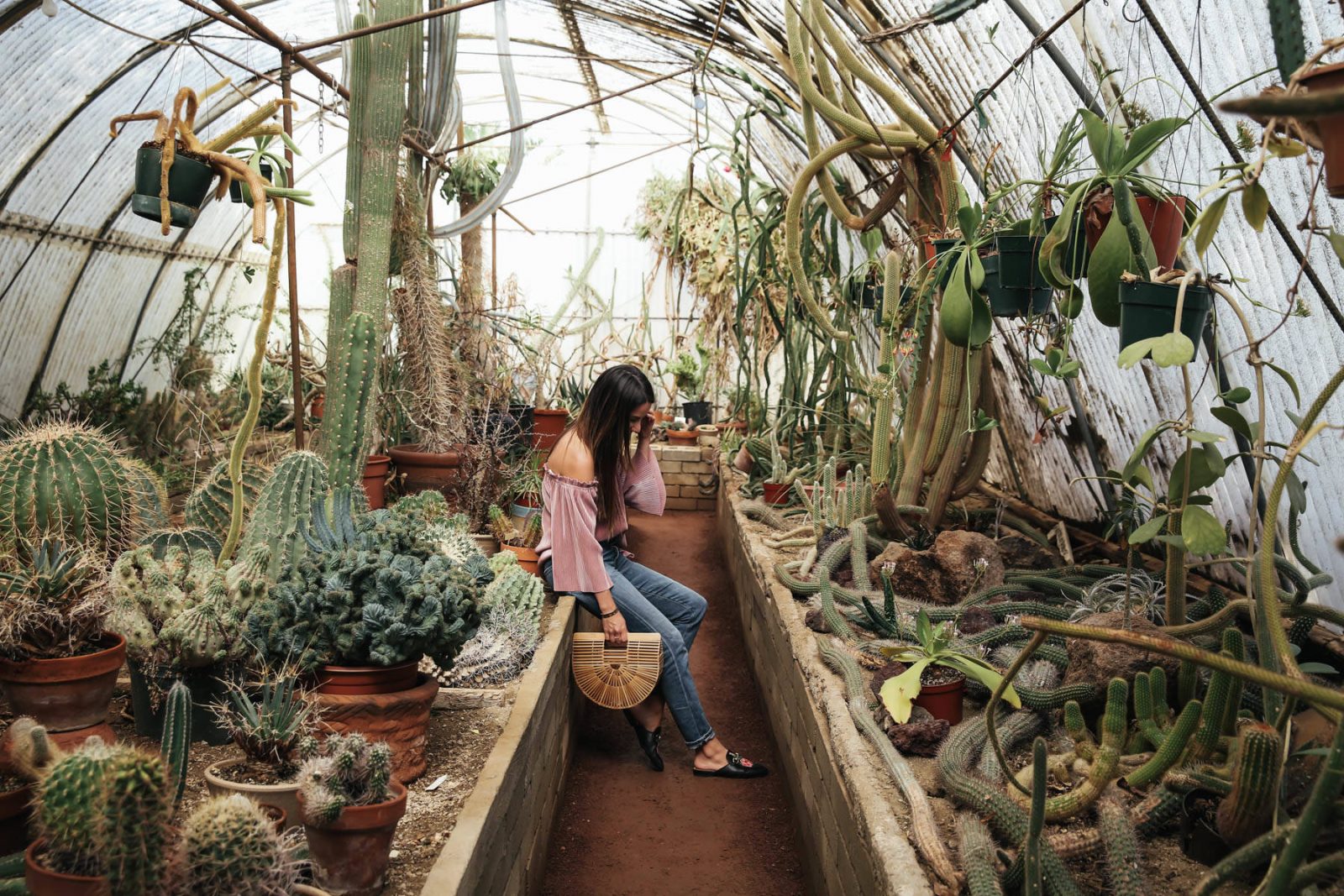 (Moorton Botanical Garden, Palm Springs)
Photography: Andrea Posadas