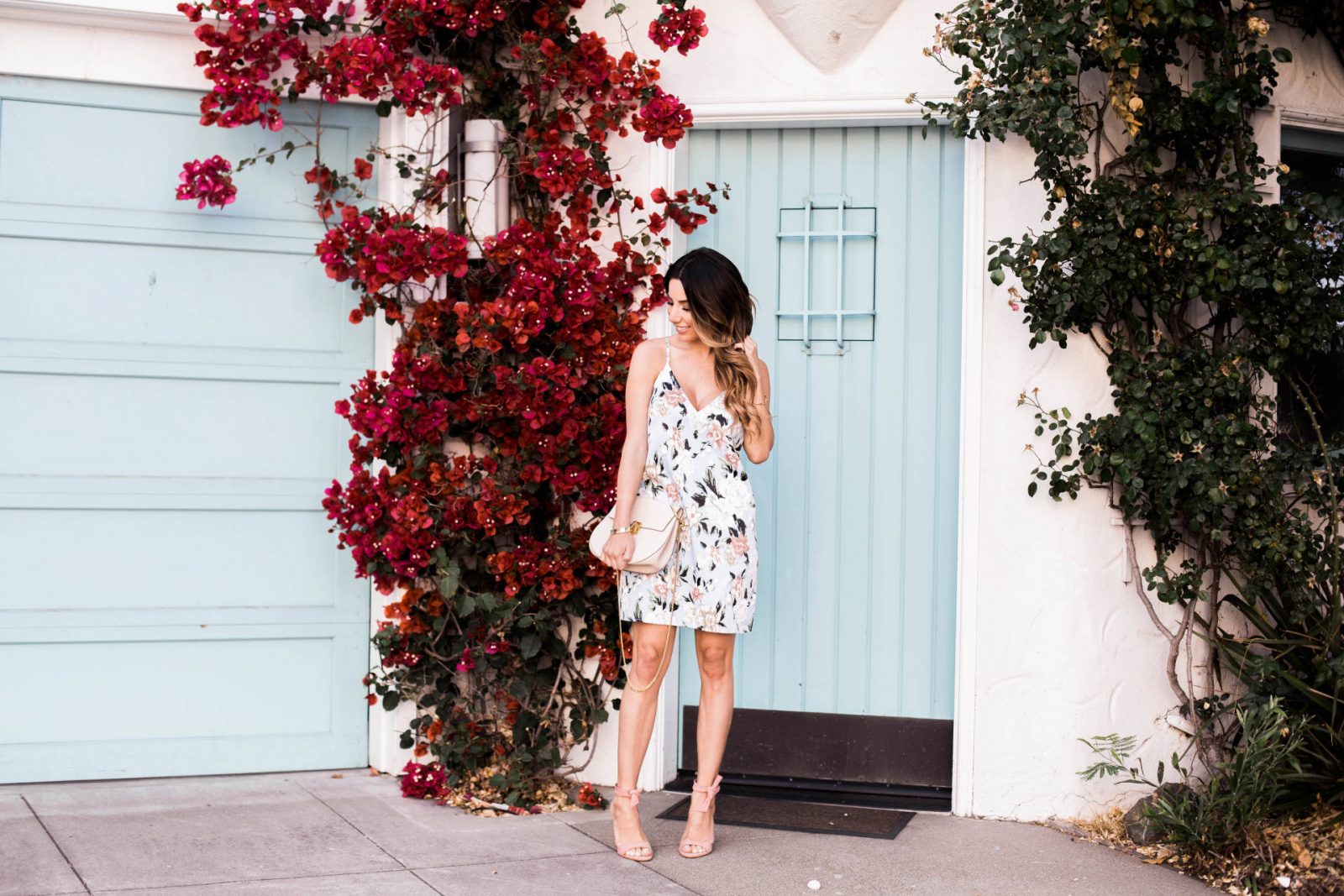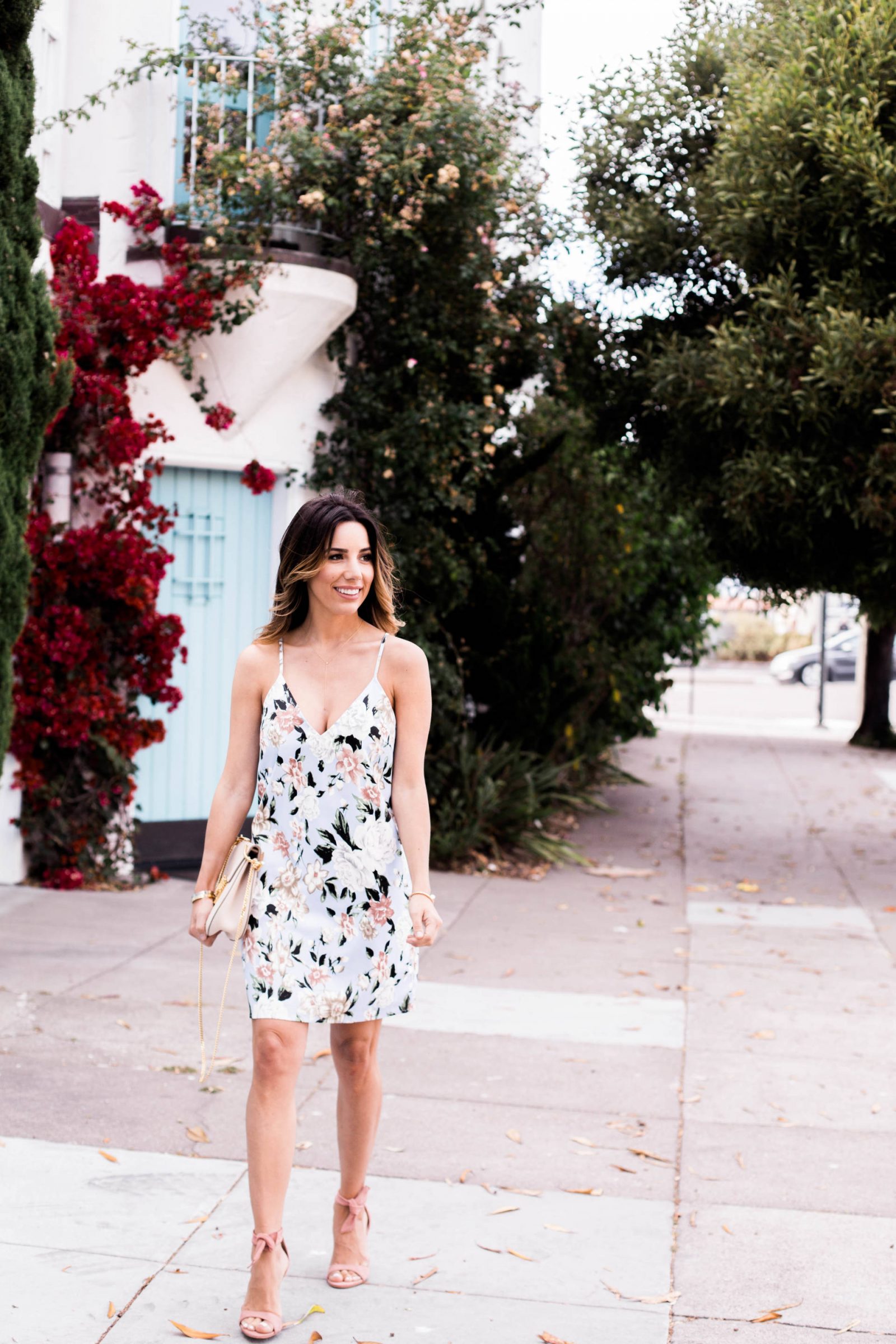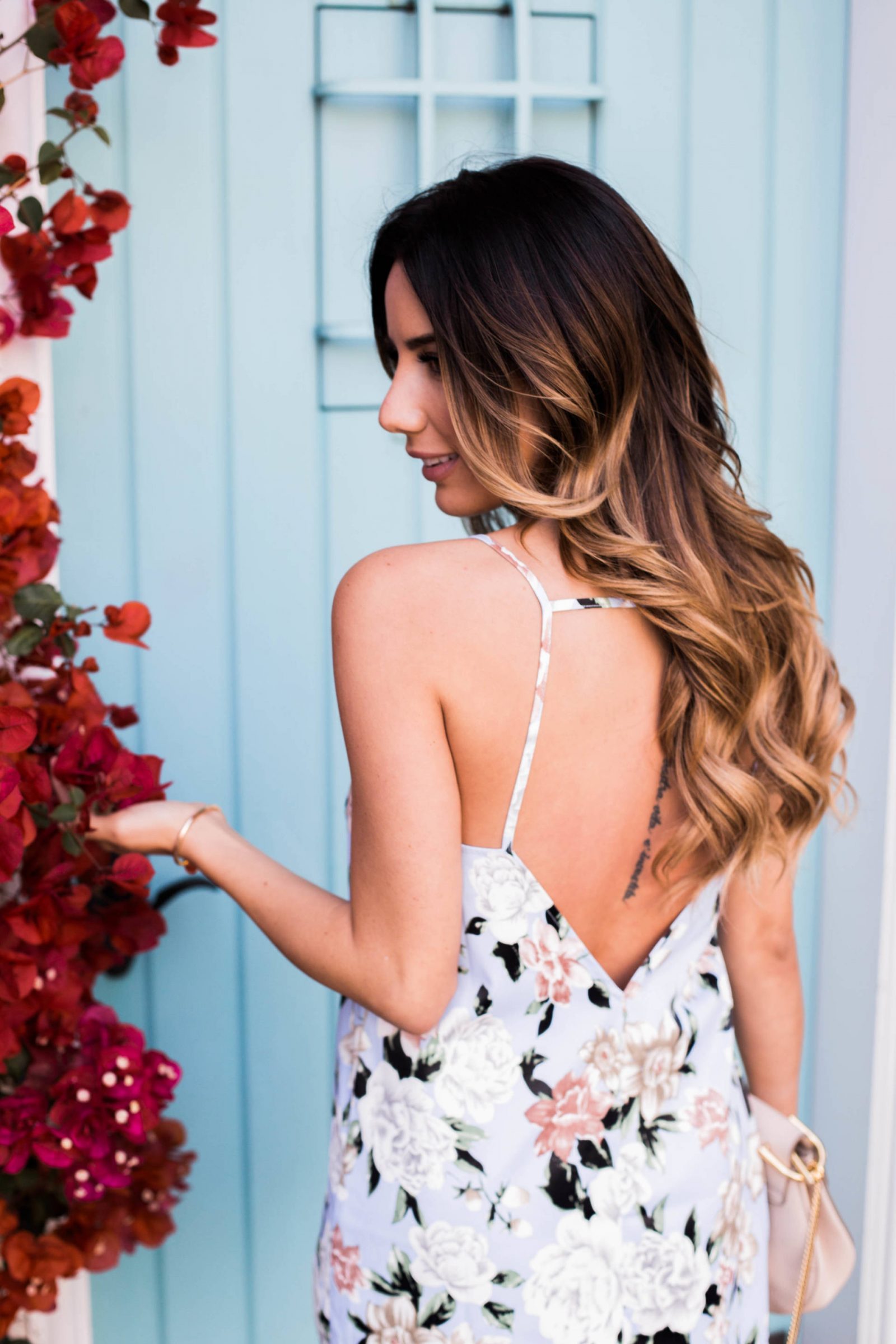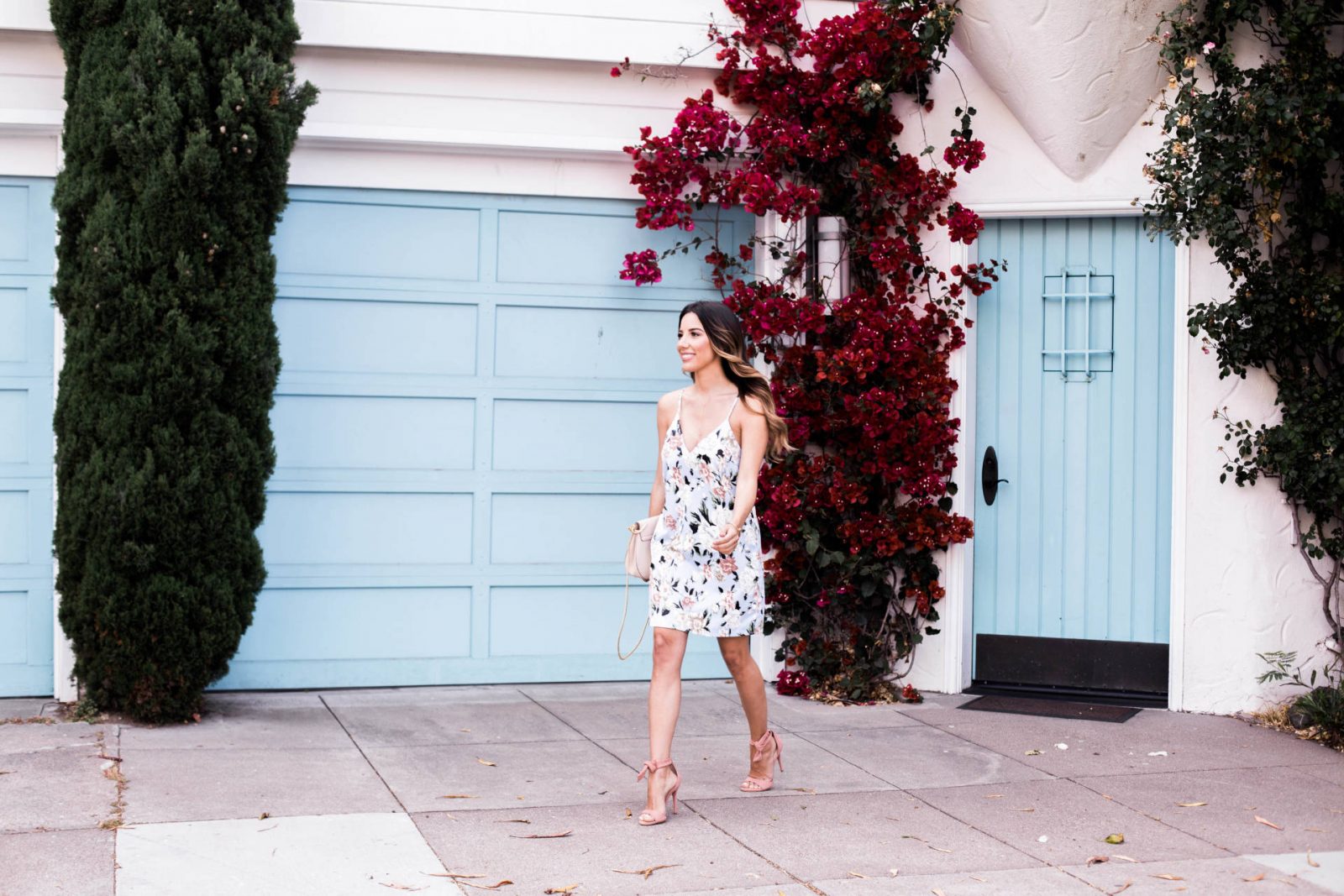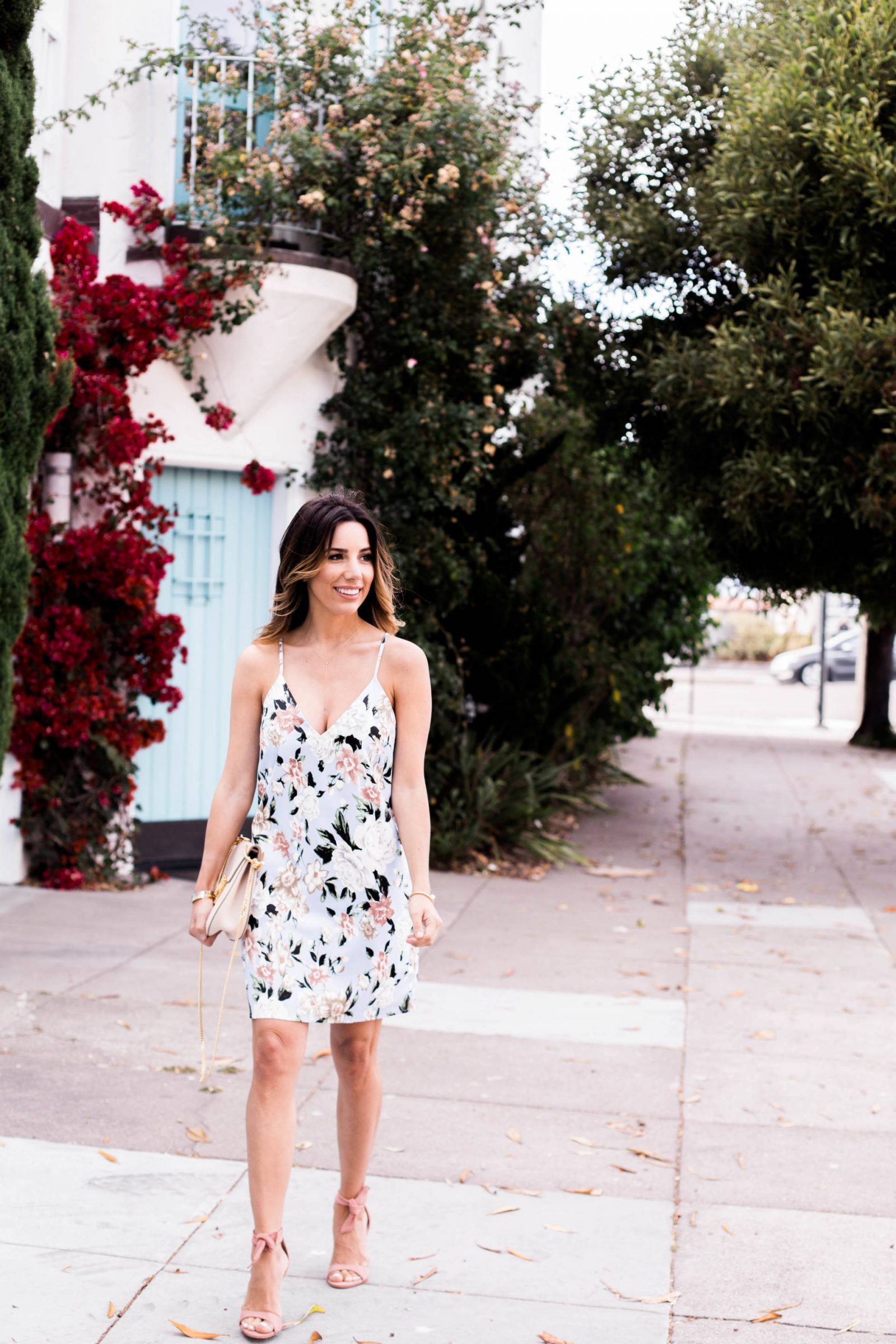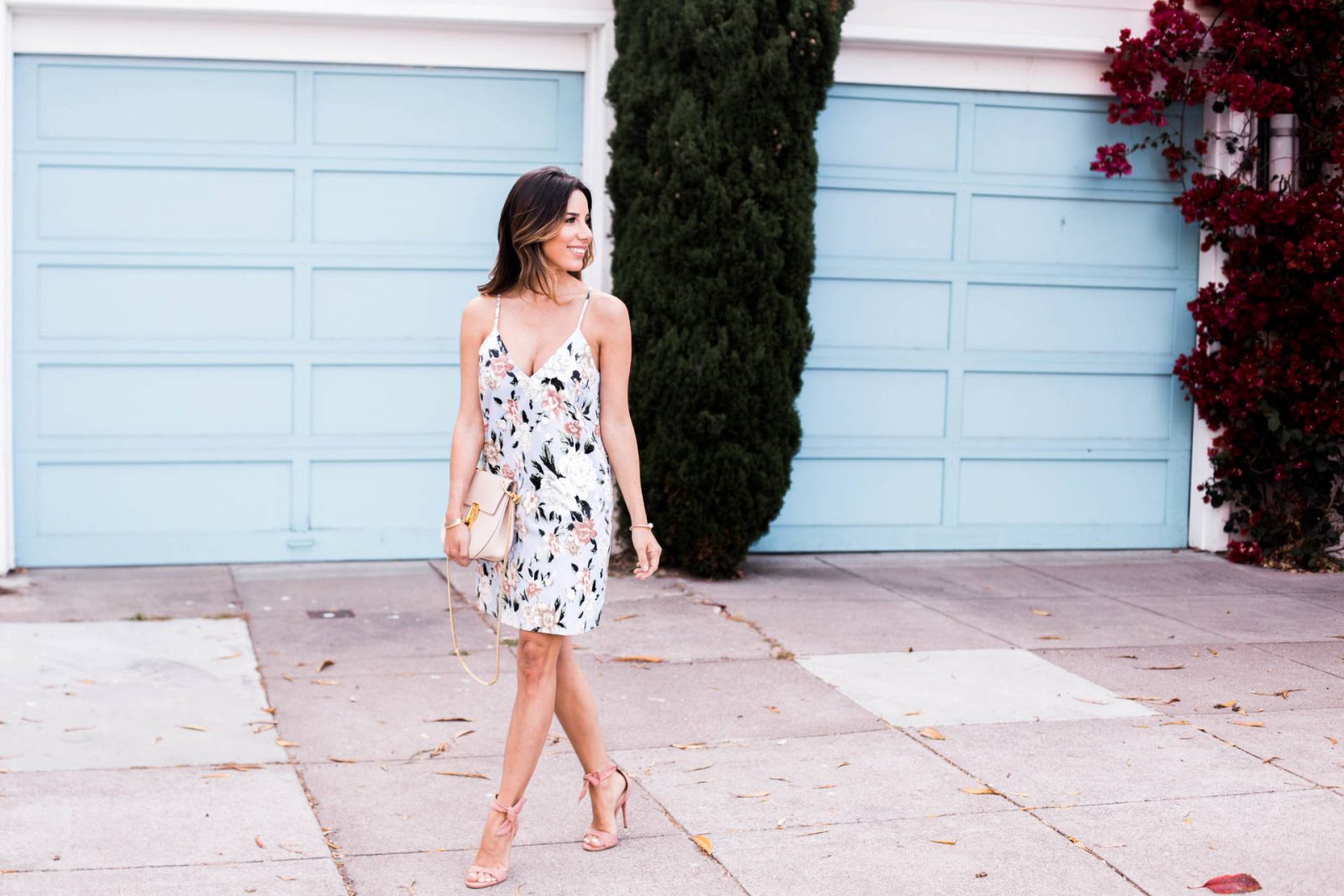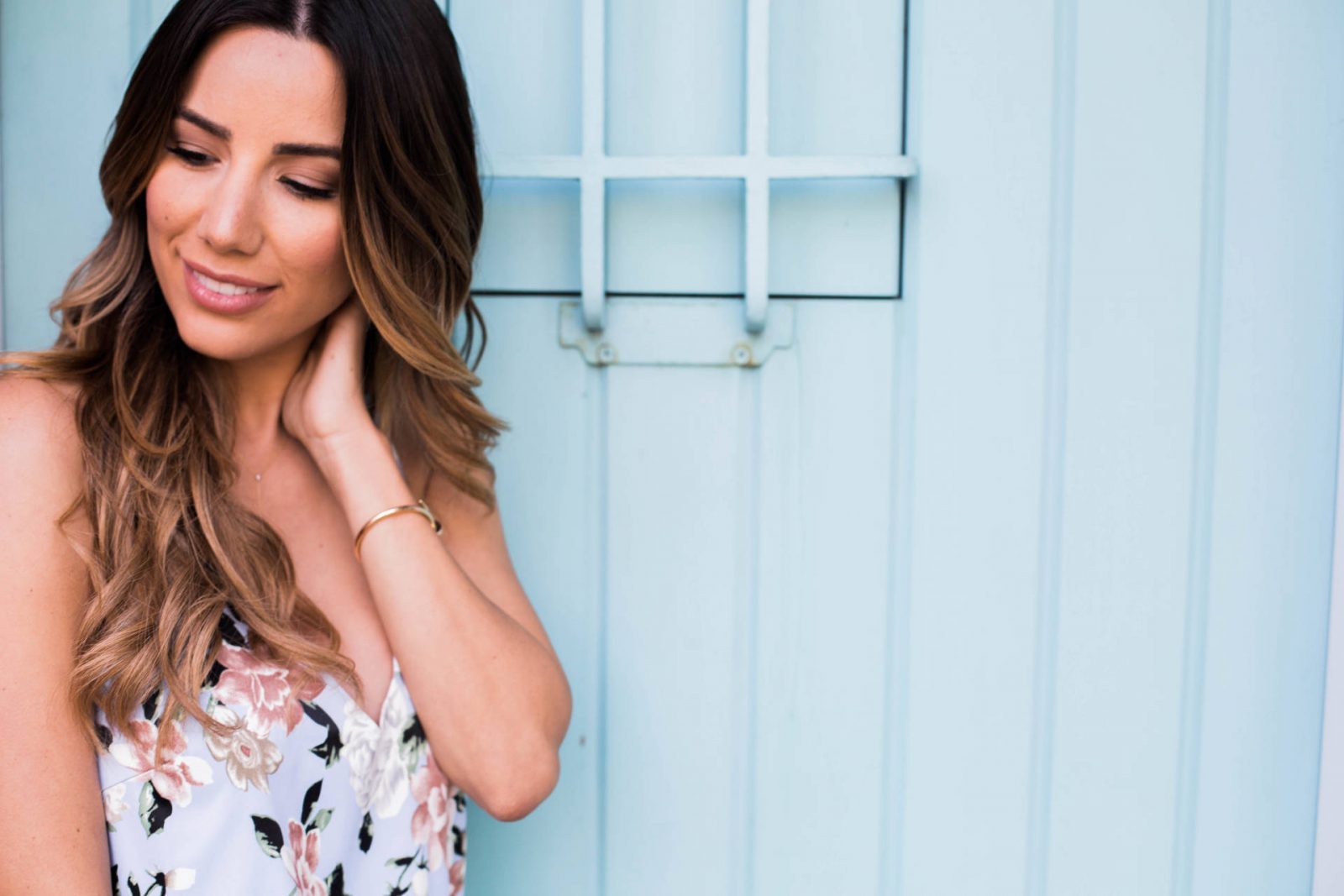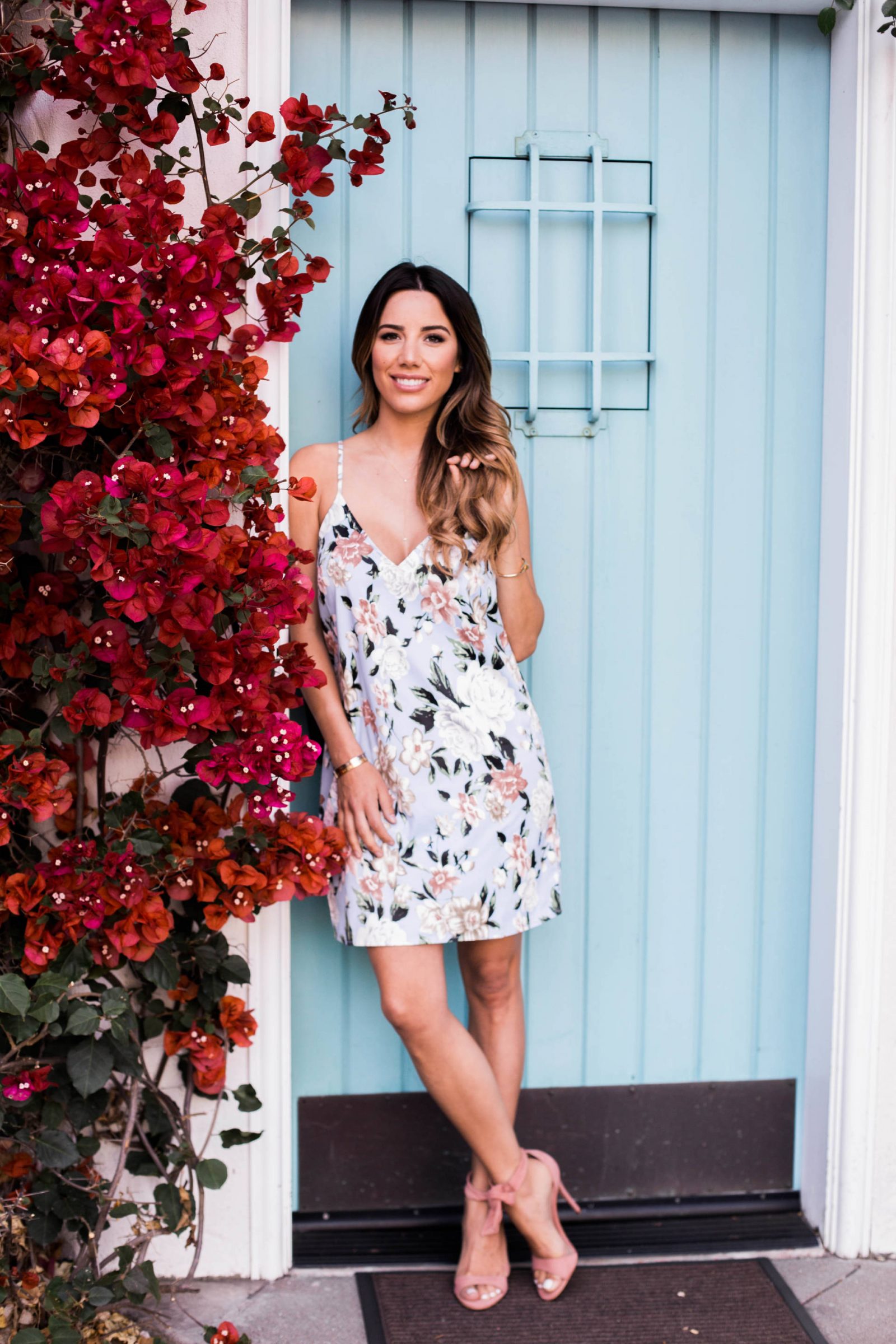 Dress: Lucca Couture, Shoes: Steve Madden, Bag: Chloè
I love anything v-neck, whether it be a dress or a shirt. I especially adore v-necks as it adds a flirty accent to any outfit (a little more sexy to be exact)! I fell in love with this Lucca Couture v-neck shift dress because it's the perfect combination of high end fashion and everyday street style. I'm also all about the pastels (if you haven't already noticed), and this powder blue is a great soft hue for any day-look.
When it comes to my shoe style, I'm not afraid to wear some with a bit of color (especially if they're pink)! These pink Steve Madden Bowwtye heels I paired with the dress match perfectly with the the detailing of the flowers on the dress, but would go perfectly with any solid colored outfit as well! It's a dressy sandal that's great for during the day and at night. However, the thick tie at the ankle adds a fresh edge to a classic shoe, which is darling. On top of it all, you avoid the hassle of any zipper or buckle!
If you guys haven't heard about Lucca Couture, it's worth checking out the website! They carry a chic effortless line that's universal for any style. Their pieces are also designed for comfort while being fashionable, as you can see from this charming floral dress that I'm wearing. What I love most about his collections though is the high fashion aesthetic of their pieces at such an affordable price!
Photography: Andrea Posadas