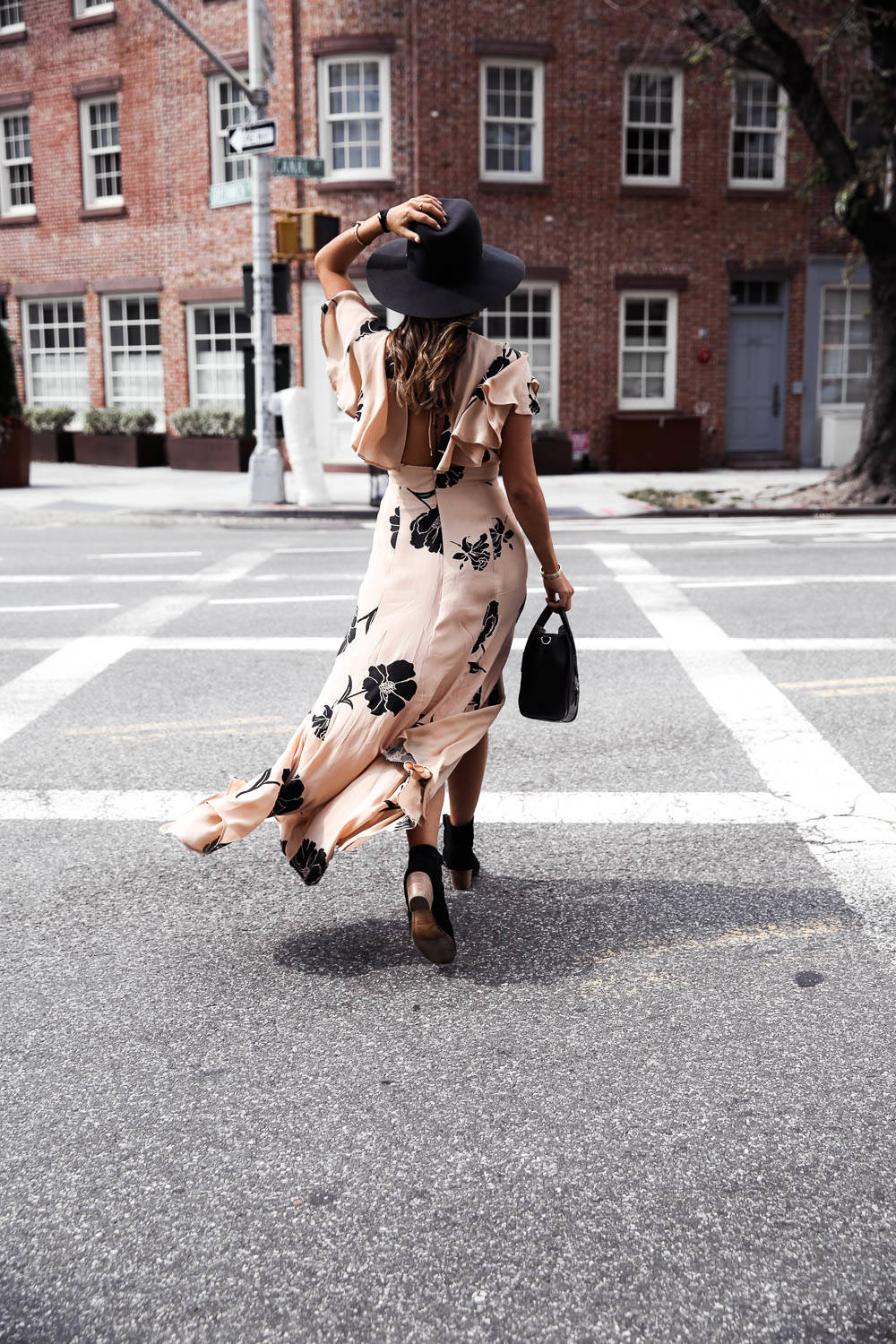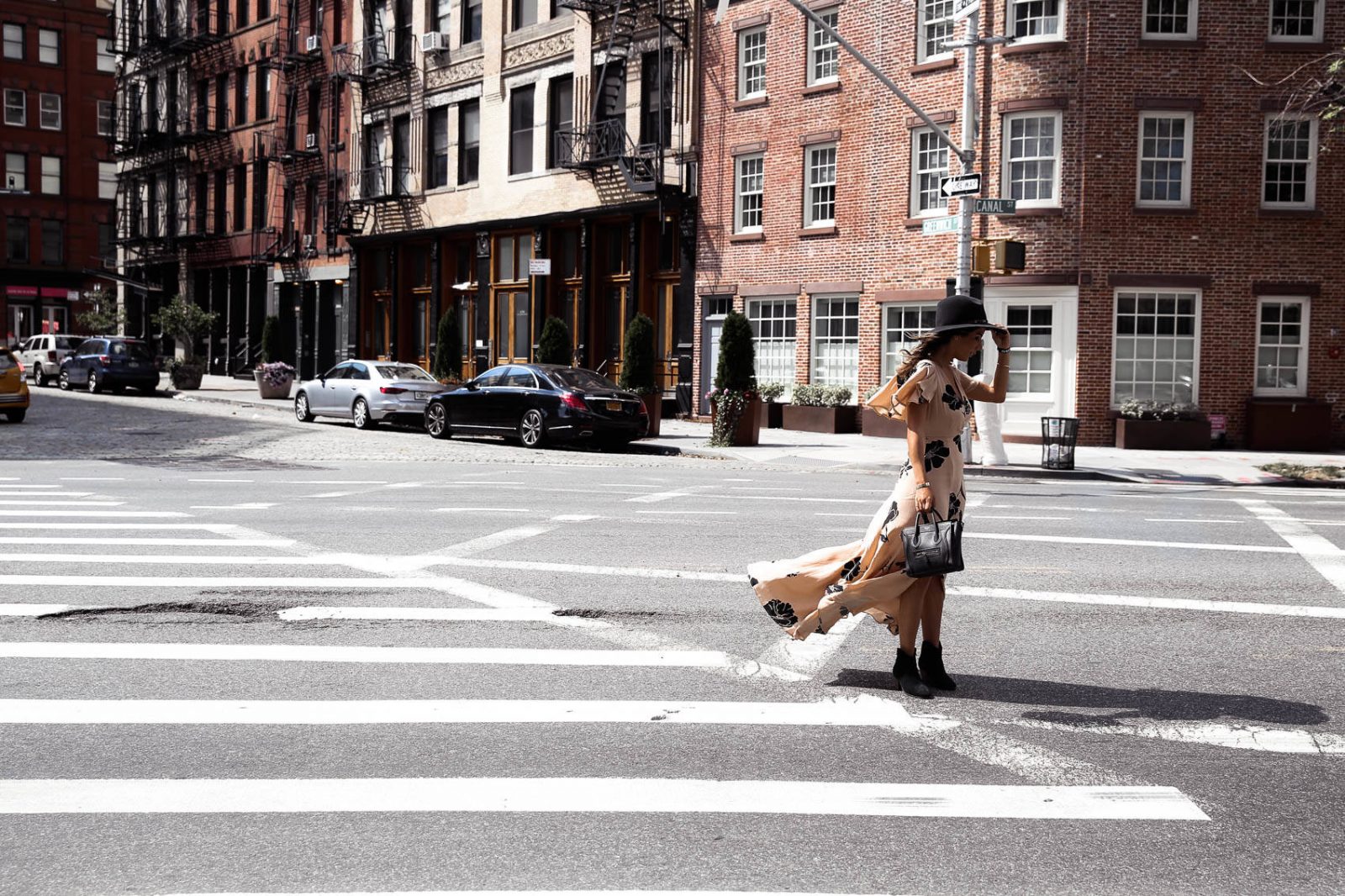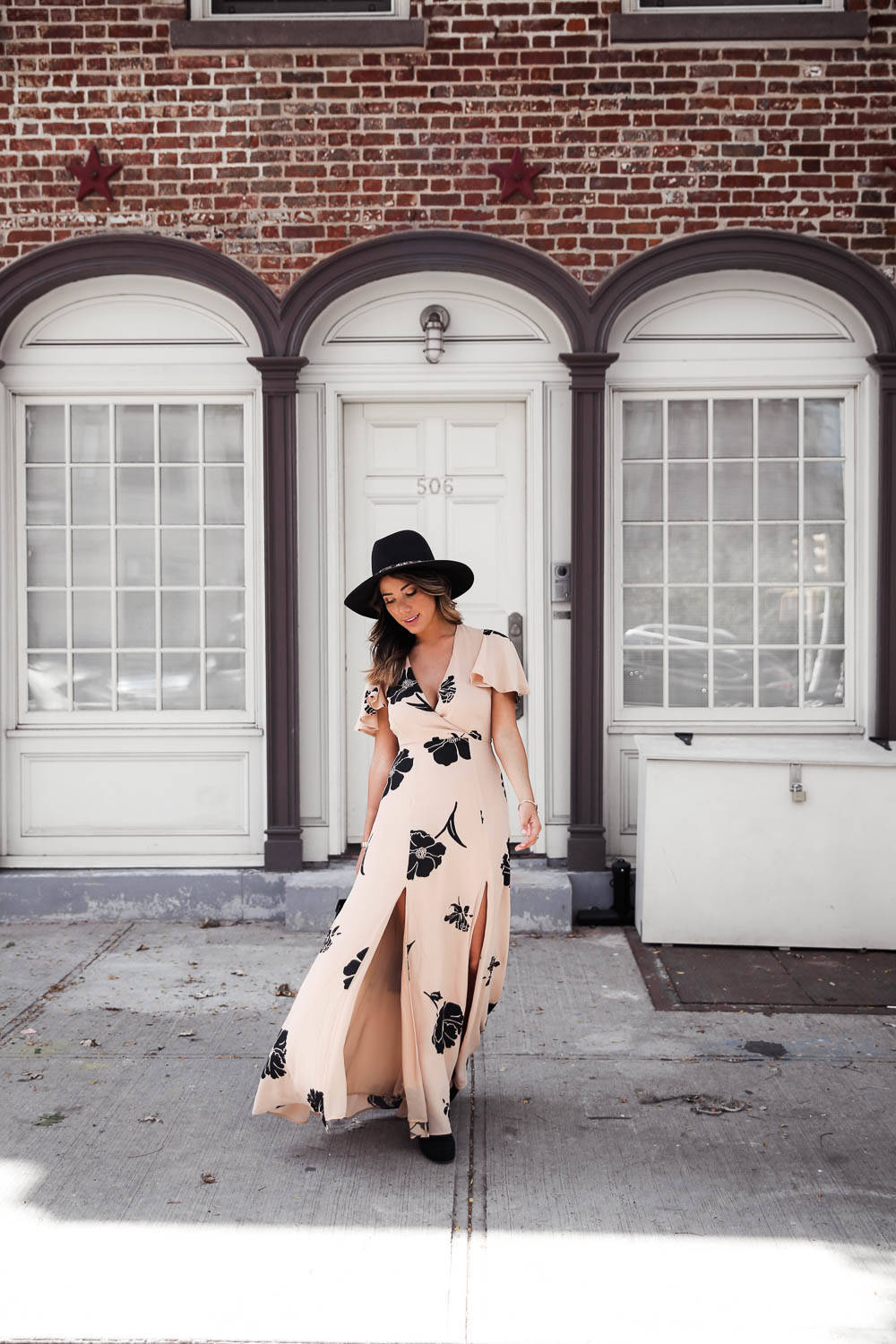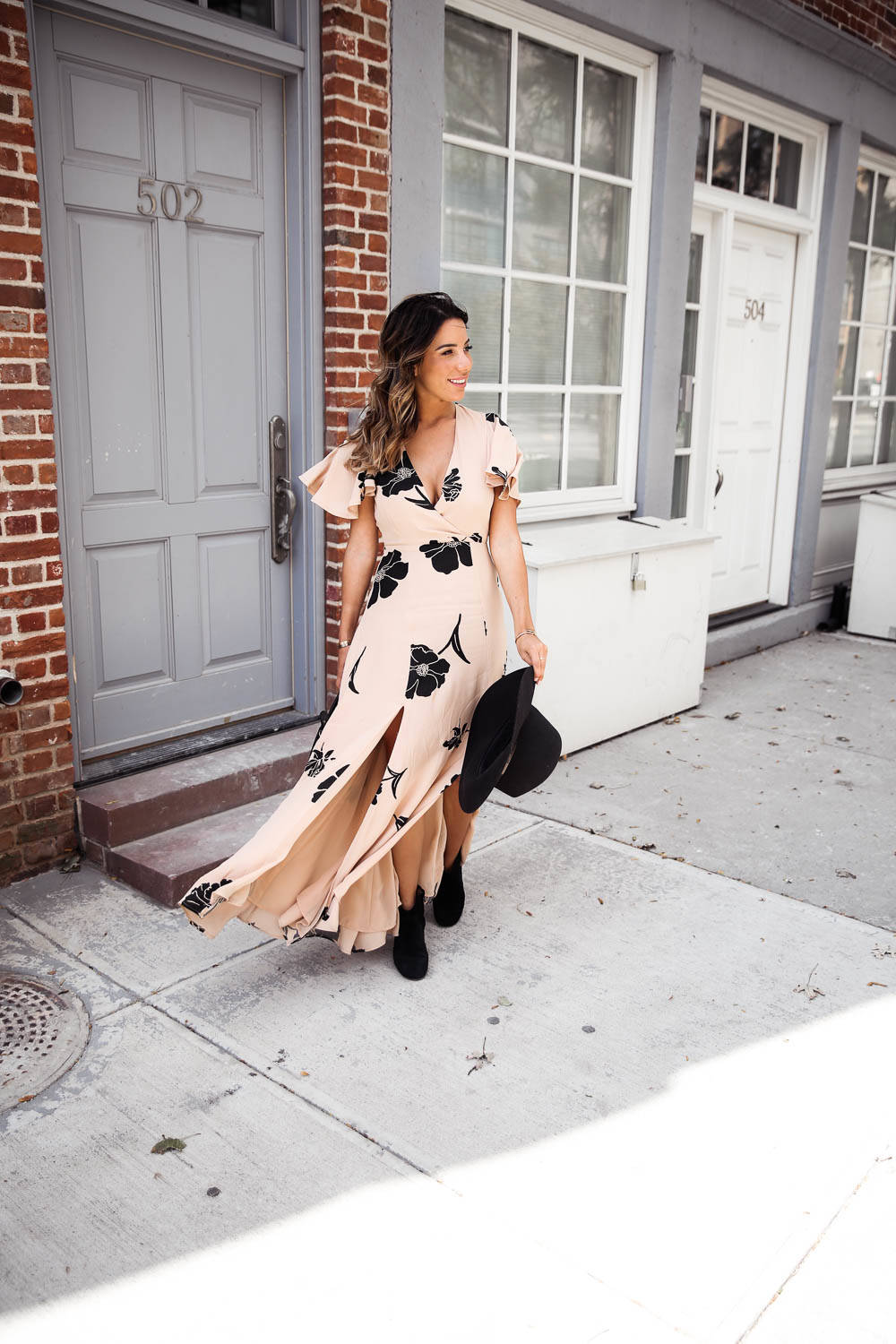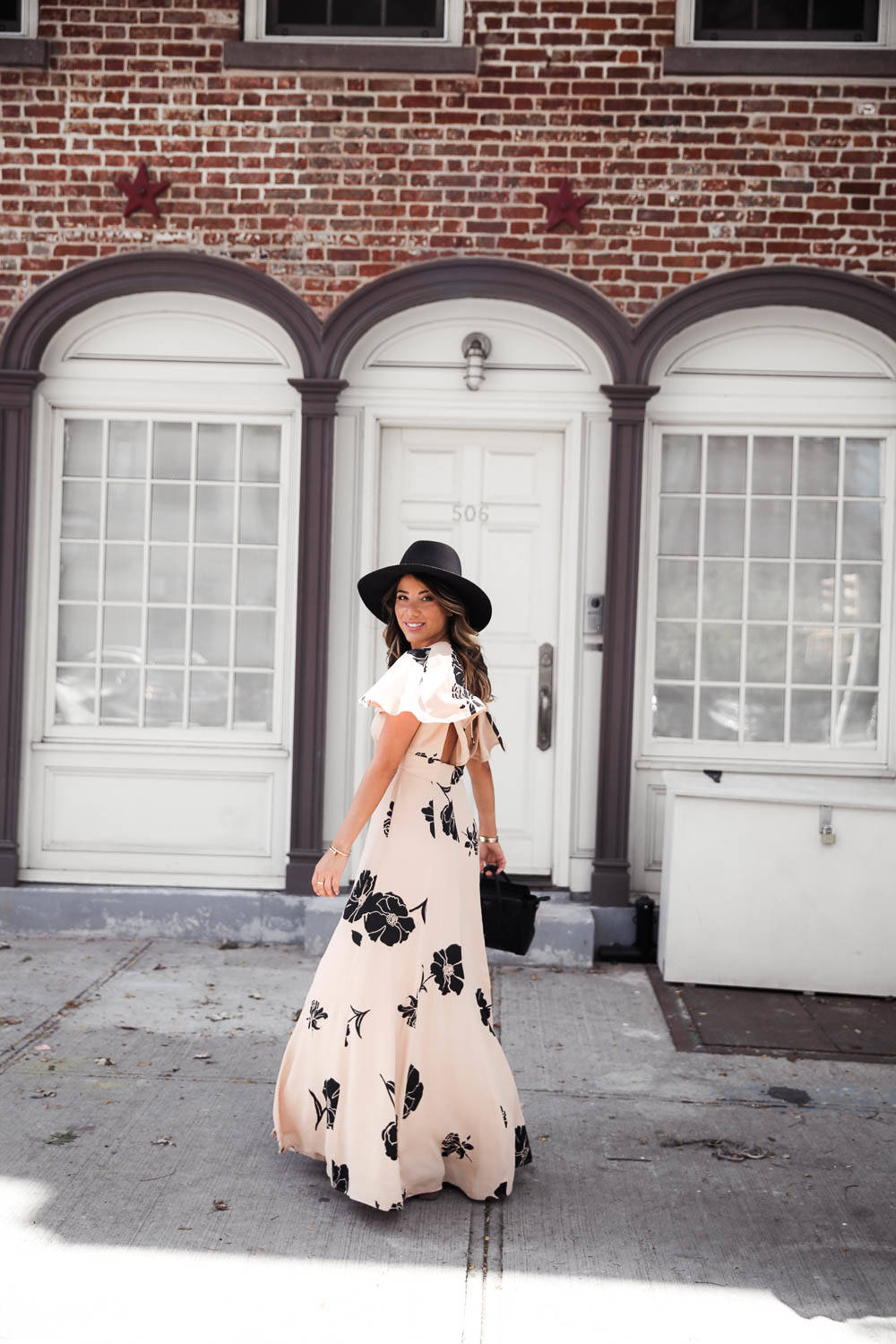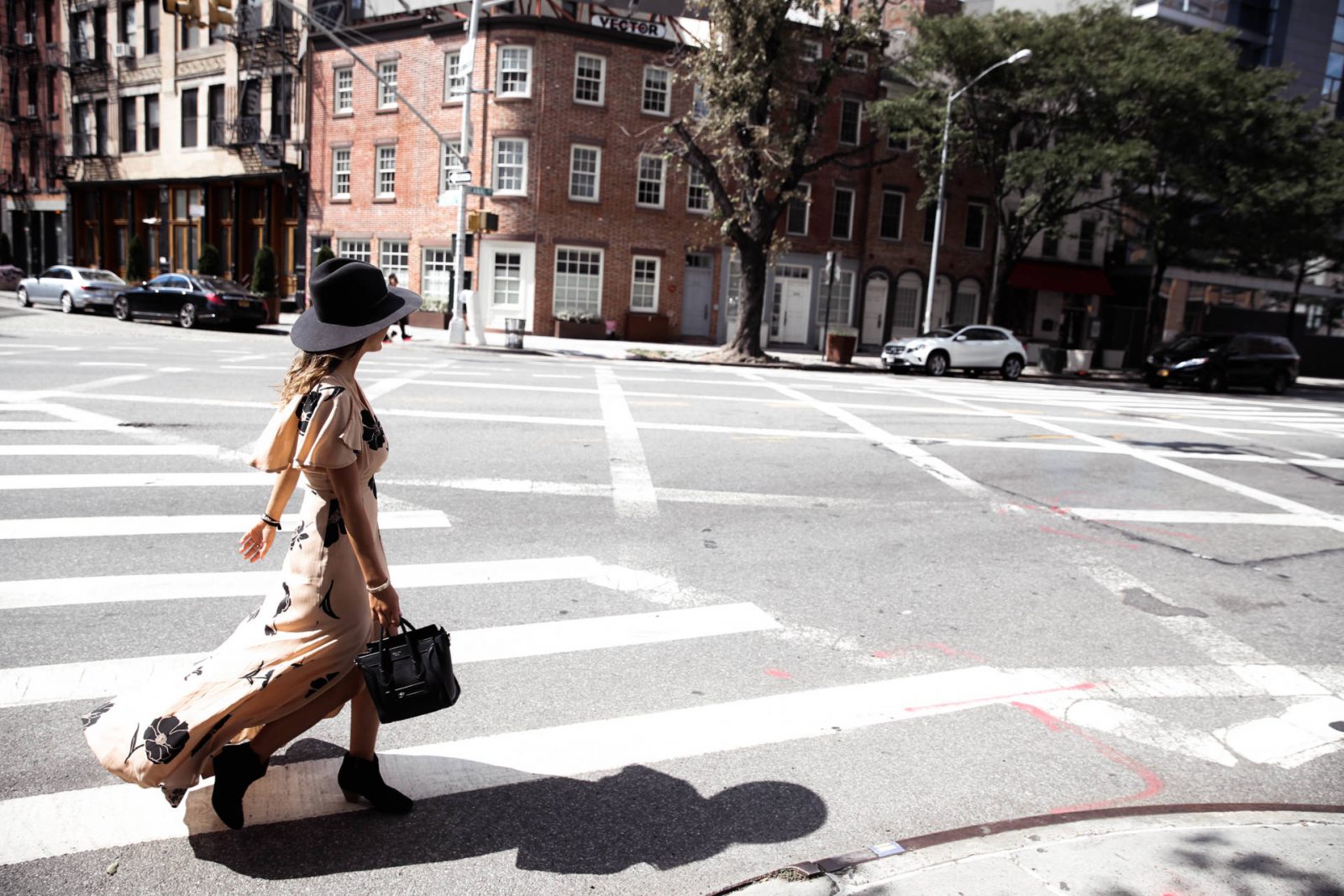 Dress: Privacy Please, Booties: Isabel Marant, Bag: Celine, Hat: Janessa Leone
If you've ever been in New York in the summer or early fall time you know the humidity and heat can just be stifling! This trip especially, the warm weather was unreal, but I would never miss Fashion Week in N.Y because of a little humidity.
To try and feel more refreshed from the sticky weather, I opted for wearing this flowy Privacy Please may from Revolve. The thigh slits and loose sleeves give for the perfect airiness while the low v neck give it a sexyflare. After a few days of wearing heels to shows and exploring, I chose to change it up and give my feet a rest with my favorite Isabel Marant booties. I had so many battle wounds on my feet that I needed a little break! To tie it off, I wore my wide brim hat for a fall look!
I can't wait to share with you all more pics from N.Y. Fashion Week and new fall outfits!
Photography: Andrea Posadas