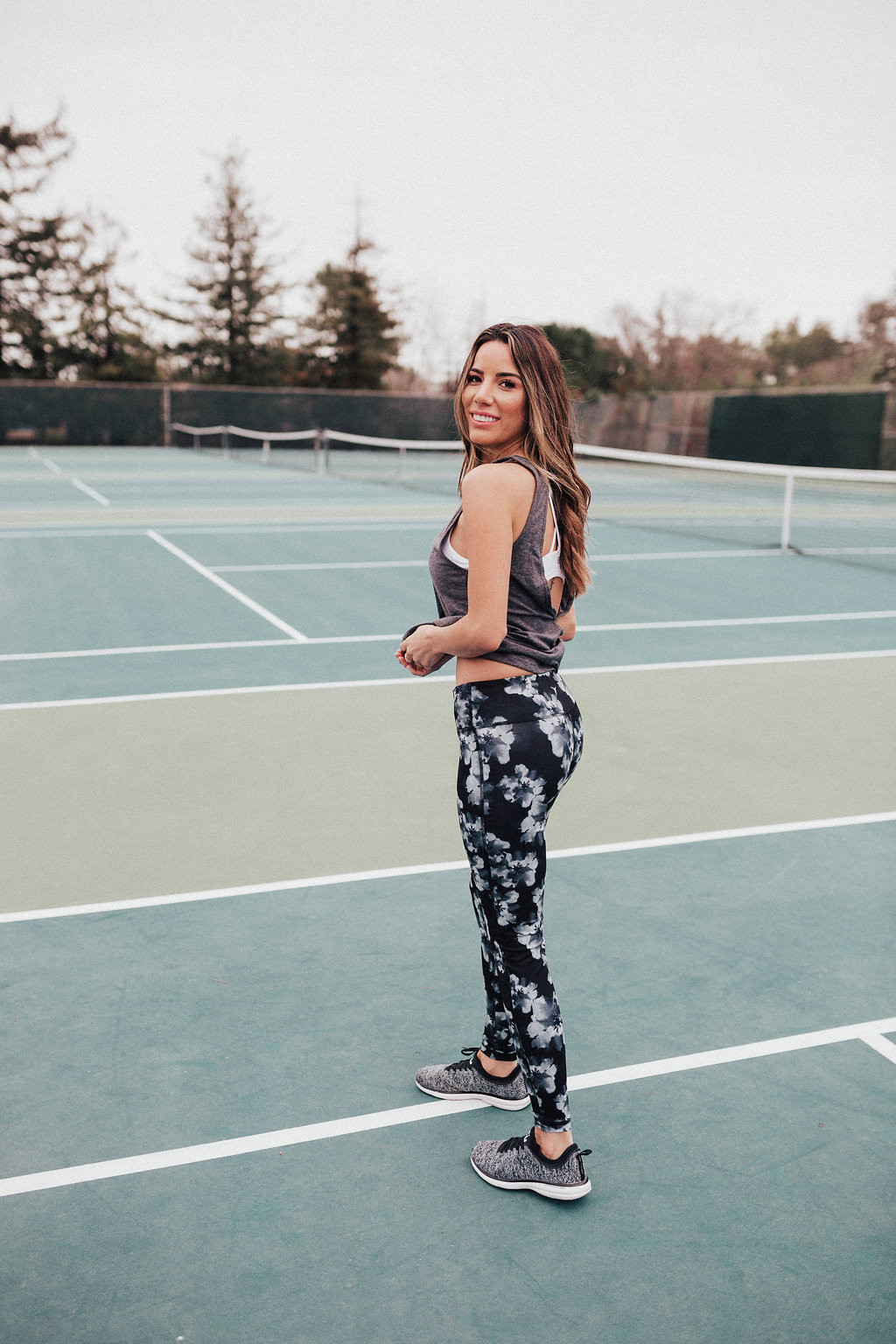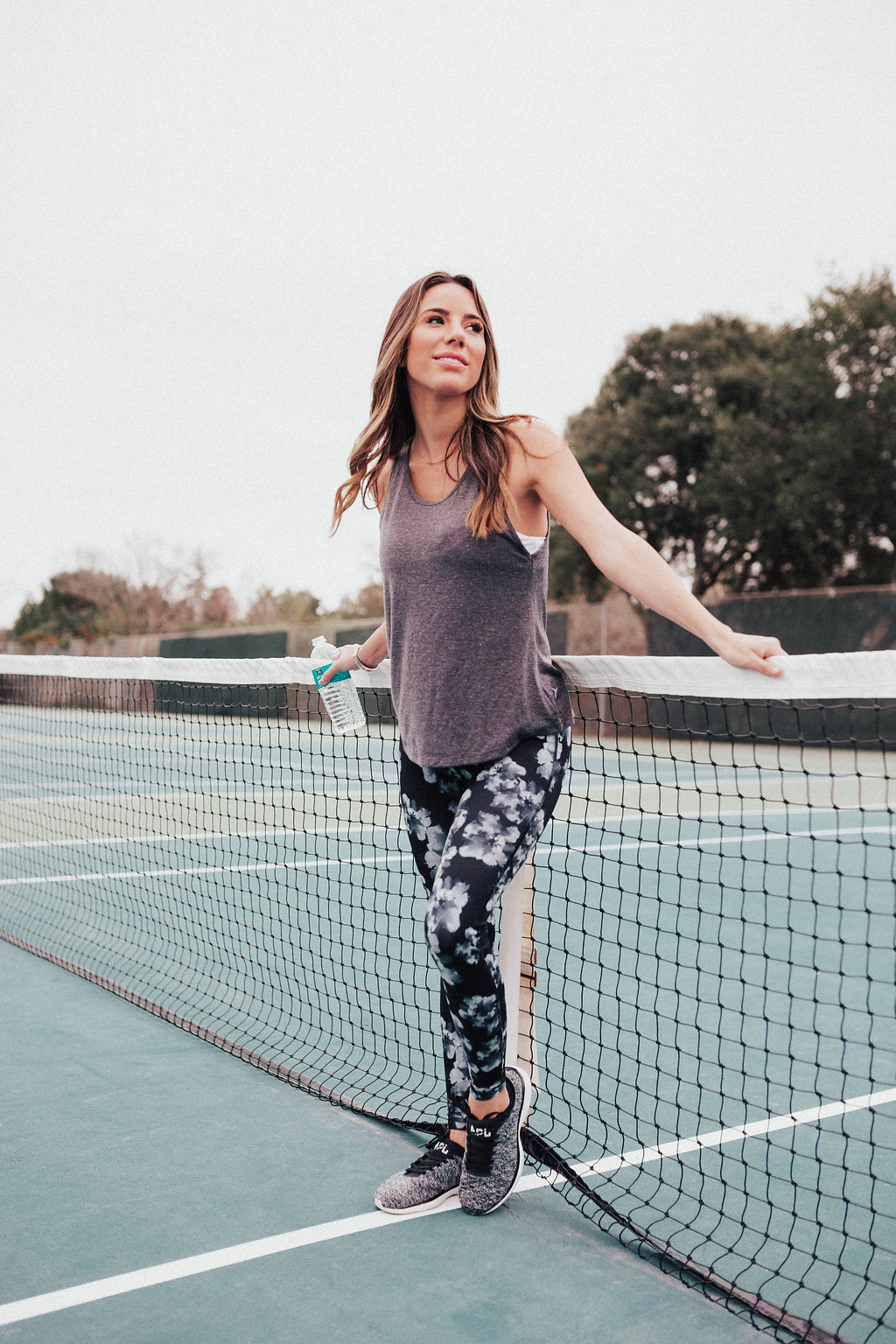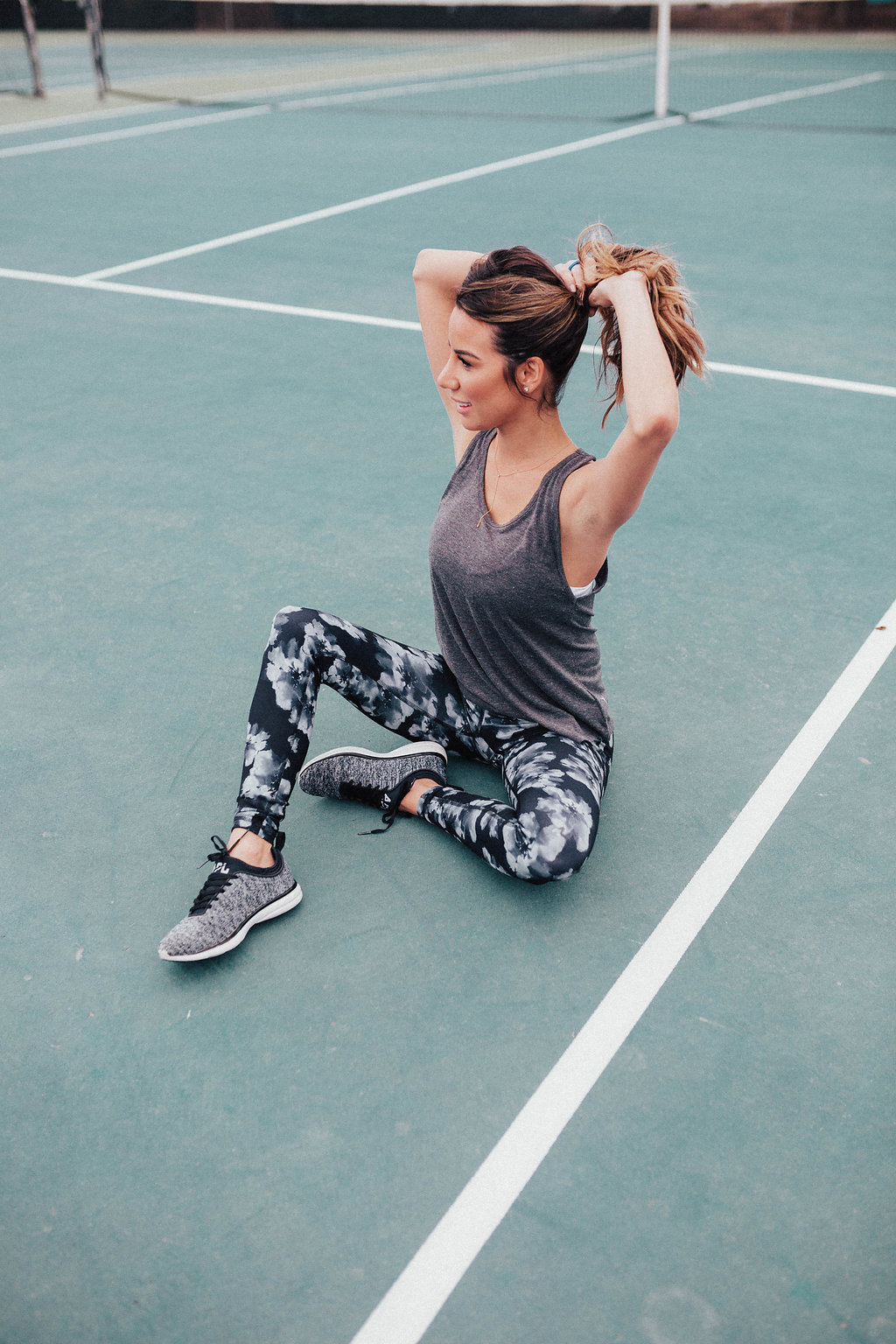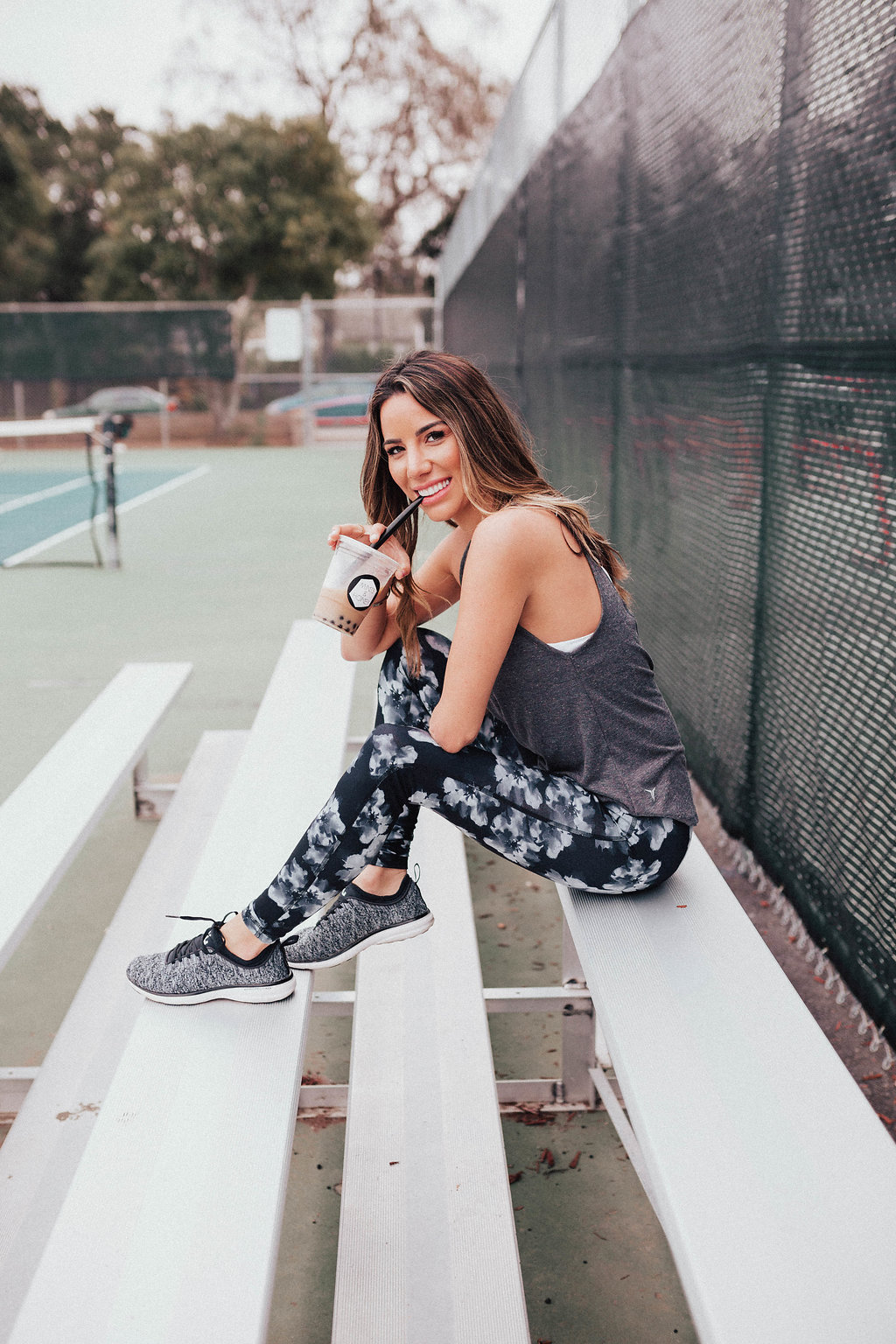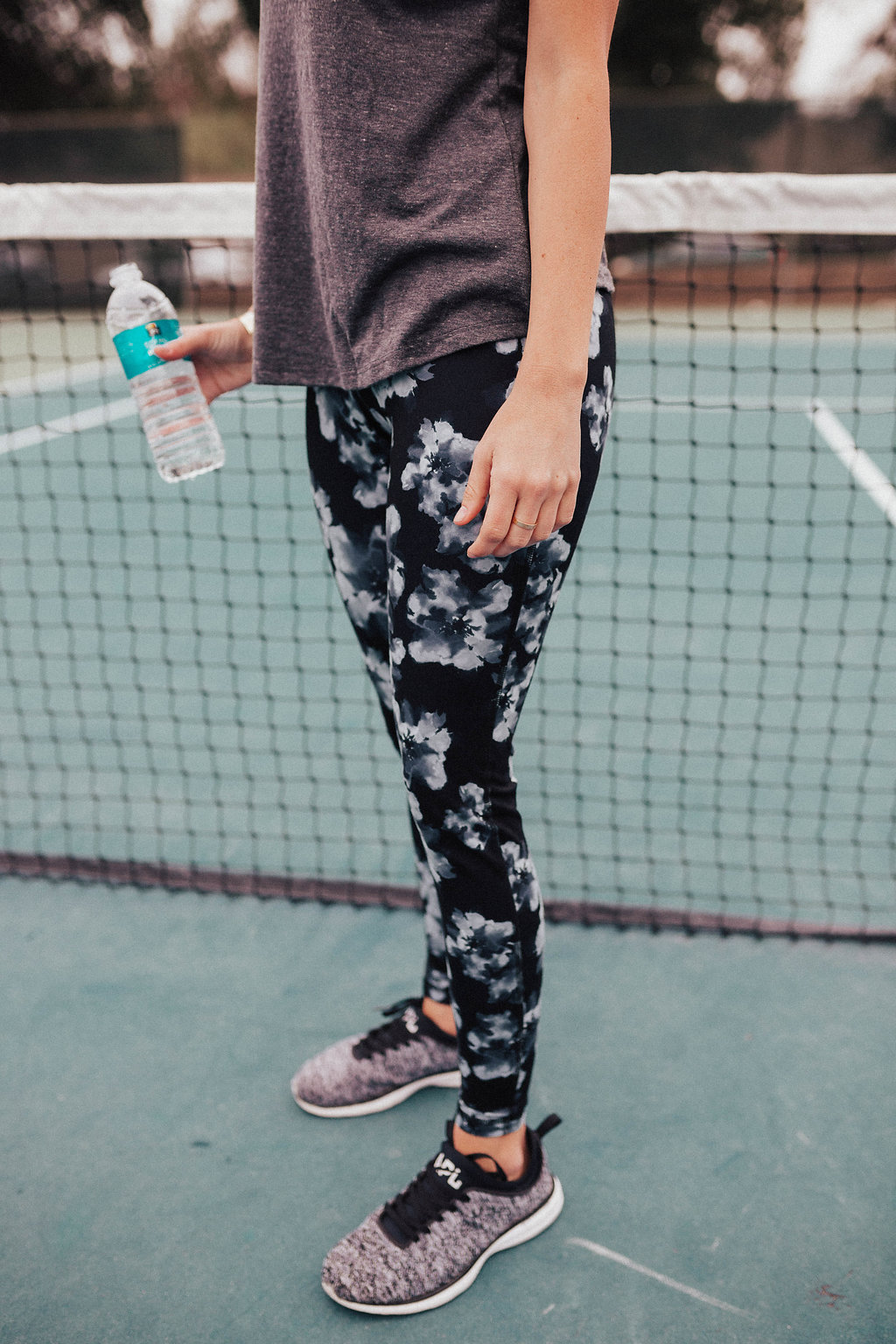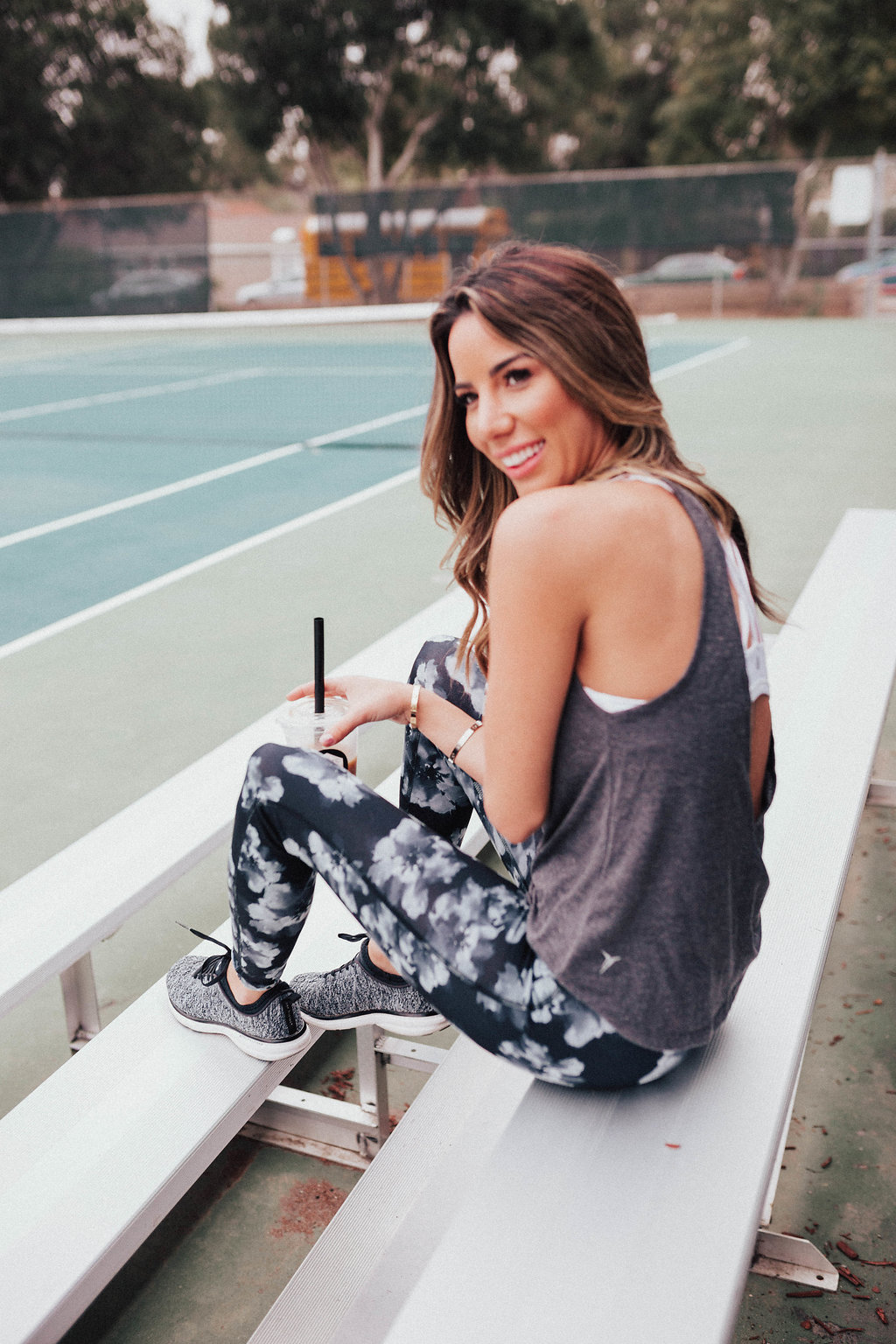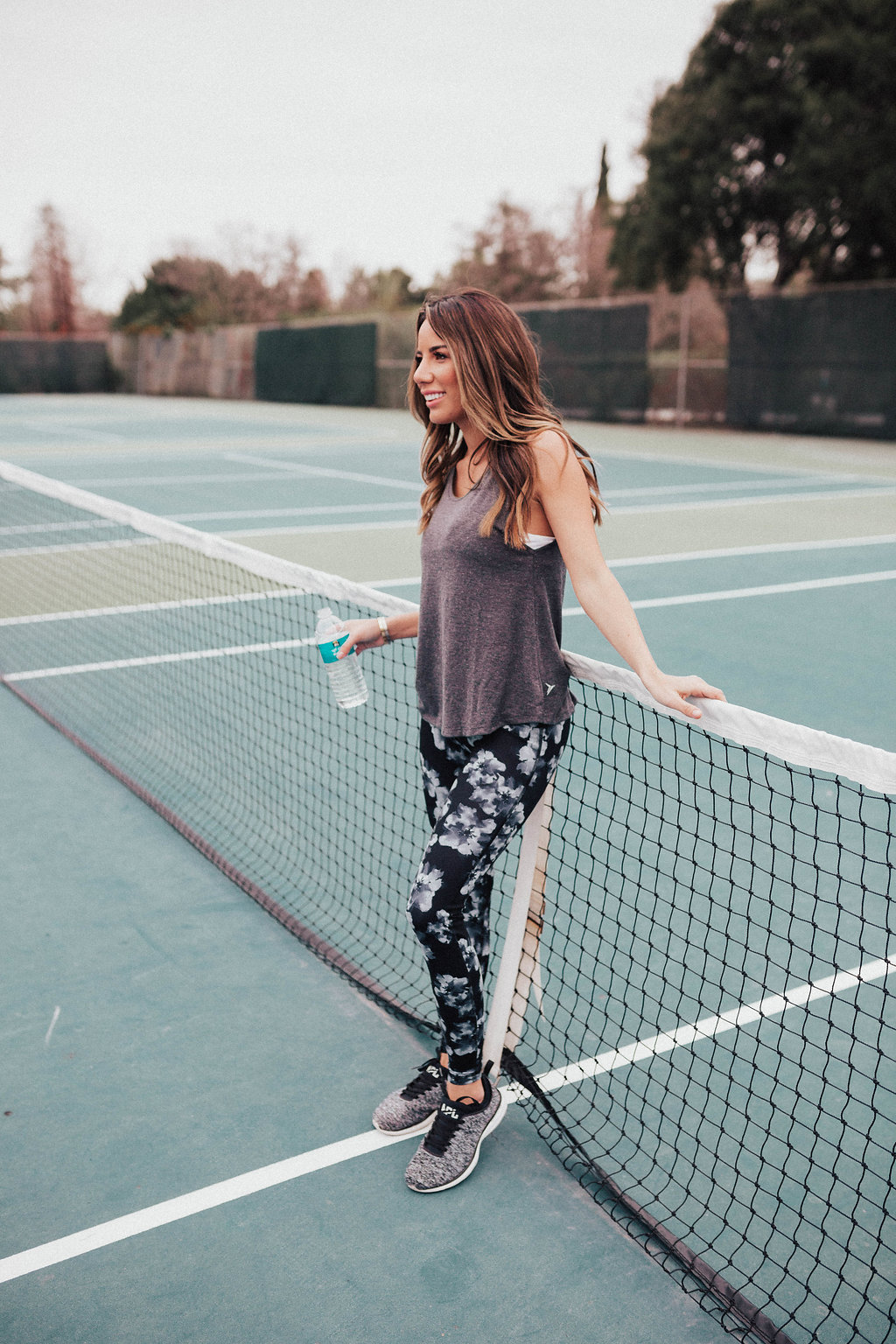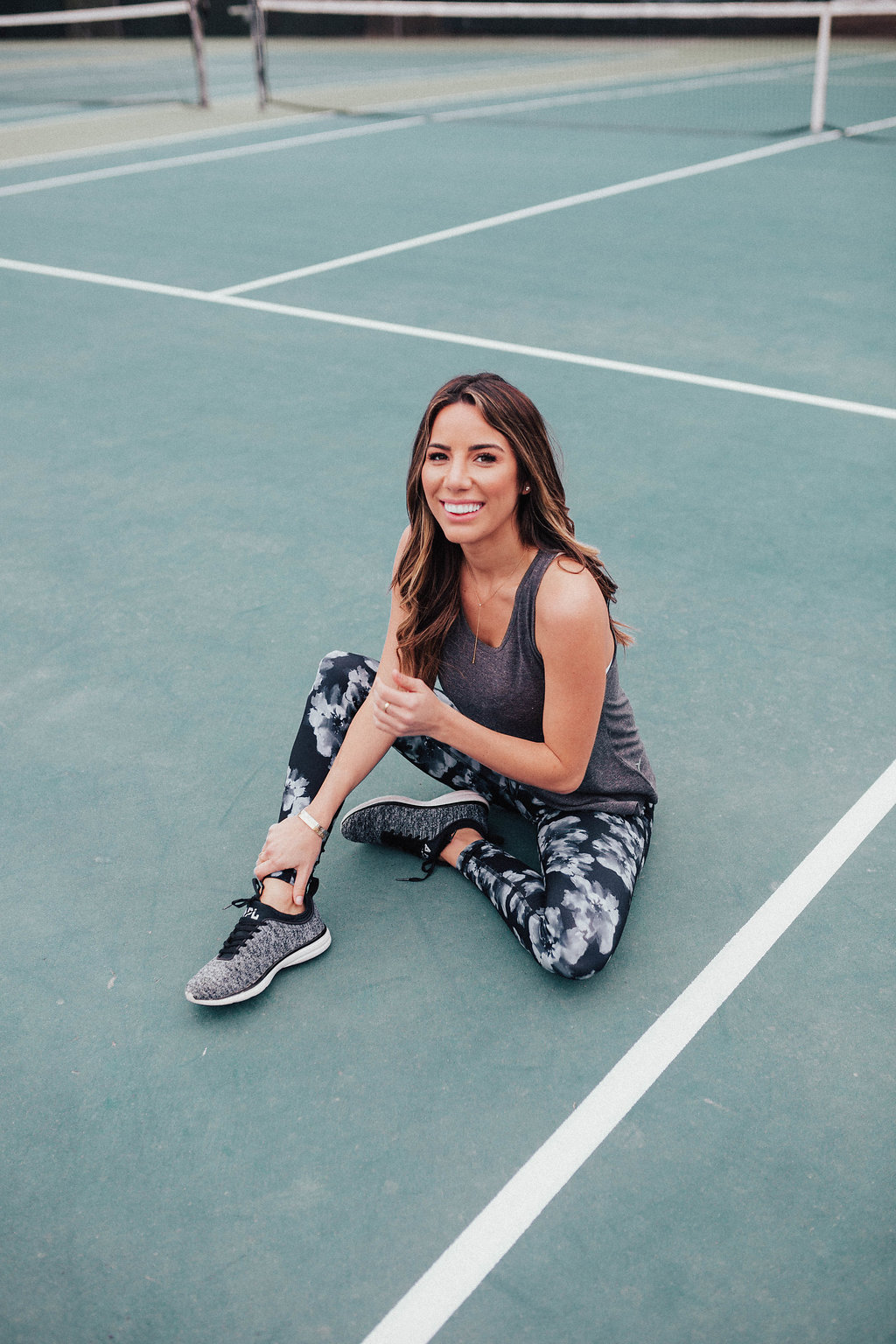 Happy 2018 everyone! This year I'm setting new goals and one of them is to get more active this year with the help of cute active wear from Old Navy! I seriously work out sometimes just because I want to wear my new active clothes!
My goal this year is to SoulCycle at least twice a week and hit the gym at least 1-2 times a week to get more cardio in. I owe a lot to my eating habits for keeping me in shape. I try to stay gluten free, dairy free and vegetarian. I eat everything in moderation and if sometimes I feel like a burger or a cupcake I'll do it but, it's not very often at all!
I love so many Old Navy active wear pieces! I really love how reasonable and cute they are! These dark floral leggings (only $19!) and grey tank motivates me to hit the gym!