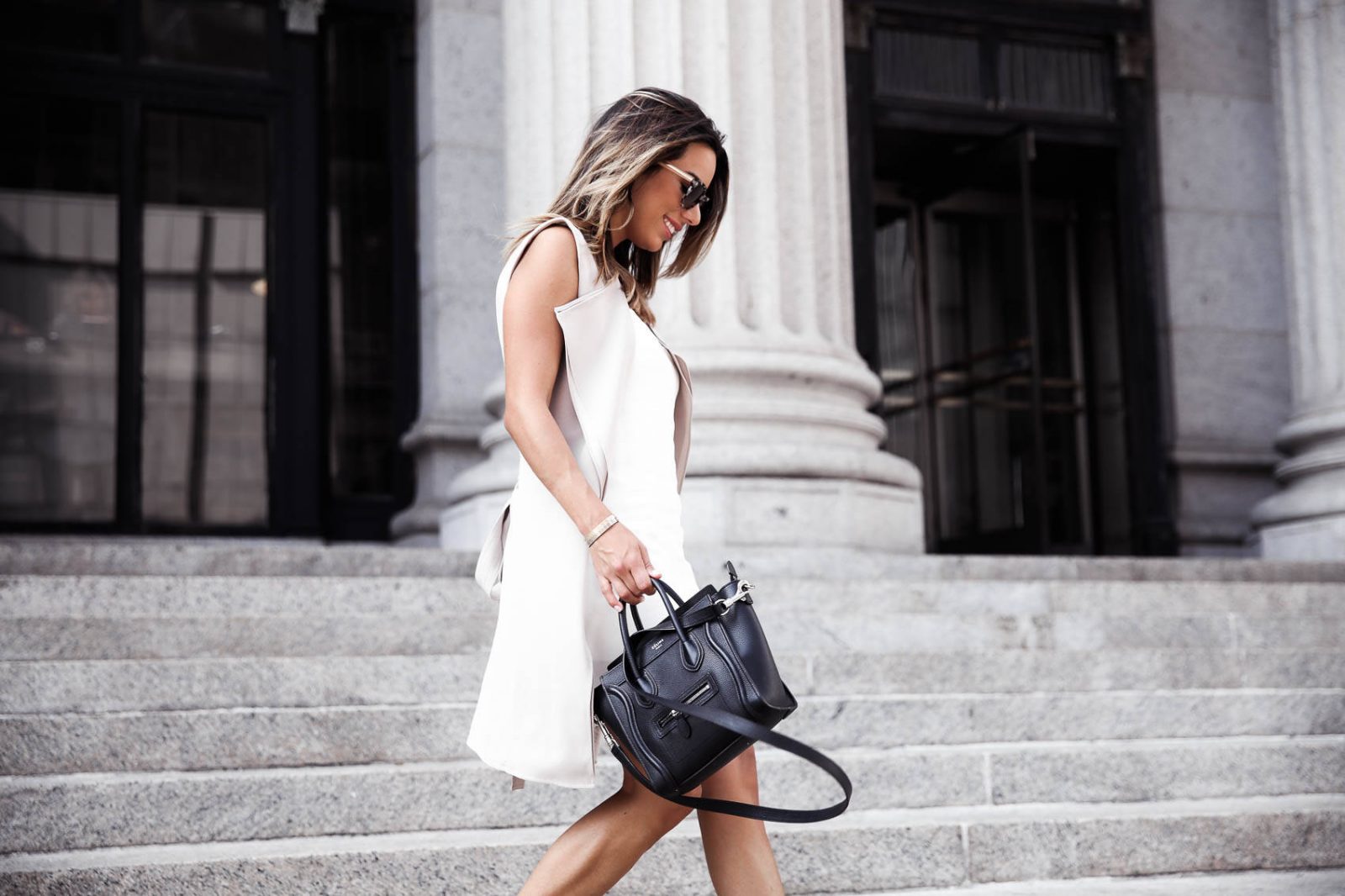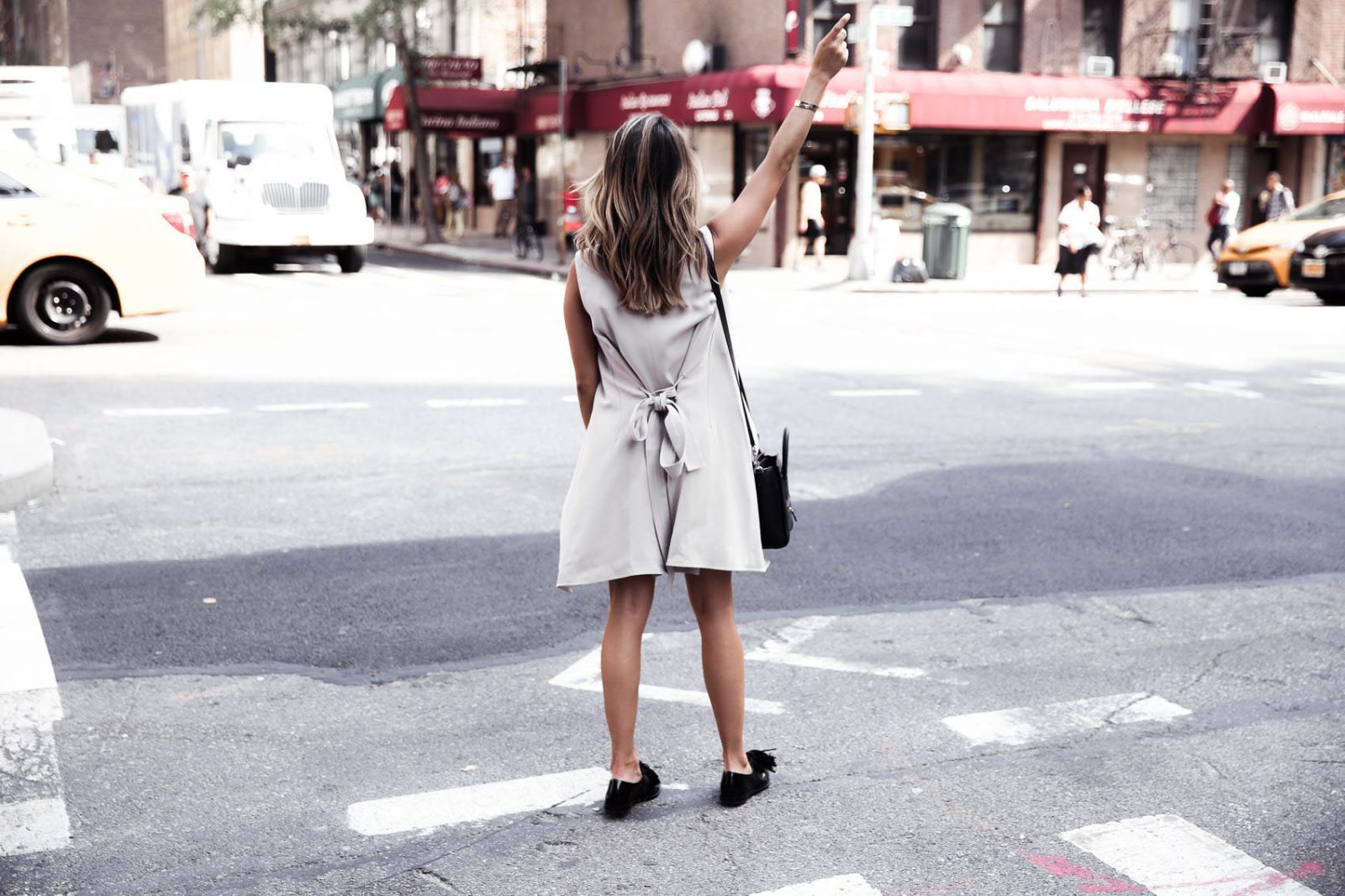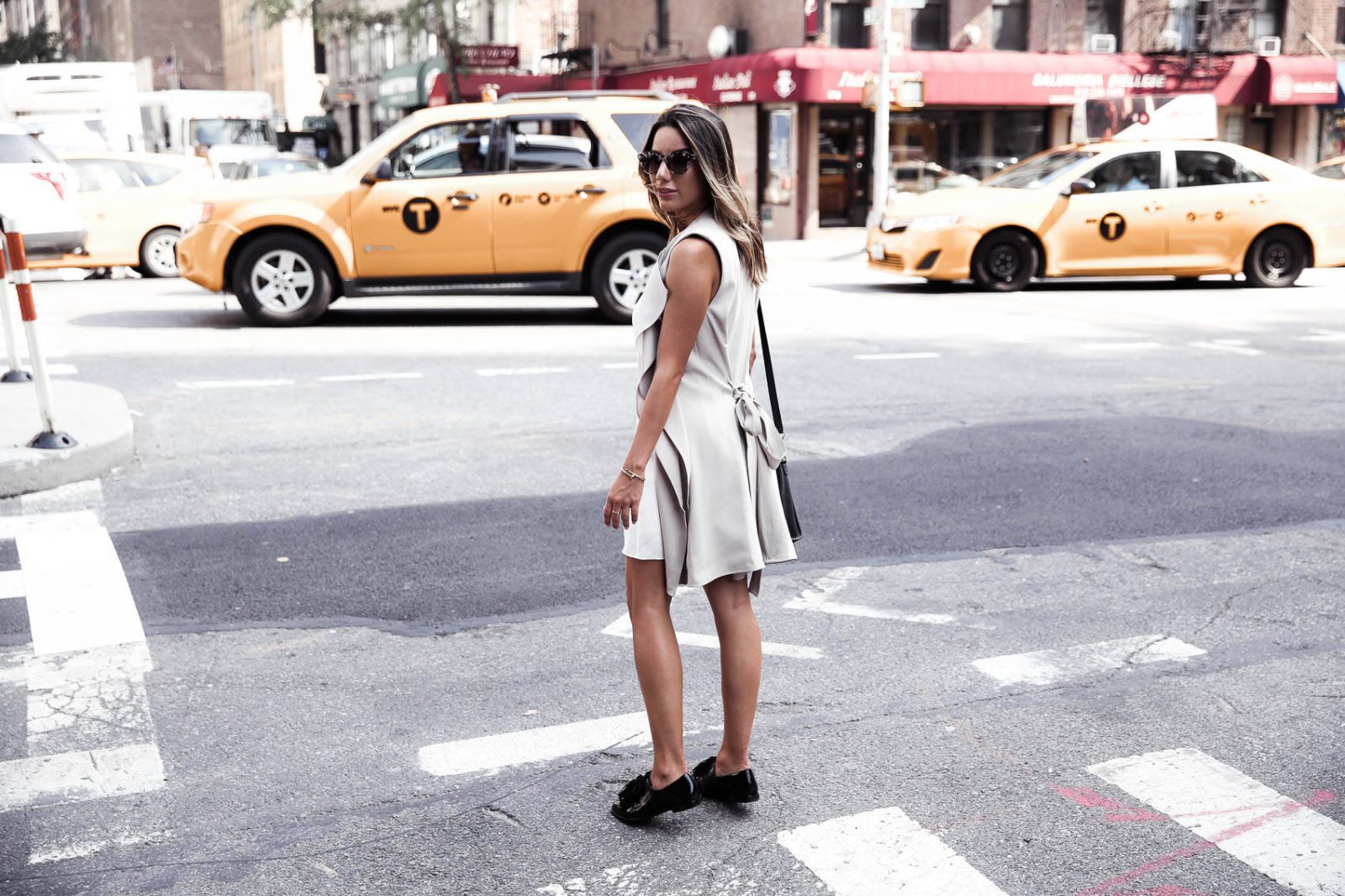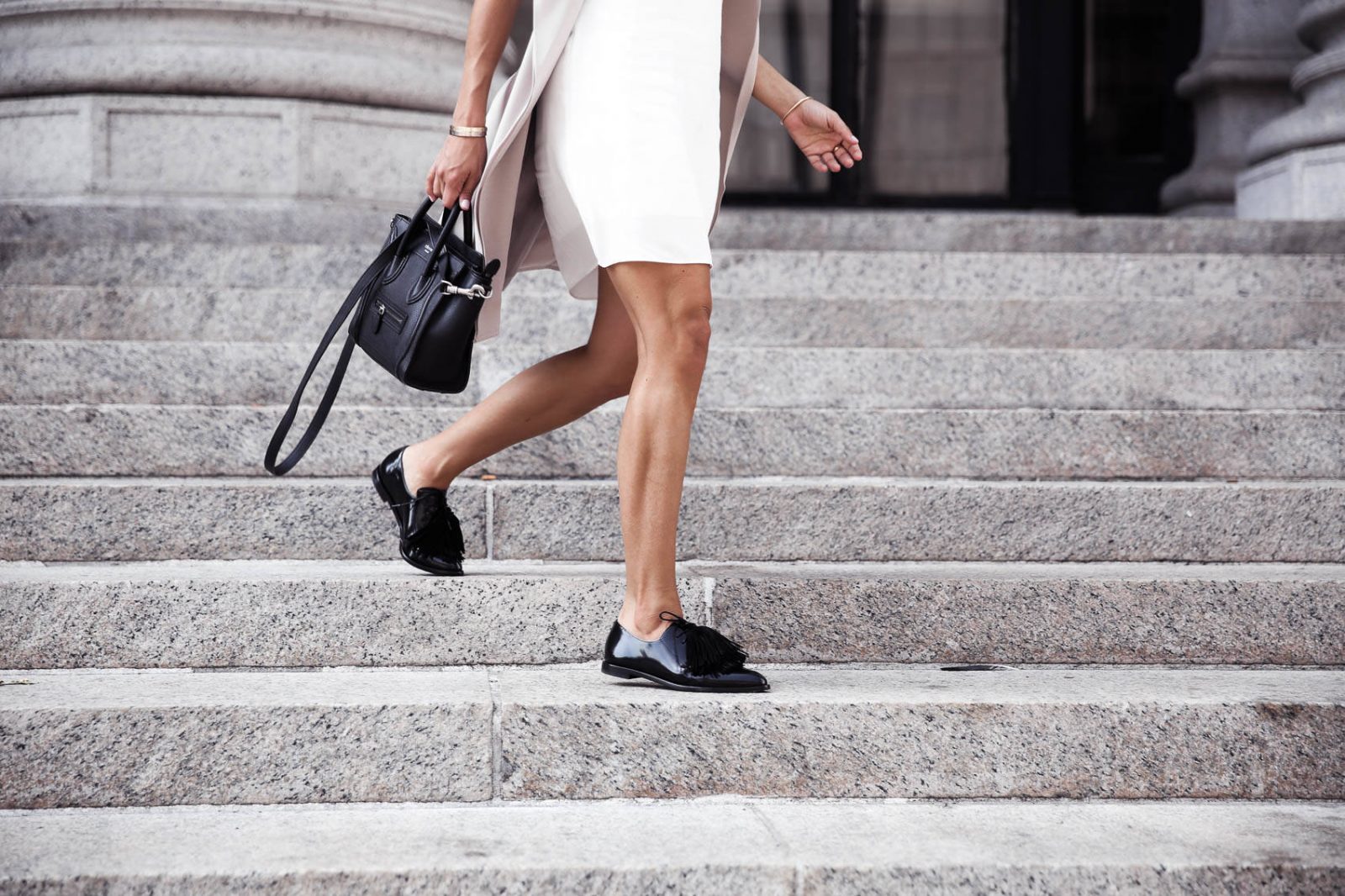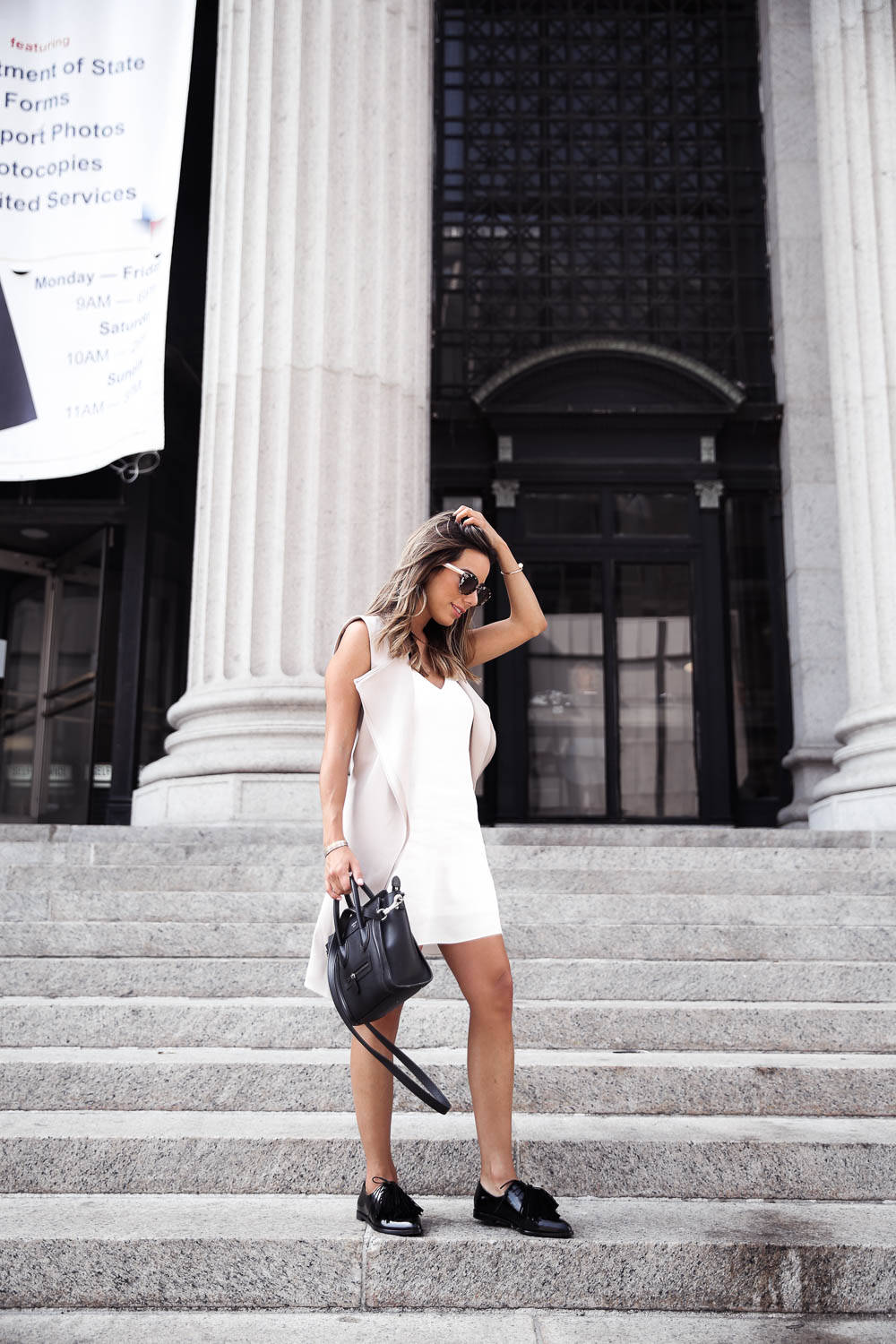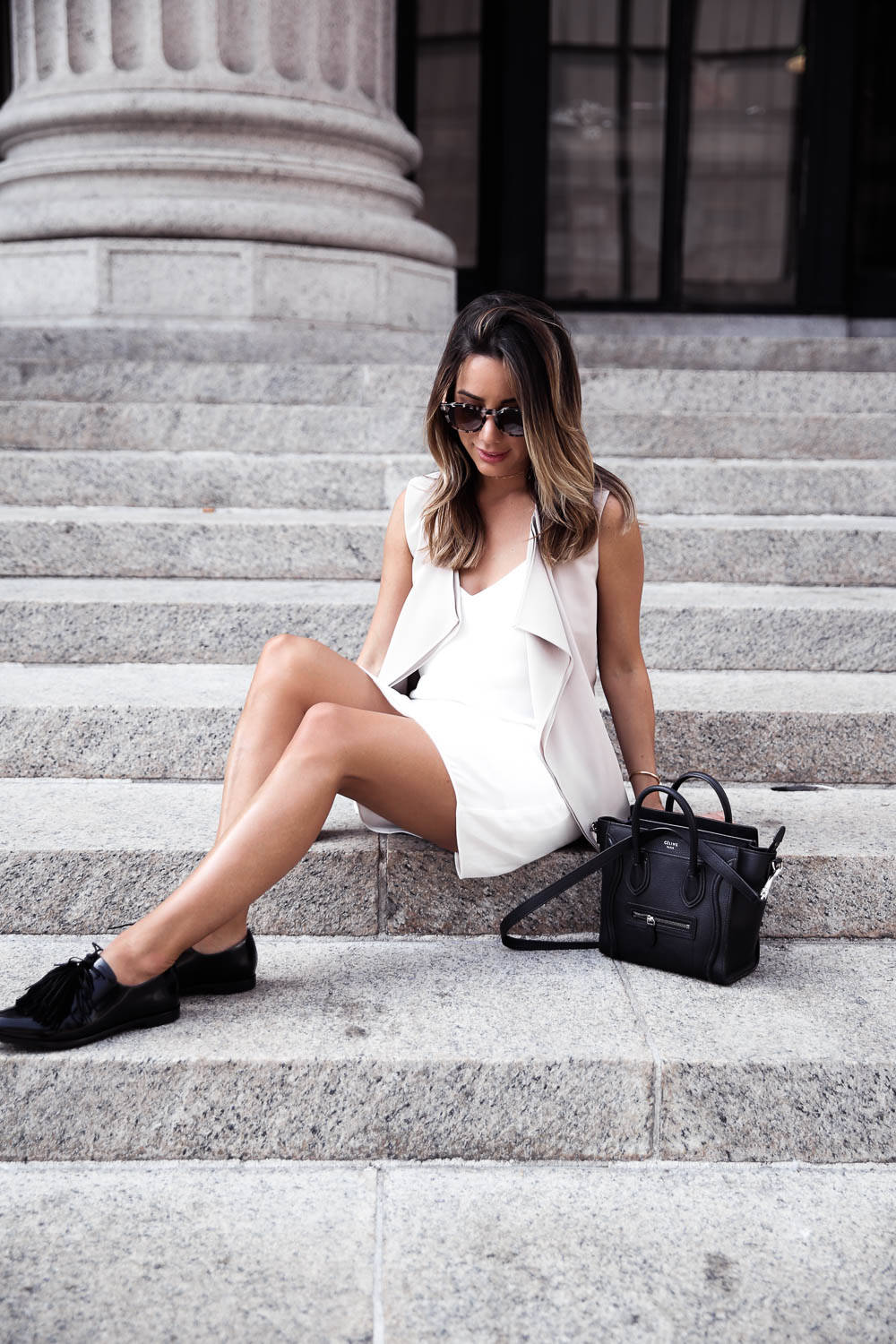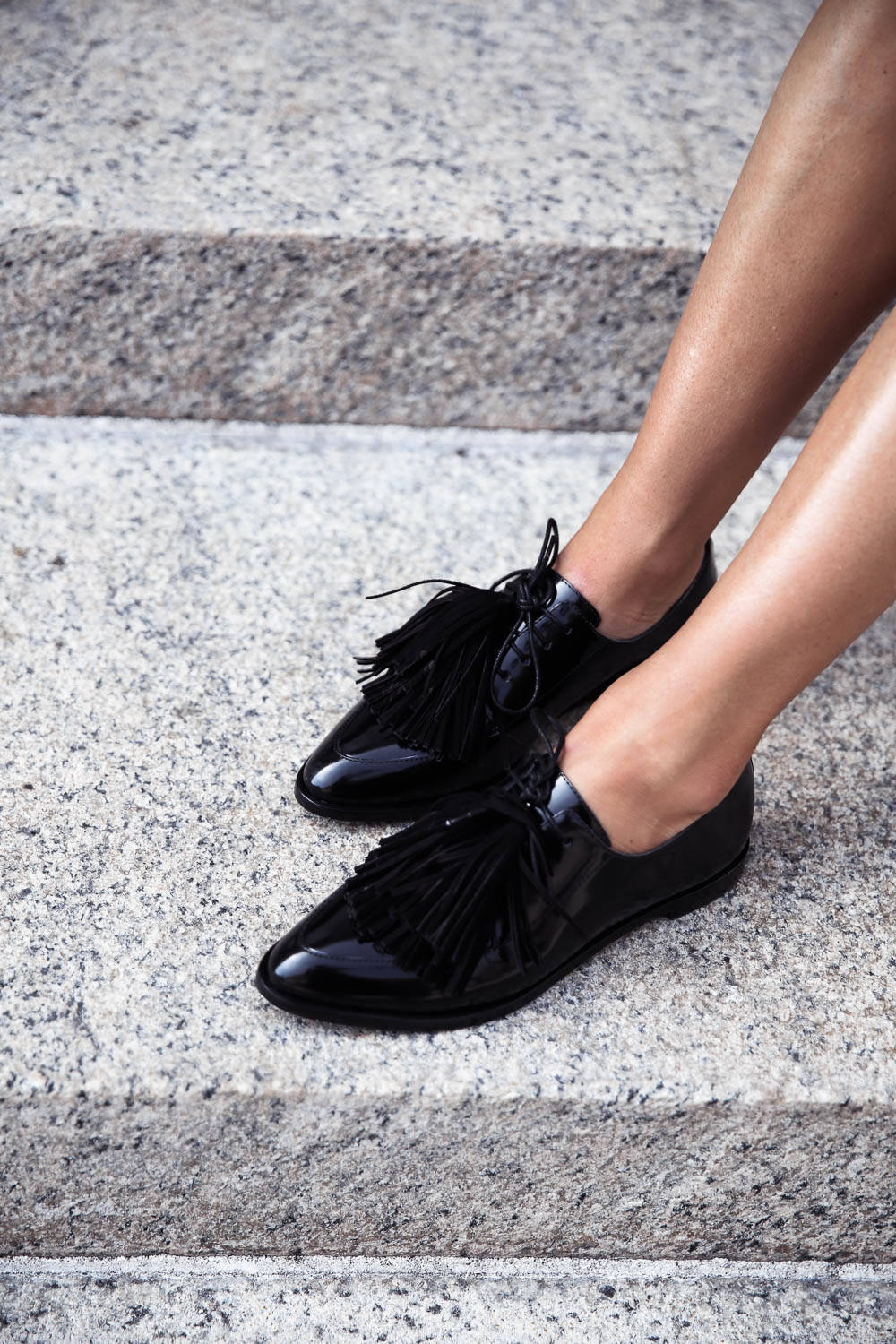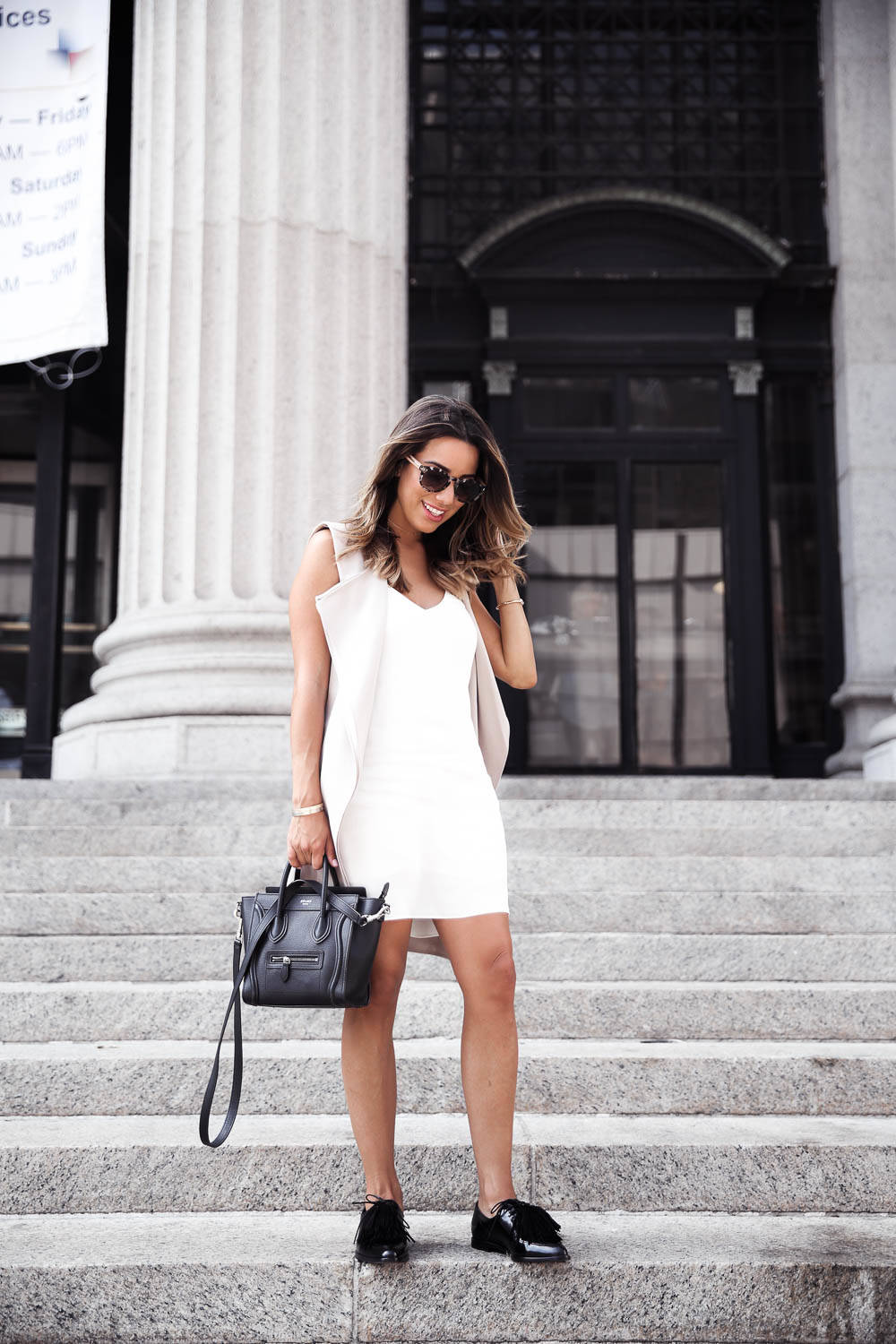 Dress: Aritzia (similar here & here), Shoes: Loeffler Randall, Vest: Aritzia (similar here & here), Bag: Celine, Sunglasses: Fendi, Choker: Marrin Costello
Remember when I had mentioned  wearing my Aritzia slip dress twice? Well, here is one version of how you can wear this staple slip dress! For a day look I through on a beige Aritzia vest. I went for a more neutral look to try and transition more into fall colors. I love fall and I alway have so much fun styling new outfits during this time of the year. But because it was so hot in N.Y. I had to try and stay away from thick jackets and slip on lighter stuff! I honestly don't know how some of the girls at Fashion Week were wearing thick jackets. I would of had a heat stroke!
My favorite part of this outfit though, are my black Loeffler Randall oxfords. How adorable are these shoes you guys? I'm really into loafers, slips and oxfords at the moment and am a believer that they can go with almost anything! It was also so bright in the city that I even accessorized it with my tortoise Fendi sunglasses,and of course topped it off with my staple Celine bag!
Since it is so hot in New York, I opted for wearing more dresses than jeans to keep cool because as I've mentioned the humidity was unreal! Let me know if you guys have any favorite outfits you like to wear to keep cool in the humidity!
Photography: Andrea Posadas