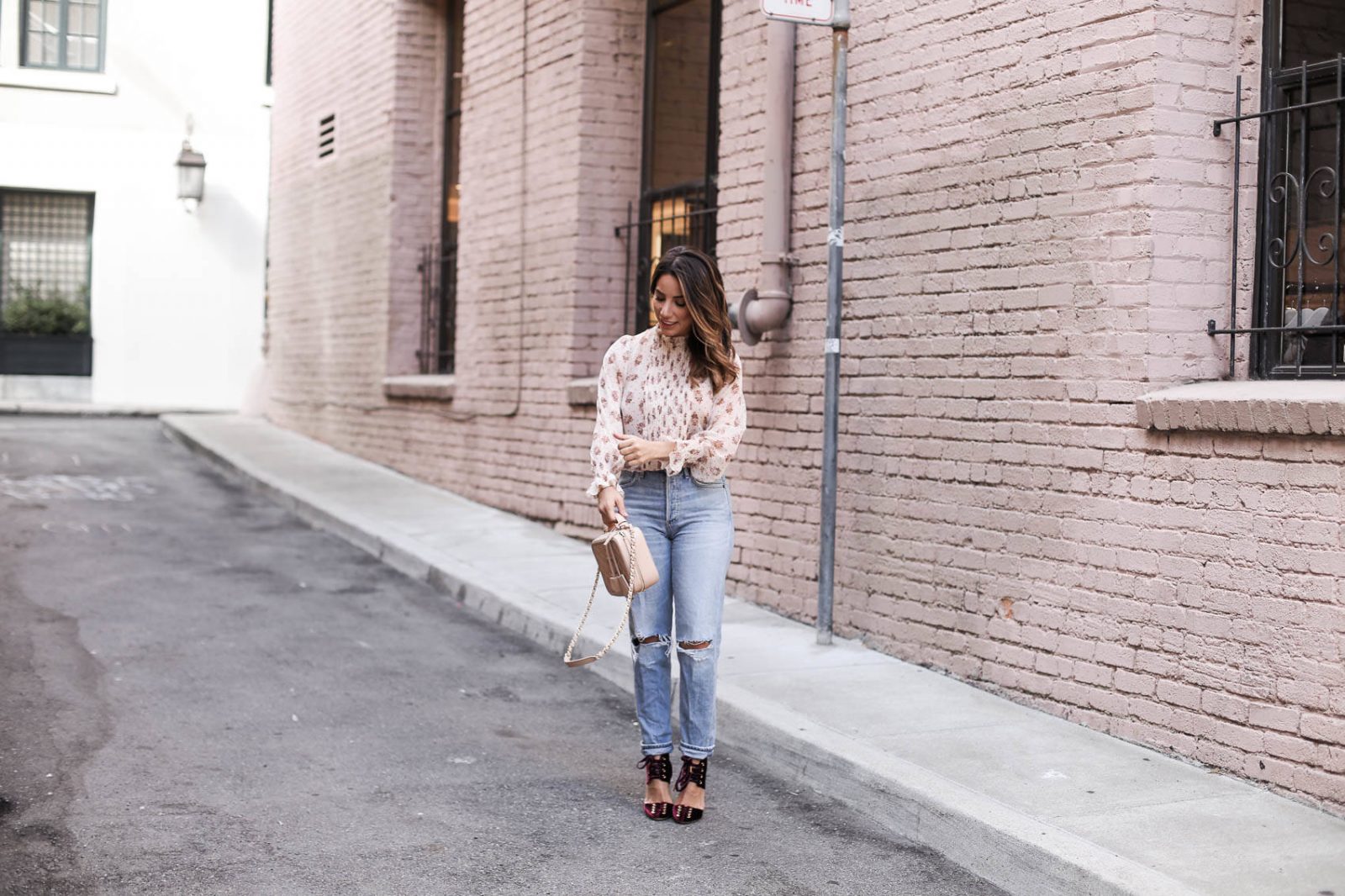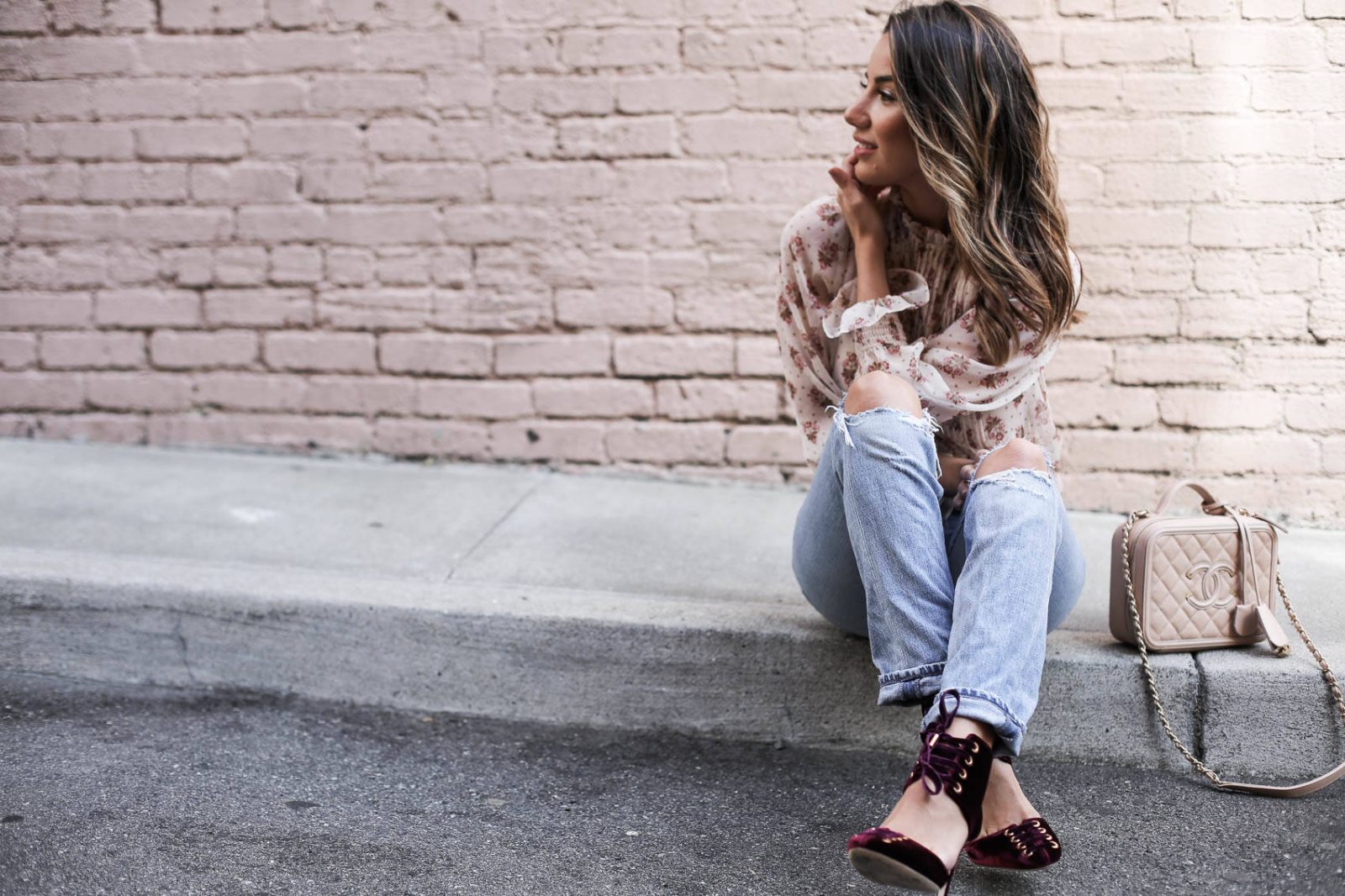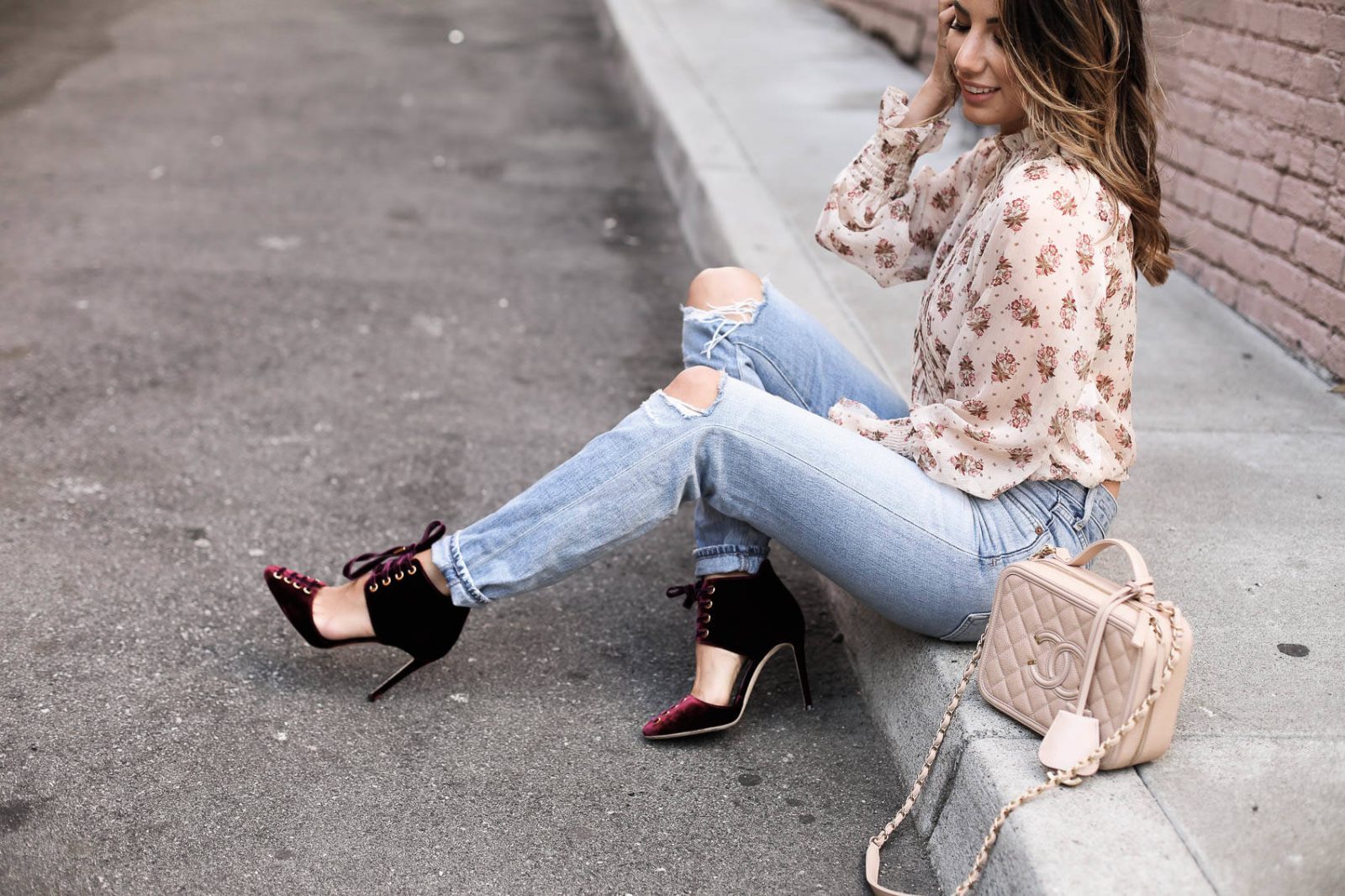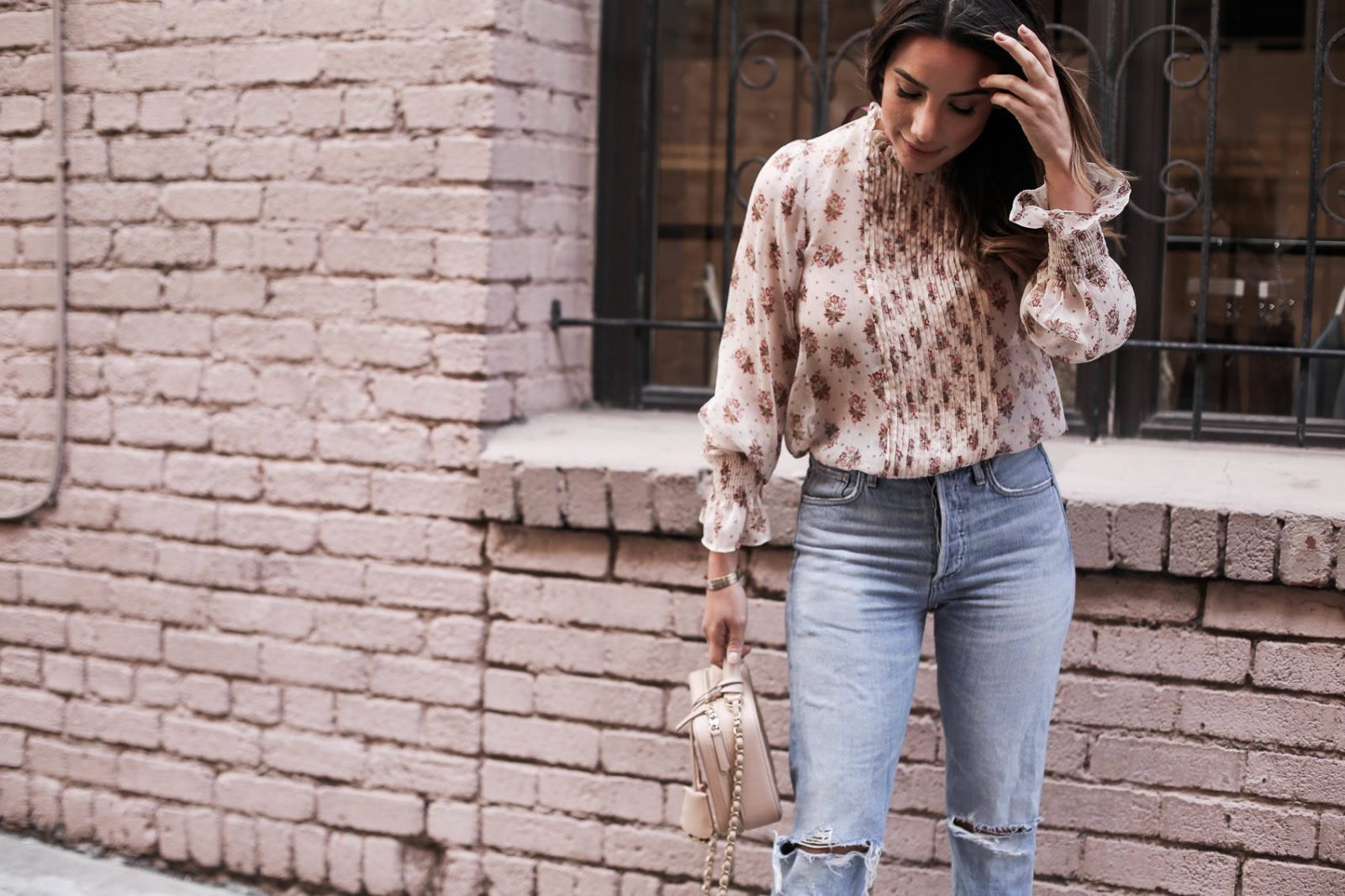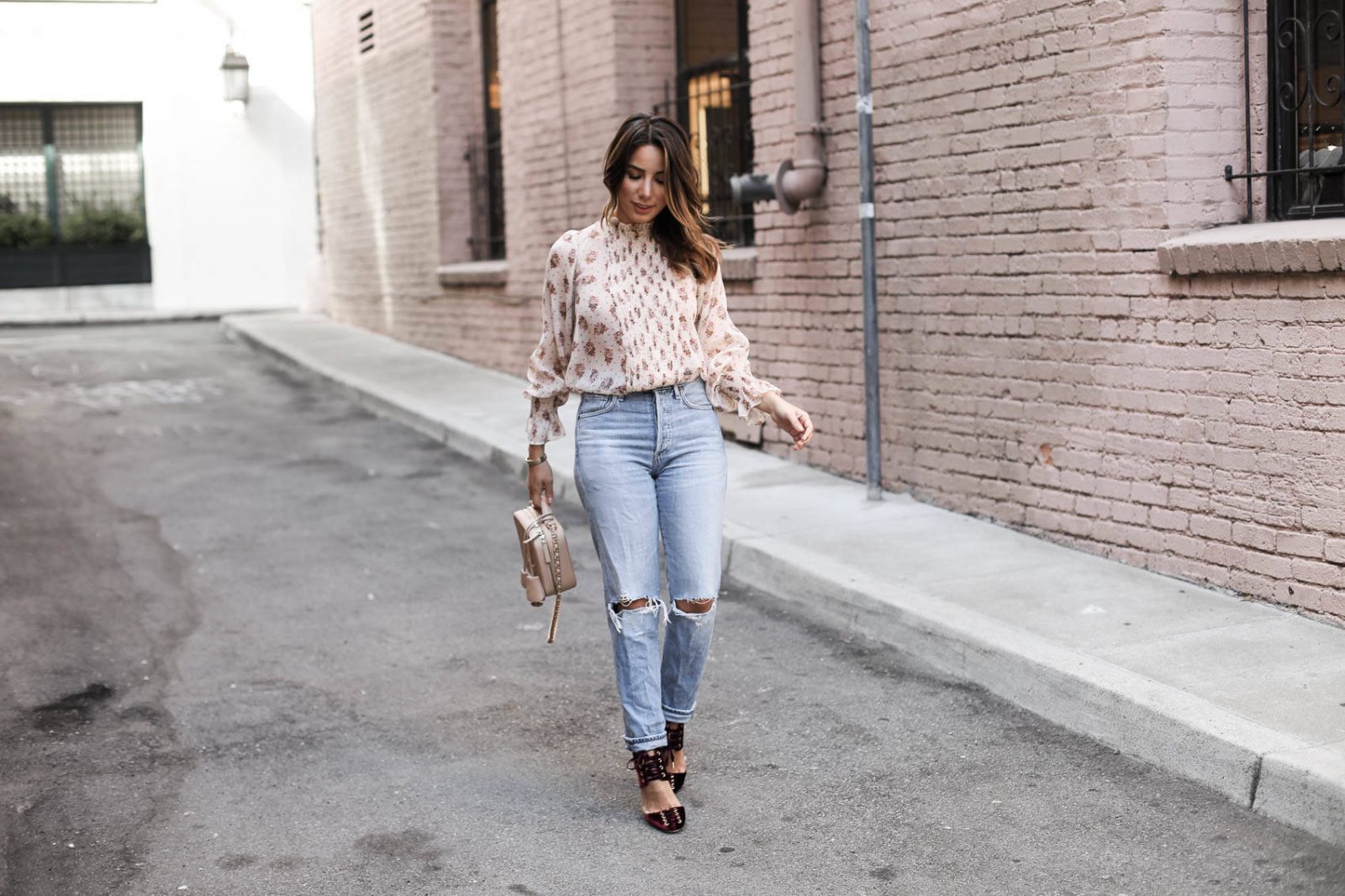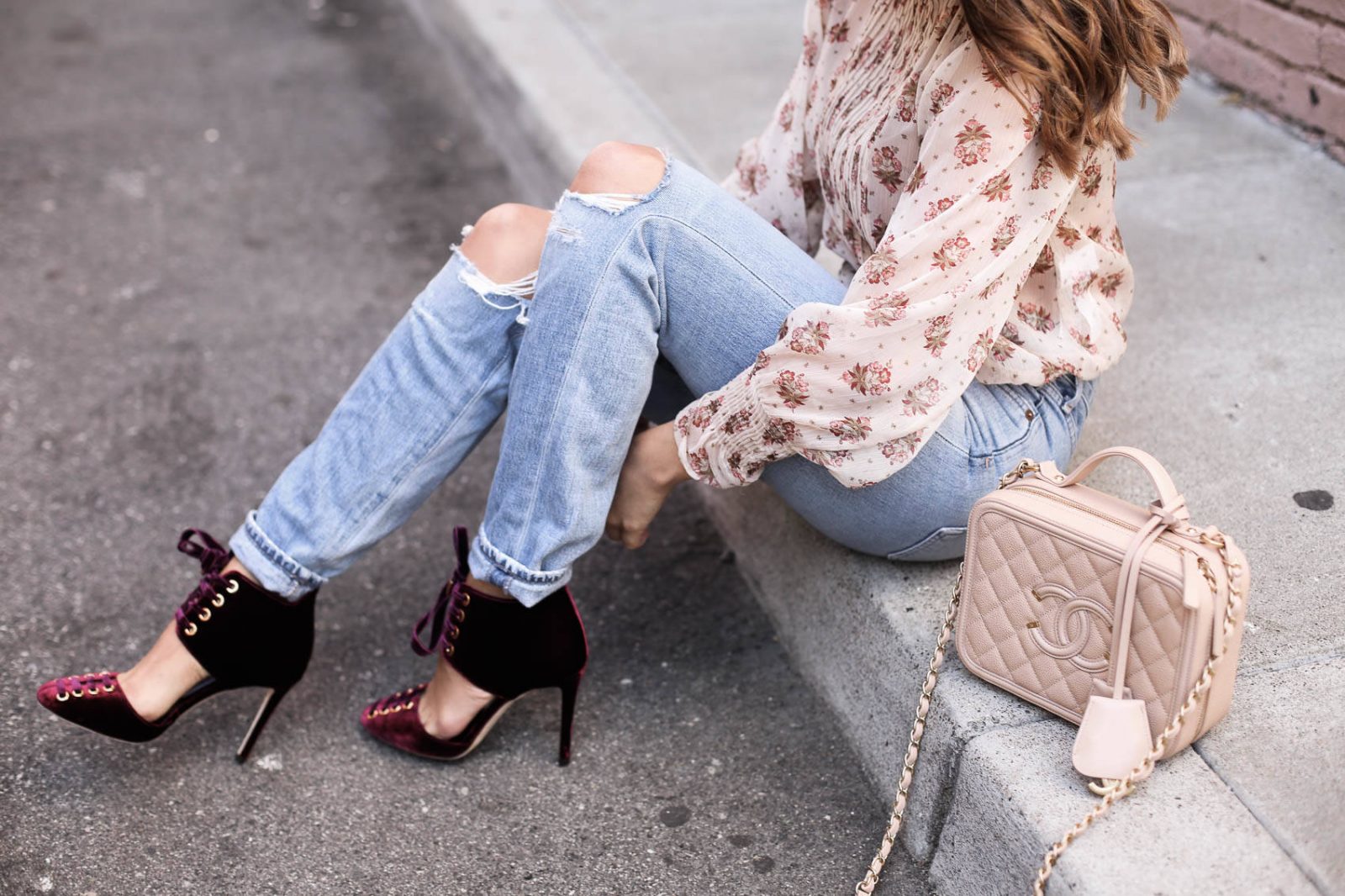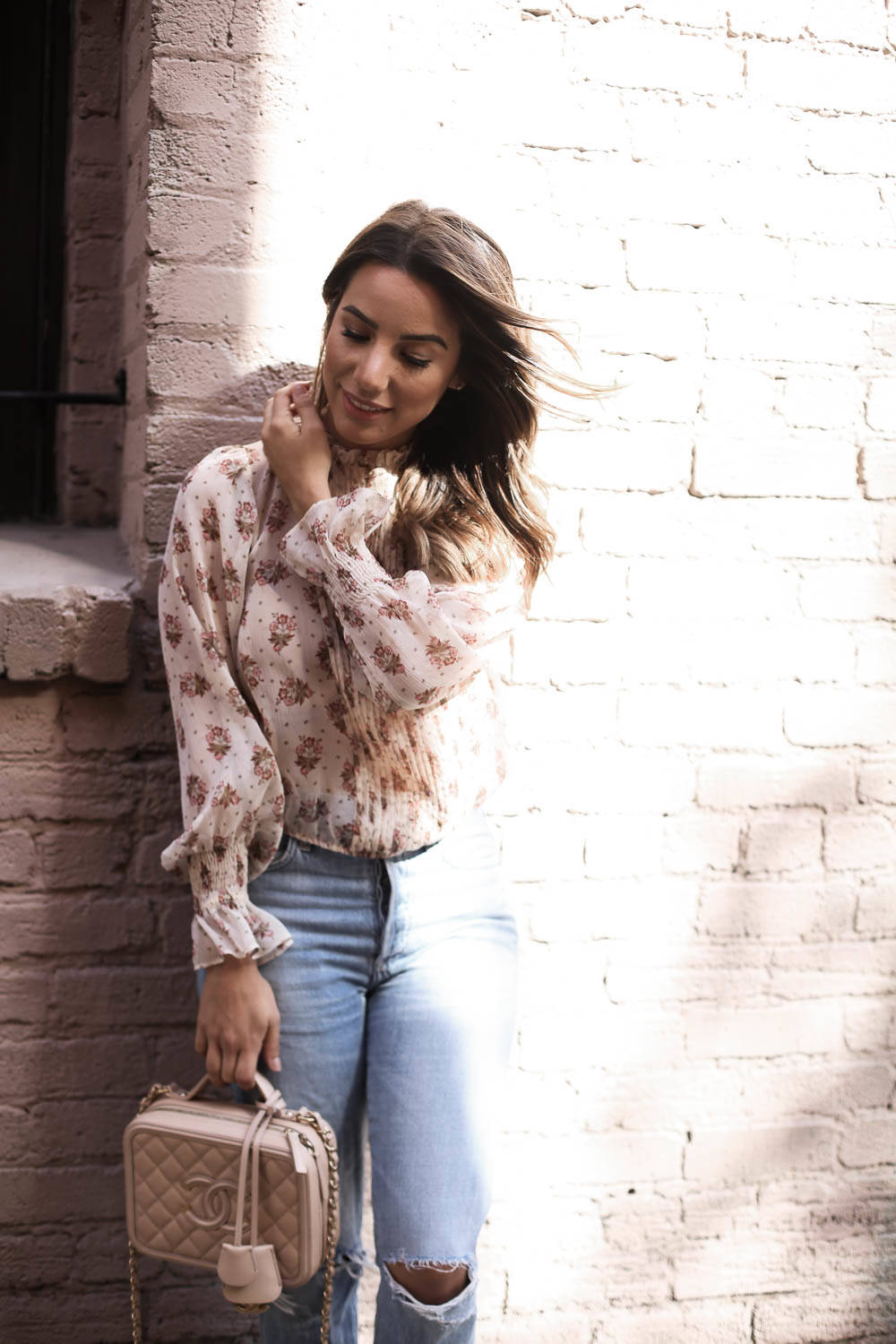 En route to Spain this morning! I had to get up super early this morning and finalize my suitcase. When it comes to packing light, it's really hard for me to not throw my whole closet in my suitcase, but I had to comprise on this trip! Since I'm traveling to a couple of places I had to try and pack only one
 I wanted to share this outfit that I shot in San Francisco because I think it's perfect now that October is here! I've been really into high neck and floral prints lately and find it the best of both worlds in this blouse. The beige tone is great for fall and I matched it with my all time favorite Chanel bag. I made it a bit more of a casual outfit with my ripped high waisted jeans but added these amazing Jimmy Choo velvet shoes. Velvet is becoming a trend right now and what better way to show case it than with these semi-lace heels. You'd be surprised at how easily you can wear them with any outfit or color!
Can't wait to share some more fall styles and Spain pics with you guys!