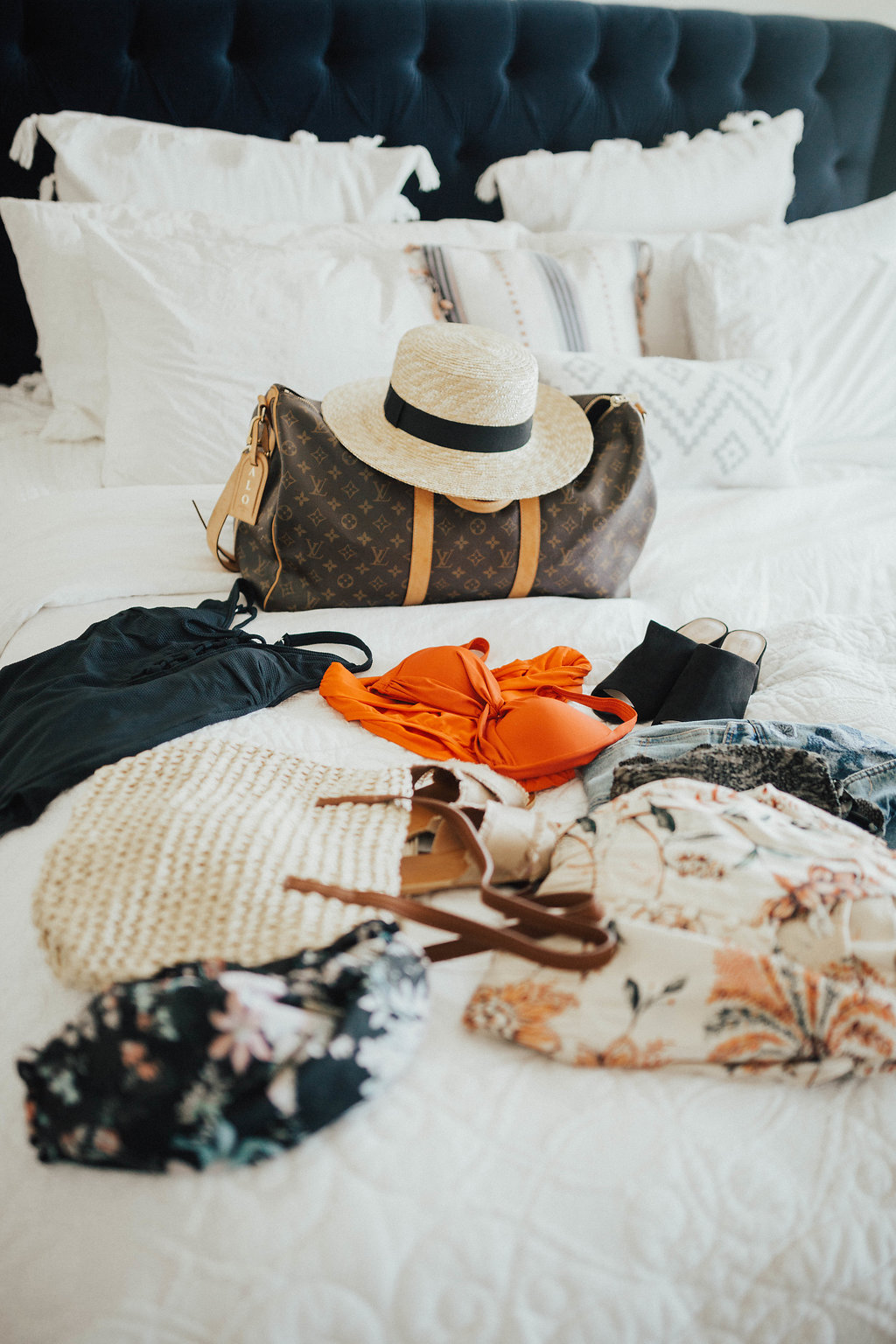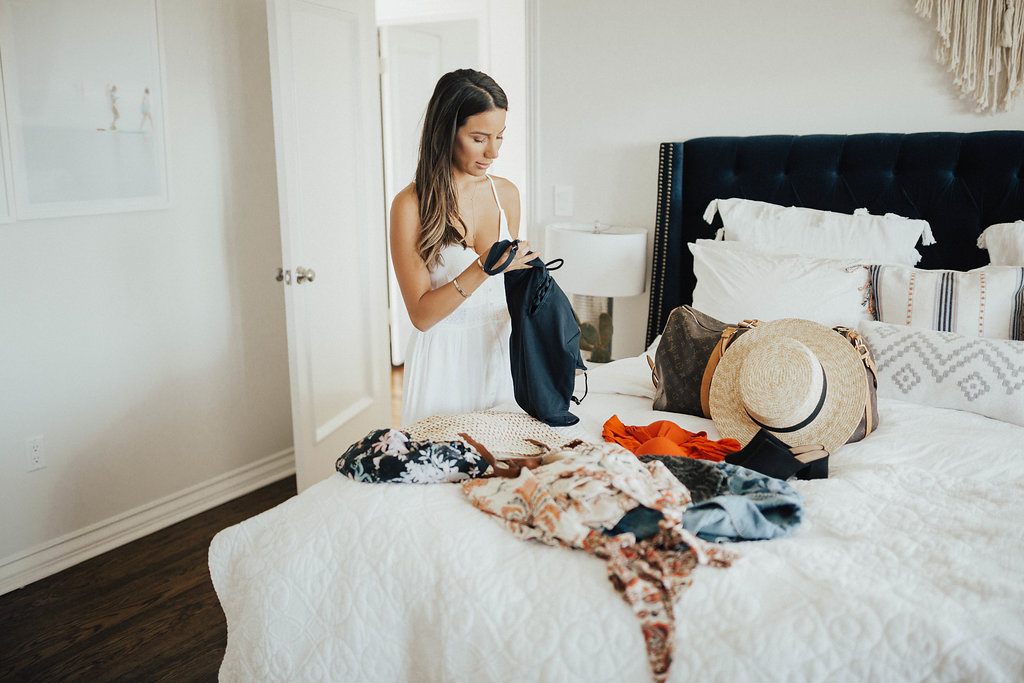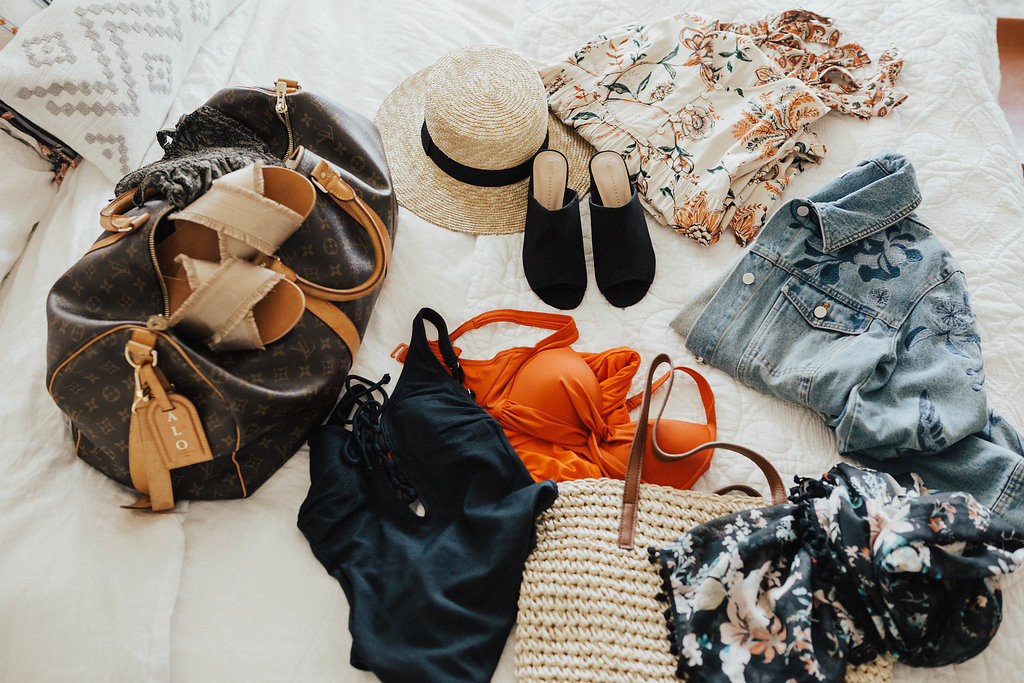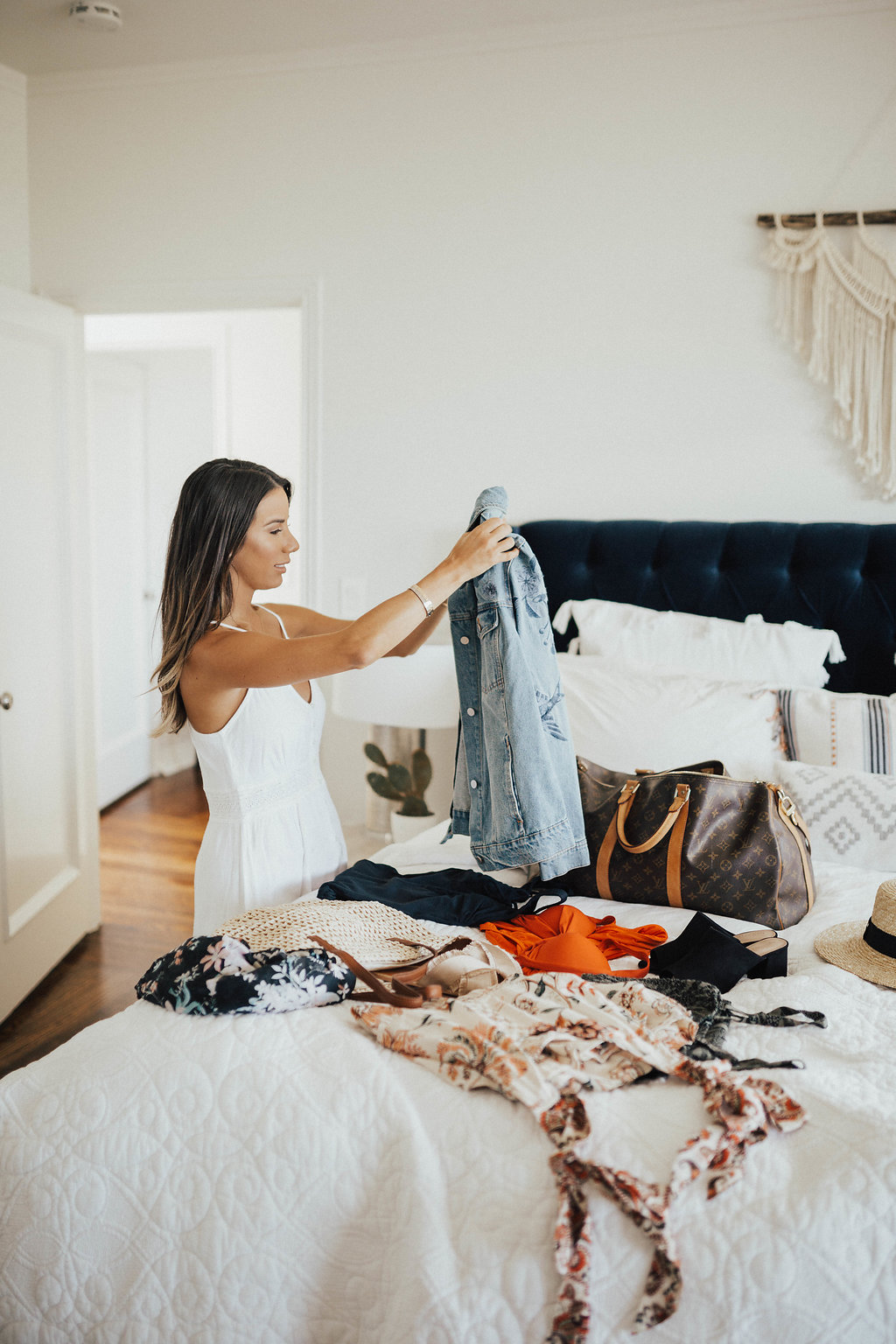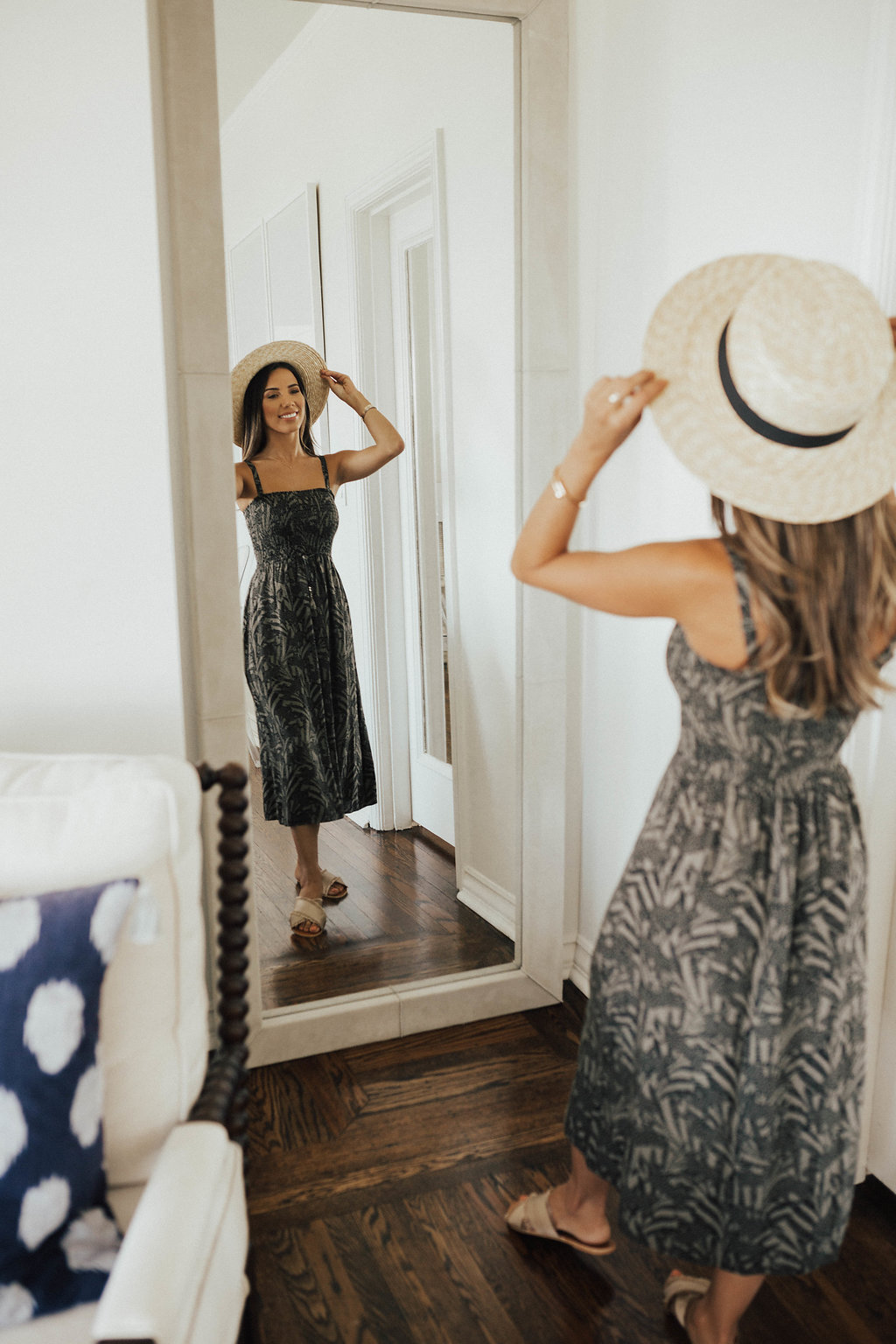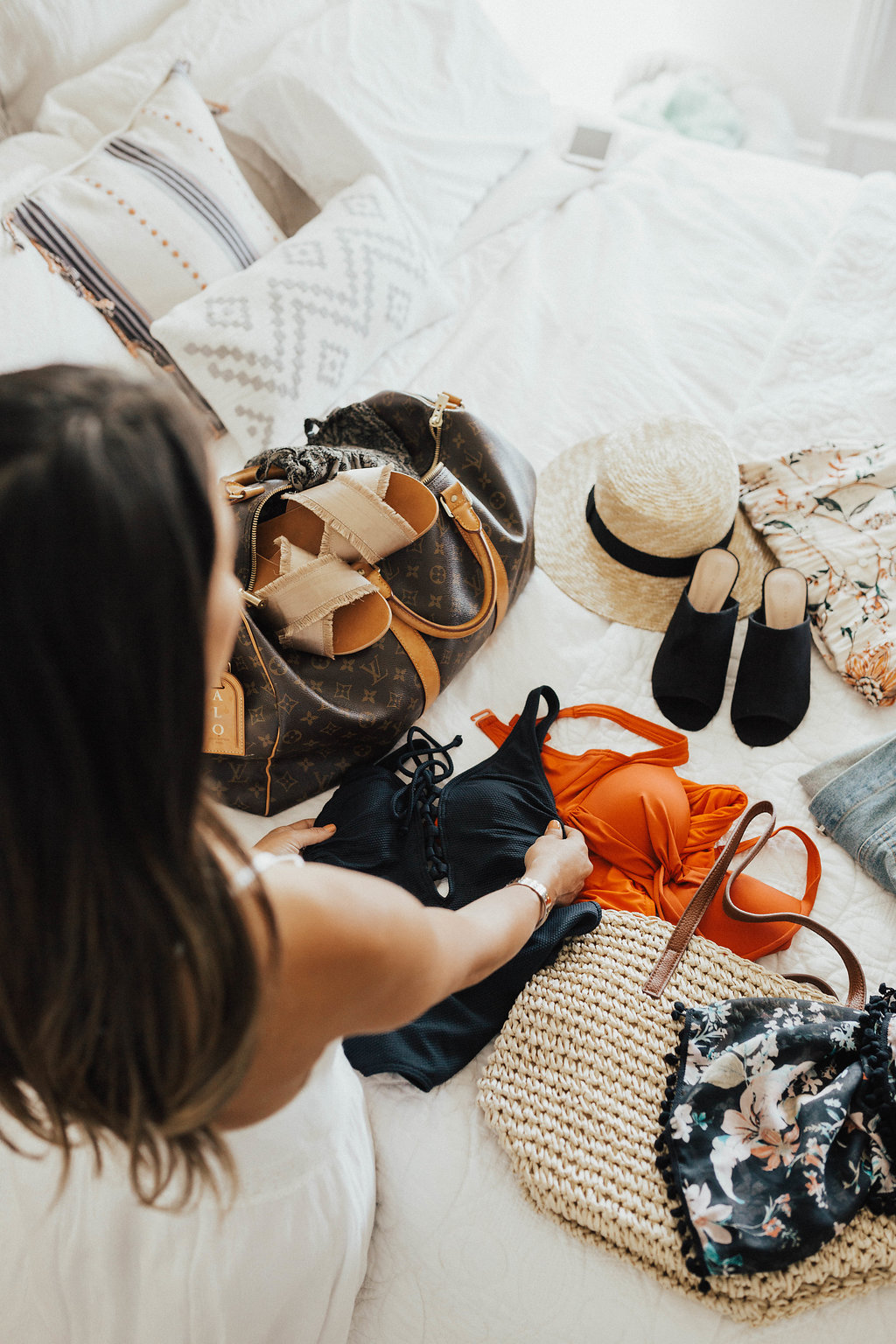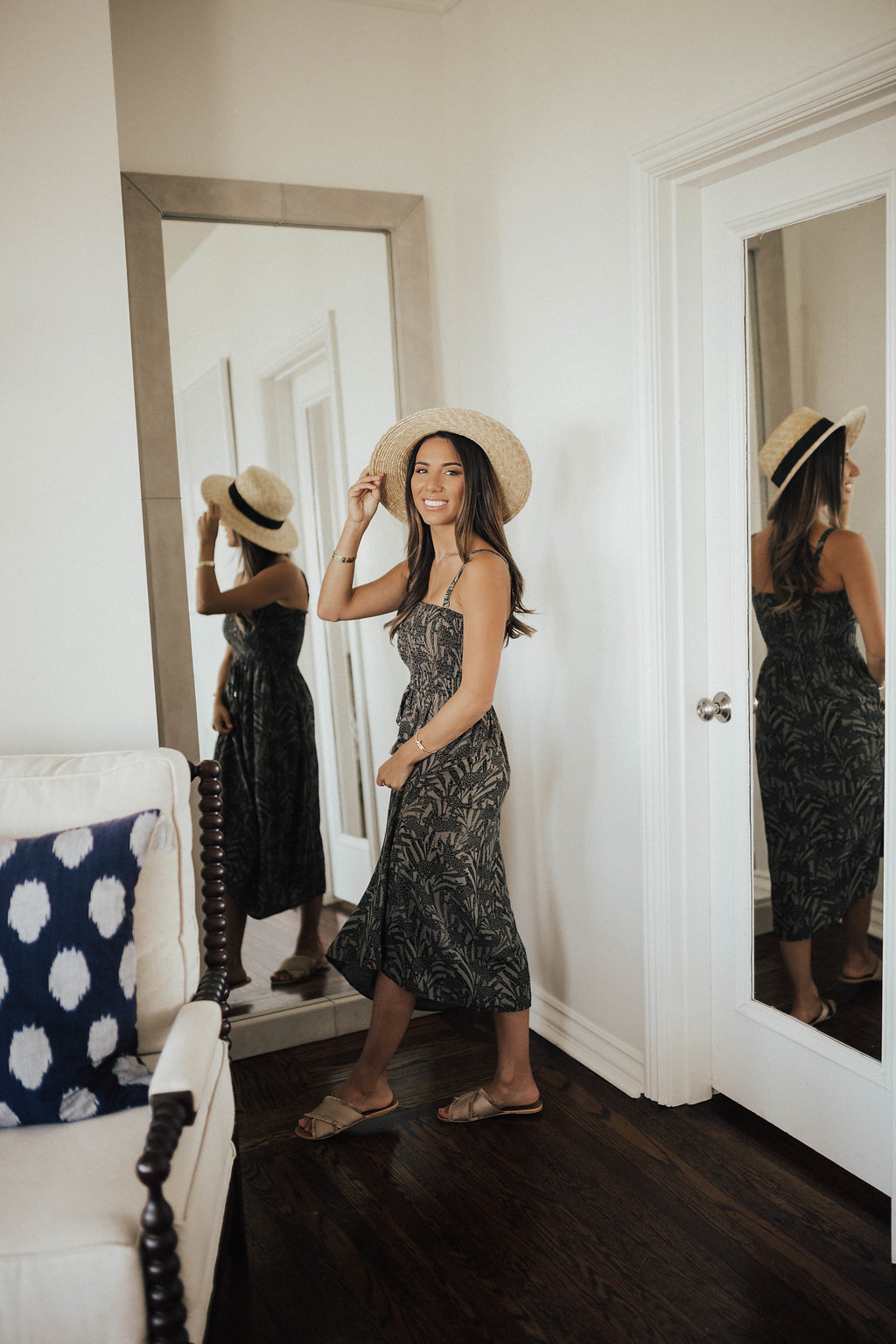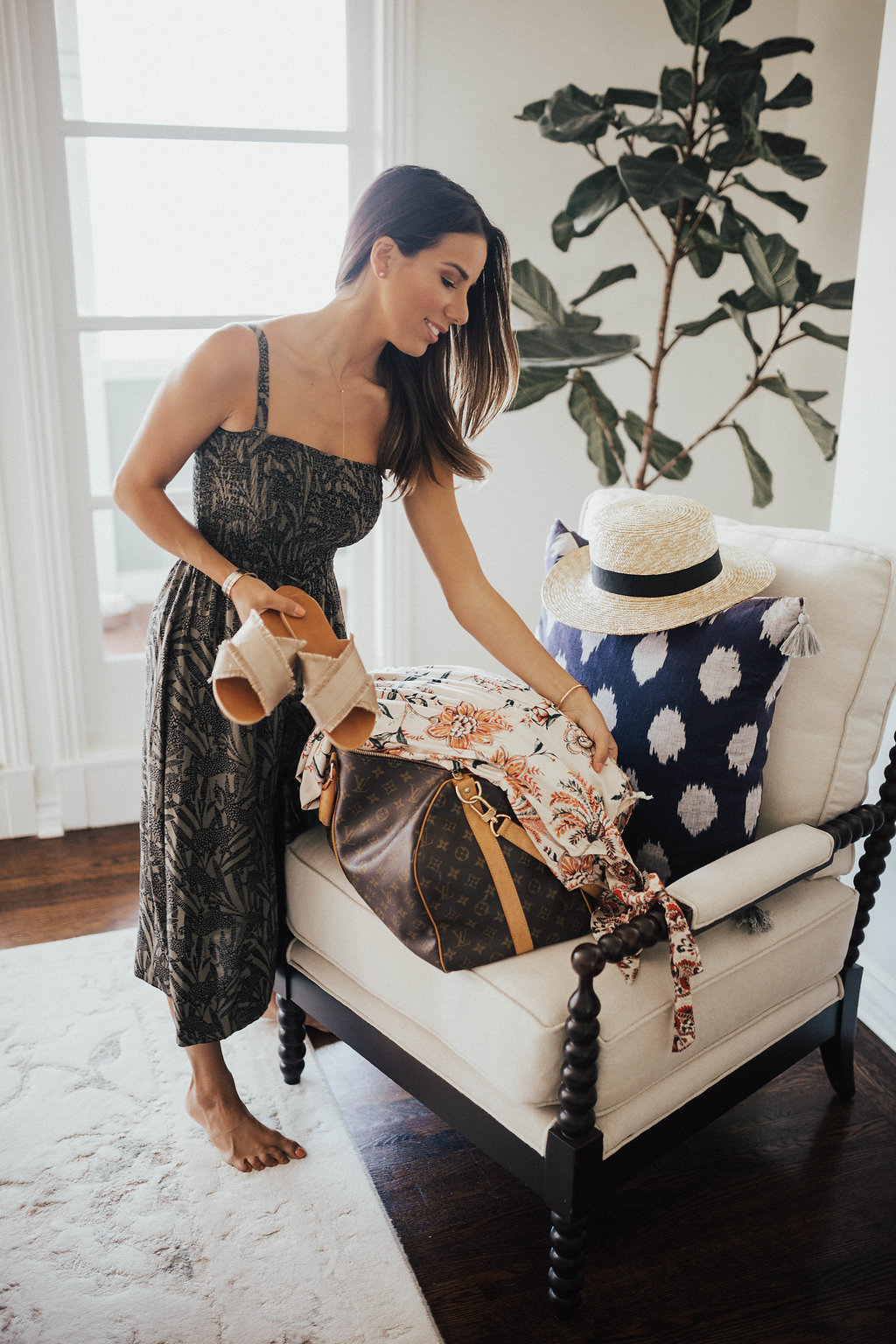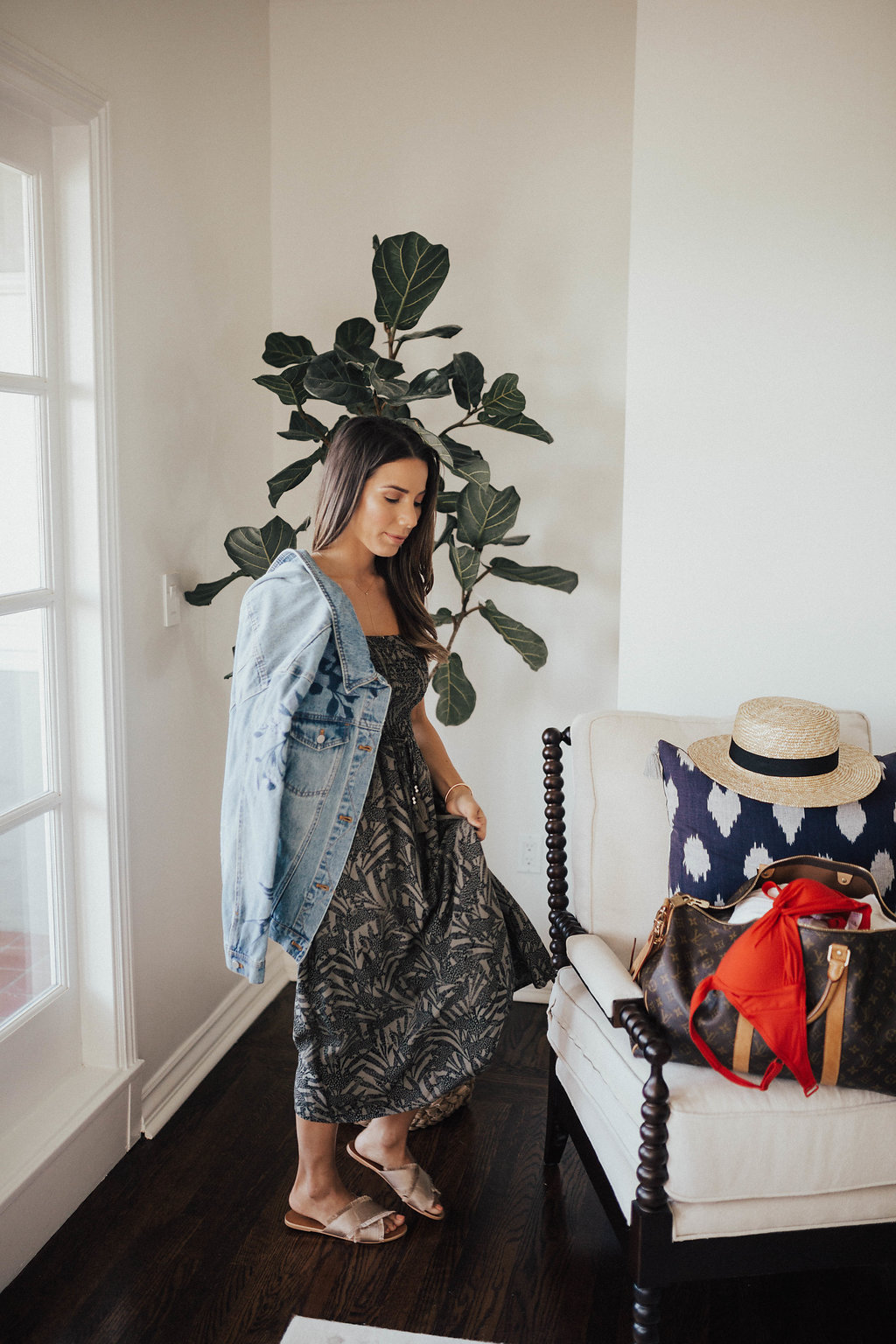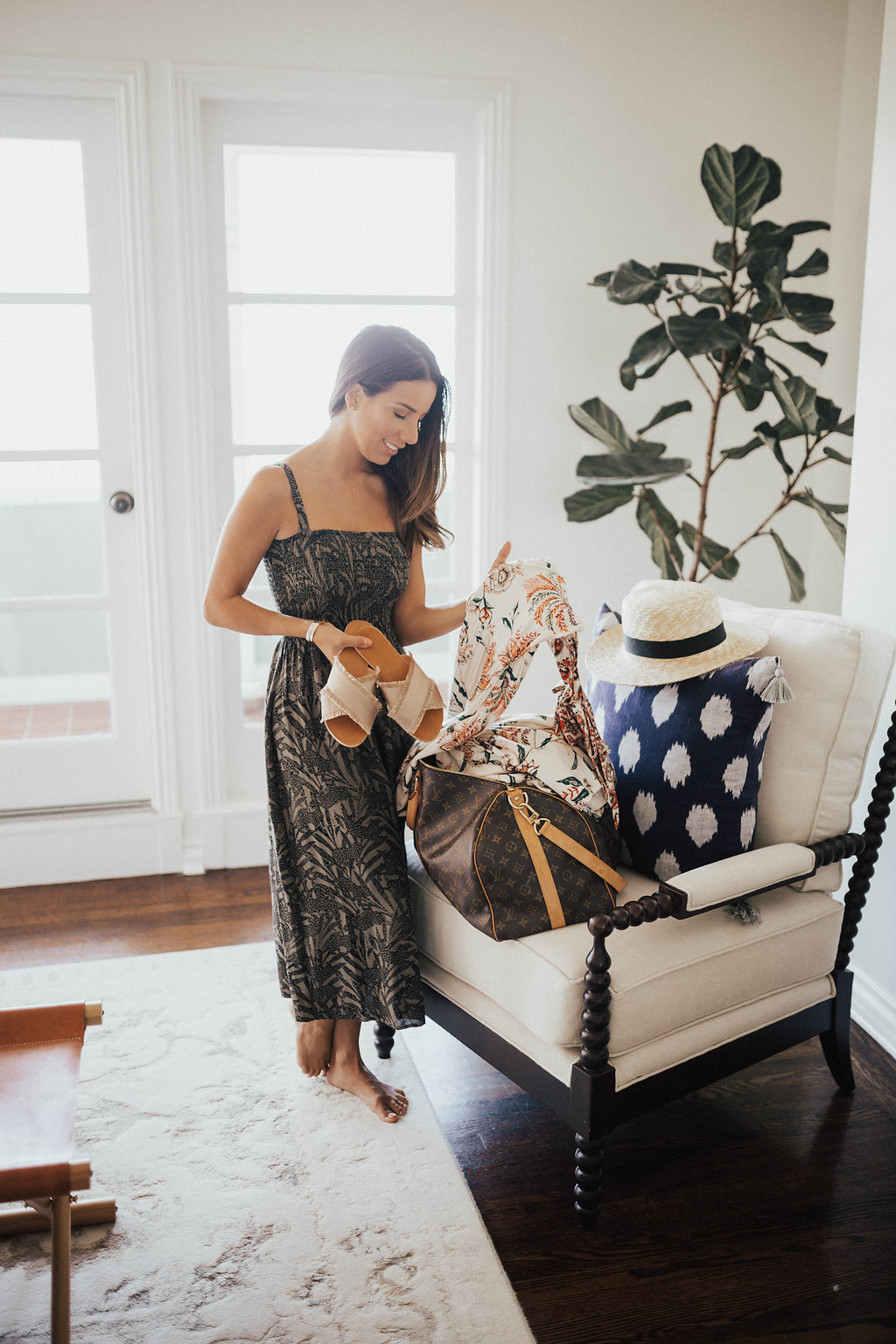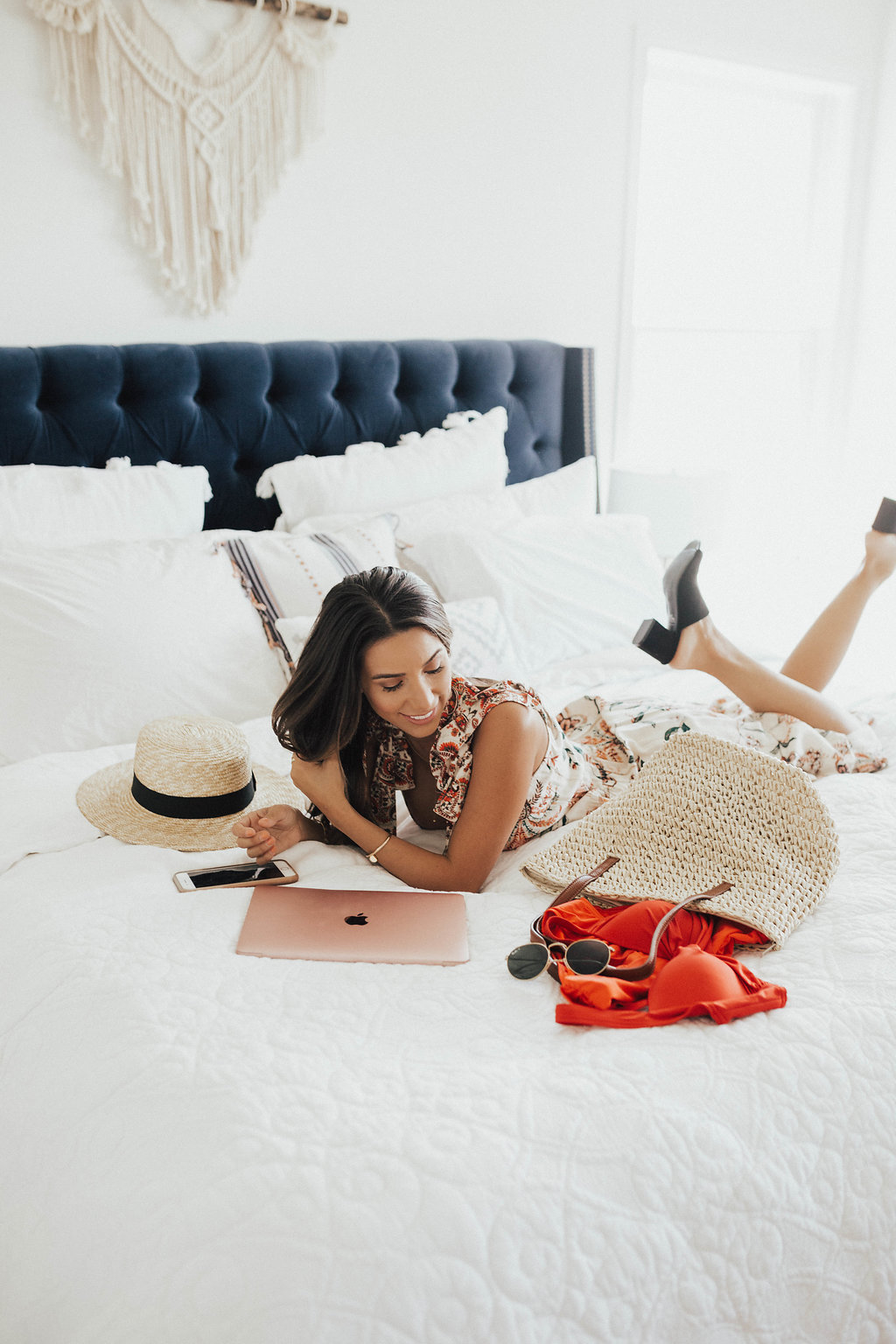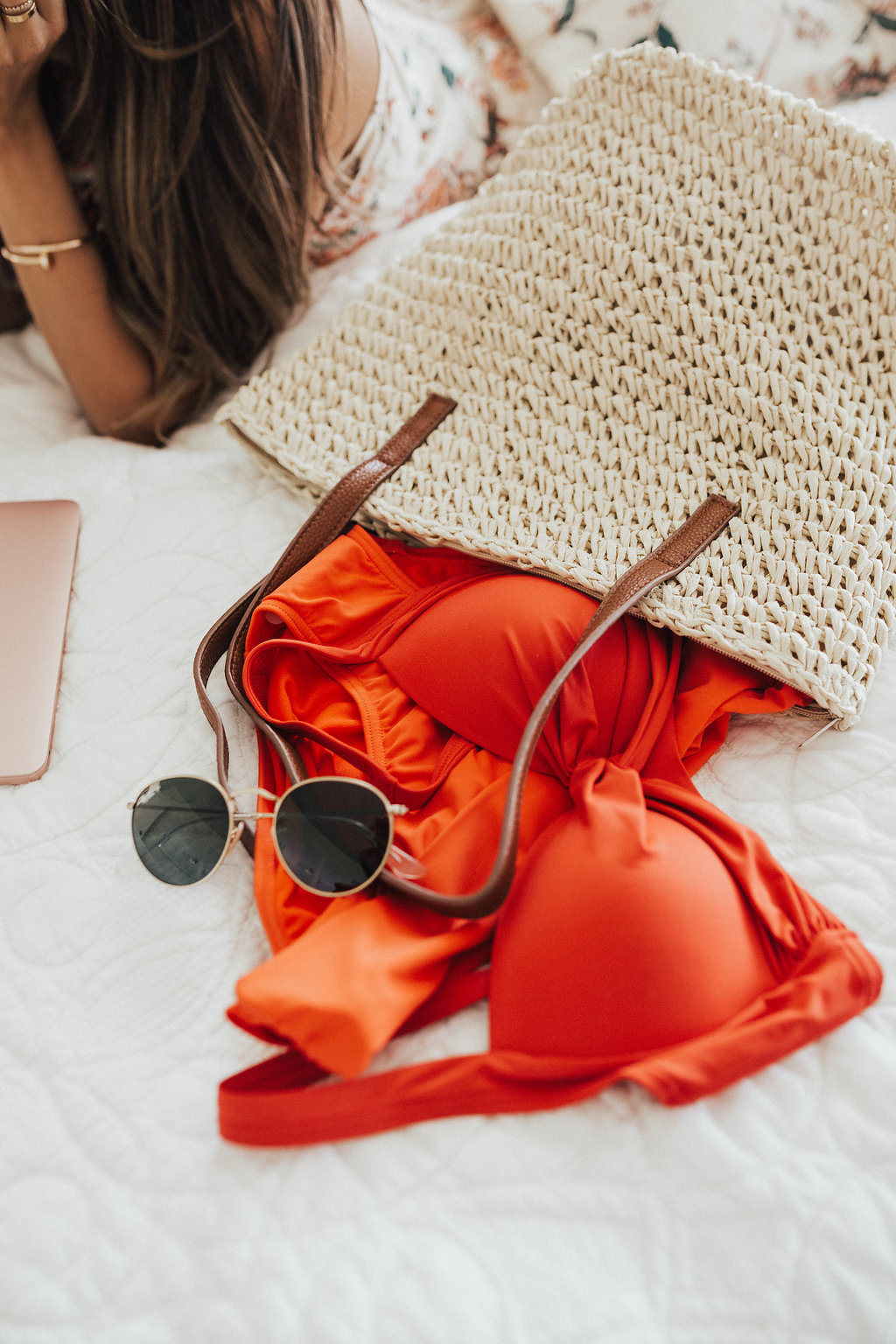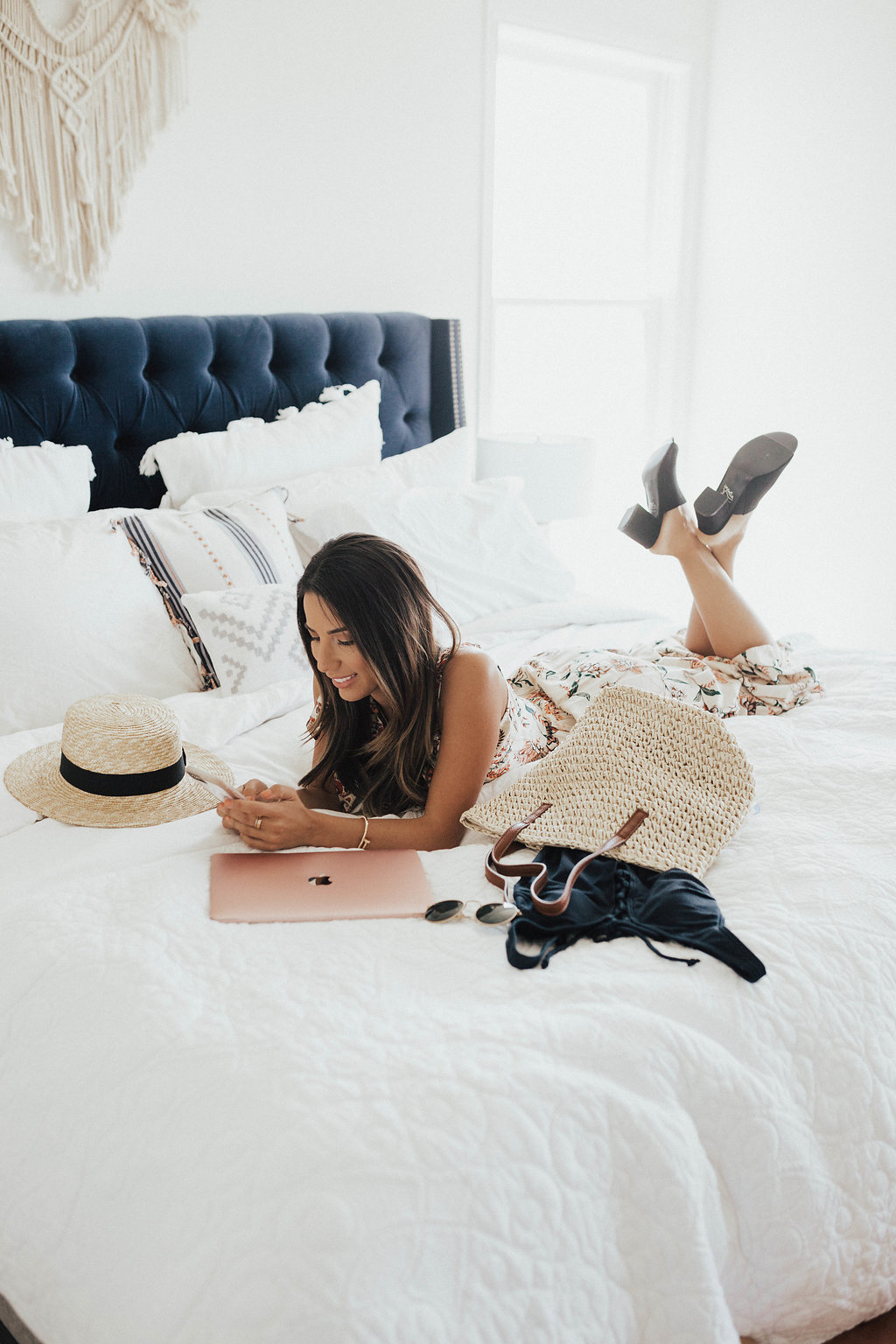 You guys all know how much I love to travel. So it should come as no surprise that summer is one of my favorite seasons. There is nothing better than a summer vacation! Whether you are taking a long vacation, or just a quick weekend getaway, I'll be sharing all my tips for how to pack for a summer vacation!
When it comes time to get ready for a trip, I always look through my closet to see what I already have that would work for whatever climate I'm going to, then I hit up Marks & Spencer for the rest of my packing needs. So without further adieu, here are my summer vacation Marks and Spencer clothes!
One piece swimsuit – I have been loving how flattering one piece swimsuits are!
Two piece swimsuit – I like to mix it up and bring a mixture of one piece suits and some bikinis as well. You never know what you'll be in the mood for.
Denim jacket – Since it gets chilly at night, I love to pack a layer. Nothing screams summer like a cute embroidered denim jacket!
Sandals – Sandals are a necessity for any summer travel. Instead of a flipflop, I like to step it up a bit with cute crossover slides or a gladiator sandal.
A pair of comfy heels that can be dressed up or down – Comfort is key here! Depending on how much you're going to be walking on your trip, definitely bring something easy to wear!
Summer dresses – This maxi dress is the perfect vacation dress. I love it because you can wear it dressed down to the pool or beach, but then throw on some heels and it's perfect for dinner or a night out exploring the town.
Beach cover up – I like to bring a few beach cover-ups on every trip.
Sun hat – This is so important! As you know from this post, suncare is very important to me, and I love to use a hat as an extra layer of protection.
Beach bag – Of course, you need a bag to finish off every summer outfit! I love a beach bag that can double as a purse, but can also fit all of my essentials in!
Also don't forget to create your summer playlist! A good beach or pool day isn't complete without some amazing summer jams.
My top 10 favorite songs right now:
1. Despacito-Remix Luis Fonsi
2. Another Sad Love Song- Khalid
3. Strip that Down- Liam Payne
4. Young Dumb & Broke- Khlaid
5. Oceans Away- Arizona
6. Electric Touch- Arizona
7. Kings Of Summer- Ayokay
8. I Like Me Better- Lauv
9. Raincoat- Timeflies
10. Rollin- Calvin Harris
Photography: Shannon Righetti
Thank you Marks & Spencer & Shopping links for sponsoring this post!