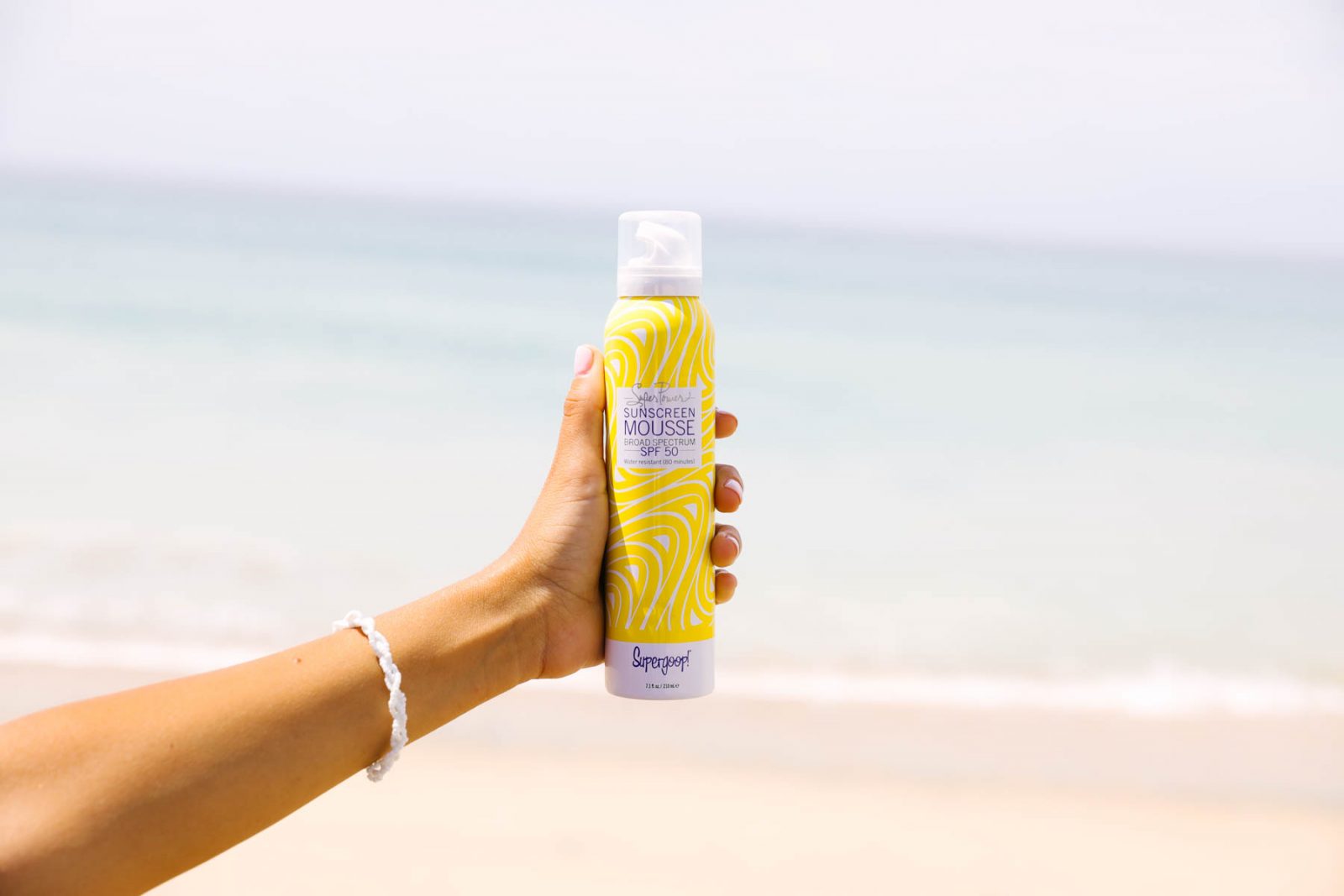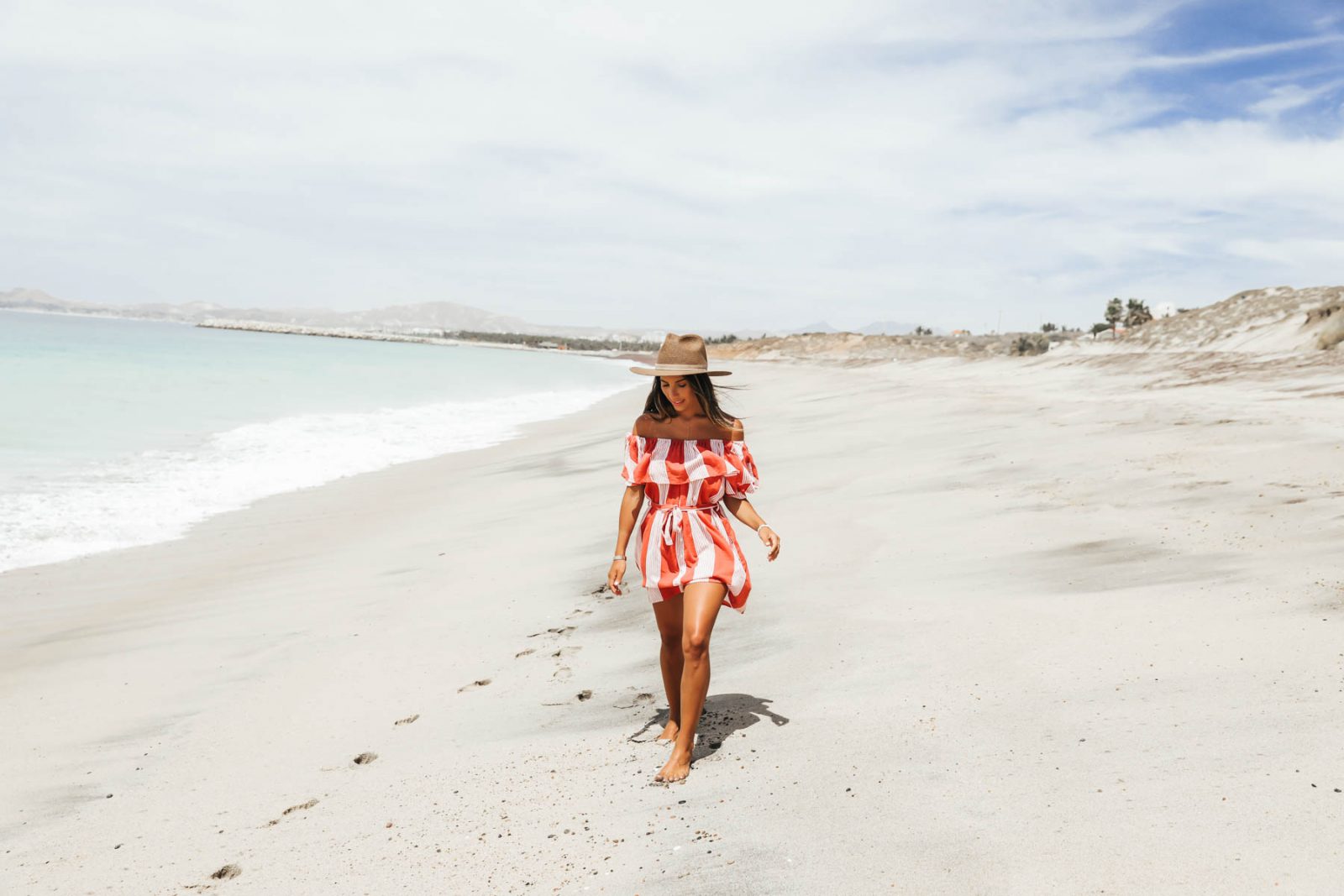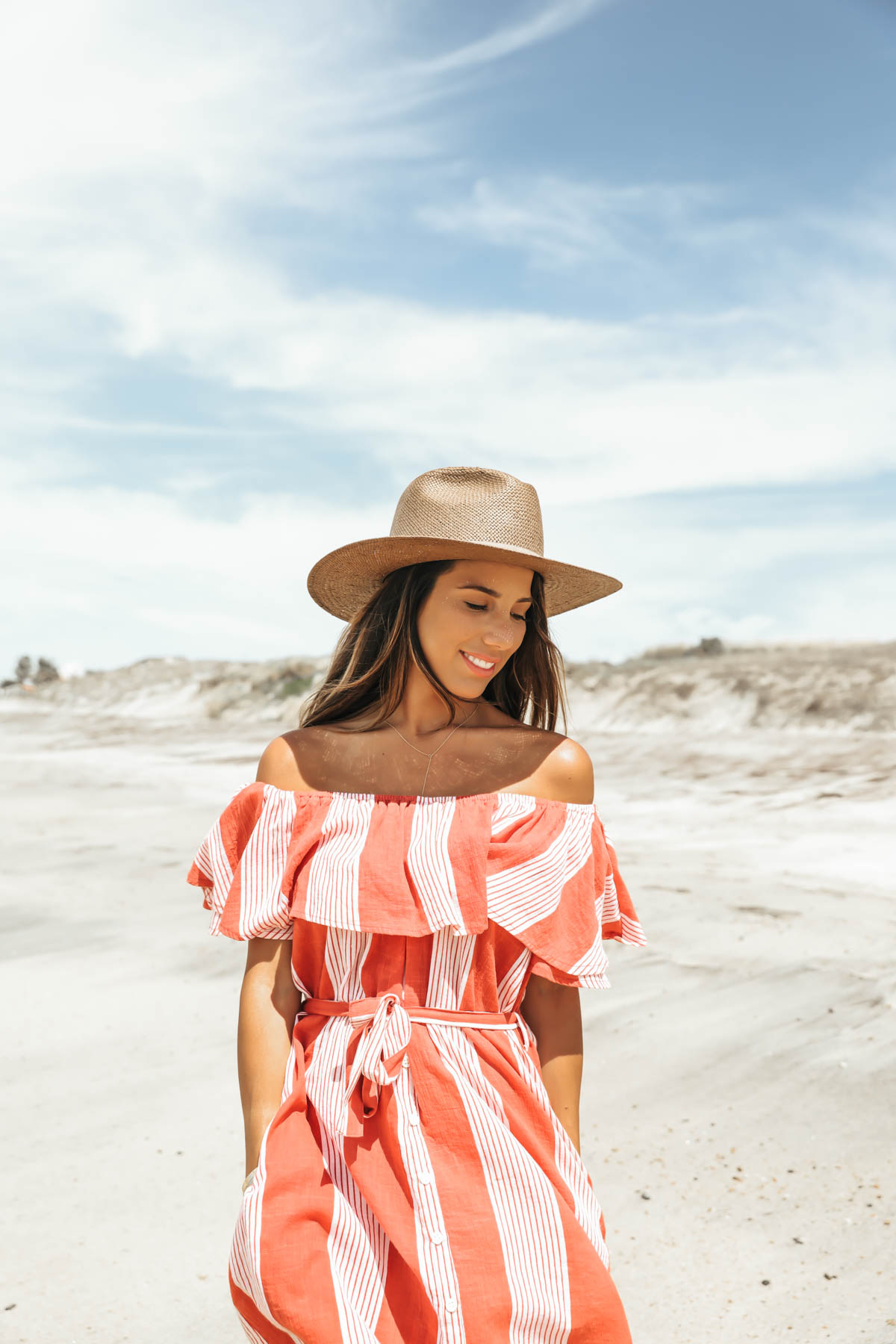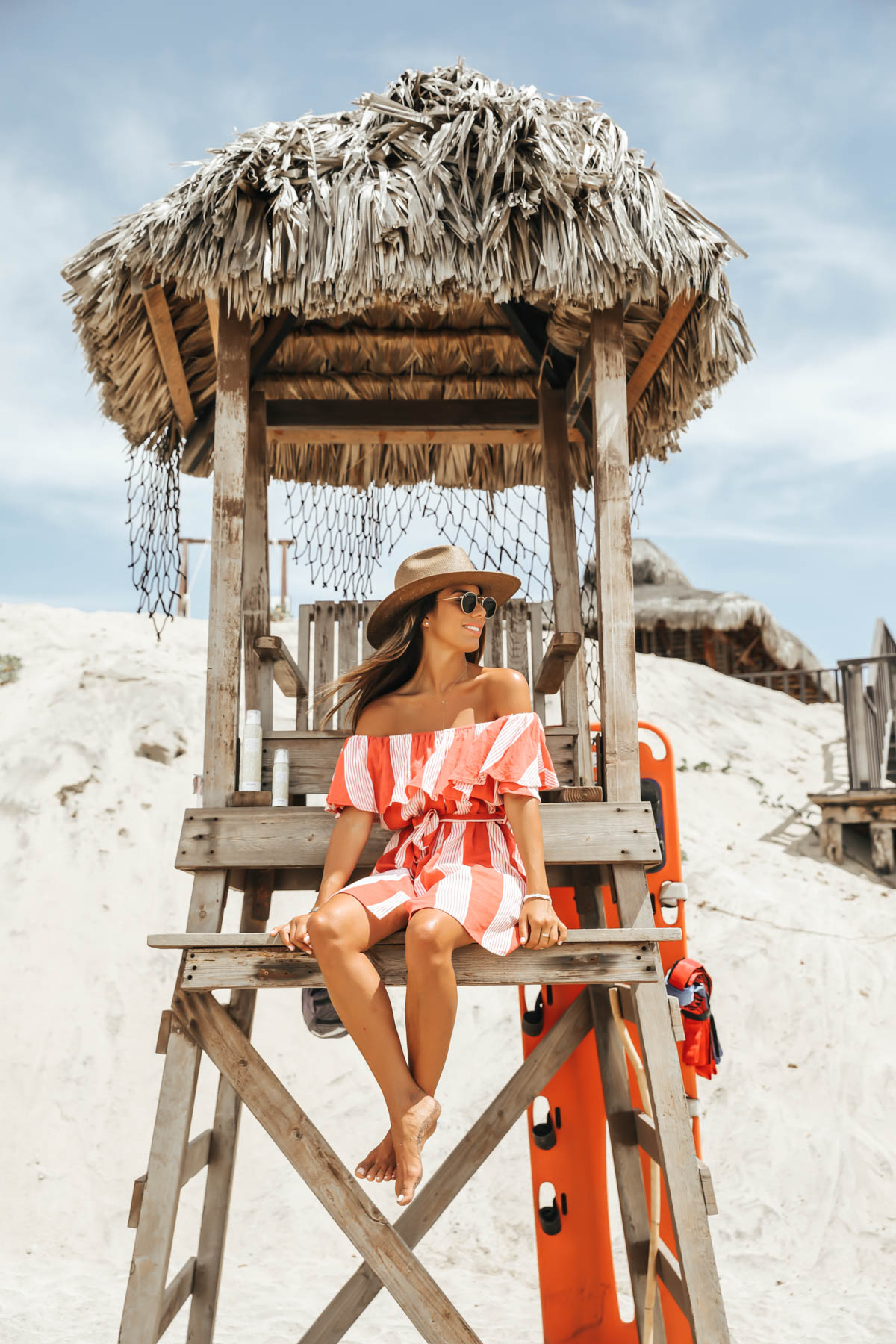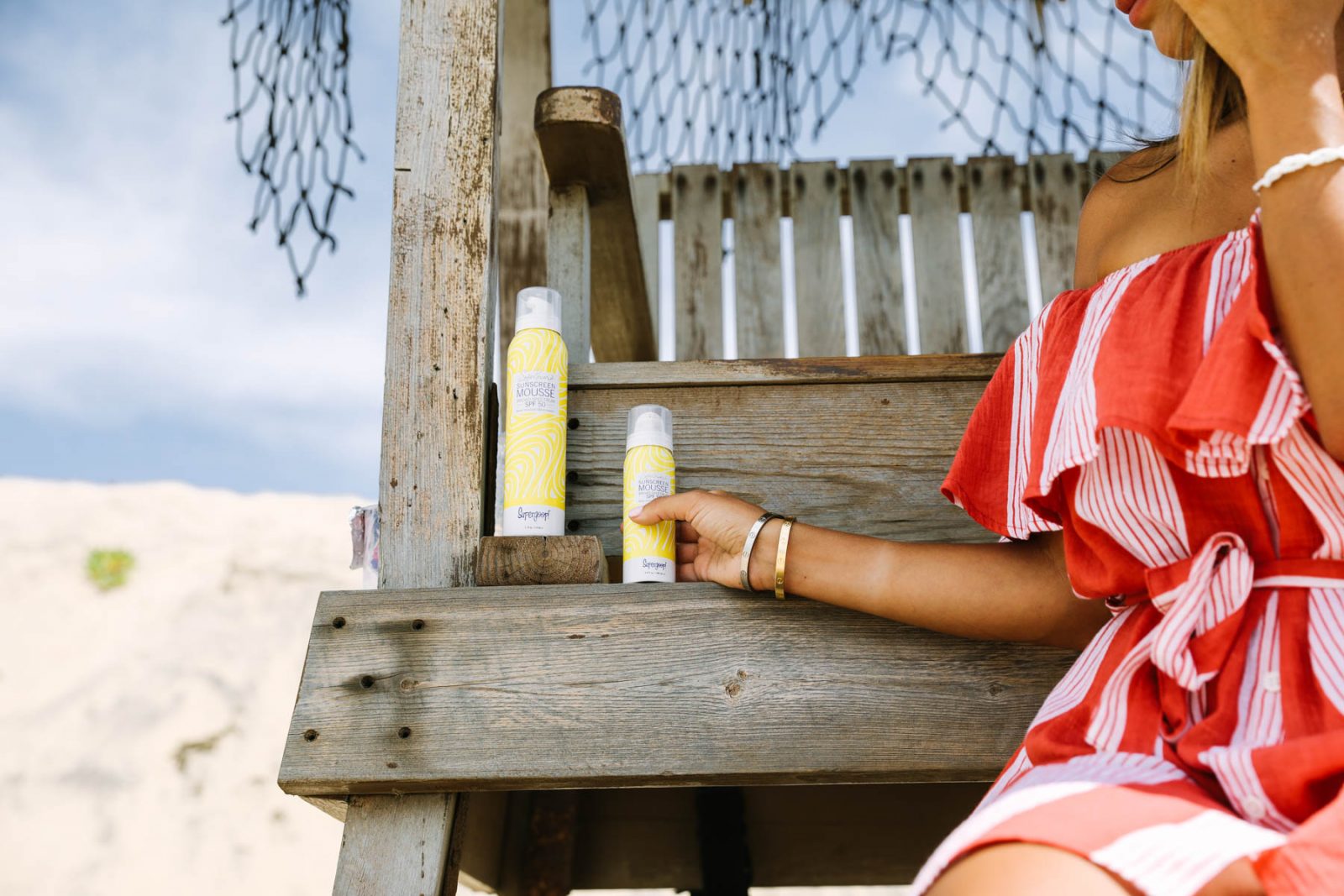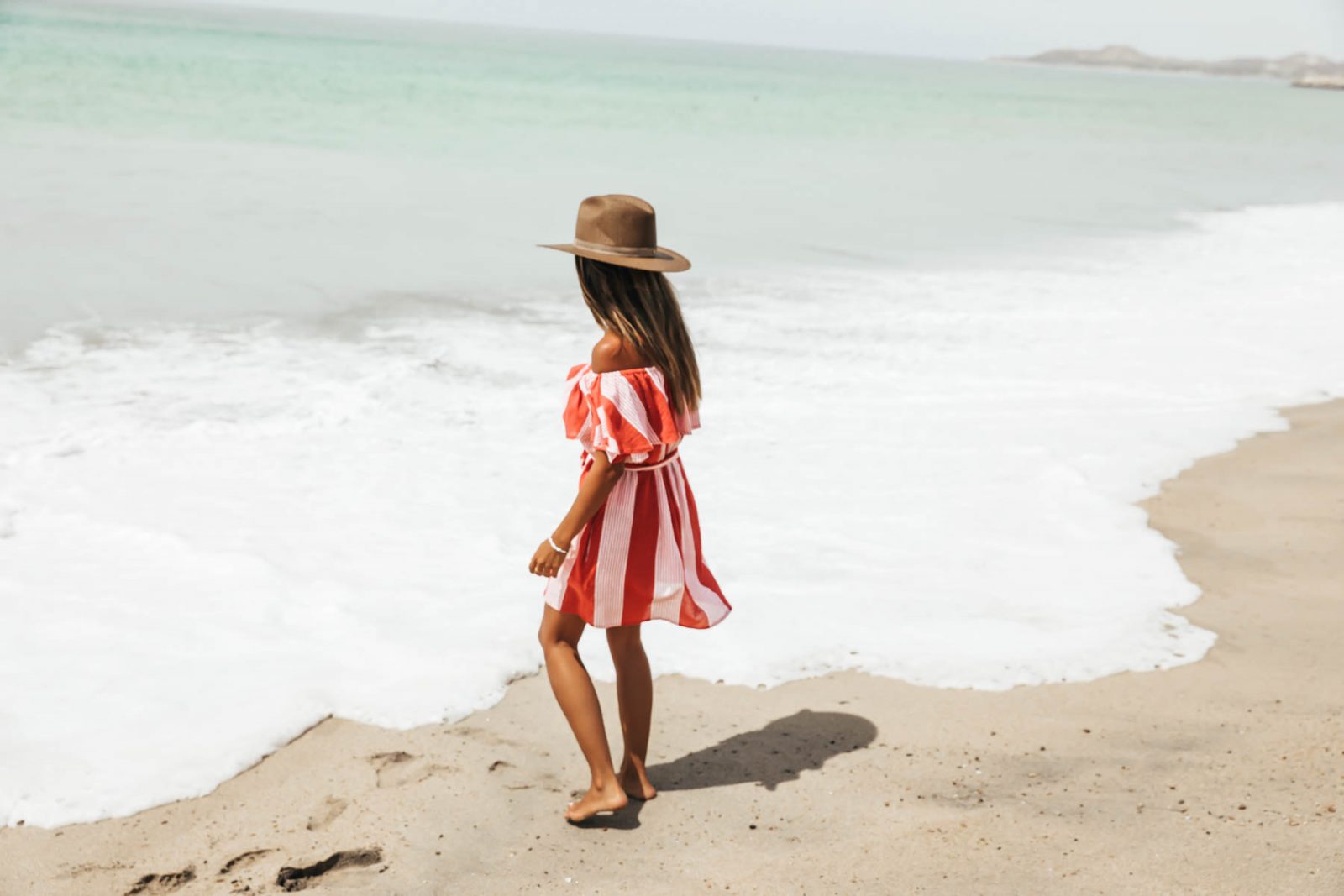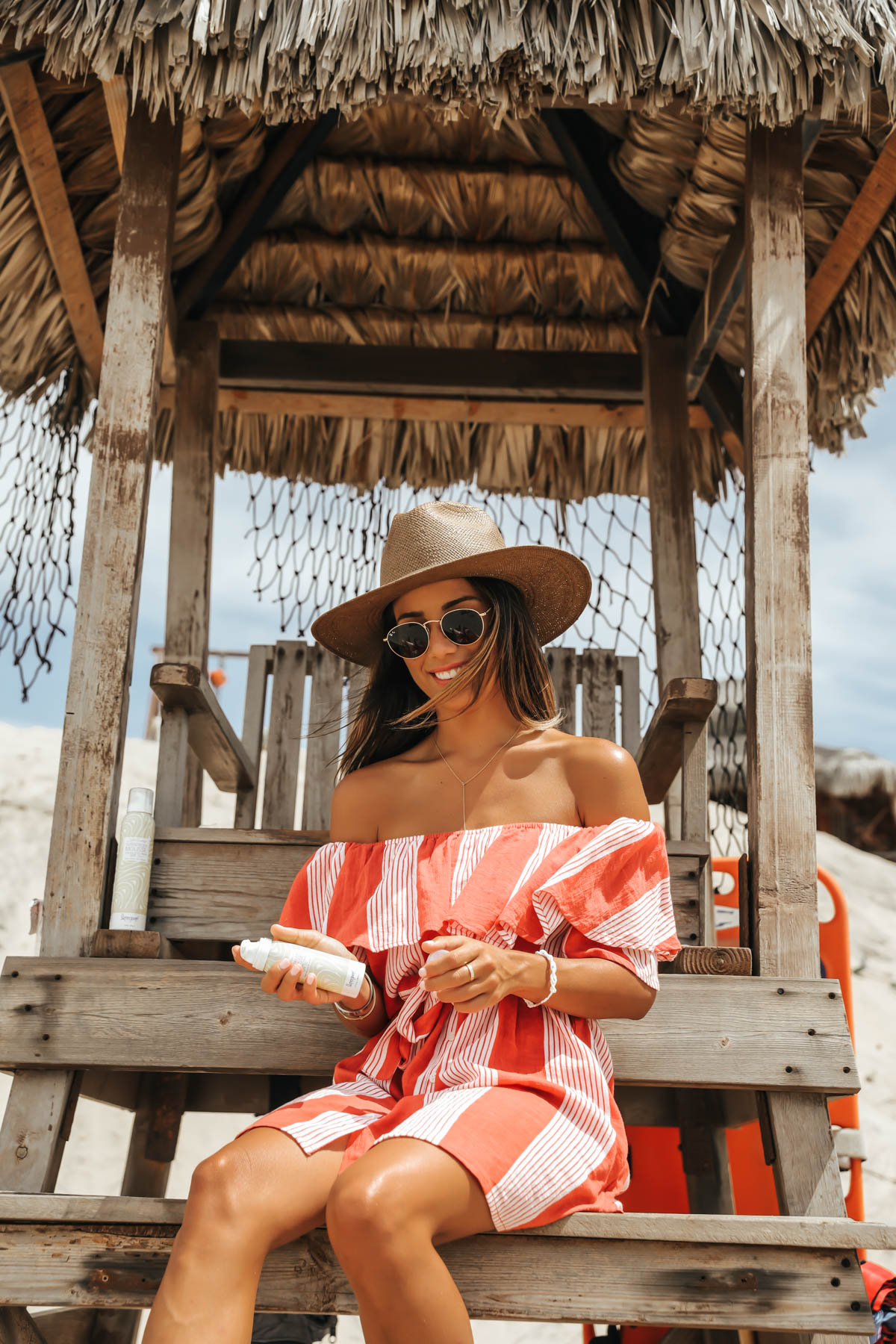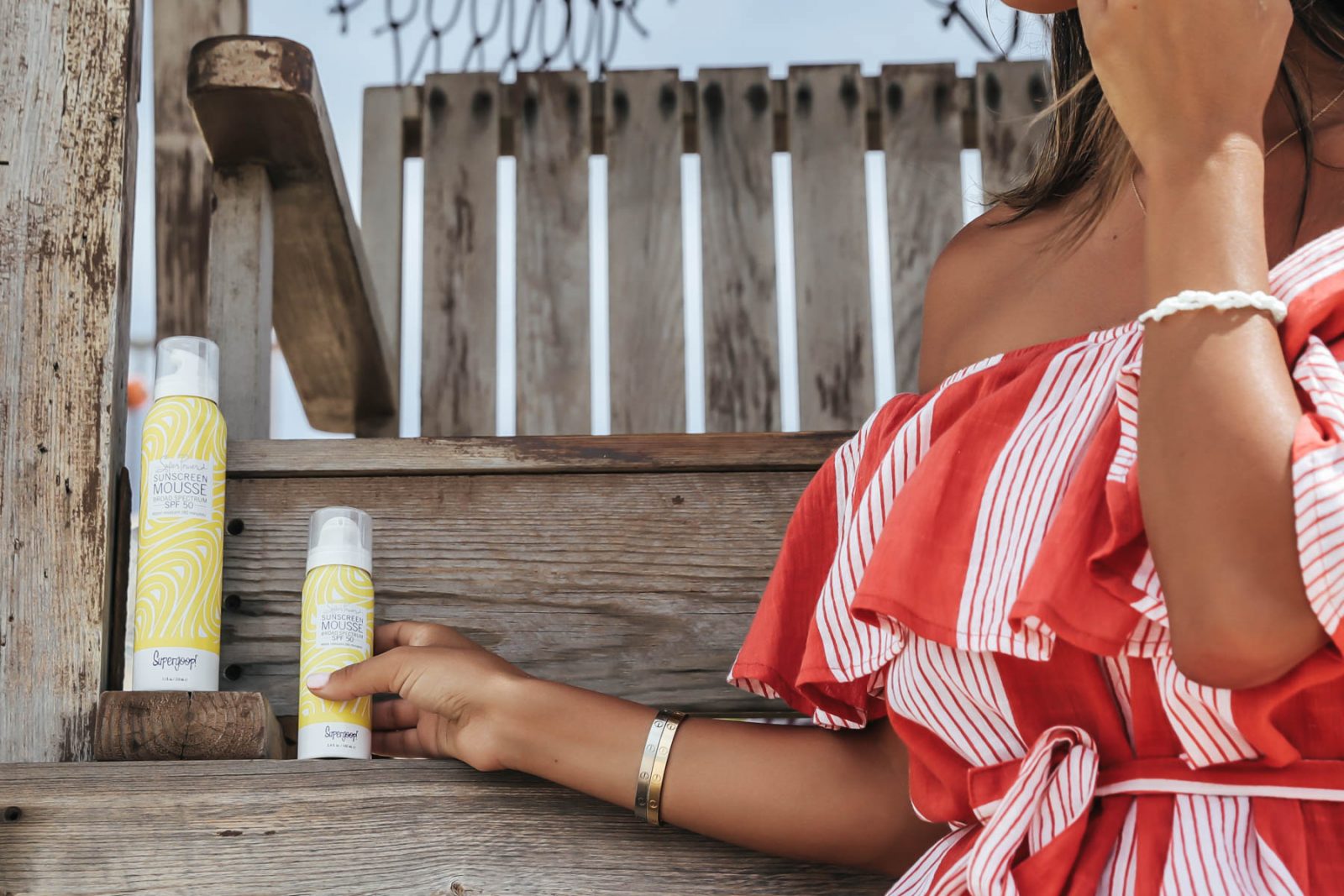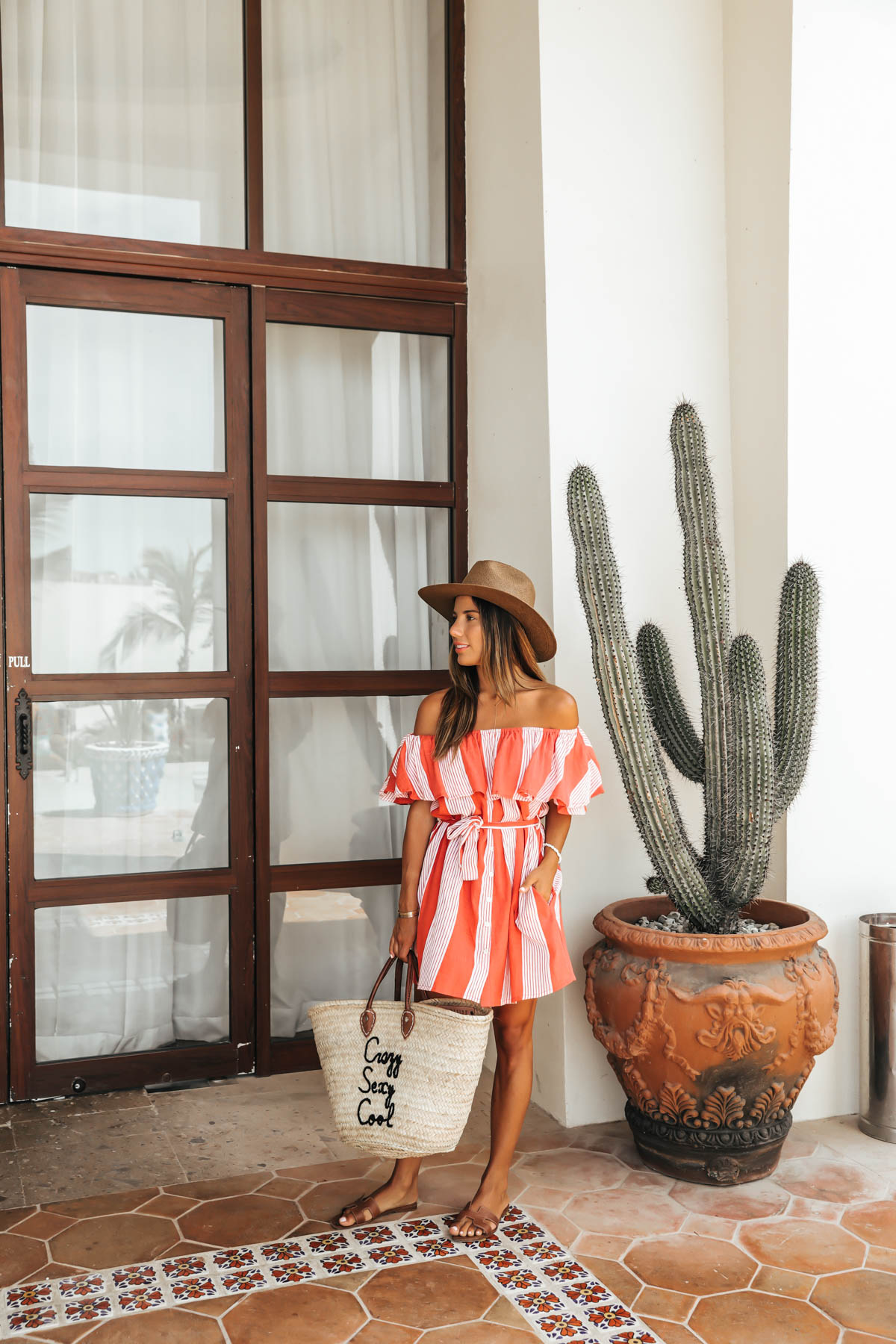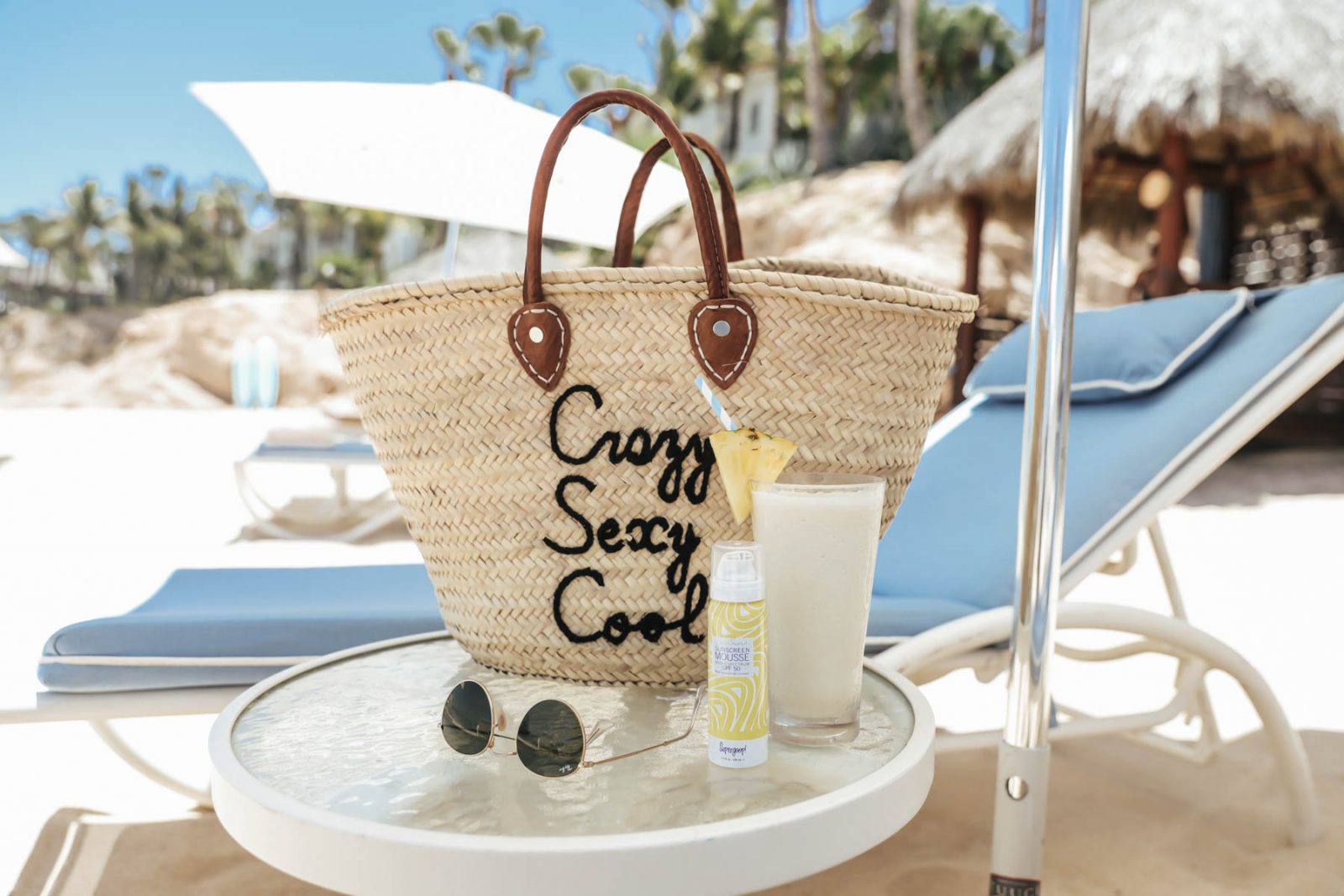 One of the hardest parts about traveling so much, is making sure to take good care of your skin. From all of the flights, changing climates, and sun exposure, I am always sure to take some extra precautions whenever I travel. Today I am going to share with you what's in my beach bag!
When you have olive skin like me, I easily tan in some places, but burn in others like my shoulders, face, and chest. I try to avoid burning at all costs. It has taken me some time to find the perfect sunscreen. It seems like it's too heavy, too oily, too hard to spread, too scented… you get the drift. But then I discovered this mousse from Supergoop.
When they reached out and asked if I wanted to try their new product, I immediately said yes! It was perfect timing because I was just about to leave for the Dominican Republic and Cabo San Lucas. This mousse totally saved my skin. It's lightweight, easy to apply, smells amazing, absorbs quickly, and even helped moisturized my skin.
If you buy any product to get ready for summer, make sure it's this mousse from Supergoop.
I always bring a few pairs of sunglasses with me on vacation. I love to mix and match them with all my different suits. Shop these ones >>>> here 
How cute is this off the shoulder romper cover up? I love that it's off the shoulder, so you won't get tan lines on your shoulders!
You guys know how much I love acai (see this post), so when I found a lip balm that was acai flavored, I immediately picked it up! When you're in the sun, it's so easy to forget about protecting your lips too. This SPF 30 balm is perfect for a day by the pool!
Hat
My final step for skin protection is always a hat! I love the extra protection on my face, plus it always completes my tropical look!
What are your beach bag essentials?