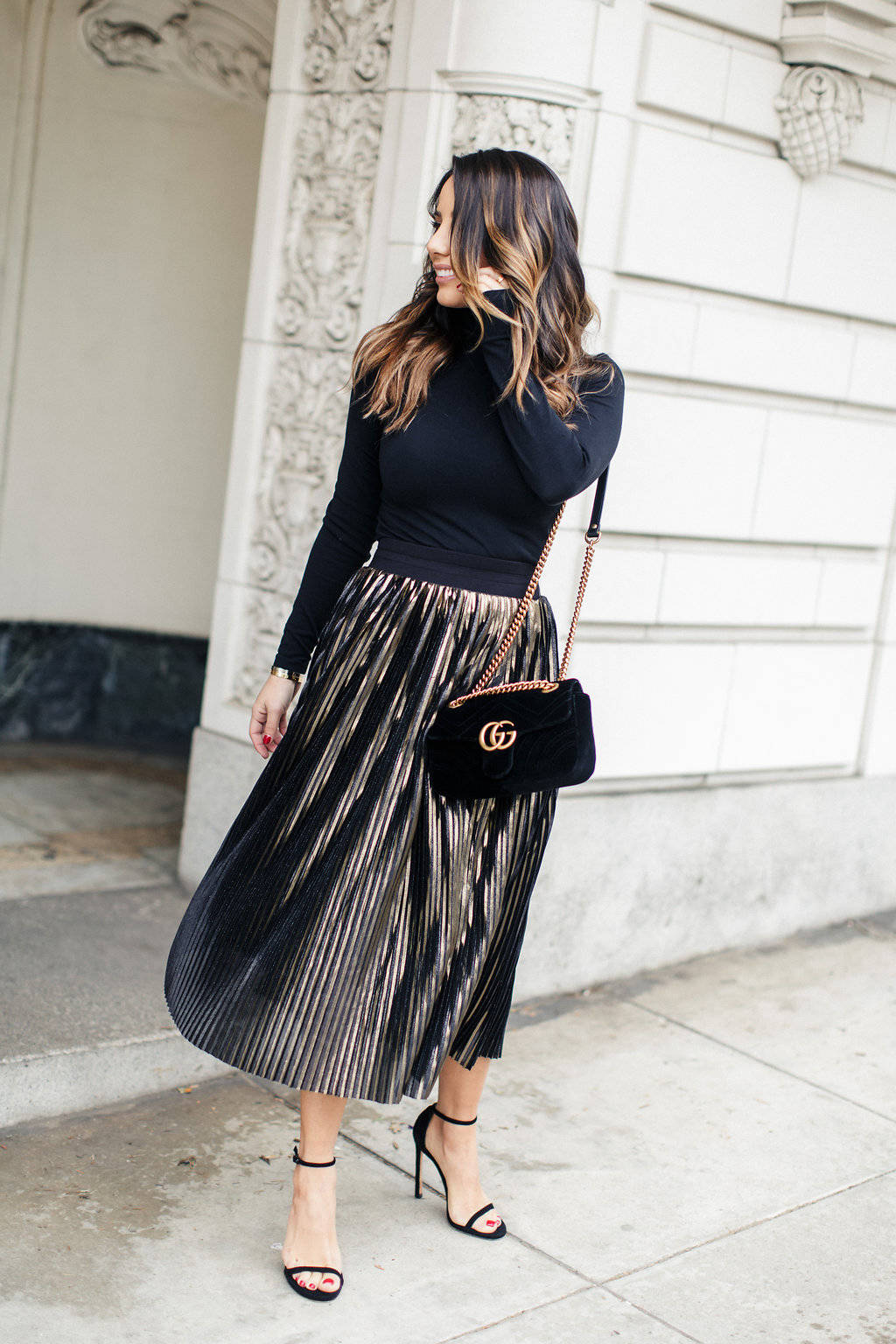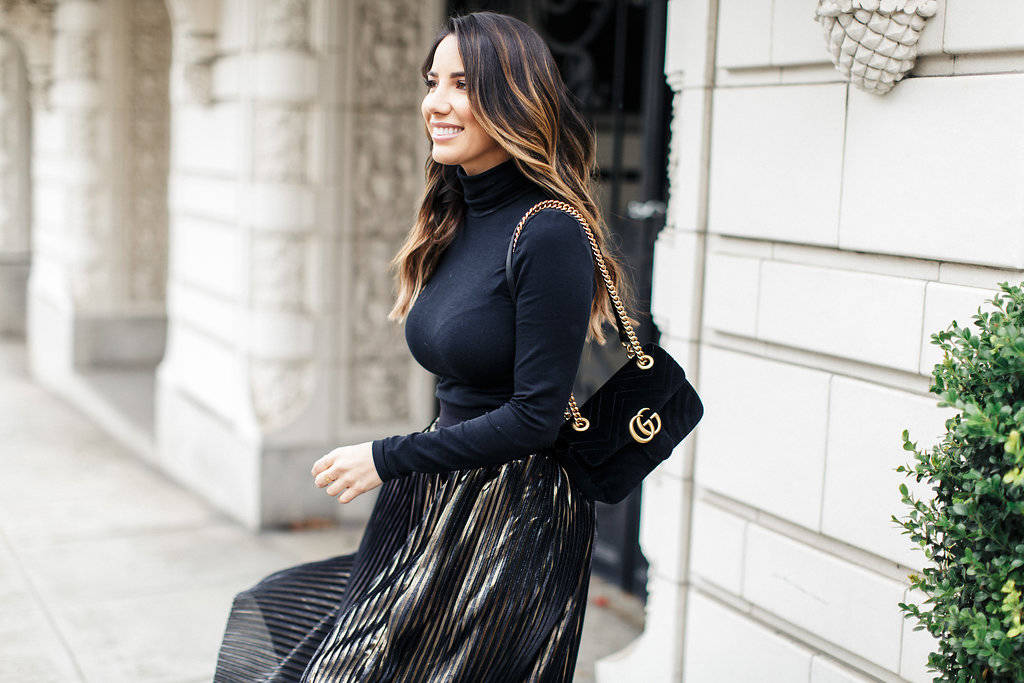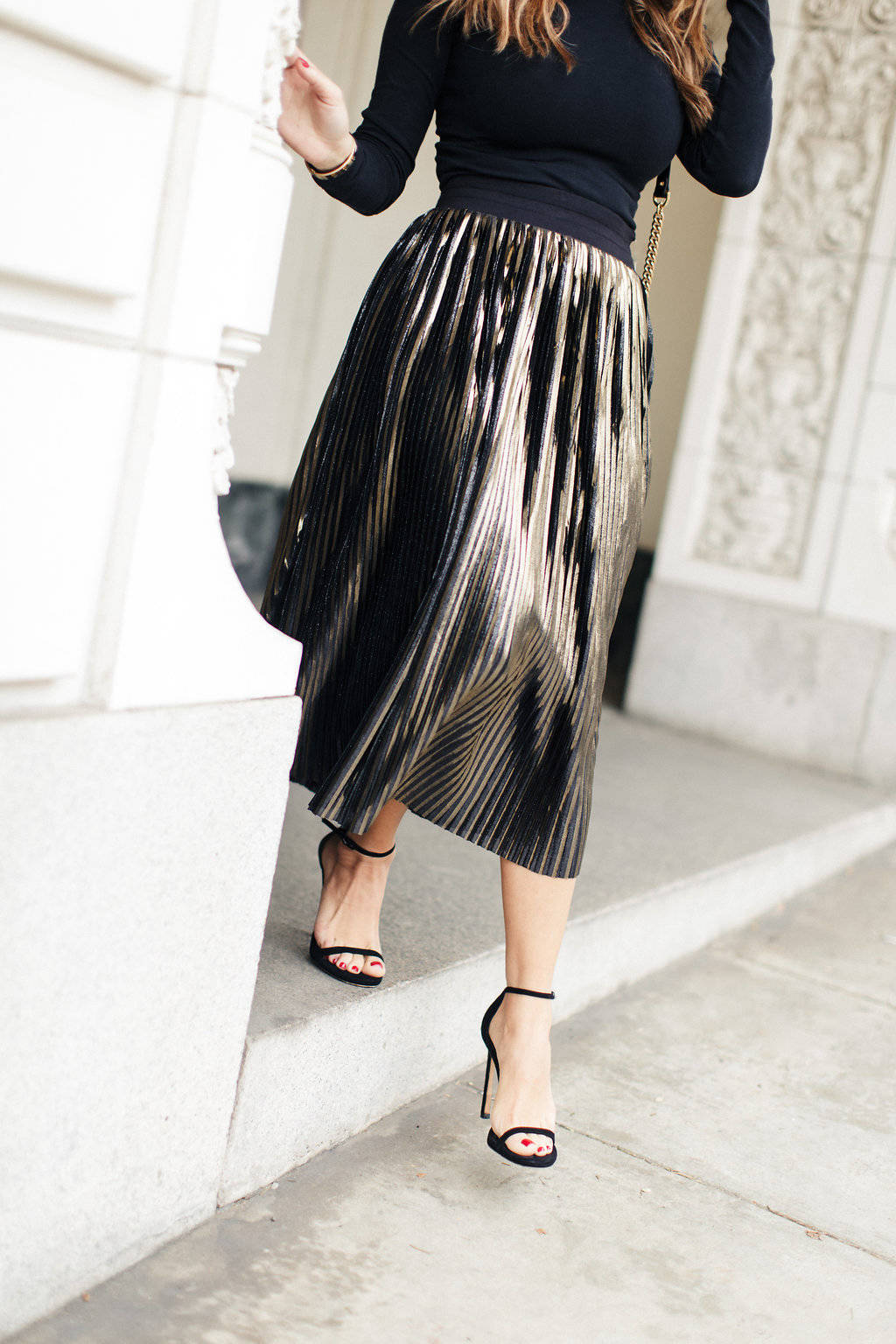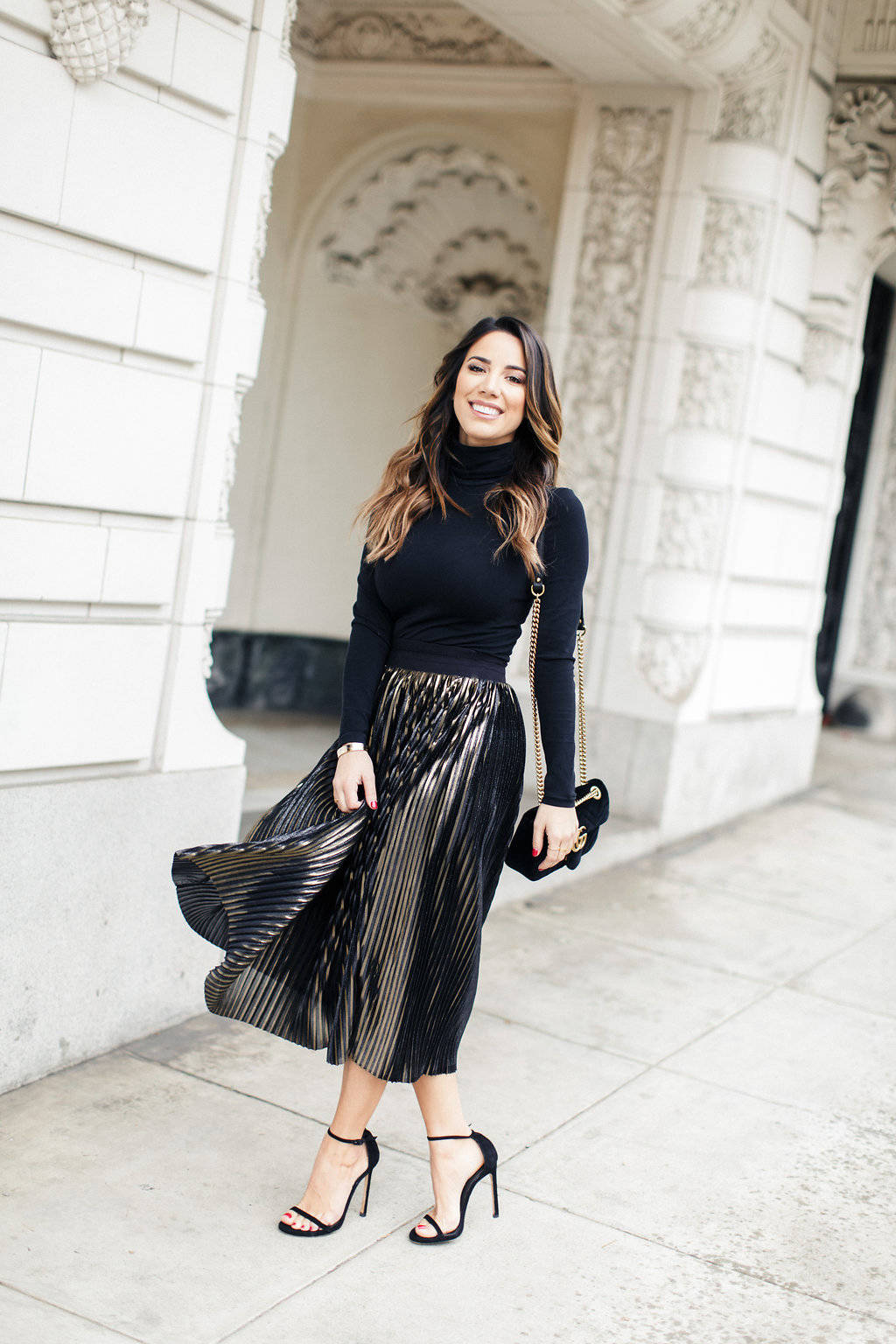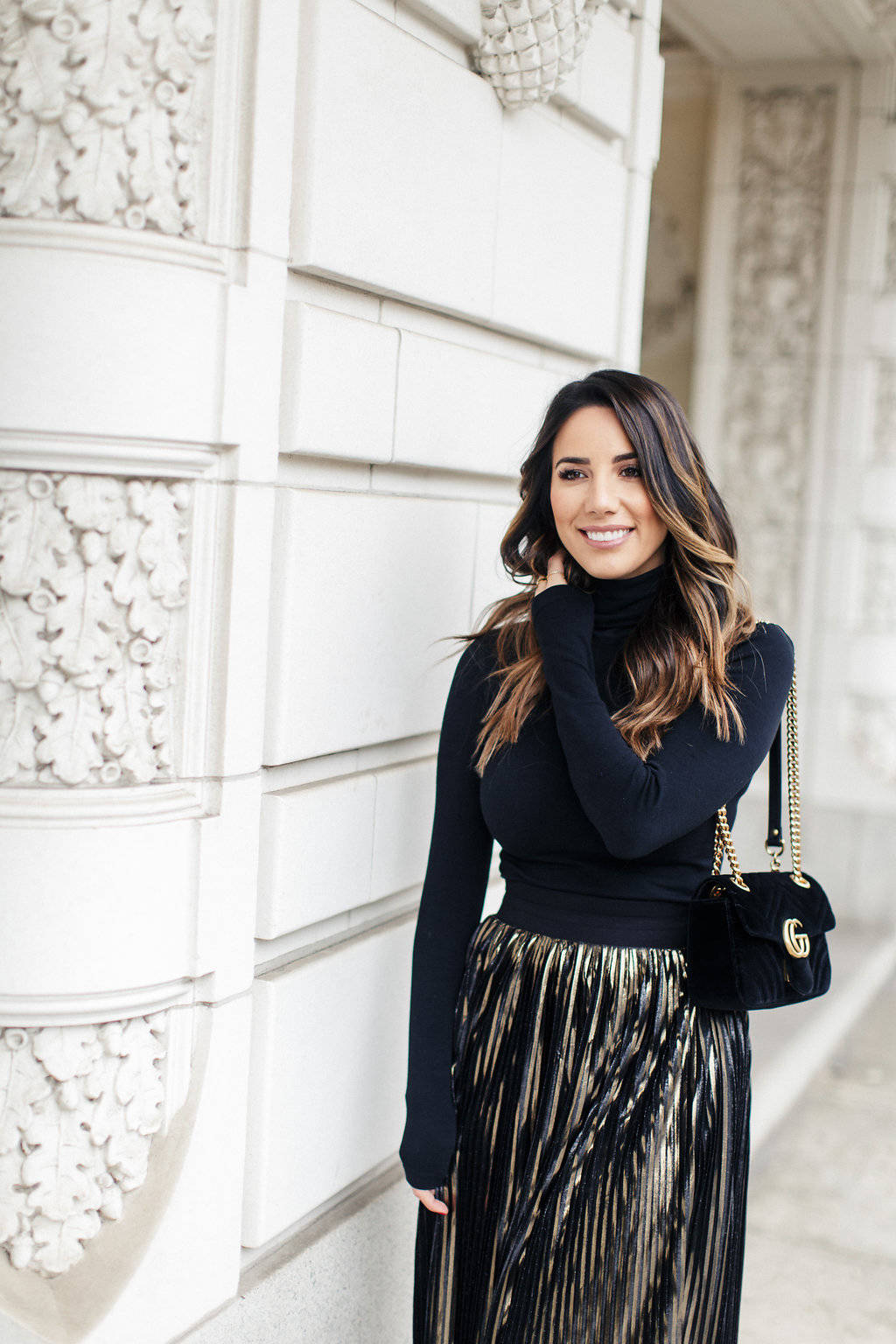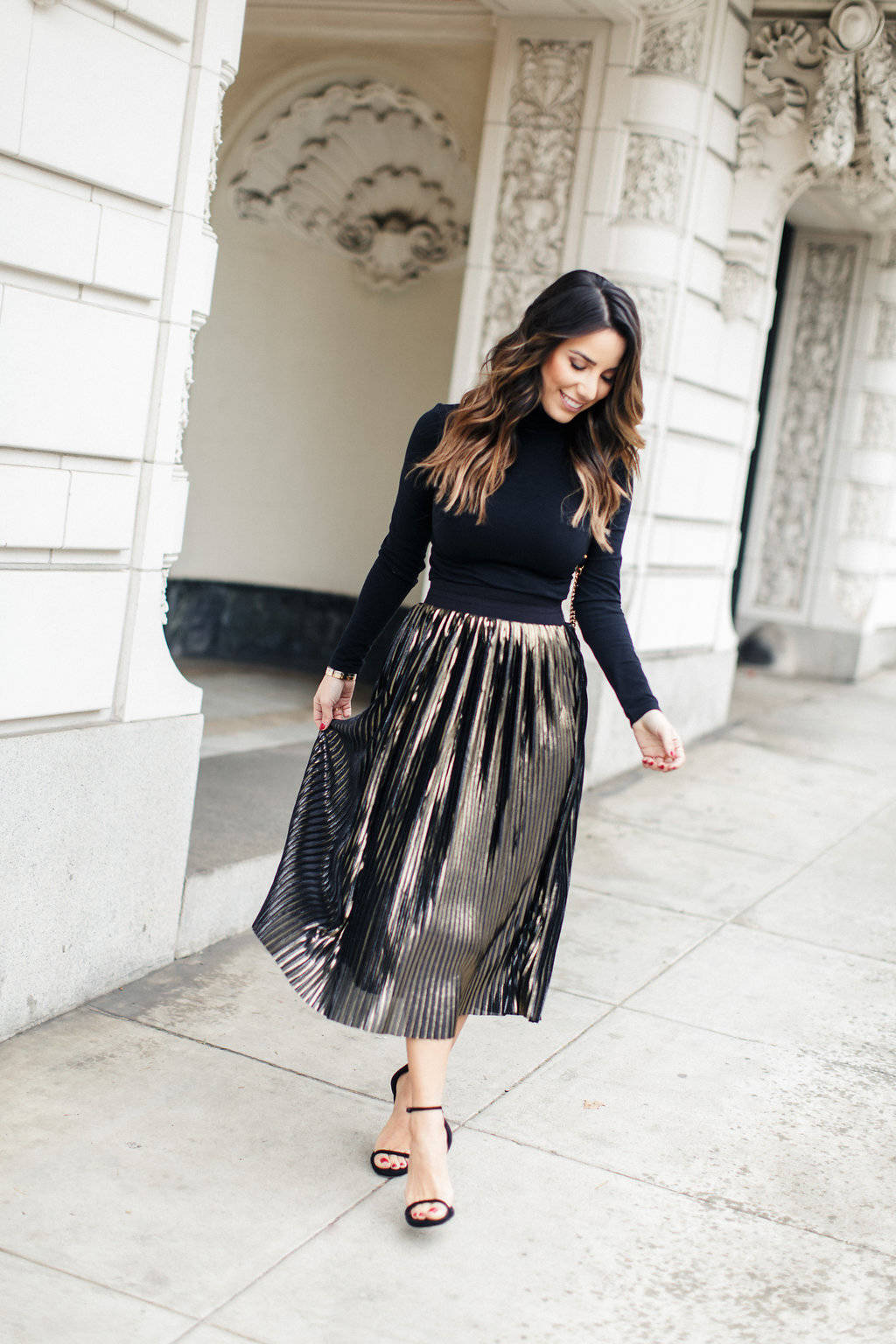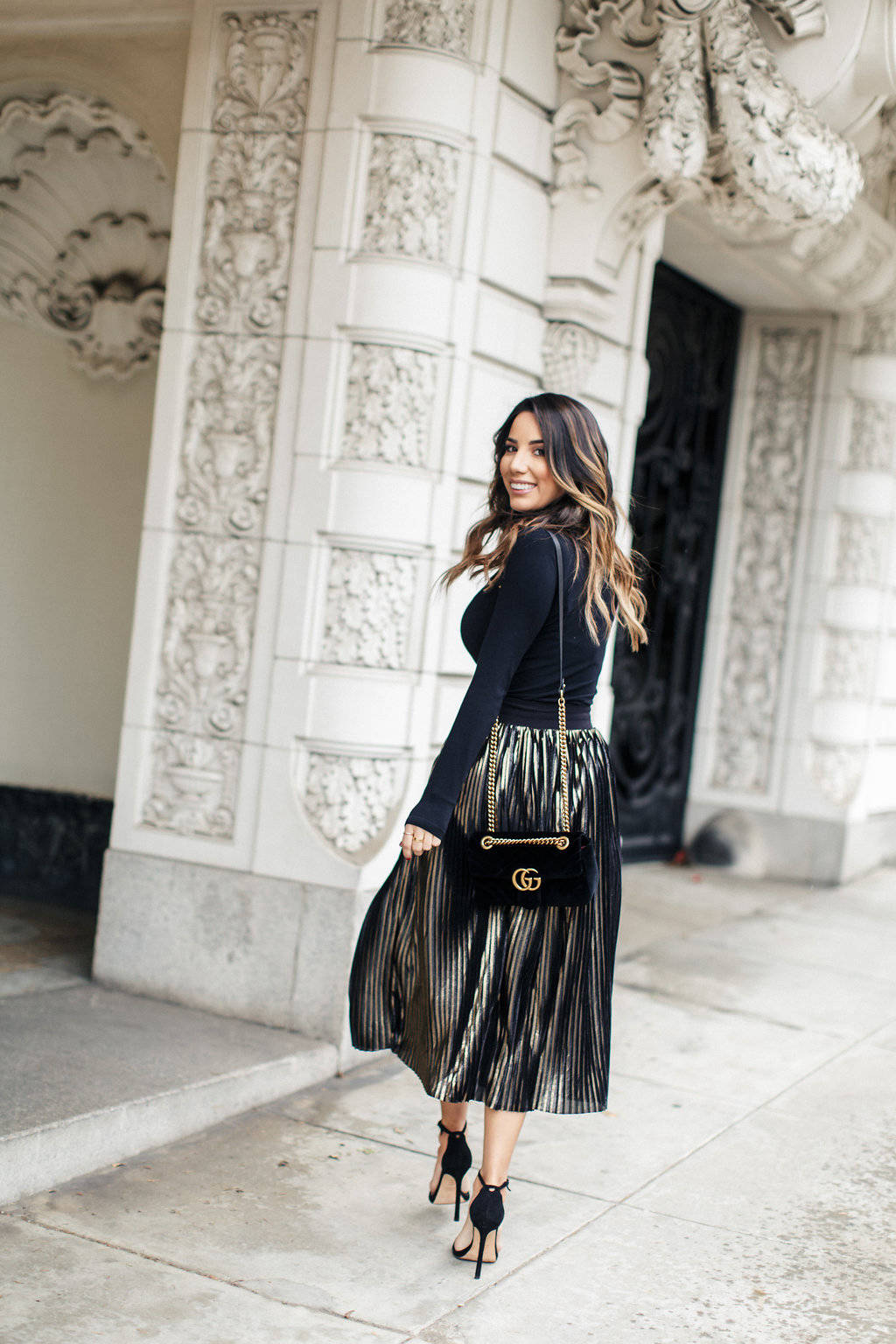 Top: Wolford (similar here & here), Skirt: Trouvè, Shoes: Stuart Weitzman, Bag: Gucci
It's been quite freezing here in San Francisco, so I've tried to put together some holiday party looks that will keep me cozy but looking fab as well. We all are victims of trying to look cute when it's so cold outside. I honestly sometimes wish I could just wear sweats and a big jacket (but obviously we would never go to a party like that). Don't be afraid dress up in the cold! You'll most likely be inside for you holiday party and won't have to worry about being freezing.
I found the perfect metallic pleated midi skirt from Nordstrom! These skirts are so in at the moment and you can find them in so many different colors. I chose metallic because it's a little more festive and paired it with my Wolford Colorado body suit. Not going to lie guys, the first time I ever wore bodysuits they felt a little strange, but now I'm so used to them and they are so comfy and fit perfectly! I chose a more simple strappy heel and my Gucci bag for a touch of velvet. If you tend to me more of a cold person, you can always just throw a black peacoat over it and you're all set to go out!
Photography: Torrey Fox