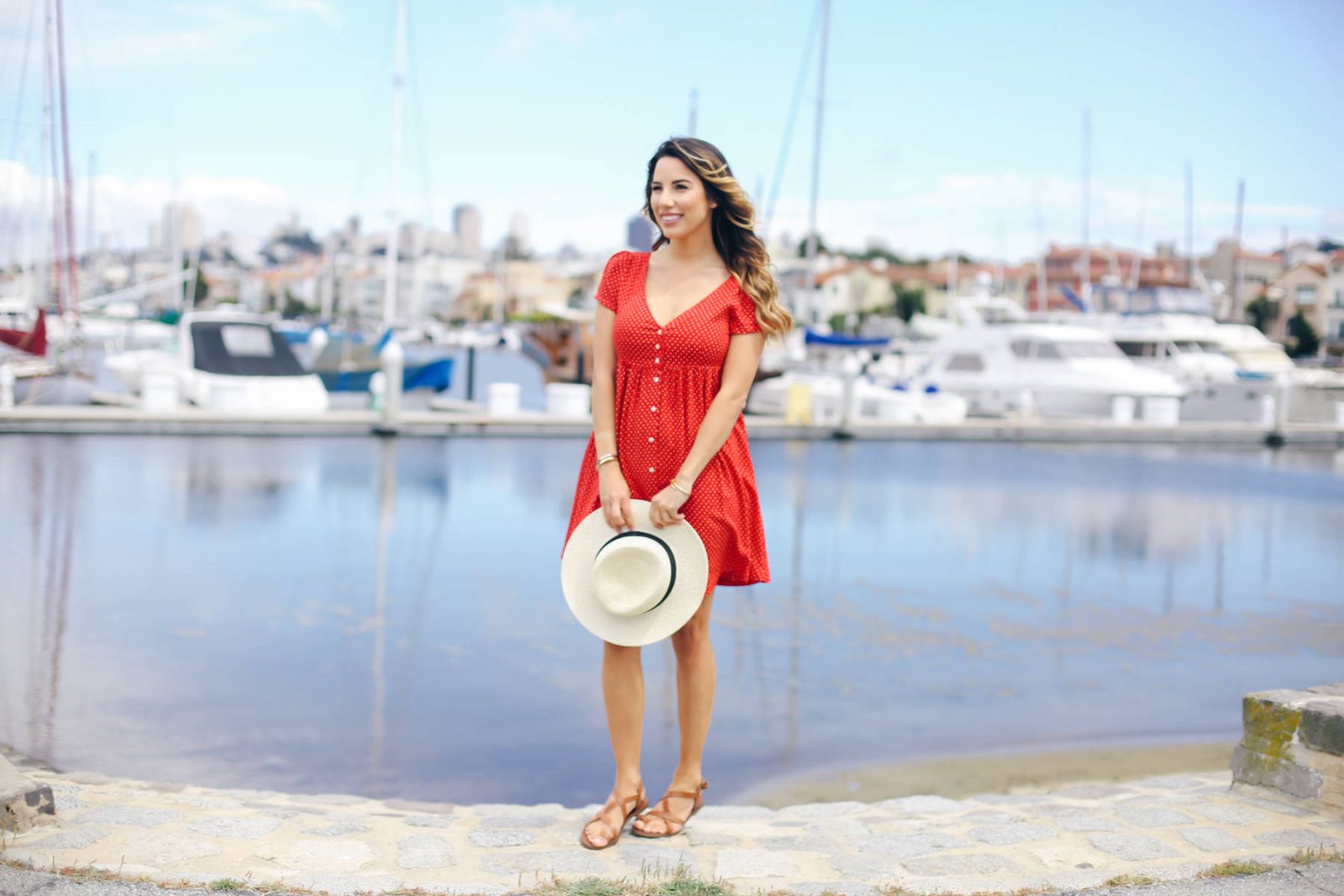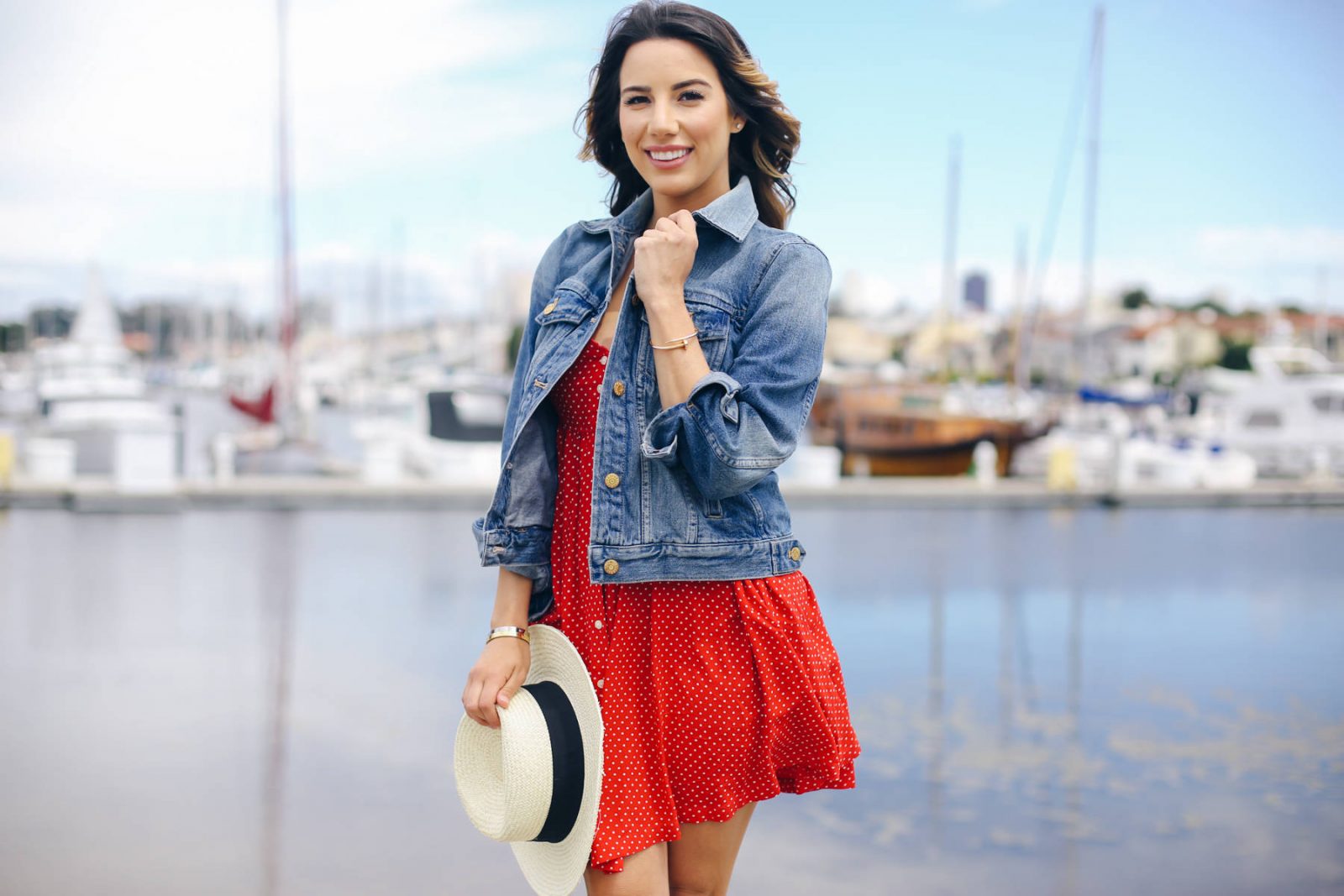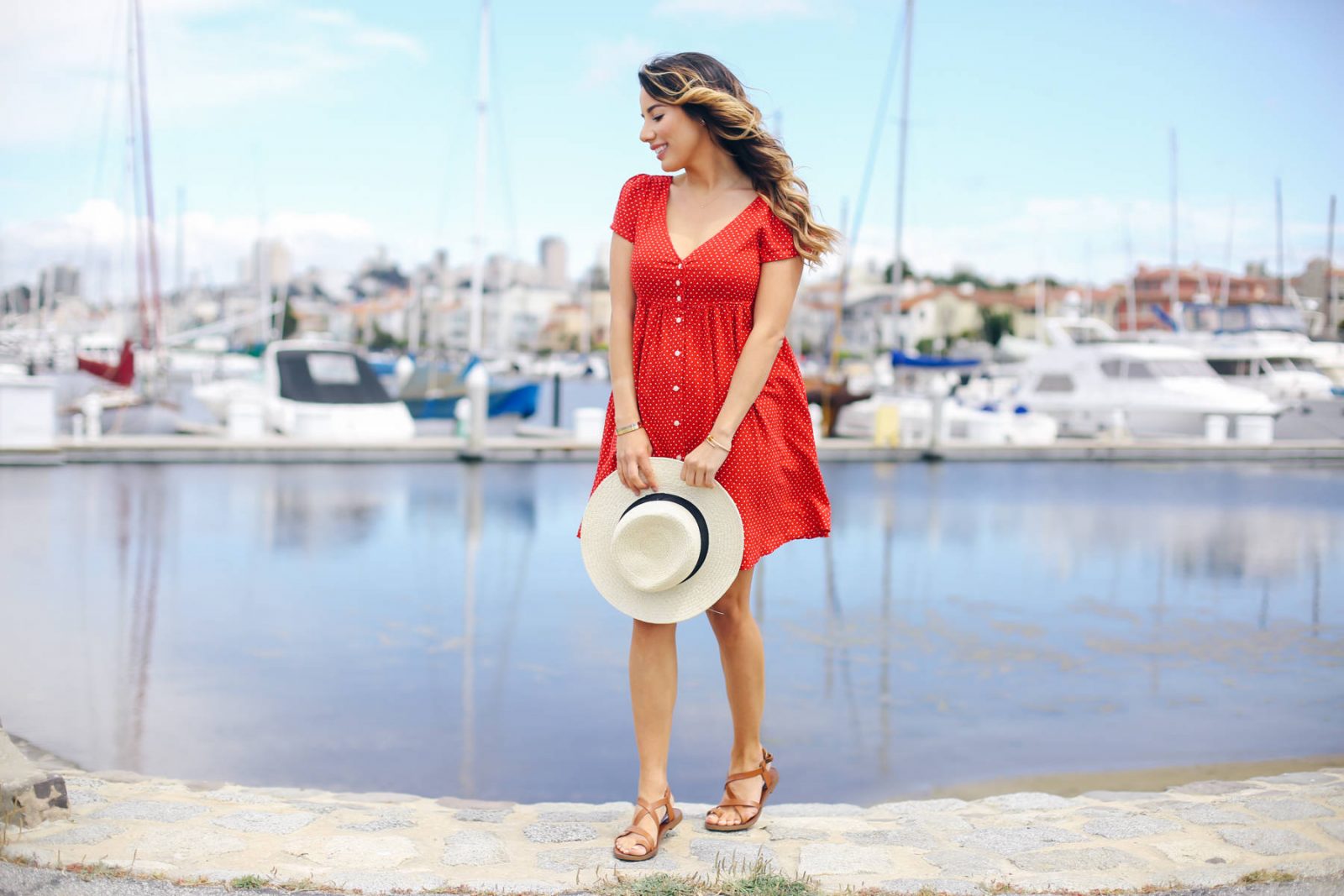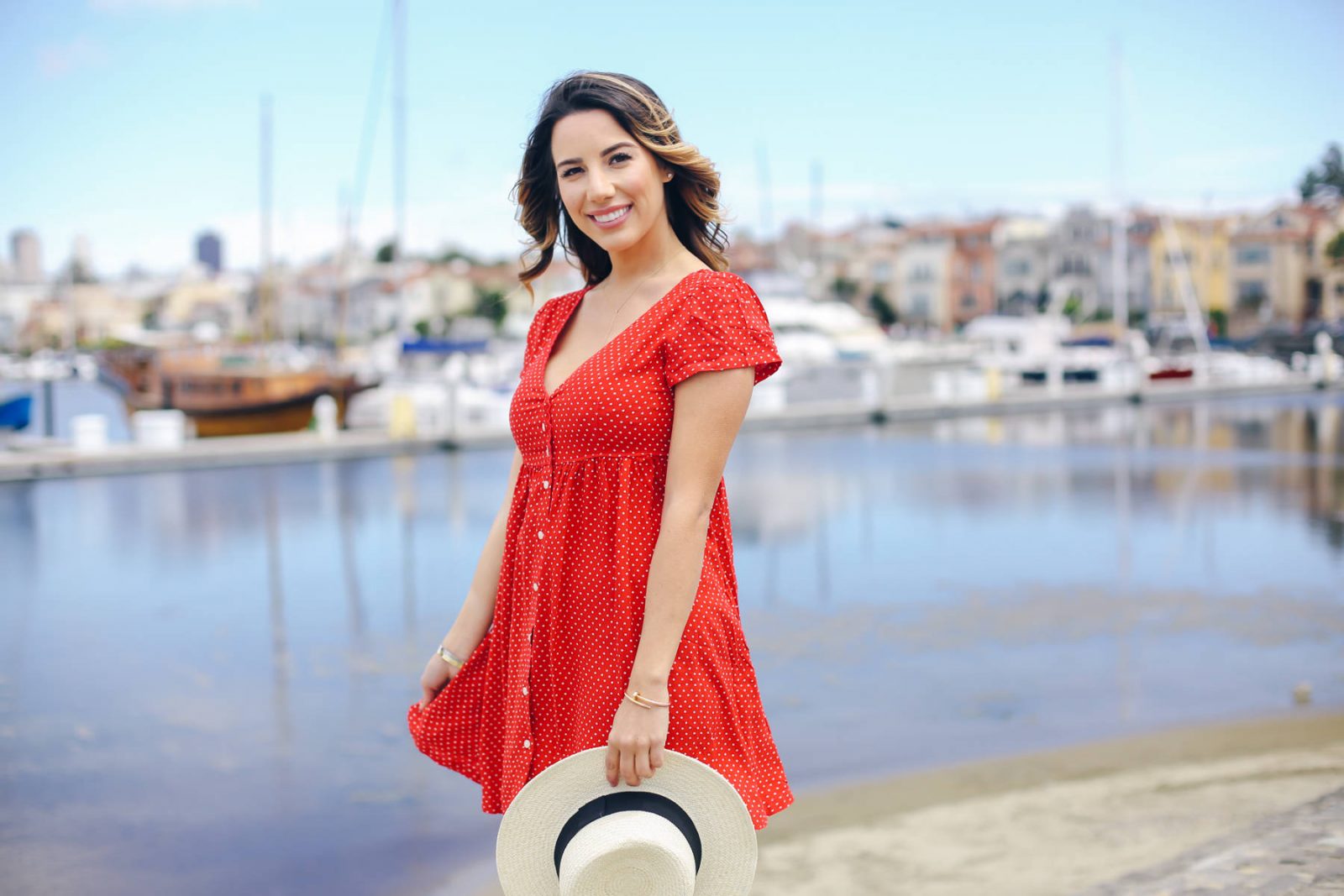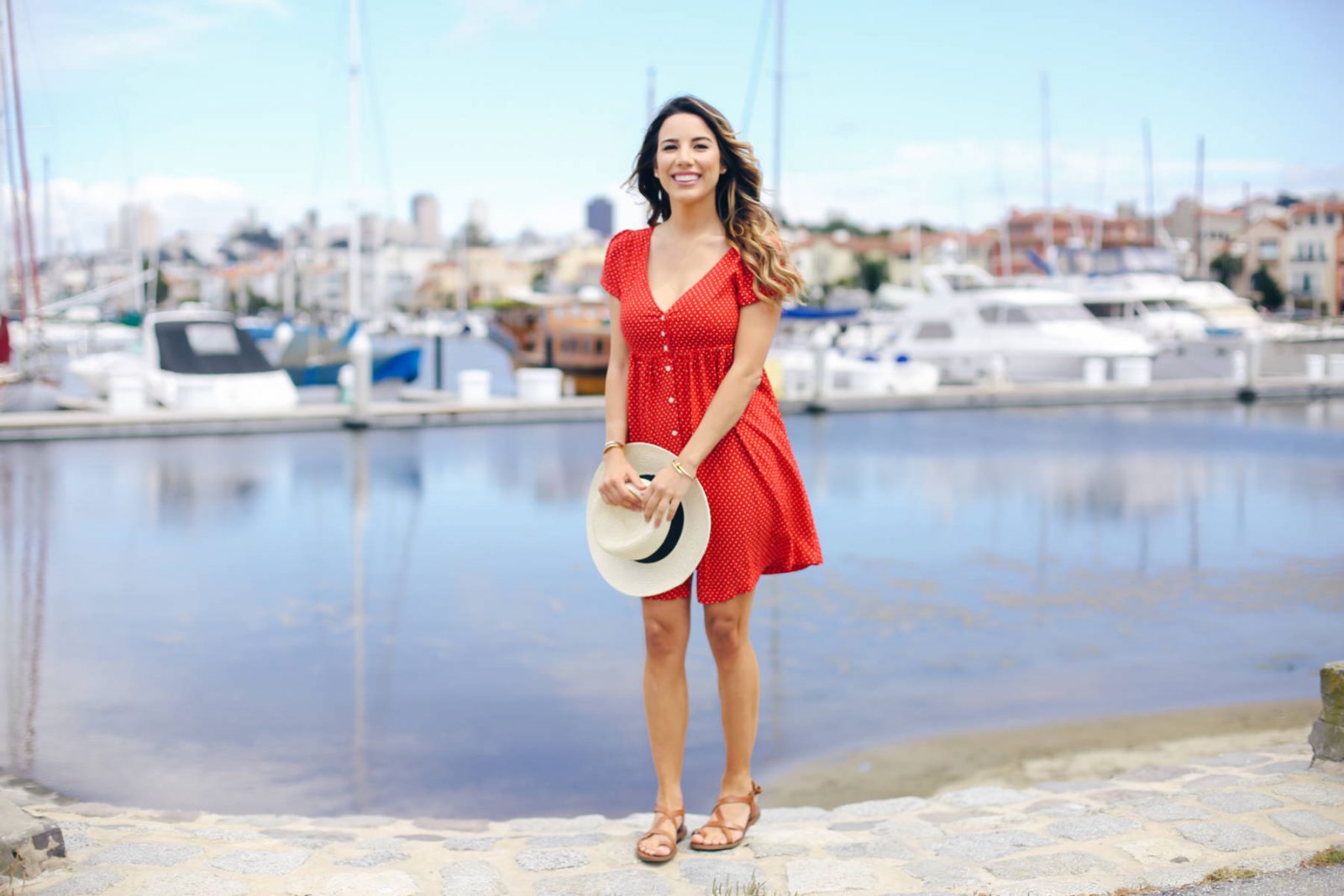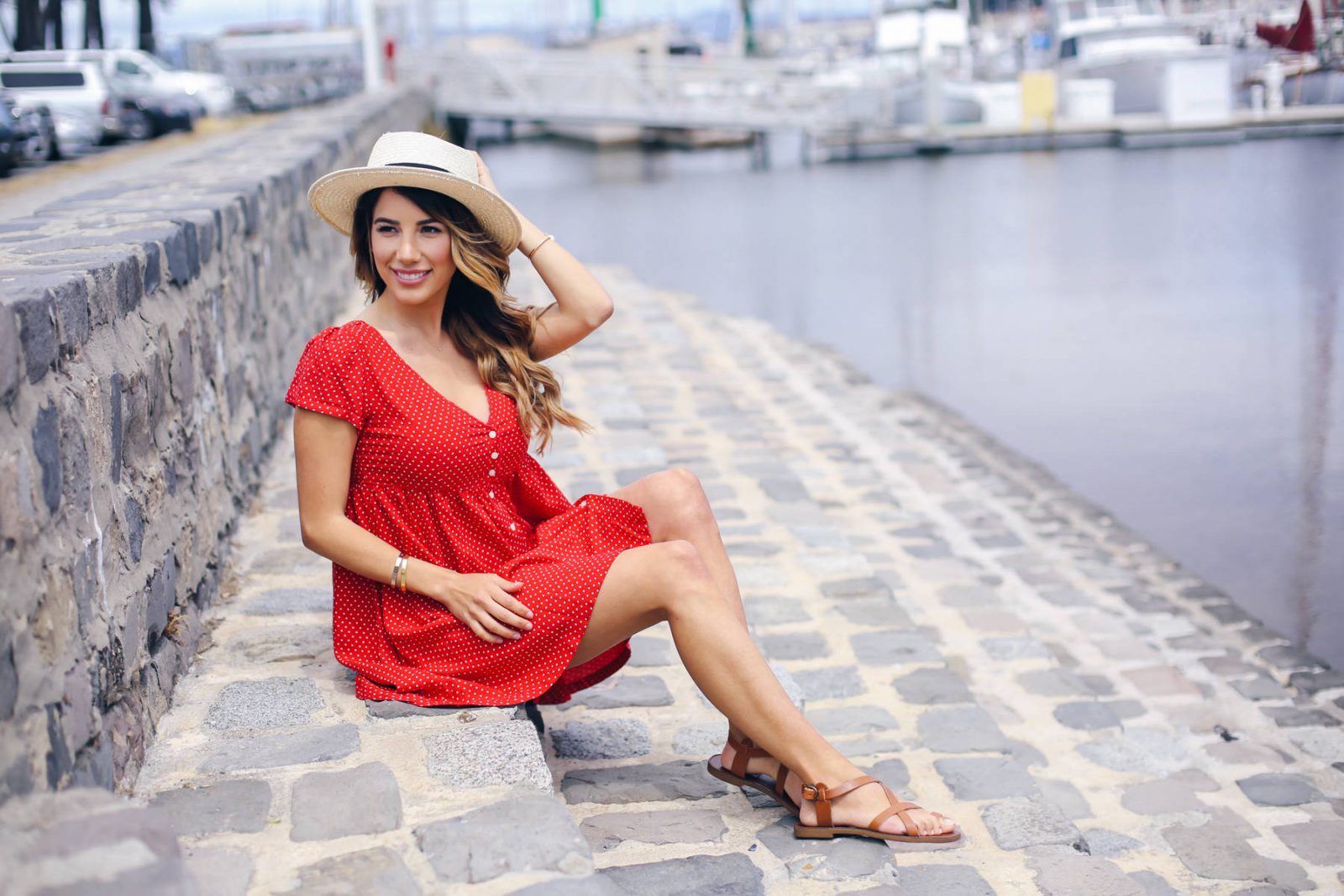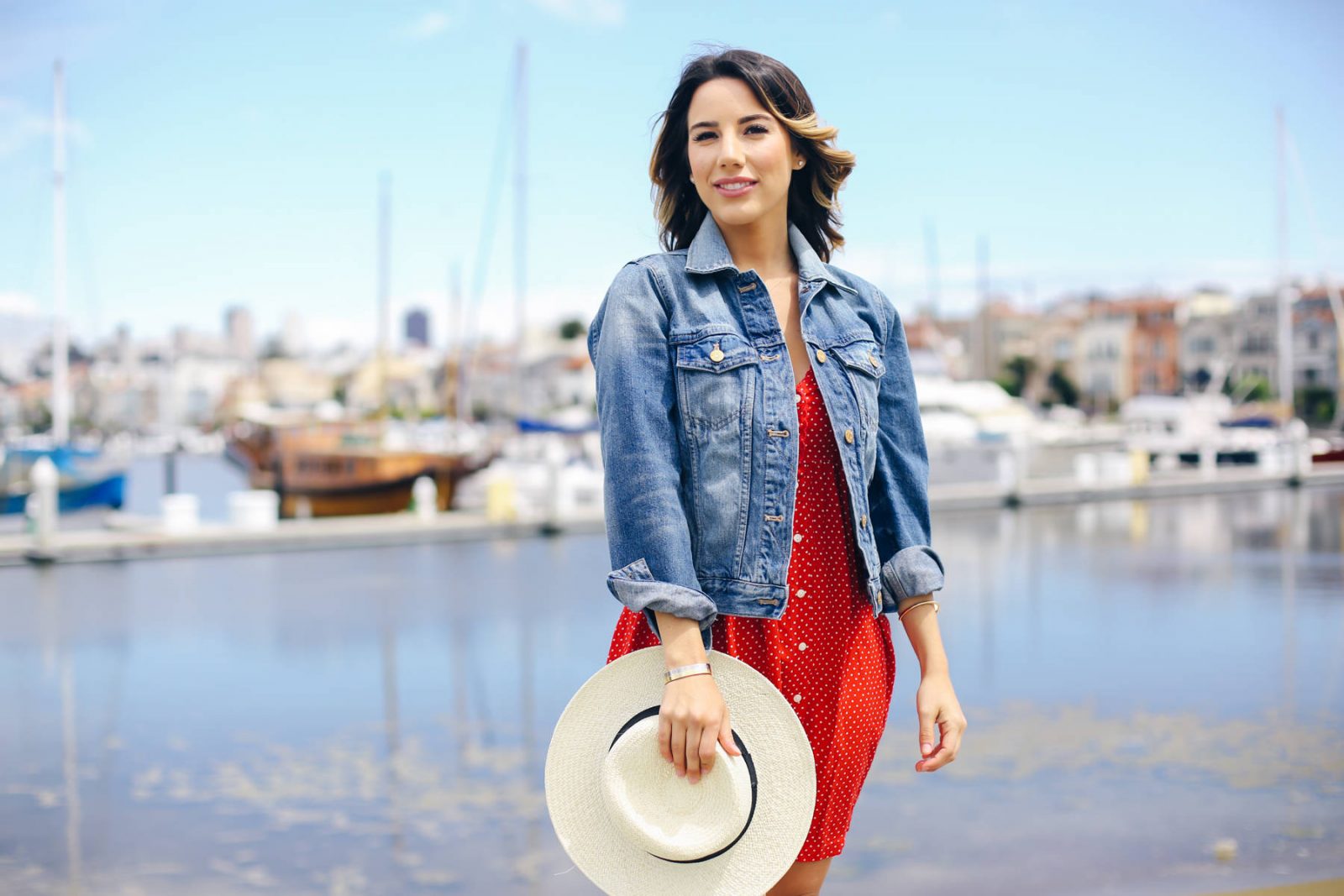 Dress: Denim & Supply Ralph Lauren, Jacket: Madewell, Hat: Topshop (similar here), Shoes: Steve Madden (similar here & here)
Happy Memorial Day weekend! This holiday is always my start of summer kick off which means it's time to pull out all of my summer clothes. It never gets extremely hot in San Francisco but it's usually warm enough to throw on dresses and shorts. This weekend I'm heading over to a BBQ with friends in the Marina and this flowy red Denim & Supply is something I would typically wear for the occasion.  It's perfect to wear to any of your memorial day activities with family or friends!
It always gets a little windy and chilly in the marina so it's always nice to have a light jacket or sweater to throw on, especially as the sun goes down. Here I'm wearing my classic denim Madewell jacket that keeps me just the right amount of warm and looks cute as well. Denim jackets are always a staple because you can wear it over almost anything!
For those sunny days in the Marina, a hat is a go-to accessory. This Topshop Boater hat is perfect for any of your fun day weekend activities and adds as the perfect accessory and sun blocker. For a BBQ with friends I like to go a little more casual and wear sandals like the Steve Madden ones I'm wearing with this dress. Tan sandals go with almost everything so I always have a pair of them in my closet!
Photography: Ryan Chua