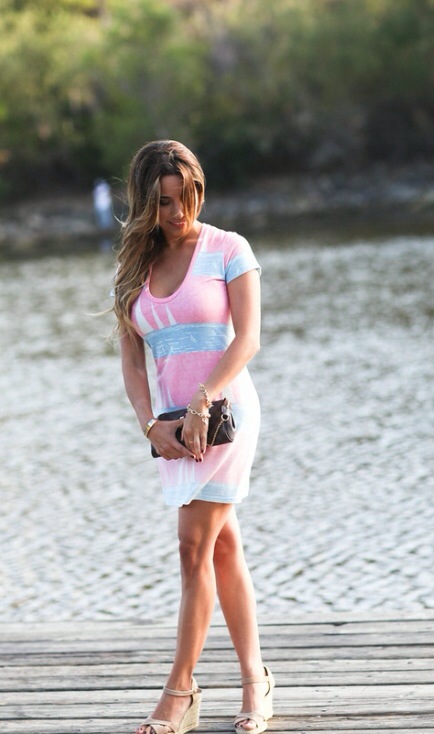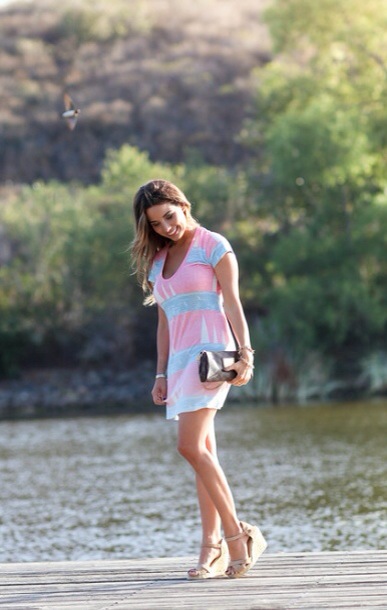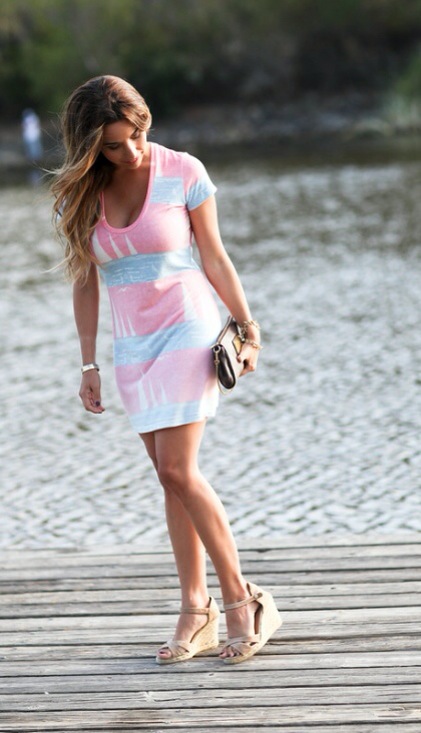 | Dress: Sol-Angeles | Shoes: Castaner (from Calypso St.Barth's) | Bag: Louis Vuitton |
I can't wait to wear my Sol-Angeles dress on Fourth of July. It's super comfy and has the cutest red, white and blue print on it. I'll probably end up throwing my jean jacket over when it starts getting chilly. I love the brand Sol-Angeles for their great causal basics. I wear a bunch of their tees!
The wedges I'm wearing are from Calypso St.Barth's. They go with almost everything and I can wear them all day without a problem. I've been wearing them to death! You can find the wedges on Calypso's website in different colors as well.
Happy Fourth of July! 🙂