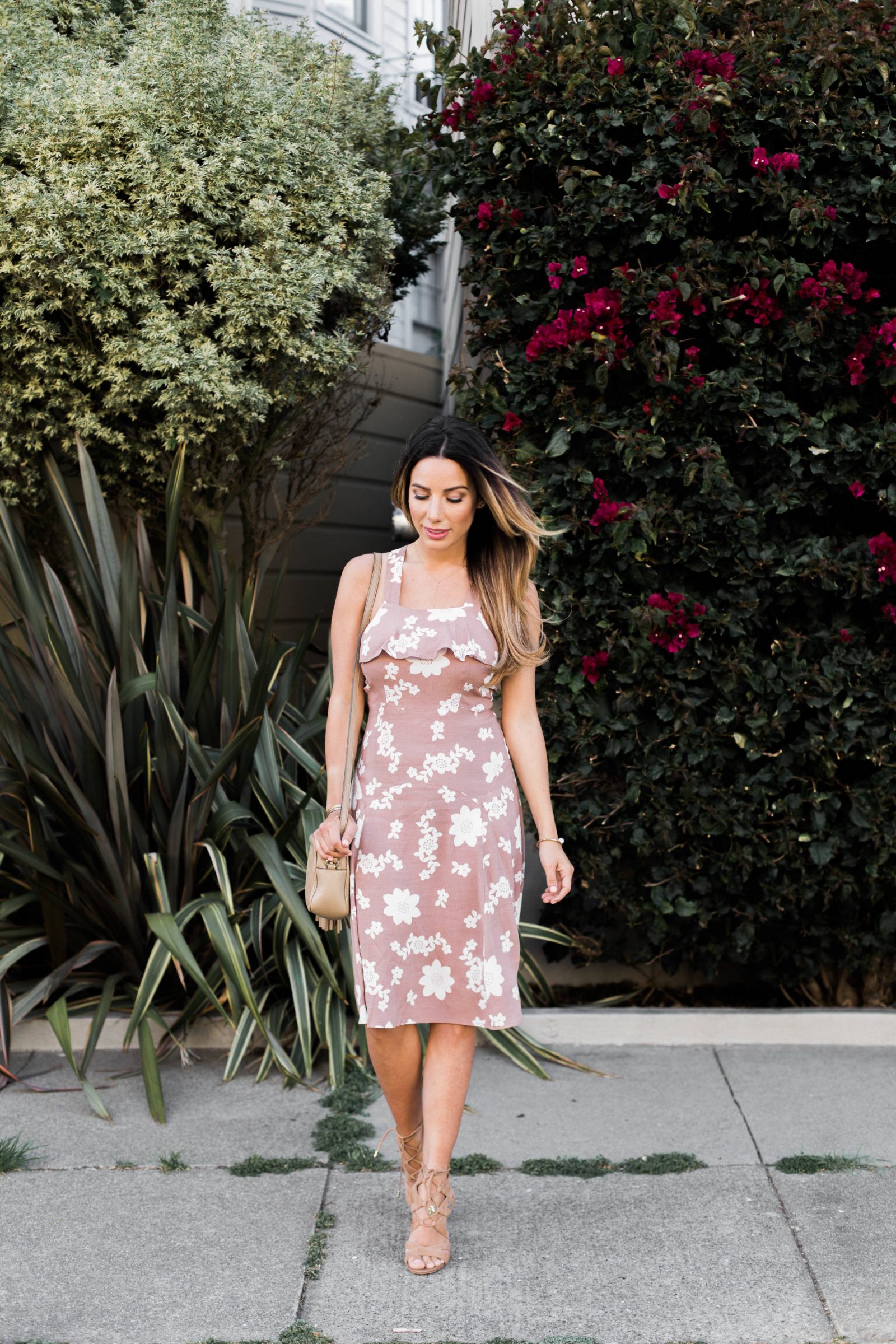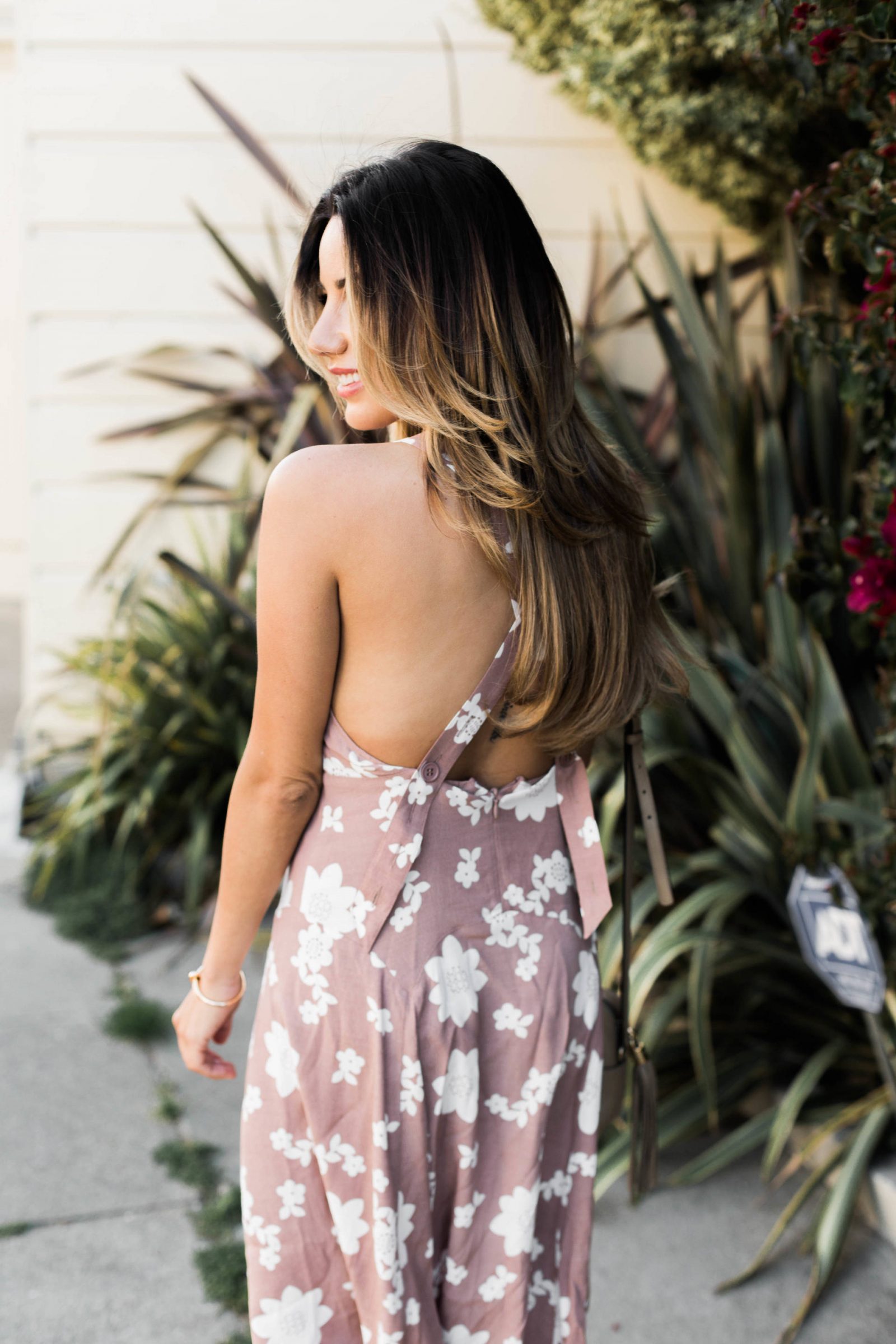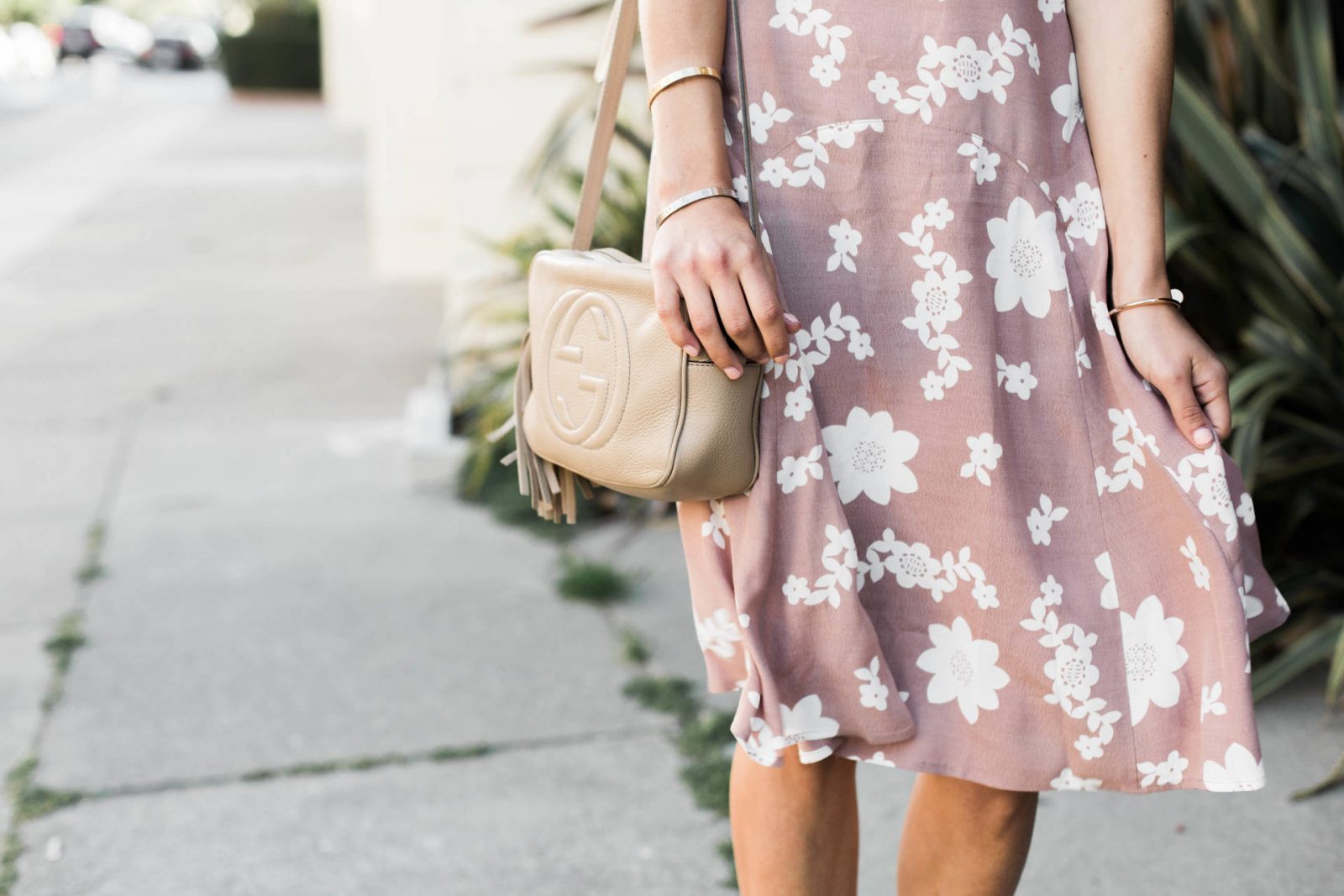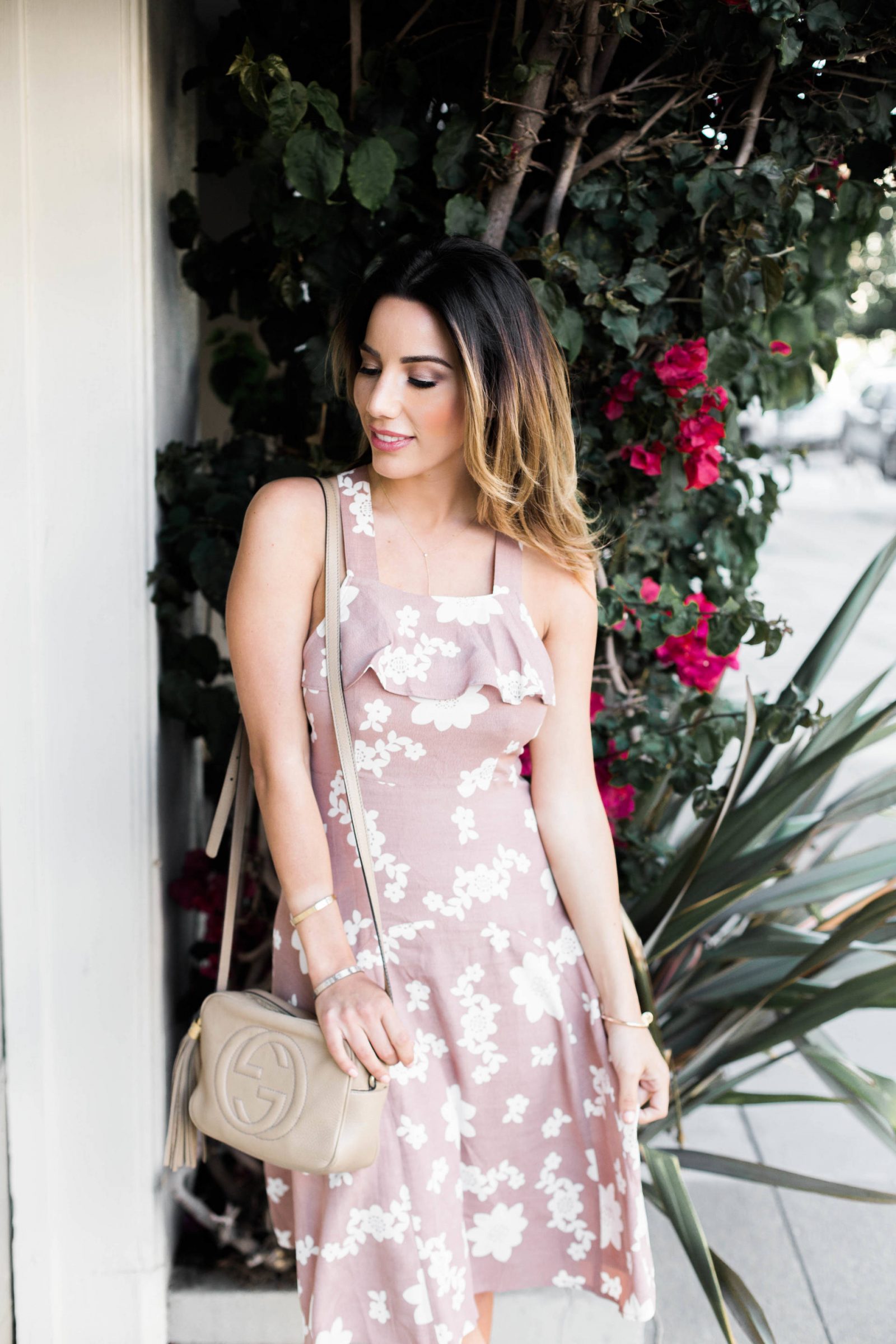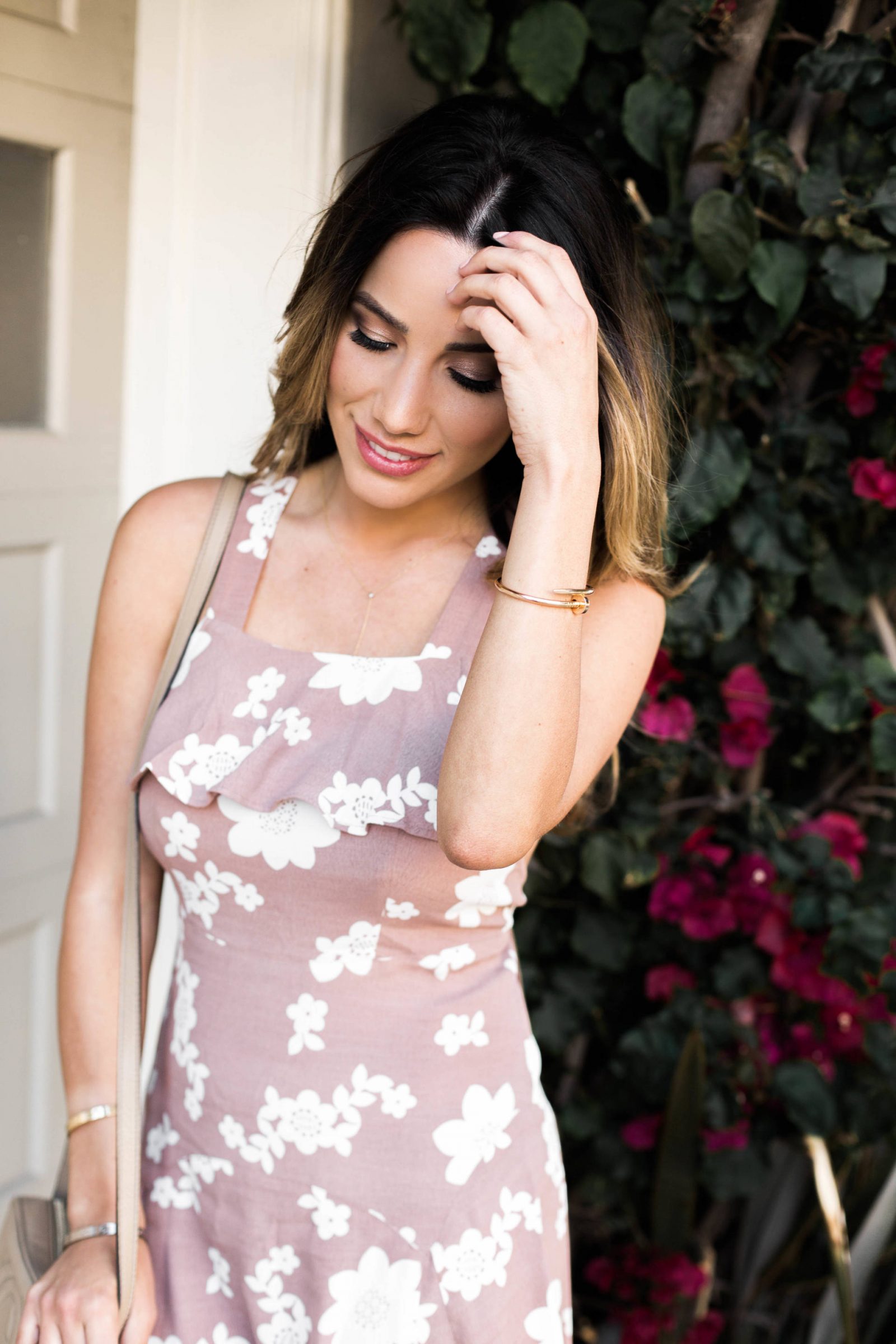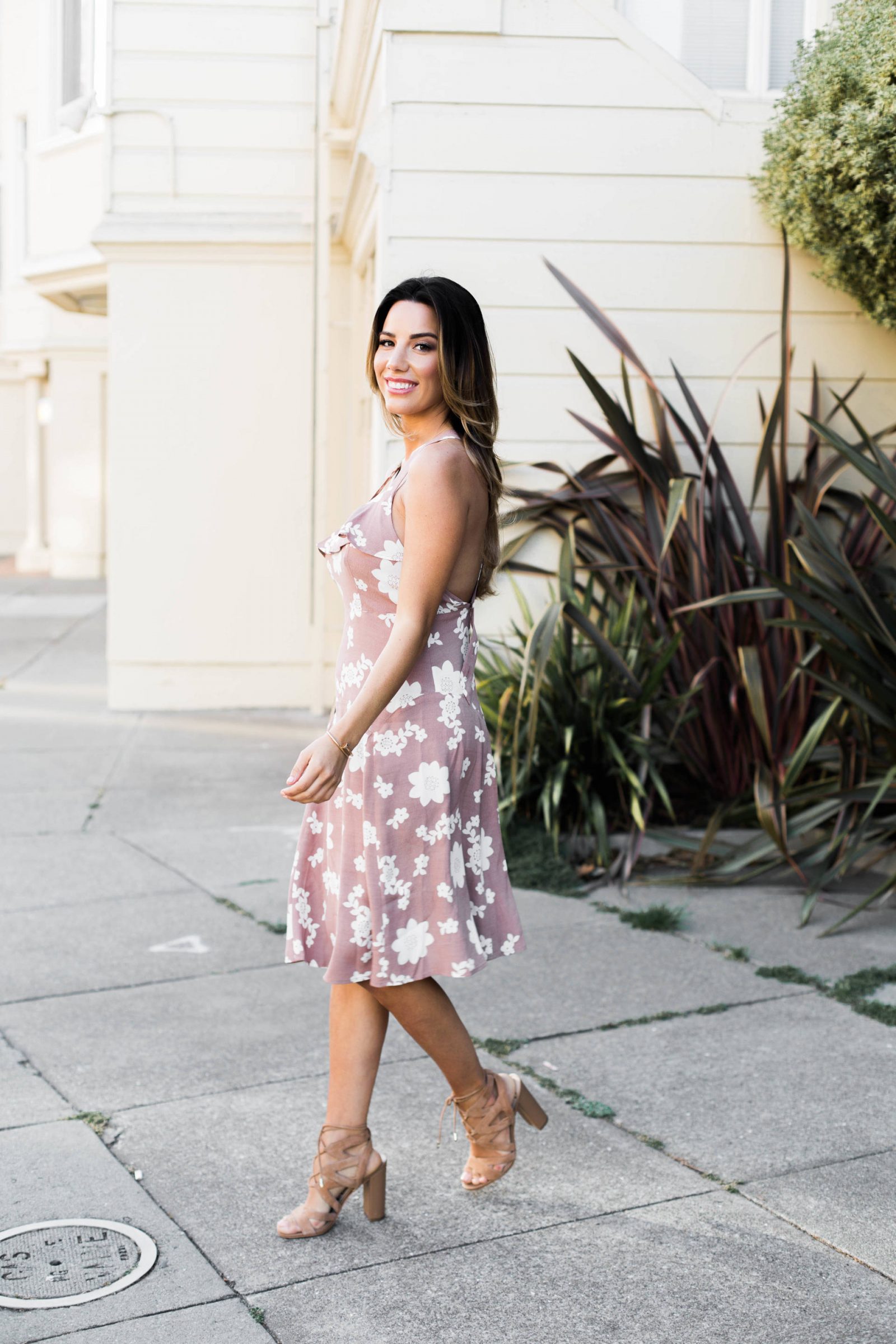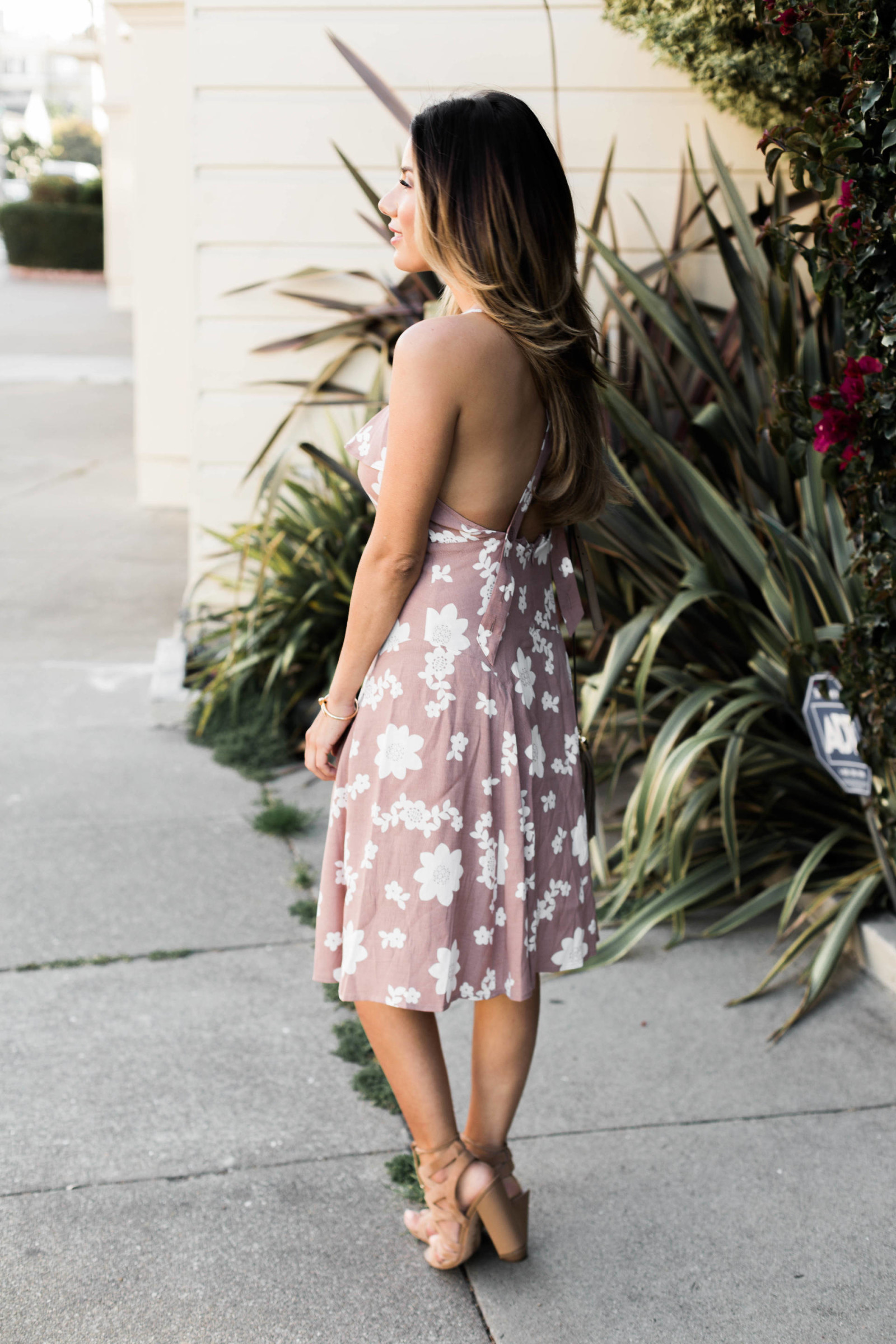 Dress: For Love & Lemons, Shoes: Sam Edelman, Bag: Gucci
One of the best activities to do in San Francisco on the weekend is brunch with friends! On a sunny day in the city there is nothing better to do than to catch up with friends over good food and mimosas. Some of my favorite places to go to are Mamma's on Washington Square, Straw and Roses Cafe. These are very popular places to go in the city, and the wait time is usually really long, but it's worth the wait!
To brunch, I like to wear something fun and casual and spring dresses are always a perfect option (if the weather permits of course). Here I picked out this knee length For Love & Lemons floral dress with a flirty crisscross back.  To tie my brunch look  all together I accessorized it with a taupe Gucci bag and strappy suede Sam Edelman heels. It's a great day outfit for brunch but is also perfect for any sunny day out in San Francisco.
For Love & Lemons always has adorable and unique dresses with every new season that comes out. If you're currently looking for a spring/summer dress you should definitely take a look at there website. Below I added some of my favorite For Love & Lemons dresses from this season!
Photography: Andrea Posadas