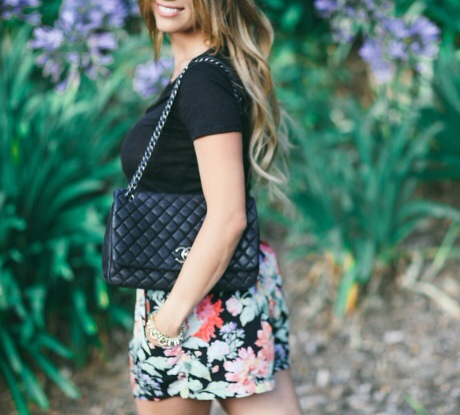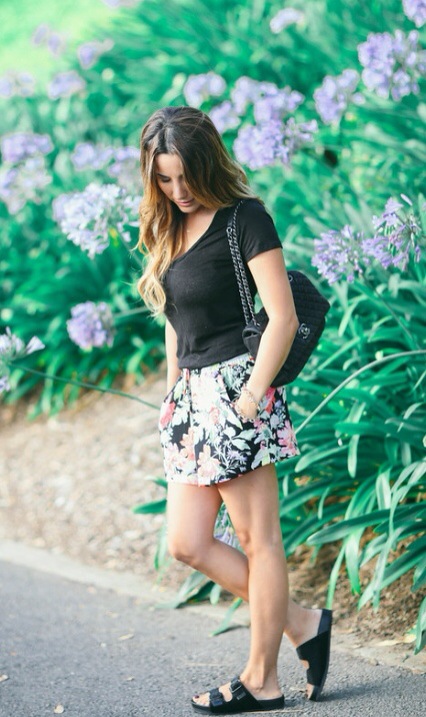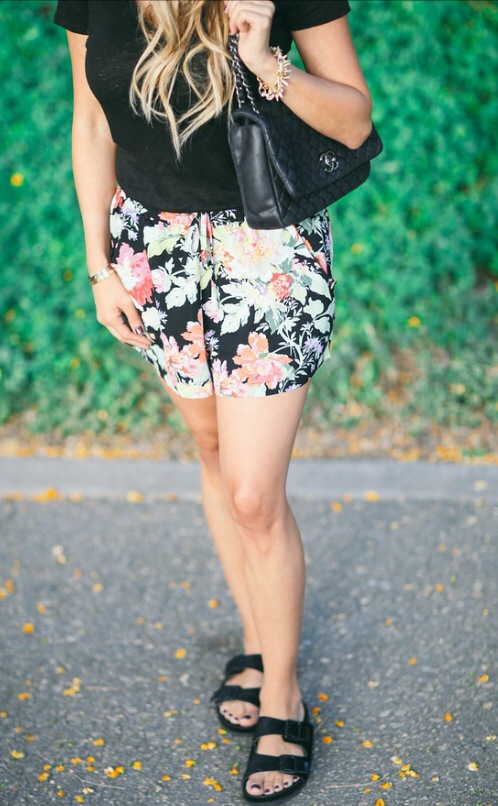 |Top: Calypso St.Barth's | Shorts: Lulumari (old) | Bag: Chanel | Shoes: Soda |
I'm loving these sandals made by soda. I got them for $28! I really wanted to get a pair of Birkenstocks but didn't want to splurge on a pair just yet. I wasn't sure if I would wear them enough but I'm ending up wearing these sandals all the time! So comfy and cute!
I can't remember where I bought the shorts I'm wearing but I know they were inexpensive. I love anything with a flower print and especially flower print shorts. I love mixing inexpensive pieces with my designer bags or shoes. I love adding my Chanel to a basic outfit to spice it up!
Tell me what you think about the Birkenstock trend?