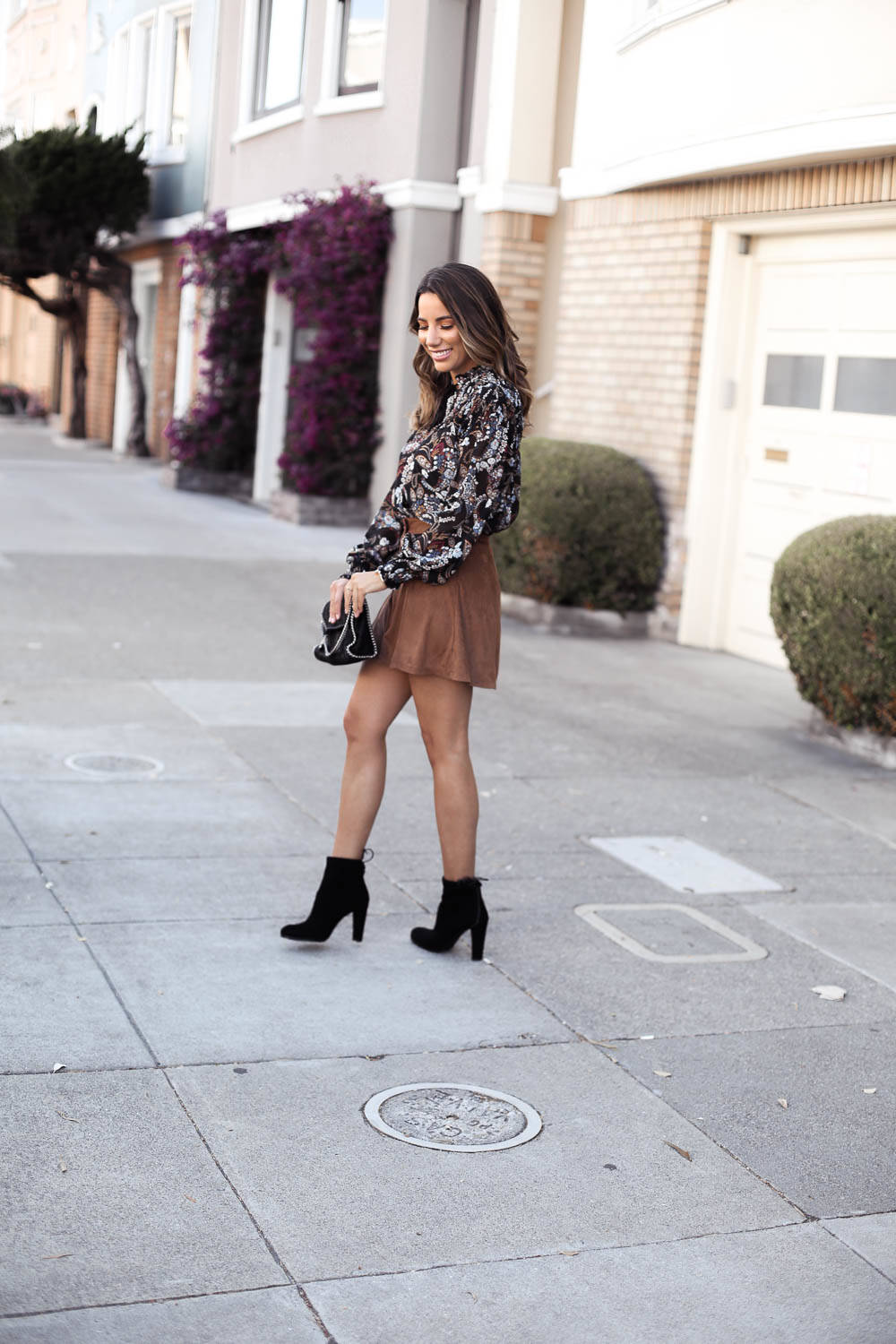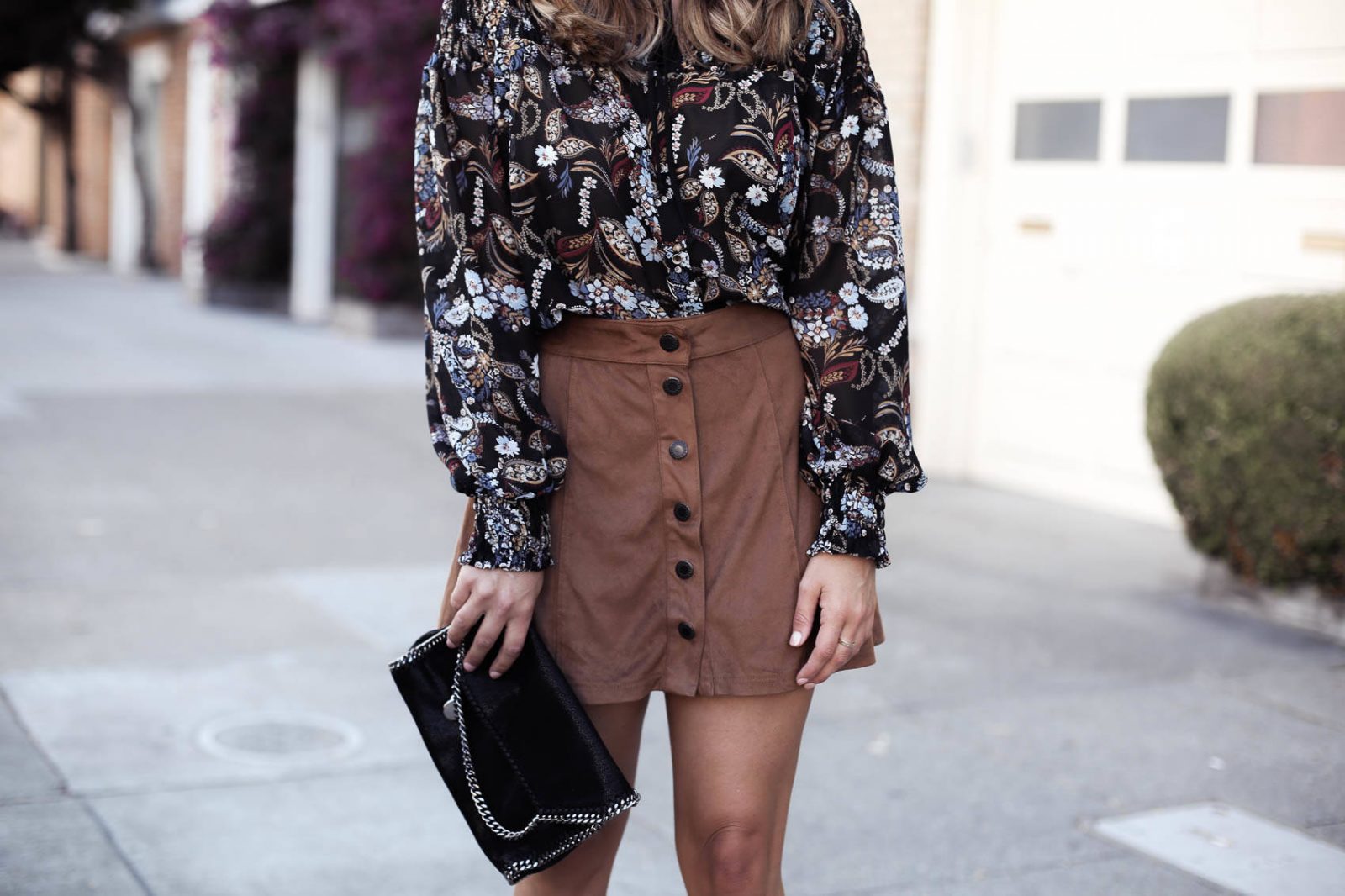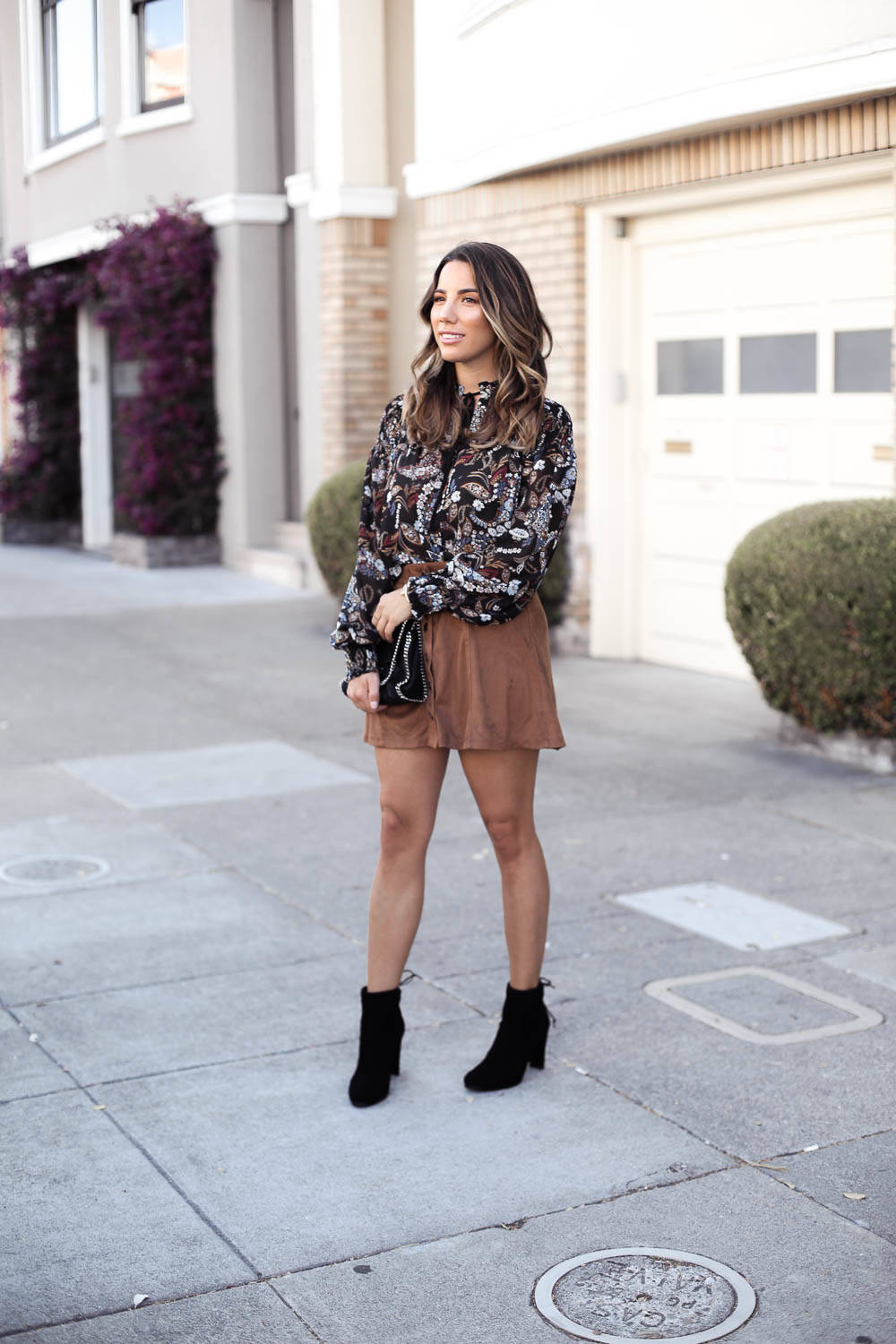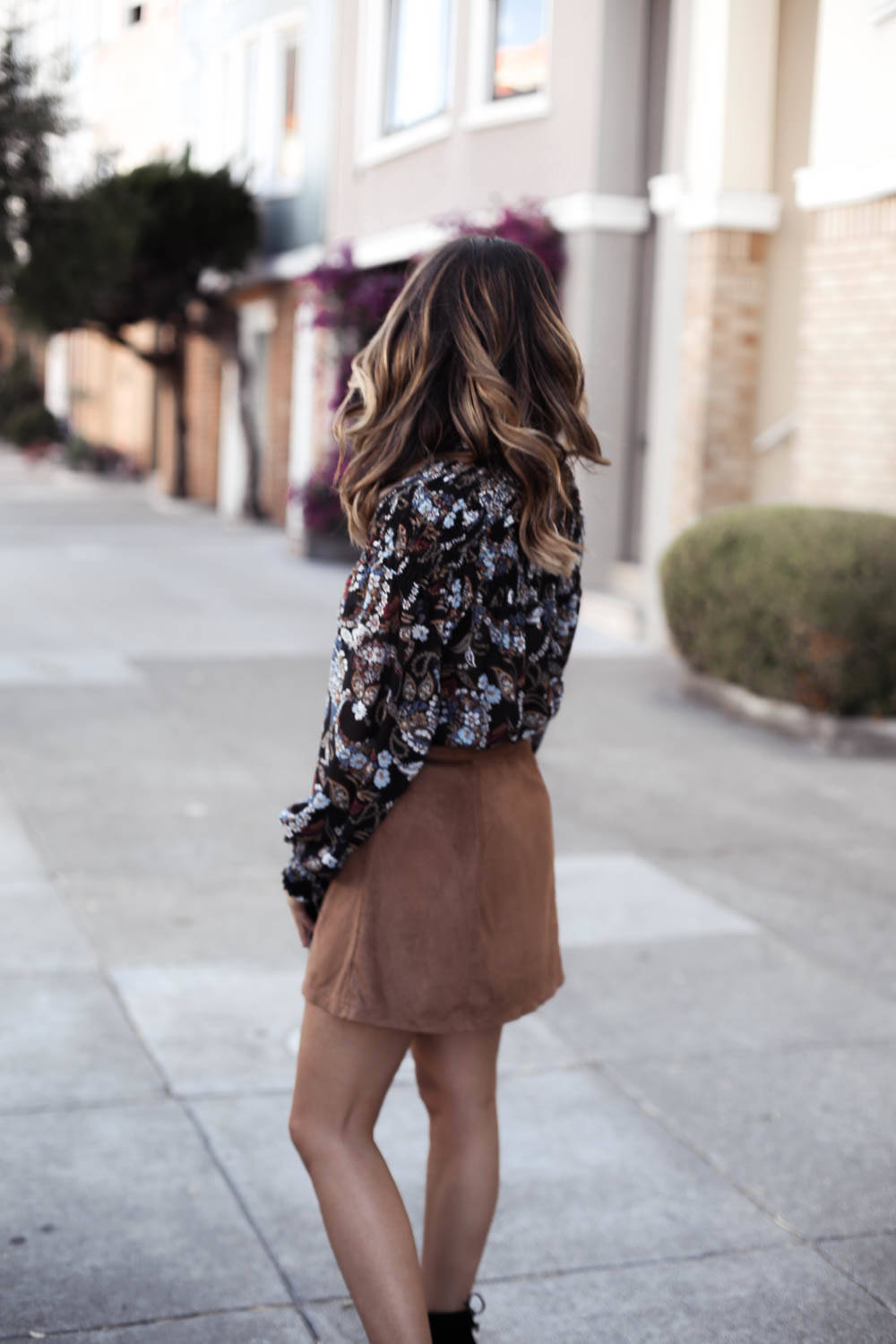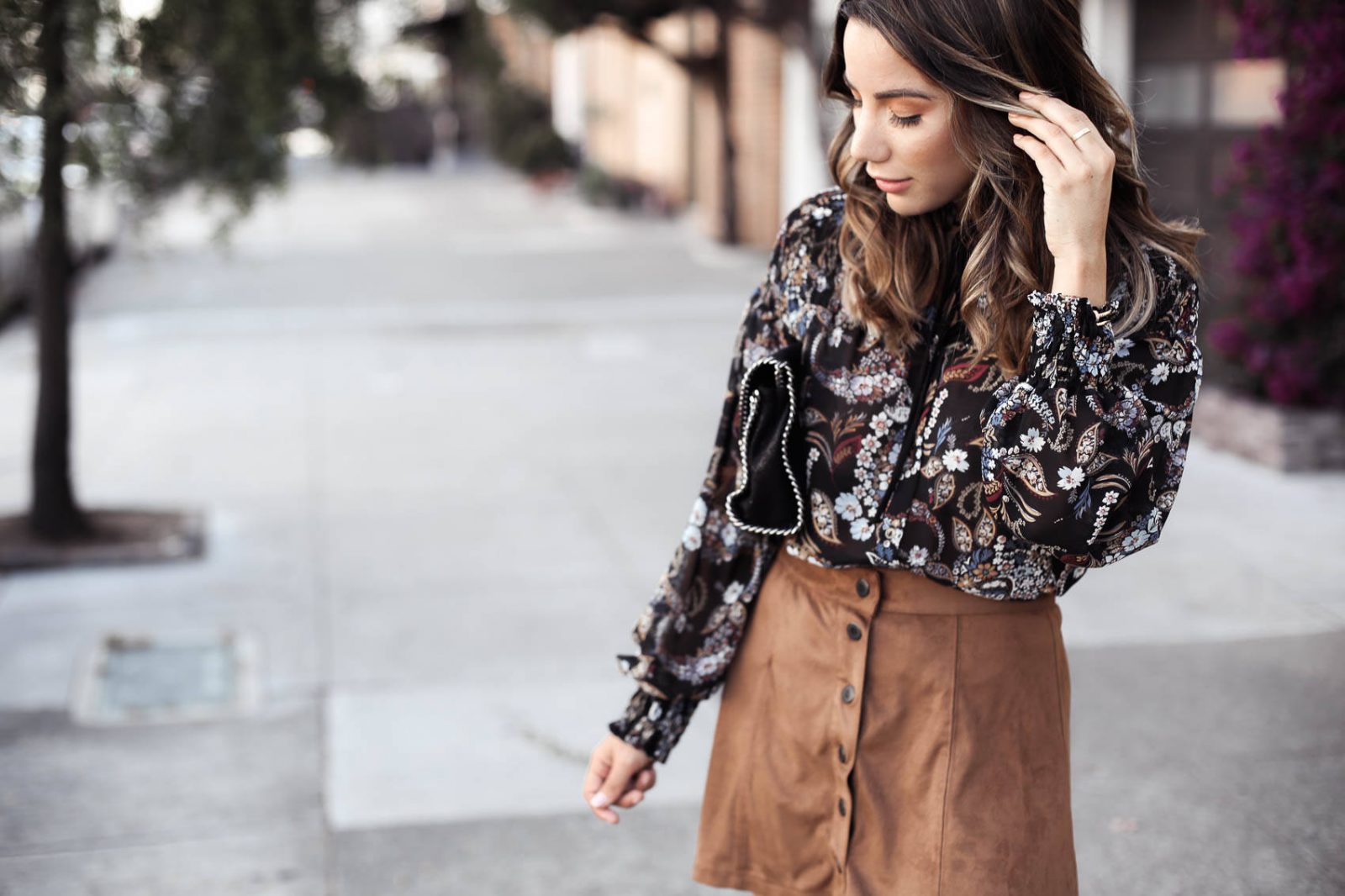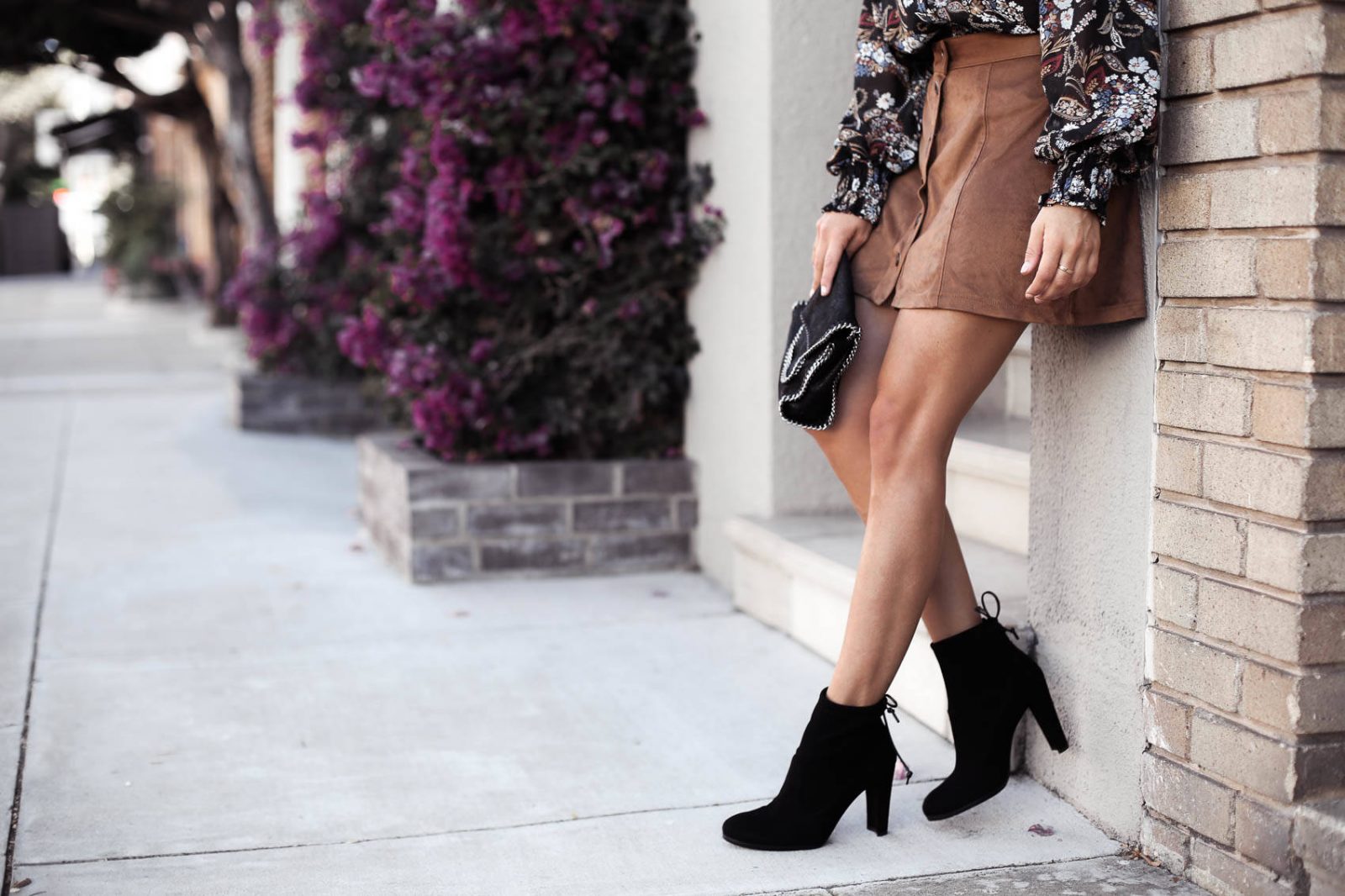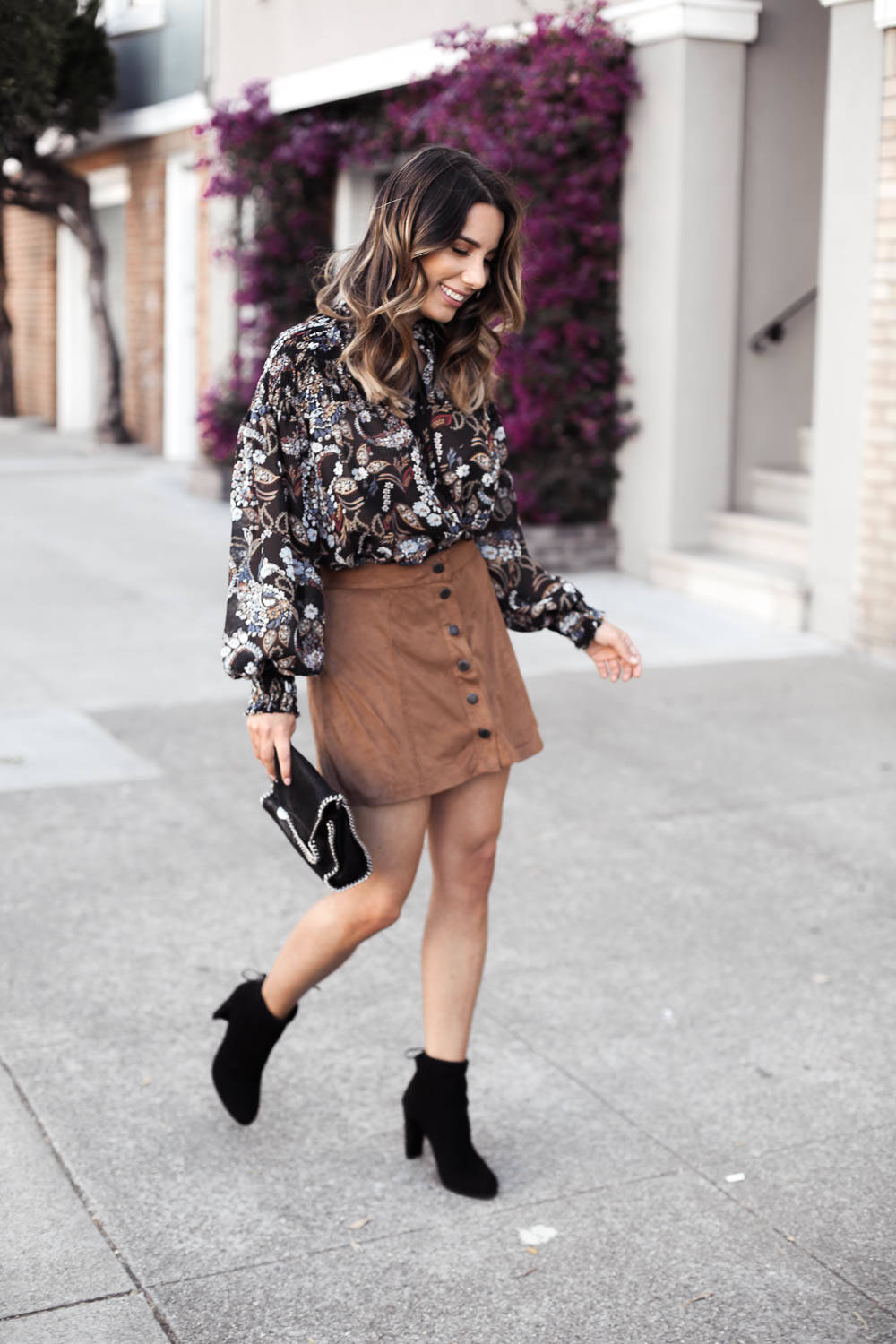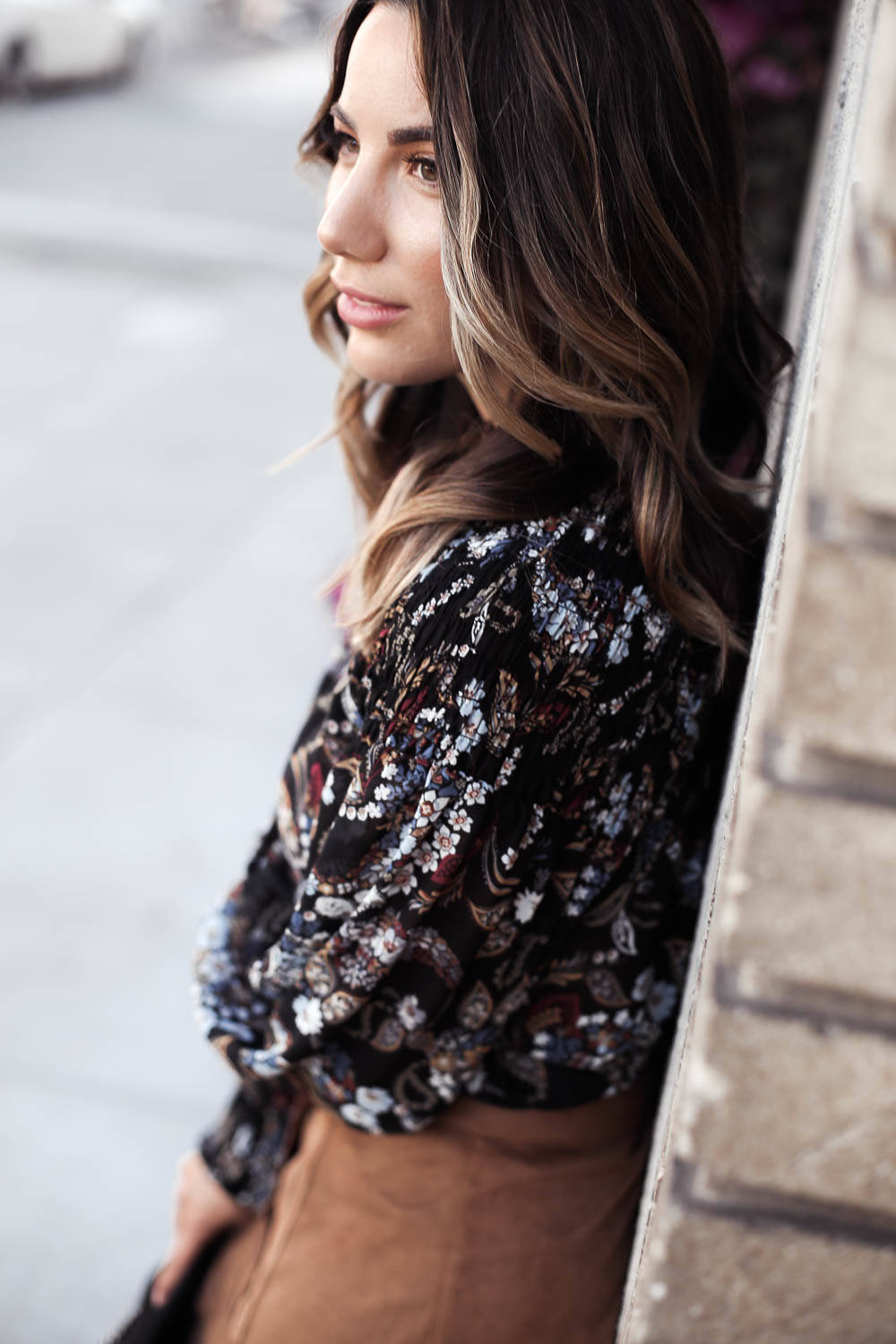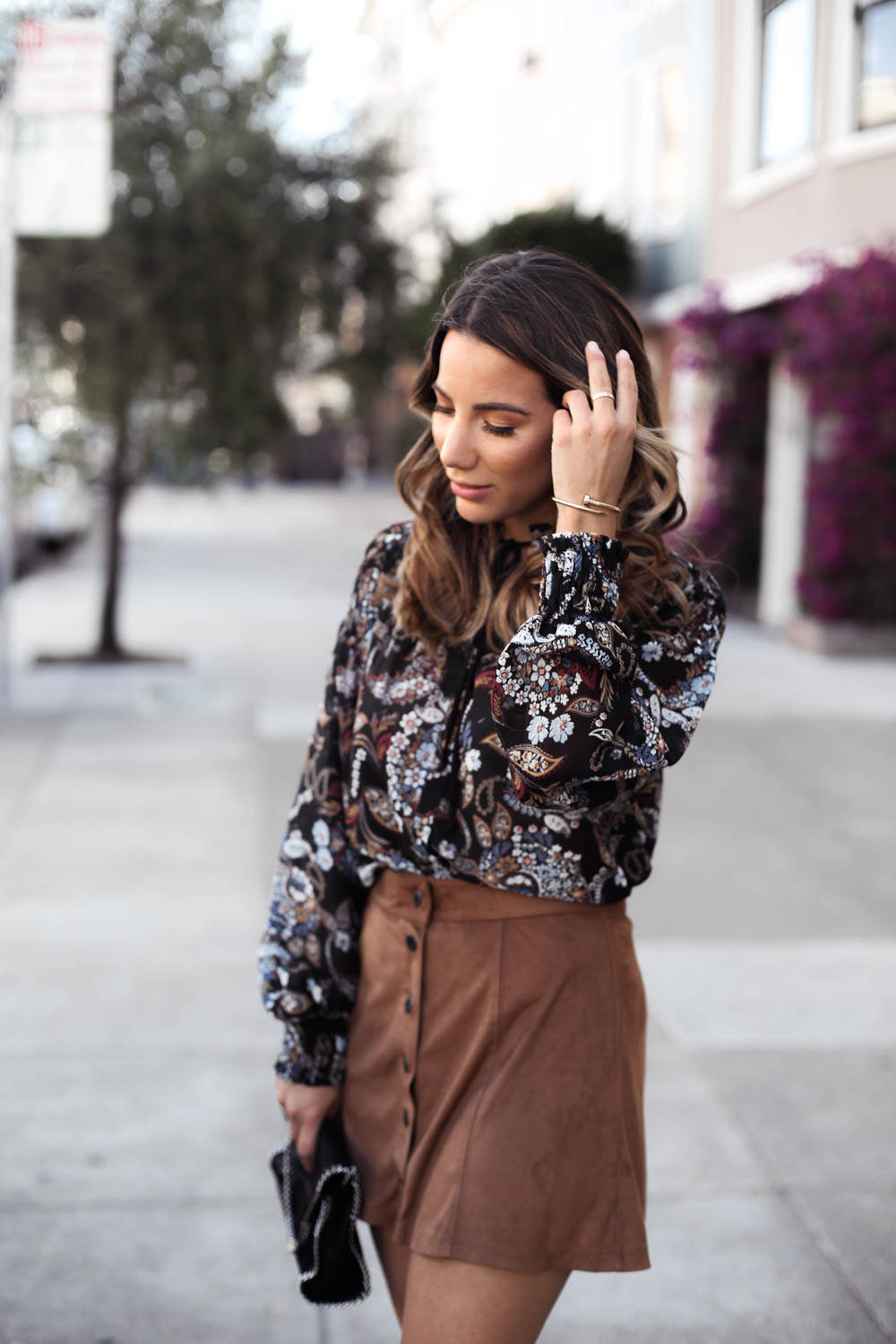 Top: WAYF, Skirt: Nordstrom, Shoes: Stuart Weitzman, Bag: Stella McCartney
As much as I loved being in N.Y, I'm happy to be back home in San Francisco in decent weather! We've been experiencing some major heat waves the past couple of days and it's definitely made me go out and enjoy the sun.
Even with this 80 degree weather in the city, I'm already dressing like it's fall and 20 degrees cooler. I'm just so excited to transition into fall outfits that I'm already starting bring out some staple fall pieces. I'm all about dark florals, suede and booties for fall. This tan sued high waisted skirt from Nordstrom is a perfect staple for your closet (I've already worn it so many times). Here, I paired it with a dark floral Astr blouse and tucked it in for a more fitted look. Of course, I can't forget my Stuart Weitzman booties. Aren't they so cute?! They are the perfect ankle length to tie my fall outfit together!
P.S. Id love to hear if you guys have any fall favorite staples!
Photography: Andrea Posadas