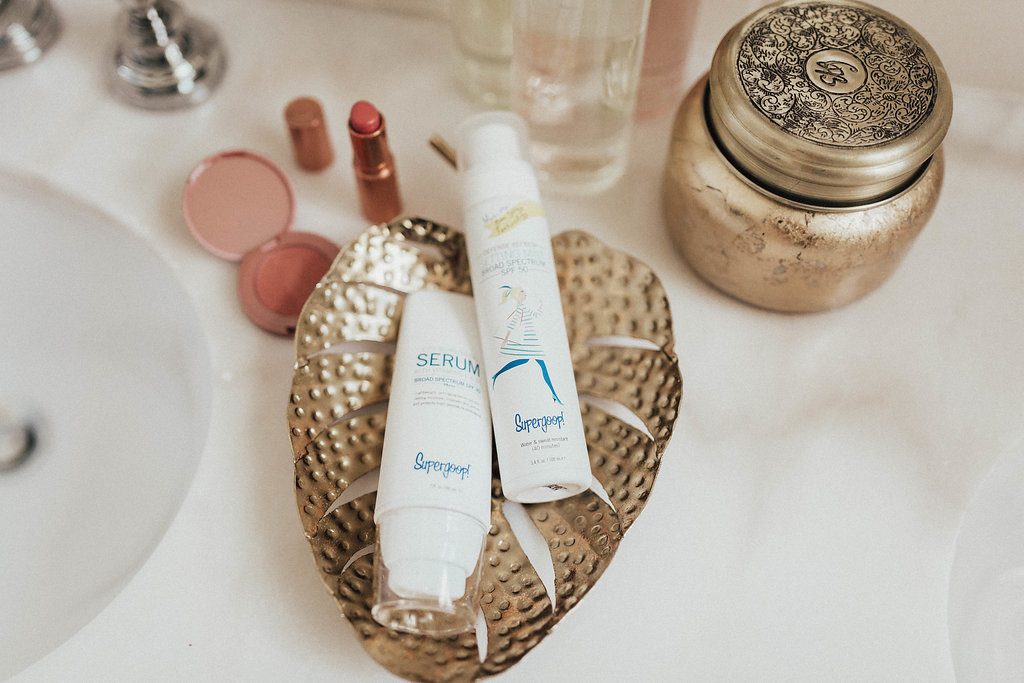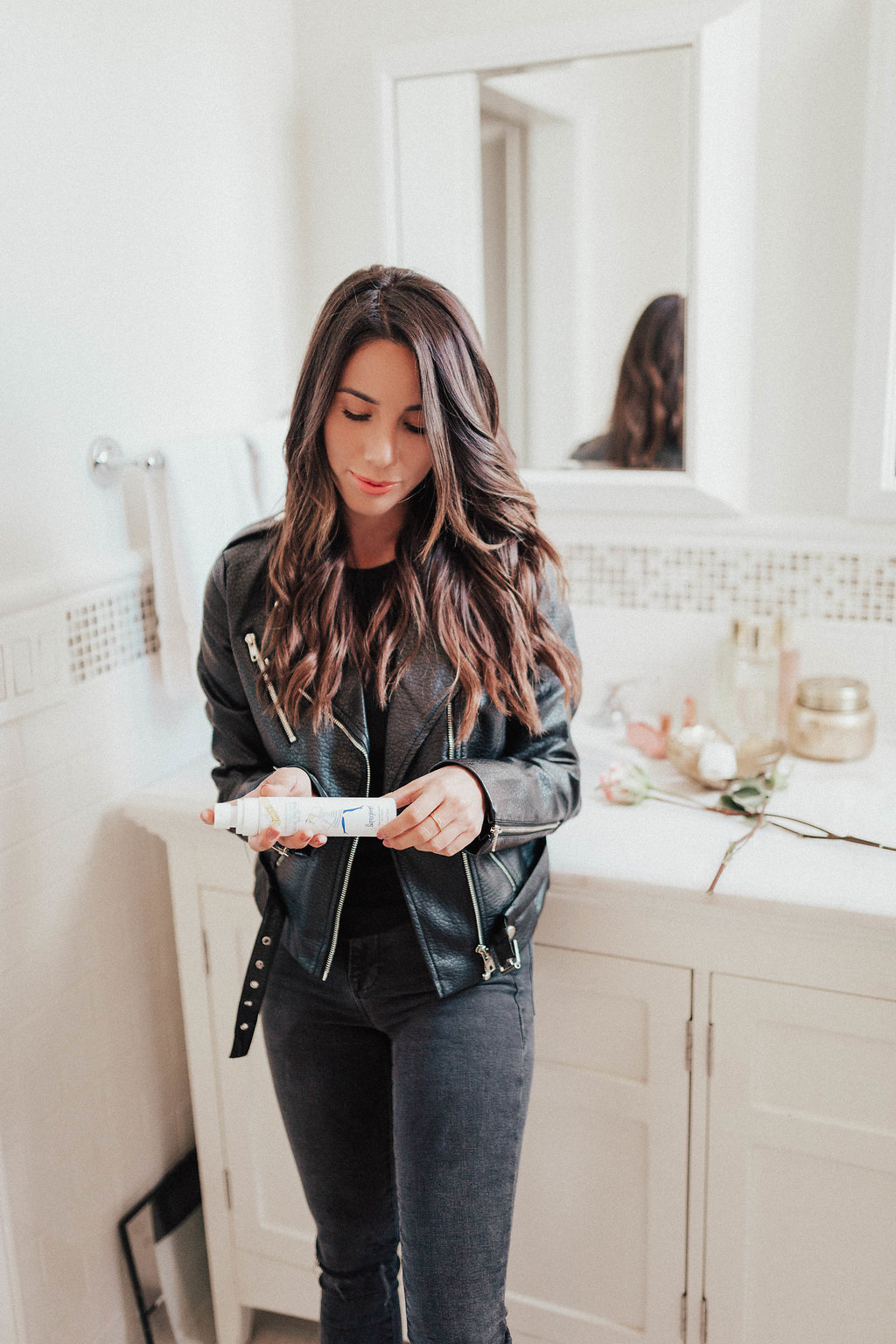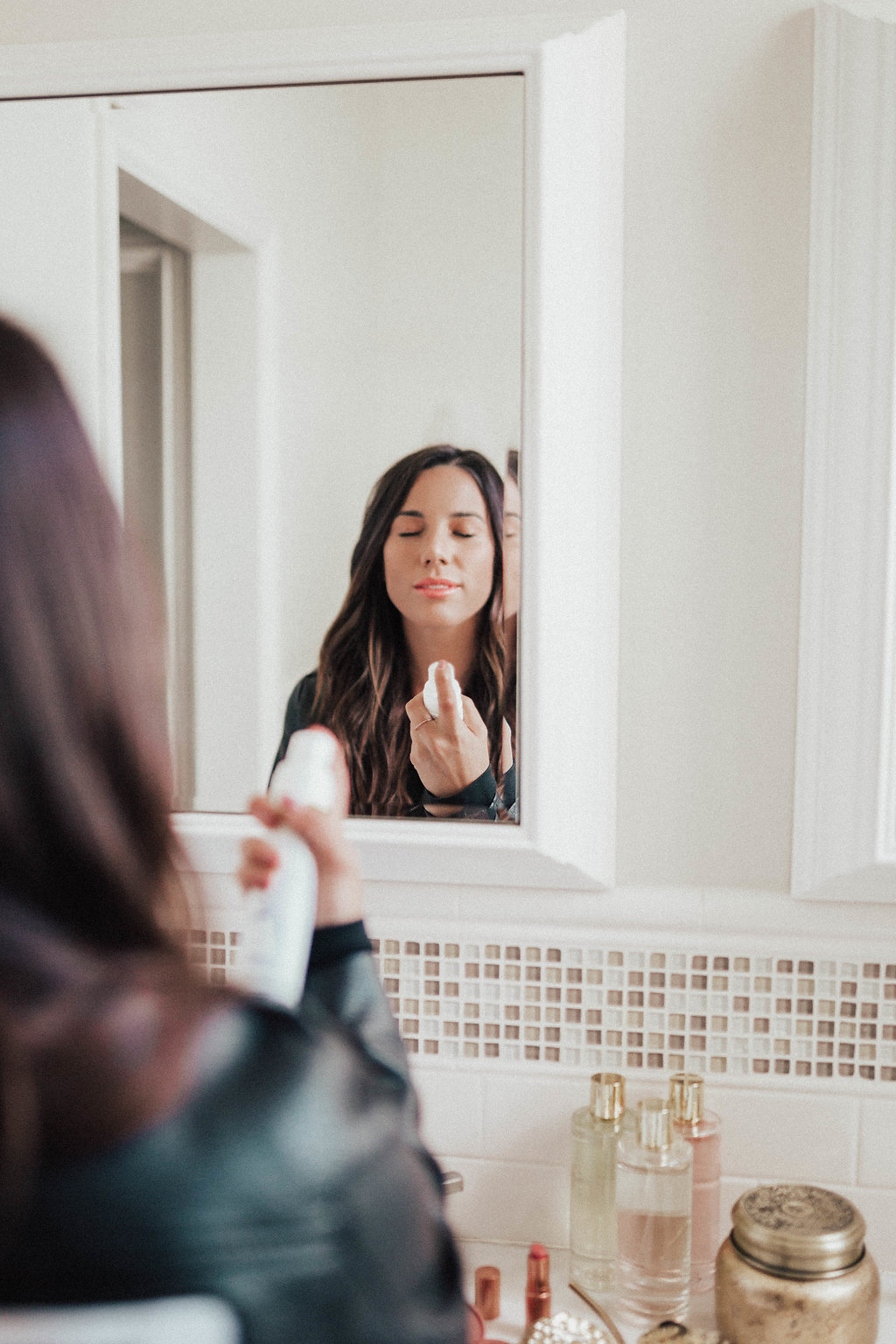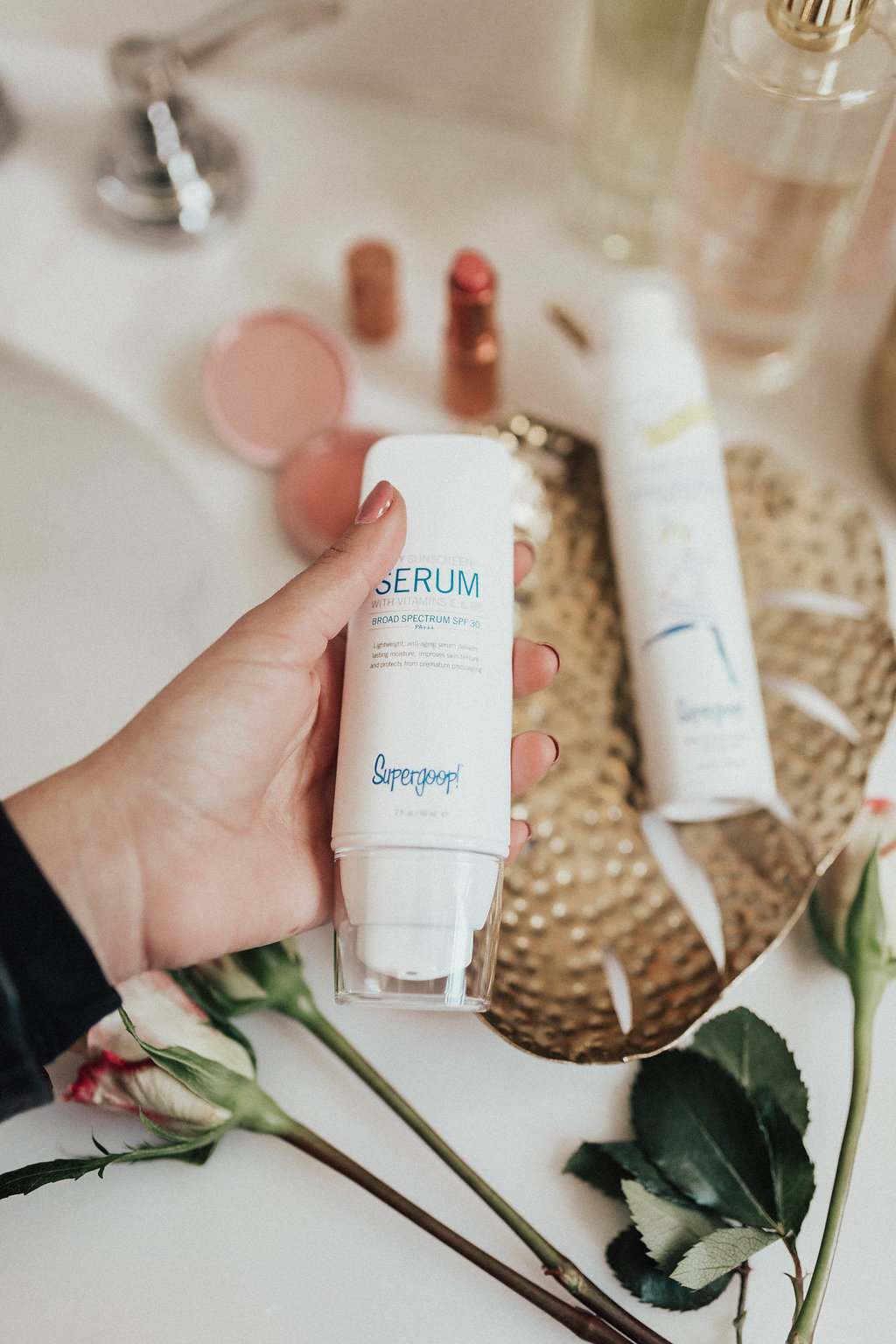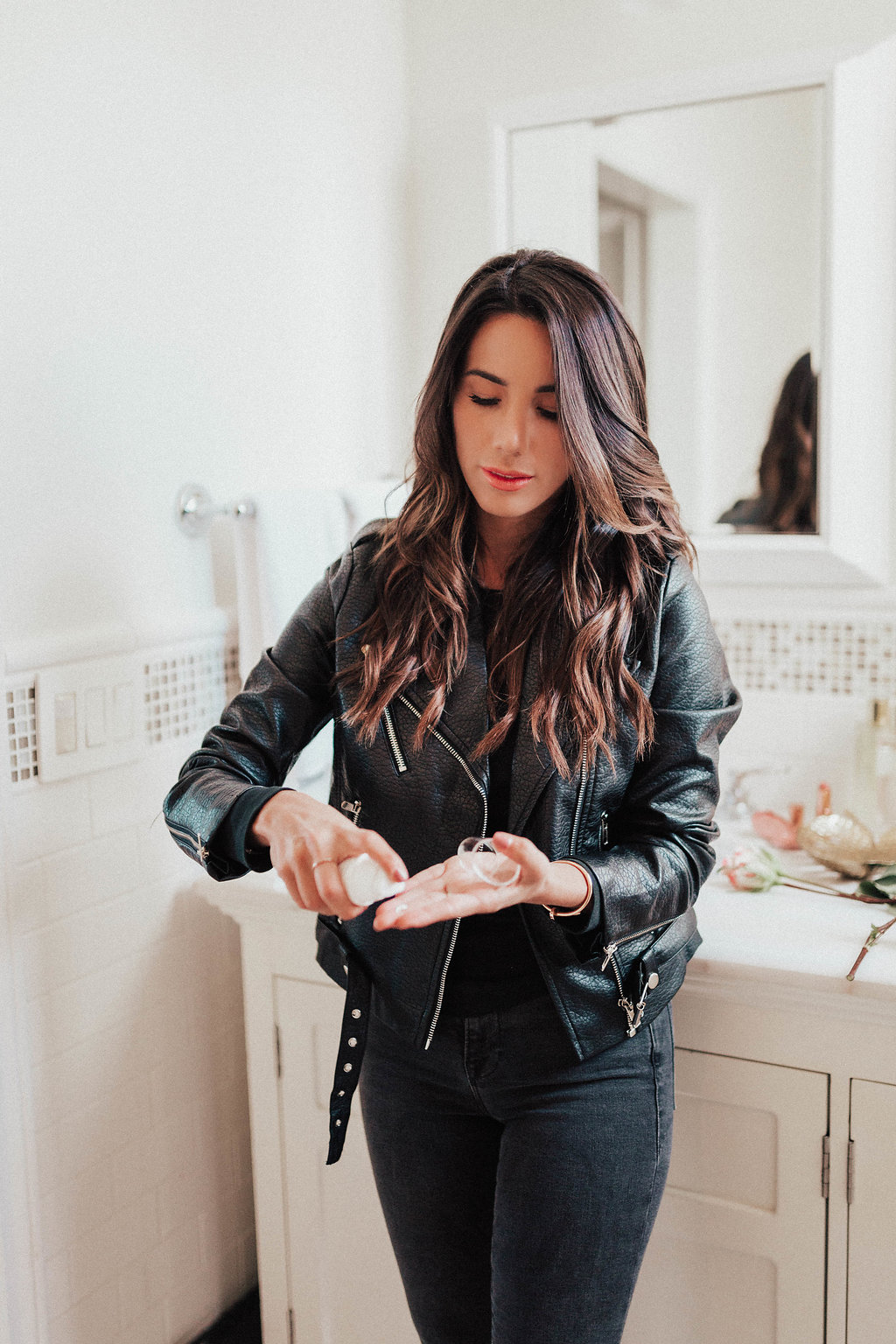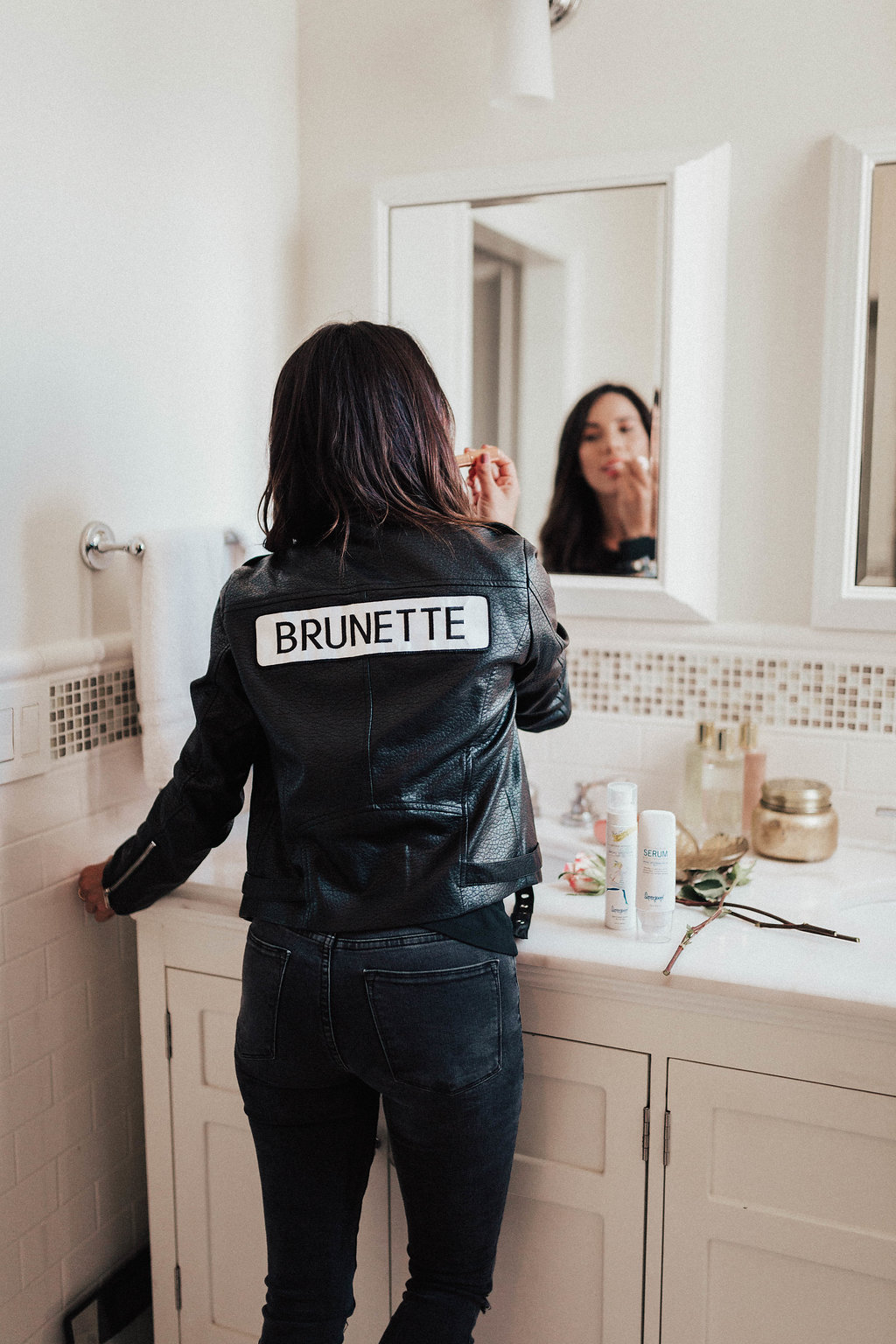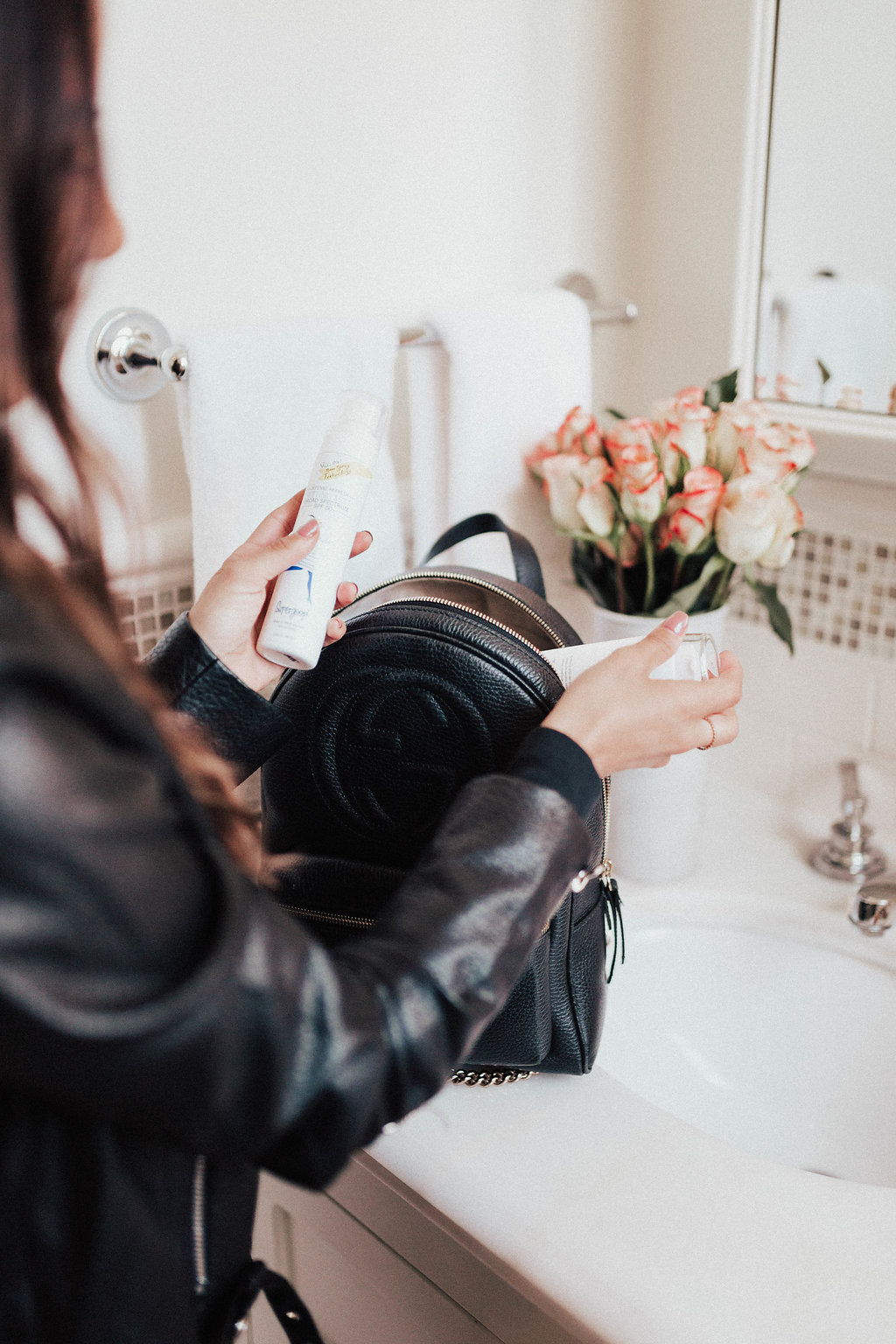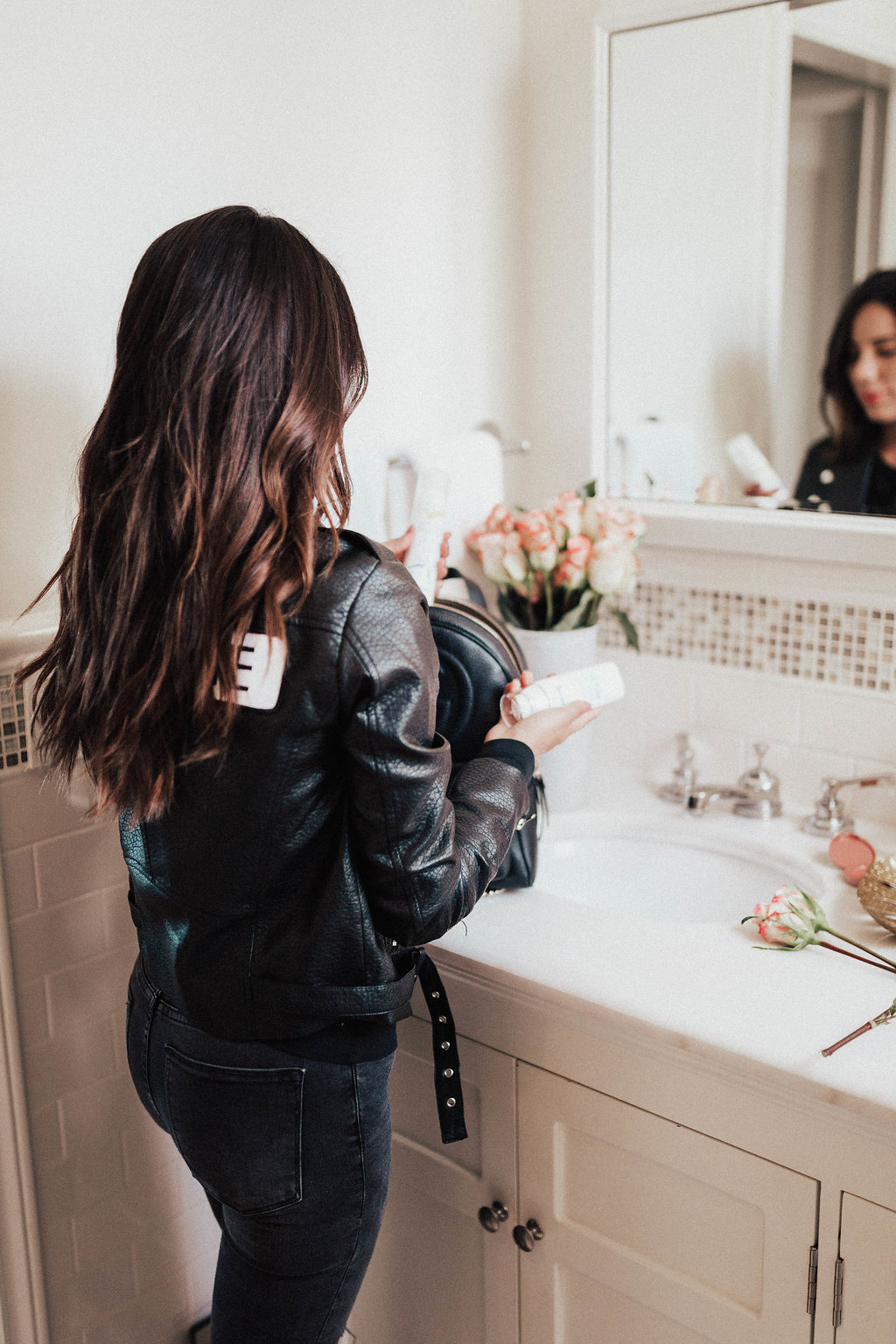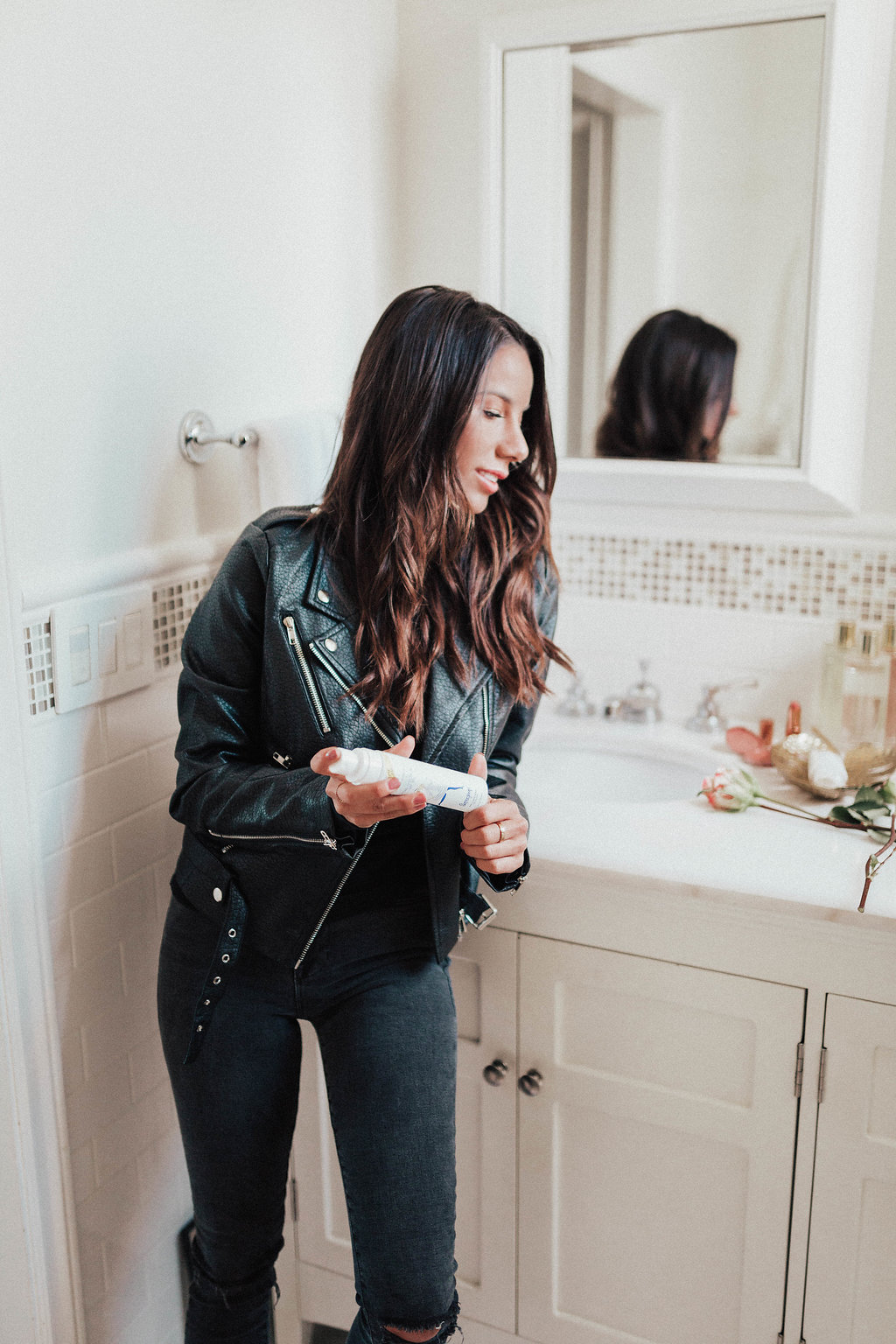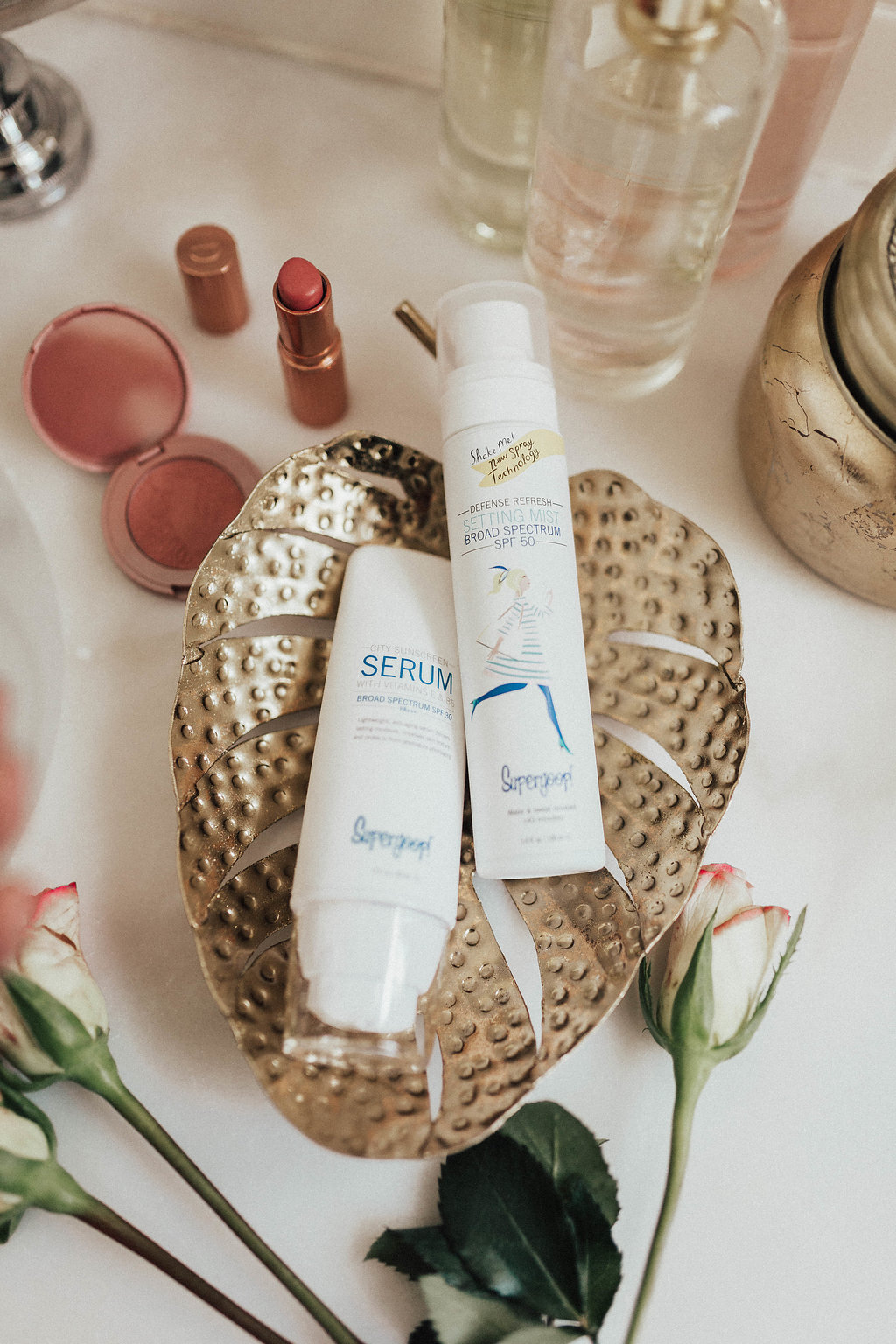 As a blogger, I often get asked about my beauty tips and tricks. Well, today, I am sharing my number one piece of advice. SPF ALWAYS! I may be going out on a limb here, but I think it's pretty common for some people to forget to wear sunscreen if they're not at a beach or the pool. Once Summer ends, some people forget their skincare routine altogether. I am here today to share two products that will seamlessly transition you and your skin into fall.
If you remember this post from last spring, you know I am a huge fan of Supergoop! Part of my morning routine is bookending with two amazing products from Supergoop. The first is City Sunscreen Serum. It's SPF 30 and is the perfect way to prep my skin. The broad spectrum SPF 30 protects from UV and environmental damage. After I wash my face, I apply this serum every single day. It makes makeup application so easy, and my foundation really glides right on my skin. I love that this product moisturizes, preps AND protects. This multitasker really cuts down my time getting ready in the morning.
After applying my makeup, I set it with the Defense Refresh Setting Mist. It's the perfect last step to any beauty routine. It has broad spectrum SPF 50 and will help your makeup last for hours! It smells so good — with hints of rosemary and mint. I love bringing it with me as a touch-up SPF facial mist throughout the day! It's so refreshing and sets makeup in place with a beautiful matte finish.