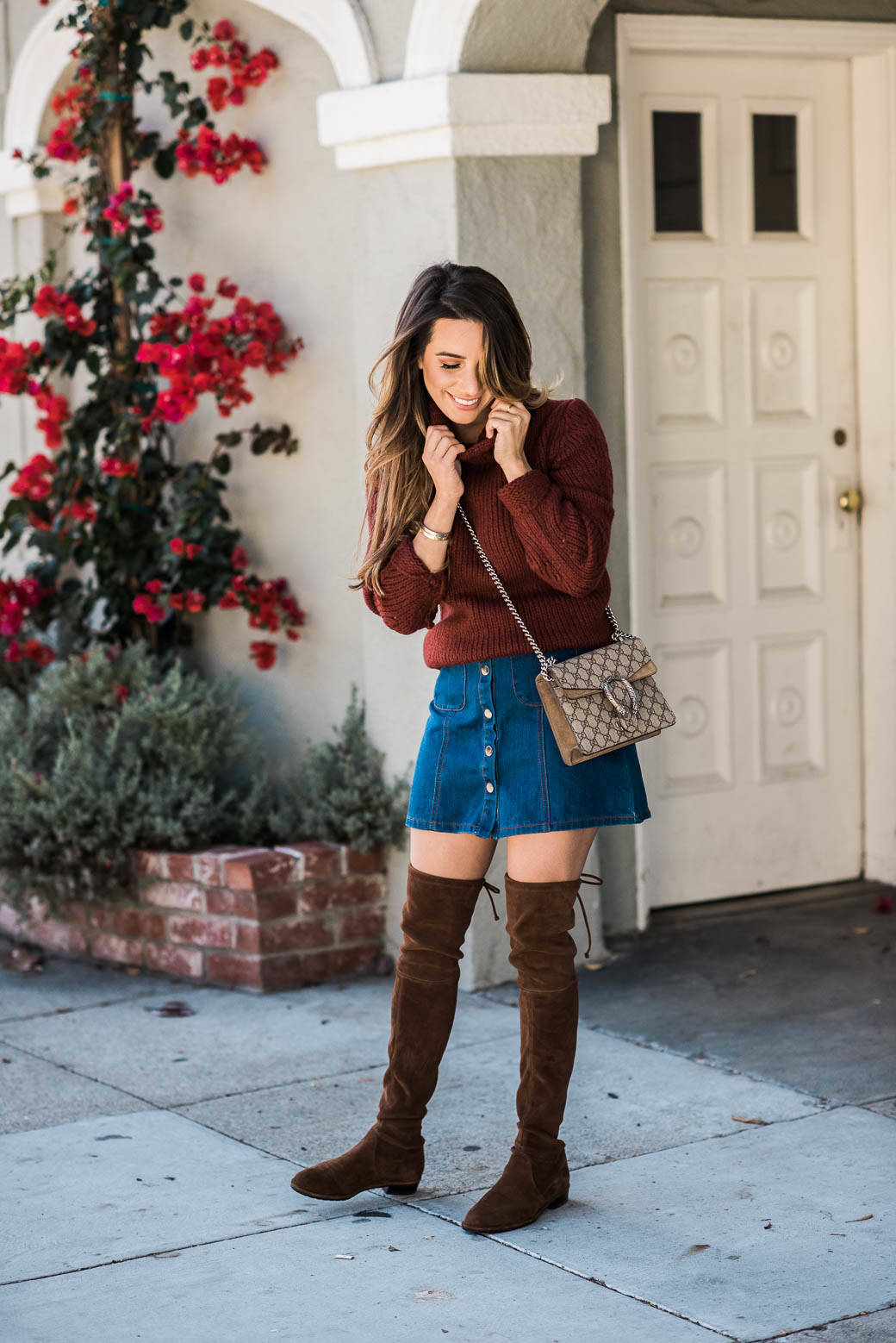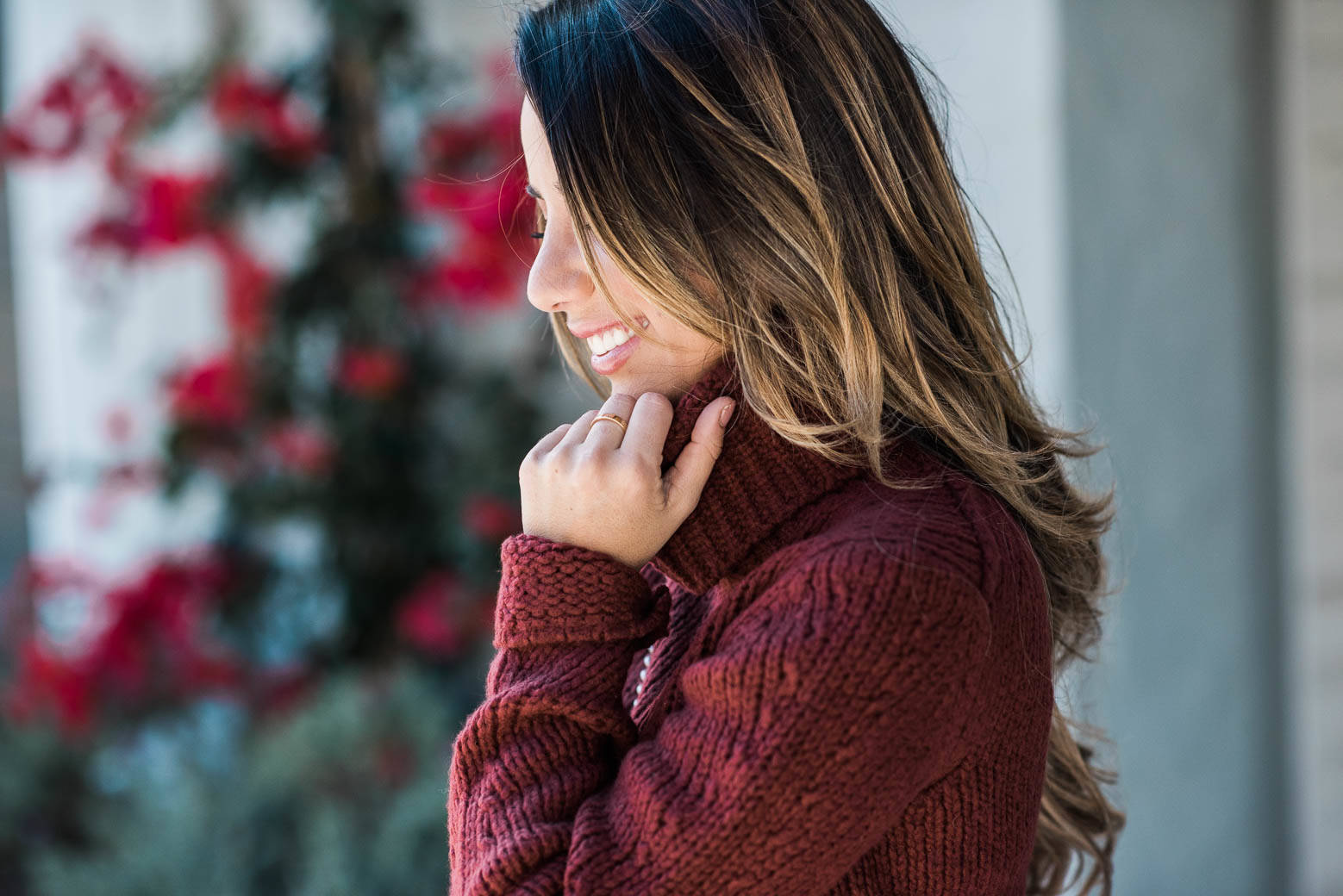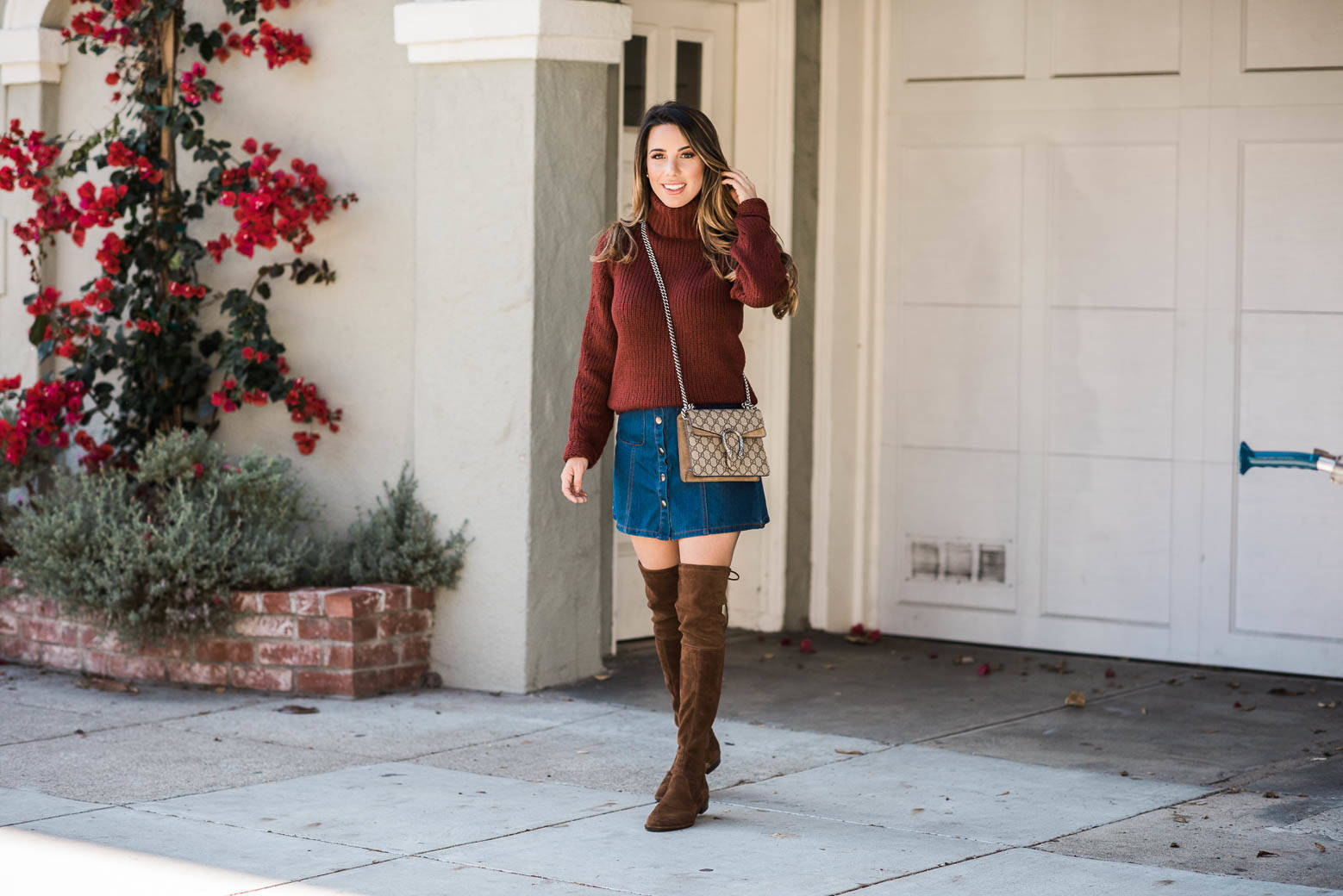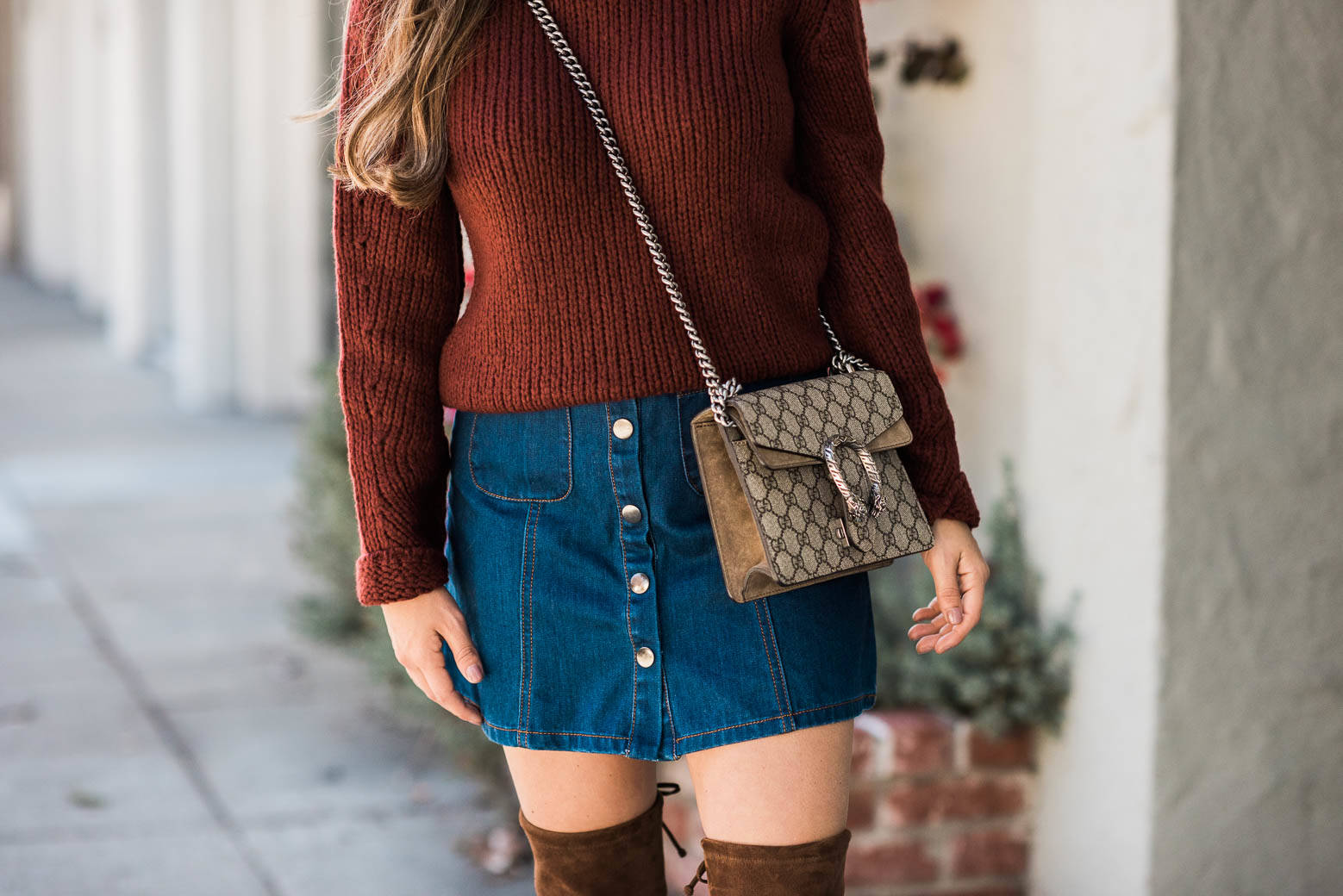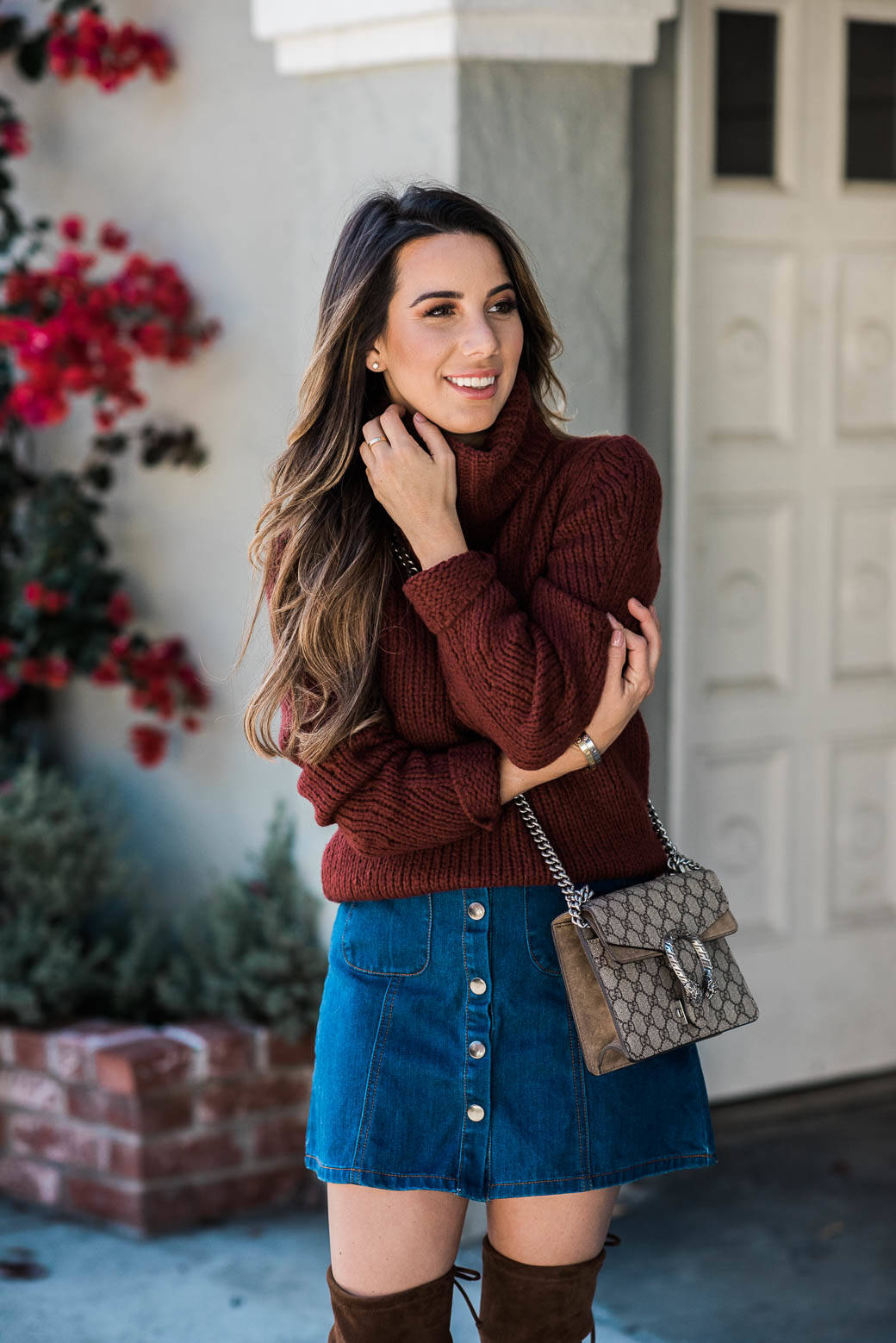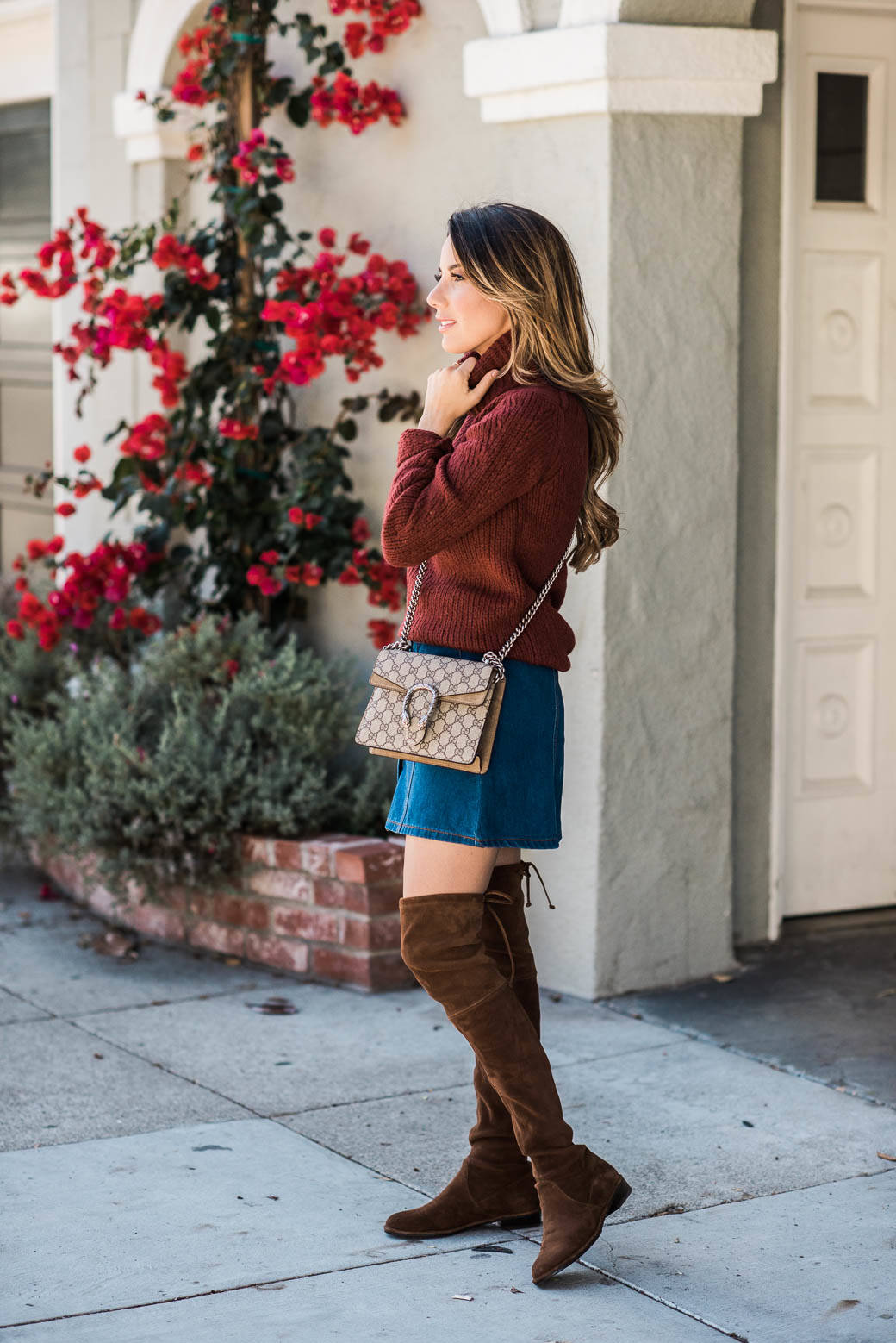 Top: Intermix, Bottom: Urban Outfitters, Shoes: Stuart Weitzman, Bag: Gucci
It's finally getting cold and rainy in San Francisco, so that calls for boots and sweaters! It has been quite a change of temperature coming back from beautiful warm weather in Spain and Portugal, but I'm loving being able to start styling some cute fall outfits.
Even with chilly weather I still find it easy/practical to wear skirts and dresses depending on how you style them. I don't think you need to put all of those summer staples away quite yet! This chic high waisted denim skirt is staple for summer, but I think you can wear it for fall as well. To make it more weather appropriate, I paired the skirt here with comfy chunky turtle neck from Intermix to keep me warm and cozy. My other main styling tip for wearing a skirt in the fall is boots, boots and boots! These thigh high Stuart Weitzman boots are perfect for keeping me just the right amount of warm while looking super cute of course! So, there's not need to reserve to wearing just jeans and leggings for cool-weather-it's all about just how you can style your skirts and dresses to stay cozy!
Check out Stuart Weitzmans collection of boots if you already haven't. You can find the perfect boot for any outfit! Plus, stay tuned for some more sweater weather style tips!
Photography: Nathalie Bize