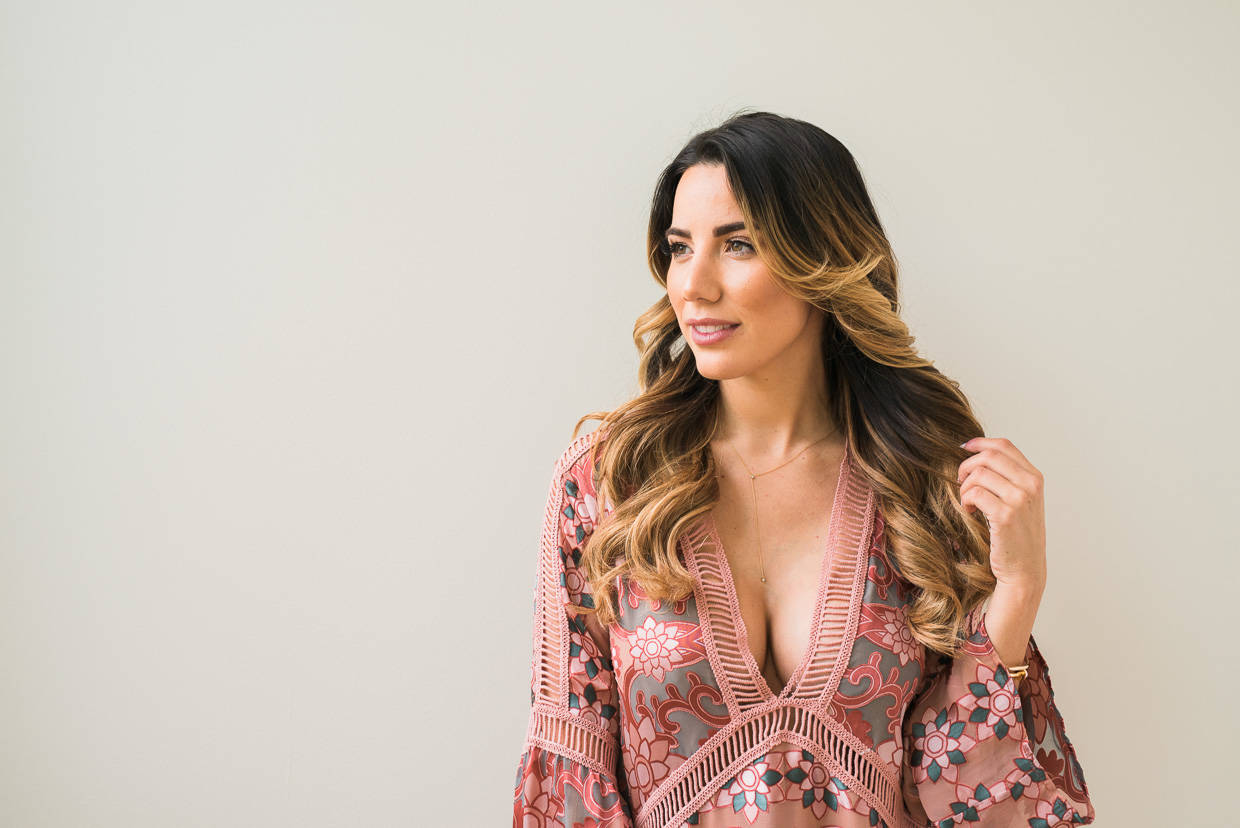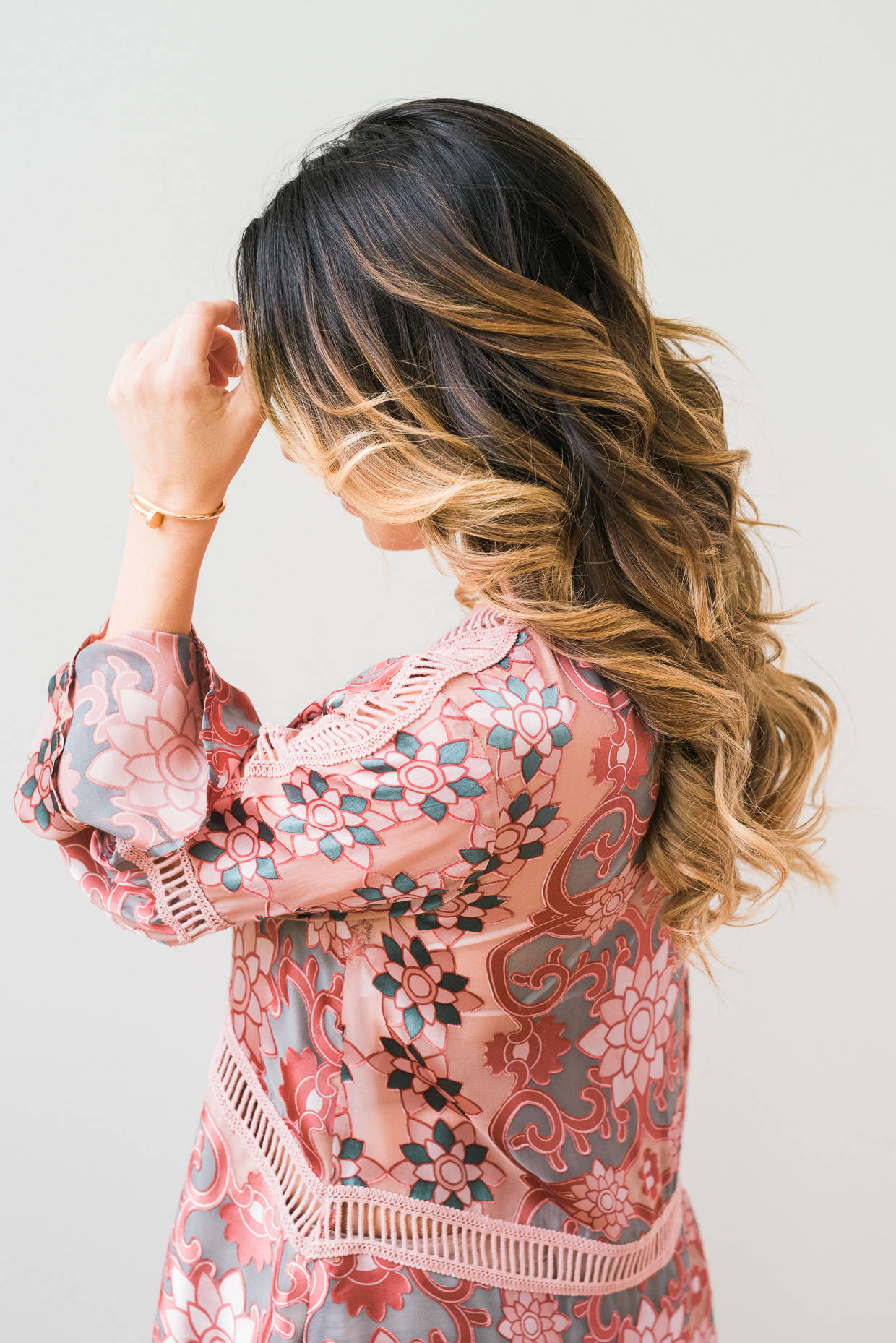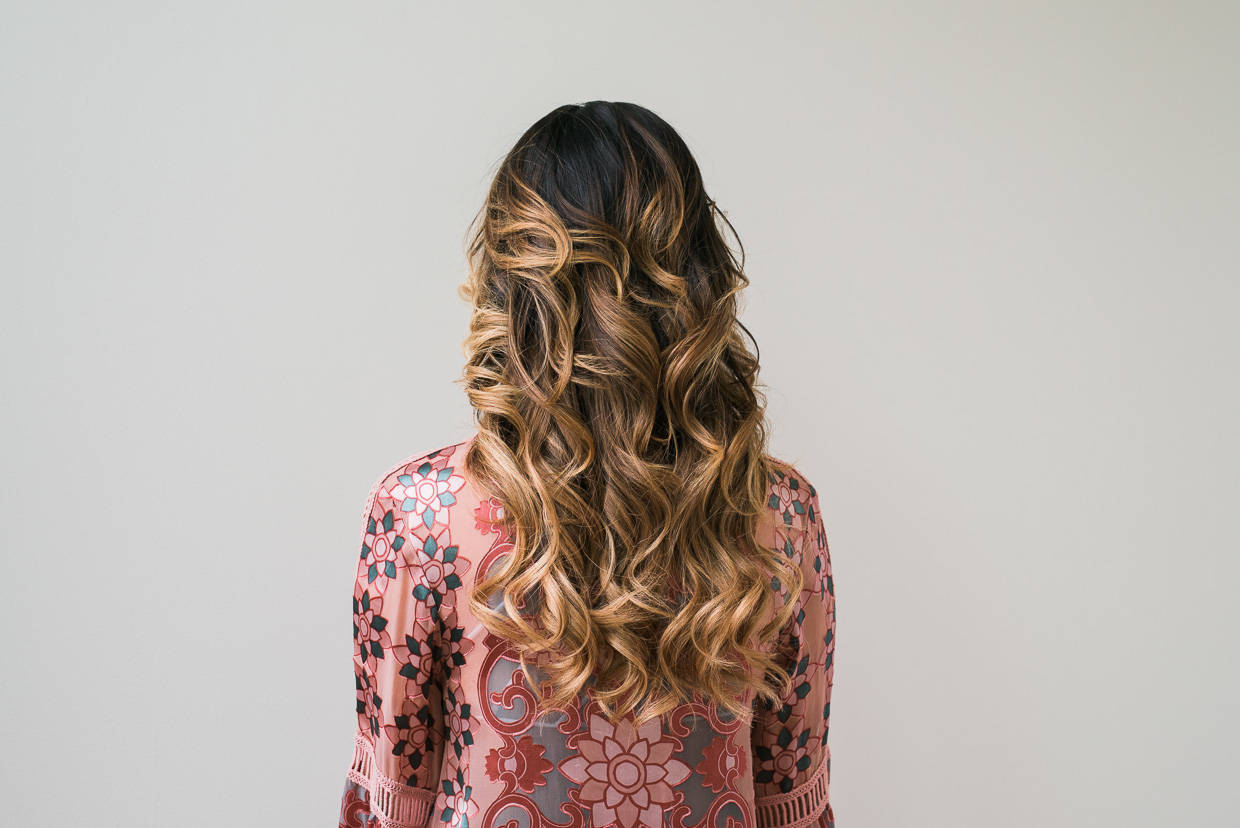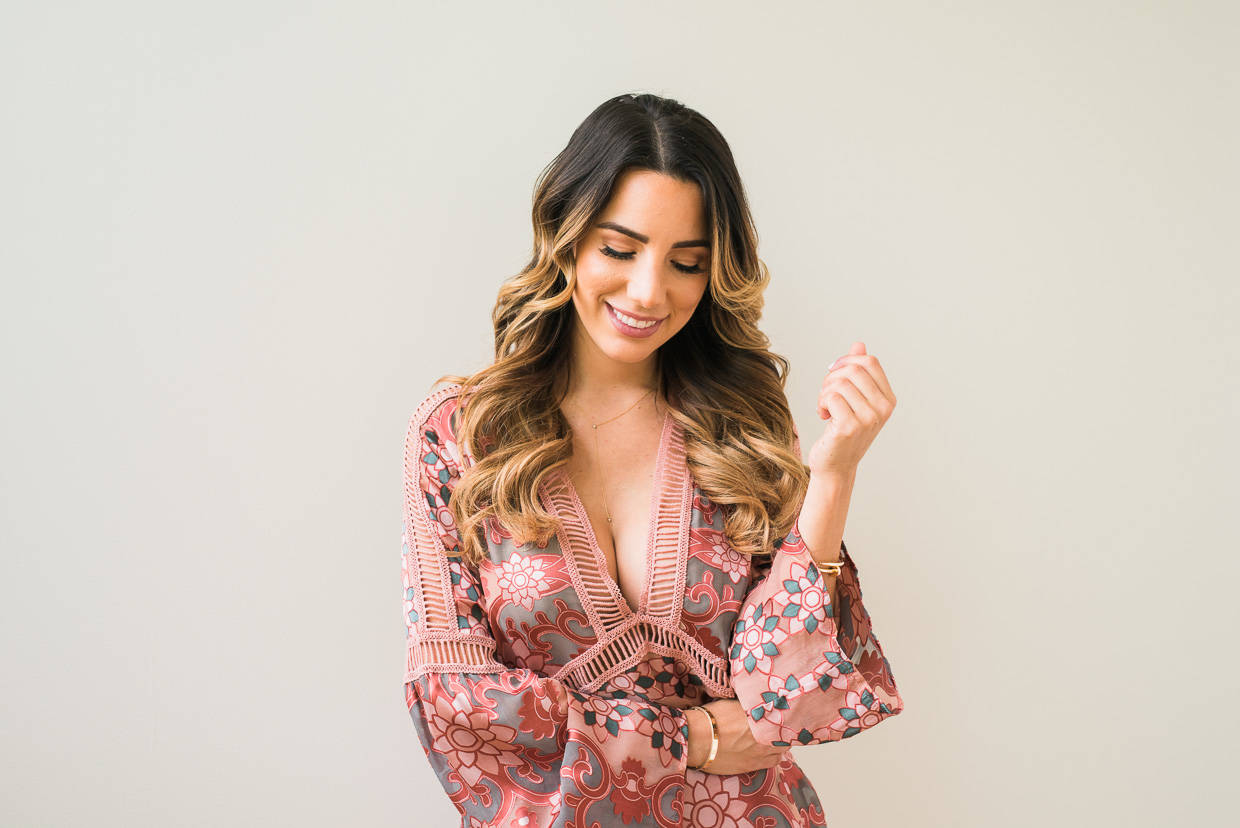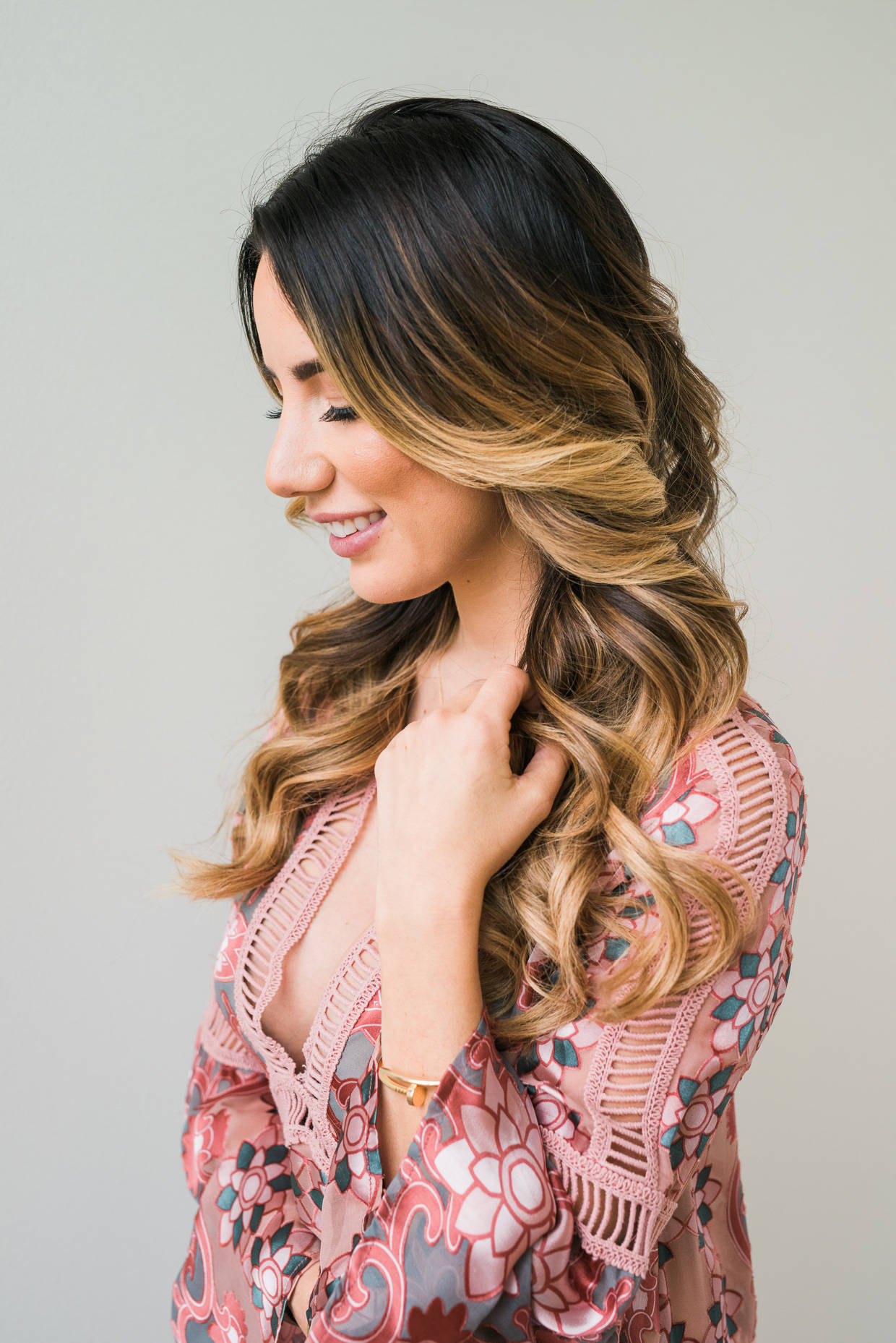 Dress: For Love & Lemons, Curling Iron: Sultra Bombshell
If you've been following me for a while you know that classic beach waves are my go-to hairstyle.  Taylor Cercone and I created this style with ease using the Sultra bombshell curling iron.  After drying this hairstyle only takes about 15 minutes so it's perfect for day to day wearing.  As for products I always use a leave in conditioner before drying and after curling I use my favorite hairspray by Kendra.  It gives me that extra hold without leaving my hair all crunchy!  Once I finish styling I always like to put in some morrocan oil only ends to keep them from drying out and helping with breakage.  Pardon my roots it's so crazy how dark my natural hair is, I've been letting my hair grow out lately so that I stay away from bleach to gain some length.  Don't get me wrong I miss my bright blonde hair but sometimes you just gotta give it a break!
Methods I'm using currently to get my hair back.  I've been taking Biotin everyday which is supposed to help with hair growth, drinking more h20, leave in conditioners (favorites are here and here), keeping styling to a minimum of once to twice a week.
Photography: Nathalie Bize