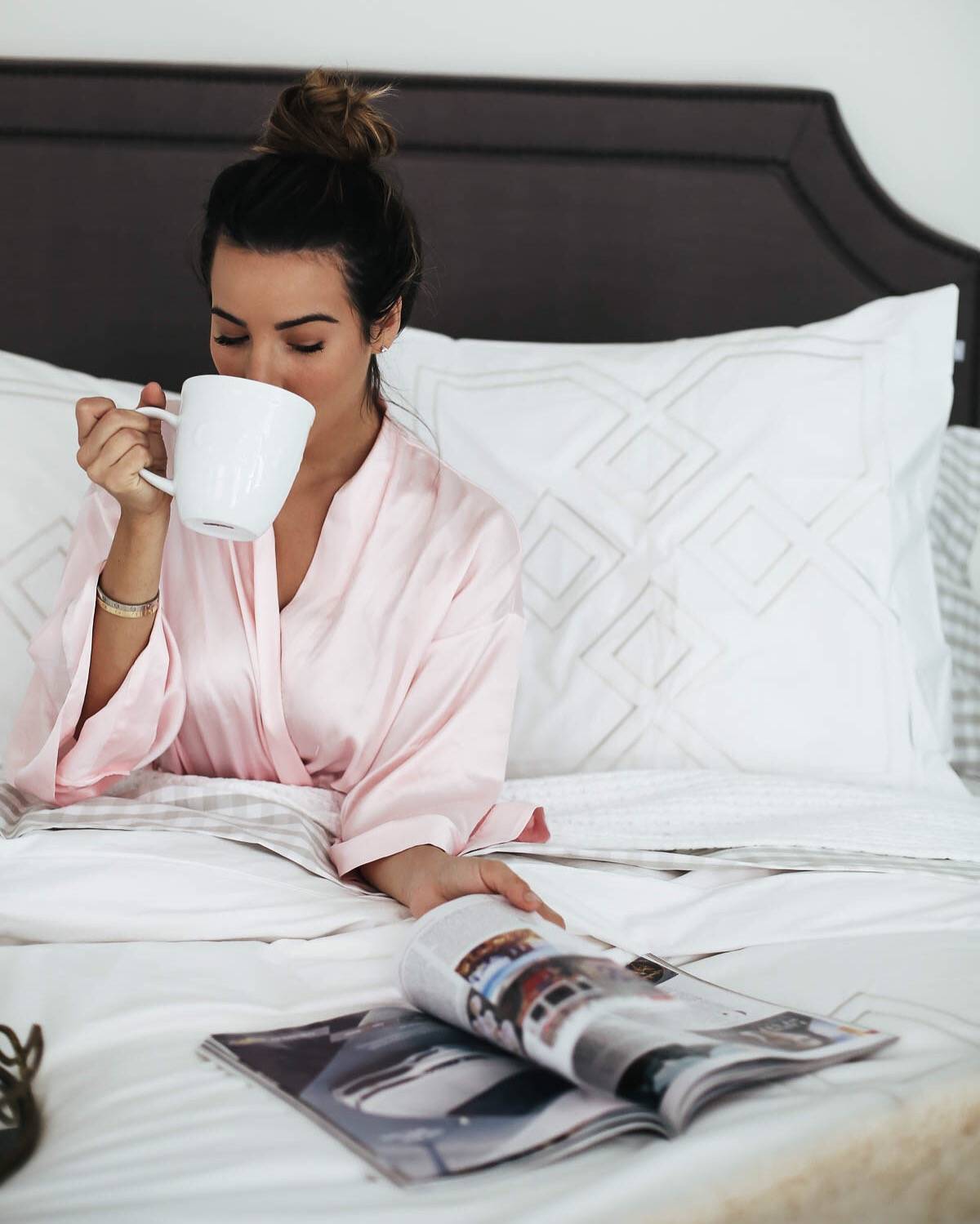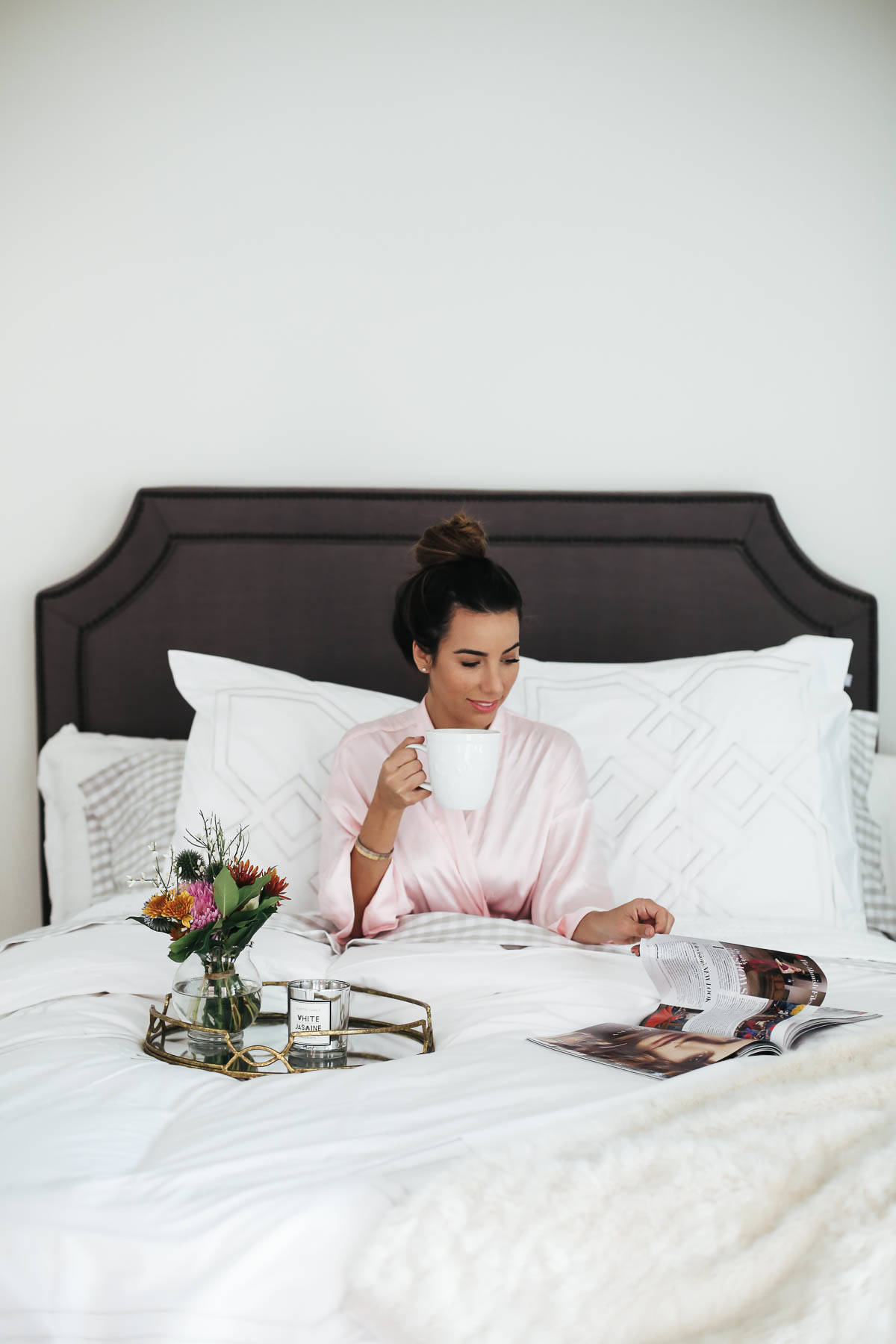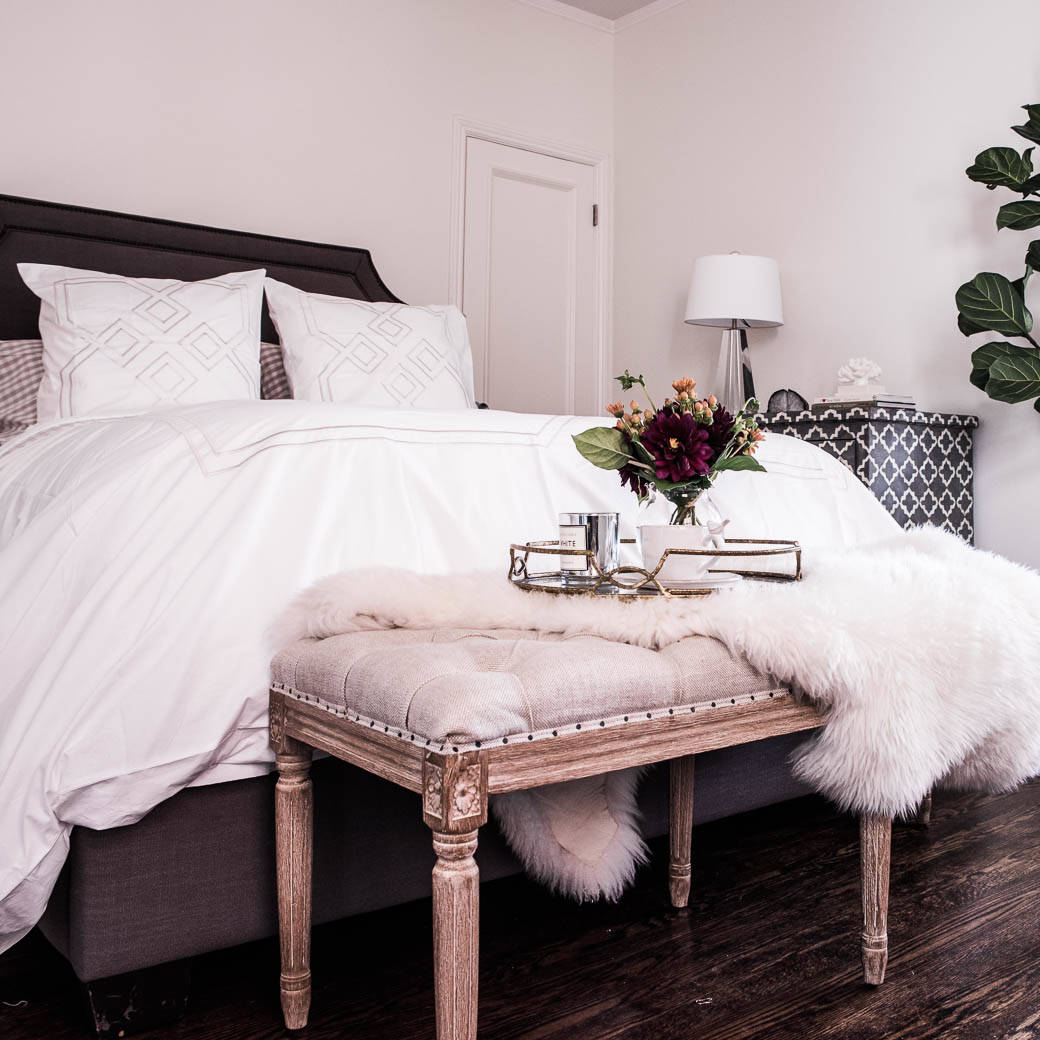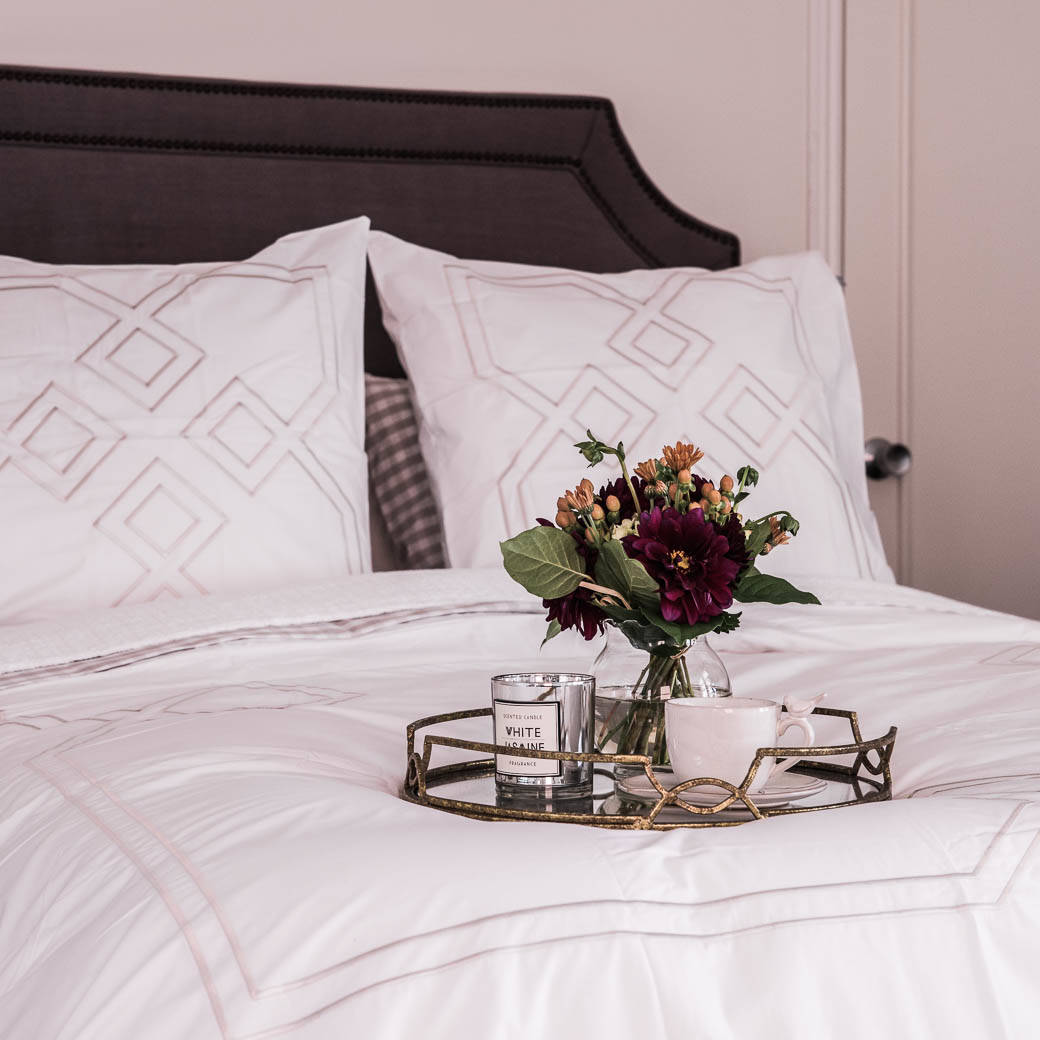 My Bedroom room is finally coming together! It's definitely time consuming decorating a house, but I've been taking my time with each room so that they each turn out just perfect! My Bedroom room is still a work in progress but I wanted to share my new (and beautiful) sheets from Serena and Lily. I love classic white sheets, but I love them even more with simple patterns. The mixture of patterns and gingham on these sheets is so delicate and cute and so perfect for this fall! Serena & Lily is one of my favorites for home decor. I've found so many beautiful pieces for my living room from Serena & Lily.
I love mixing prints and different shades of the same color, so I added some beige hues and pops of bold grey to compliment the design on the sheets. I'm really enjoying the process of decorating and can't wait to pick out some more pieces to add to this room!
Let me know if you guys have any ideas of what I should add next!