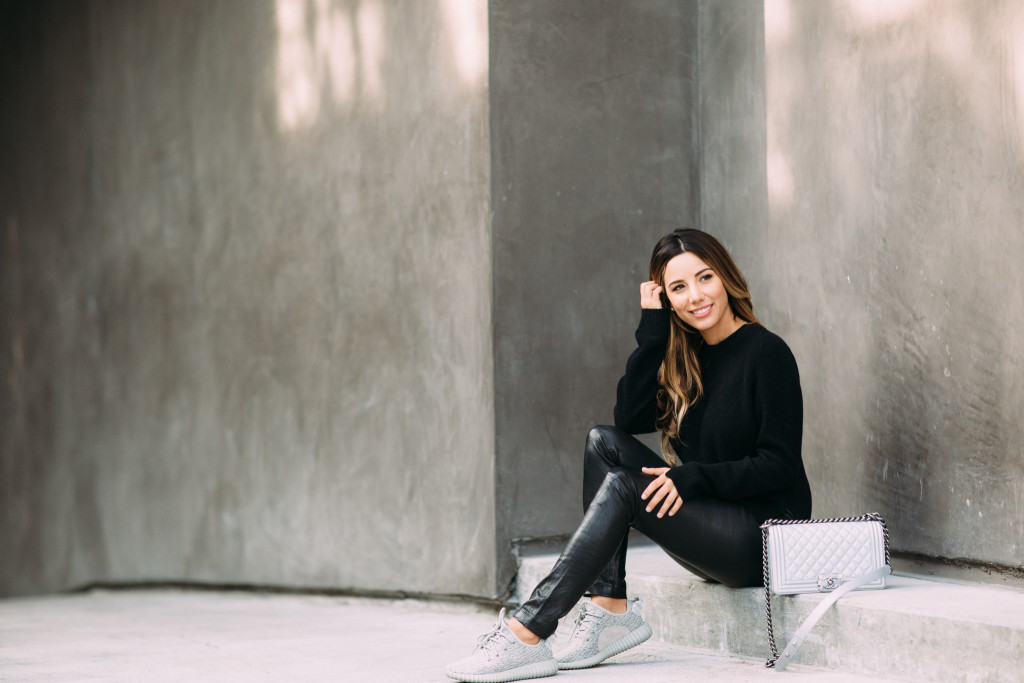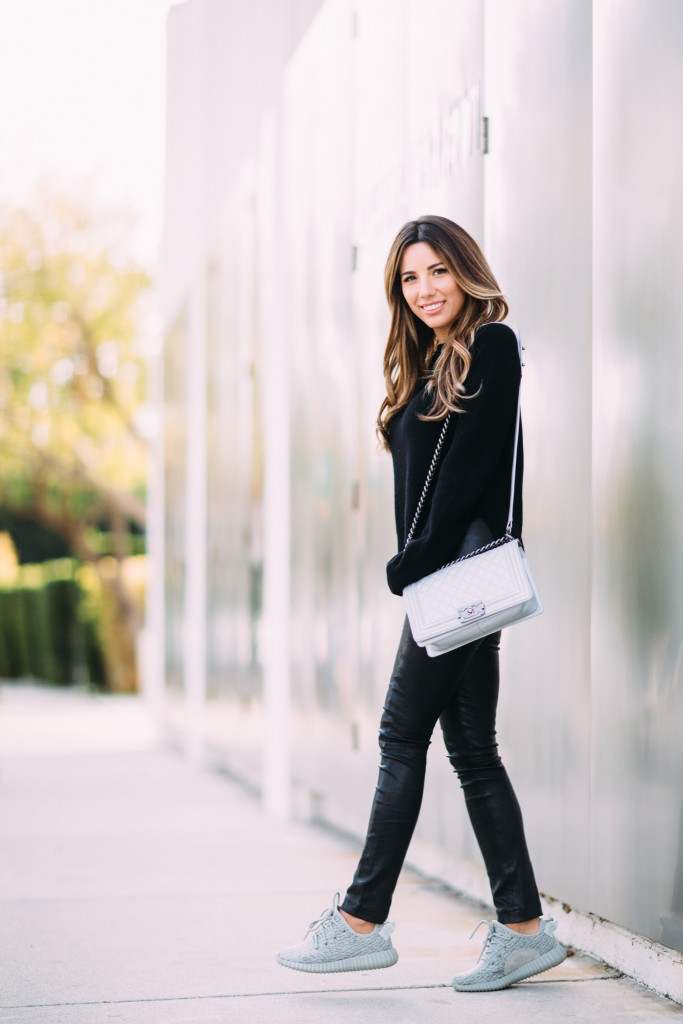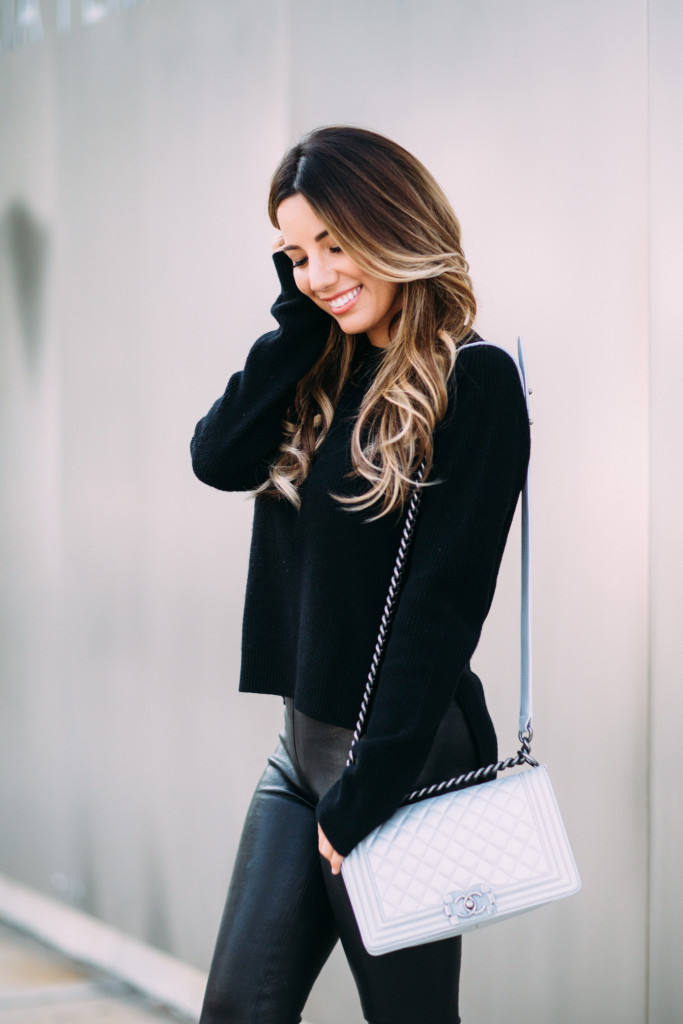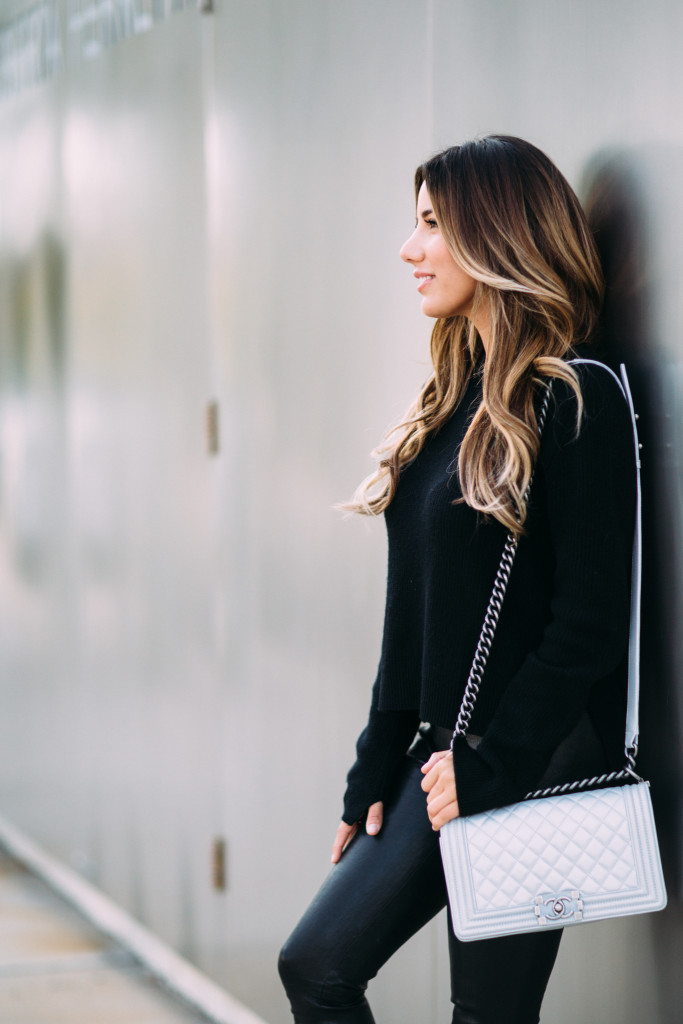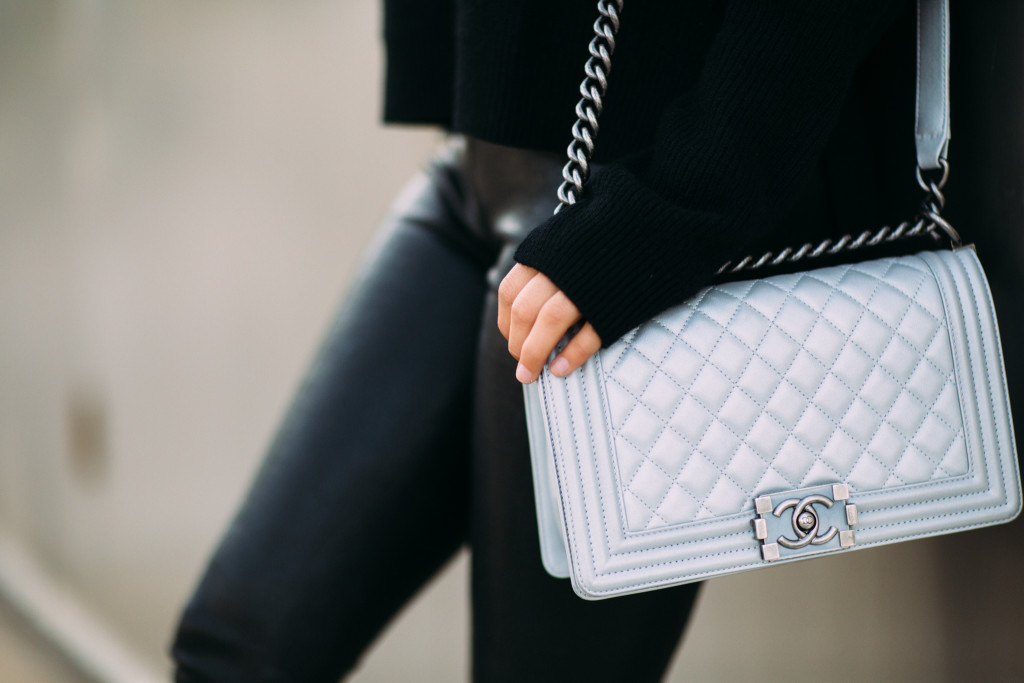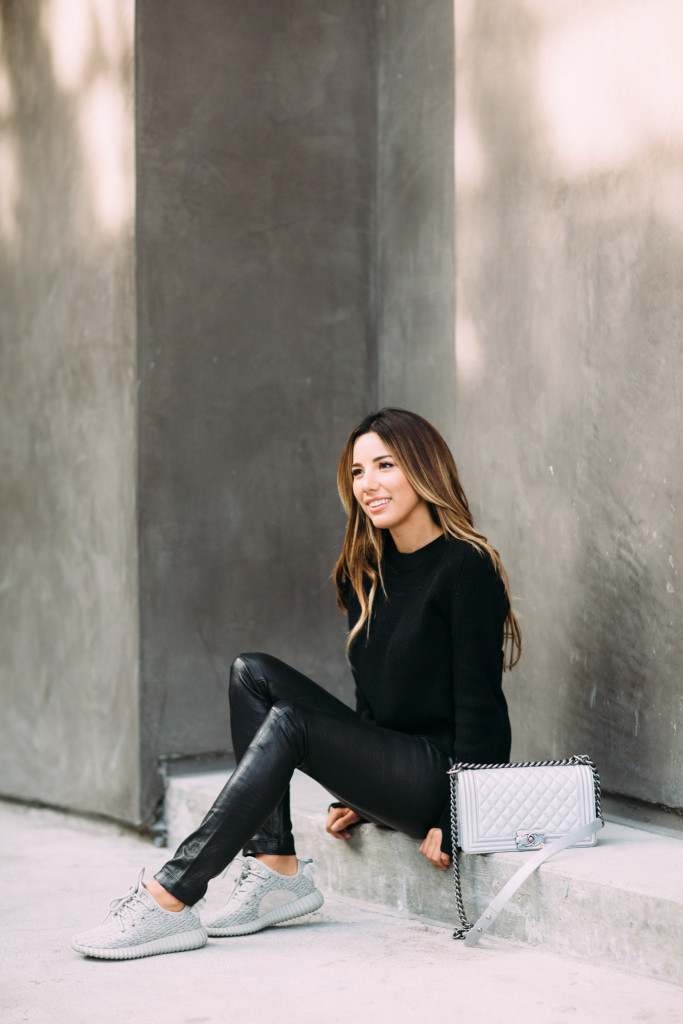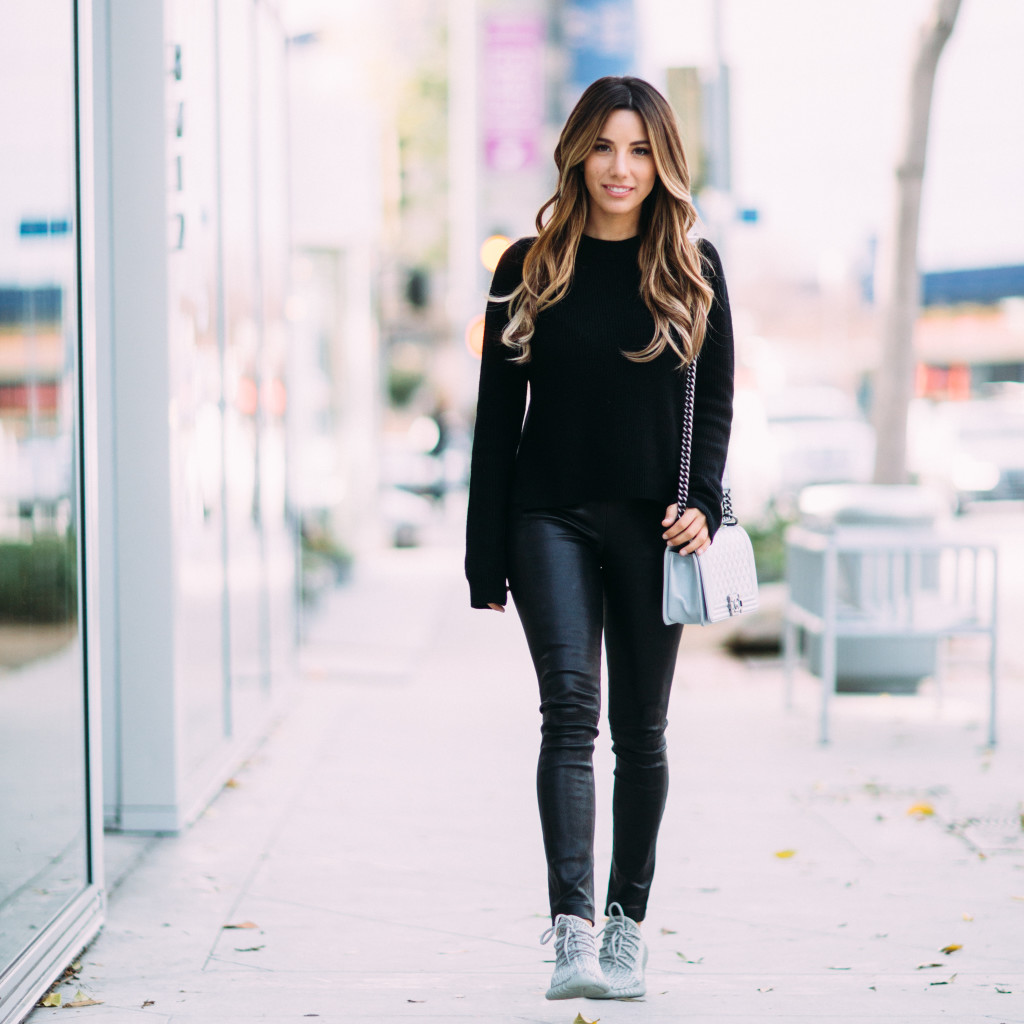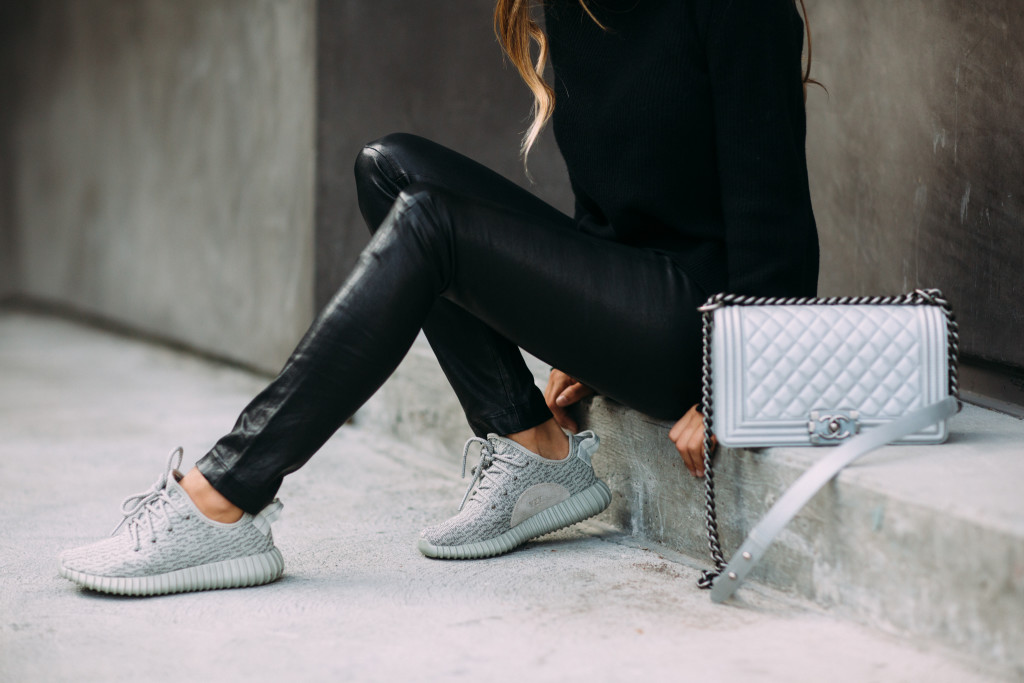 Sweater: Rag & Bone, Shoes: Yeezy (lookalike here & here), Bag: Chanel, Pants: Rag & Bone (lookalike steal)
I've been diggin' an all black ensemble lately with pops of neutrals. It's been fun dressing up sneakers, especially my pair of Yeezys, with a pair of leather leggings, likes these by Rag & Bone, with a comfy sweater, like this chic one also by Rag & Bone. Along with my Boy Chanel bag, this has been my go-to look lately for running errands for my current house project at Home Depot, to meeting up with friends for a bite to eat.
As of this moment, I'm still on the fence about going to NYFW this season. It's just a couple of weeks away, so I'll have to make my decision soon! It's been quite a busy 2016 so far!
Photography: Betsy Newman