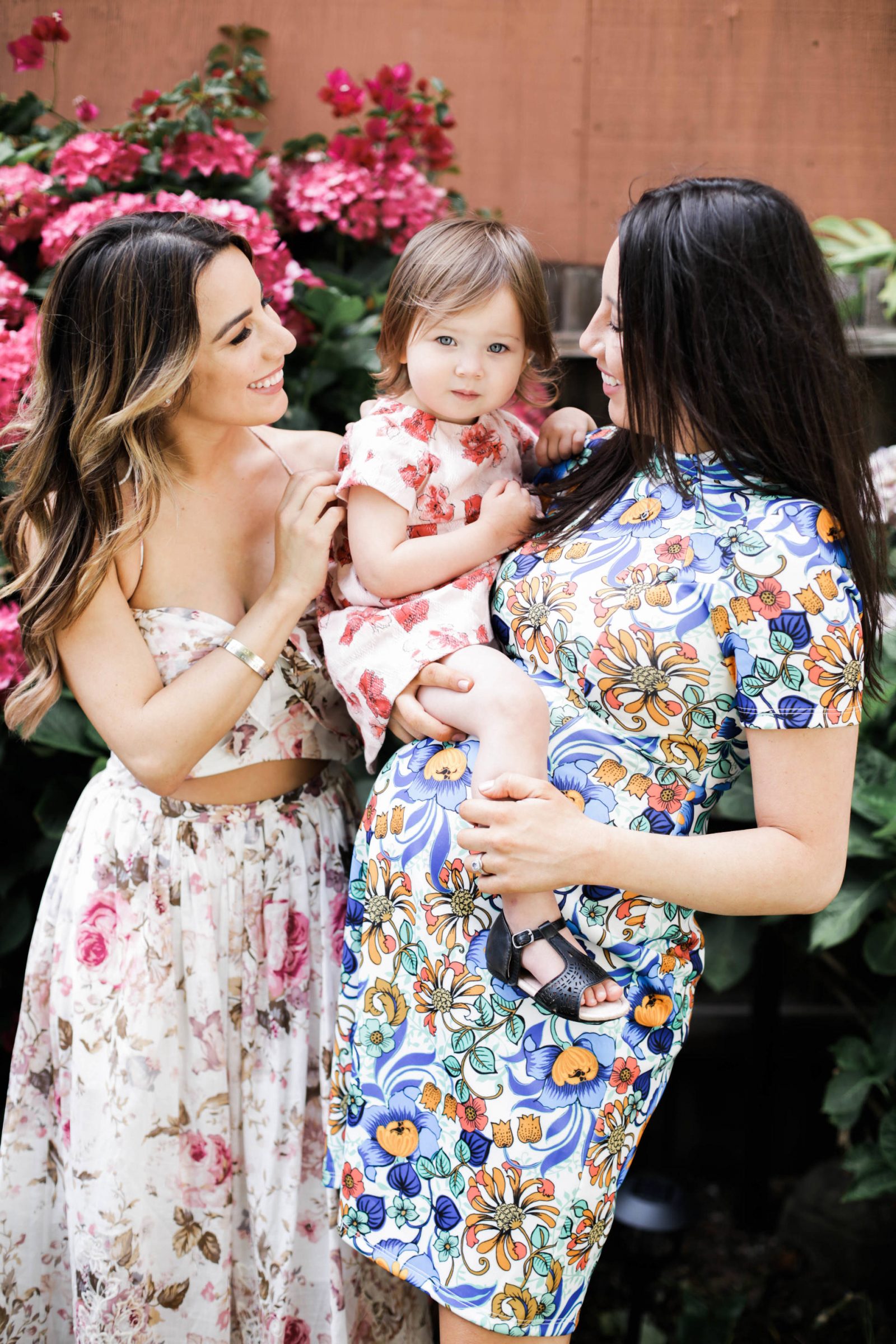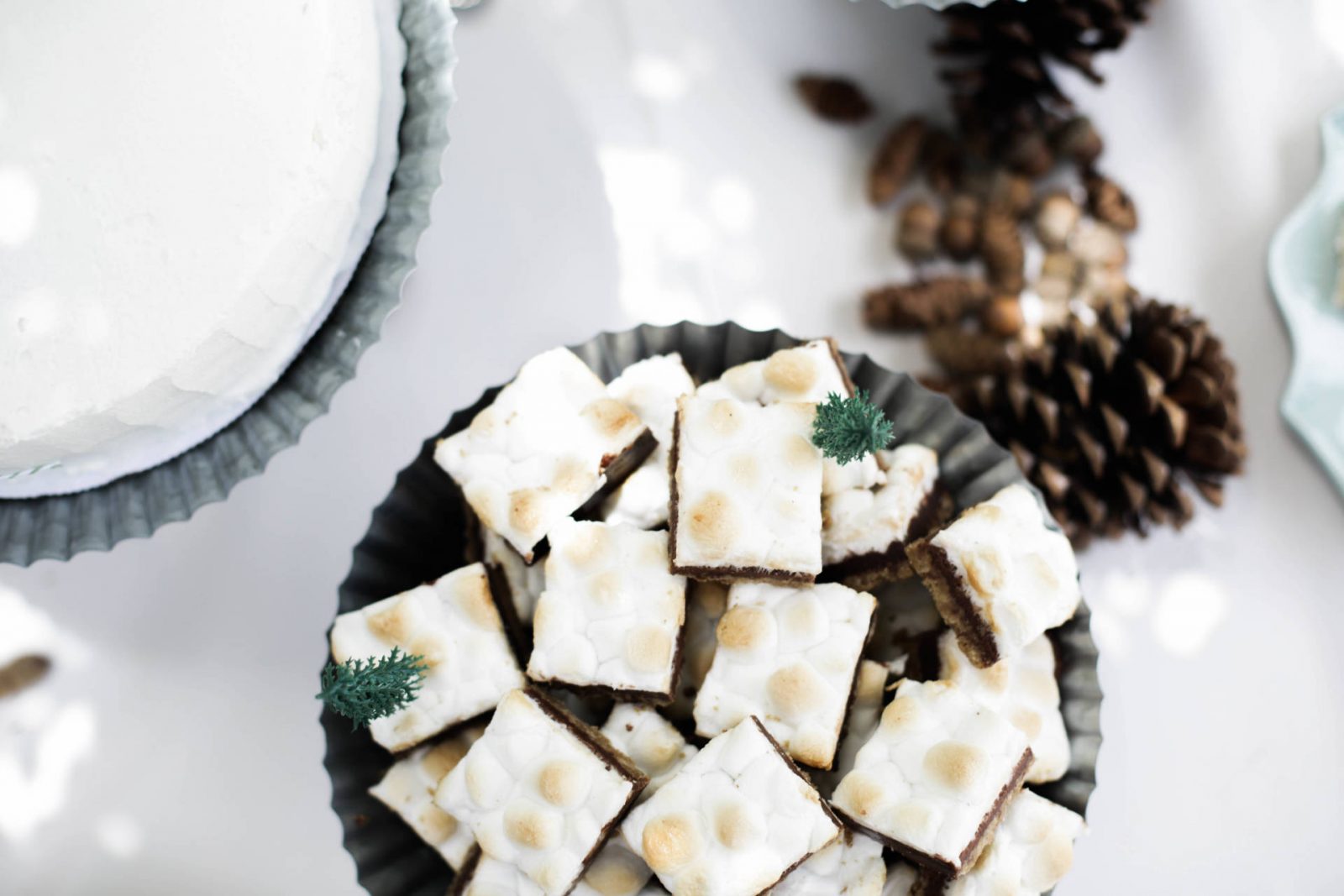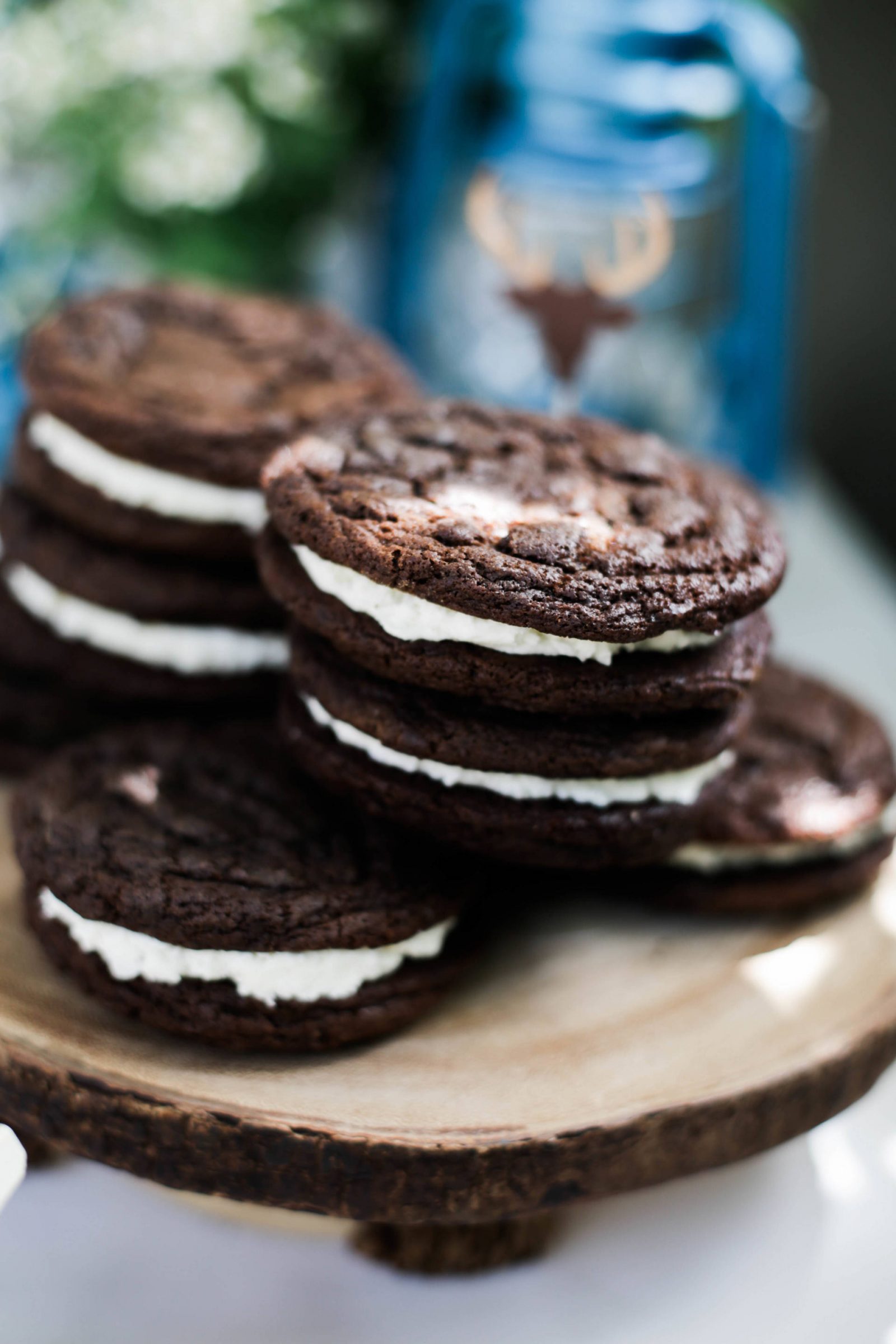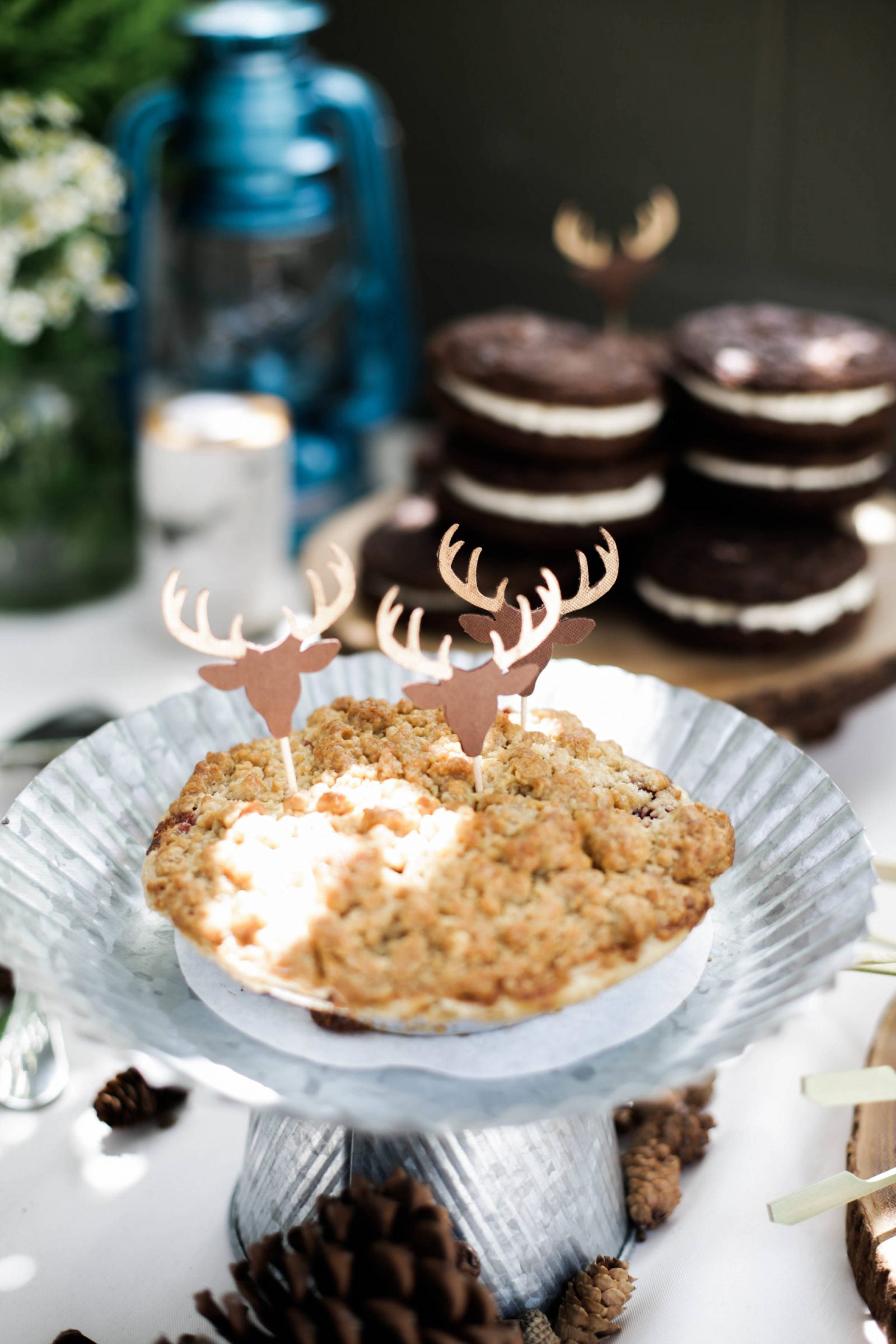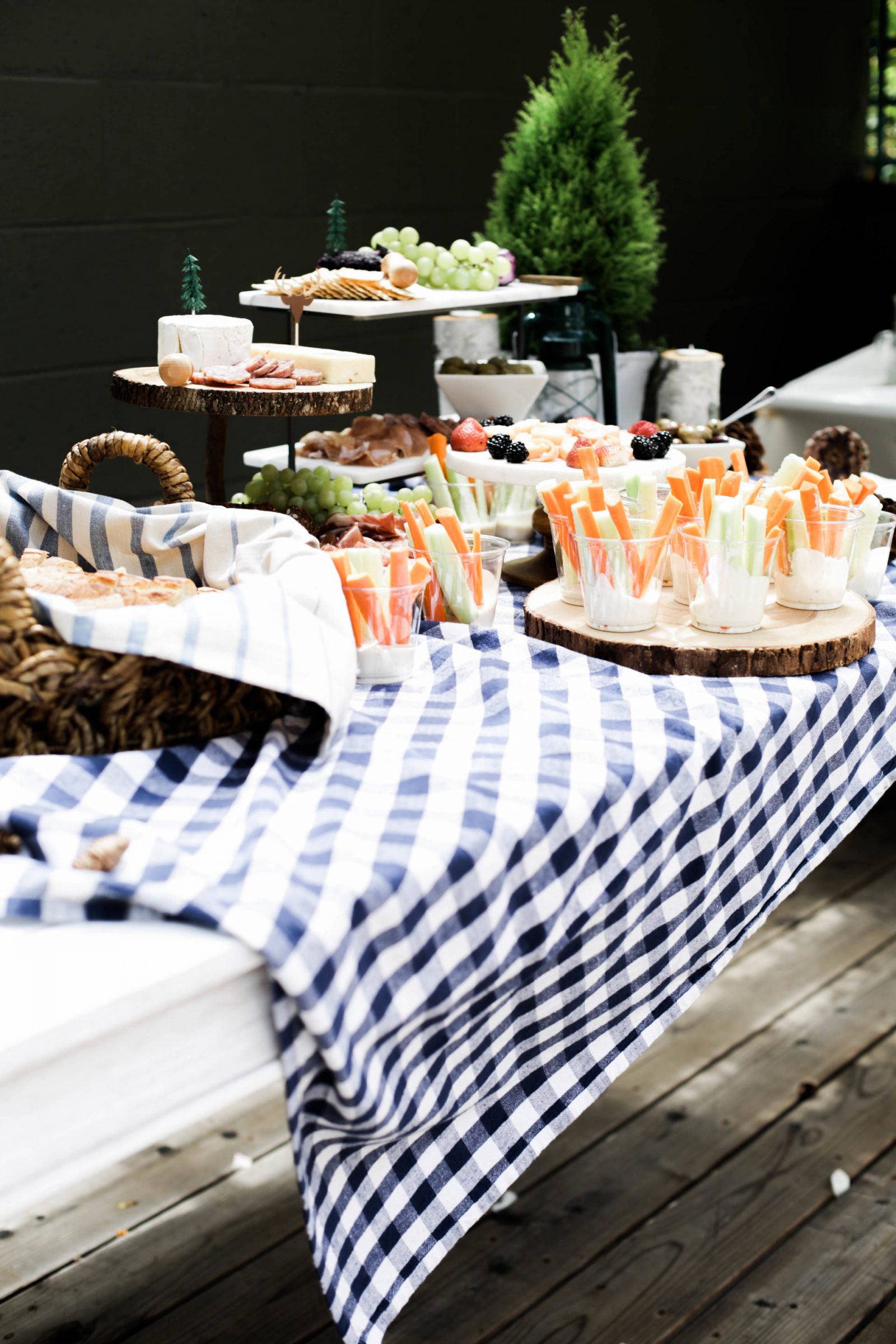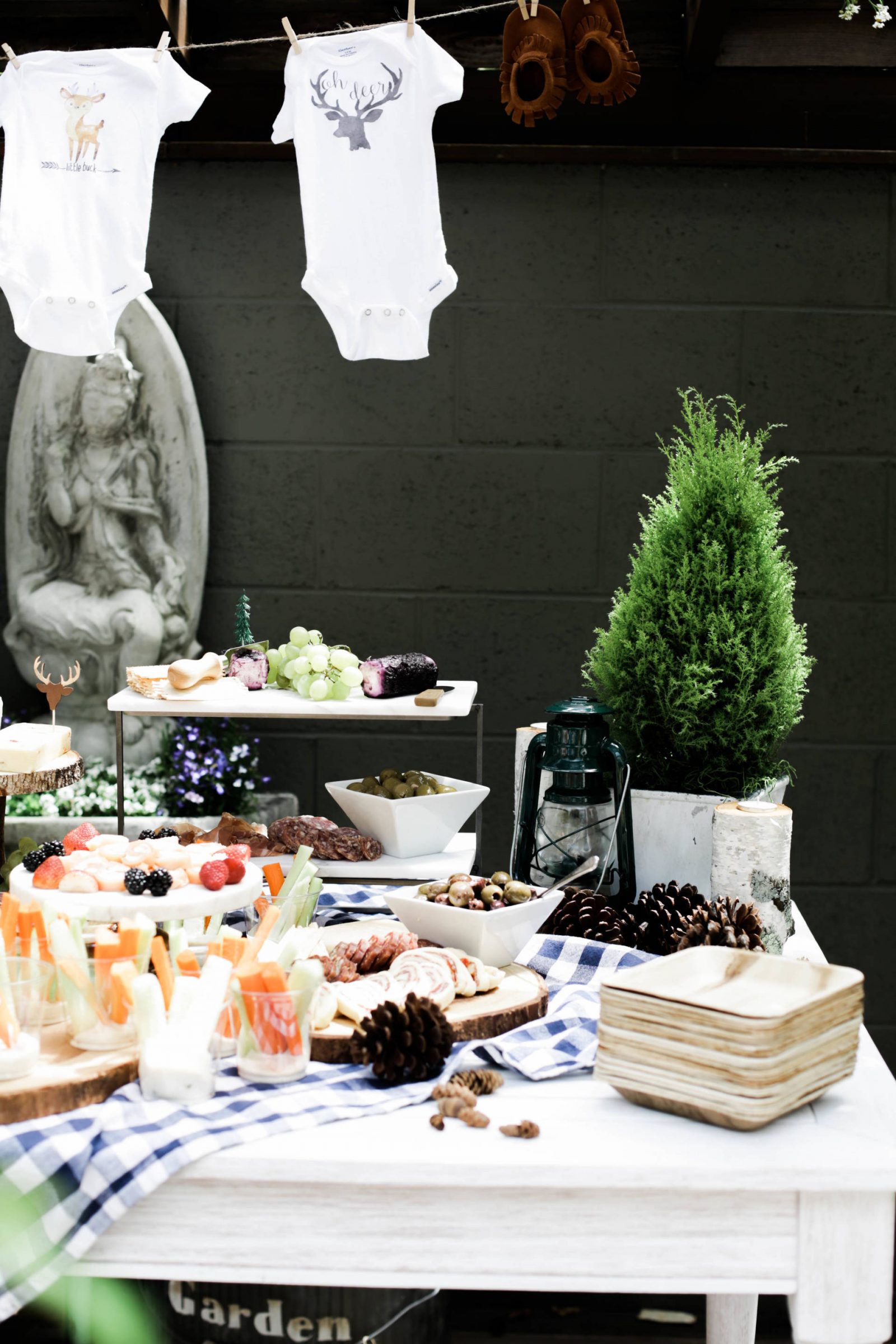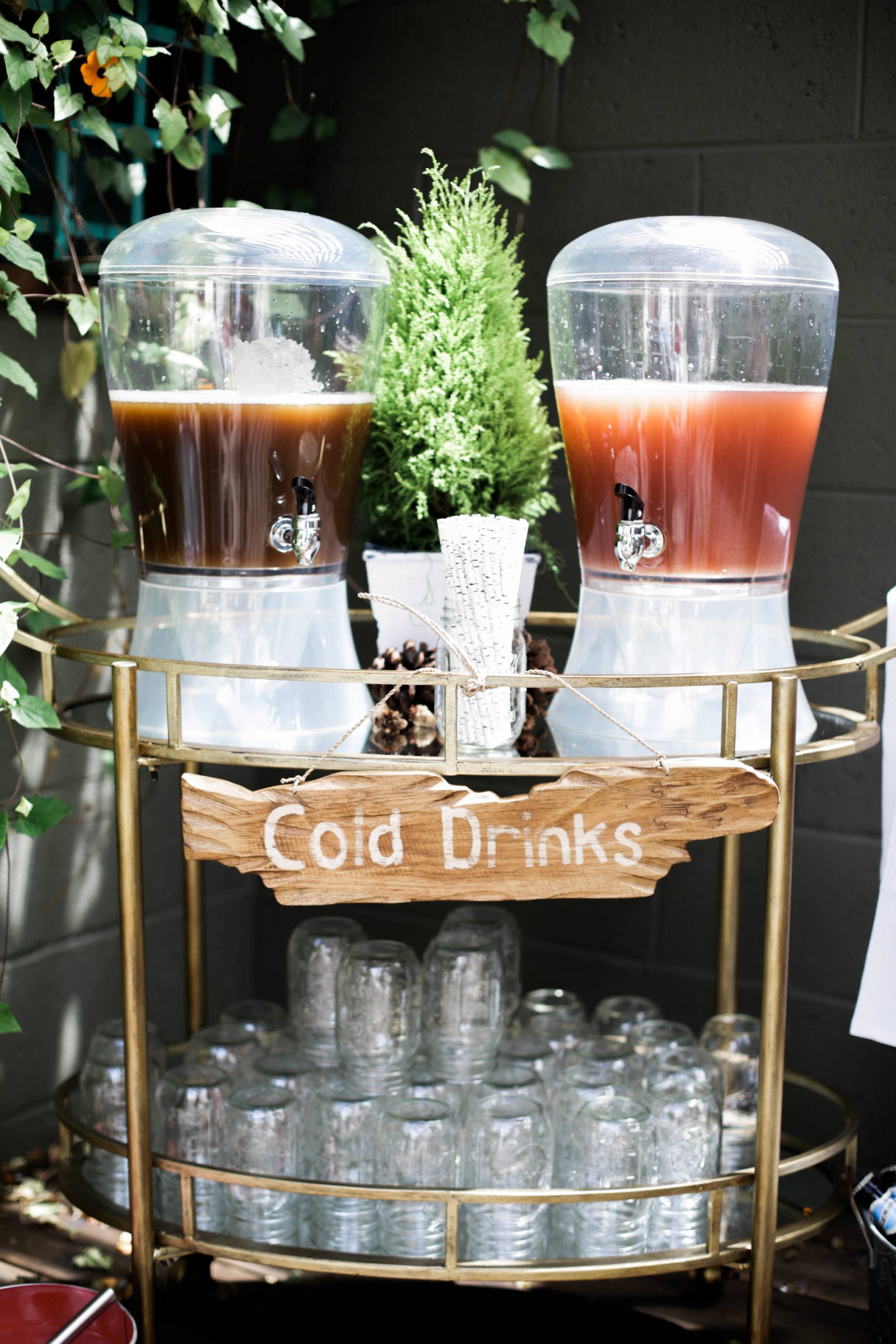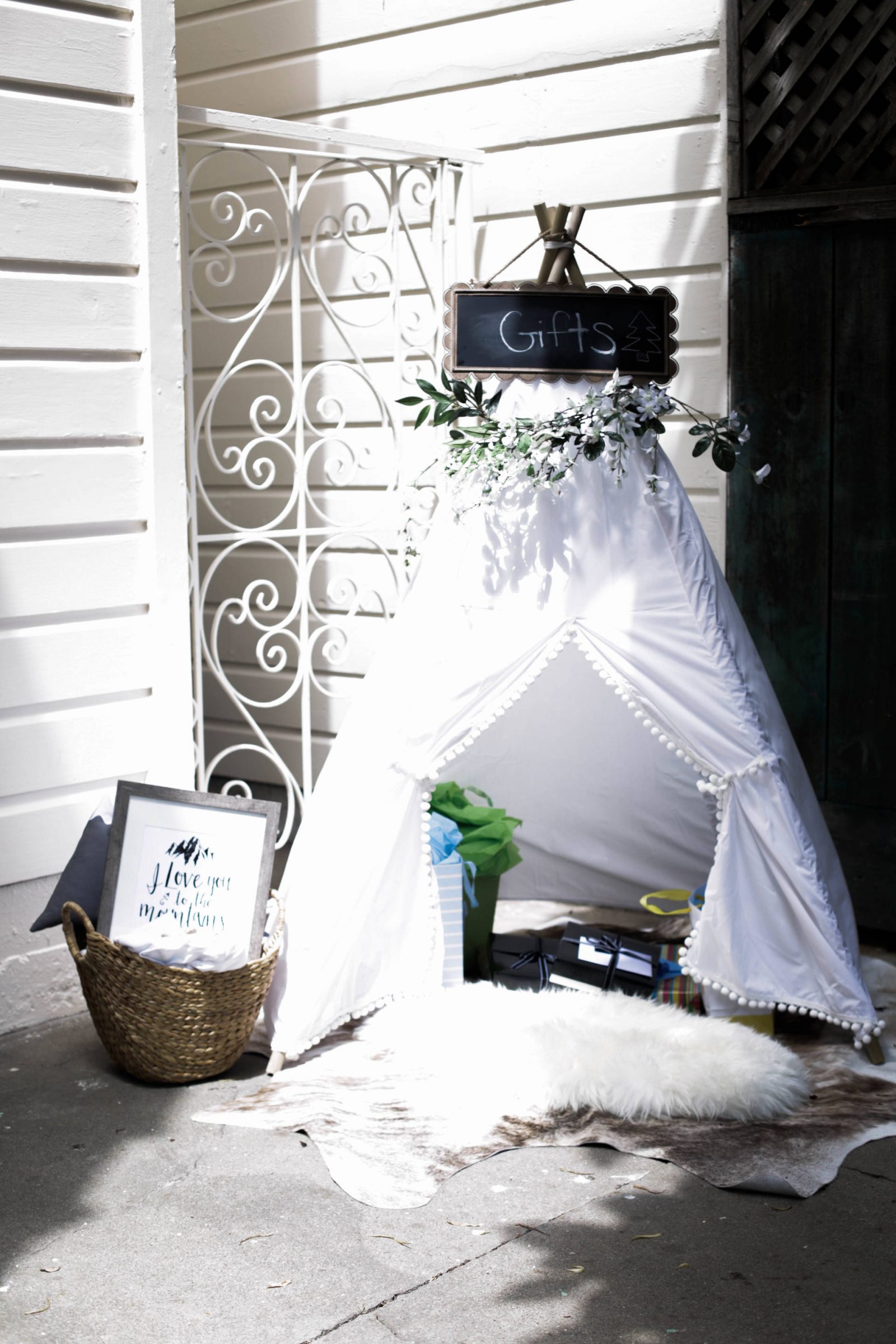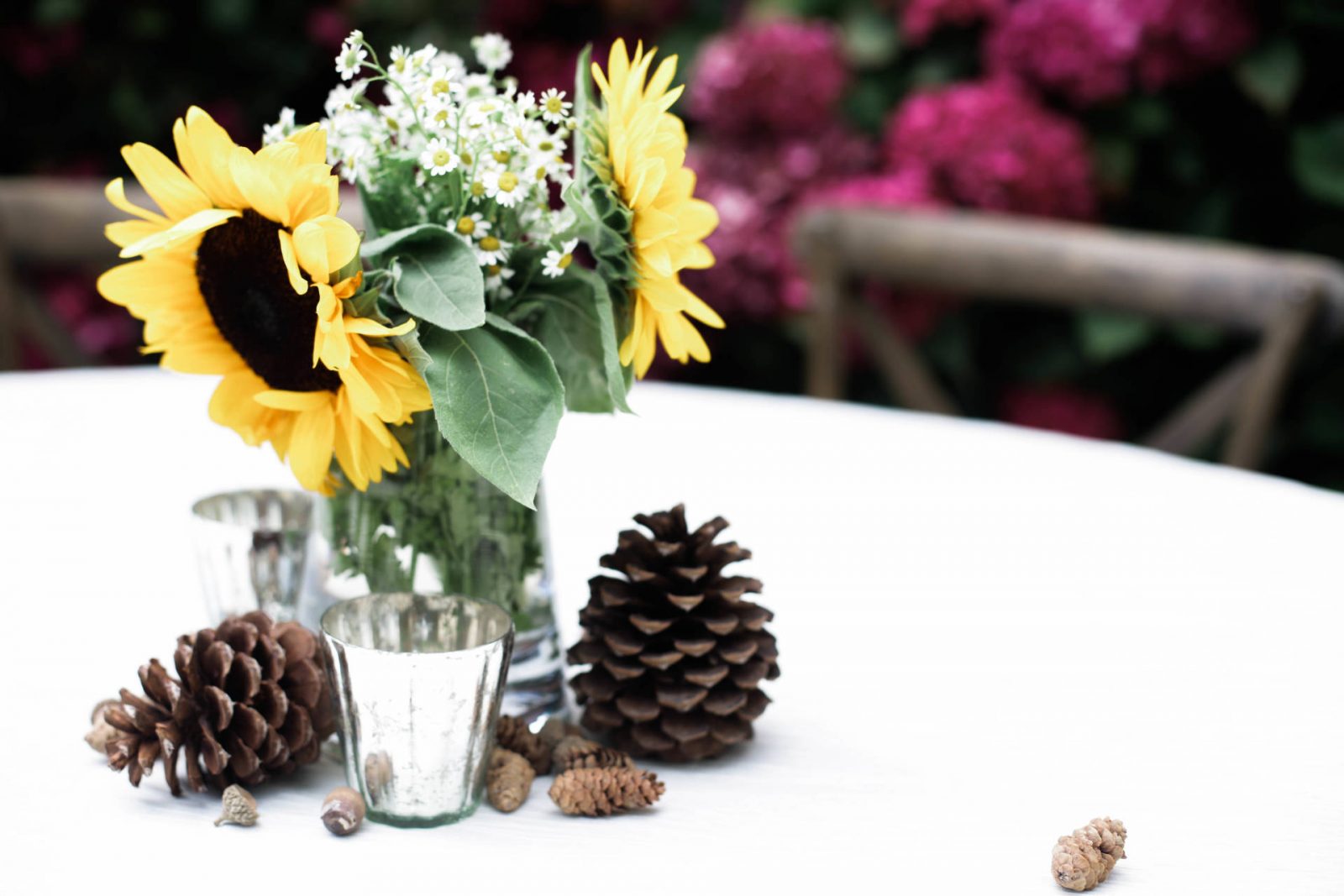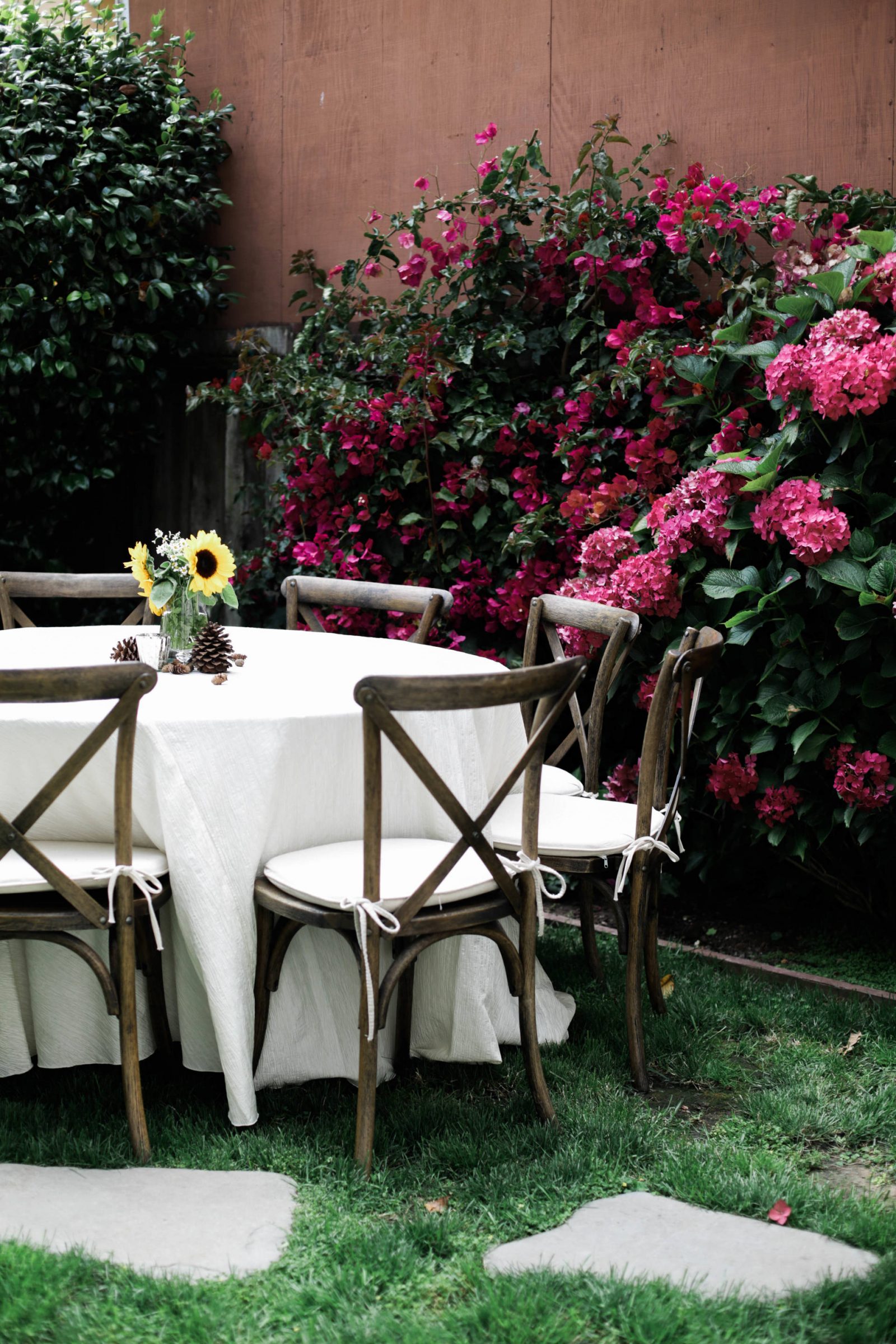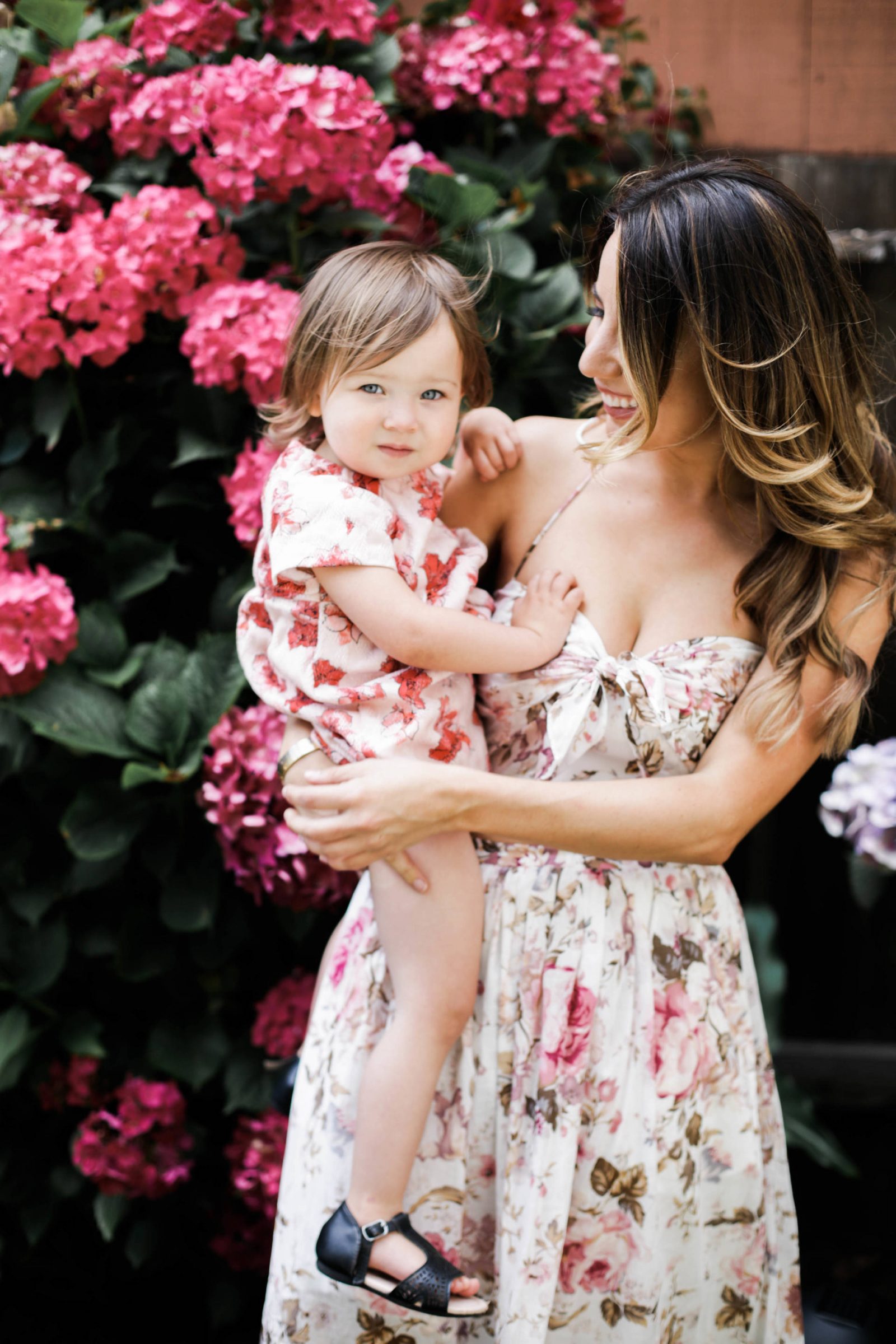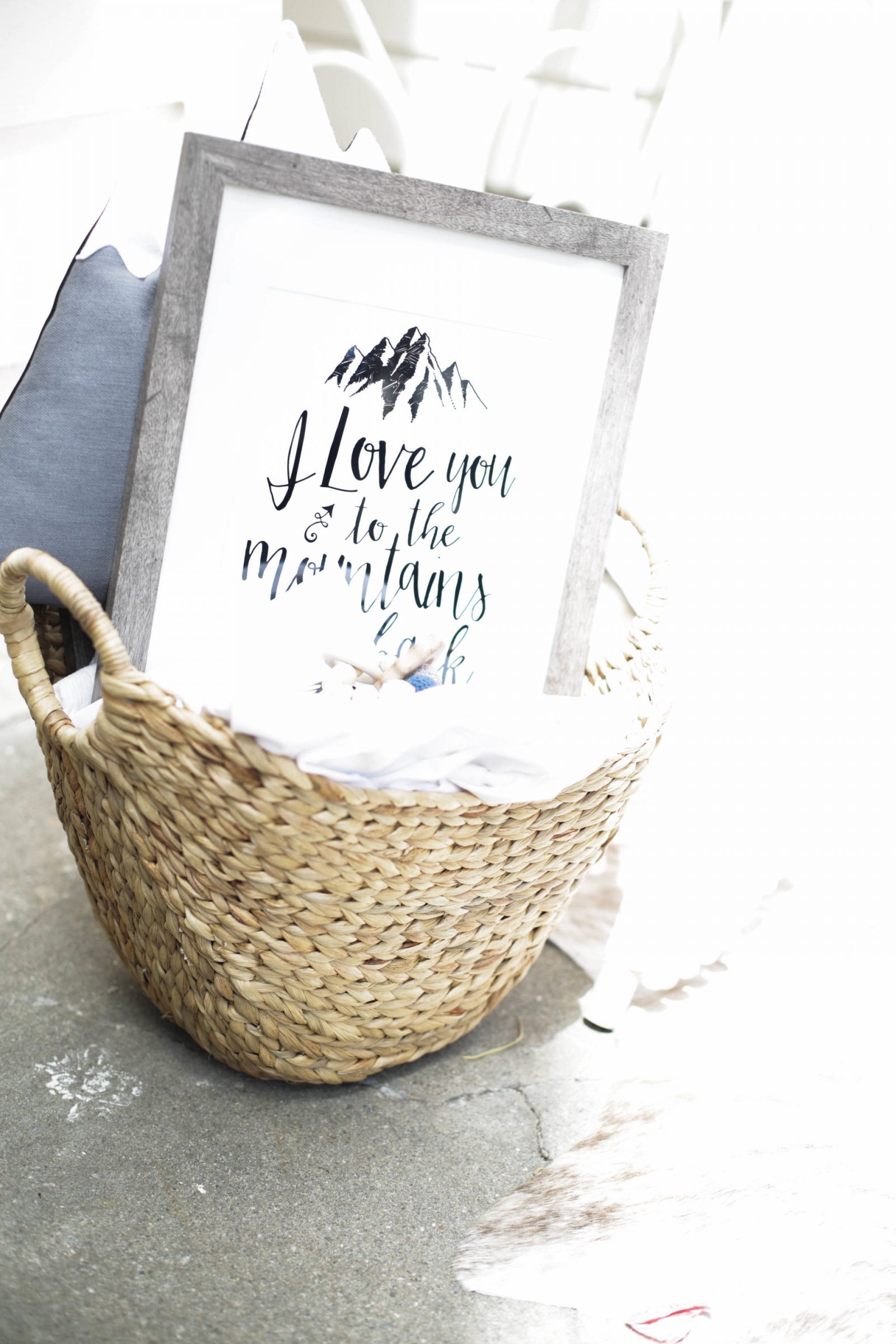 I'm so excited to be sharing all the details of my sister Erica's baby shower with you guys! My older sister Daria and I threw a camping themed baby shower for Erica, and it turned out so  nice! This is Erica's second baby, and it's a boy so we thought the camp theme would be so cute and different!
The baby shower took place during the afternoon so the food consisted of some yummy hors d'ouevres and desserts. We set out a delicious meat and cheese platter and veggies over a navy  blue and white checkered tablecloth for that lumberjack feel (also on the dessert table)! Daria added the baby clothing line to hover over the appetizer table and it added that perfect camping feel (plus how cute are those baby onsies). The dessert table (one of my favorite parts) consisted of all camping themed sweets! Props to Daria for making all of these delicious desserts. I think I had like 10 of those s'mores (and still eating them now)!
We kept the table decor simple and clean by adding sunflowers and pine combs to the center pieces. The pine combs we actually also added on the food tables to give it an outdoorsy feel throughout the whole place. We loved the pine combs because they are so easy to find and were the perfect detail for our theme!
How cute is that white Tepee that I found Etsy! It became an experience for our guests to place there gifts in it. Not going to lie you guys, I hid in there a few times. It was so fun and I felt like a little kid!
Everything looked so good when put together and the shower was a huge success! I am so beyond ecstatic for Ella (my beautiful niece in the picture) to become a big sister to her baby brother. I love playing and being around Ella so I cannot wait until Erica welcomes her baby boy into this world!
P.S. To see more the outfit I wore visit my blog post here.
Also, feel free to me any questions on the party planning and decor!
Photography: Andrea Posadas