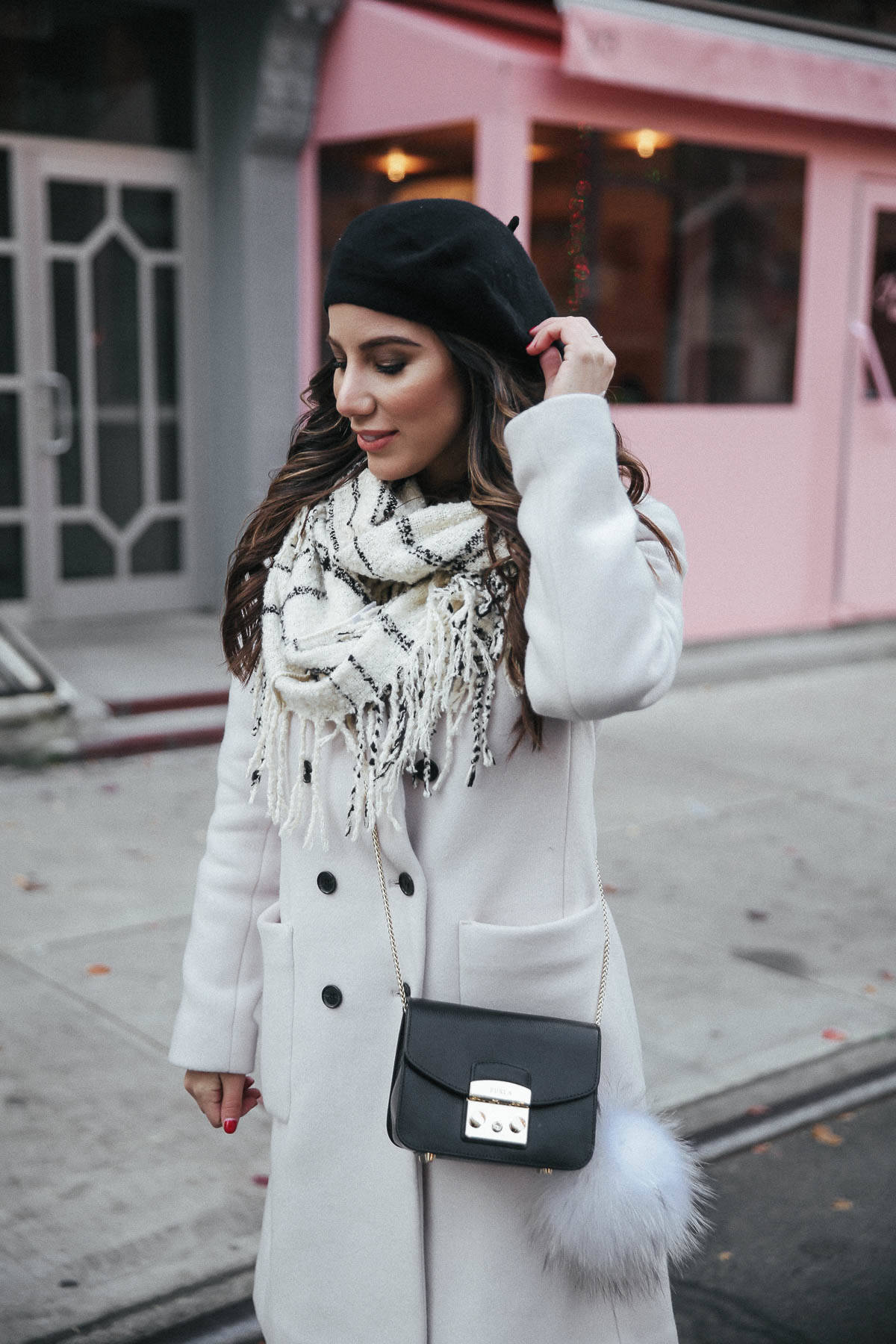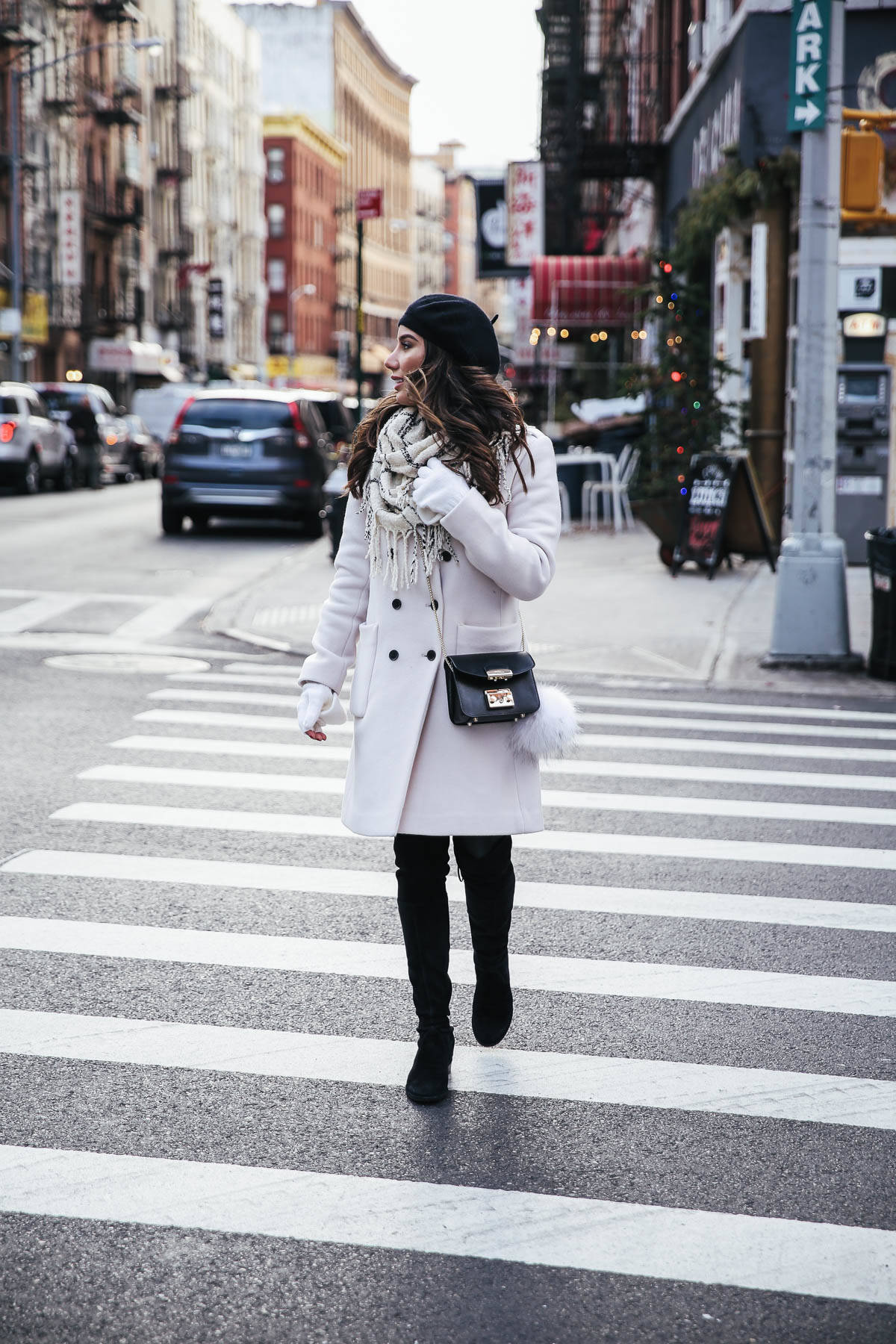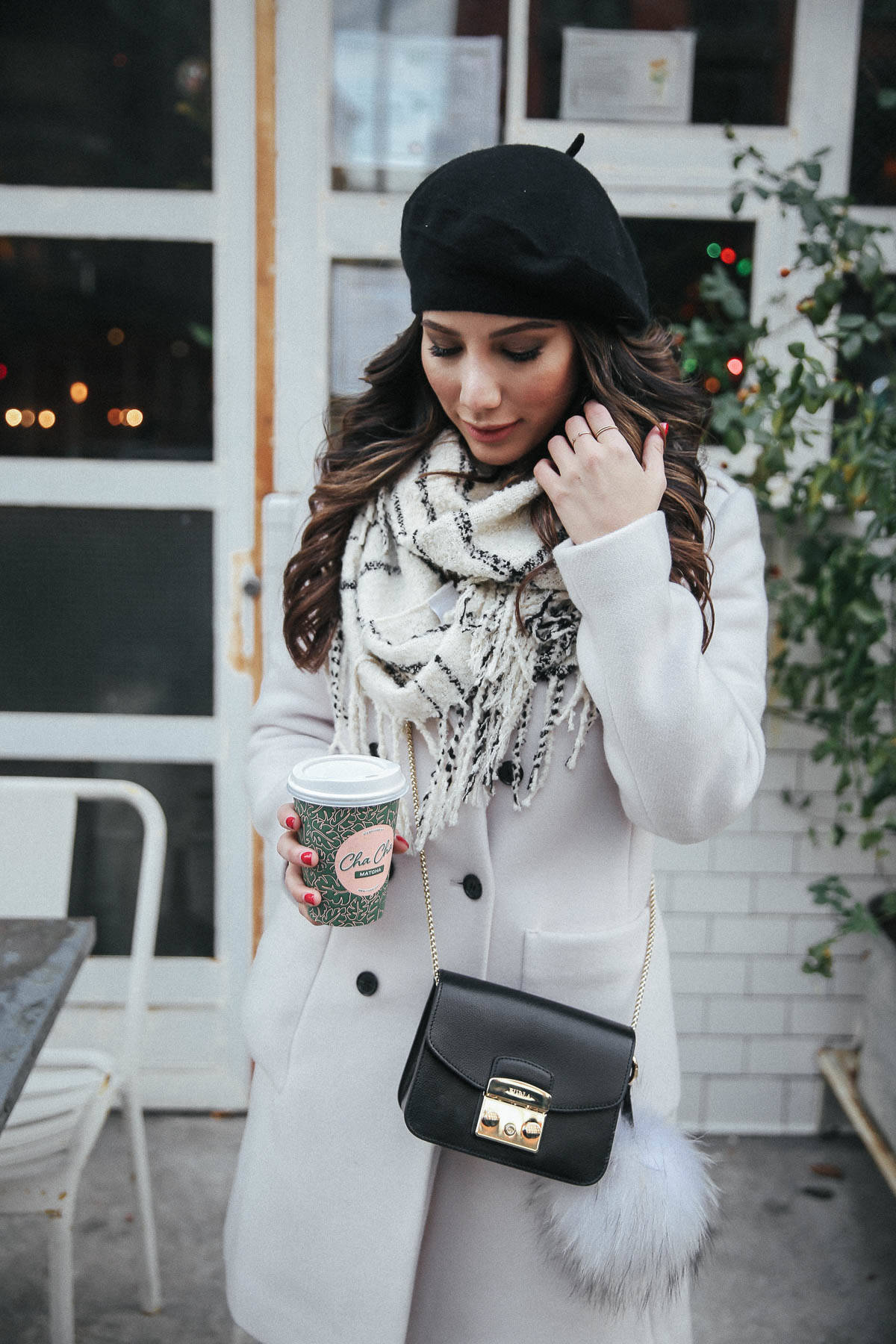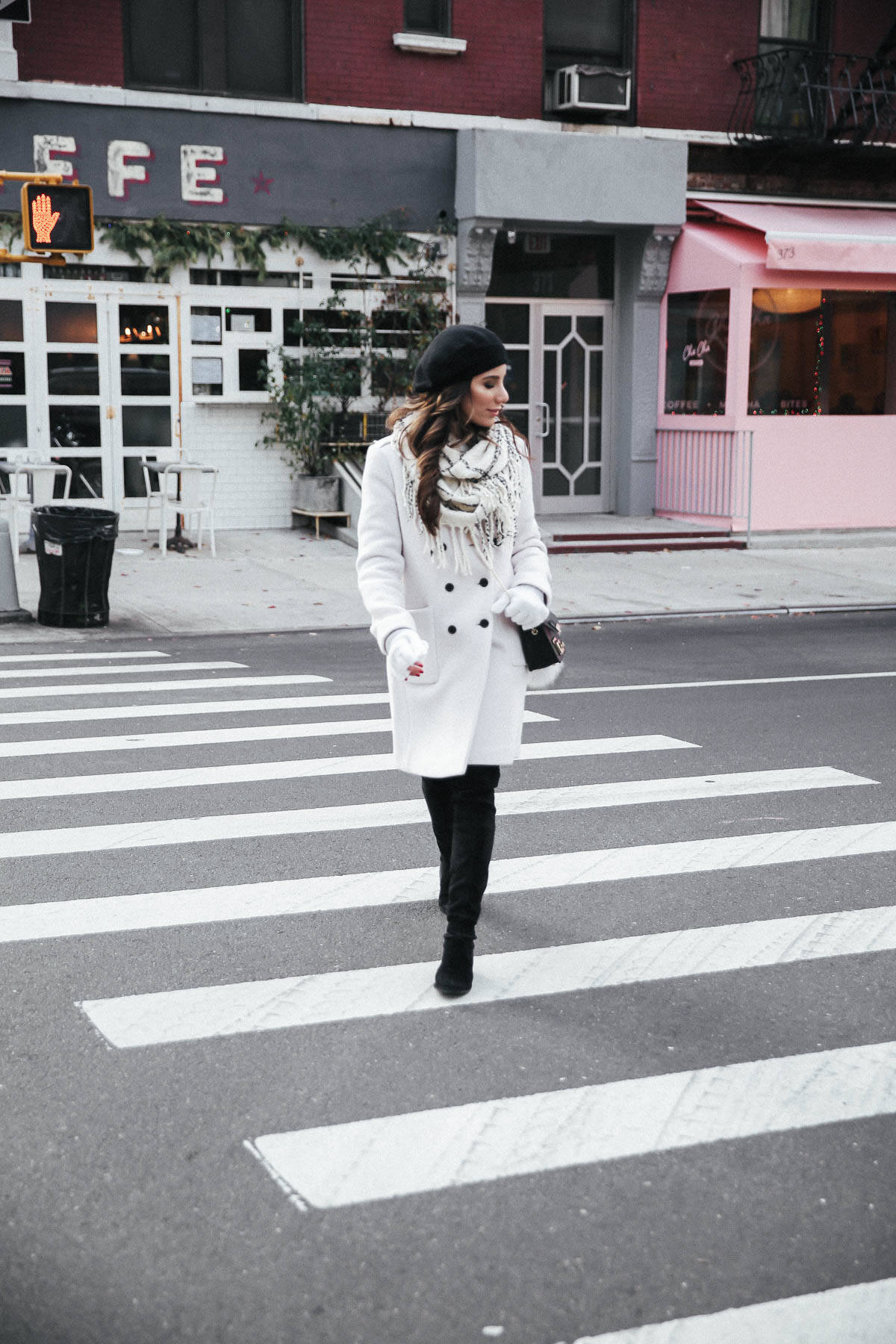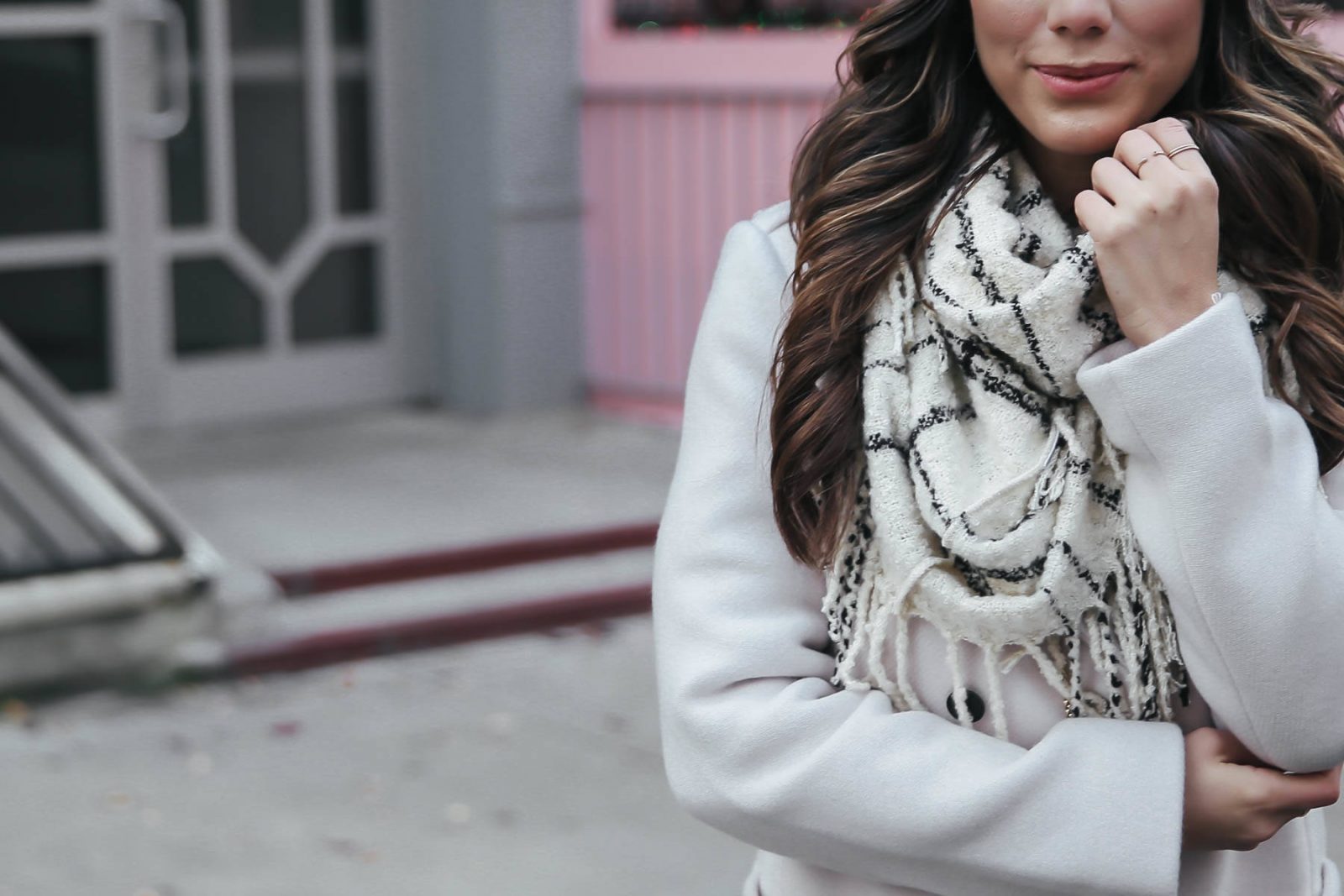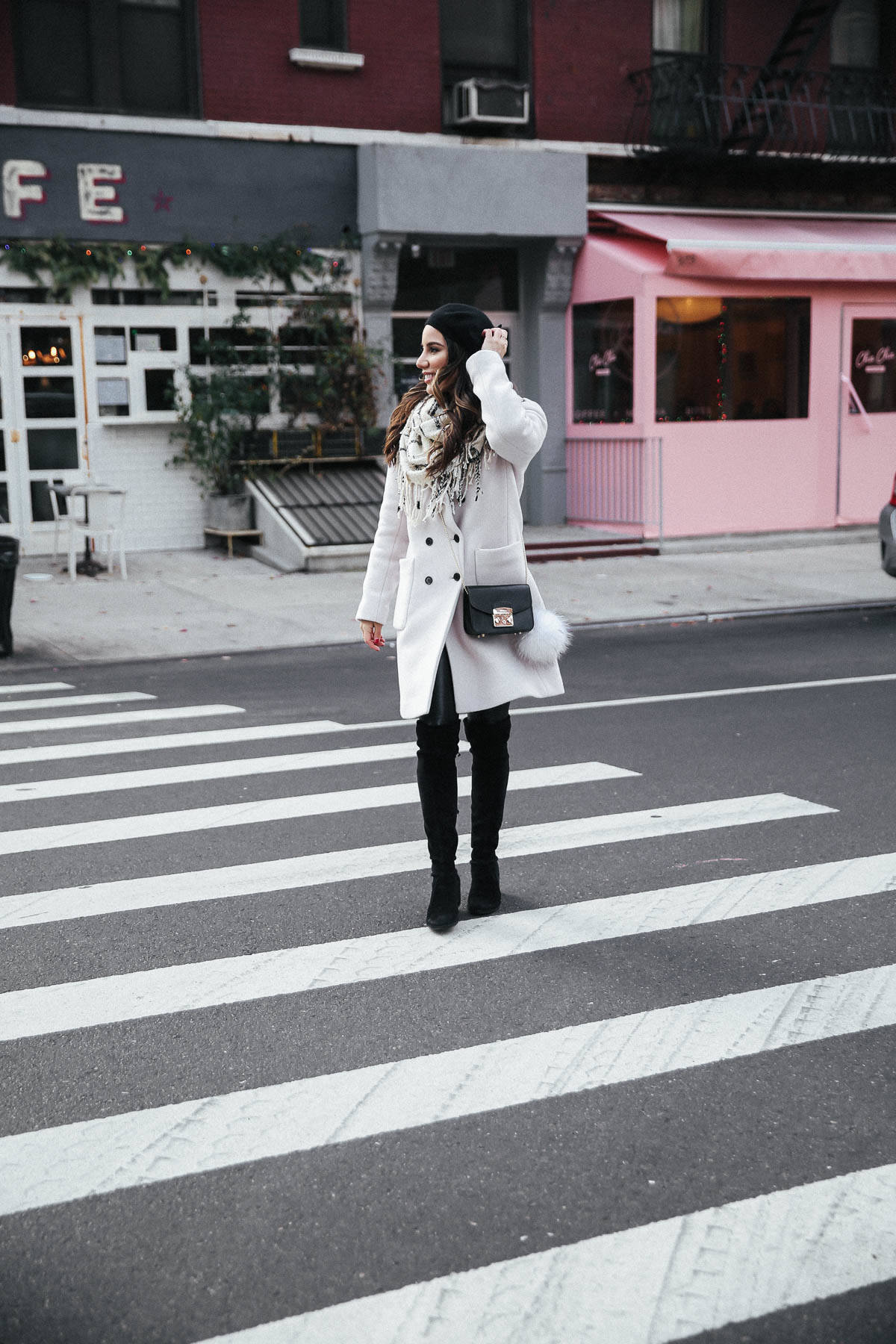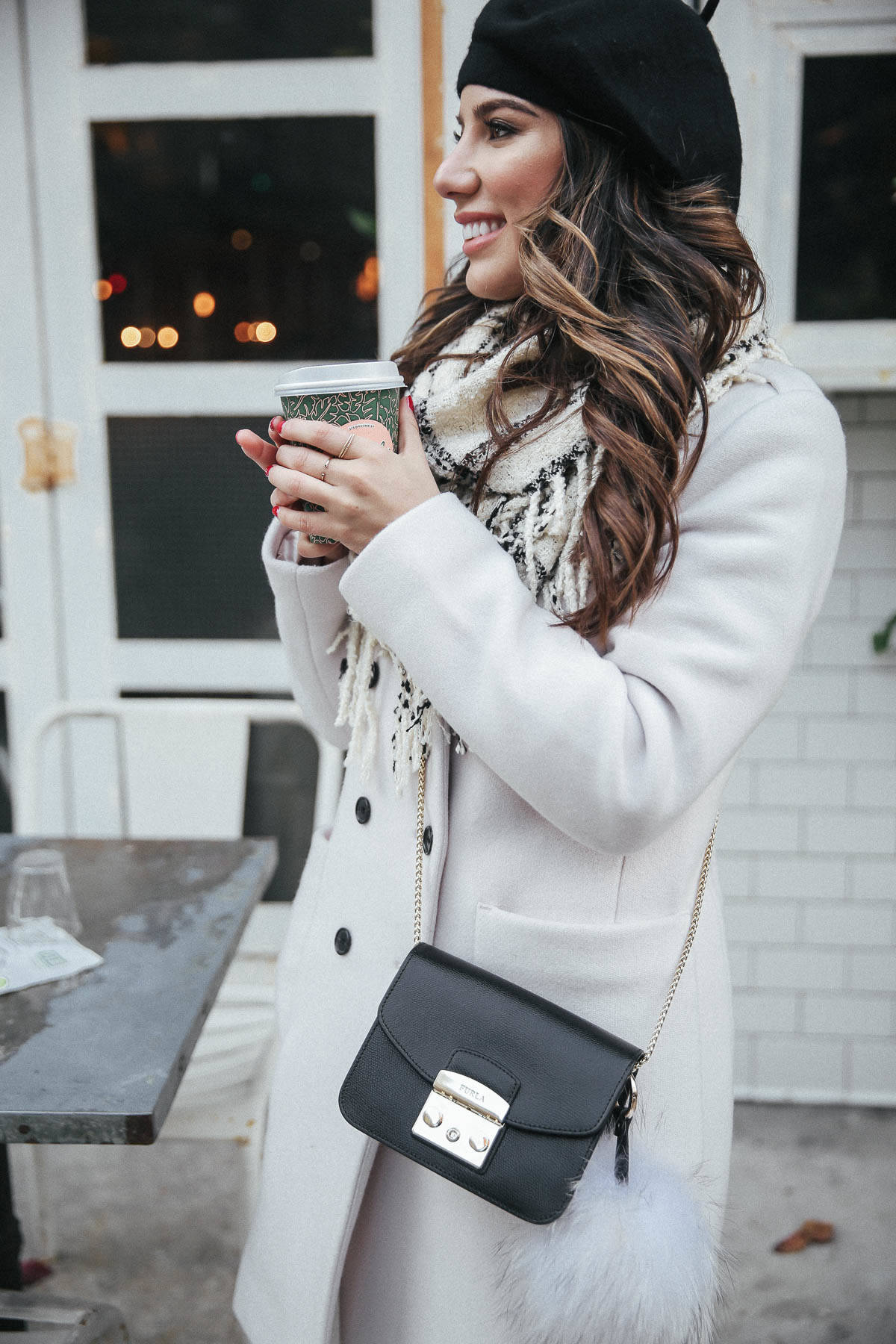 Coat: Club Monaco, Leggings: Aritzia (similar here & here), boots: Stuart Weitzman, Bag: Furla, Beanie: Urban Outfitters (similar here), Scarf: Anthropologie (similar here)
Don't be fooled by my smiling face in the pic guys, I was actually freezing my tush off! This was the first outfit I was wearing when I landed New York, and I couldn't have been more happy that I wore this whole ensemble. When people tell you it's going to be freezing somewhere you go to travel, I would take them seriously because I definitely came prepared for the  frigid weather!
Packing for N.Y in the winter is all about warmth, but you can still look cute while dressing for extremely cold weather. With how cold it was on my trip, a scarf, beanie, coat and boots are a must have, otherwise be prepared to want to say inside the whole time. When it comes to coats, a lot of people tend to try and stray away from too colored hues and lean towards the staple colors like black, ivory and grey, but I say don't be afraid to go a different way. Now I don't mean go too bold like a neon color or anything but something a little different than the ordinary. I chose this light blush coat from Club Monaco exactly for that reason! I did bring my other staple coats but this one easily became a staple as well. The light blush tone can match with so many other accent colors and here I decided to match it with black and ivory/white tones.
I will be headed to N.Y again for Fashion Week in February, and you bet I'll be bringing this coat along with my many others to bare the cold! Can't wait to head over there again though and see the shows!
Photography: Andrea Posadas