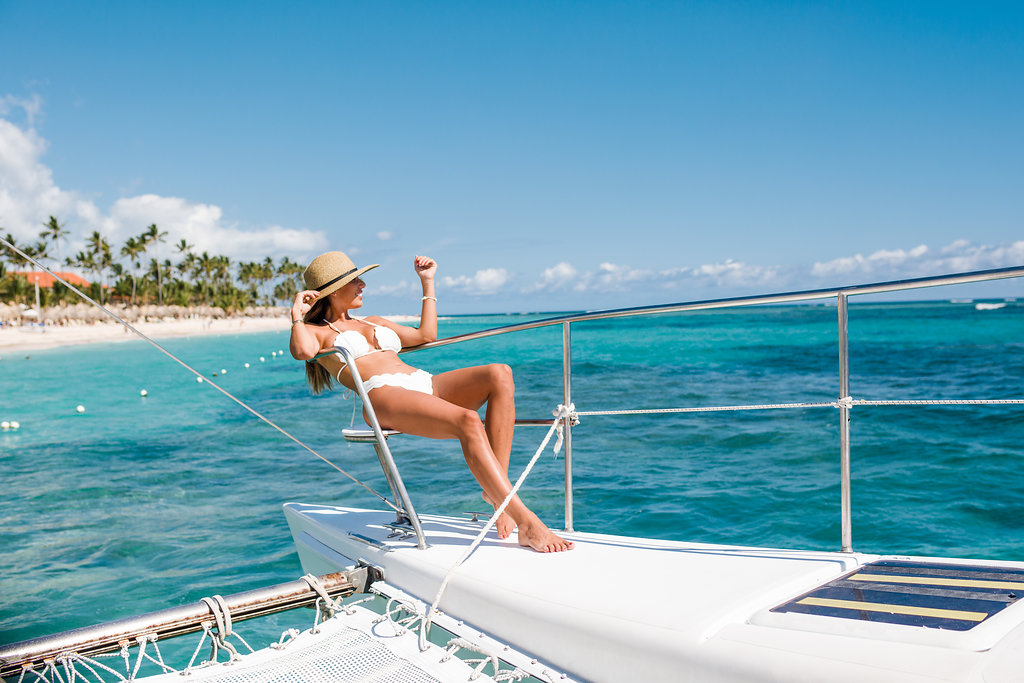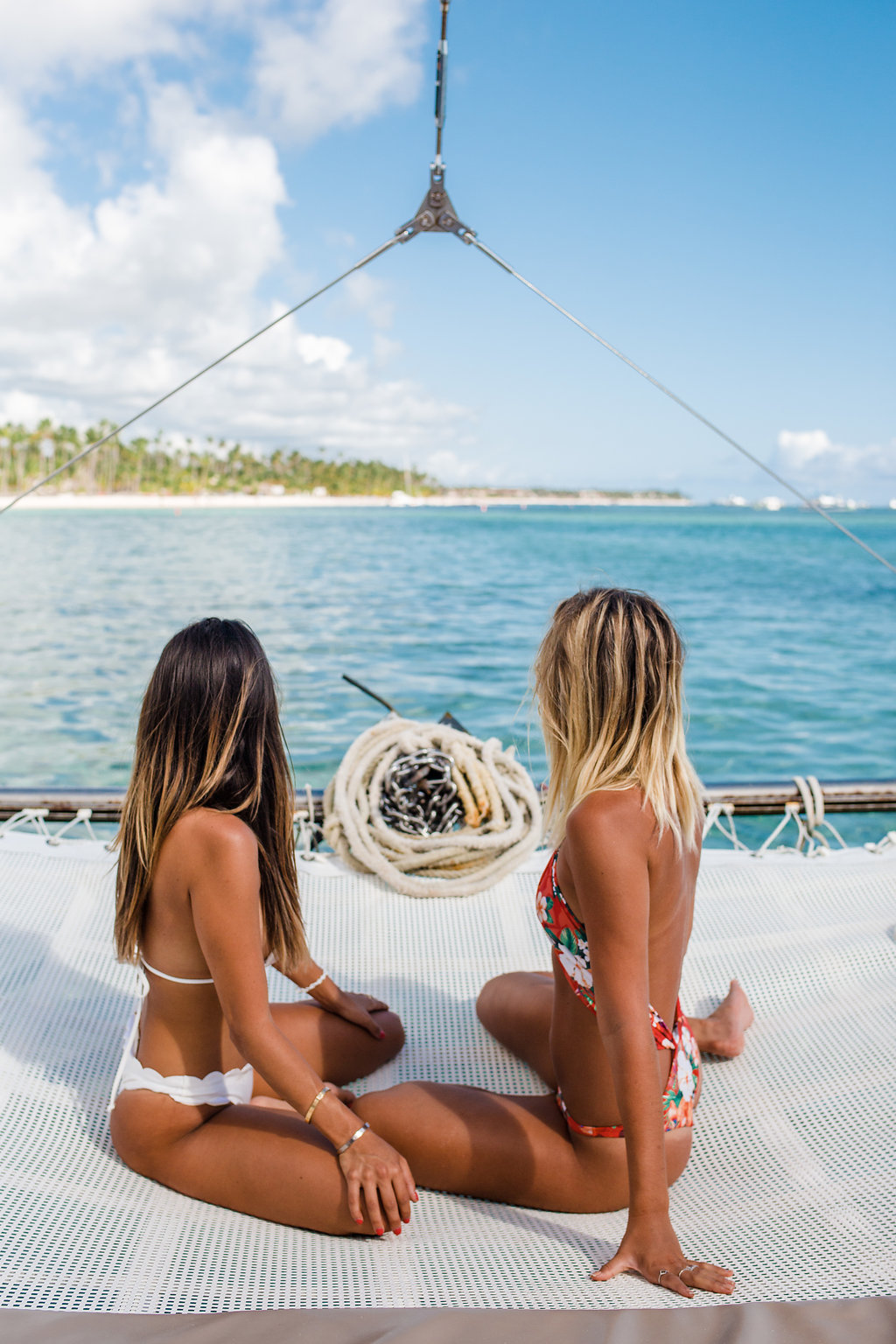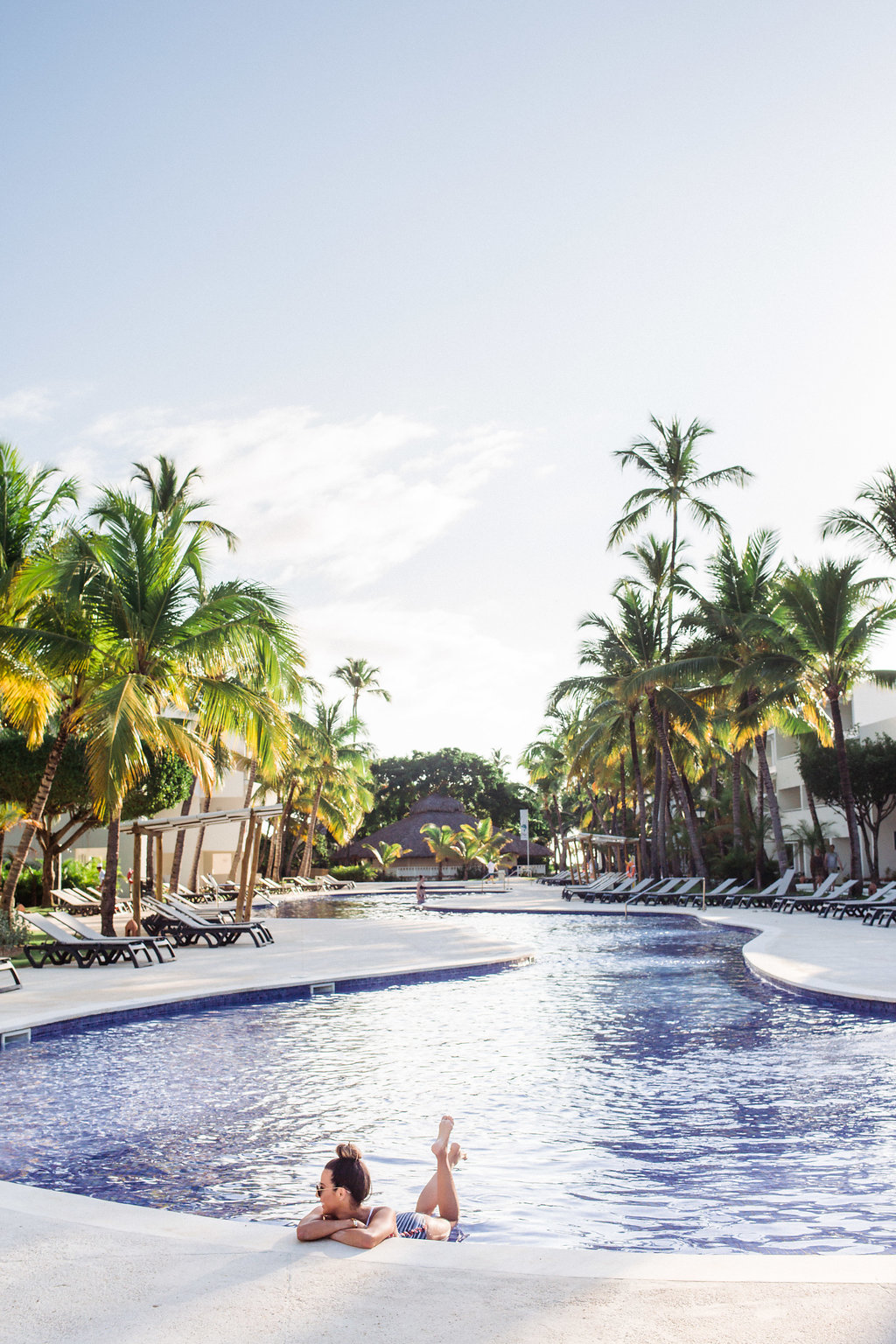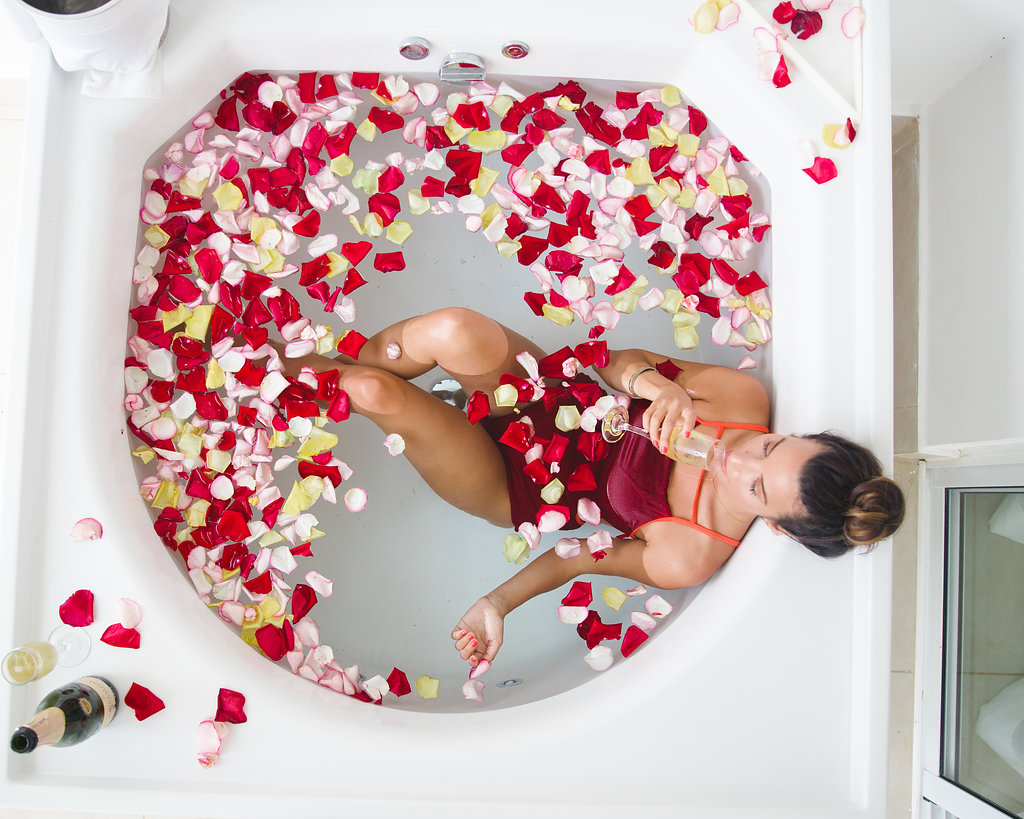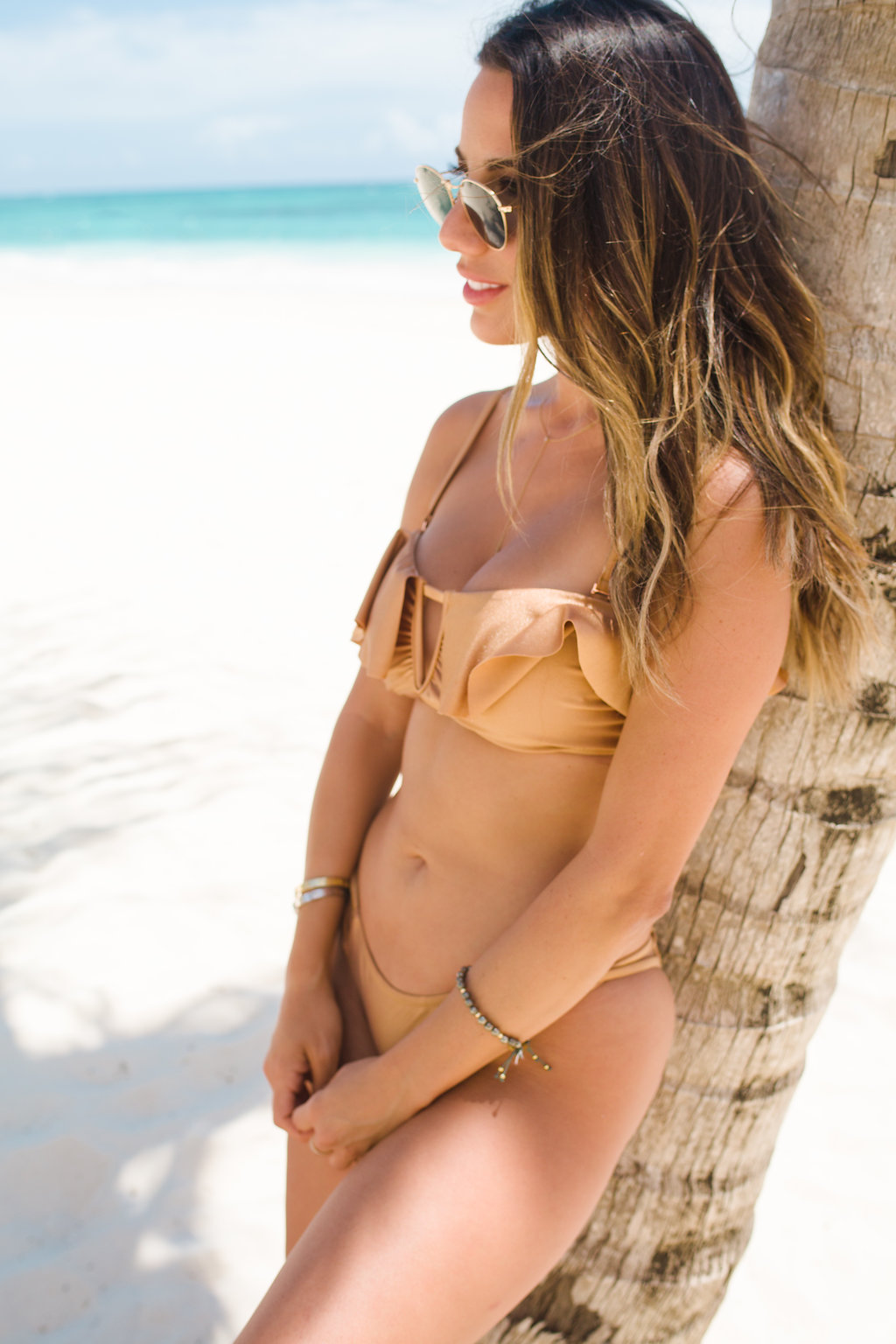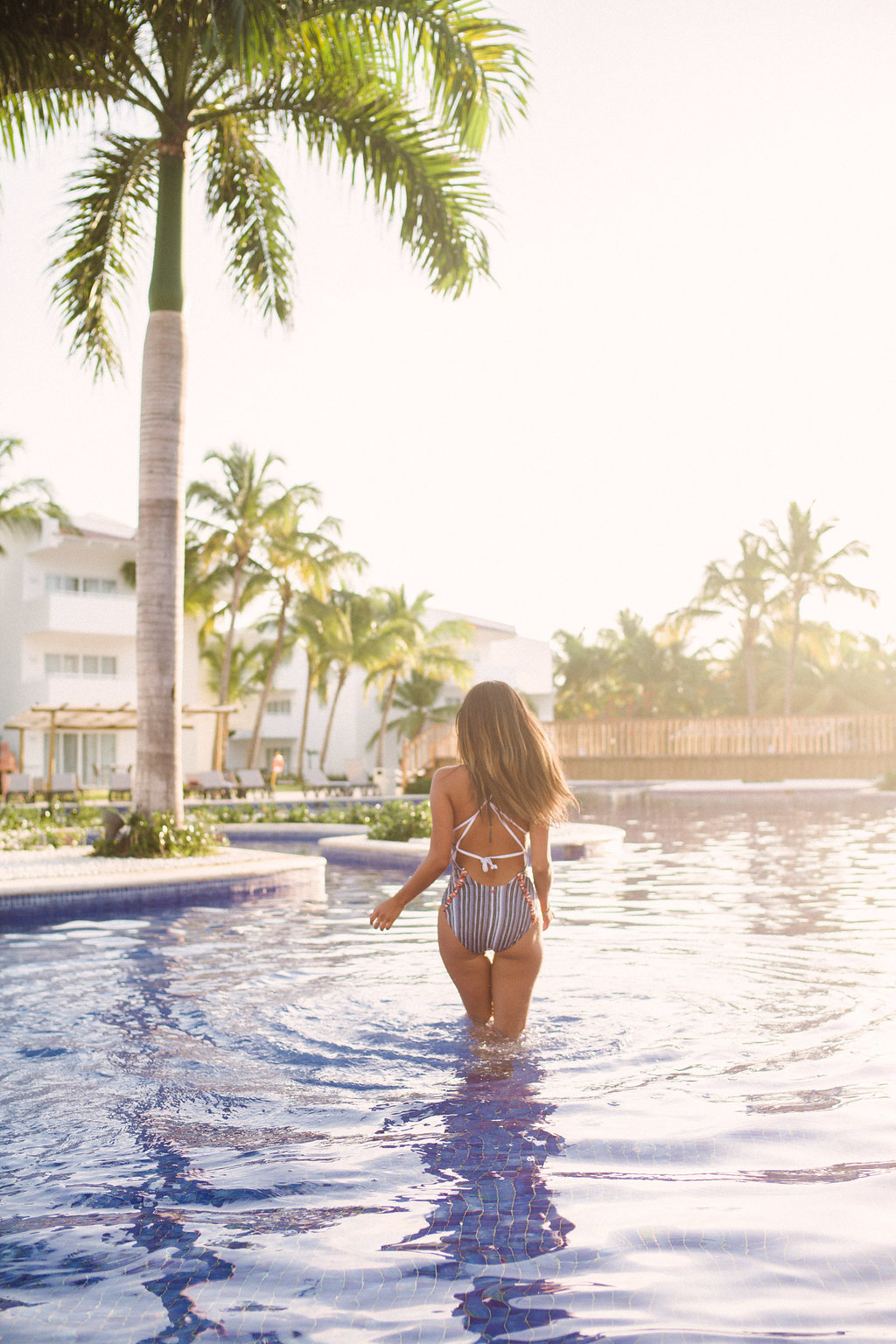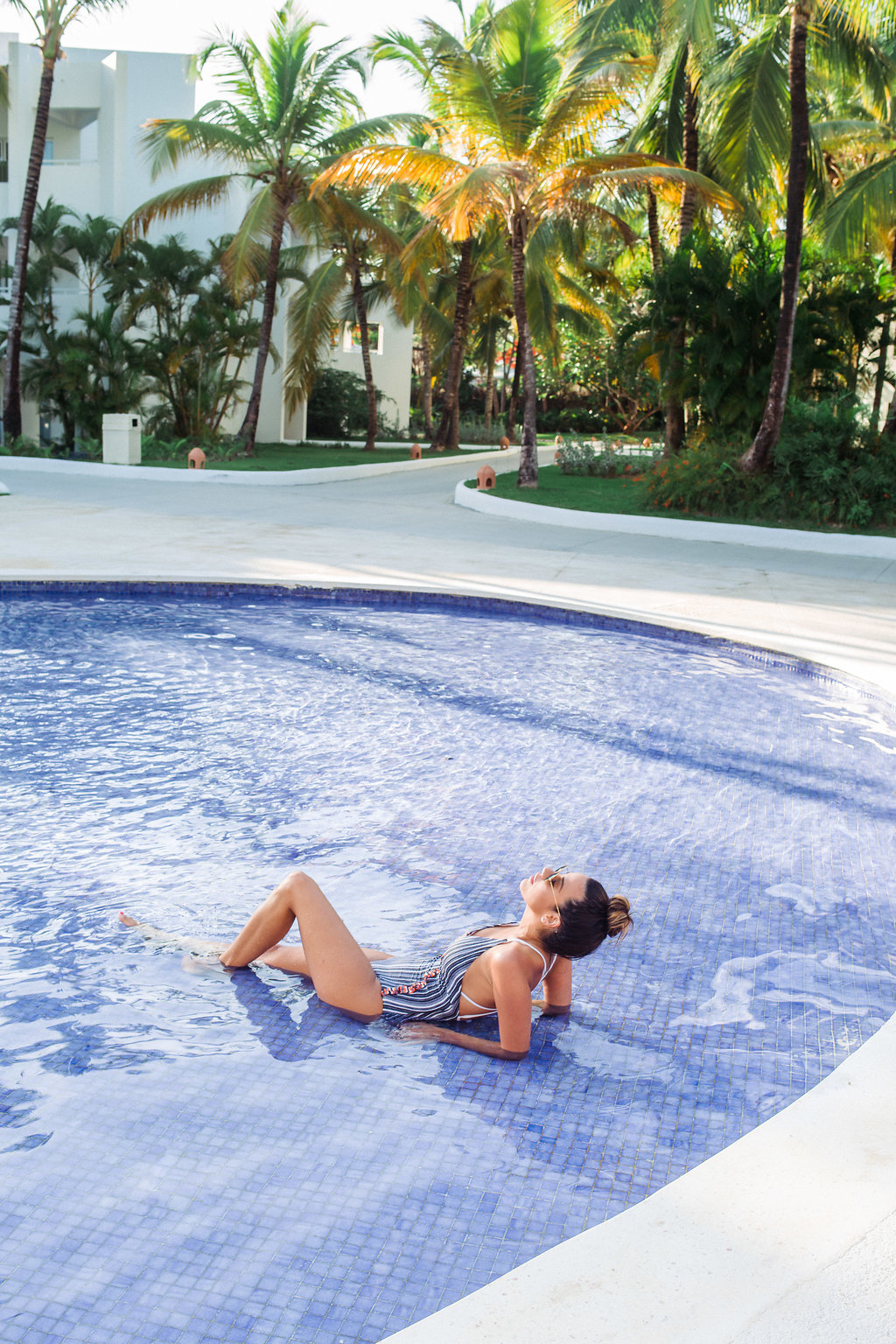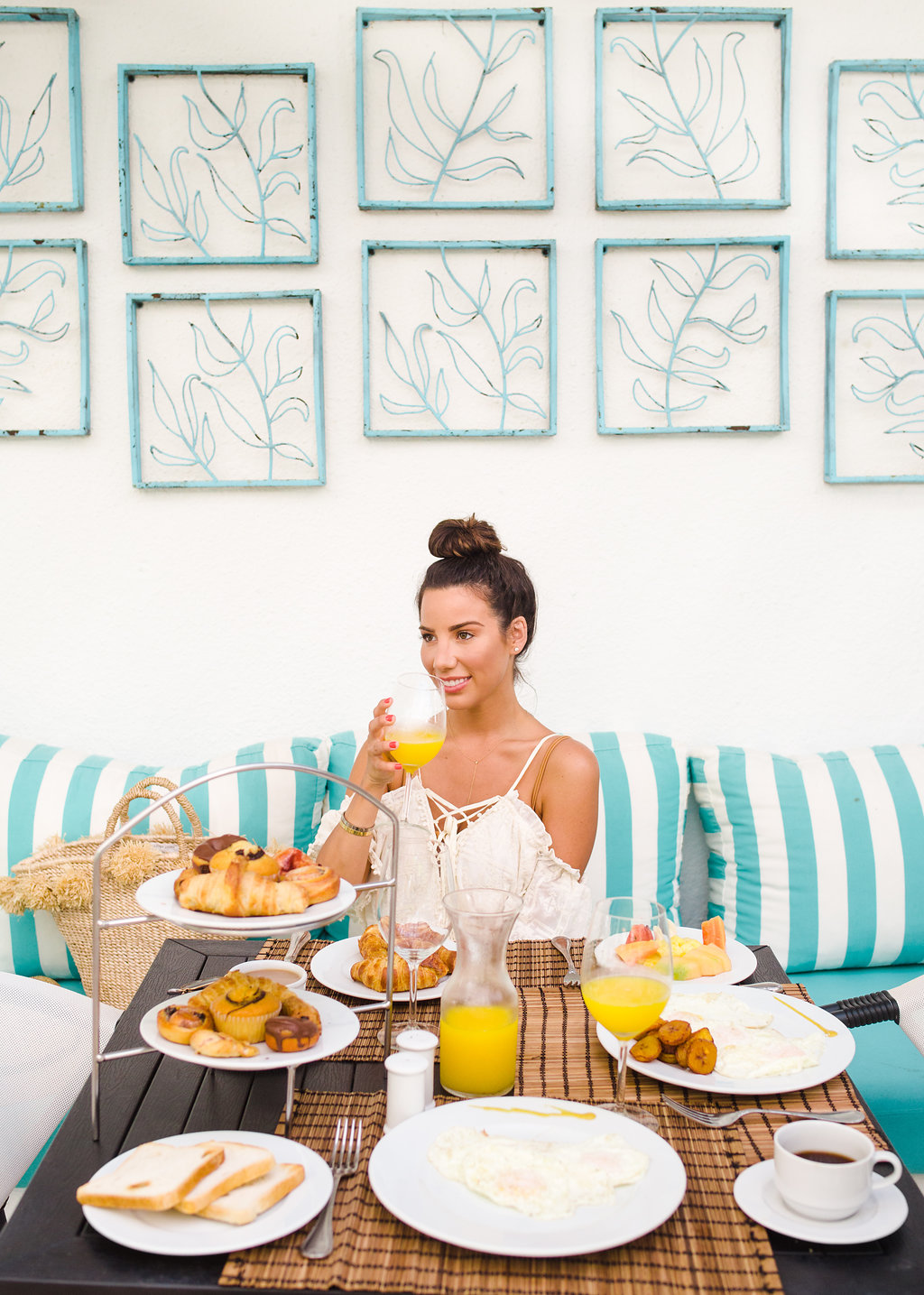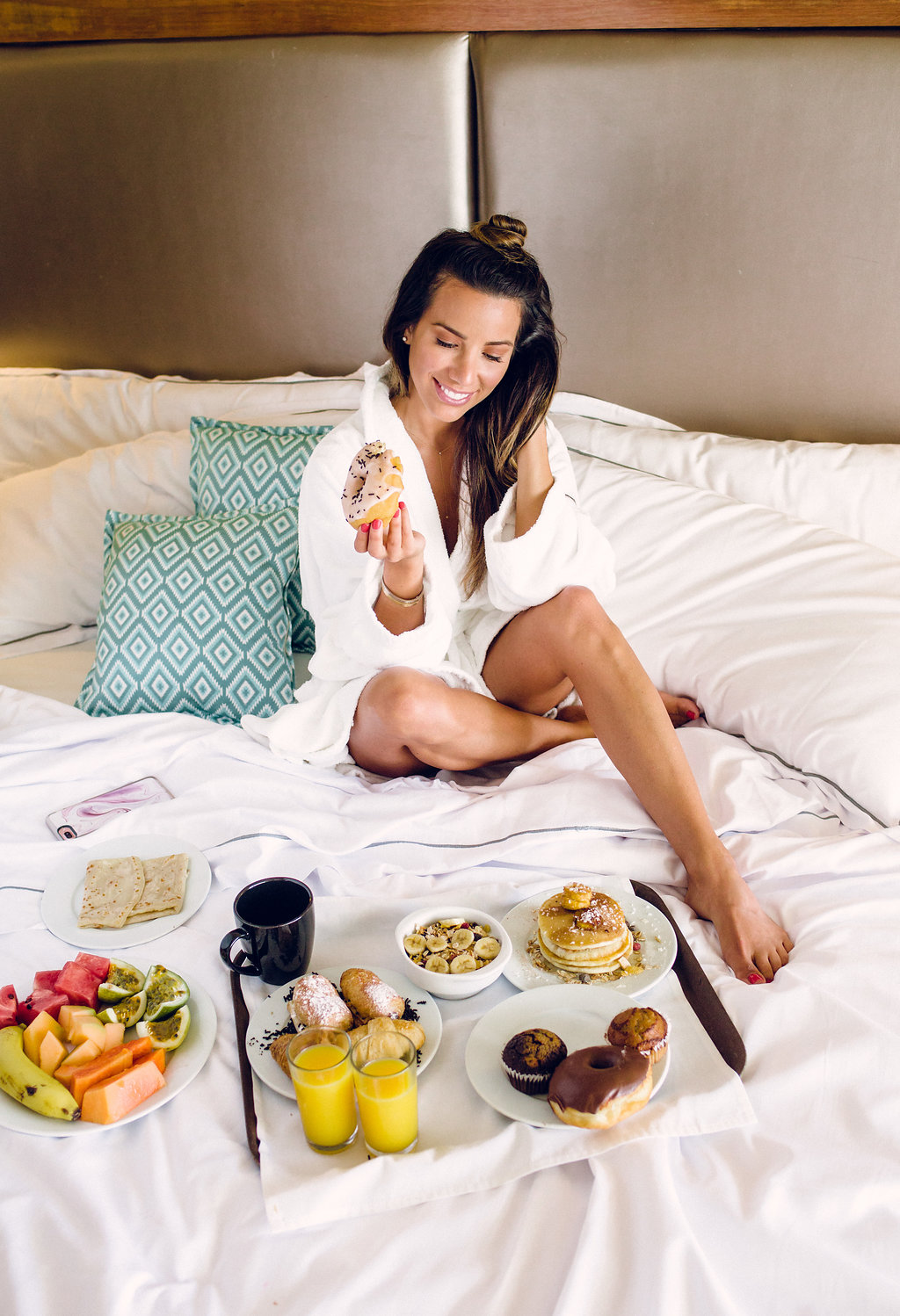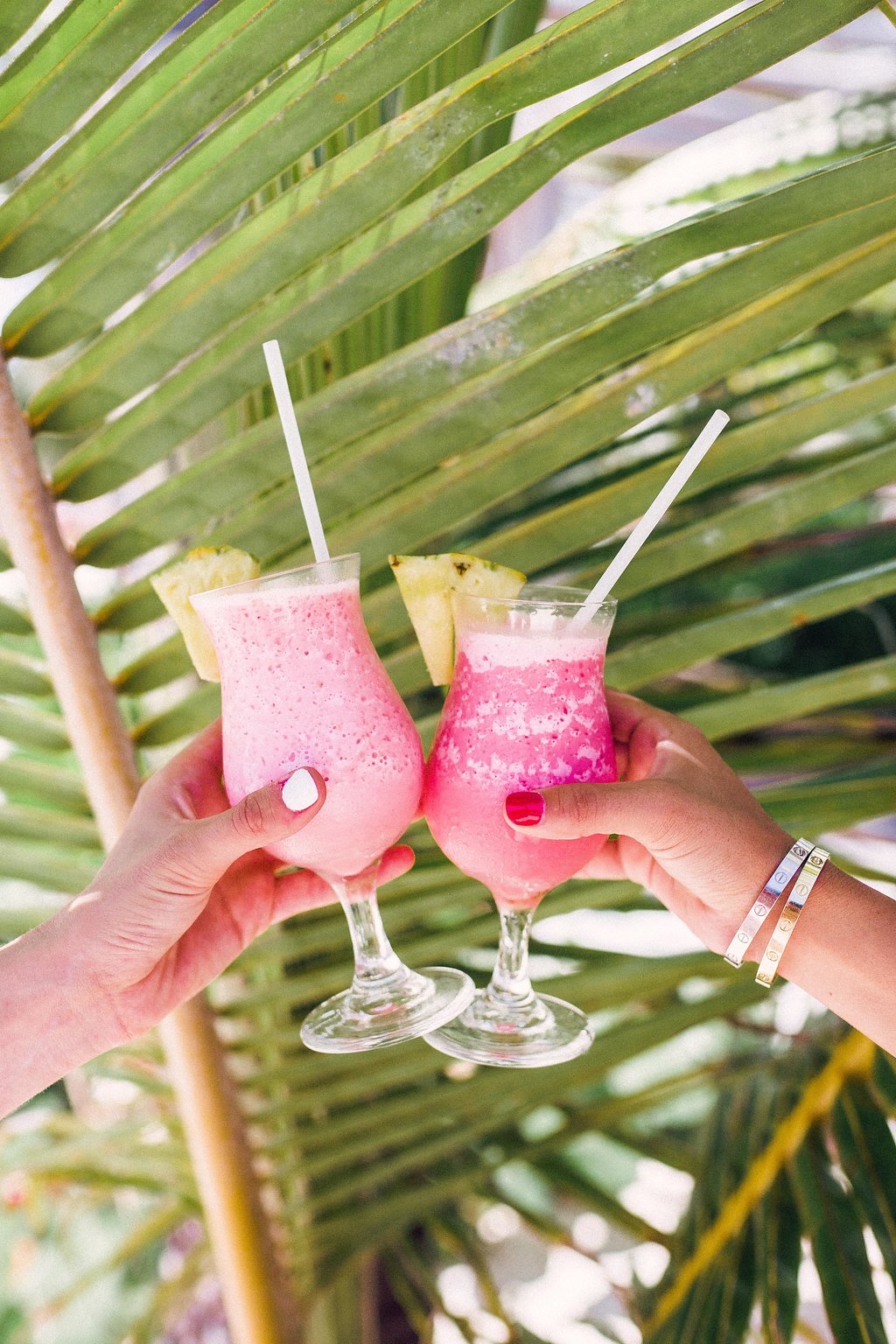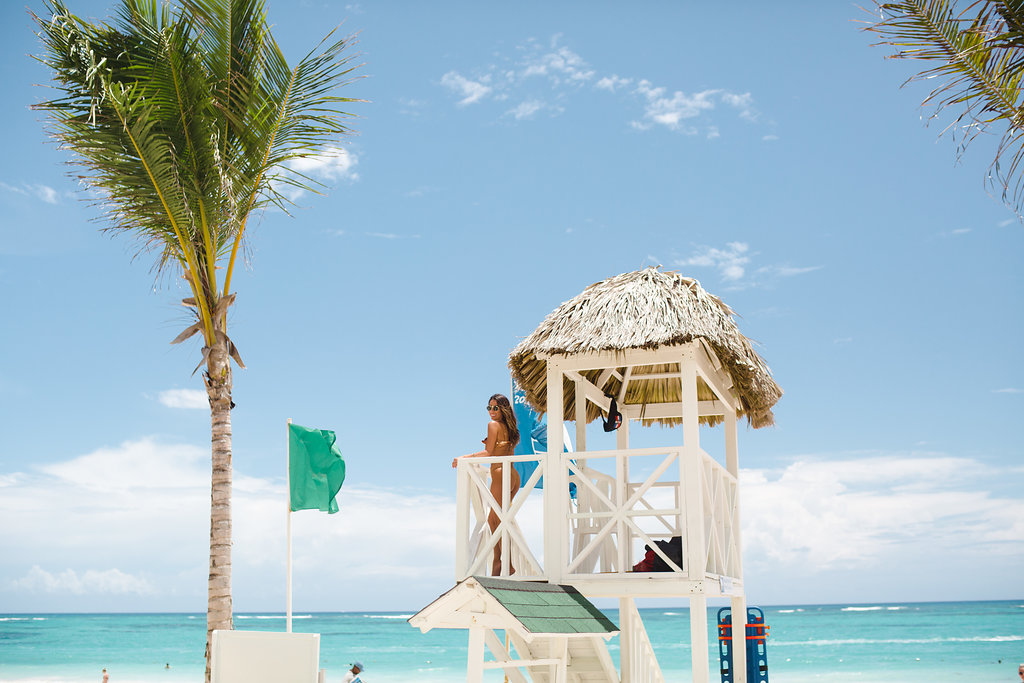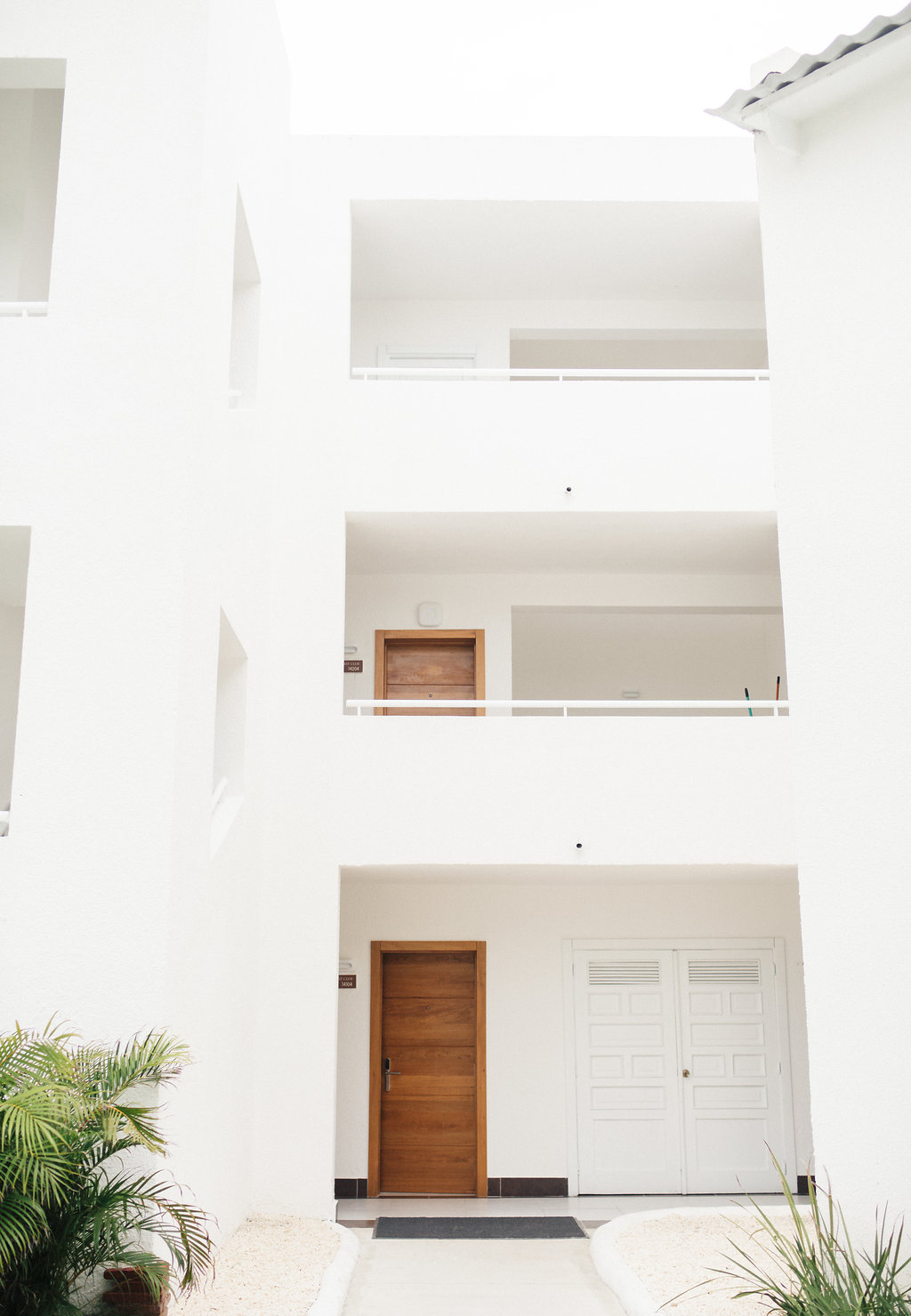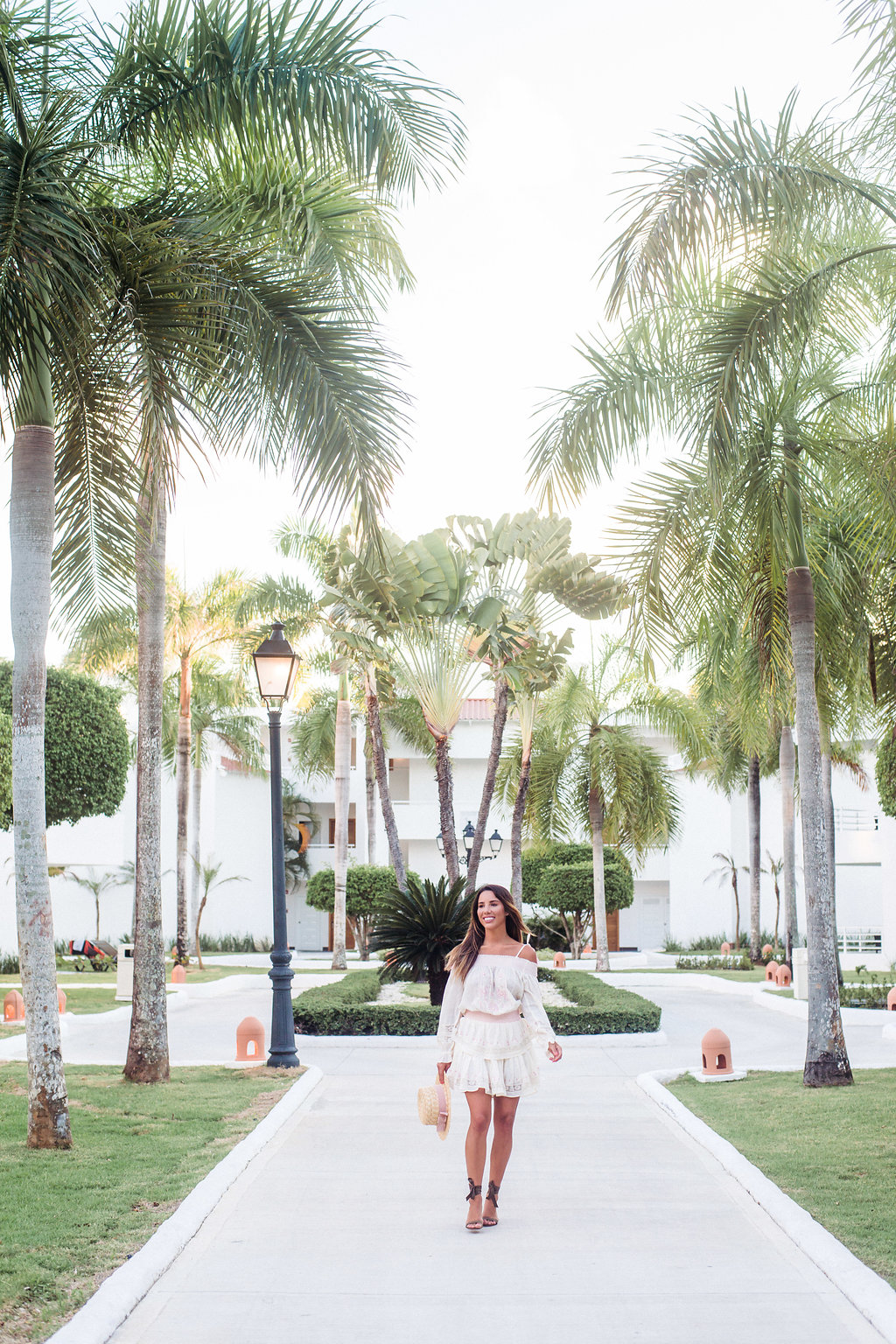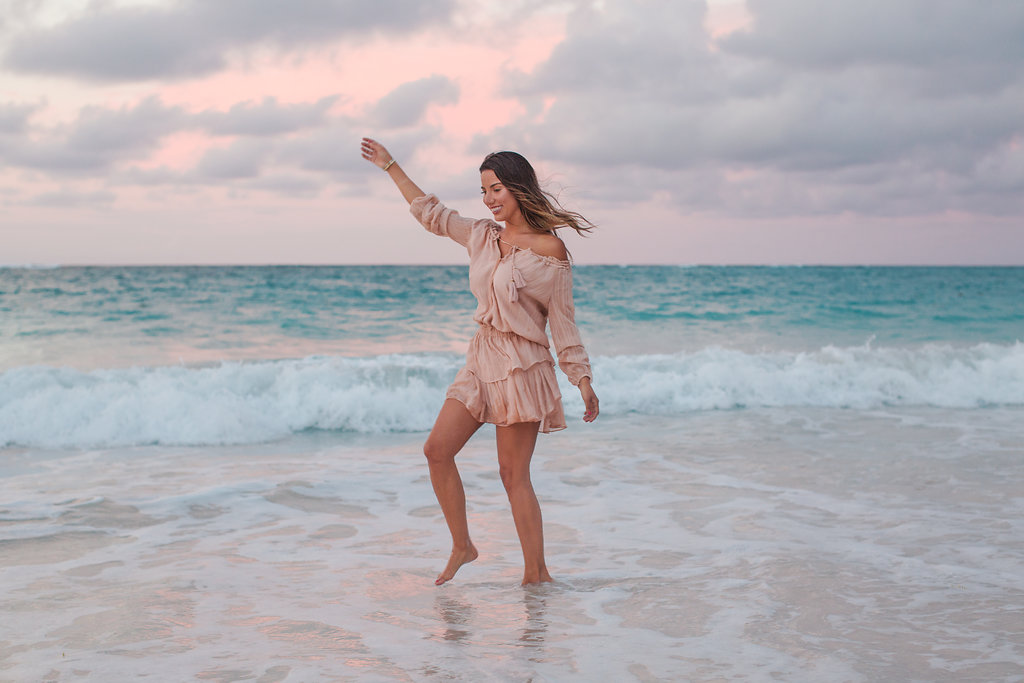 If you guys have been following me for some time you might remember me going on an epic trip to the Dominican Republic with Barcelo Stories back in May.  I stayed the sprawling Occidental Punta Cana for an entire  week! It was my first time going to the Dominican Republic and I completely fell in love with it. Not only was the hotel insanely gorgeous, but I fell in love with the country too. They had some of the most gorgeous sunsets I have ever seen in my entire life!
I truly can't say enough about the gorgeous hotel The rooms were super spacious and all brand new! All of the restaurants on the property were incredible. And can we talk about the pools? I was so obsessed and am already planning a trip back.
I definitely recommend renting a boat for a day to explore the gorgeous Dominican Republic. The water is so beautiful, it's hard to even put into words. The trip just so happened to fall on my birthday week, and it was the perfect place to ring in my 28th year. The occasion definitely called for some champagne! I loved visiting the Dominican Republic so much. The people are wonderful, the hotel was perfect and can we talk about the beaches?! It was such a nice and relaxing trip, I just packed sun dresses and swimsuits; that is my kind of vacation! Photos weren't enough to justify how gorgeous this place was, so I created a video so you can see everything I got to experience while I was there.