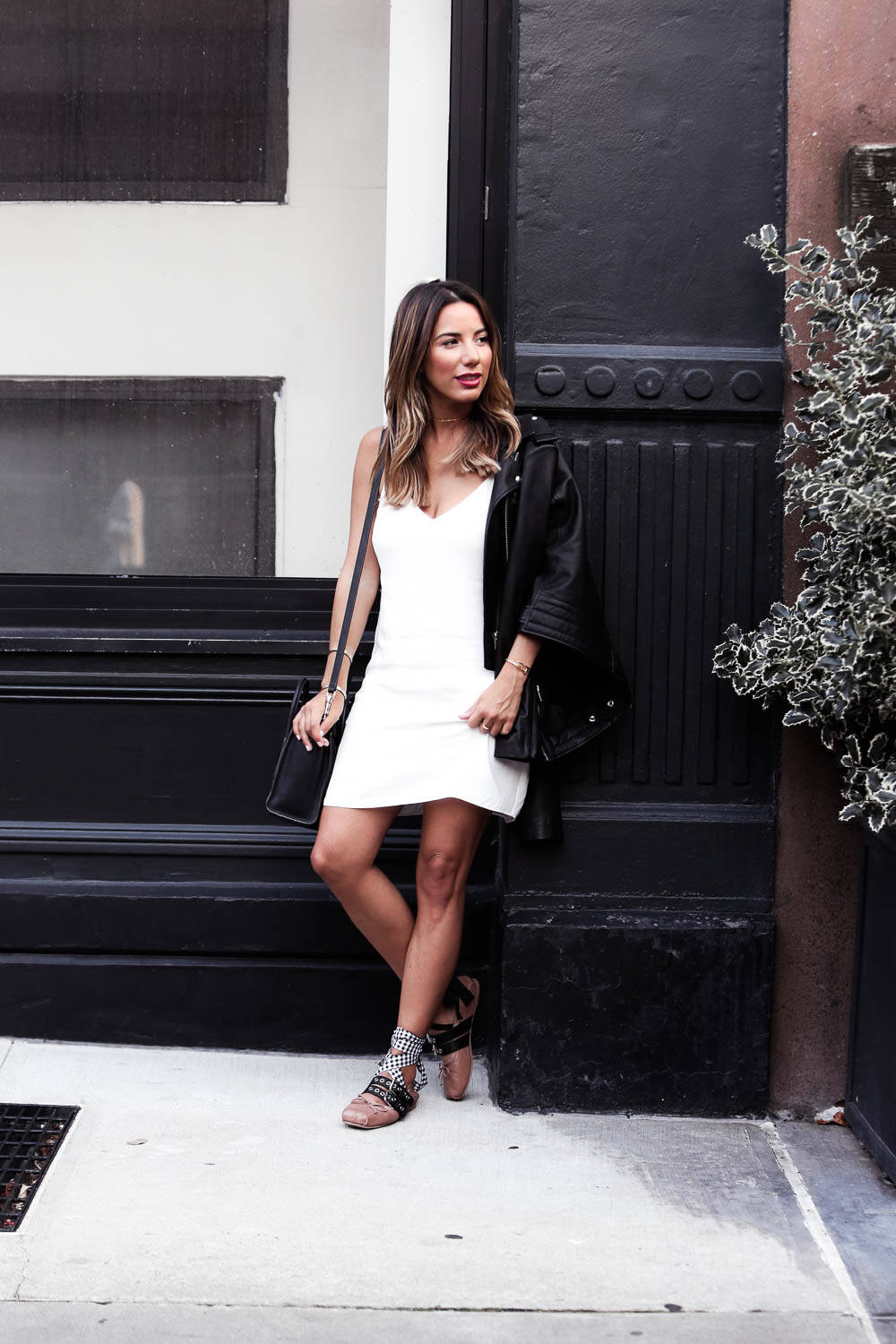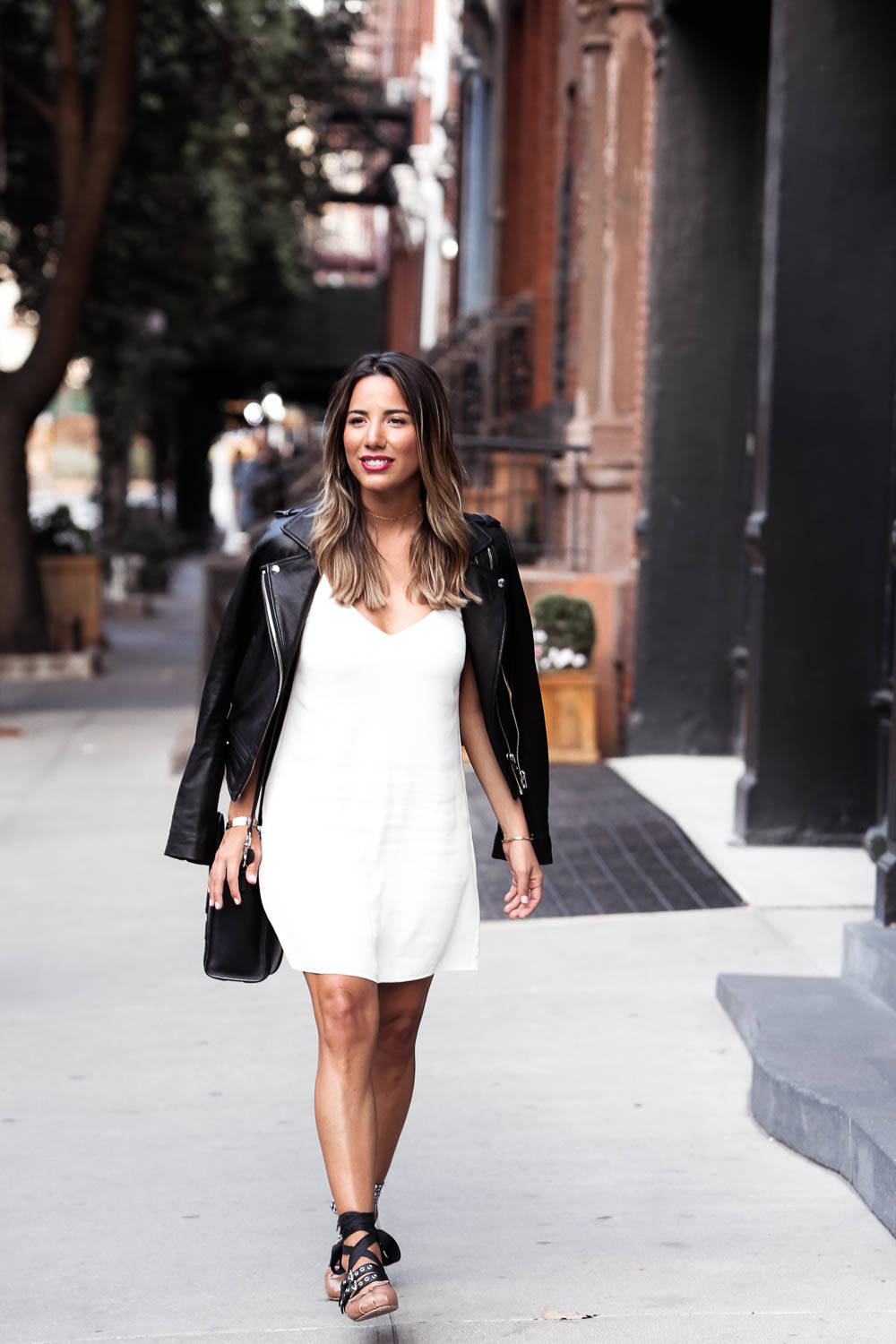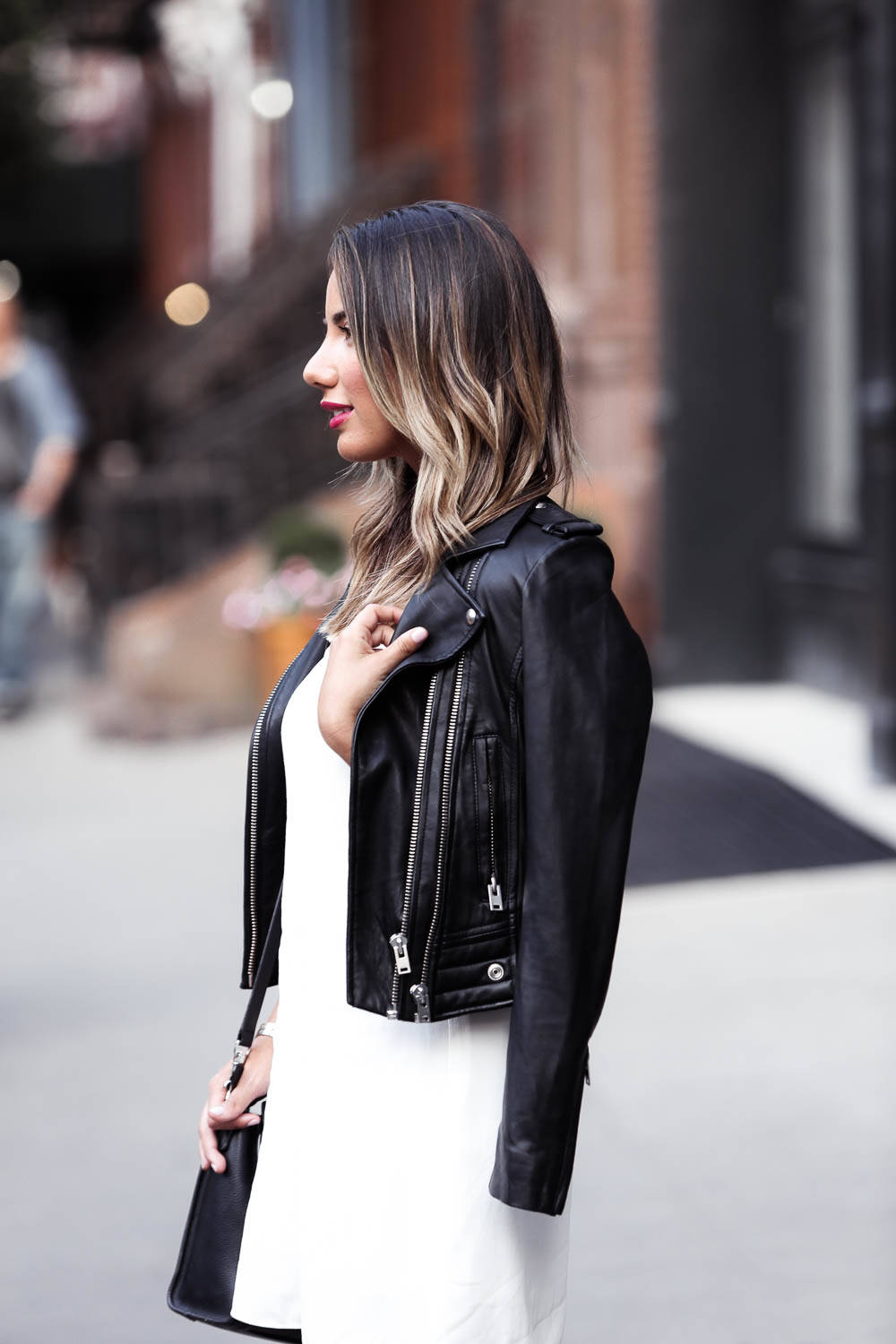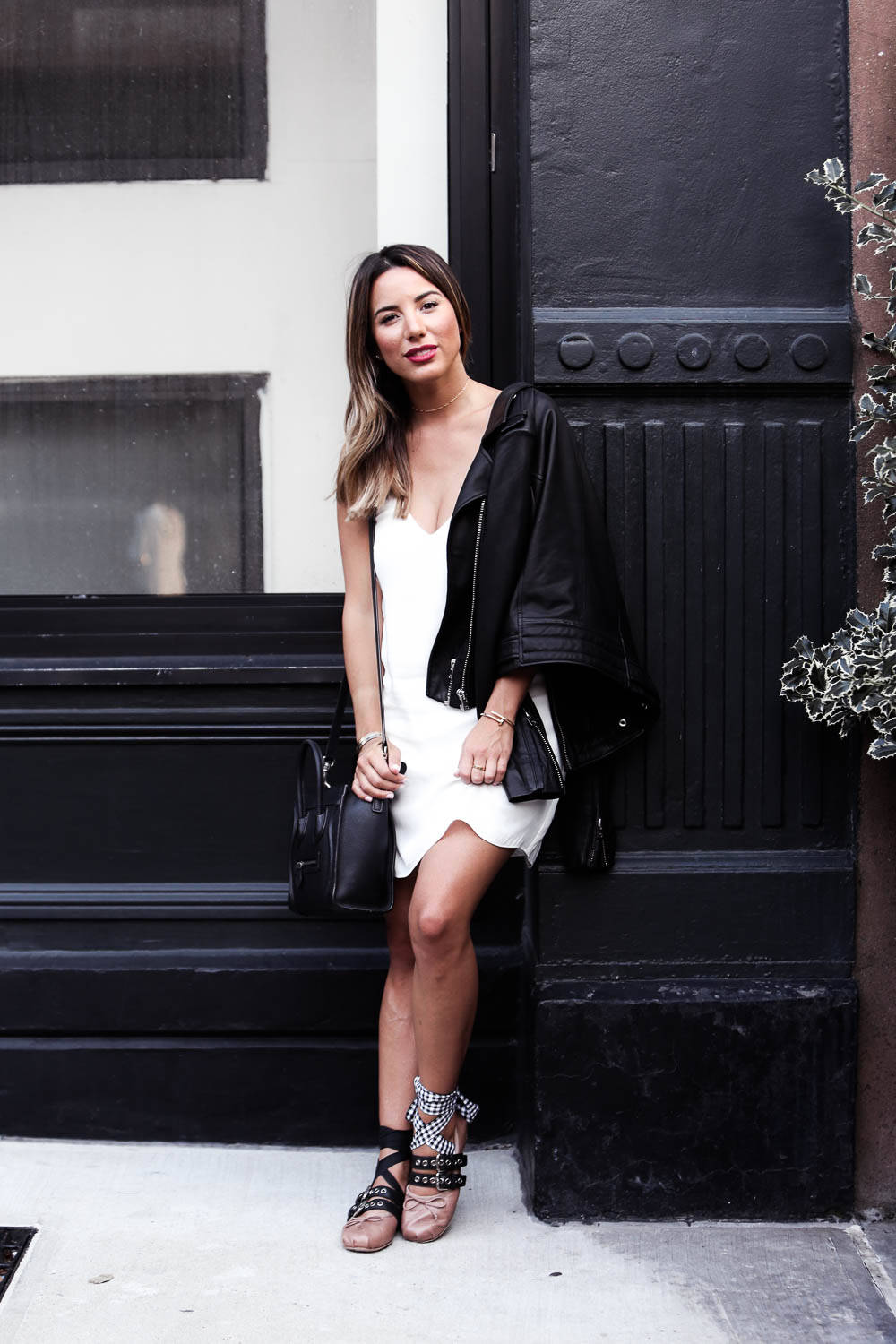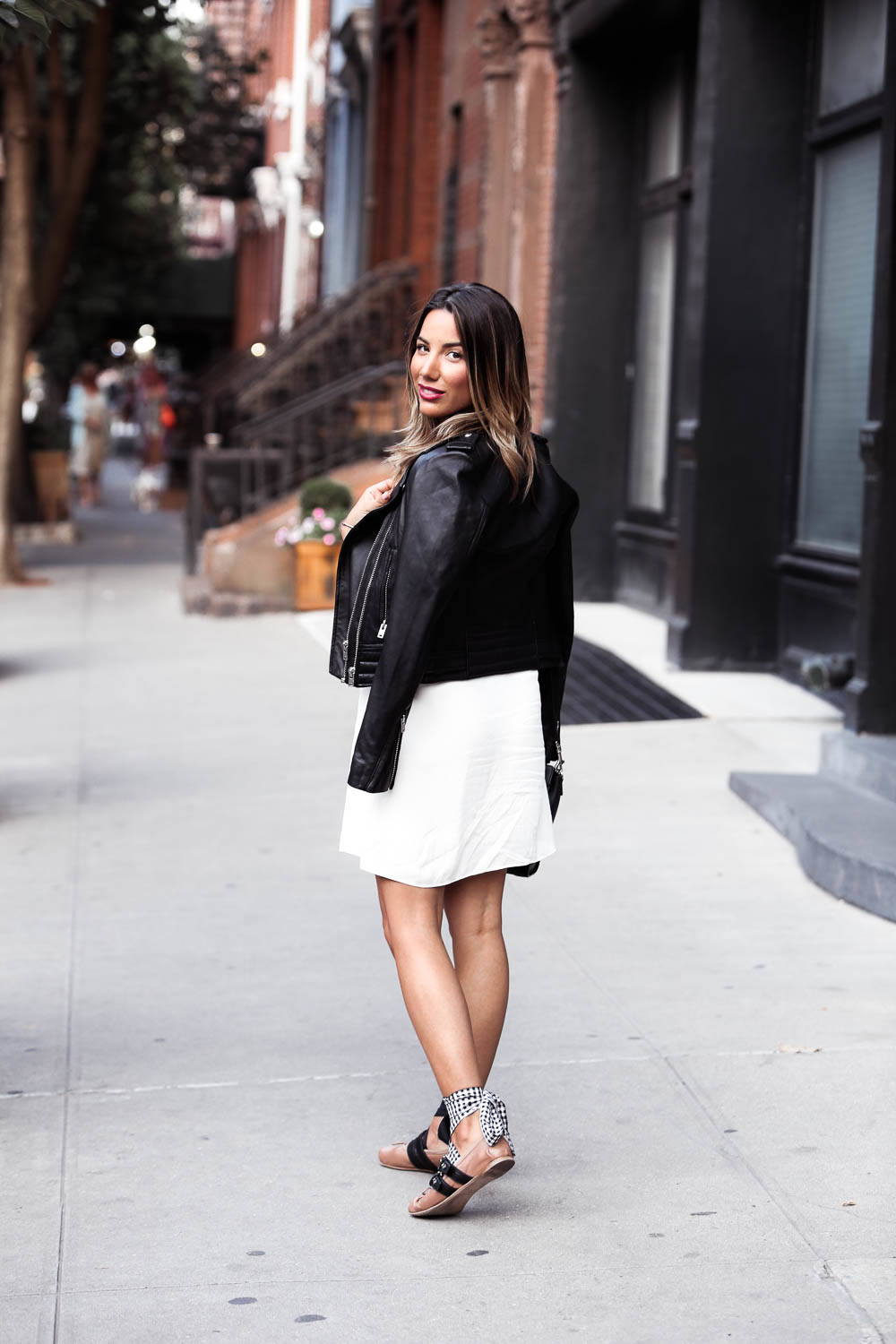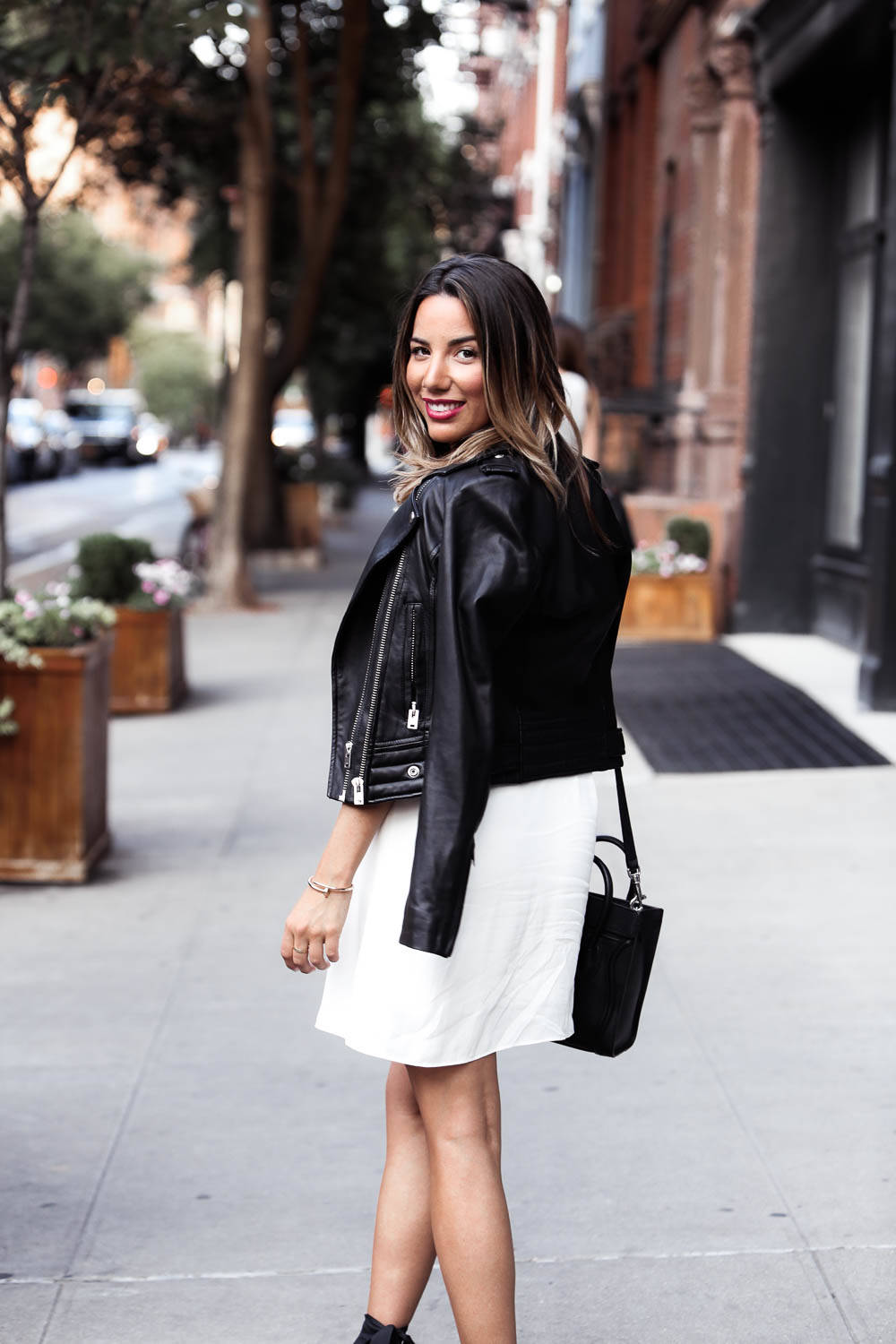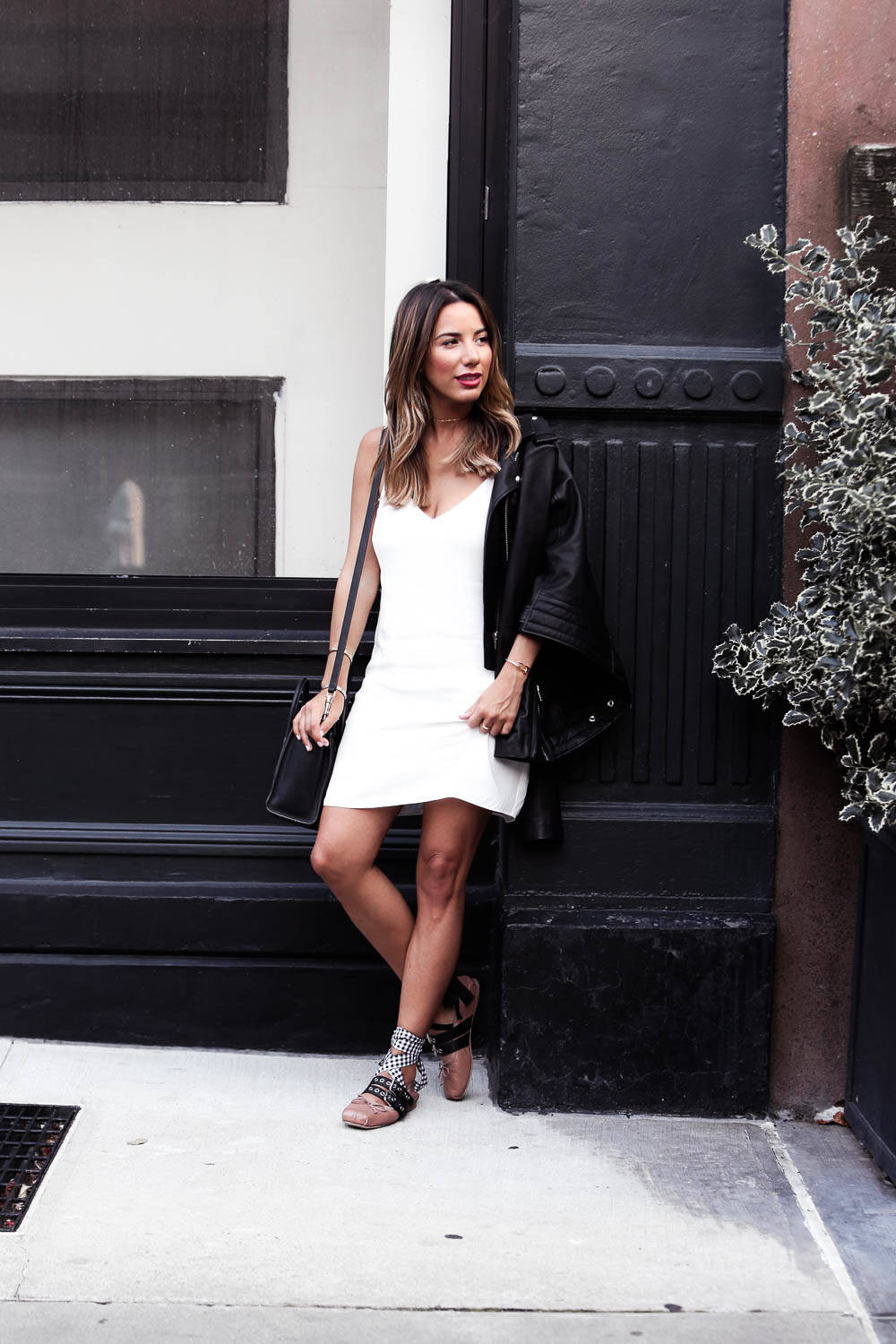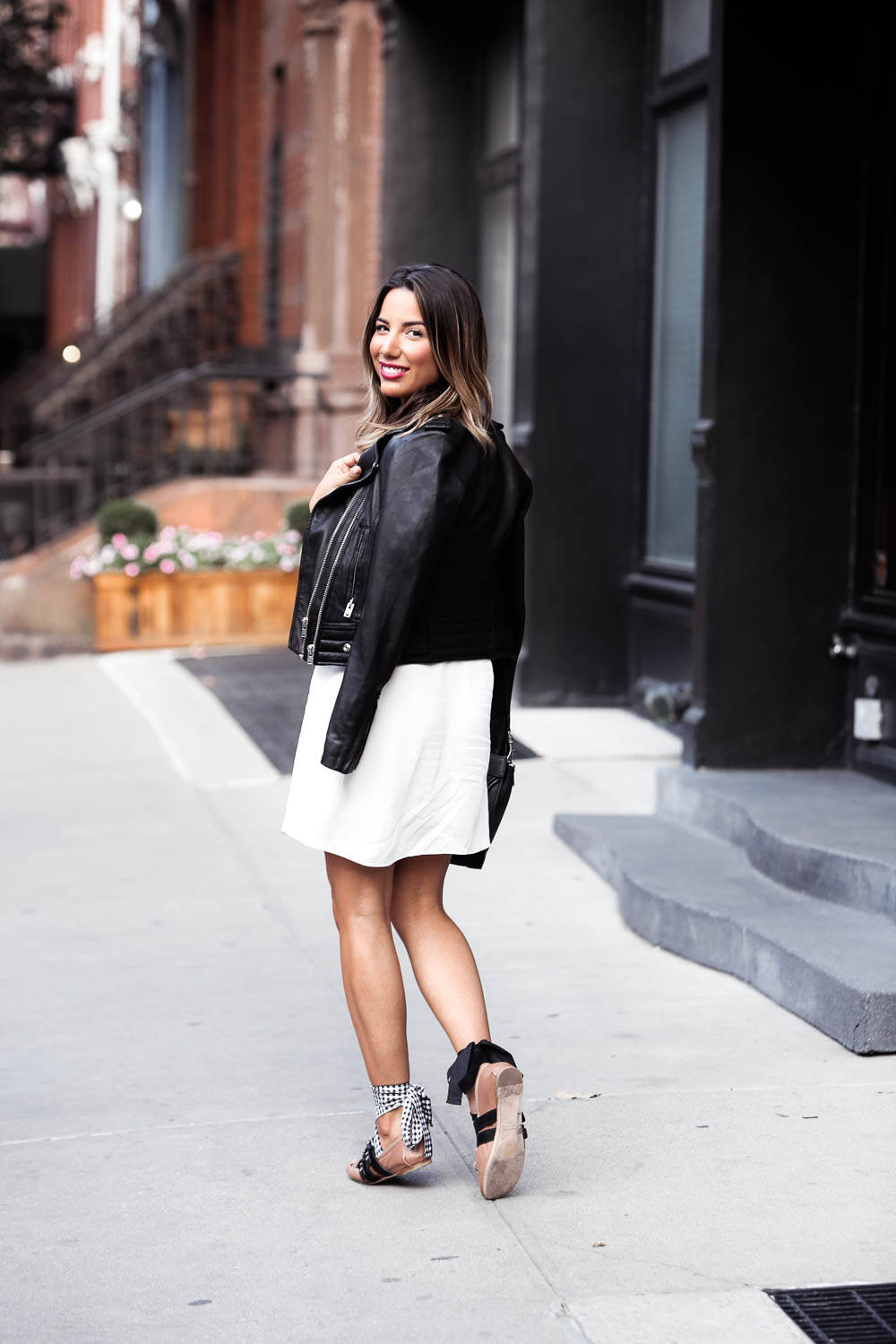 Jacket: Iro, Dress: Aritzia, Shoes: Miu Miu (similar for less), Bag: Celine
Fashion Week in N.Y. was a lot of walking and running around the city going from show to show. As much as I love wearing heels and am used to wearing them for long hours, my feet sometimes just need a break (once they've started blistering and bleeding). I'm a little on the shorter petite side so I enjoy wearing heels (because I don't feel like so much of a shorty) but I am all for wearing flat shoes! You also don't have to feel like your damaging your outfit because there are so many cute styles of shoes you can wear white still looking stylish!
To the Ulla Johnson presentation I needed a serious shoe change! The Ulla Johnson presentation by the way was amazing. I loved her collection of blush, floral and beige pieces and loved the way she presented them! After the show however, my feel were killing me so I slipped into my Miu Miu ballerina style flats. These are my ultimate obsession right now and I can't even begin to explain how comfy they are. They make me feel like a ballerina and are so cute. I especially love the details of the straps! I truly feel like a ballerina in these shoes and could honestly fall asleep in them.
Since the shoes are a bit intricate I like to where something more simple. I chose to wear my slip dress from Aritzia that I got last year. It's such a staple dress that I wore it more than once on my trip, plus I also have it in black because it's just that great! I layed my Iro black leather jacket on top of it for a little more edgy style. I splurged a little on this leather jacket though! I have been eyeing it for a while and I finally had to cave in. When something is so cute and could go with almost anything, its hard to say no!
Photography: Andrea Posadas