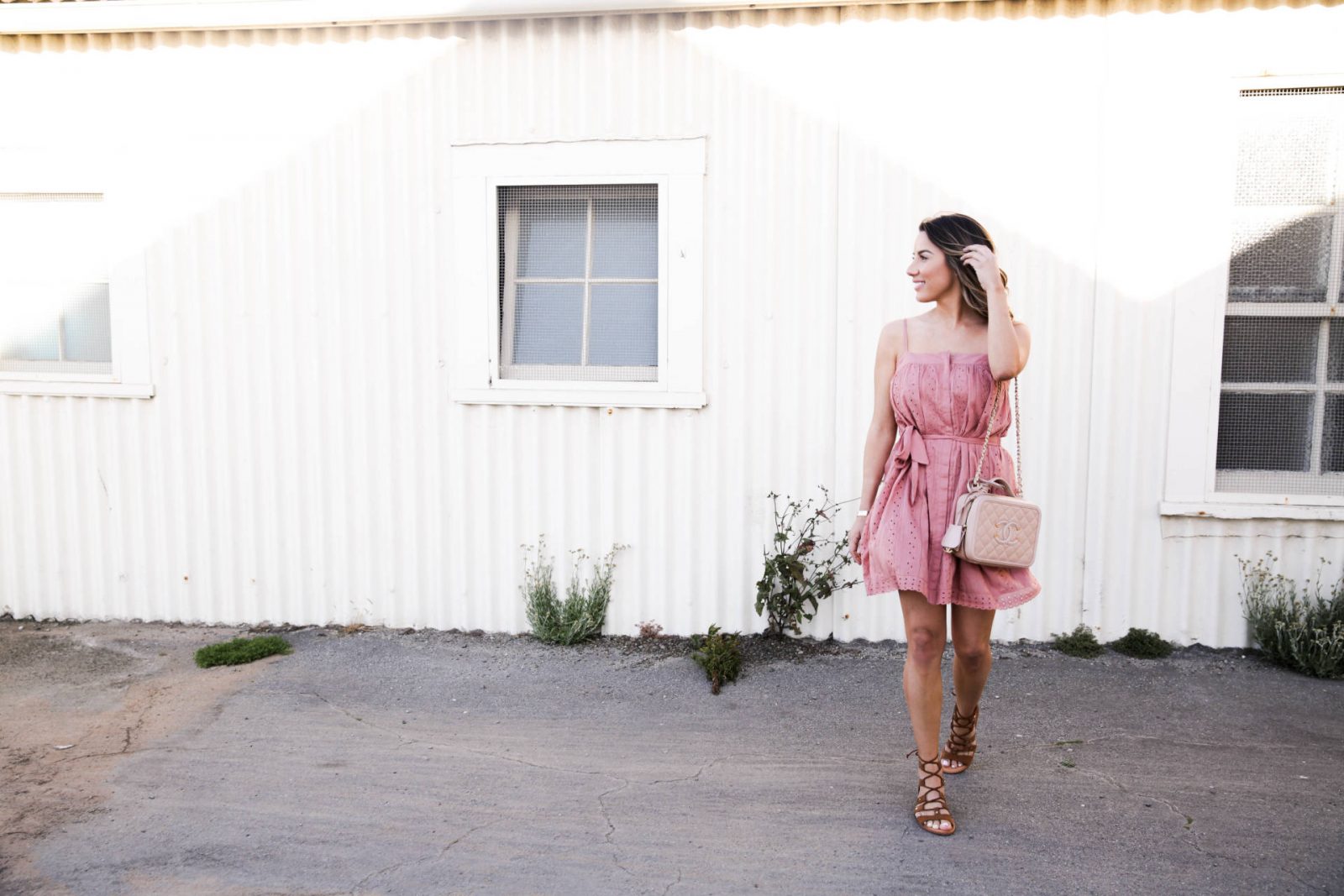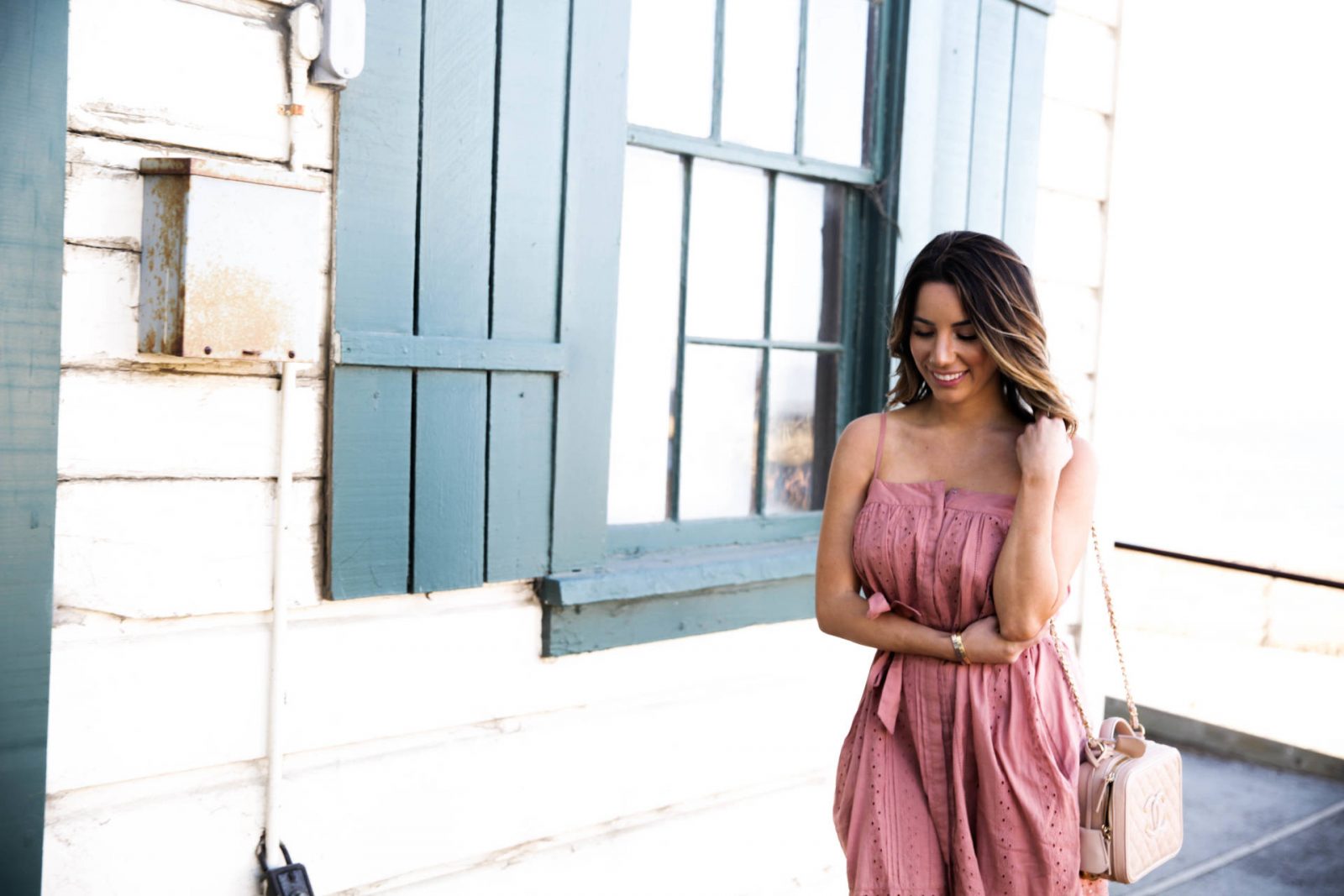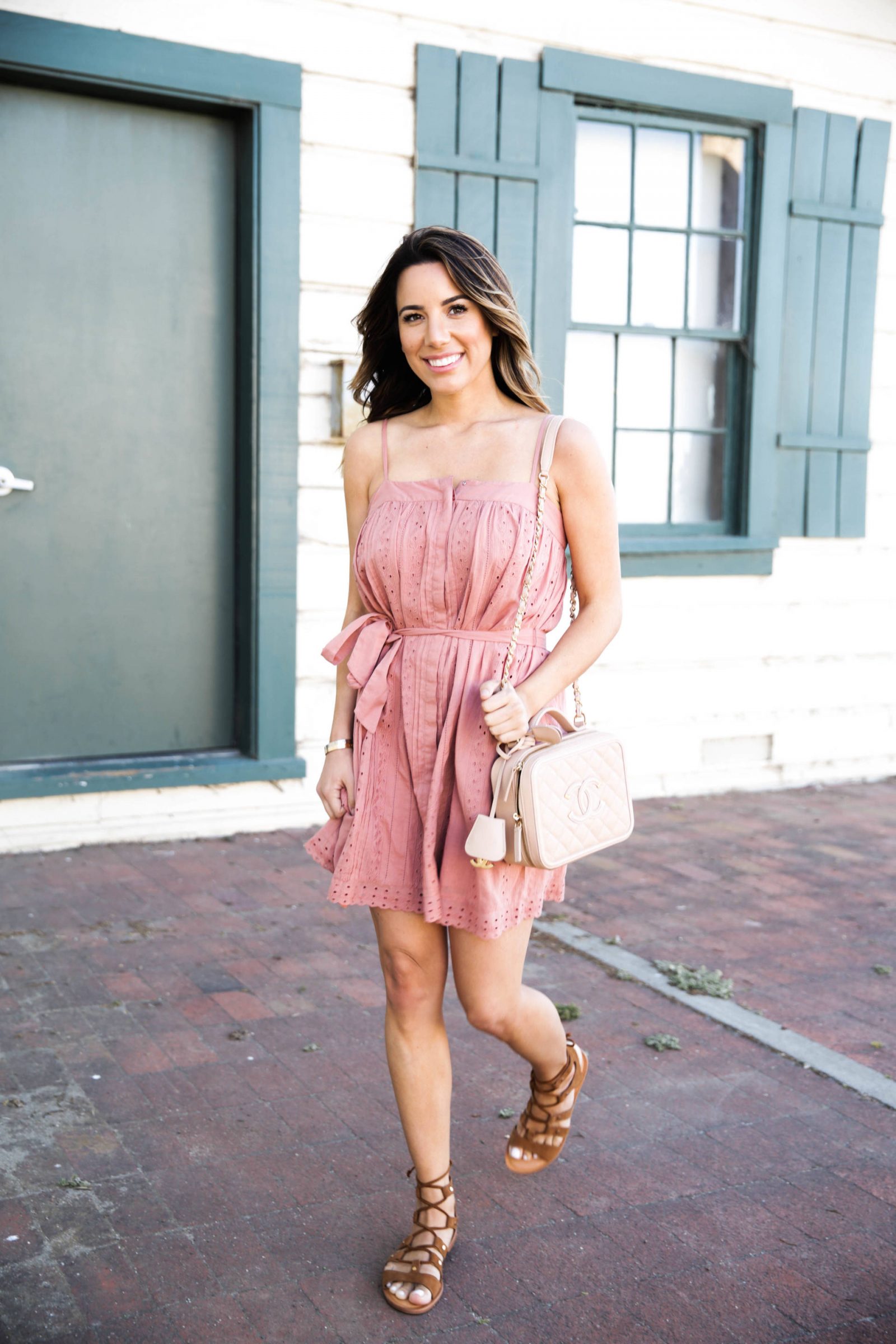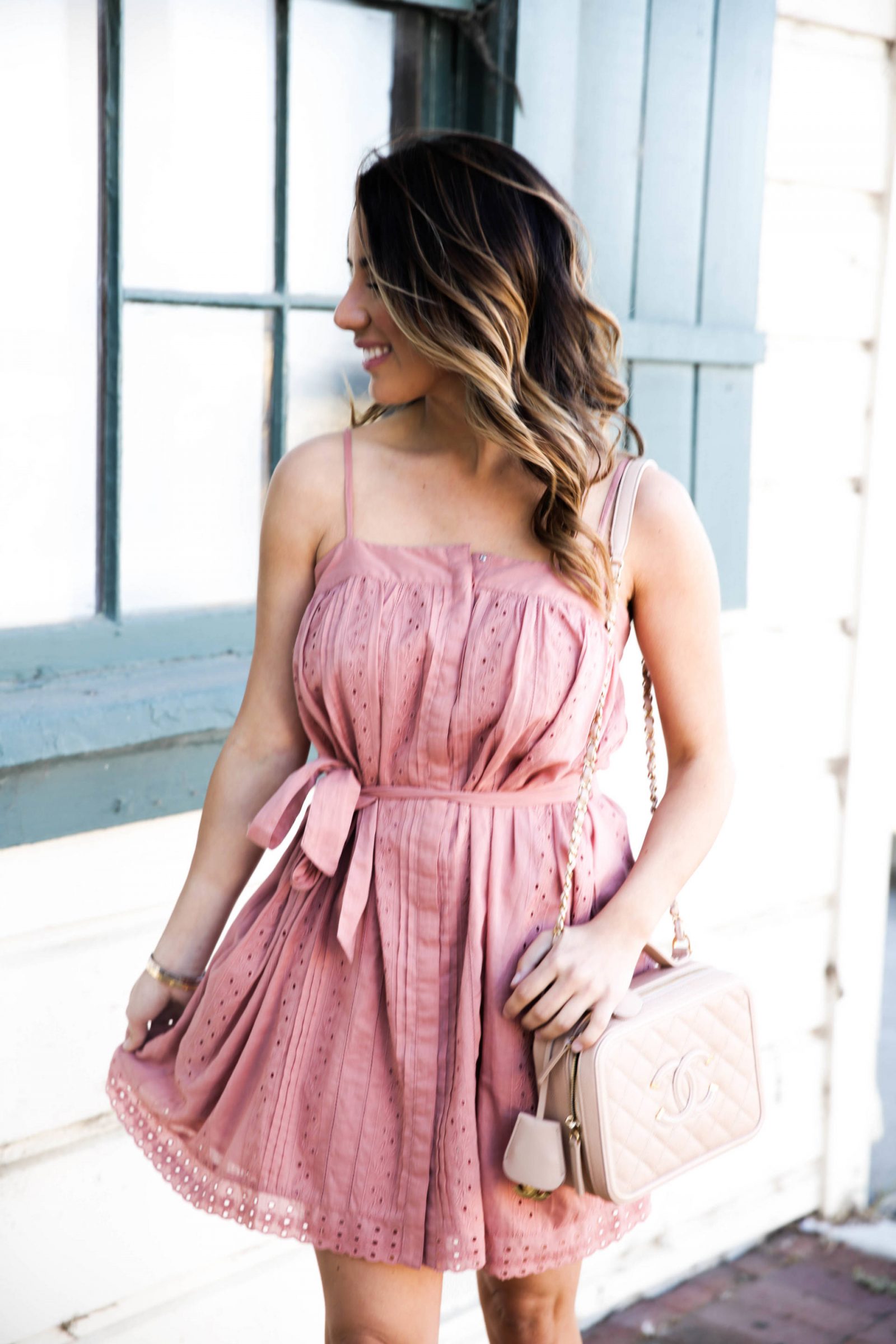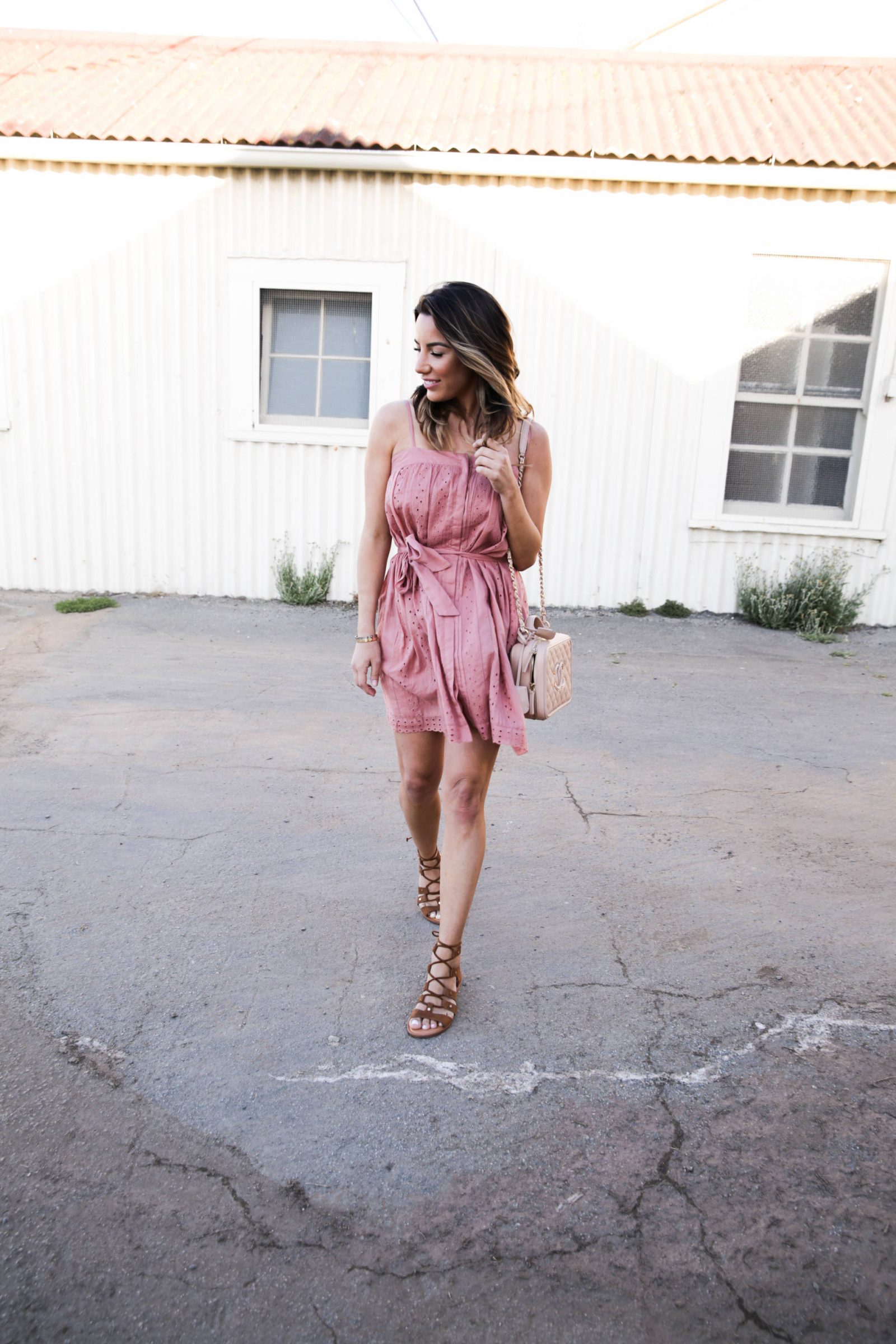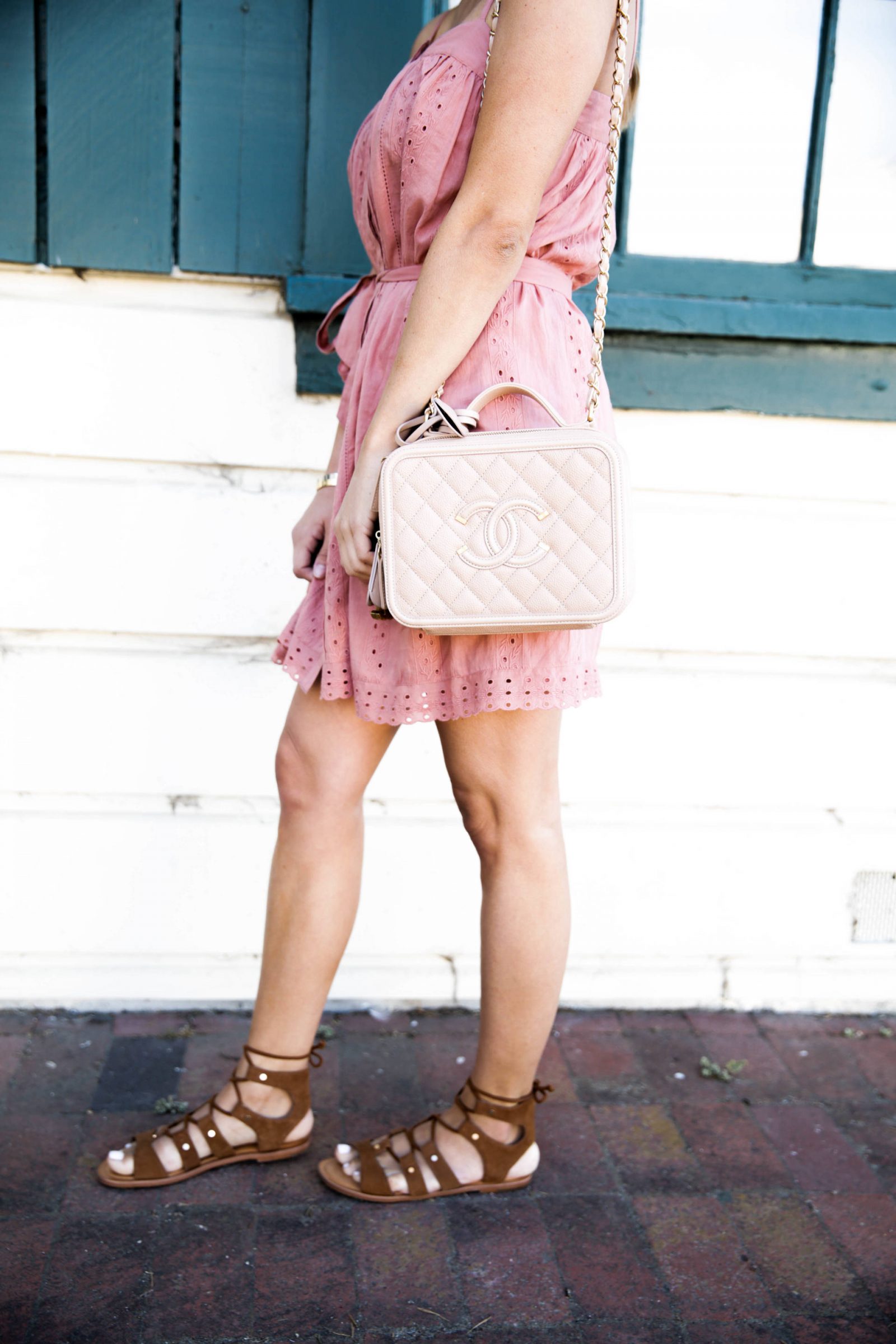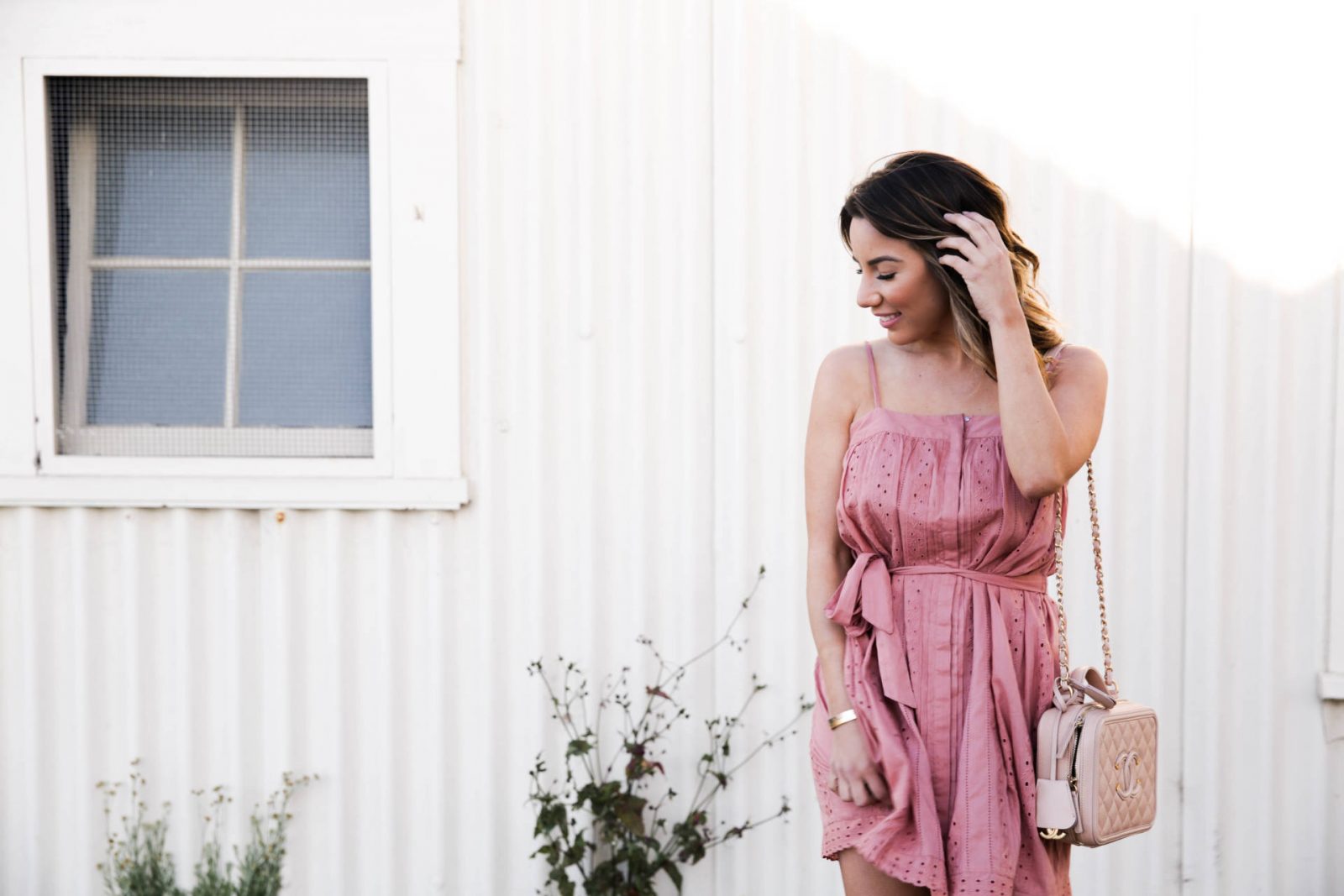 Dress: St. Roche Dress, Bag: Chanel, Shoes: Dolce Vita
Something I love about the internet these days is the accessibility to shopping online (especially when you live for fashion)! If you have a busy schedule and sometimes don't get around to shopping in stores, online shopping can become you're best friend. Sometimes it's a little risky because of sizes and the unknown of how it'll look in person, but I always suggest really reading the size charts to make sure you get a more accurate sizing!
One of my favorite shops to lurk through is Intermix! They carry a lot of different designers, and I always have such a pleasant experience when ordering from them. I found this St. Roche Kiki Eyelet dress on Intermix and I'm loving everything about it. It has eyelets and a self belt sash for a charming look on this mini pale rose dress. I paired it with these adorable camel Pax sandals from Dolce Vita (which by the way they carry Dolce Vita at Target now) and my favorite Filigree Vanity Chanel purse!
So, don't be afraid to shop online! You can sometimes even find better deals and pieces that you can't in stores!
Photography: Andrea Posadas