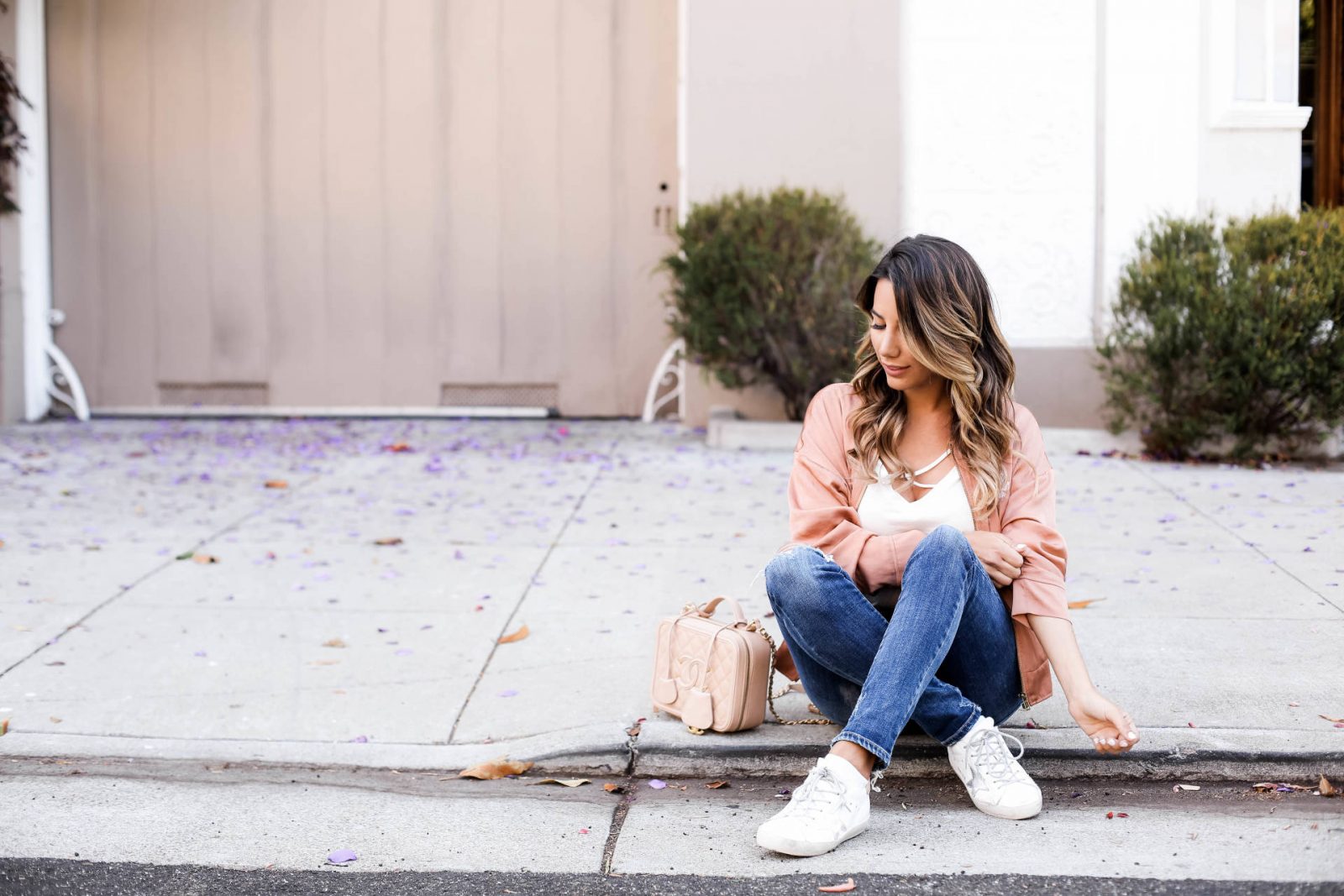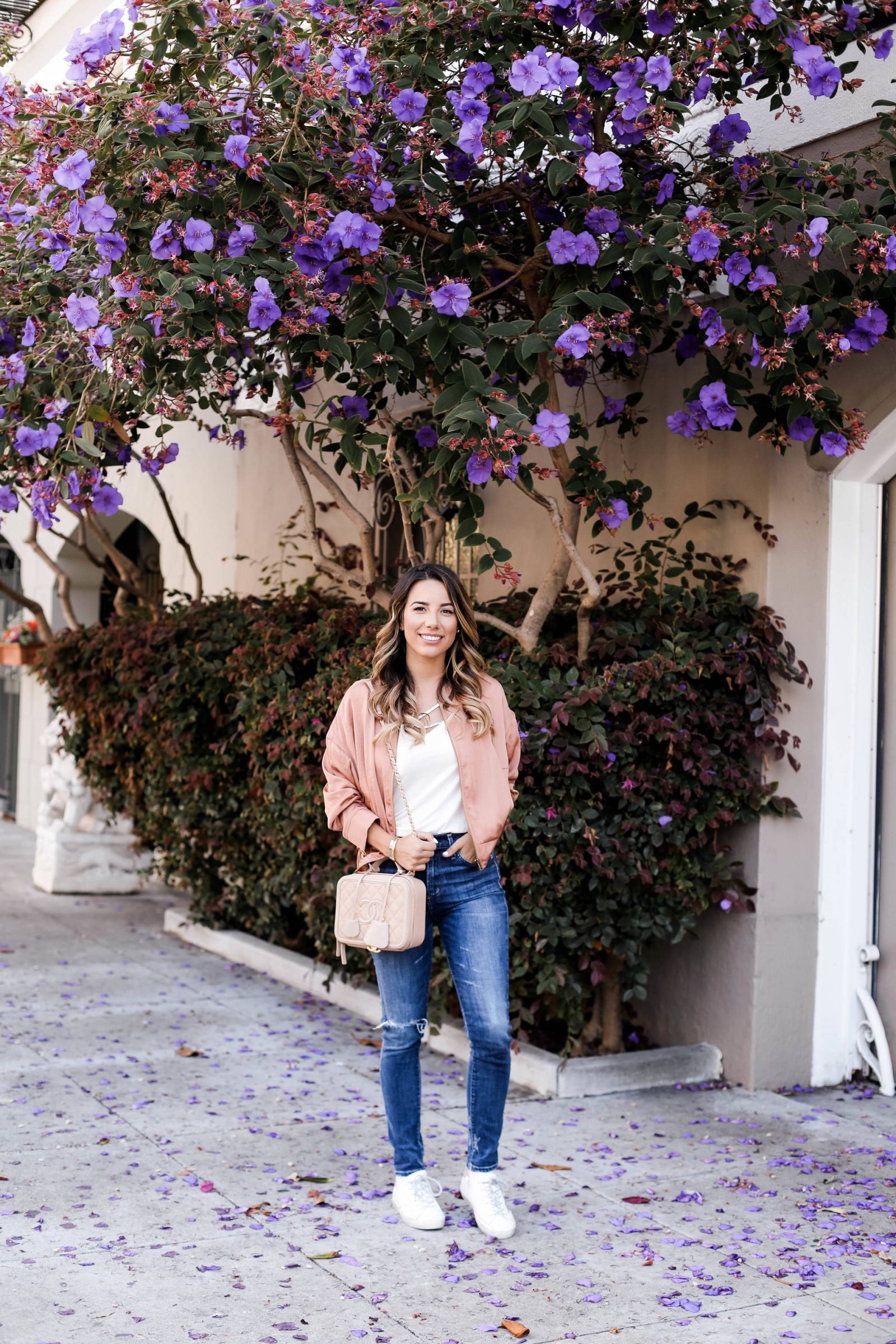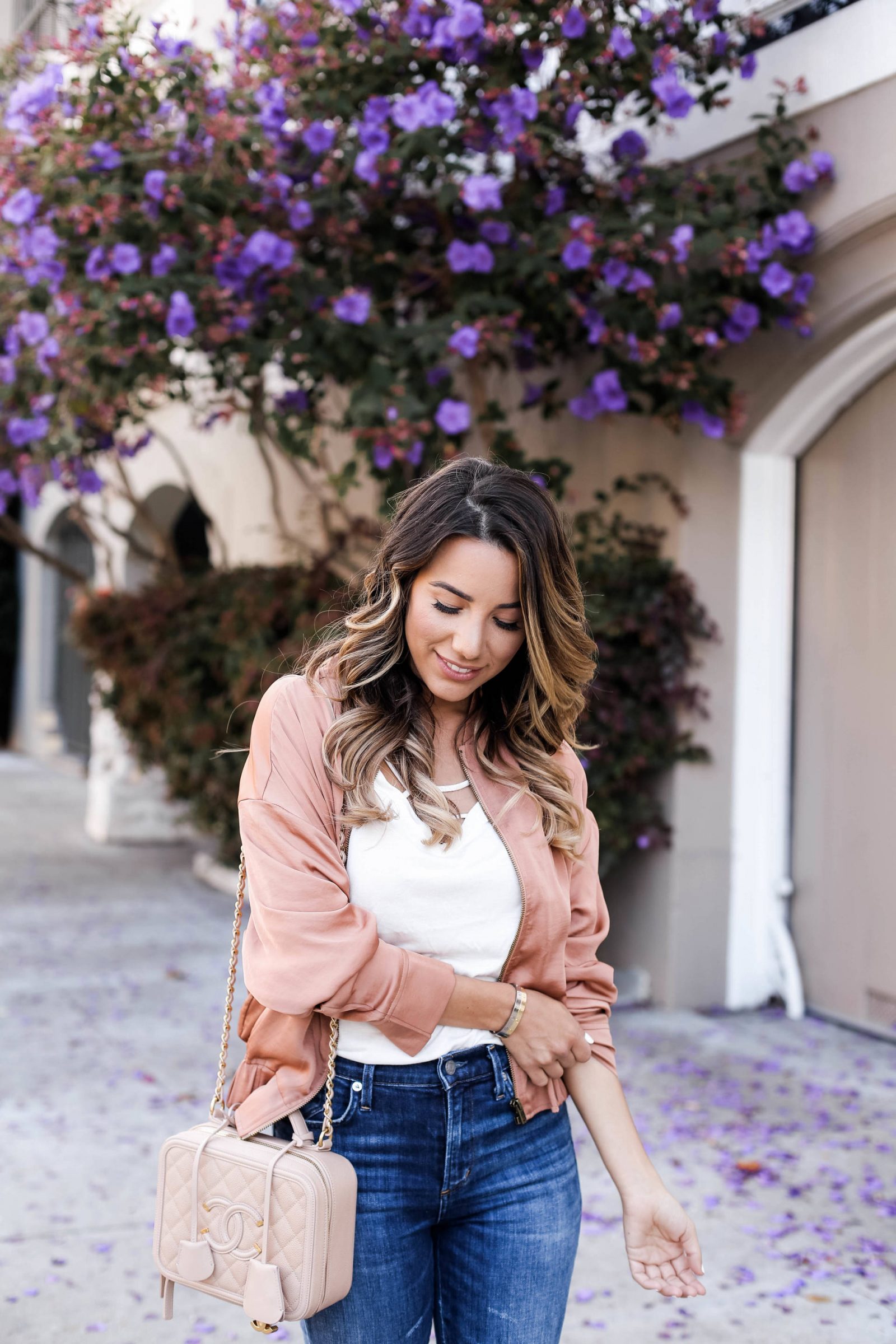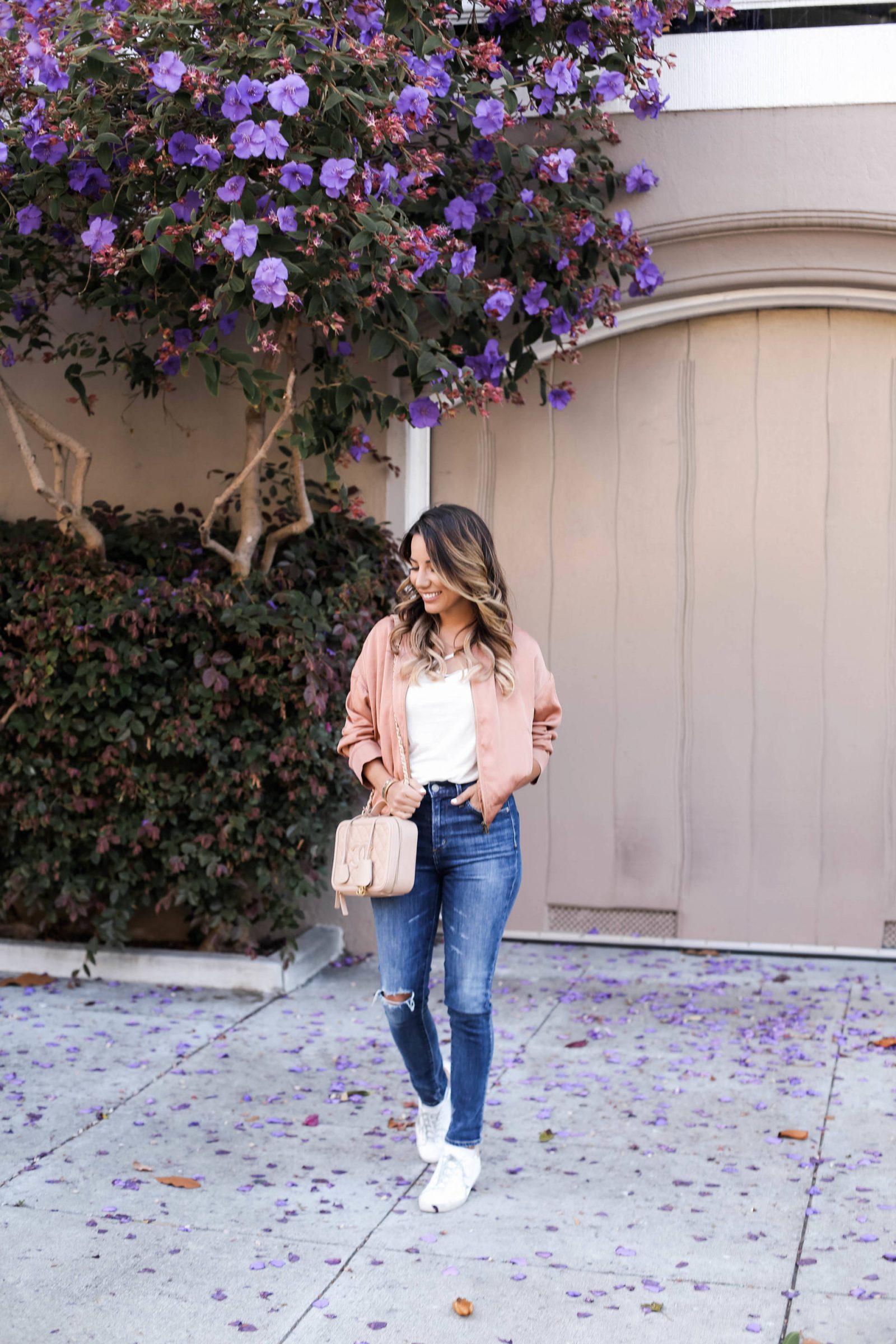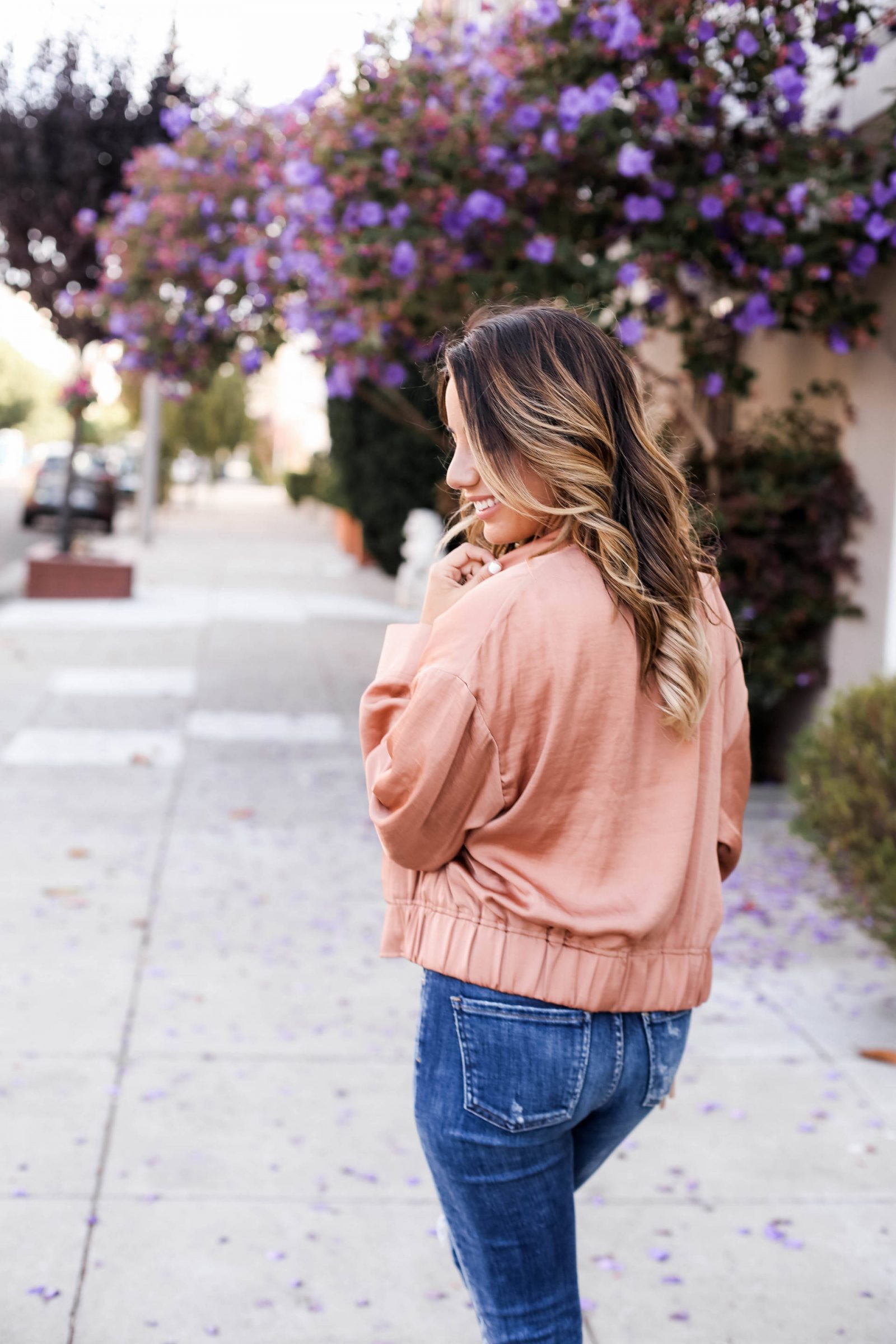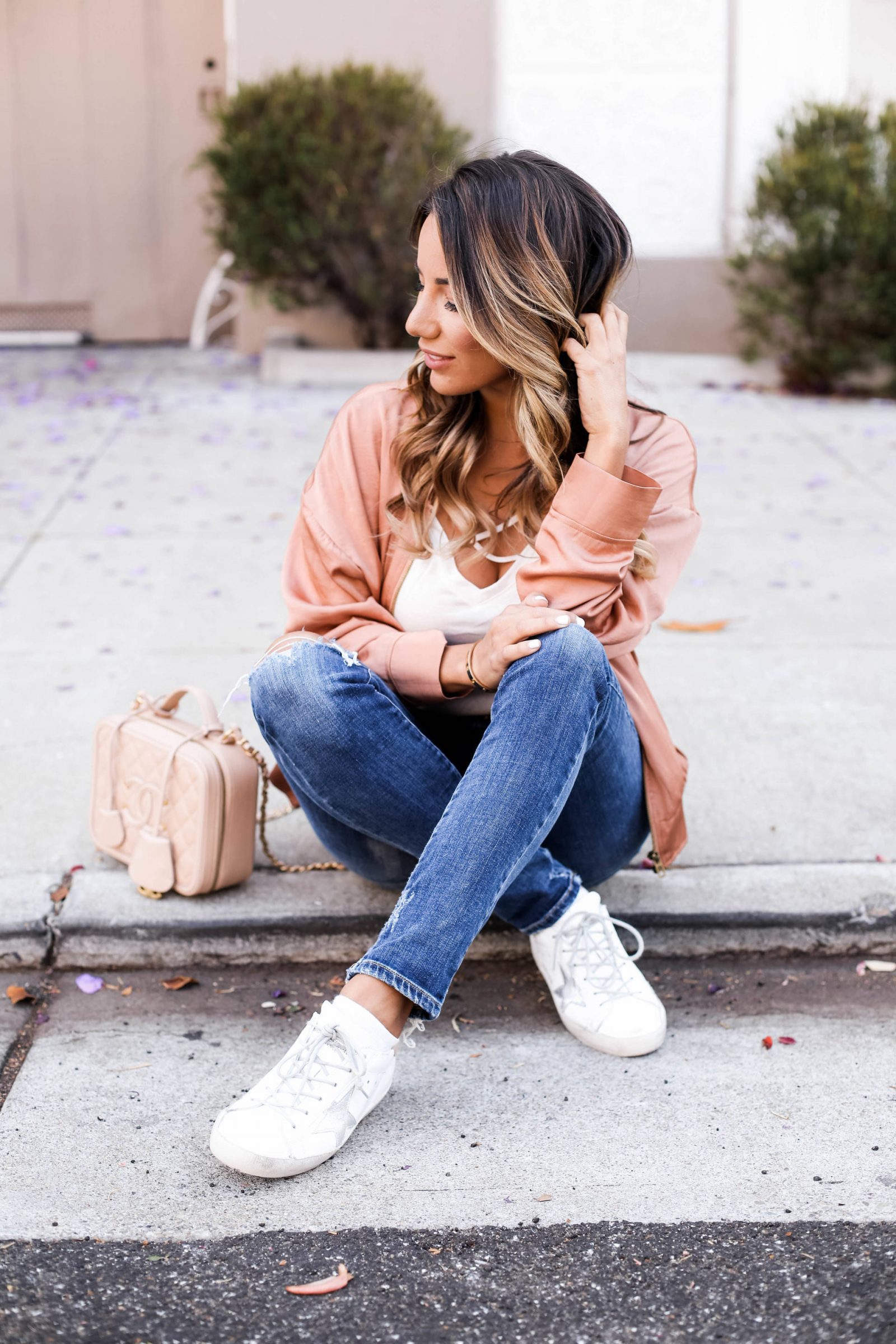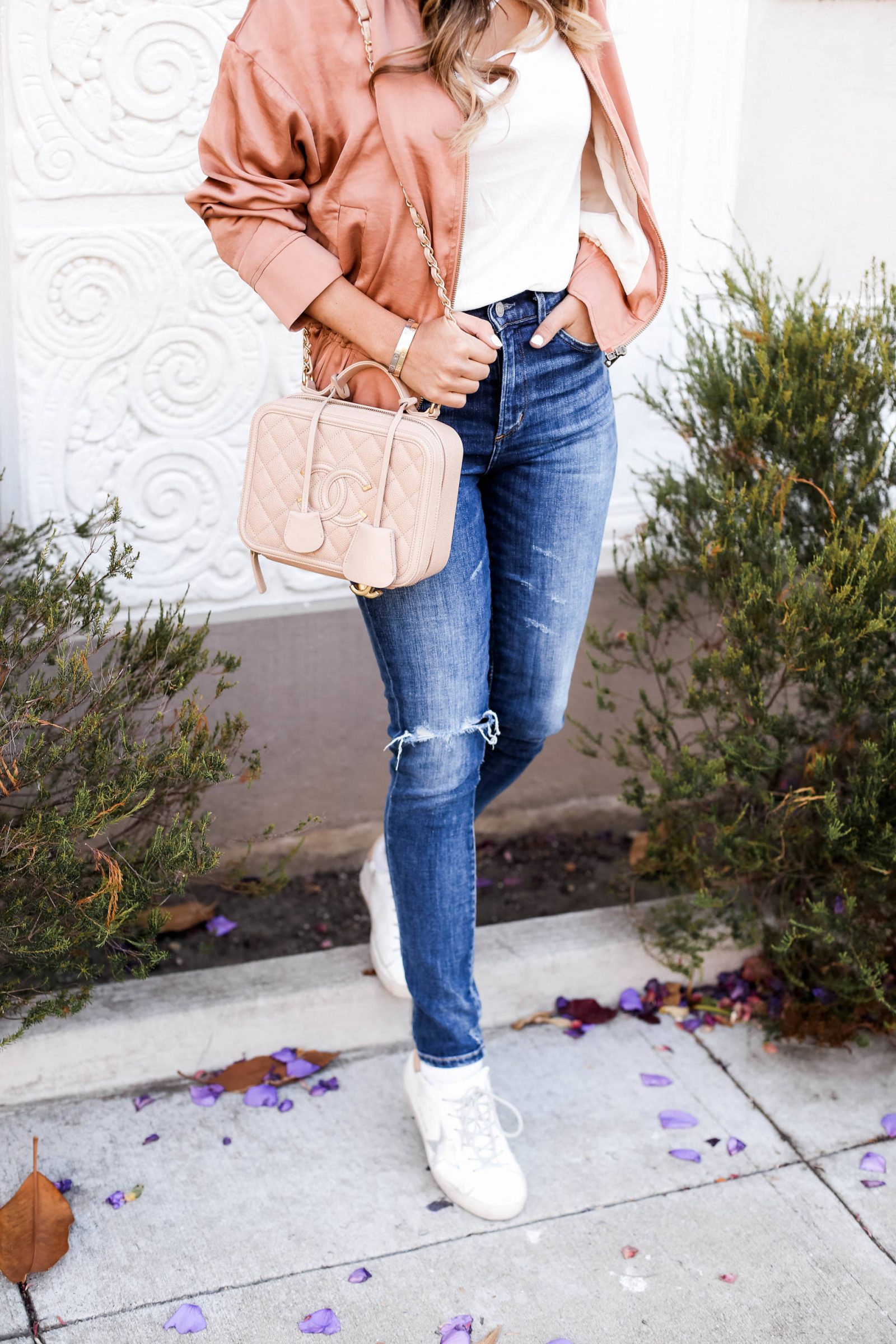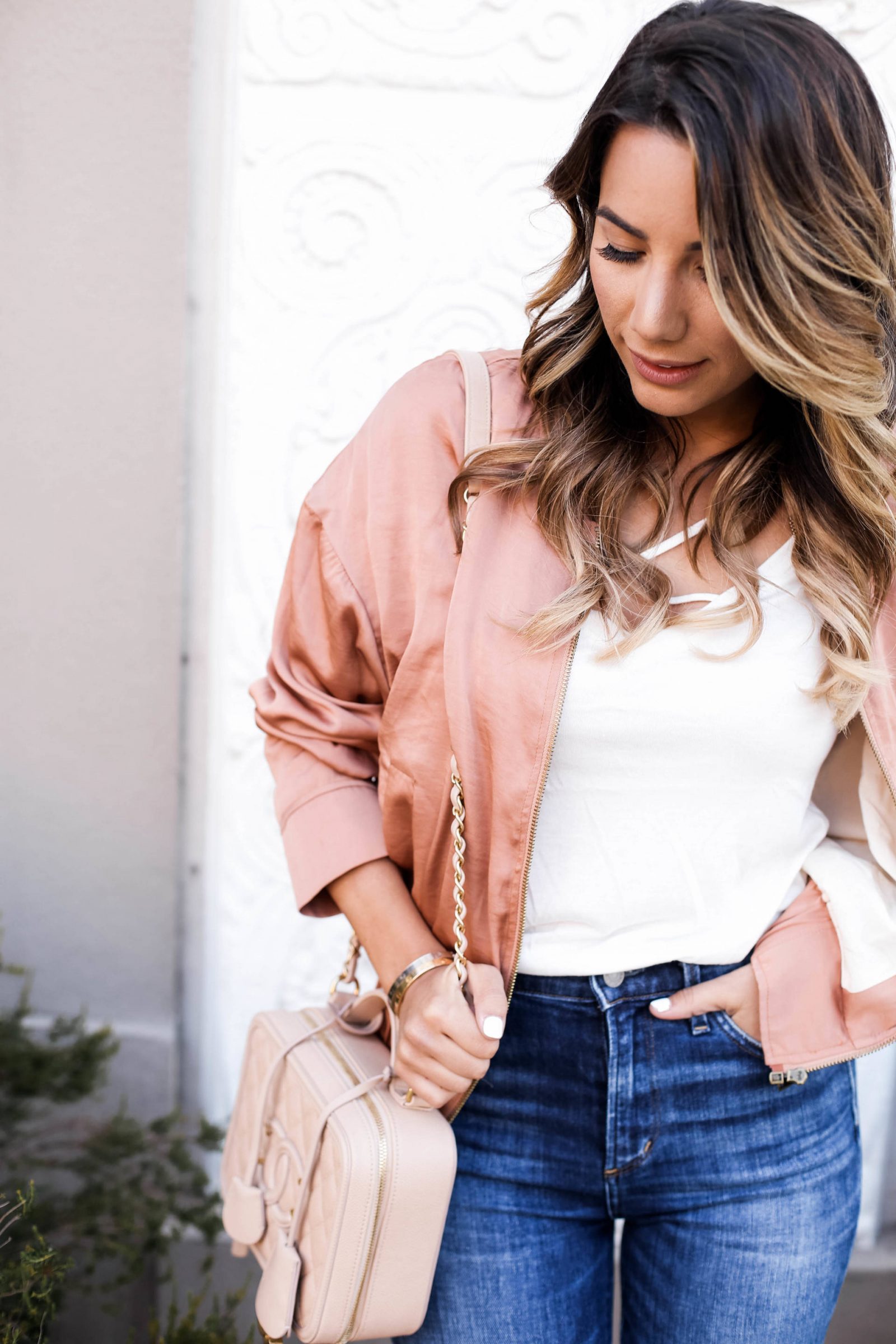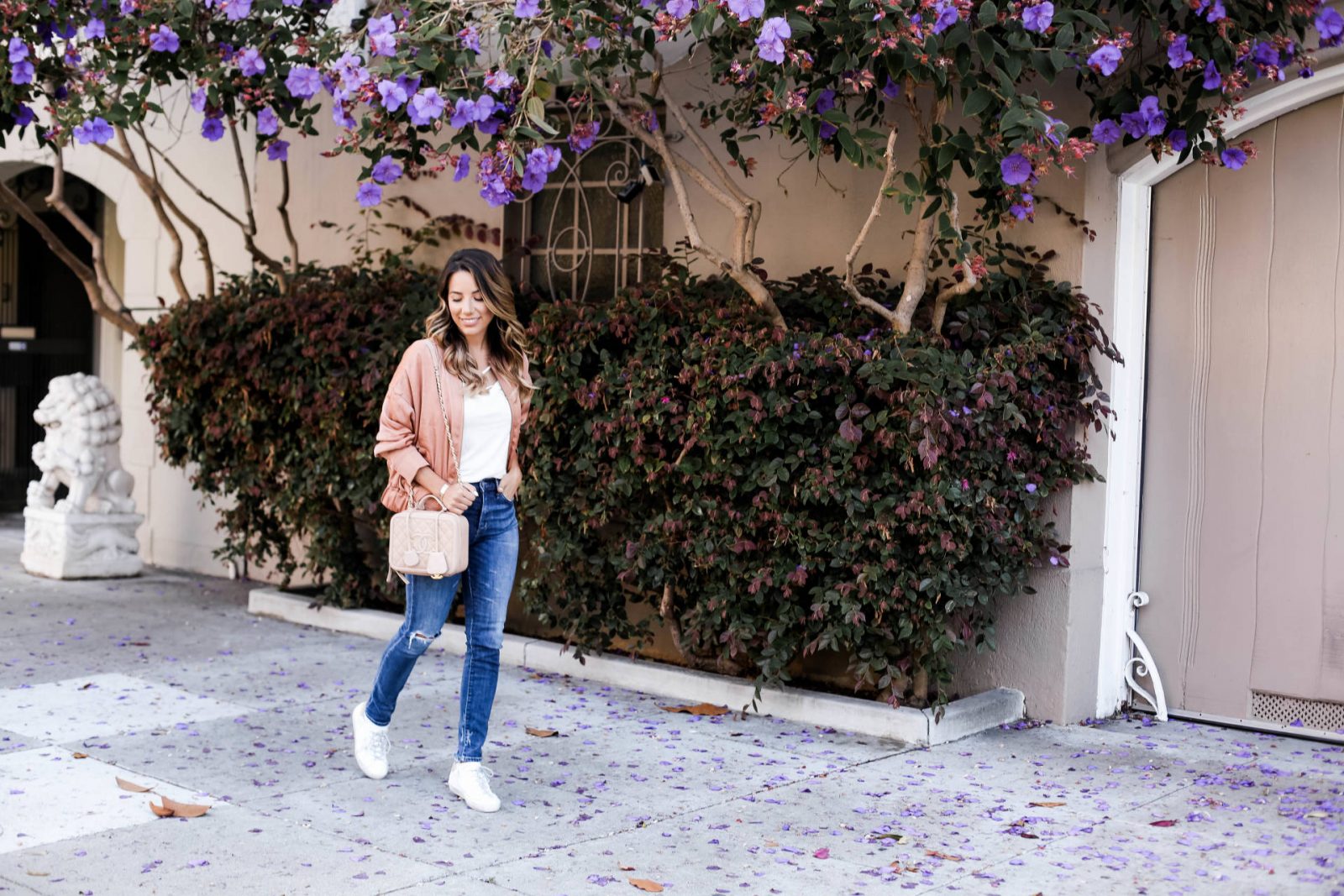 Jacket: Urban Outfitters, Top: Urban Outfitters, Denim: Agolde, Shoes: Golden Goose, Bag: Chanel
I have a tremendous passion for dresses and rompers, but I do occasionally love to dress causally with a perfect pair of jeans (especially when it's freezing out).
This look I put together is the ideal combination of high fashion and affordable pieces! I am in love with this pink satin bomber jacket and wore it over a simple white t- shirt. Both of these pieces I picked out I found at Urban Outfitters, which I have found has affordable and great fashion picks. My jeans I discovered from this new brand called Agolde, and I can't even begin to express how much I love them. The slim fit of the denim falls perfectly at my ankles and if you're a shortie like me, you know the struggles in finding the perfect fit in length!
How cute do these Golden Goose sneakers look with my Agolde denim? They're so comfy and give for an effortless 'thrown together' look. Let's not forget the gem of a Chanel handbag that has become my new obsession. Can't go wrong with a playful pale pink bag!